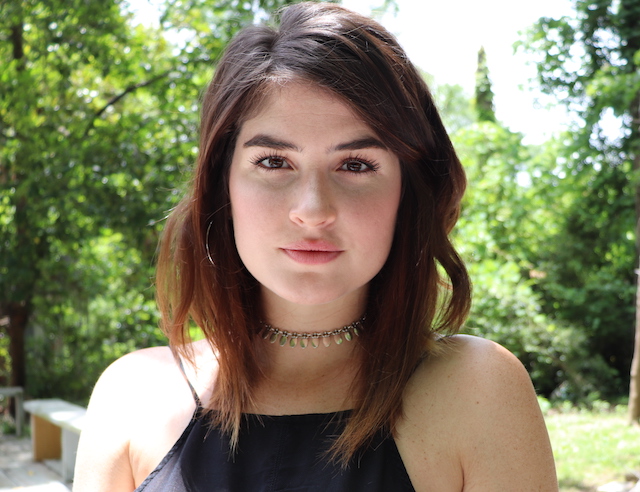 Madison Poe
Product Designer
Adobe x Scholastic Book Fair Design Challenge
7 Day Design Challenge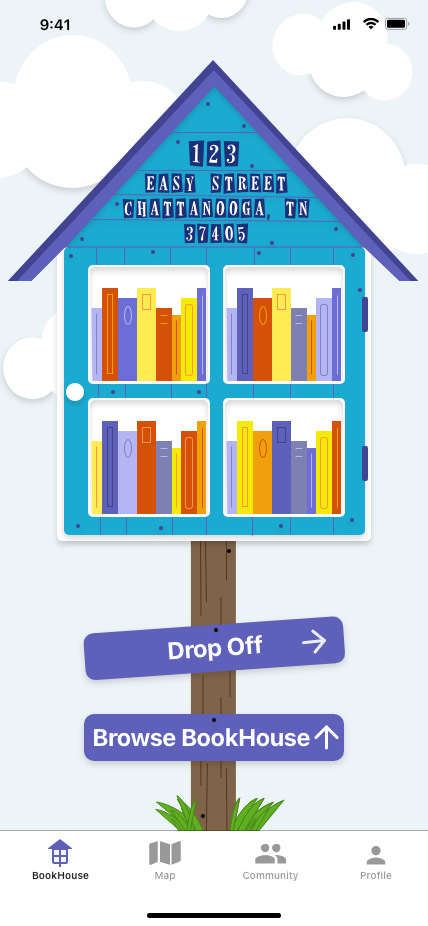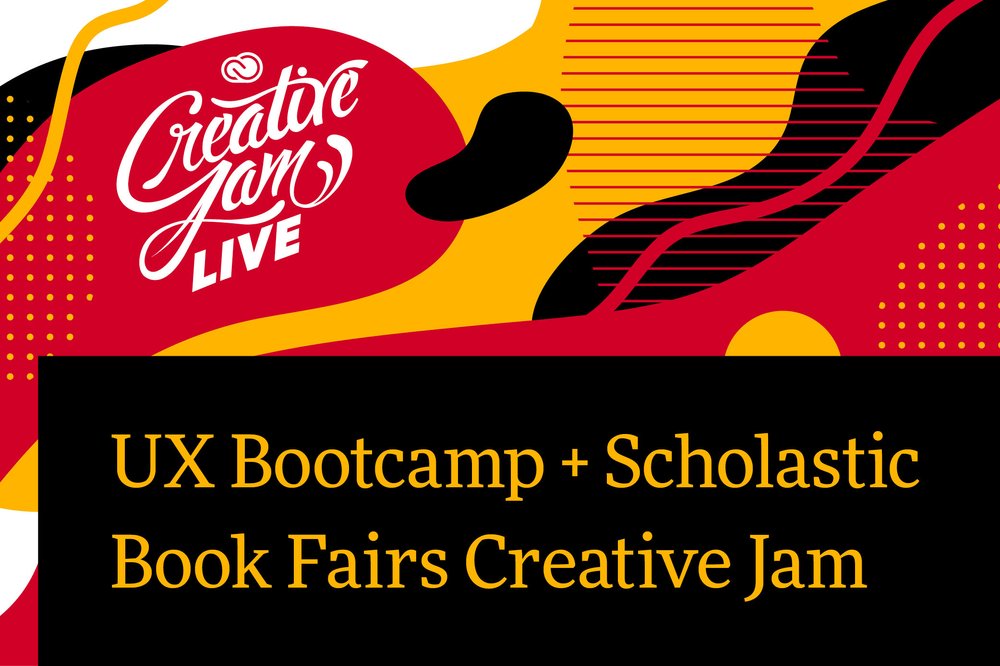 The Challenge
Reading books helps to open up a child's mind, and feed their soul. During the pandemic, schools and libraries closed for the time being, shutting off the source of imagination and wonder for many kids, especially for children in underserved communities.
Design a mobile tool to help communities host book-sharing events, safely, in a pandemic. No matter how large or small the event, it must introduce or increase access to new or used books to school-age children.
Lead Designer with Co-lead designer, Radia Lahlou
Designed in Adobe XD
7 day timeline
Setting Expectations
With such a short timeline ahead of us, setting expectations for the work ahead was half the challenge. Day 1, my fellow designer and I sat down and mapped out a timeline of deliverables we thought was achievable. Being organized and established deadlines helped us work effectively and efficiently.
Start Wednesday, Nov 3rd: Personas, User Stories, HMW, Red Routes
Thursday, Nov 4th: Ideation, Sketching, Style Guide Draft
Friday, Nov 5th: User Flows, Wireframes (Initial wireframing session during working zoom call)
Saturday, Nov 6th: Independent wireframing session
Sunday, Nov 7th: Independent wireframing session - ideating
Monday, Nov 8th: Final high fidelity session
Tuesday, Nov 9th: Prototype
Finish Wednesday, Nov 10: Submit final design
Personas
The Avid Reader - I really love to read. It doesn't matter what kind of book - I spend most of my free time reading!
The Skeptical Reader - I don't really like to read, but I do love graphic novels and picture books!
The Escapist - I love to read because its like stepping into another world. I like to pretend like I'm the main character in my books!


User Stories
As a user, I want to create an account and log in.

As a user, I want to be able to participate in a book sharing event, safely, in a pandemic.

As a user, I want to be able to swap books with my community.

As a Skeptical Reader, I want to be able to swap other book-related items (not necessarily books, maybe graphic novels, posters, etc)

As a Skeptical Reader, I want to be able to attend an occasional community event surrounding books.

As an Escapist, I want to be able to see beautiful book artwork and relate to the lives of characters

As an Escapist and/or an Avid Reader, I want to connect with other readers

As an Avid Reader, I want notifications when a new book is added to the book house/box
User Flows
View book house location and contents

Check out/return a book

Learn about/Create a community event

Connect with other readers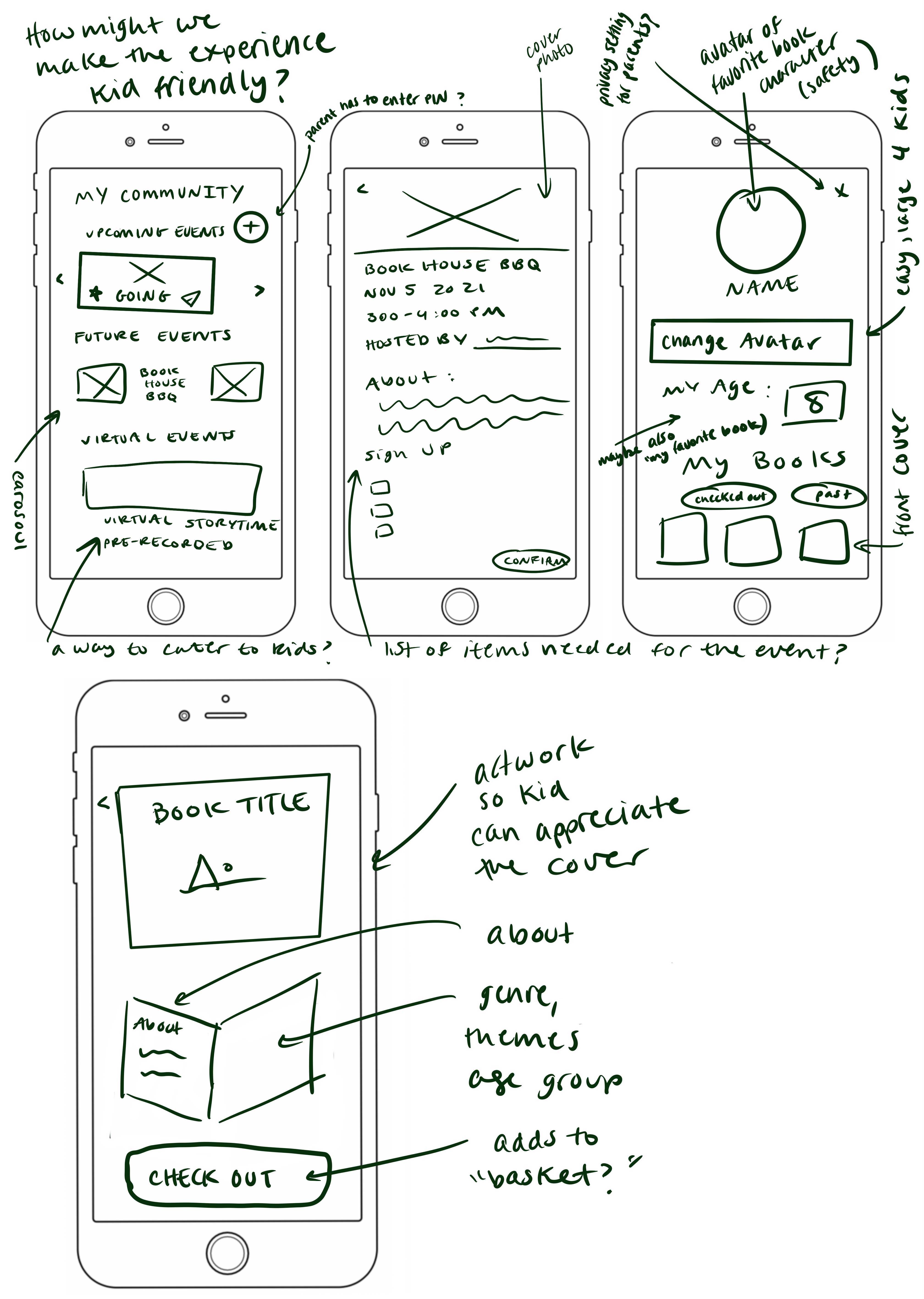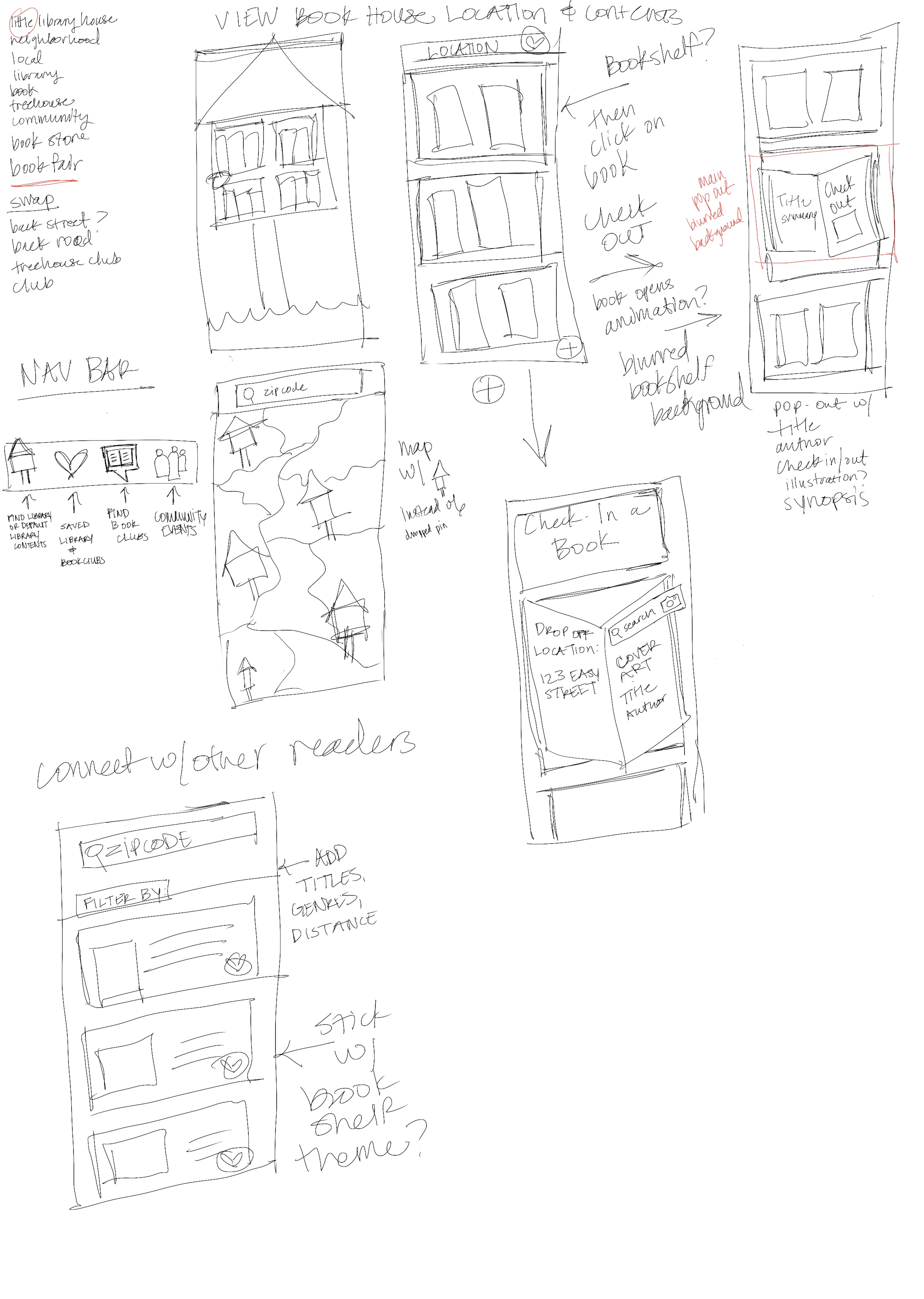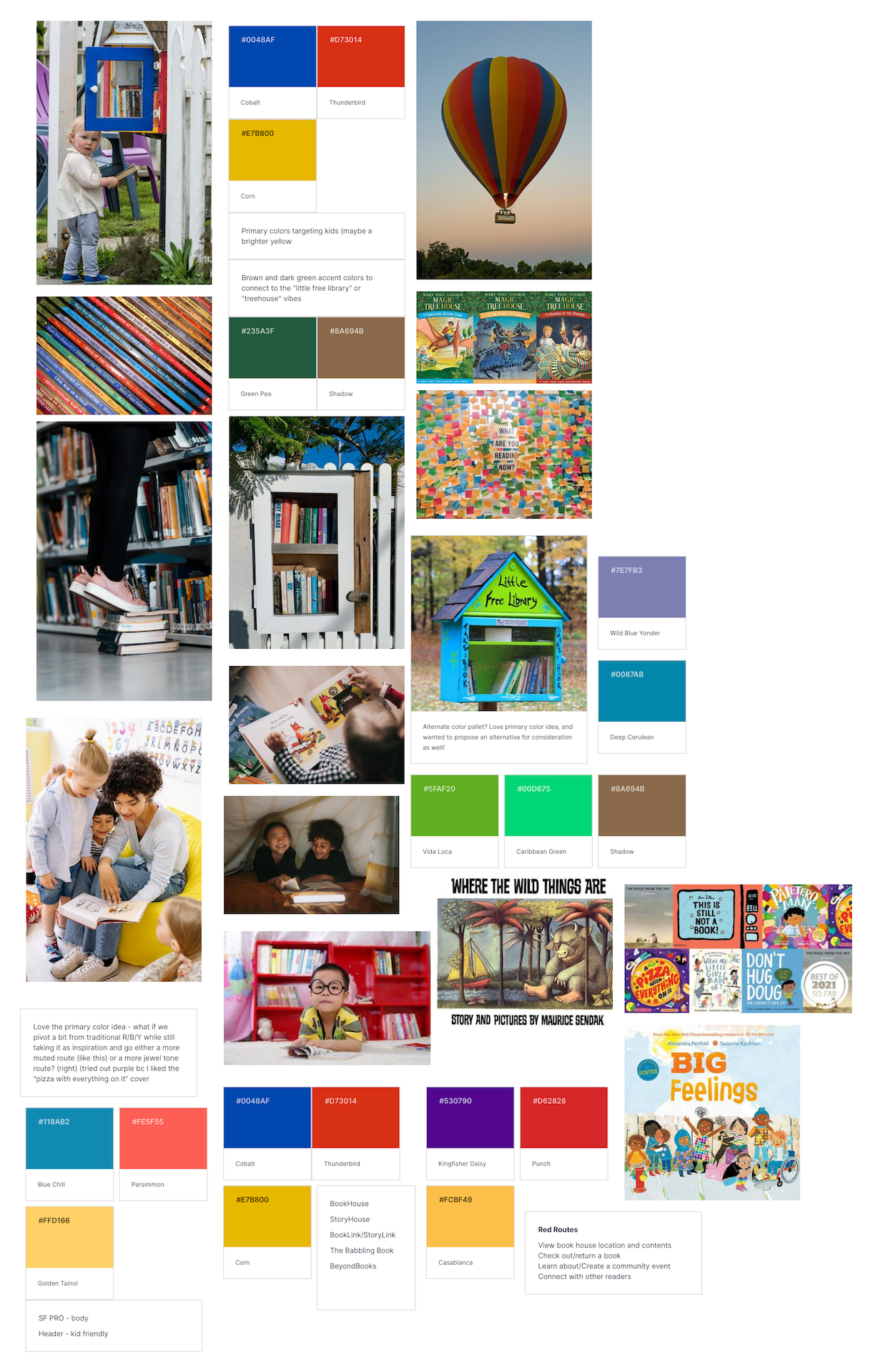 Moodboard
Using Milanote, we compiled a number of images and color palettes largely inspired by some of our favorite childhood books to inspire our final UI design.
We emphasized primary colors schemes, bright and light colors, a large amount of white space, and fonts that evoked a youthful feeling.
Our final concept was inspired by "Little Free Library". Little Free Library is an inclusive, community driven idea for sharing literature. We thought that developing a mobile concept around this preexisting idea was the perfect way to encourage and inspire safe access to books.
BookHouse
A book can take you to a magical land, across the world, or allow you to step into someone else's shoes. In a pandemic where most are unable to interact face to face, the journey provided through reading becomes even more important. With BookHouse, we aspire to provide our users, children and their parents, with the opportunity to interact with the transformative world of reading in a safe, socially distanced manner.
BookHouse is a book sharing concept that communicates to children by providing a cognitive map that matches their in-person BookHouse experience to their in-app experience. Users are able to browse books from their local bookhouse, scan to drop-off/pick-up books, and meet up at socially distanced or virtual BookHouse events.
Focused on making literature inclusive to everyone, BookHouse brings a community together and allows the magic of discovering a new book to continue.