Graphic Standards
Manual
St. Edward's Department of Visual
Studies
Overview
For my internship experience, I had the opportunity to work with my fellow design students to create a new branding system for the Visual Studies Department of St. Edward's University.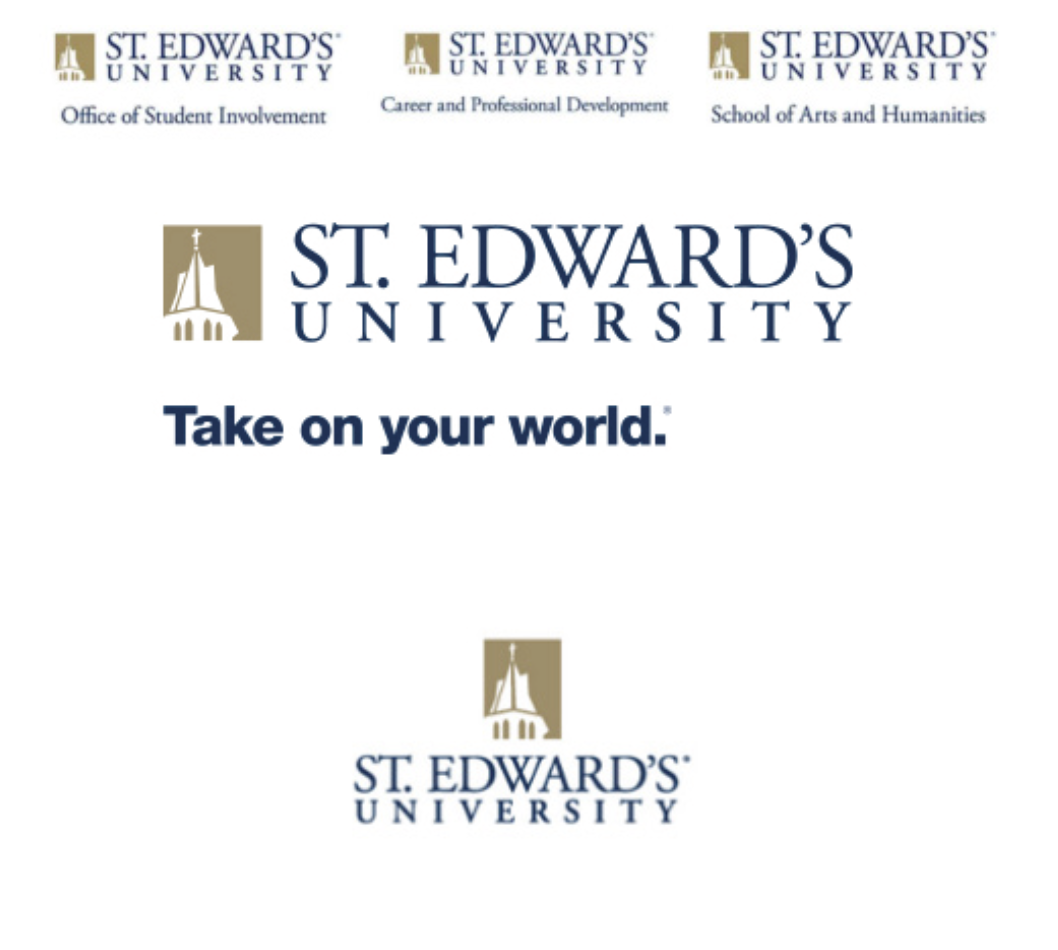 Research
We started this journey by looking at one question: Why are design schools rebranding?
There may be an instance in which the current brand image may not communicate the message that the institution is trying to portray.

Schools need to evolve to stay relevant in a rapidly changing world, making it more modern and hip.

Old-looking graphics associated with the University do not hold up due to their resolution and display on computer and mobile interfaces.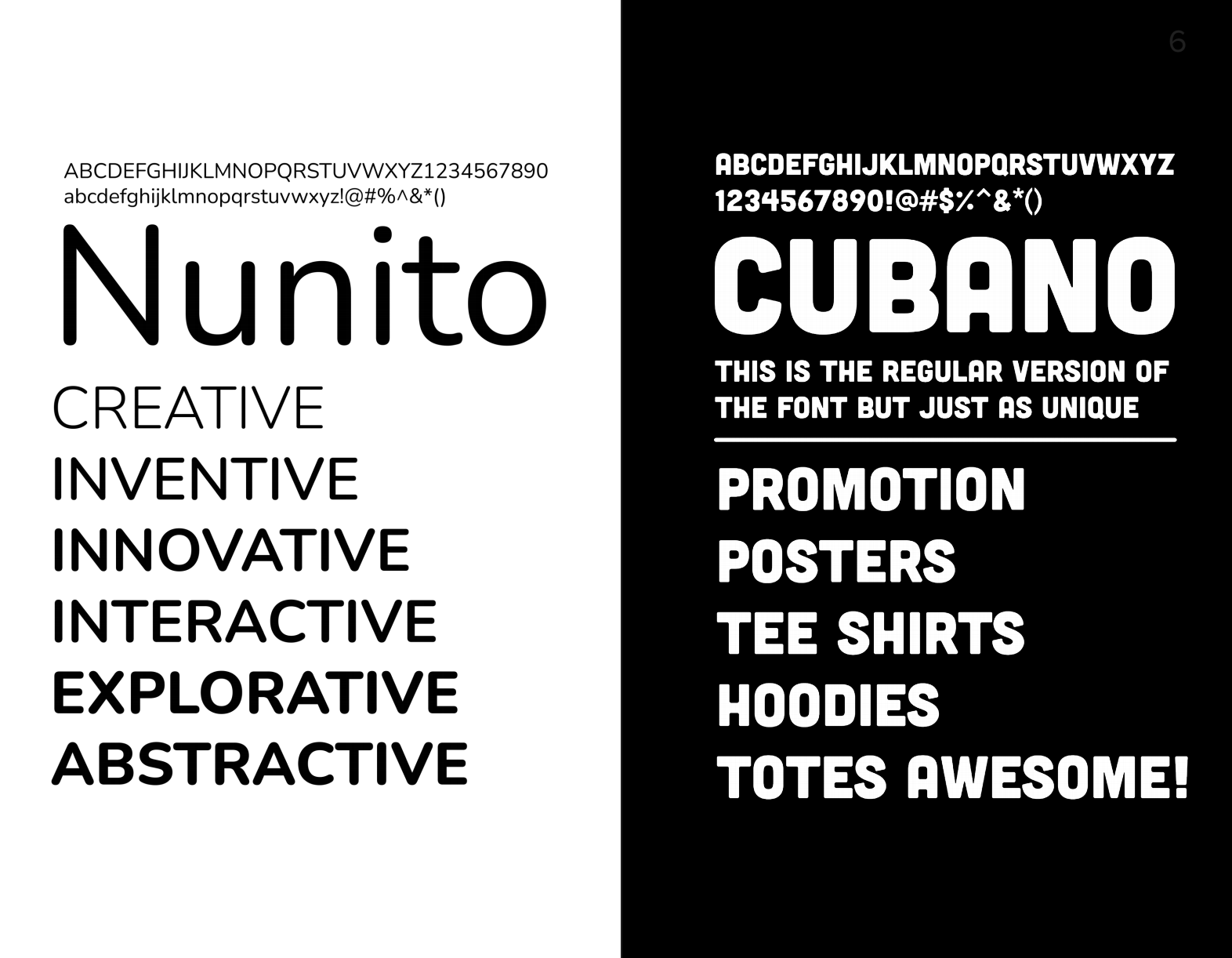 Typography
The chosen concept was heavily influenced by typography. The main two fonts we used were Nunito and Cubano.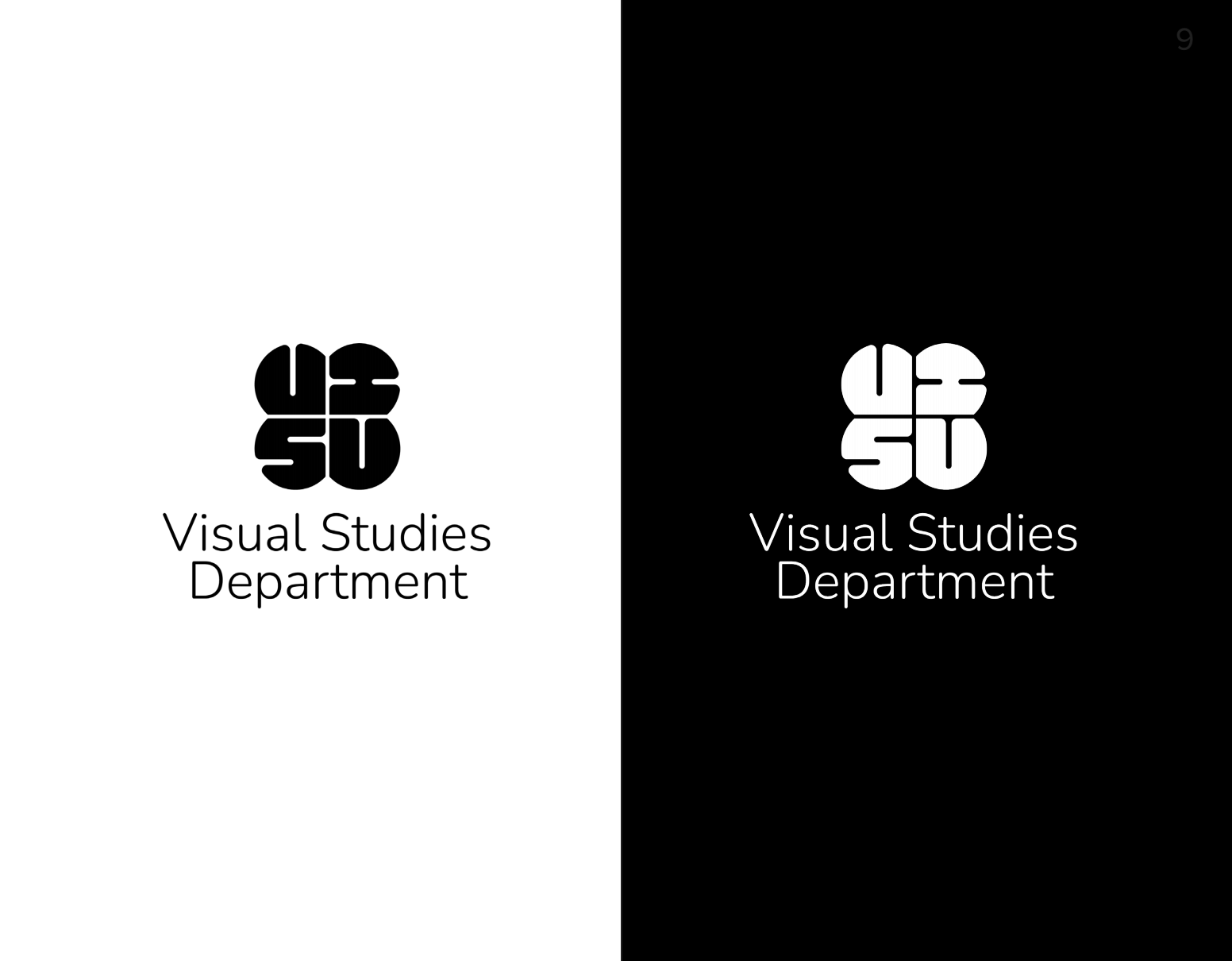 Main Mark
The main mark was inspired by a well-known spot on campus called the "Red Doors." The four-leaf clover is repeated in the stained-glass work throughout the door. This visual element helped the mark remain rooted in the school's architecture and culture.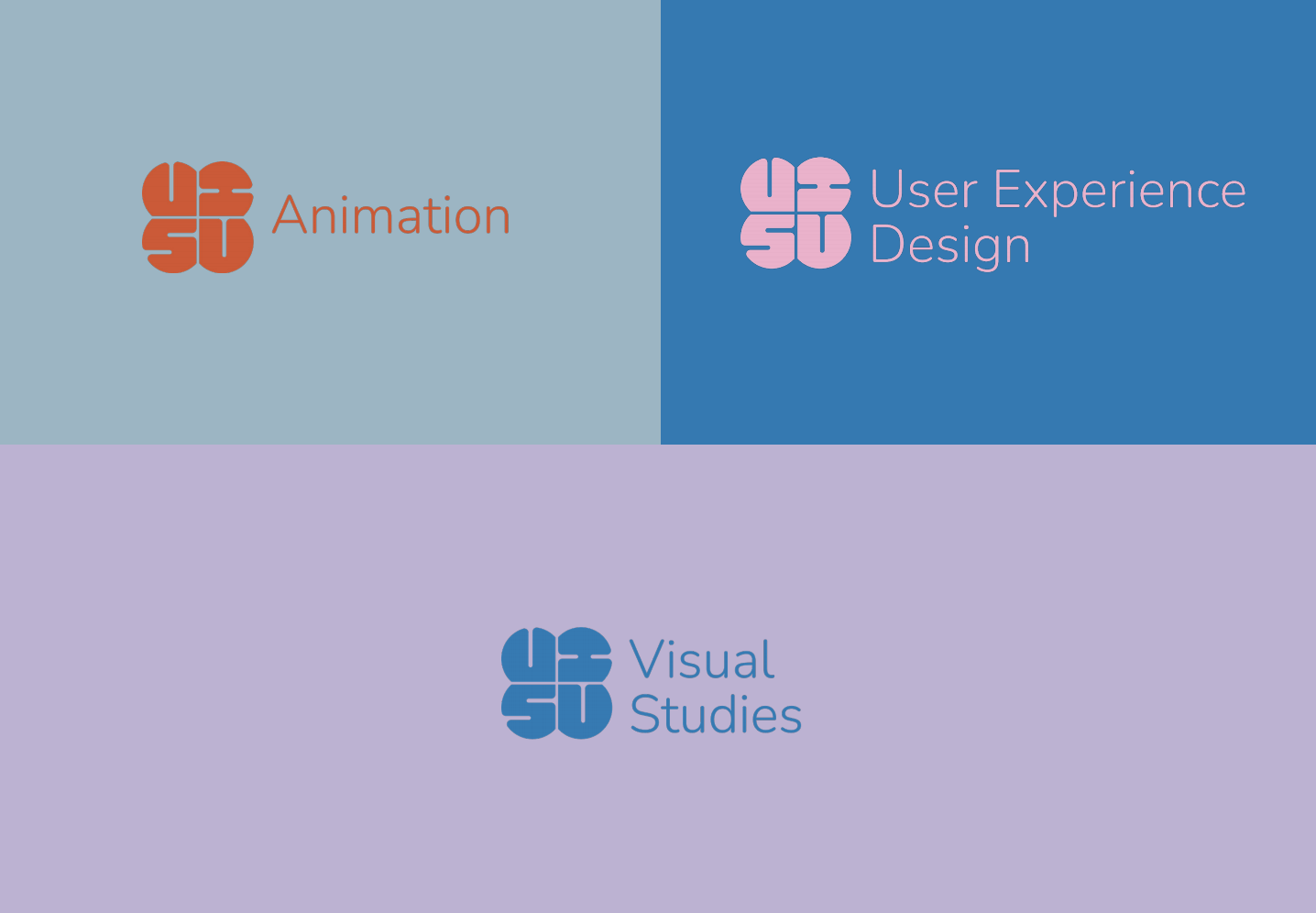 Secondary Marks
Each major and minor had its own individual mark and unique color palette.
My Main Contribution
I worked on concept 1, which is the concept that was chosen in the end. I discovered the Nunito font that was the main typeface used within our design. Finally, I focused my time on the primary, secondary, and tertiary marks as well as application/merchandise.