Dog-Friendly Domain Map
A guide to the most dog-friendly area in Austin
How it started
I was tasked with map-making for the first time. I chose to map out one of Austin's new and most popular dog-friendly spots, The Domain. I underestimated the precision and attention to detail this project would initially take.
User Journey
I mapped out the users' steps to see how I could simplify their journey to help them reach their most important goals with the product.

I knew this would help me better understand the space and find out how detailed the map would need to be in the end.

For this, I used two separate users to map. one who actually lived in the Domain and the other was a person who rarely visited; both are dog owners with different sizes and breeds of dogs.

I asked them too try to shop around with their pets, as this is an outdoor mall-style area, as well as grab a bite to eat.

For the user who was relatively new to the area there was some hesitation due to her not know if her pet would be allowed everywhere she wanted to go.

I noticed that a map was needed to showcase to new users just how dog-friendly The Domain is and a place for them and their pups to grab a drink and food along the way.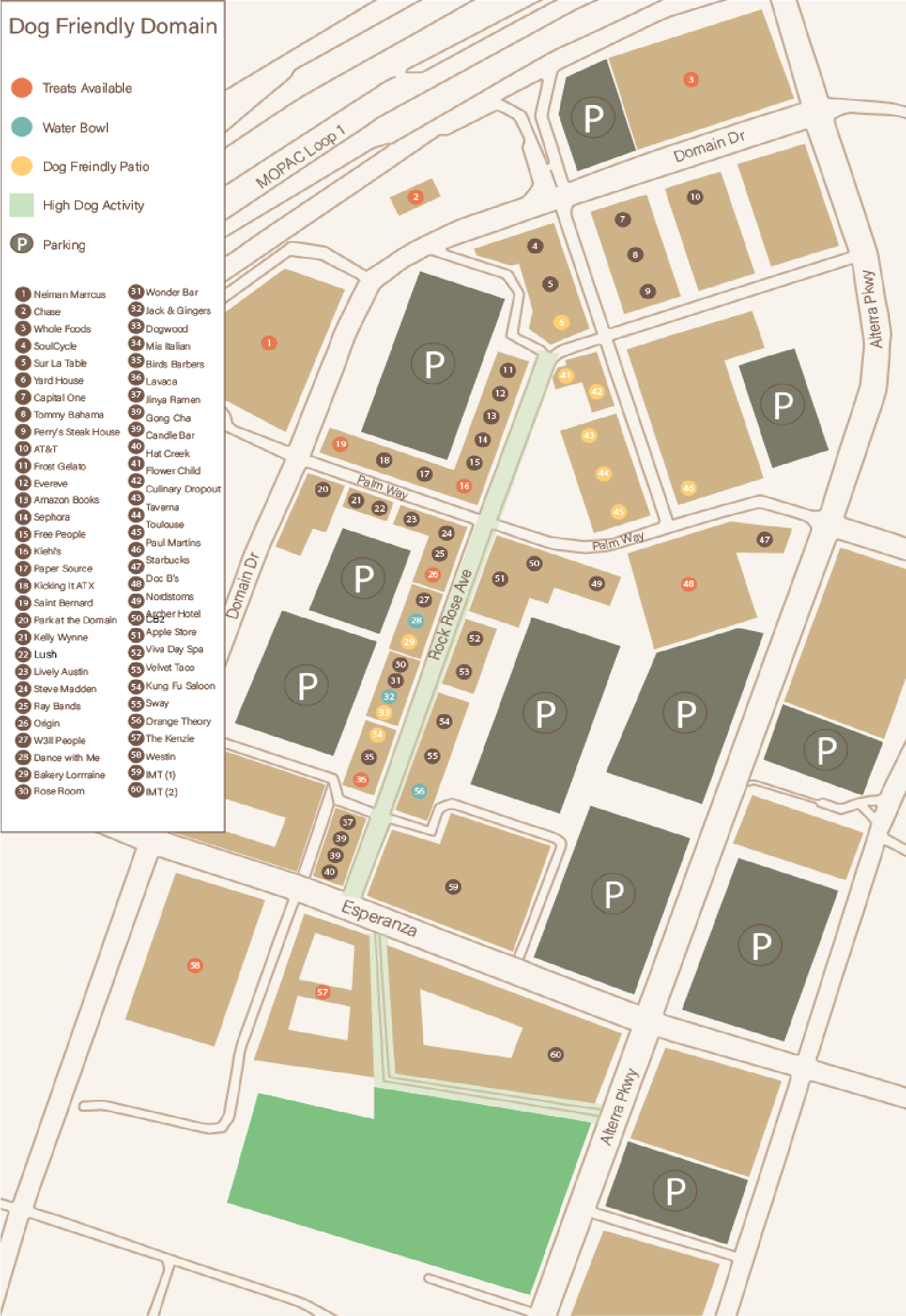 UI Design
I designed the final screens in Adobe Illustrator.

I went will a lighter approach to this design by staying in those more basic earth tones, which are prevalent in other Domain documents.

I envision this to be posed around the Domain in a more tangible format.

This can be used on the Domain website.

This final design highlights the pet-friendly and exciting interactive spaces for the dogs.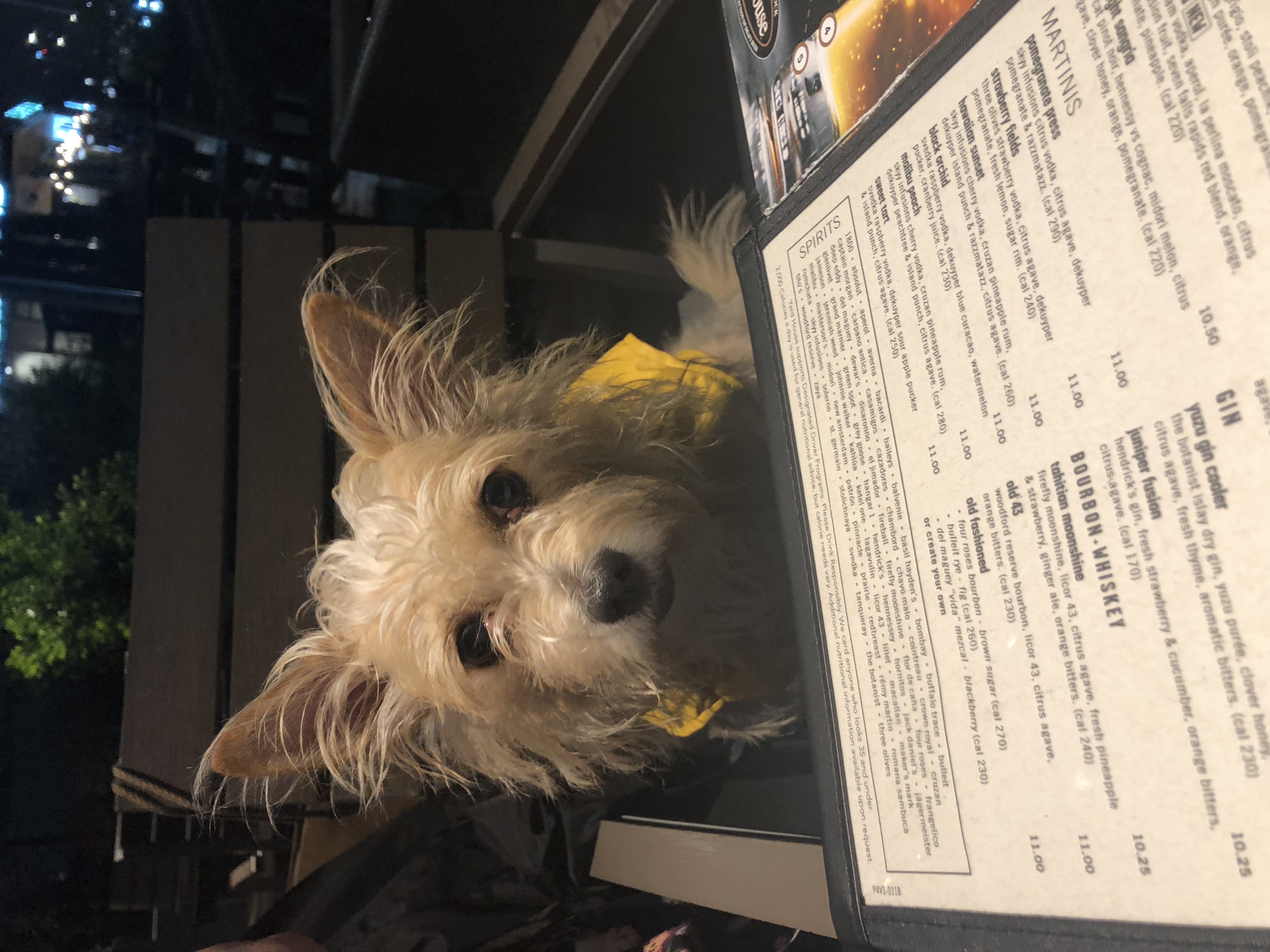 What I Have Learned
This process really had me taking a deeper look and understanding the process of map mapping. It is not something to be taken lightly.
For this process, I wasn't sure how to go about map making in the slightest. it was something new and that alone was a bit scary.

I loved getting to know and understand what all goes into map making and the complexities of that process.