MoonWake
peaceful meditations for those seeking answers in the stars
How it Started
For this project, I was tasked with creating an app in the health genre. I love meditation apps because they help set the tone of the day. I also like to look up my own daily horoscope, which guides and prepares me for the day. I wanted to combine these two concepts to help influence one another and make each day the best it can be.
This app is created for astrology-driven people who want to relax and help mentally prepare for what's ahead.

I created this app on my own.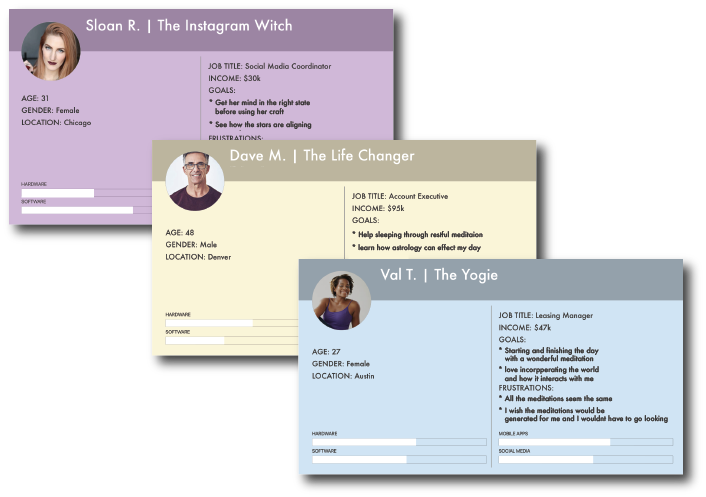 Personas
Based on the interviews/workshop I set up three personas. I referred to them throughout the entire product development process.
Personas are one of the first tools I used in this process.

Each persona has general information, goals, and frustrations.

I present each persona on their own persona card.

At each main step, I try to bring in the perspective of each persona to make sure it works for all of them.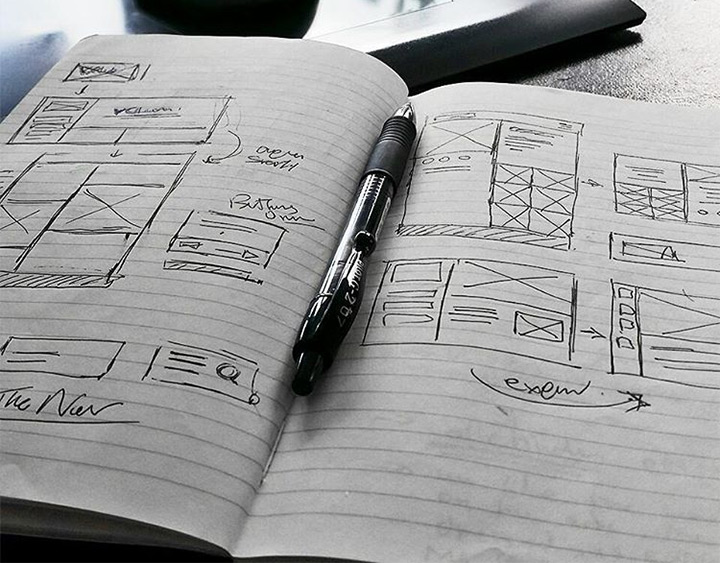 Sketches
I usually start the design process with low-fidelity wireframes. This is the way I iterate through many design options quickly.
These sketches help me brainstorm what is needed and a very rough idea of the layout.

The main differences among these versions were what information was most important and where and how it should be displayed

I chose to go with my fourth sketch.

On the home page, I wanted it to be a short overview of the key feature within the app; Daily Horoscope, Recommended Sleep Stories and recommended Meditations. These are the main ways people interact with the app. Therefore, I wanted them to be front and center.

I had about 5 different versions of the app through sketching.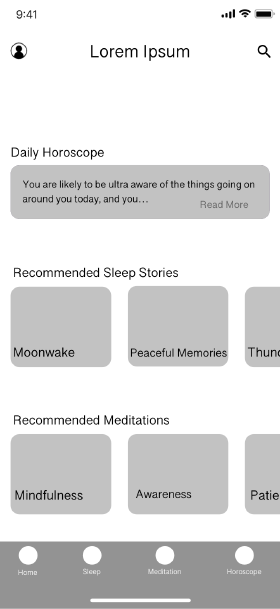 Wireframes
At the beginning of my design process, I created wireframes for testing purposes.
Wireframes are very helpful when deciding on hierarchy and layouts.

I work my way from very low to later versions in high fidelity.

I used Sketch to create my wireframes.

I did use these wireframes in testing.

I have 5 iterations of wireframes moving into higher forms of fidelity.
User Testing
Before launching the product, I did a testing round in order to reveal possible usability problems.
With user testing, I am trying to find the ease of use and flaws within the design.

I like to test with each new wireframe mockup I create. Once I have made changes from the first test, I like to test again.

For my tests, I used people who do use daily mobile meditation and those who do not.

I use moderated testing.

Users helped me know what navigation needed to be changed and the layout changes were made to help make the information larger.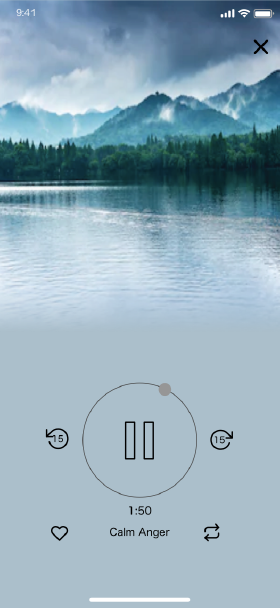 UI Design
Once I tested out all usability mistakes, I started designing the final screens in Sketch.

I wanted to keep the actual meditations rooted in the beauty of nature but my main screens take the idea of astrology and lines mixed with the colors of the night sky to combine these ideas.

I worked with color theory to balance the color of the meditation with the mood each user was wanting.

This app is designed for iOS

I really love the visual design of each of the meditation pages. Overall, I think the idea to take astrology and combine that with a guided meditation could one day take over this type of niche market.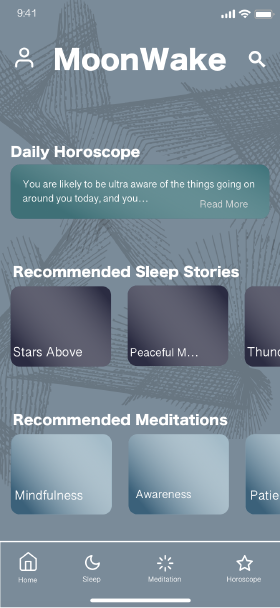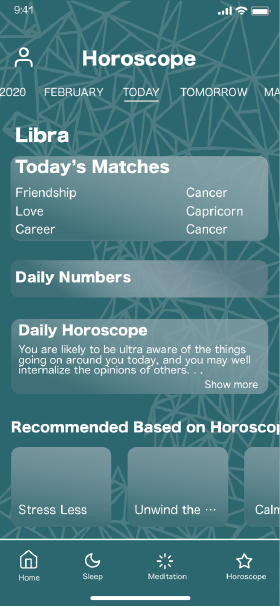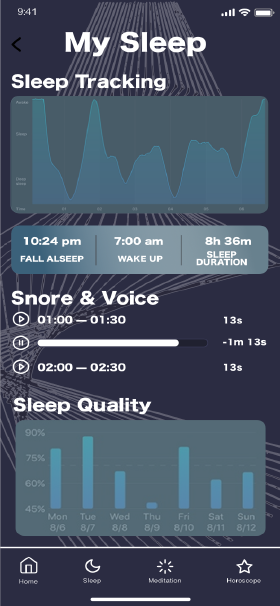 What I have learned
I loved getting to understand each part of the design process outside of just creating. It was interesting doing this full project from start to finish on my own.
It was a great new experience trying to merge two worlds into a new concept.

By following each step and through a lot of user testing, I found validation of my concept and design.
This process was difficult but I loved every bit of it.