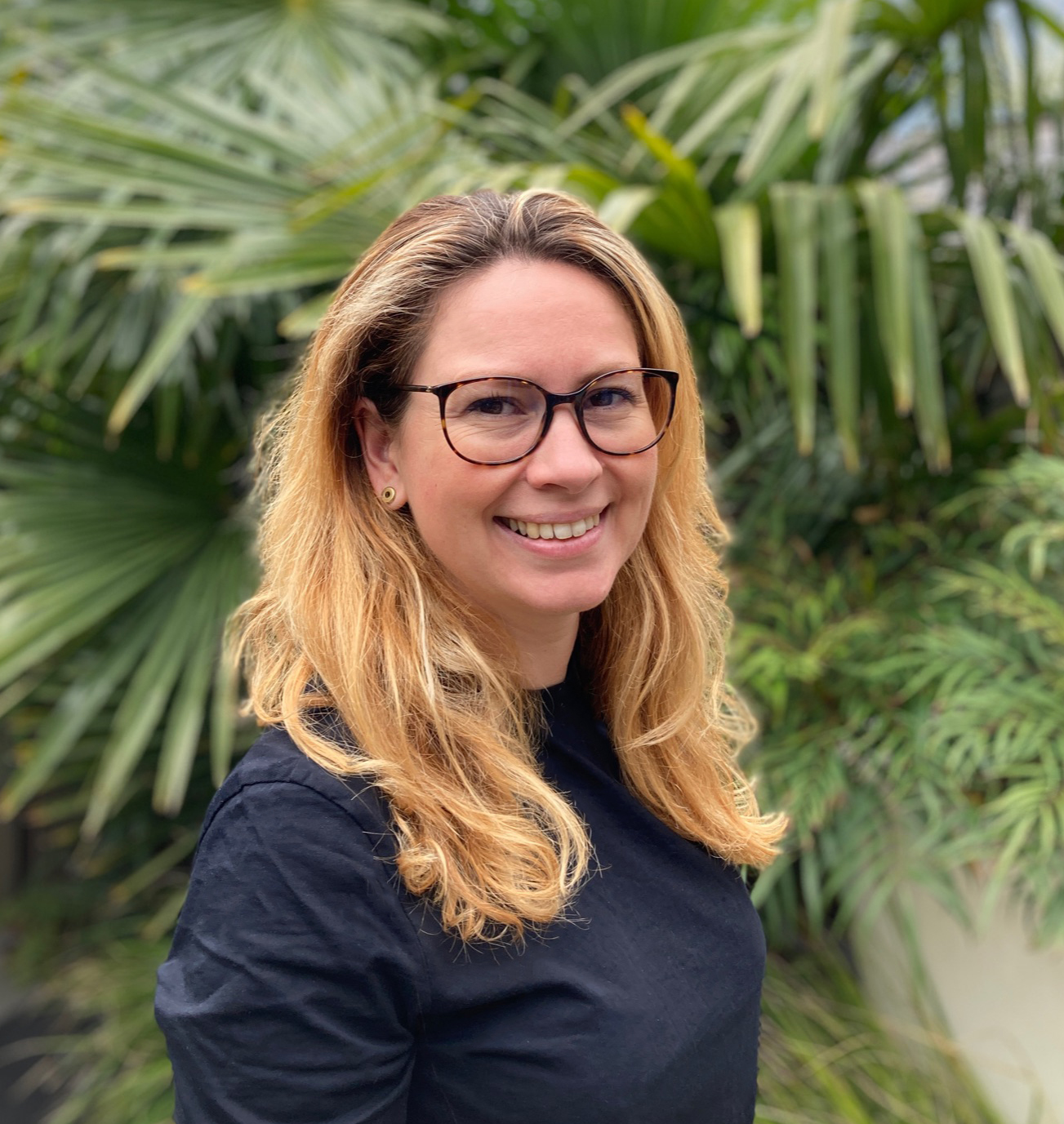 Touch TV
Creating a more immersive TV viewing experience by adding touch
About Touch TV
The at-home TV experience has been improved over the years by increasing audio and video quality. To remain an innovator in this market, the client wanted to explore product ideas that would address the sense of touch in this experience.
My role was to research the concept of being immersed in the movie by conducting user research and generating innovative product ideas and concepts.
Tools:
Illustrator

Photoshop

InDesign

Human-Centered Design

Participatory Design
This project was completed in 2009.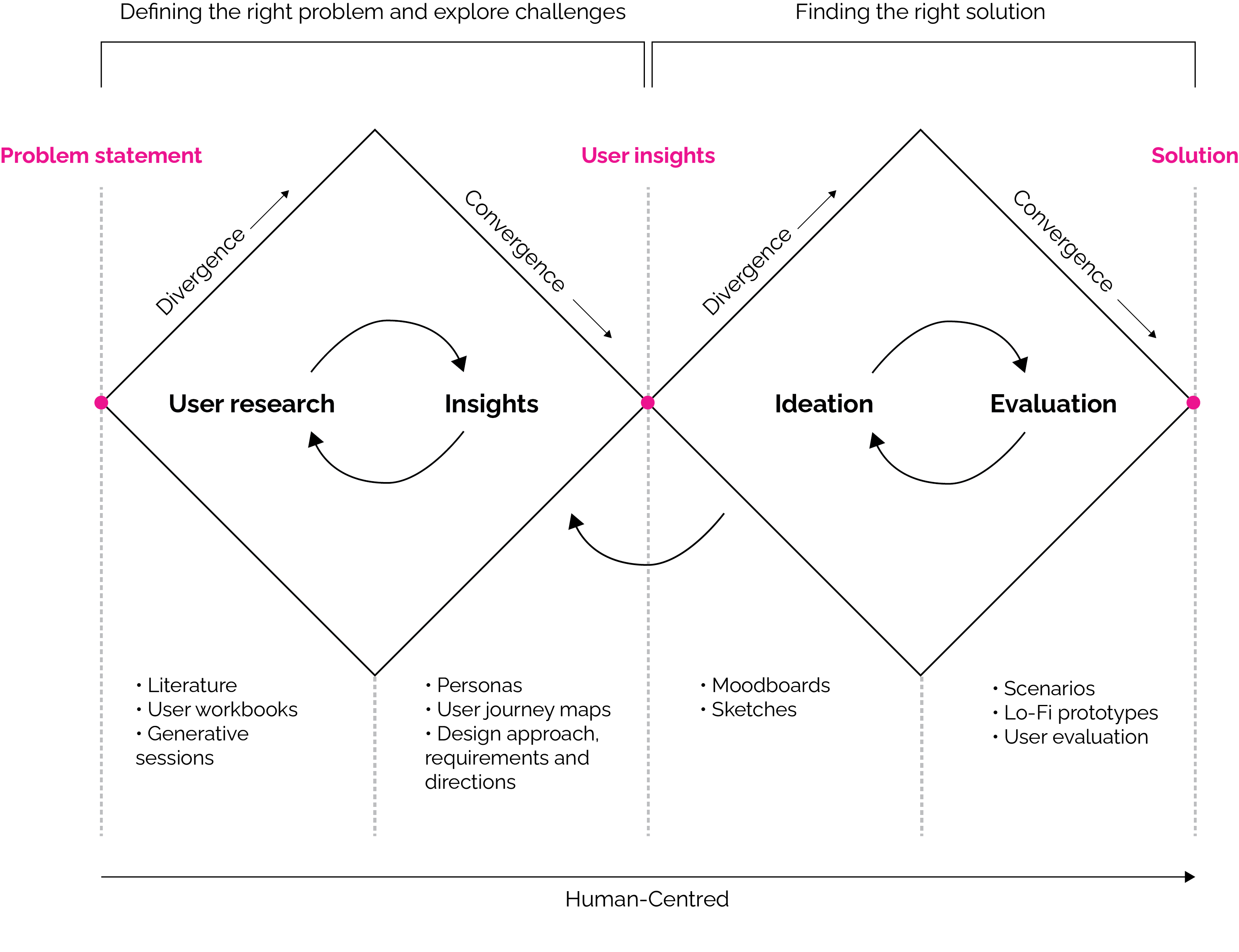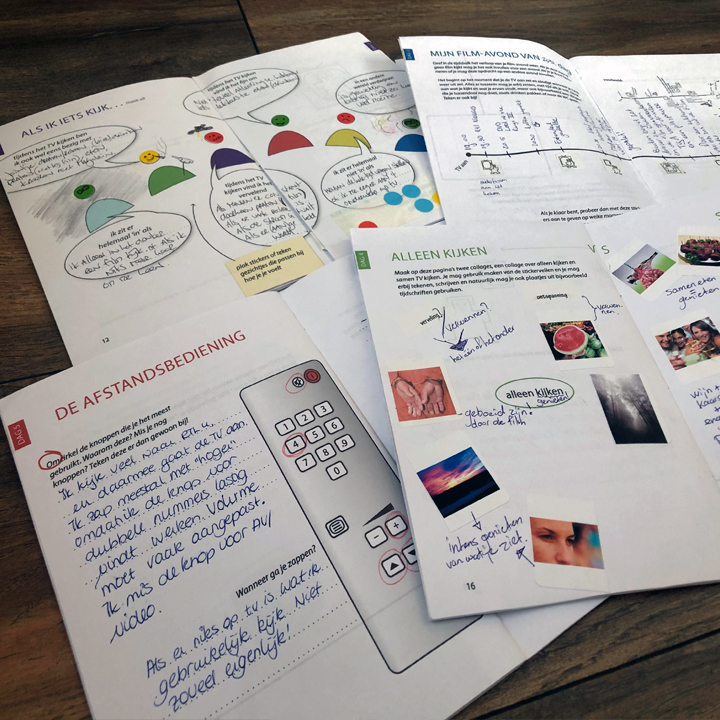 User-centered instead of technology-centered
Several companies were developing products focused on translating on-screen events to haptic effects. Instead of adopting a technology-centered approach like that, I chose to apply a user-centered design approach. The goal was to better understand how users experience immersion and how this could be enhanced by a product.
First, a literature study was conducted to understand the television viewing behavior and the concept of immersion, and to narrow down the scope of the project to the most common behaviour:
late-evening viewing shows the highest levels of immersion

television as a social activity - 80% watches with others most of the time
"Interaction with others can also enforce the experience. Like when you had to laugh really hard, then it only takes a little nudge from someone else to start laughing again."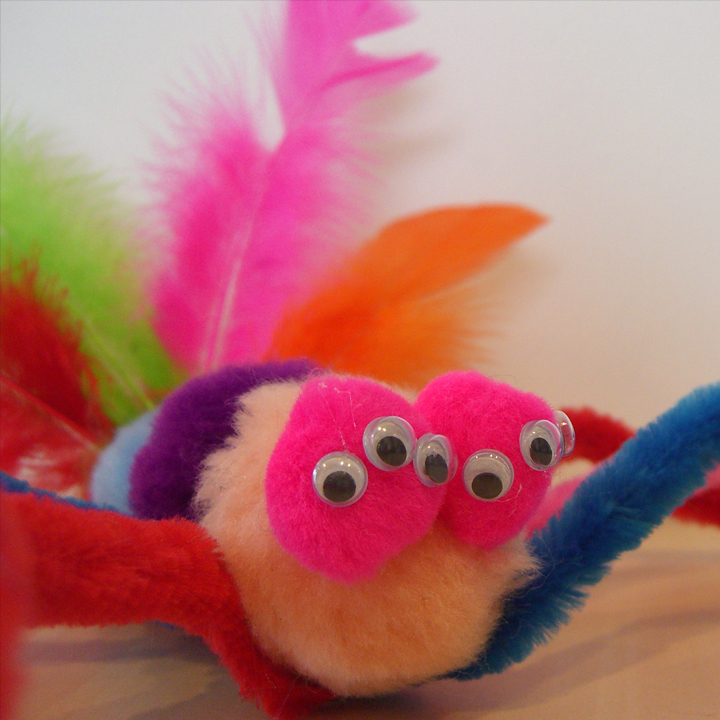 Participatory design process
Participants were prepared for a generative session by completing a workbook with assignments on their personal experiences concerning television viewing. During the session, participants created different artifacts to help them explain their opinions, needs, and wishes for the future.
The workbooks and the generative sessions provided rich contextual data on personal experiences.
"It has big feet and arms, so when I get scared, it can hold me so I don't have to be that afraid."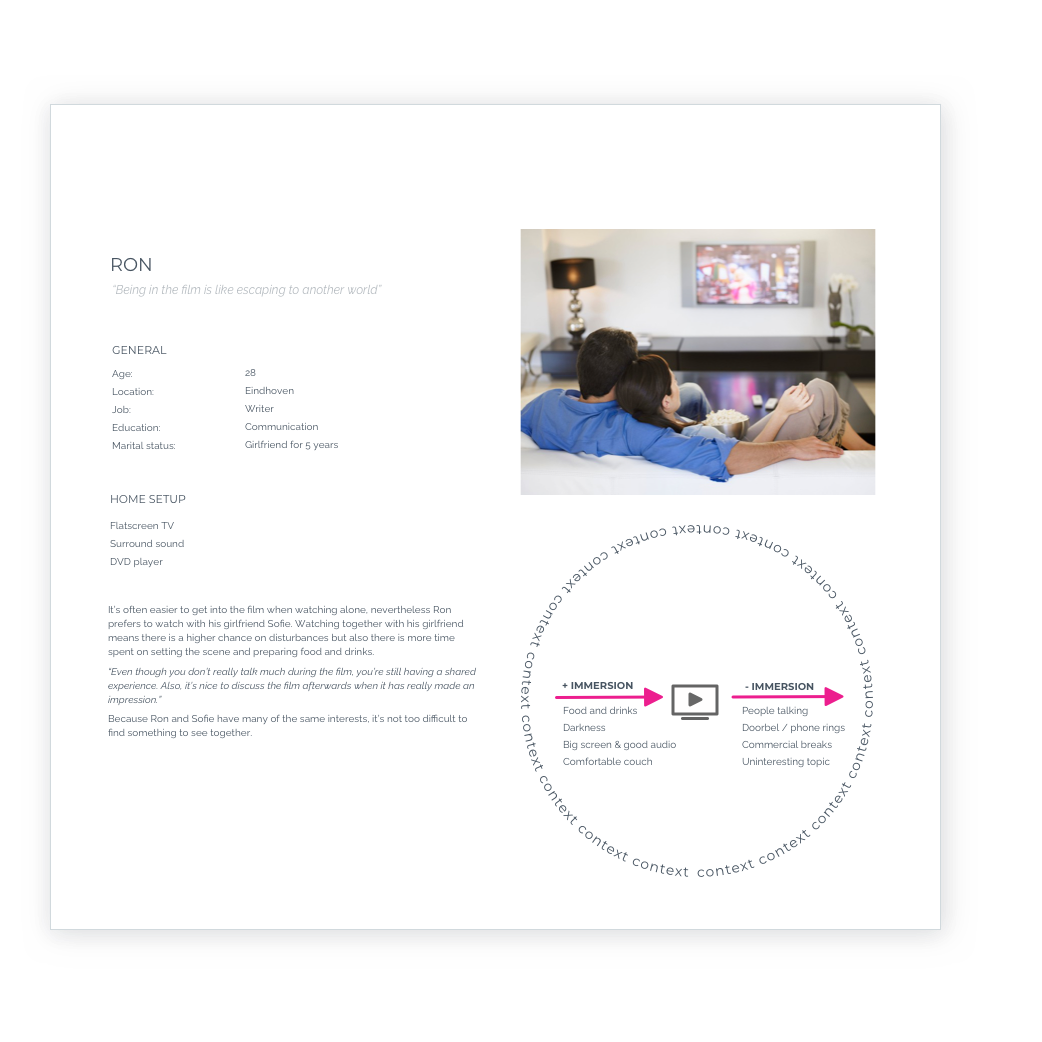 Personas
Besides a design approach, requirements, and directions, the generative sessions also provided a lot of insight into the needs and motivations of the target users. Personas were created to present these insights to the client, but also and to make sure the end-user was kept in mind during ideation and concept evaluation.
Approach, requirements, and design directions
The analysis of the sessions provided rich and detailed results, and these results were summarised into a design approach, requirements, and directions to be used during ideation and concept discussion.
The level of immersion is influenced by both content (the film) and context. Rather than focus on using touch to enhance the content, I decided to focus on improving the context for immersion based on the outcomes of the research.
The design requirements describe the basic conditions that need to be met by the product for immersion to take place:
Being comfortable

The product should be unobtrusive

Tactile sensations need to be clearly related to the content
The user ideas and wishes were summarised in five design directions for concept generation.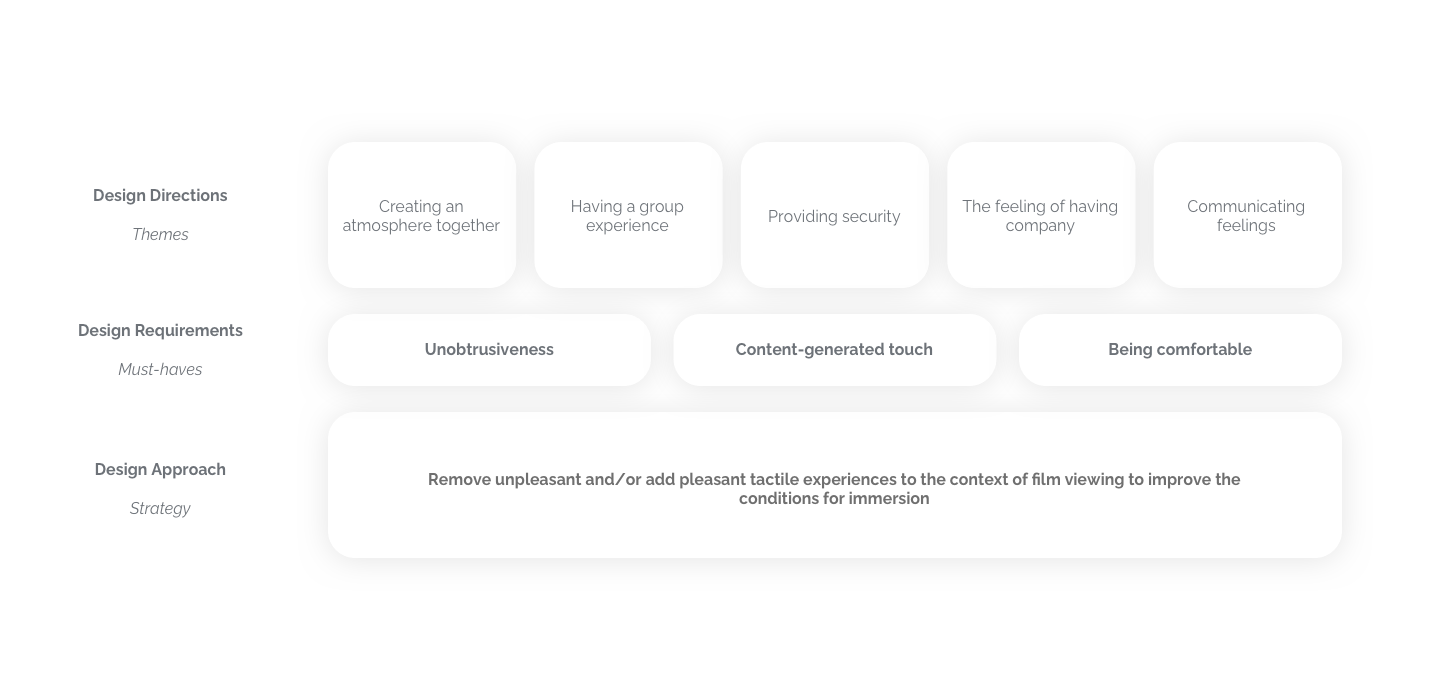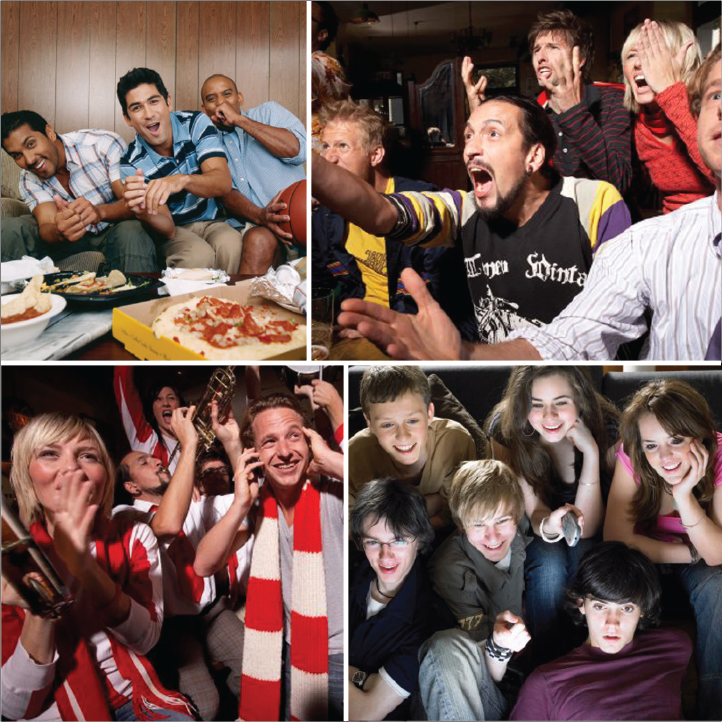 Mood boards
The design directions represent recurring needs and wishes from the user with regards to their experience that have a relation to the level of immersion, such as "having a group experience" and "communicating feelings". To start the ideation process, I created mood boards to visualize the different design directions.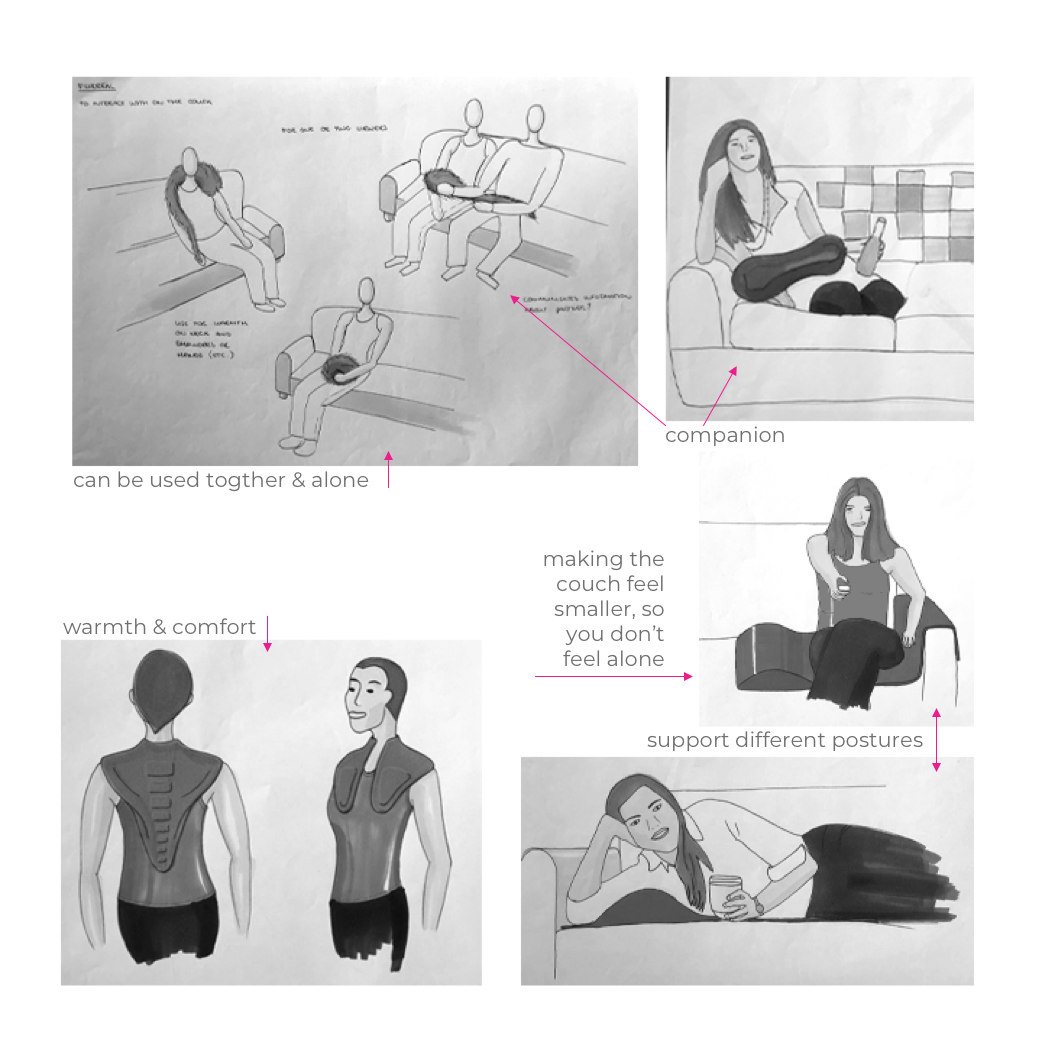 Sketches
Drawing inspiration from the mood boards and discussions with users, I generated many ideas. These were evaluated by the client on several user and company requirements to make a selection to present to the users.
"You need to be even more comfortable if you don't like the film."
Participants C commenting during concept evaluation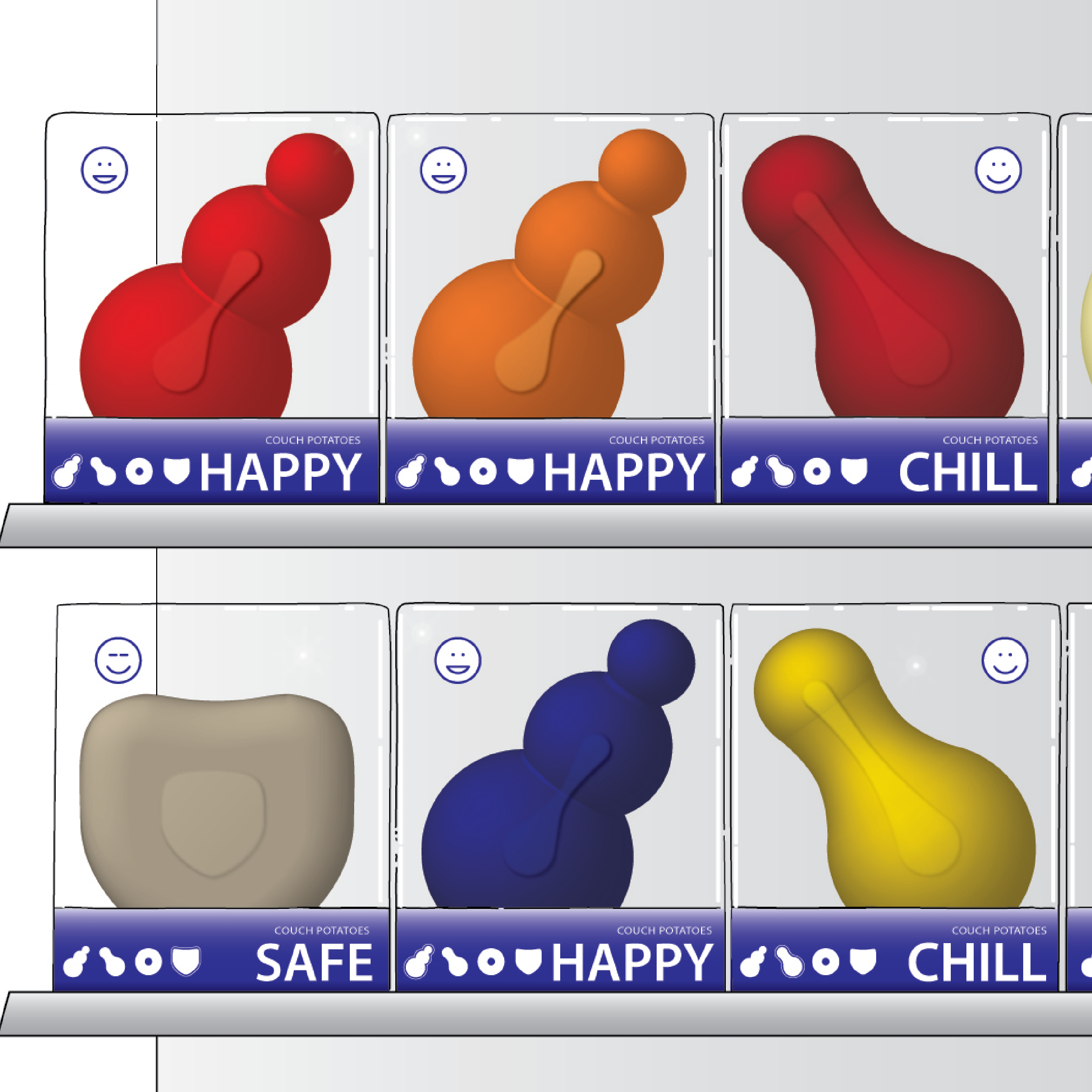 Concept evaluation
The top-ranked concepts were evaluated with participants by creating low-fidelity prototypes and scenarios. This provided further insights that were shared with the client in the form of conclusions and recommendations to give direction for product development and user testing.
Keeping in touch with your user
In this project, I learned it can be challenging to move away from a technology-centered approach, especially when a client is pushing for that direction. However, I believe that by keeping in touch with our users, we will develop original products that add more quality to their experiences.
Get in touch!
Please get in touch if you'd like to learn more about me or this project.