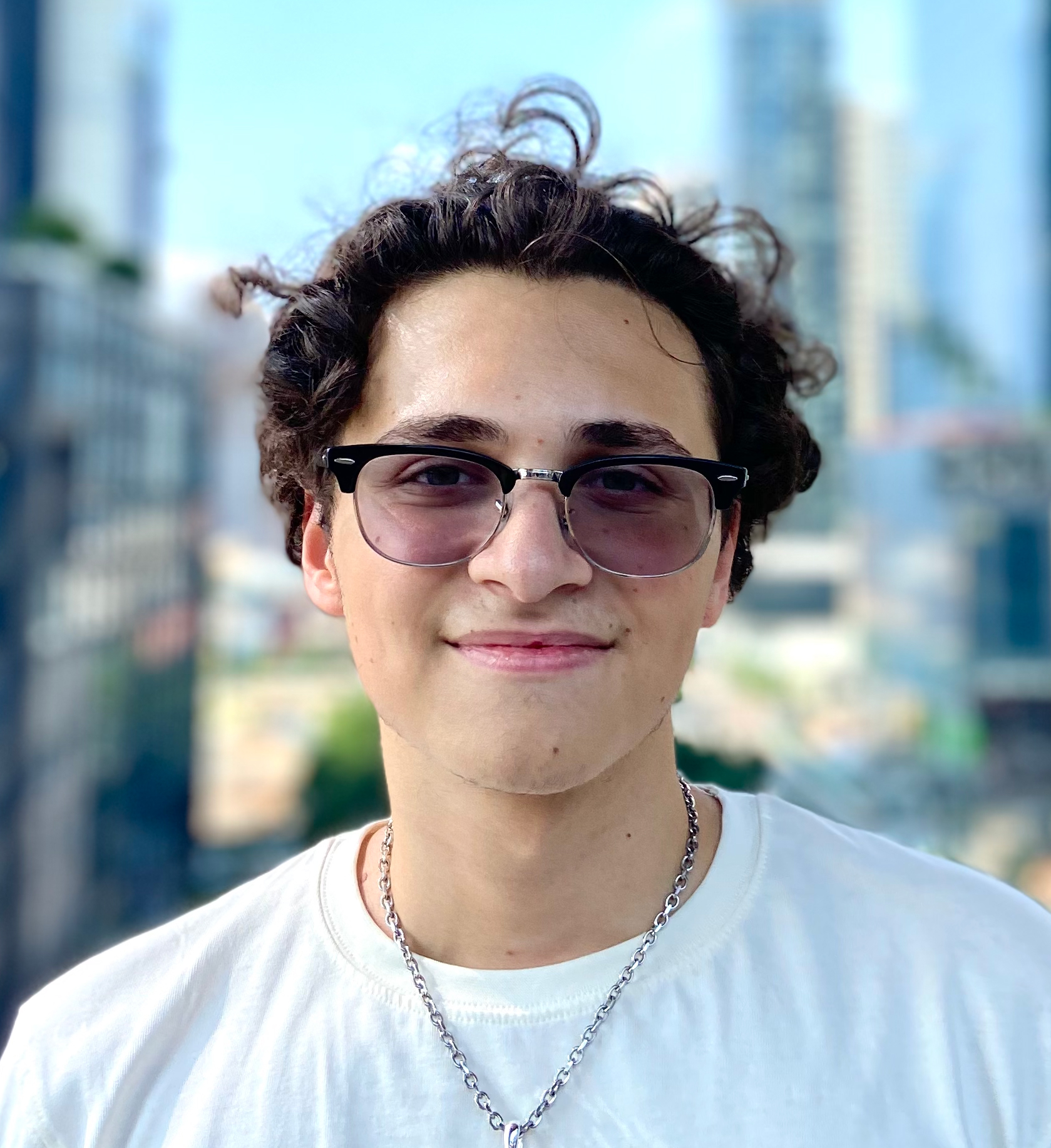 Max Berger
Product Designer
Website Design for HireScholars.com
Scholars is a website that allows students to match with their dream companies
based on their skills, interests, and experiences.
The Task
Re-design Scholars' website to be cleaner and more modern, and create brand elements. Their previous website, built on WordPress, needed a refresh.
Inspiration + Process
We were inspired by clean, colorful websites that utilized illustrated cards to express their software elements. We took functionality from Scholars' web app and converted them into new clean cards and elements. Since Scholars had minimal brand guidelines, we had room to refresh that as well. We used linear gradients that ranged from red to dark purple and made use of shadow for a clean look and effect. We applied this across their entire website.
Finished Designs
After UI & Website Discovery, I moved on to high-fidelity. I used existing brand guidelines for the cards, typography, colors, and buttons, however, I designed new gradients for a modern effect. Here are the final designs.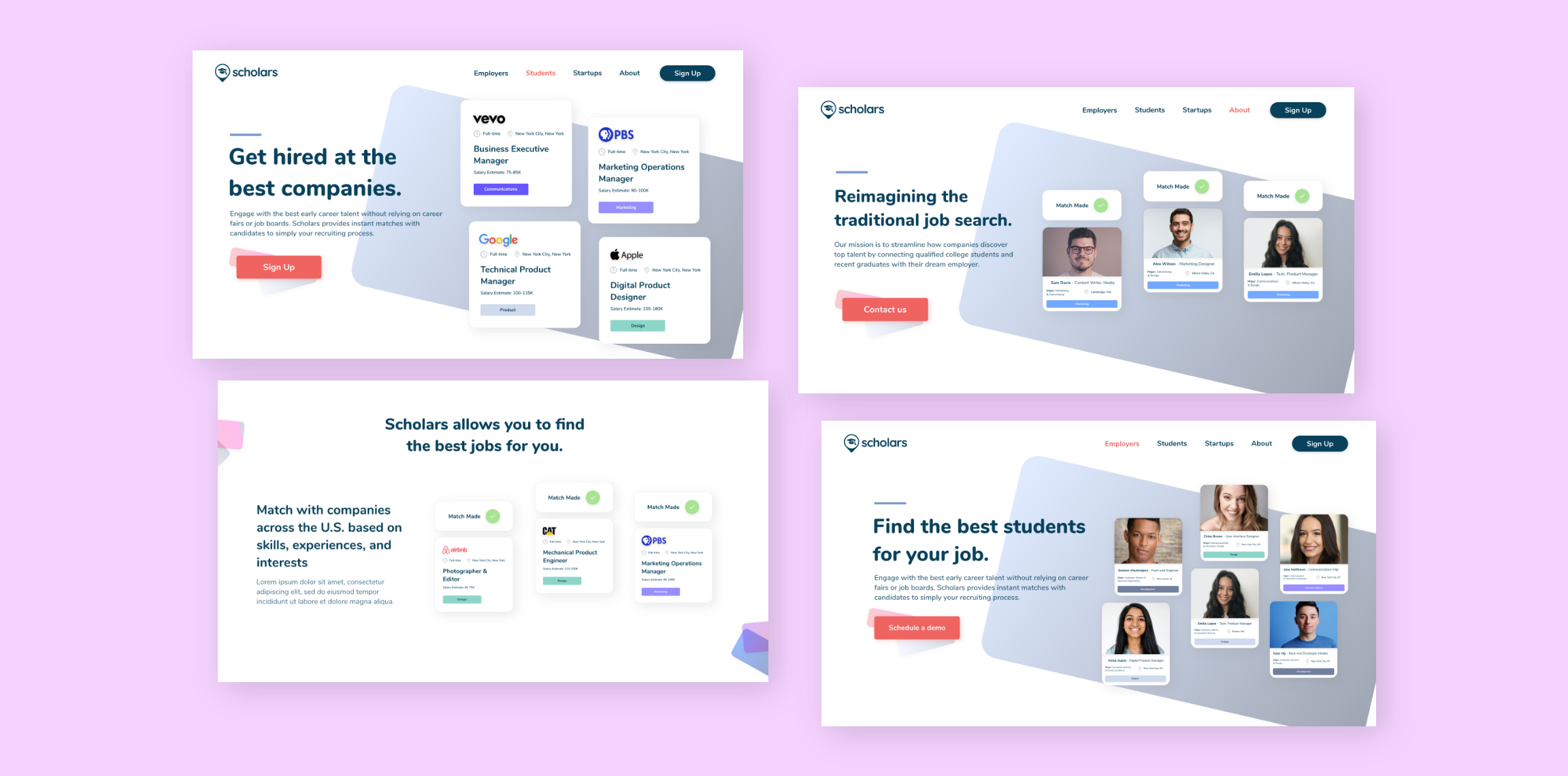 Key Takeaways
I worked with Scholars' CEO on designing these web pages. I think we succeeded with our goal. The new site is colorful, clean, and modern, and draws attention to the most important parts of the website. I always enjoy working on landing pages, so this was naturally a fun project to work on.