Meredith Maines
UX designer
Additional W.I.P.
Some "mini" case study elements that are still evolving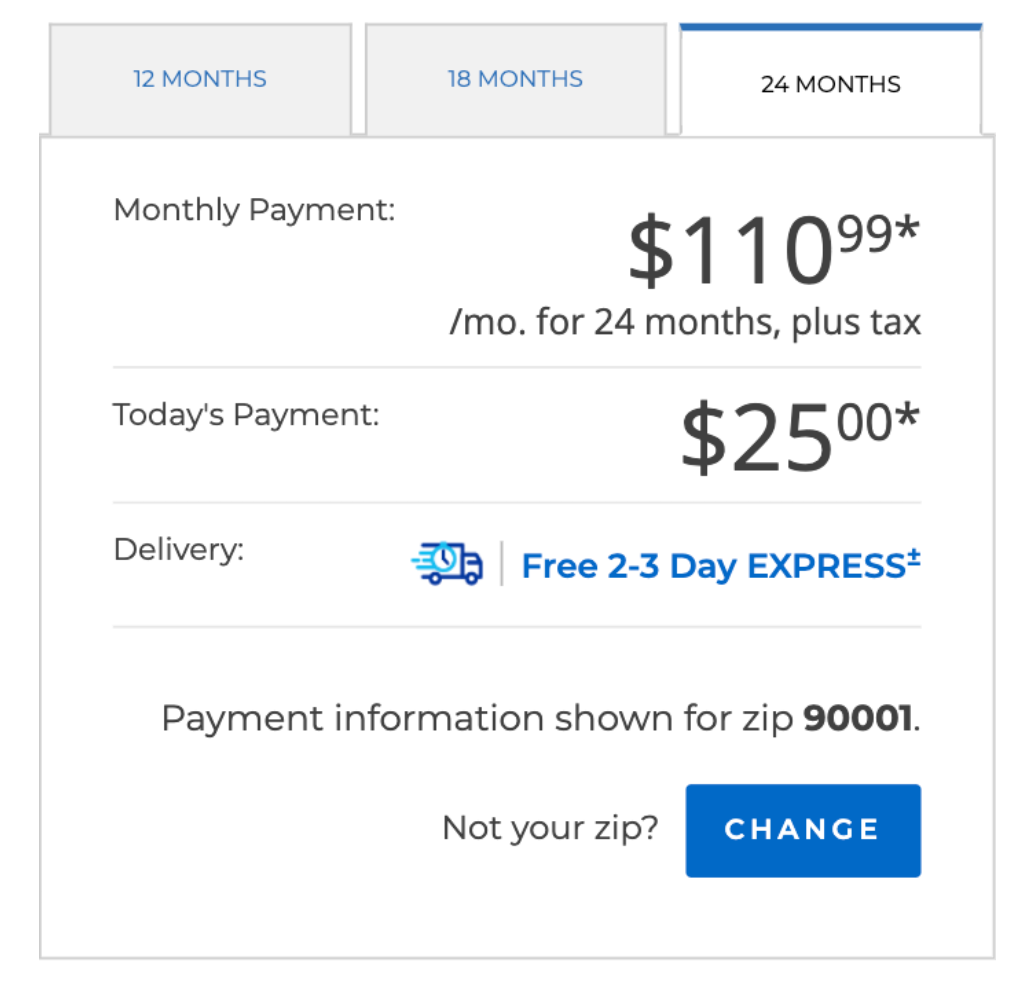 Delivery Details on PDP
As the first phase of our PDP redesign implementation, we're A/B testing the addition of a delivery section above the "buy" button. Today, we only mention expected delivery timeframe on PDPs when the product can be "Express" delivered. If a product is standard or extended fulfillment, customers don't learn its estimated delivery until well into the checkout flow—a negative user experience.
I tested multiple UI iterations and confirmed that an estimated date range received better customer sentiment than an estimated speed range. But the business is concerned we can't meet customer expectations and would benefit from the security of ambiguity. Once the proposed version receives legal approval, this will launch as an A/B test where we will monitor conversion rates, order rate, and cancellation rate.
I'm curious to find out if customers' dissatisfaction with one product's expected delivery will drive them to find an alternative product, or drive them to abandon the site altogether.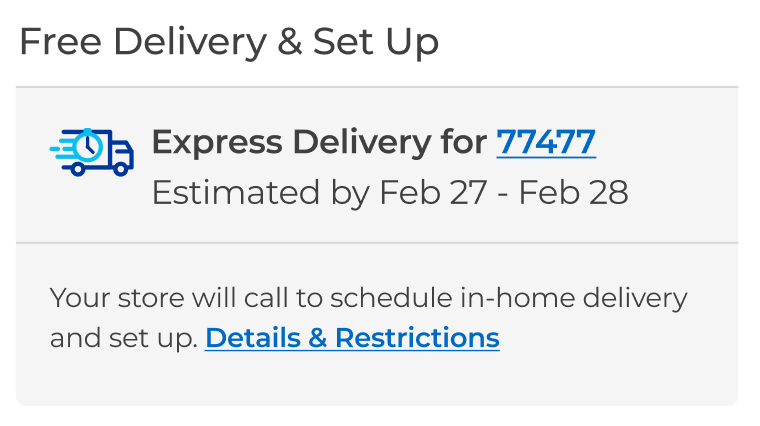 Redesigning Checkout UI
Our rent-to-own checkout experience isn't like a typical e-commerce retailer's. I'm updating our checkout to match customers' mental models as much as possible, by adding an order summary and updating our progress bar.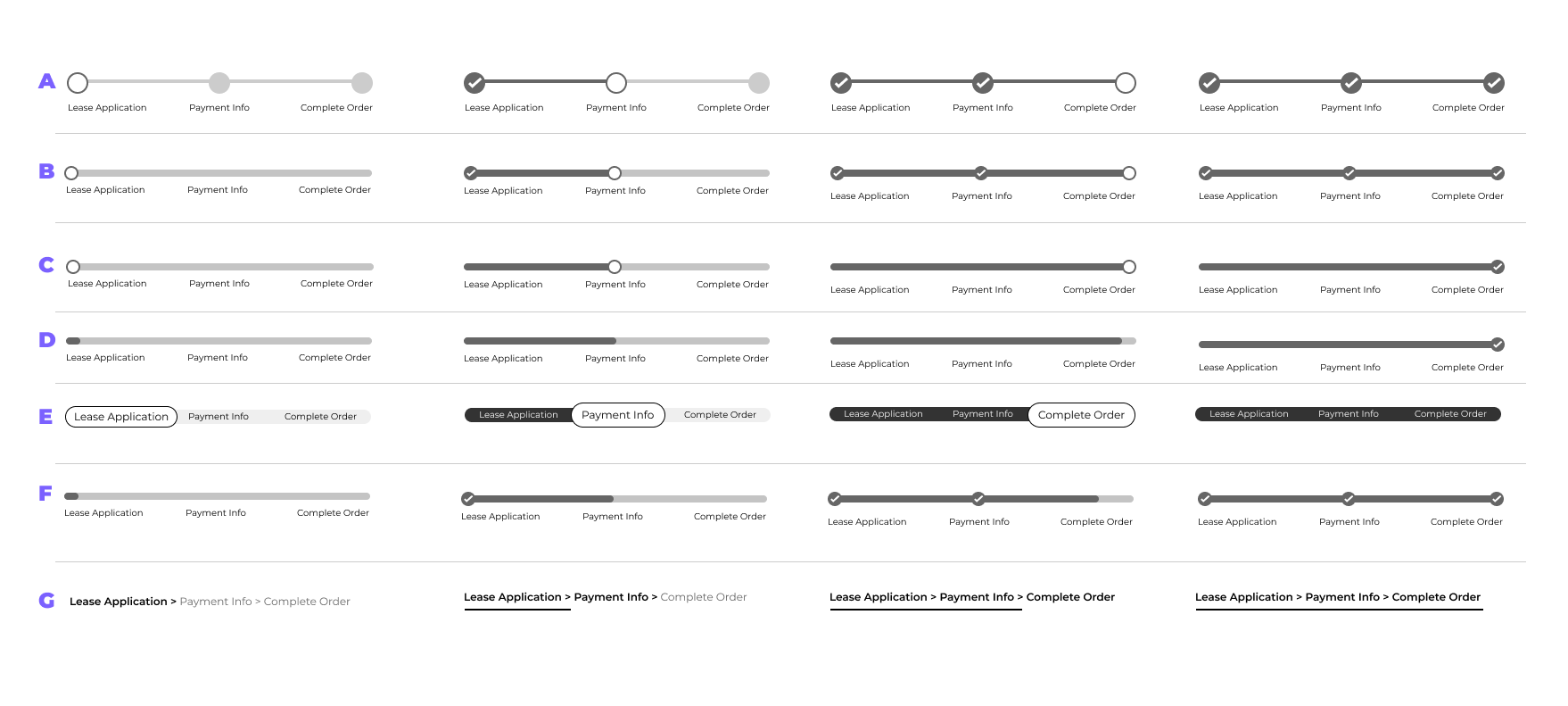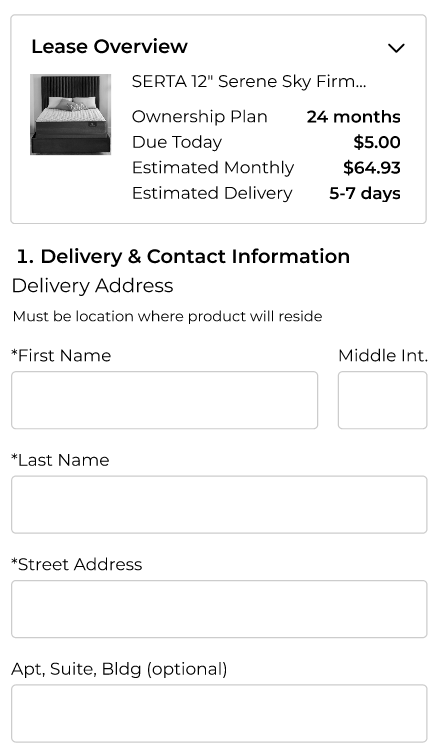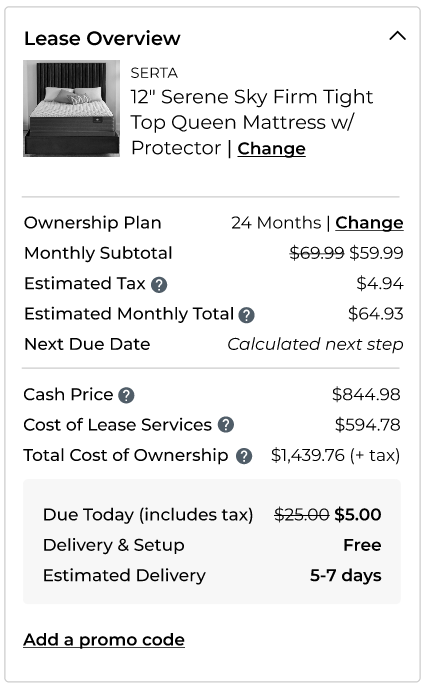 Redesigning an Indigenous Action Site
The Indigenous Karankwa peoples, of what is now known as Houston, are fighting to protect their sacred settlement sites from the expansion of a fossil fuel export terminal in the Gulf of Mexico.
The existing site relies heavily on its homepage, but isn't very actionable. The IA of the nested pages could also be improved for efficiency.
I'm redesigning the site to be more streamline and action oriented. I'm also relying on my journalism/copywriting background to help edit page content for higher impact.
Below L/R: Screenshot of current homepage v. draft of homepage redesign
Before: homepage is wordy and unclear
After: draft is concise and actionable