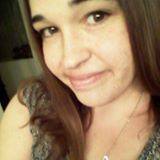 Nicole Miller
UX/UI designer
Dedicated creator of visually appealing designs and content with functional results
iscream
I created this app for workers, students, and parents. Issues can occur: waiting for a long time for an order or finding a specific ice cream flavor. With iScream, a notification will appear when your order is ready.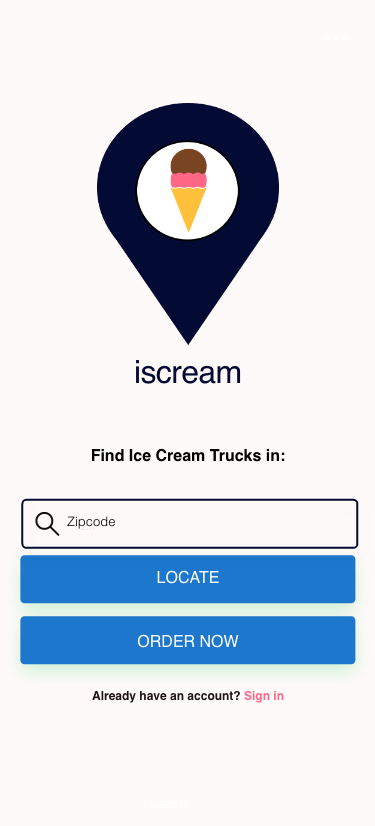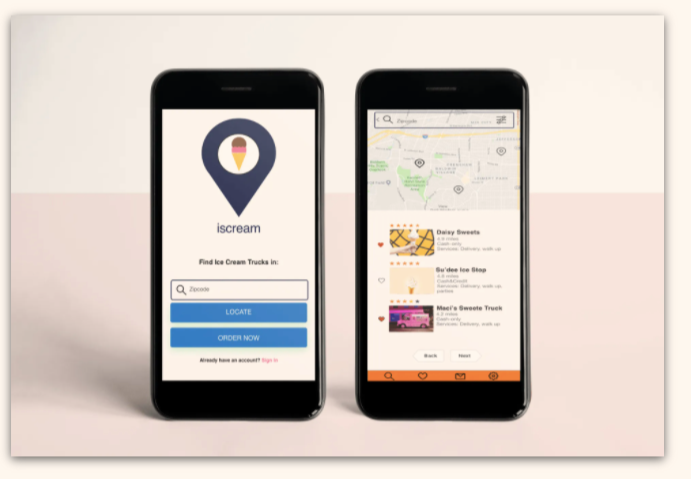 Problem
Let's face it; everyone has events to attend and sometimes at an exact time, so we don't want to waste time. With iScream, you can avoid the wait of finding that specific ice cream flavor or dietary option.
Pain point 1: Trying to Avoid waiting in long lines
Hypothesis: Mobile ordering & alerting the customer when the order is ready for pick up
Pain point 2: Knowing the flavors ahead of time
Hypothesis: Dietary options & taste of the day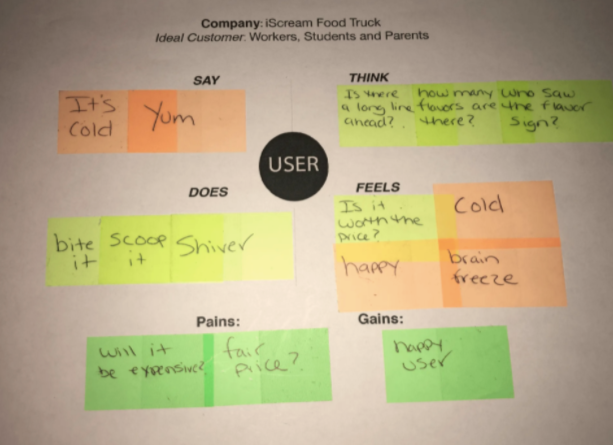 Empathy Map
Results on how users feel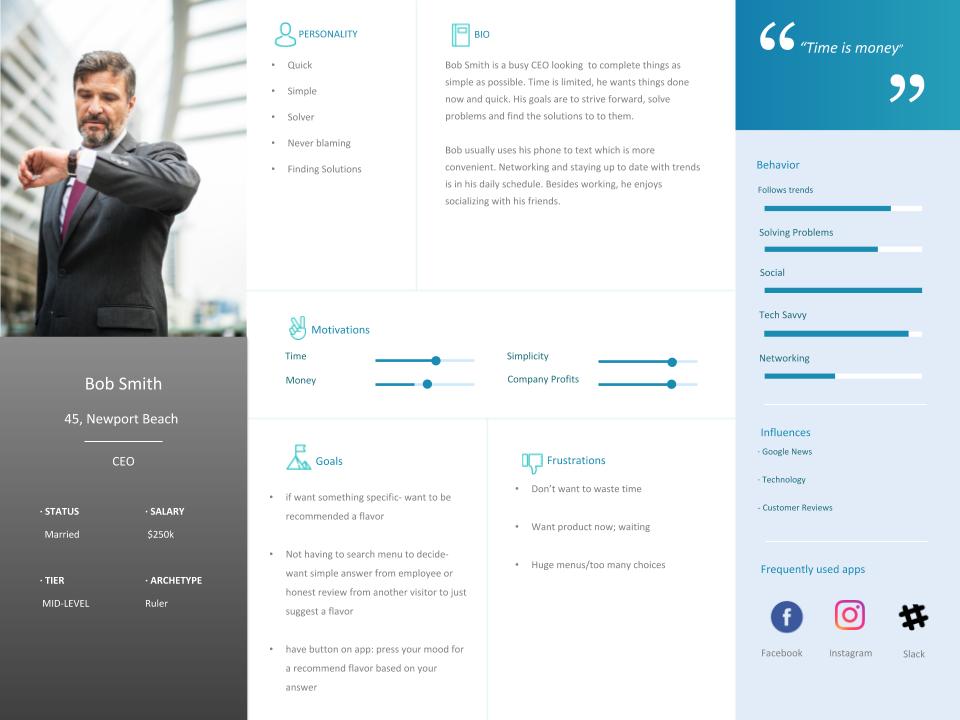 Persona
Based on the interviews/workshop, we set up the ideal user. We referred to them throughout the entire product development process.
Sketches & Wireframes
Before designing, I focused on the functionality of the app and the way users could go to their destination in a quick and timely manner without any problem that would cause to slow this process. First, I started with a pencil, paper and drafted ideas to create the perfect solution to solve issues for pinpoints 1 & 2.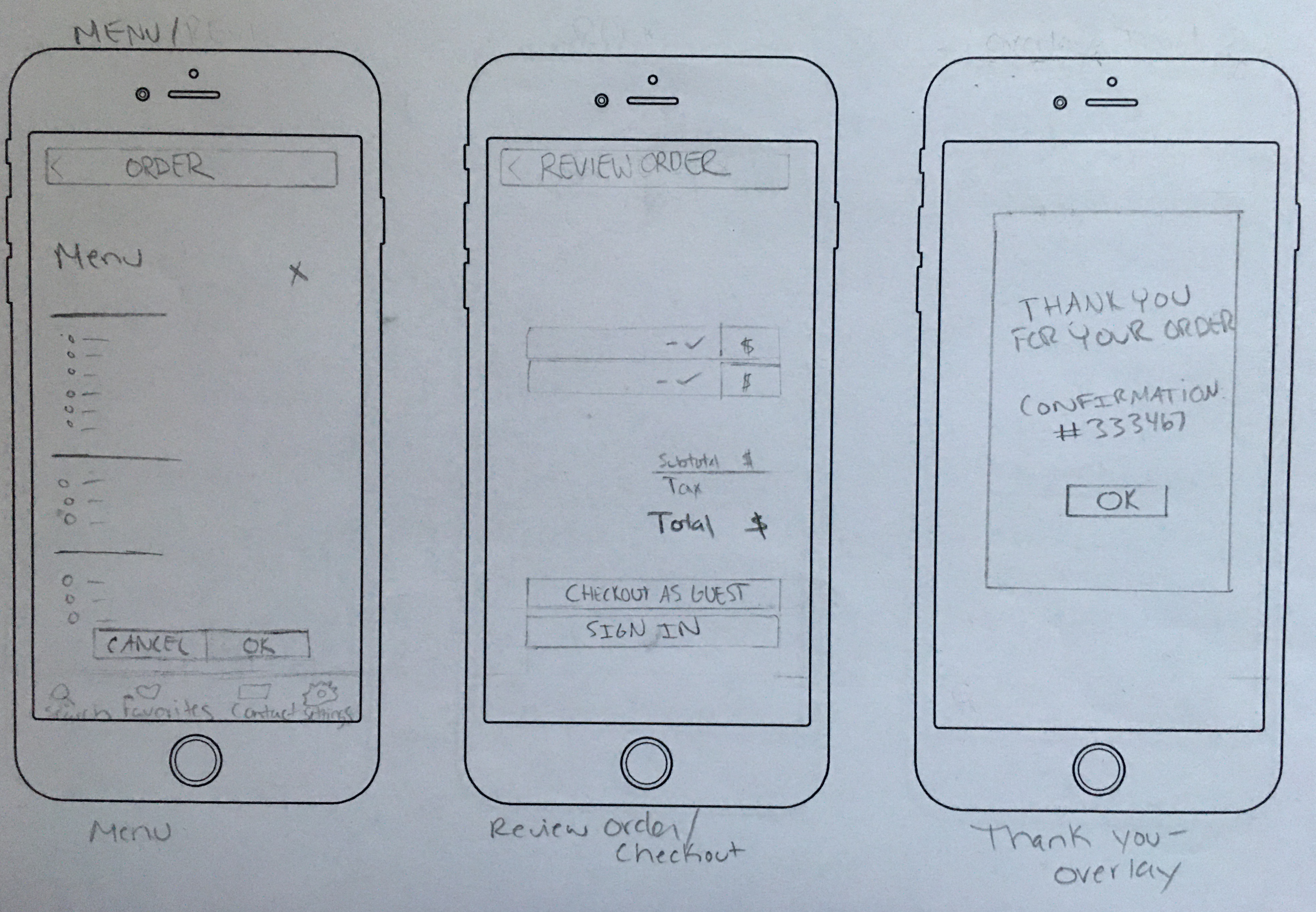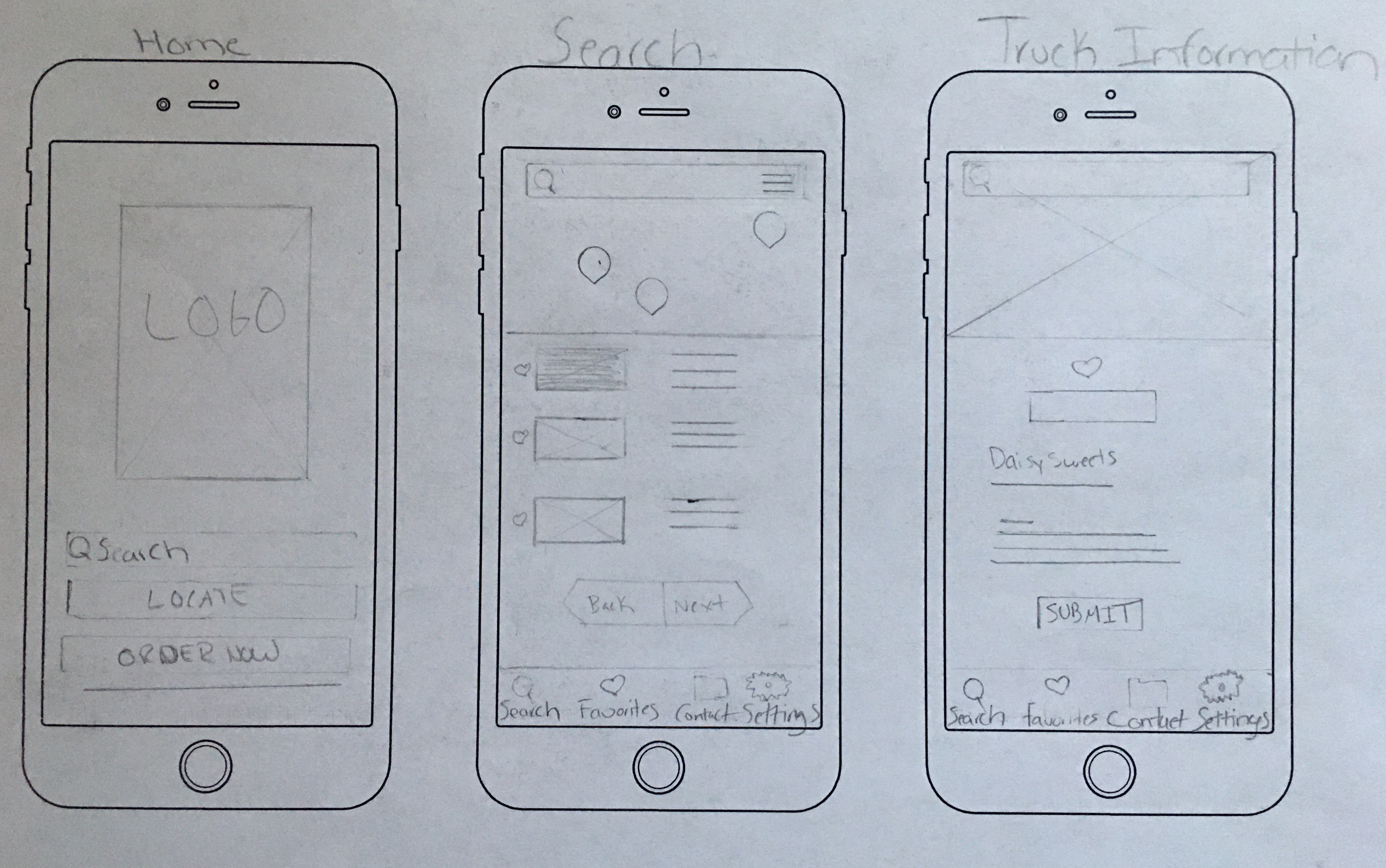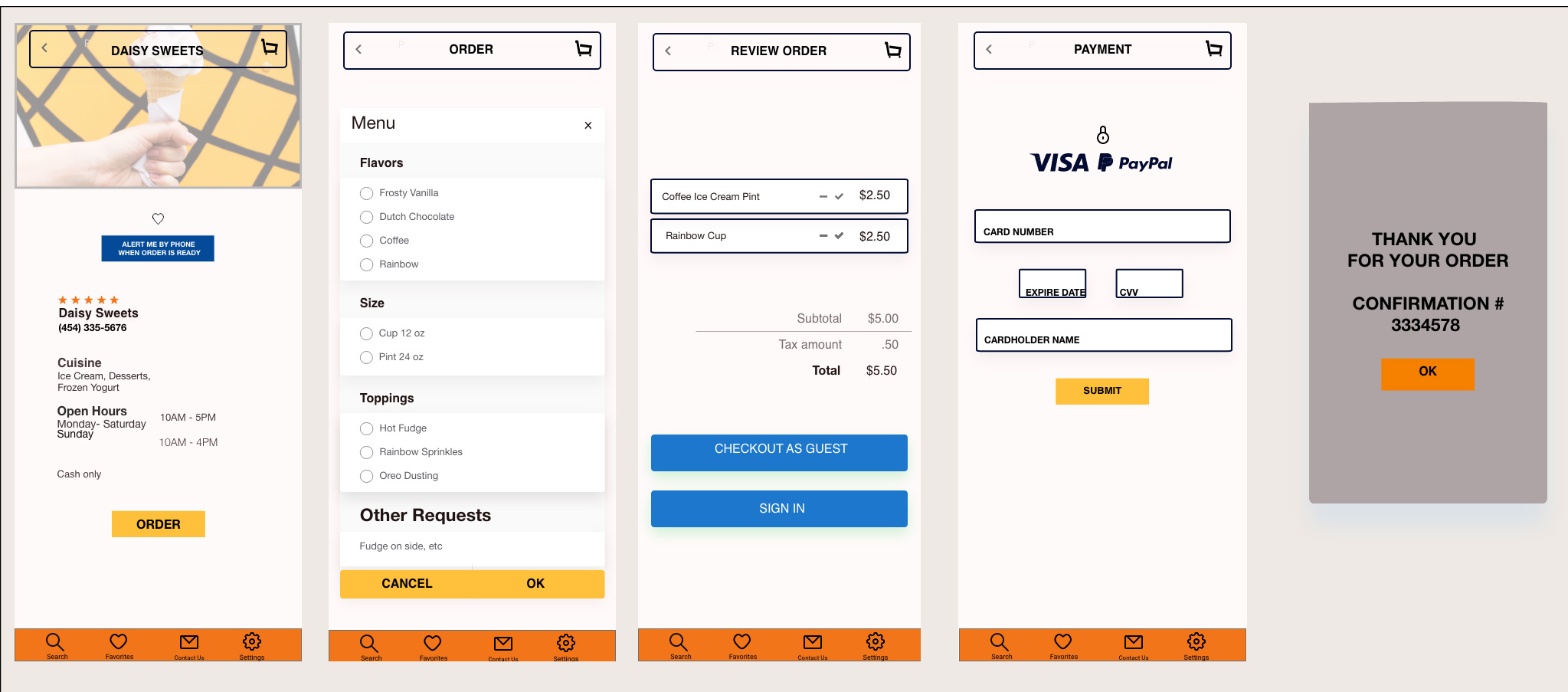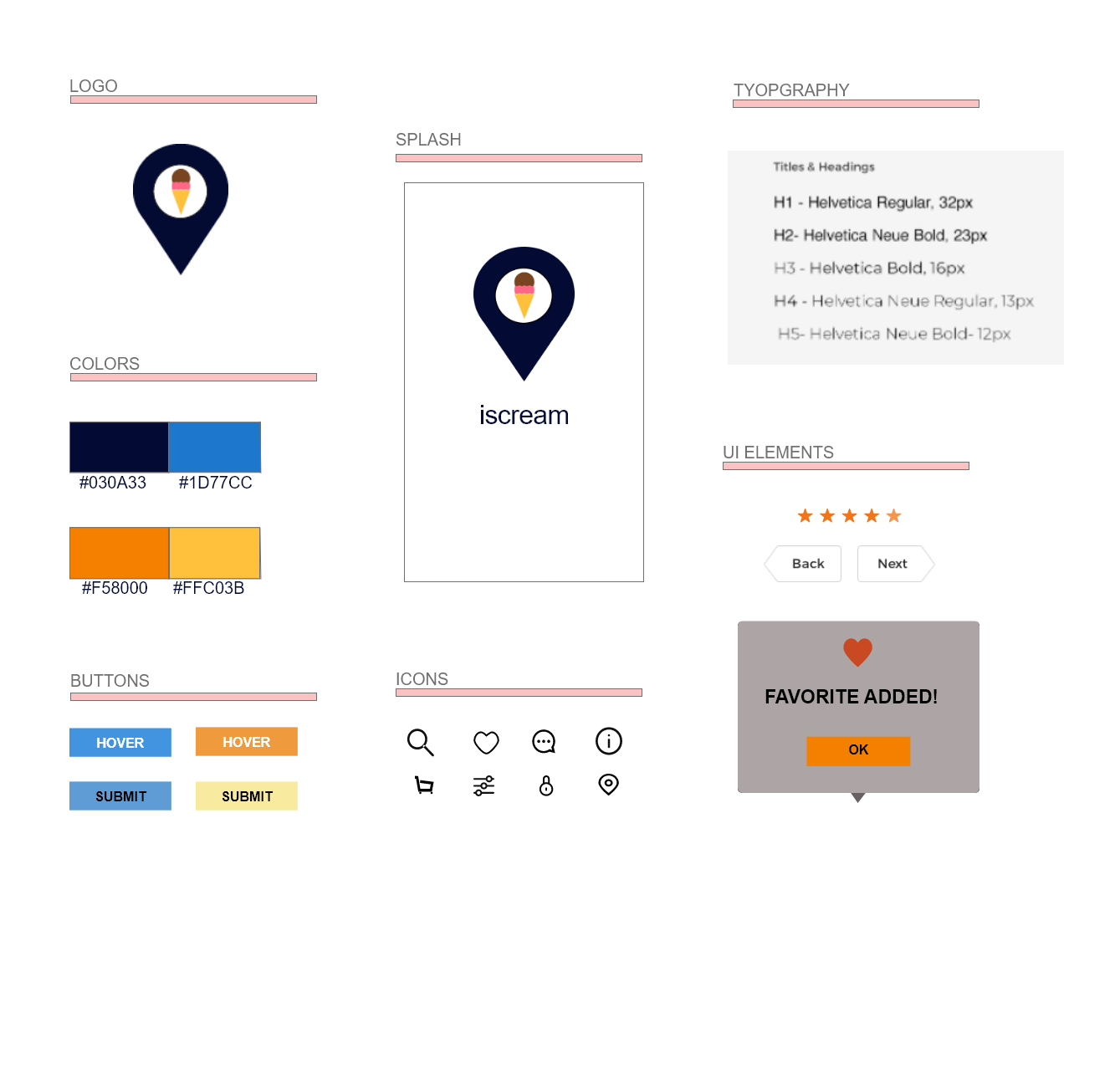 Prototype/Validate
In this step, I created the prototype in Adobe XD, then tested it on potential users.
After testing my prototype, searching for the menu/pay order menu was confusing, so I created a separate menu button that opens to another screen to place your order. I replaced the "View Menu" text with the words "Order," so it indicates that you can easily order (which lets the user view the menu as well). These words made it more apparent for users to select their items and order.
Also, a notification button is at the very top of the screen. It indicates an essential item- sending the buyer a text or reminder choice (user can choose how to be notified on an overlay screen) of when your order is ready.