Pateel Bedoyan
UX & Product Designer
Vcan Cleaning Inc.
Website design Revamp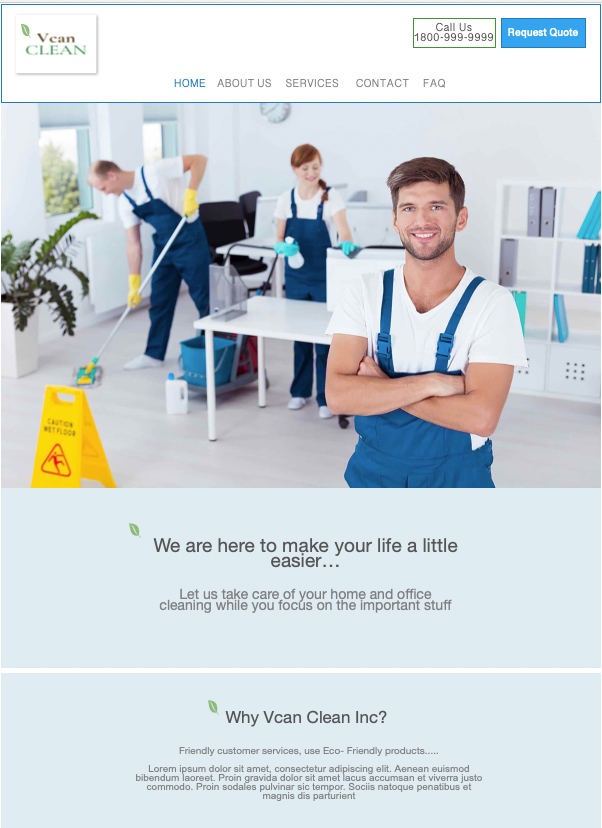 Tools
Axure RP, Balsamiq, Adobe Photoshop, Microsoft PowerPoint
Project Background
This is a conceptual project completed as part of Sheridan College UX/UI Design course, where I am tasked to design and develop a website for a startup cleaning company – VcanClean Inc.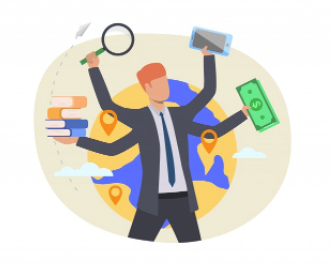 Problem Definition
Busy individuals require a reliable service to manage the cleaning of their homes. Users resort to friends and family for referral as they are concerned about quality of service, safety and the environment.
Value Proposition
Offer a turn-key and worry free cleaning service experience to make your life a little easier, so you can focus on the important stuff!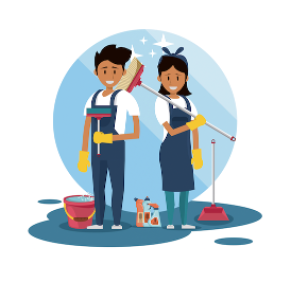 Solution
Vcan Clean Inc. website provides users a simple and intuitive navigation experience to make choosing a cleaning service easy. The user can learn about the company, services, product used and reviews, sign up for a quote or contact customer service directly.
This is an opportunity for the sales team to connect with the user and potentially acquire them as a customer.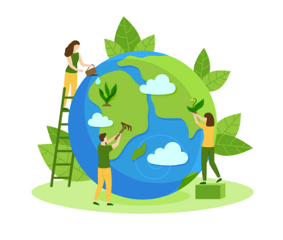 Research
I conducted survey and interviews with users who are professional singles ages 30 - 40 years old with demanding careers that occupy their time and can afford to pay for home cleaning.
Results:
Users prefer to pay for a quality cleaning service due to busy schedules

Prefer professionally trained personnel in selecting a cleaning service.

Using environmentally safe products is important.

Safety and security of their home comes first

Access to friendly and prompt customer service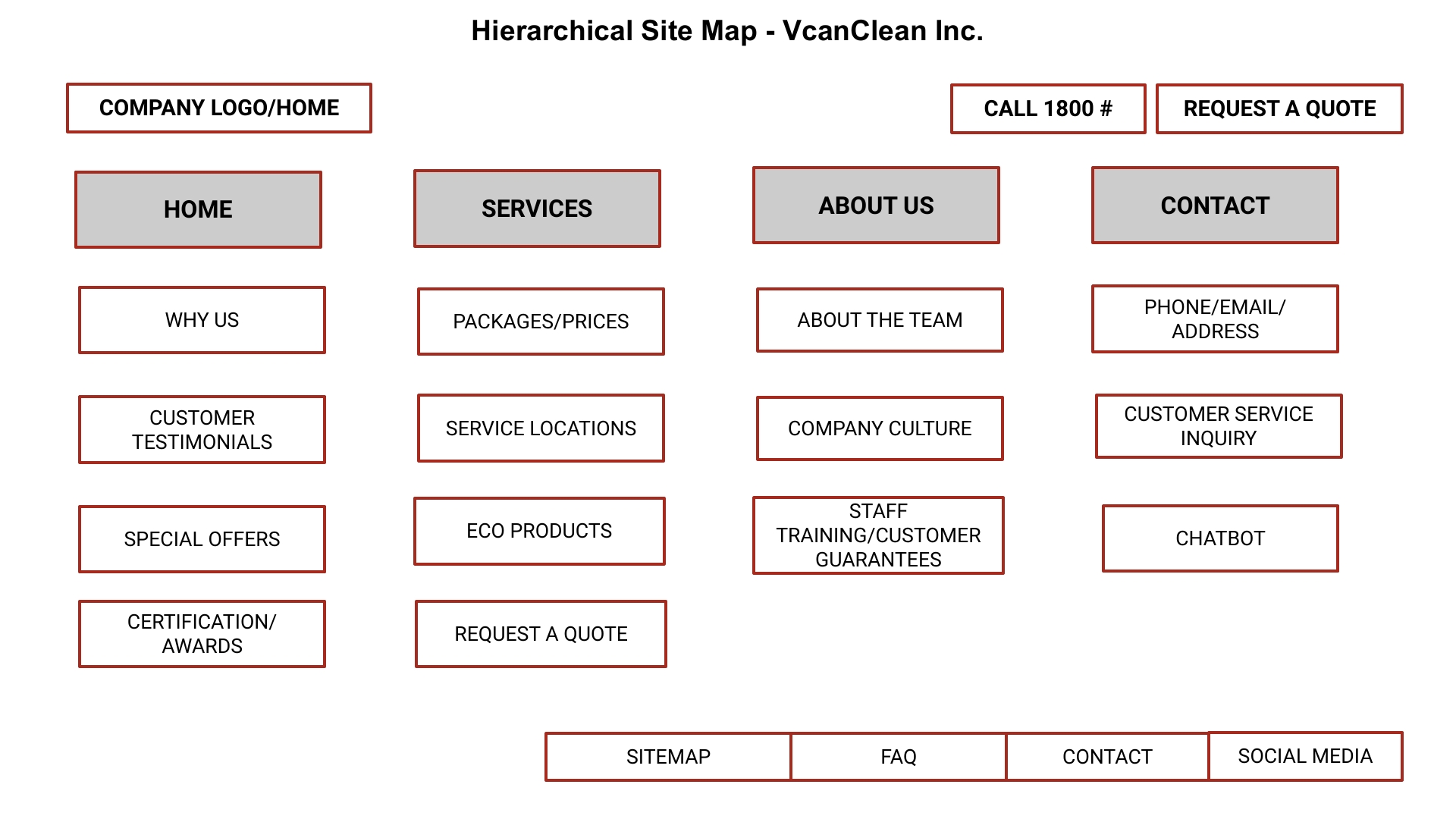 Site Map
Creating site architecture serves as a starting point by performing card sorting exercise to lay out the most ideal navigation for the user when landing on website. The goal is help to connect the user with the information they are seeking with a call to action to connect with a sales representative or requesting to obtain a quote.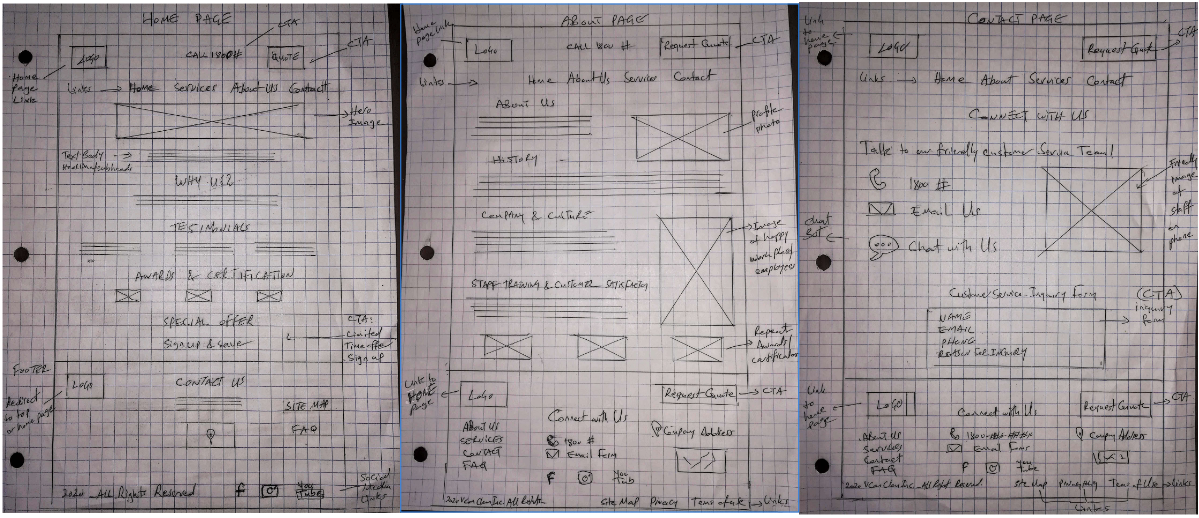 Sketches
I created the website design by sketching out my ideas to allow me to visual and quickly iterate before translating to a working wireframe.
Wireframes
I created wireframes to layout the foundation of the website design based on my research and findings. I enjoy this stage of the UX process as I can start to see the project coming to life and still be able to make quick iterations before moving on to the hi-fidelity prototype and design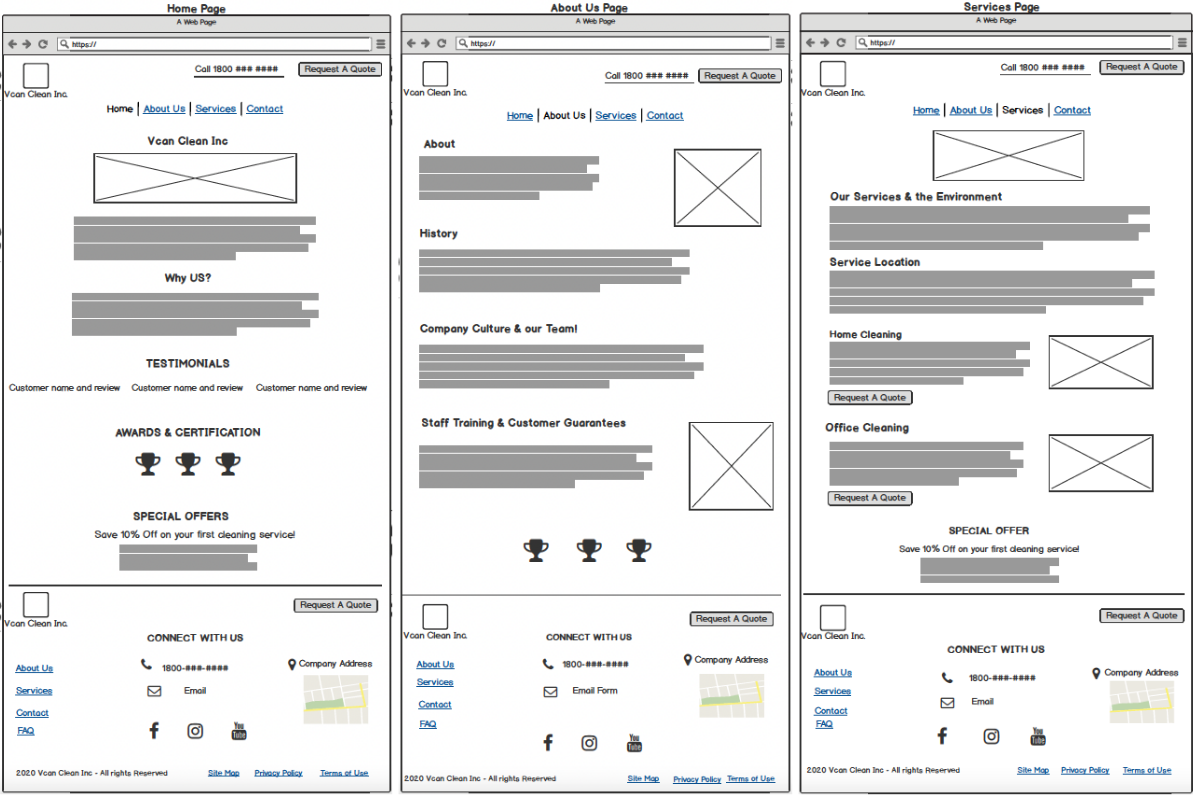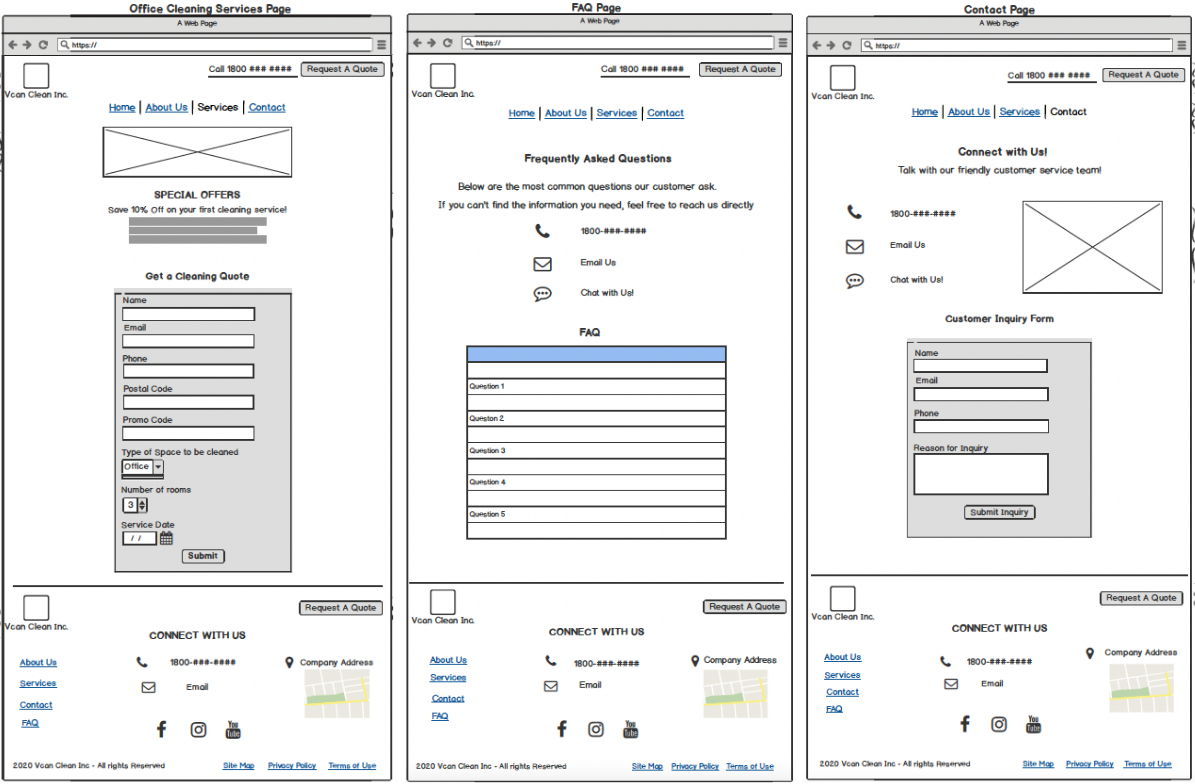 Prototype
The direction of the websites is to have a simple, intuitive and clean design, by keeping the content consistent and visible throughout all pages.
Project Reflection
This was one of my earlier projects in the UX/UI discipline, and I learned the fundamentals behind user and competitive research, website audit, site architecture and then applying my findings into usable wireframes and prototype.
I also learned about visual design concepts and they can be used enhance the esthetic of the experience while aligning it with the overall website theme.