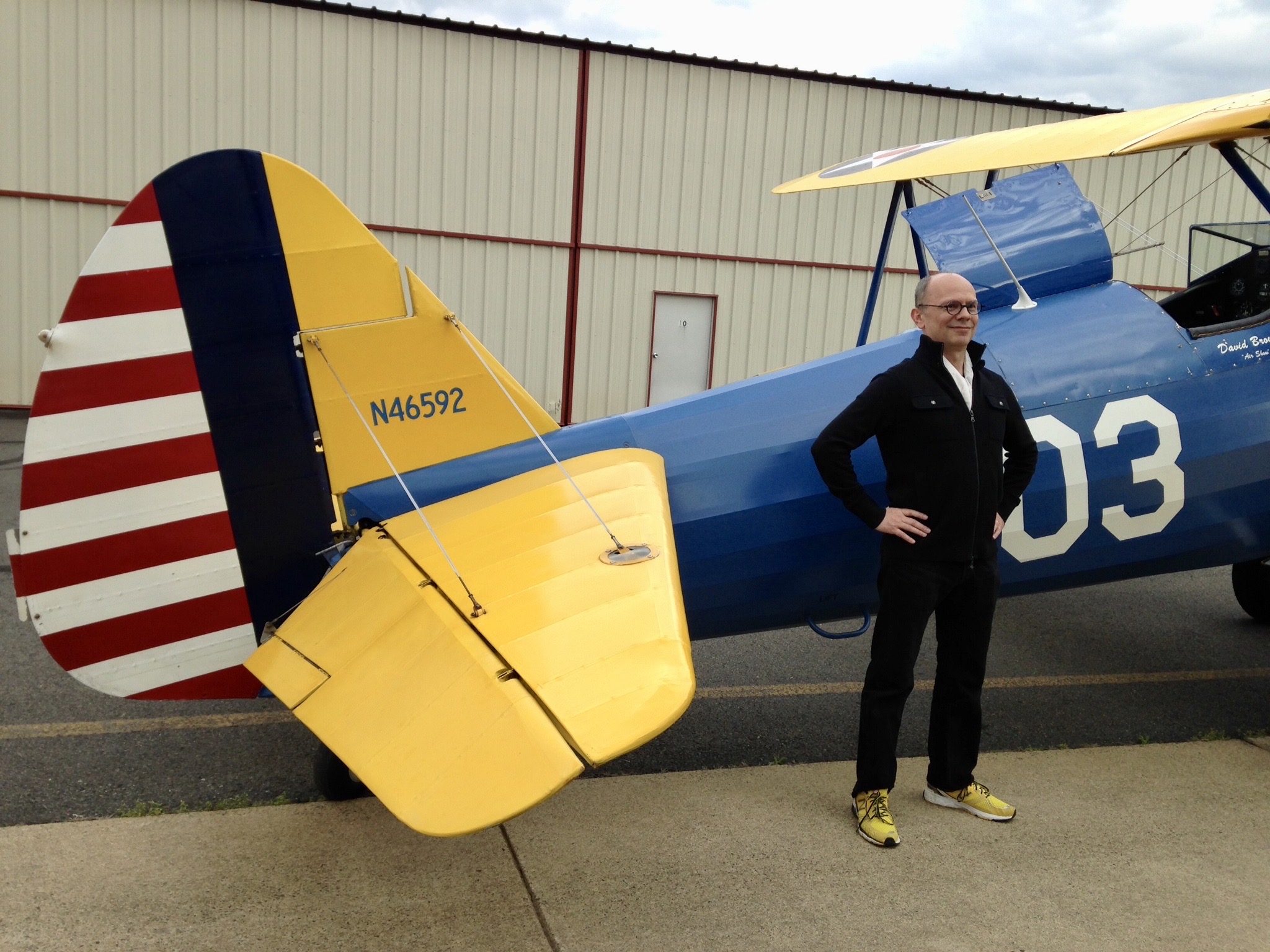 What I do

I have over 15 years of experience distilling complex challenges and translating them into clear, effective services and products that deliver business value. Whether it's award-winning products for Harvard and MIT tech startups (Sonation, Smith Renaud), interactive presentations for Nobel Prize-winning scientists (Rockefeller University), research-driven improvements on college textbook apps (Pearson), or scalable content-syndication services for major publishers (Workman), I know how to build and lead effective and diverse teams of engineers, designers, writers, and marketers to create the great experiences that get the job done.
Where I stand

I am a UX and product design lead who makes it easier and more engaging for people to do what they are passionate about. I have helped companies and organizations increase retention and engagement, garner higher ratings, and boost word-of-mouth growth. I currently work on machine learning search tools at Amazon Web Services (AWS) in San Francisco. Previously I was at Pearson in Boston, developing new products for life-long learning and digital textbook features and improvements that increased engagement.
At Sonation I led a team that created a new app for musicians that made singing and playing music more fun and engaging. The app, Cadenza, grew monthly active users over 800% in the first year and was selected by Apple as a "best new app" in the US and twenty other countries. Seeing the enthusiastic reception for the app, and how much happiness it brought to musicians of all ages remains one of the most gratifying achievements in my career.
At Yale and Rockefeller universities collaborated with Nobel prize-winning scientists, writers, and visual designers to translate complex biomedical research into engaging stories for the general public and producing video, interactive features, and lecture materials for a range of scientific events, presentations and audiences. That was a really fun job that also doubled as the science education I never got.
Early in my career I founded an MIT AI Lab spin-off Smith Renaud, where I served in New York City as CEO, creating SaaS products for syndicating content and advanced web solutions for some of the world's pre-eminent cultural institutions, publishers, advertising agencies, and media companies, like Sony Classical, J Walter Thompson, Yo-Yo Ma, the American Museum of Natural History, Asia Society, and Workman Publishing. We were a great team on the cutting edge of Internet-based business models involving distributed, branded content , web-based publishing services, and even crowd-sourced web content directories.
Abilities
Works closely and effectively with stakeholders, designers, writers, engineers, and researchers

Leads products and features through concept, design, prototyping, refinement, development and deployment

Strong aesthetic sense of balance, clarity, and rhythm in visual design and time-based experiences

Strong verbal, written and visual presentation skills, including the ability to articulate rationales and advocate for great solutions

Visualizes, designs, and conceptualizes user experiences, including information hierarchy, process/user flows, concept sketches, annotated wireframes, interactive prototypes, high fidelity visual mockups, and optimized asset production

Knowledge of user-centered design methods, design thinking, and iterative product improvement

Strong communication skills and experience working in distributed, remote-first environments

Experience with SaaS/service development processes and high-cadence product development

Fosters positive and inclusive collaboration by hiring and managing bright, dedicated people who work well in cross-discipline environments

Comfortable with ambiguity, change, and the need for flexibility in a fast-paced environment

Designs interactions that are delightful, simple, elegant, and easy-to-use

Rapidly produces multiple concepts and prototypes; knowing when to make low-fi sketches and prototypes, and when to pay pixel-perfect attention to detail

Ability to adhere to and maintain design systems, including designing new, well crafted components that work well

Communicates and collaborates across teams in a remote working environment and clearly advocates for good, feasible solutions to stakeholders

Knowledge of Apple UI frameworks and their underlying technology, as well as all major design tools (see below)
Software
Sketch

Principle

Figma

InDesign/Zeplin/Abstract (Git for Sketch)

HTML/CSS/JS

Miro, Mural, Omnigraffle

Keynote, Powerpoint

Xcode

Apple Pro Applications: Final Cut Pro, Logic Pro

JIRA, Github

Adobe Photoshop, Illustrator

Affinity Photo/Designer

Unity

Reality Composer