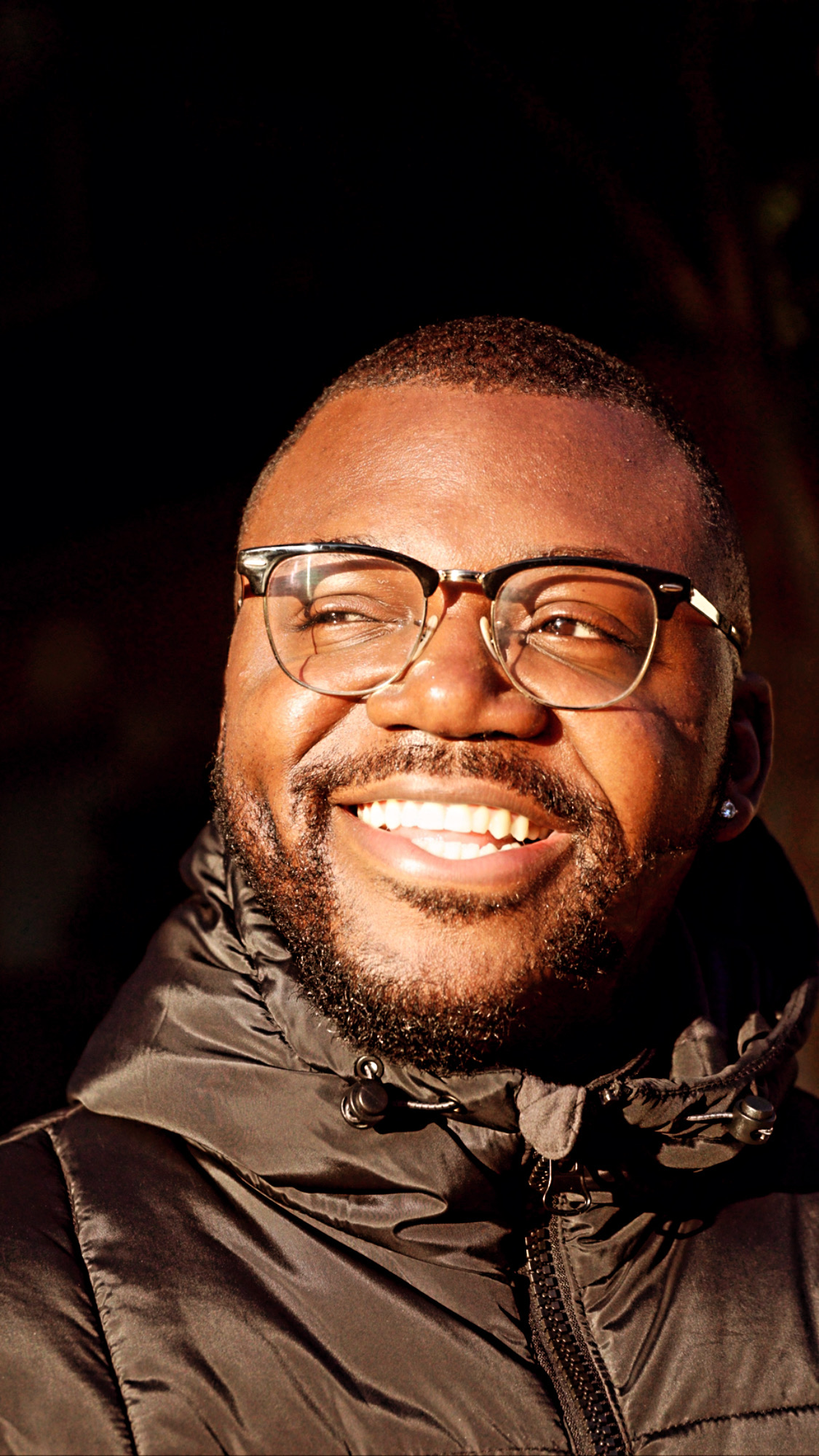 Pompidou Nsangou
Product Designer
REDHOUSE
Virtual
Education
Mixed Reality for Education

Redesigning a Web Experience
REDHOUSE Virtual Education is a minority led startup company, creating immersive, interactive and engaging Mixed Reality software applications for educational use.

Problem:
There was a major disconnect between what we did at REDHOUSE, and what people understood we did when browsing our site.
My goal:
Redesign the experience of the website. Reduce confusion. Add some life to the previous design.
Project Details:
Lead UX Designer

User Testing

Information Architecture
Strategy and Planning
Copywriting

UX/UI Design
Adobe XD
Timeframe - 2 Months

Identifying Pain Points
Quick usability tests, coupled with my own design expertise, gave me the insight needed to pin point all the problems with the original website.
The site was dull, confusing, and with poor information architecture. Needed stronger images, and a bolder color contrast. Some pages had very little content. There were inconsistent design choices throughout the site.

We provided a new and unique solution. Our site needed to reflect that.
My aim with the redesign:
The site should feel strong, bold, and modern.
Fonts should represent strength, stability, and forward thinking.
Understanding The Disconnect
Because we're dealing with a new space, we have to educate our audience on what we do and why they should come on board. The goal is to inform our audience as much as possible on the front page alone, before they feel the need to dive further into the site.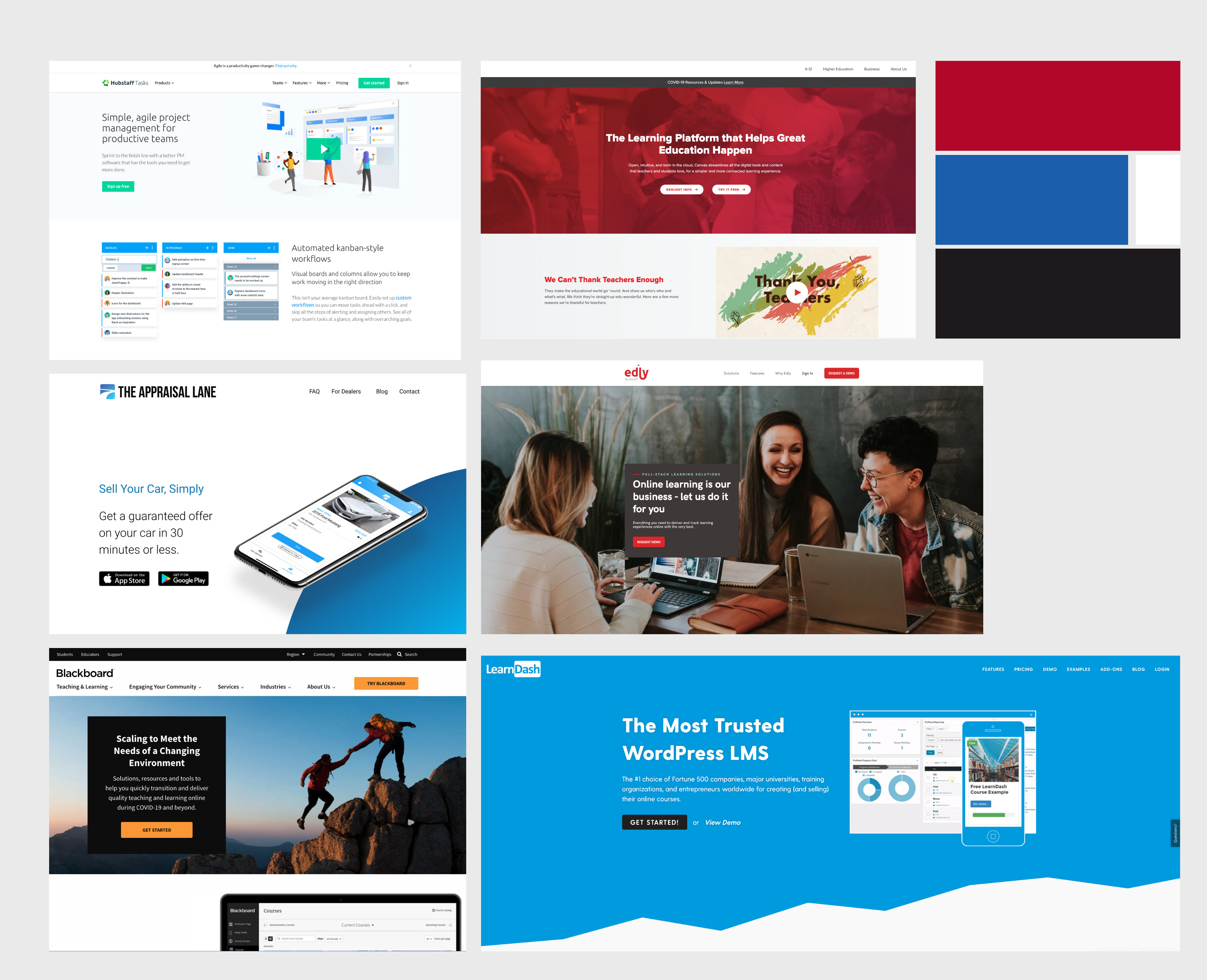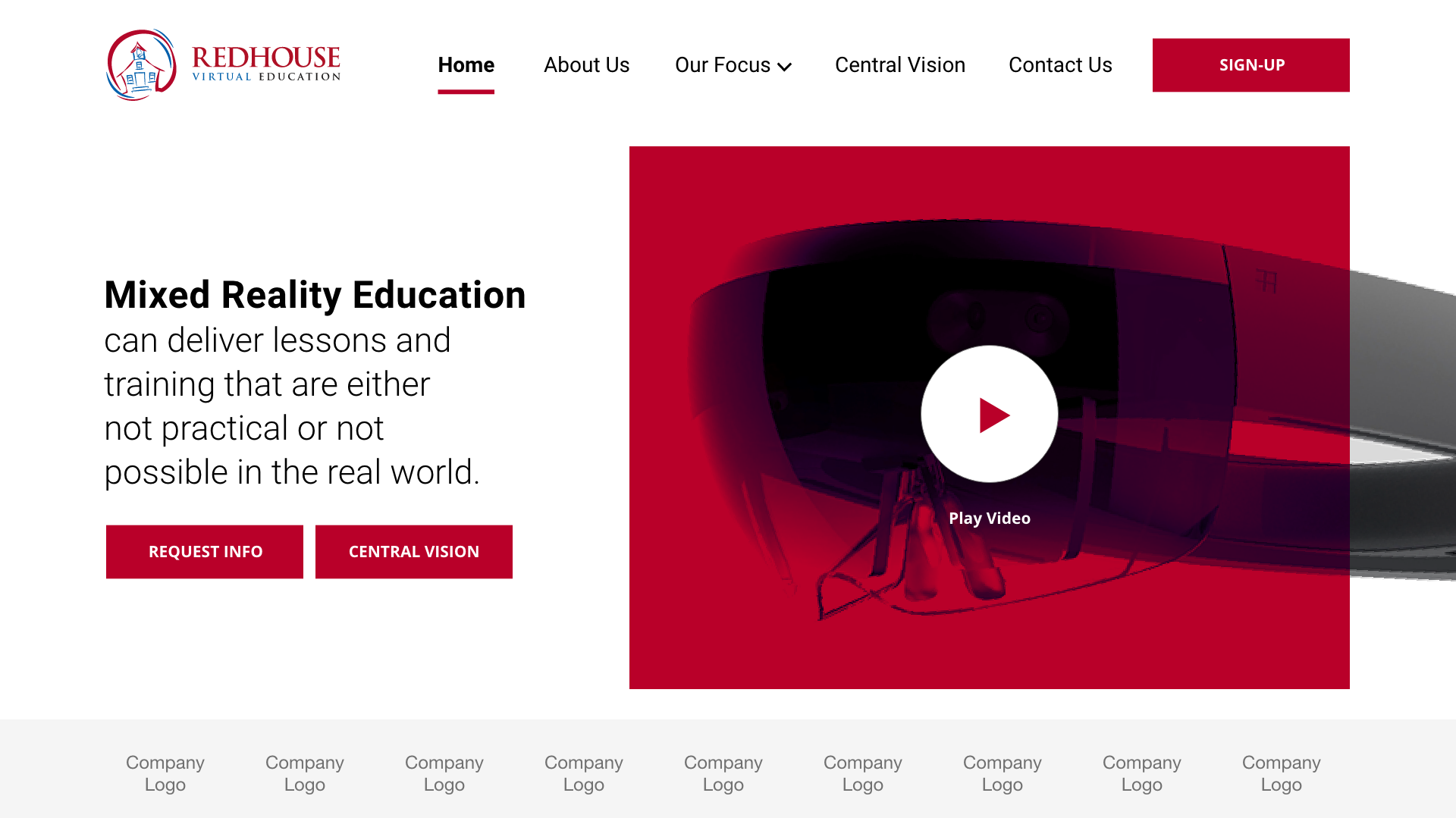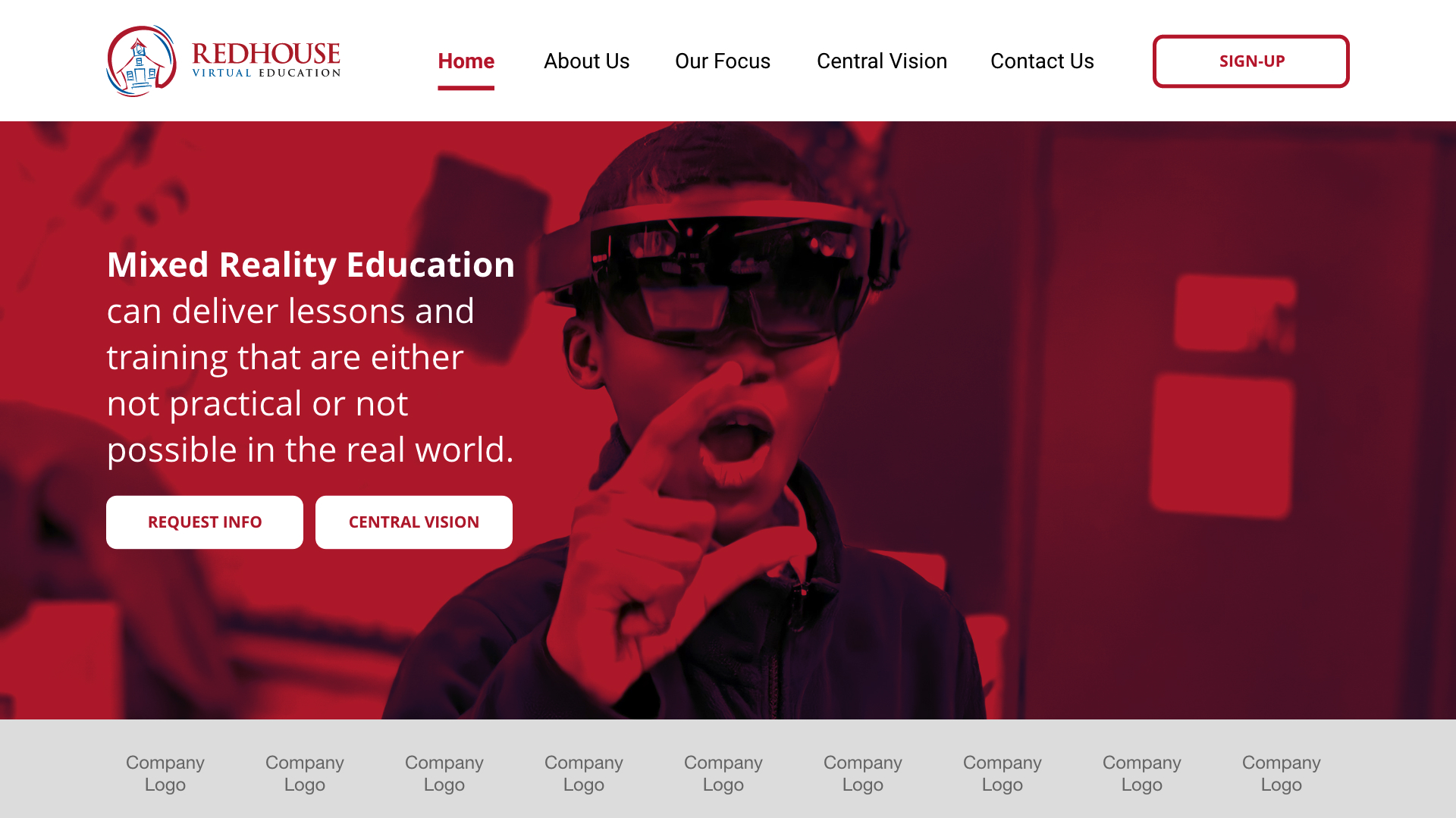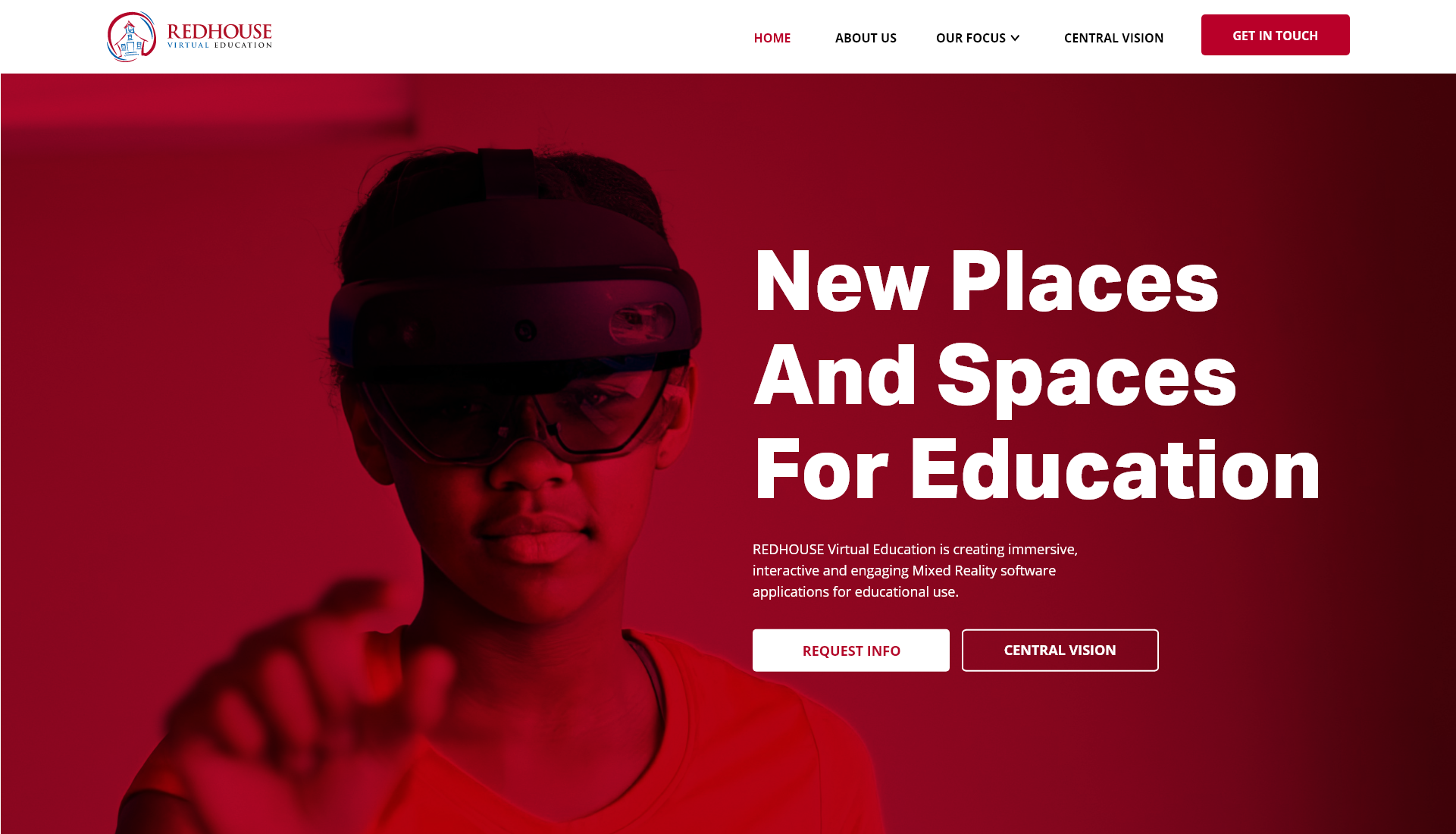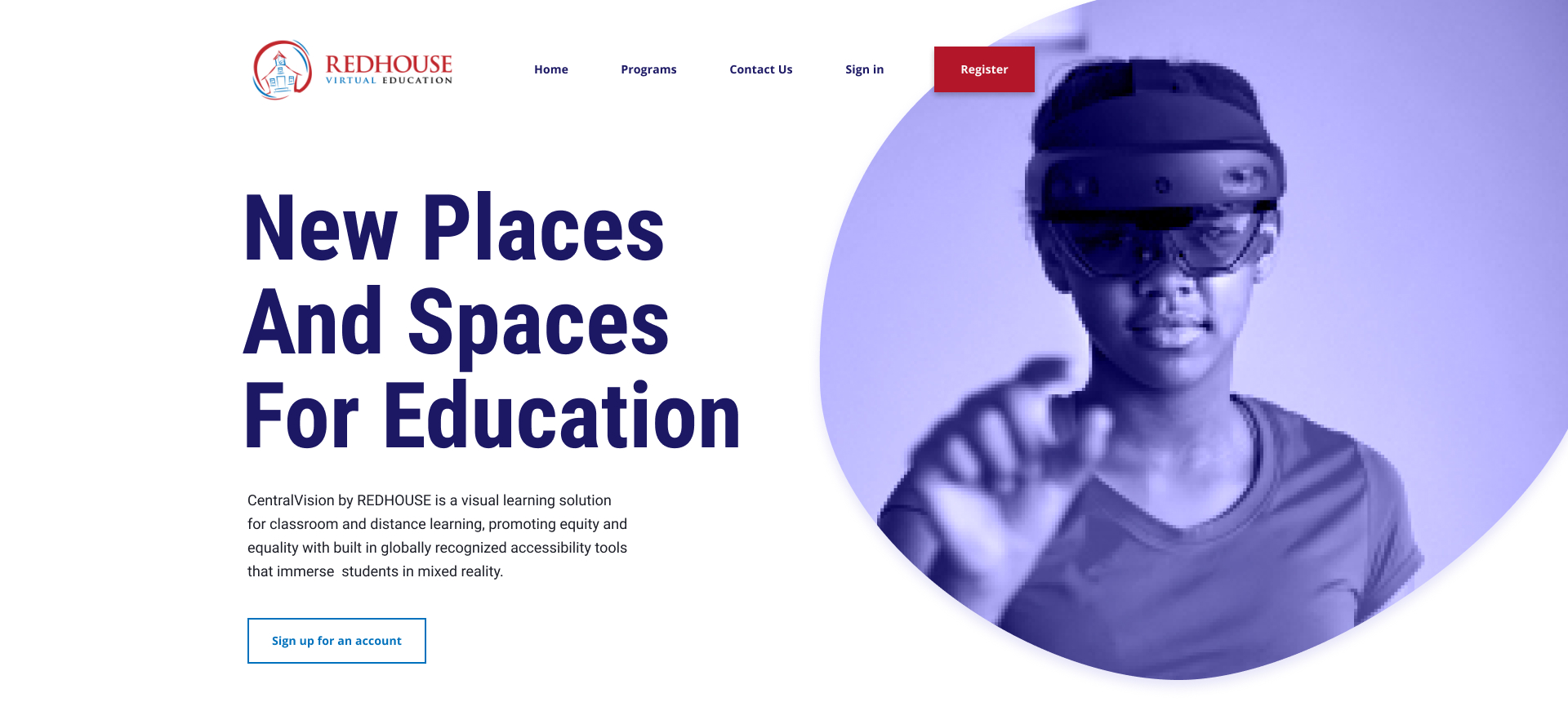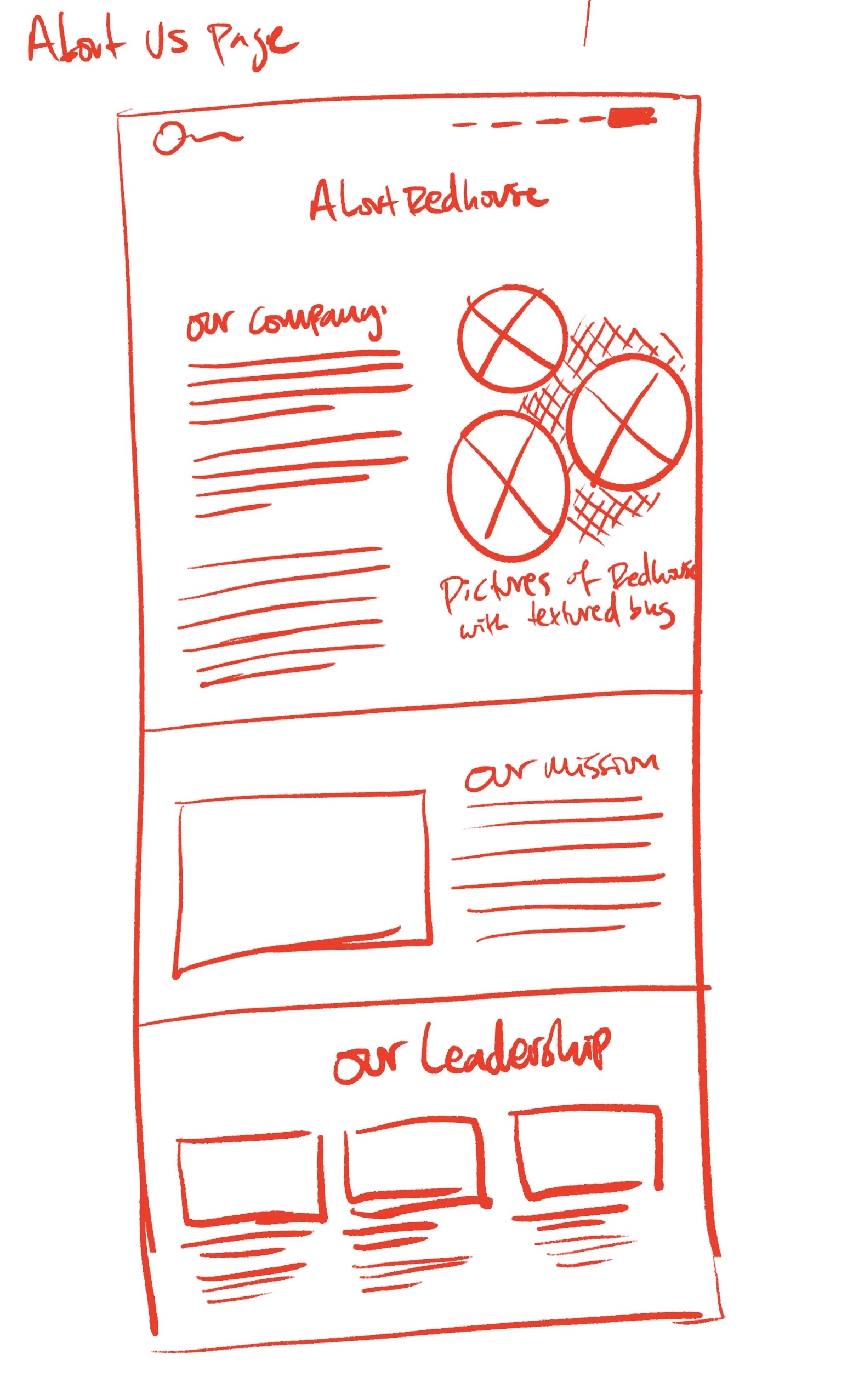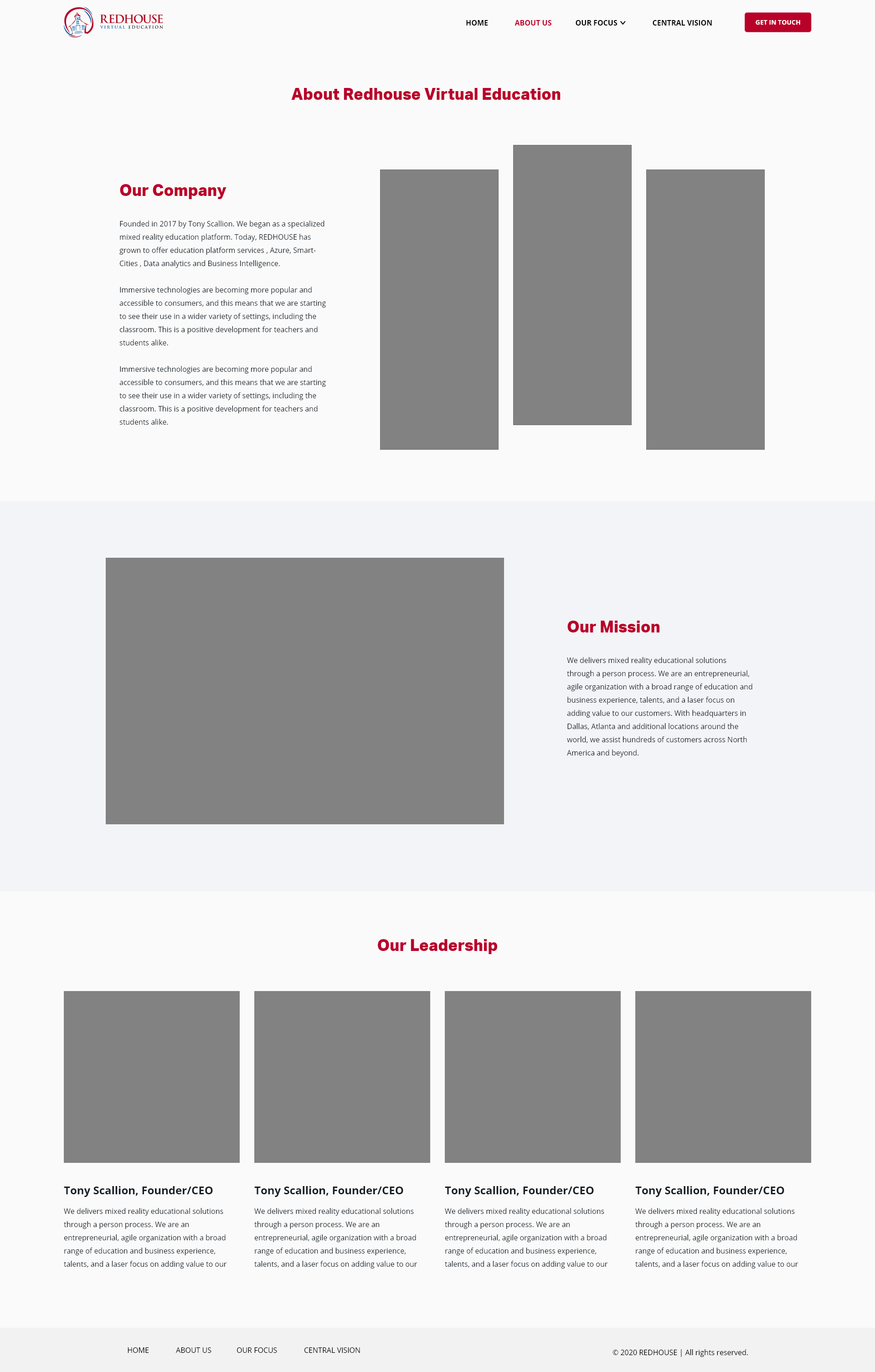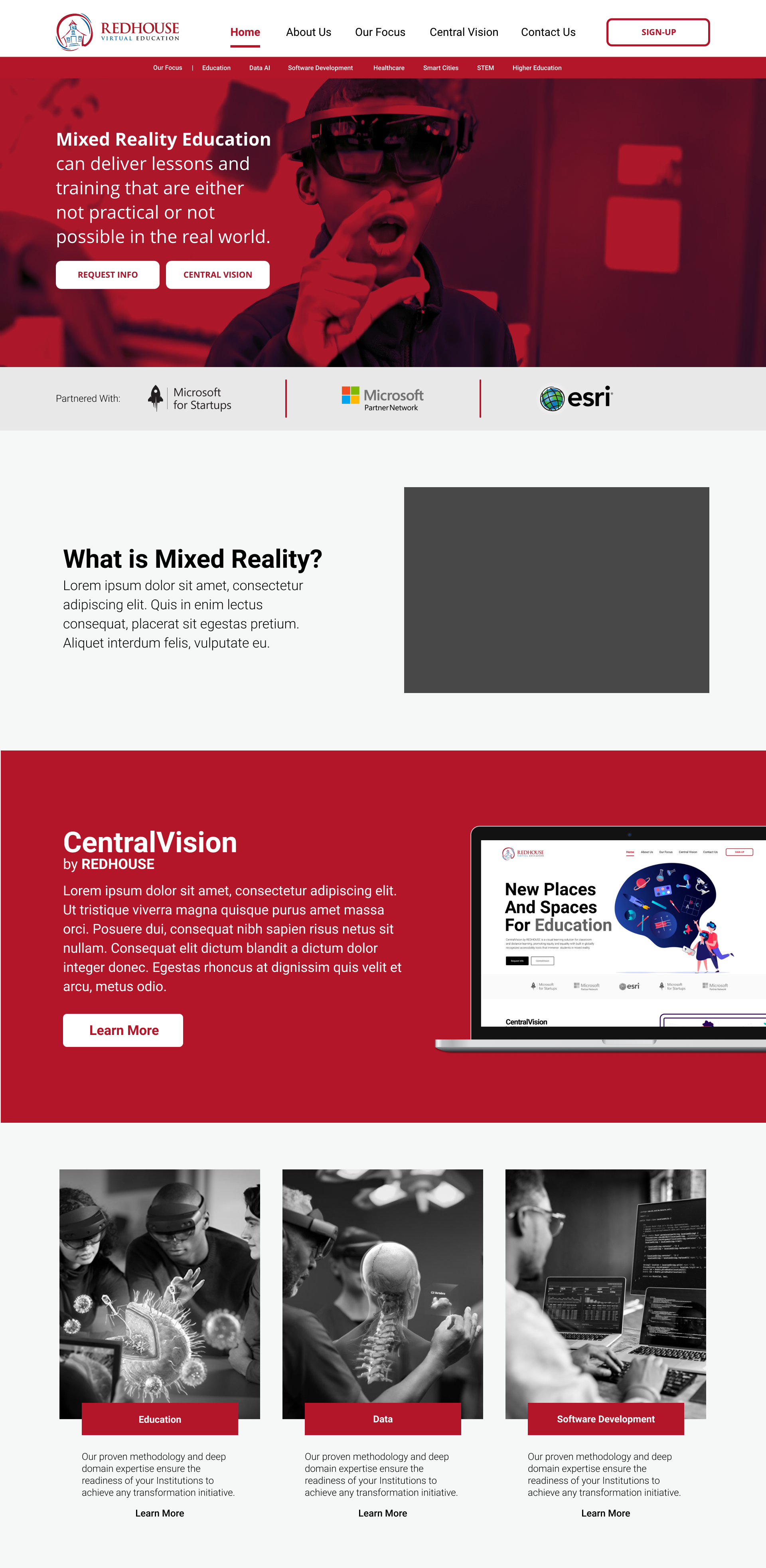 Homepage Design Iterations
I had a good idea of the flow I wanted to follow for the homepage, I just needed to figure out how to structure the elements in each section.
The Structure
Failed Design

I was trying to follow the feel of the original design. Separating sections with bold colors.
Red is our main brand color. Unfortunately, the excess of red caused this design to be unbalanced.

What Is Mixed Reality?

Many people don't know what Mixed Reality is.
It was important that the user understands this before continuing. Our entire product and service offering banks on having this knowledge.

CentralVision by REDHOUSE

This was our main product offering.
I wanted users to get a glimpse of what it was so they could hopefully click to learn more, before scrolling further.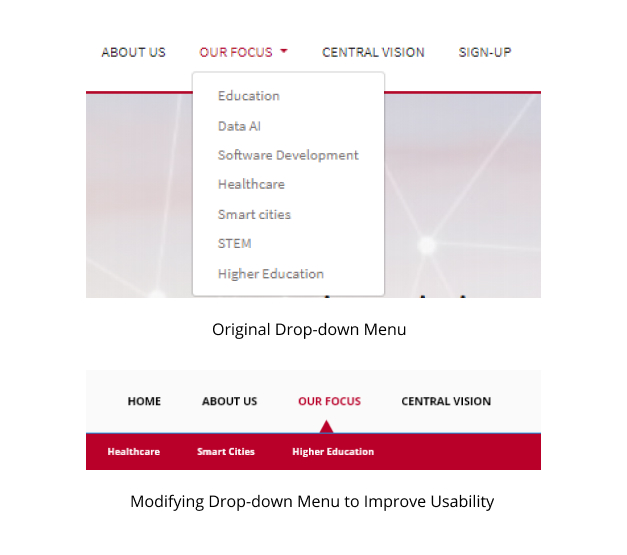 The Classic Drop-Down Menu
Since we were only showing a few pages, I didn't see a need to have a full drop down menu.
I opted for a drop-down static menu that would come down when the "OUR FOCUS" menu option was selected.
This secondary menu would be static, allowing the user to navigate through all the pages, and would go away once the user left the Our Focus section.
UI Design
I experimented with design options in Figma. Designed the final screens in Adobe XD.
Visual style.
Followed current web design standards.

Thinking about accessibility, color contrast, font size, etc.

Designed for web, with mobile in mind.

Thinking of responsiveness when sectioning off content, and picking fonts.

Proud of the sleek and modern feel of these pages.

I spaced out elements so content can breathe.
Because this is a software company, I wanted a sleek design to show through.

Achieving business and user goals:

There is clarity in what we provide and what users understand about our product offering.
Users can feel comfortable signing up for our platform, or furthering a conversation with us to learn more about the services we offer.