Preston Halstead
UX designer
Arvest GO
mobile banking app
Arvest Bank (Walmart owned) had an outdated sub-2 star app and needed a brand new solution

The goal was to target their growing "professional millennial" customer base while also providing an intuitive, user friendly experience for their entire customer base

Mobile is becoming an ever more dominant space for personal banking, and Arvest needed to build a competitive app to provide a great customer experience

I worked as the lead designer throughout the project, directing the user research initiative, primary design, and support design phases
Project Goals
1. The development of target customer personas to inform the design process as well as guide requirements- based decision making for current and future phases of the project.
2. Gathering and reporting of data and insights including the motivations, needs, and pain points of each target customer persona, along with specific recommendations regarding the requirements and design of the project.
3. Actionable insights and analysis of regional and national competitors including mobile app user statistics, customer feedback, feature sets, and app update frequency.
4. The design of an industry leading mobile application for iOS and Android with a high customer rating (4.5-5 stars) that could compete with the highest rated banking apps in the nation.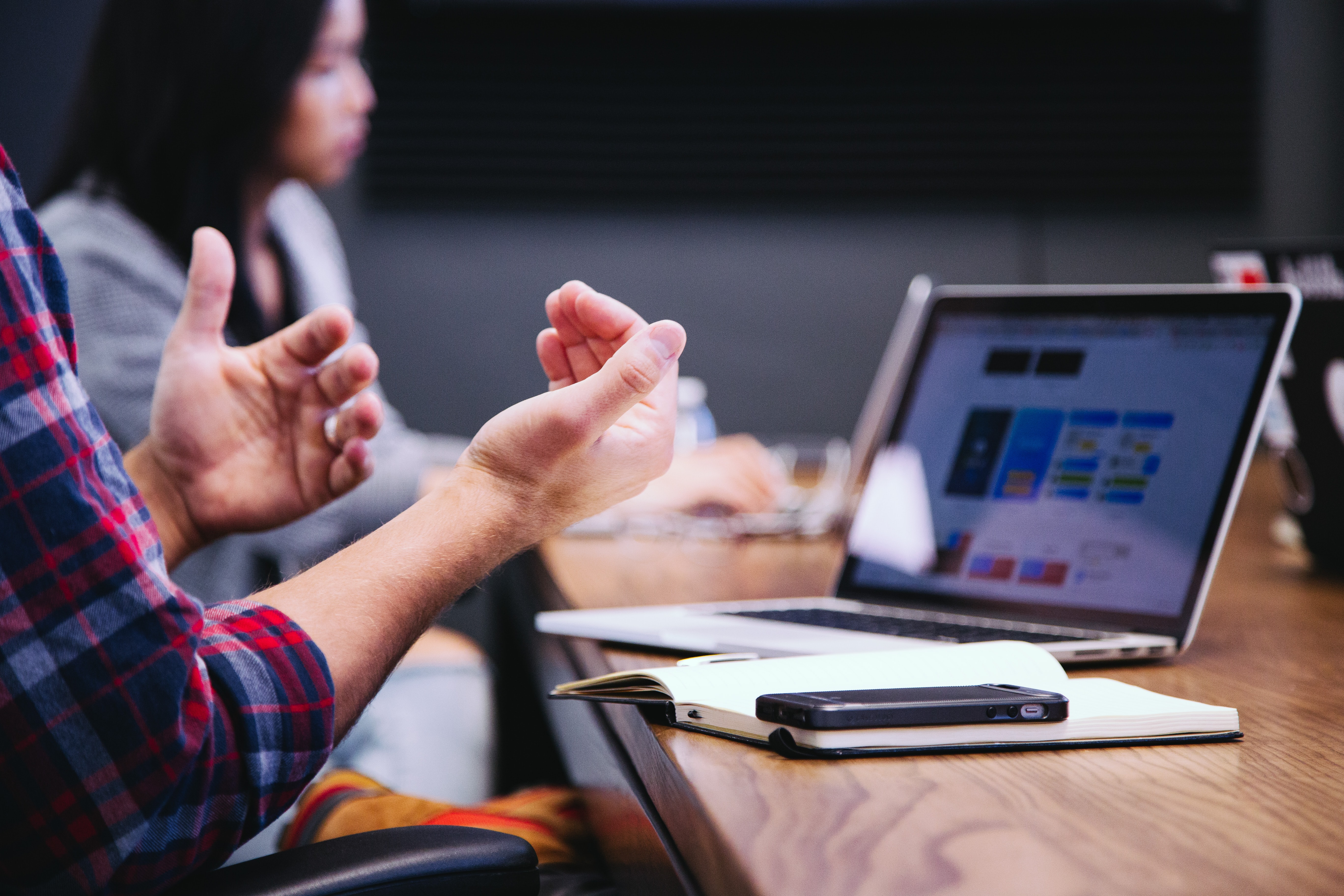 Interviews
At the discovery phase of the project, I conducted user interviews with mobile heavy consumer banking customers across 4 states in Arvest's primary markets.
Customer Regions:
Tulsa

Arkansas

Kansas City

Missouri
Surveys
A quantitative analysis of survey responses drove feature prioritization for the initial MVP release. Preference ratings were analyzed for mobile banking features including:
Account list customization (account favorites, categorization, sorting)

Native Mobile Widgets (account balances & quick action links)

Personal Financial Management (budgeting and purchase category tagging, etc)

Card settings (travel mode, pause card)

P2P payments (Zelle integration)

Watch app

Voice integration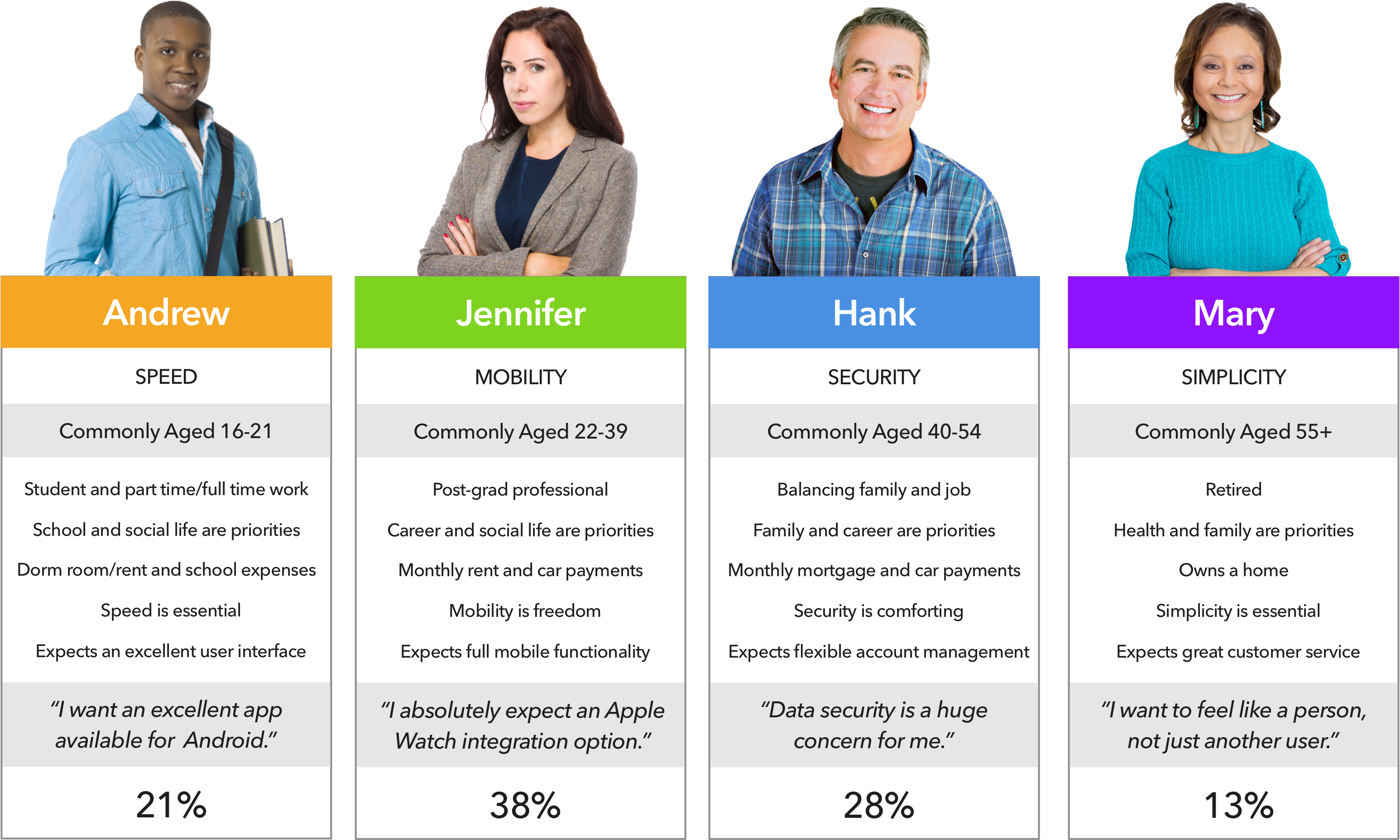 Personas
Customer attributes and patterns were tracked and categorized in relation to their mobile banking preferences and behavior. The associated image is a visual breakdown of the 4 primary personas resulted from the project.
These personas were extremely helpful as we built the future development roadmap for the product.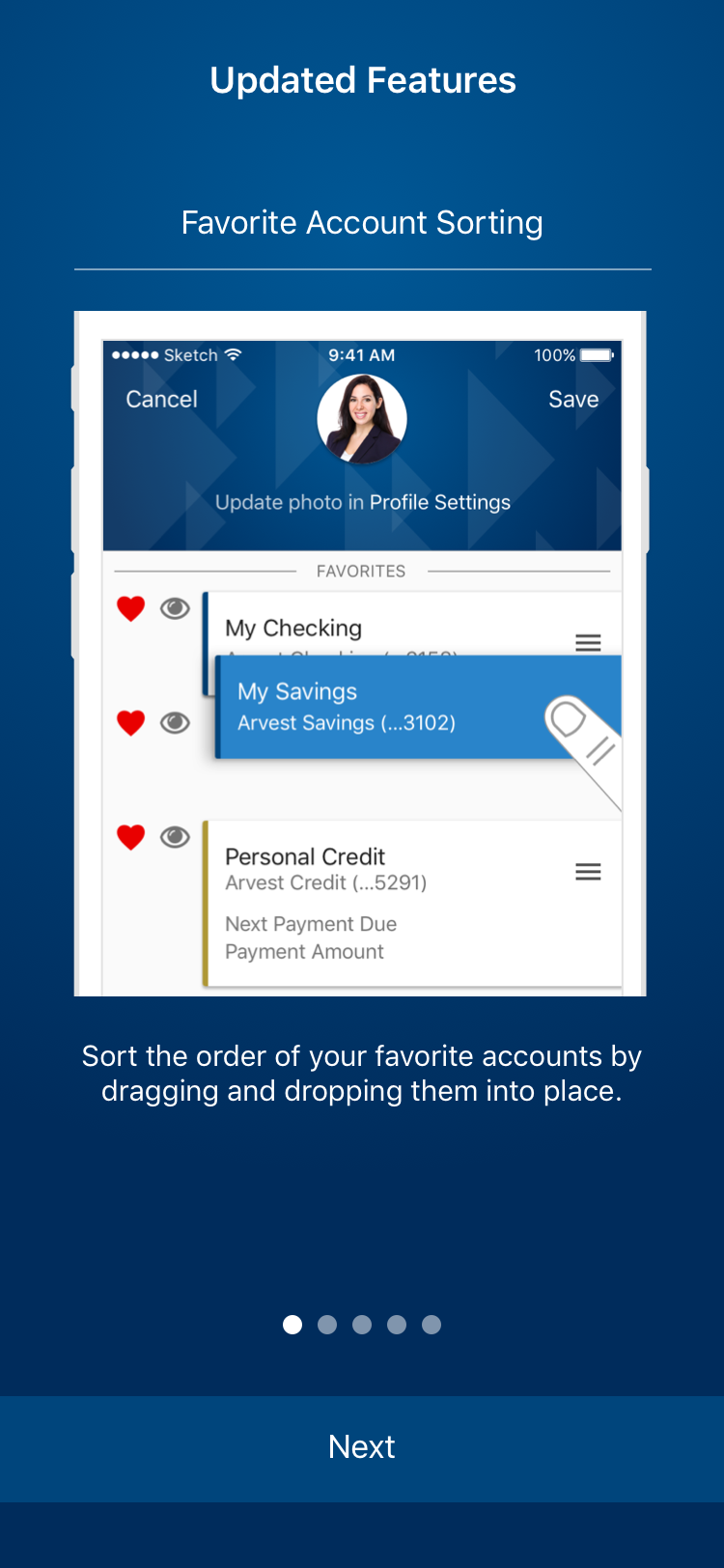 High Fidelity Design
The high fidelity design phase included an initial branding, naming, and style patterns initiative.
All primary flows for the app were designed in high fidelity, as well as secondary screens to define specific states. Using design sprint methodology, each high fidelity flow was completed and then validated as the team moved across the prioritization map. Once each flow was validated, the development team began implementation, pulling styles, measurements and code directly from software used by the design team during hand off.
Result: 5 star app on iOS and Android
"An Outstanding Mobile Banking Experience"
J.D. Power Mobile App Certification
"The new app is amazing. It's fluid and well designed, it's actually one of the best financial apps I have used to date."
iOS App store review (public)
"Thanks Arvest, whoever developed your application deserves a raise."
iOS App store review (public)