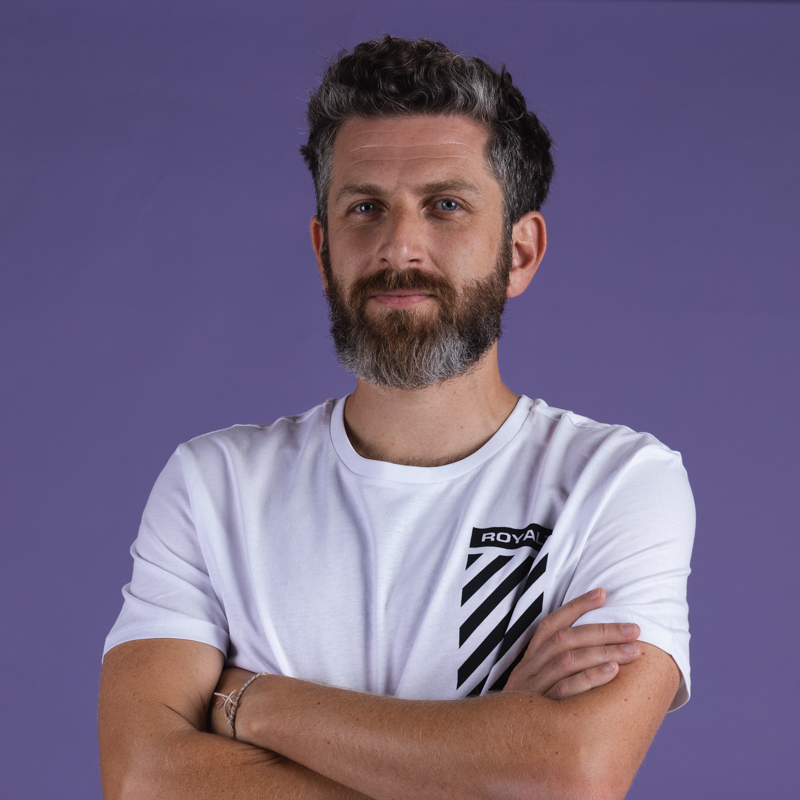 Miki Chernyak
UX Designer
iHeart
Home-based Cardiac Rehabilitation
Heart Disease
is the #1 worldwide leading cause of death.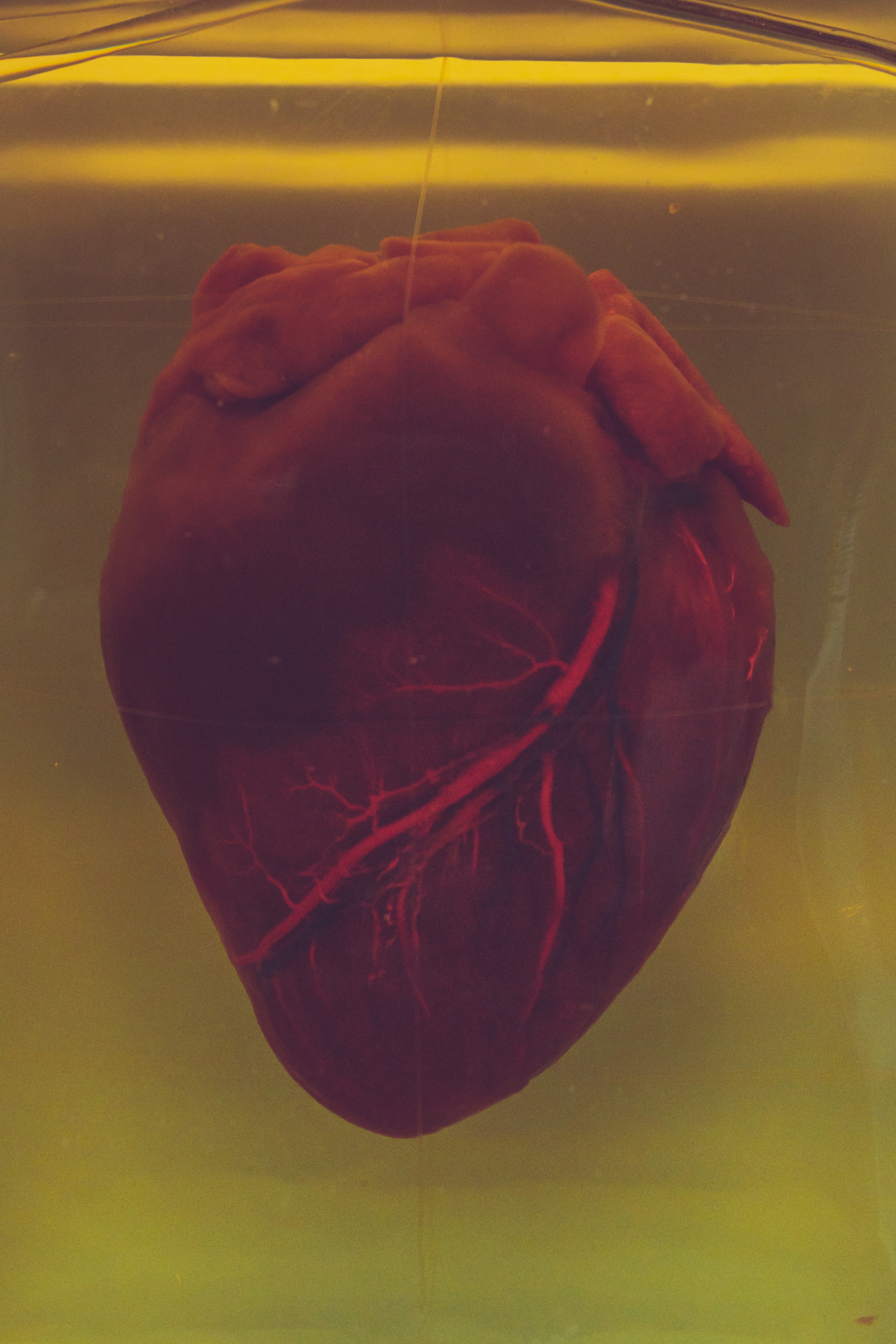 Background
In 2021 - 32.4 Million people are about to suffer from a cardiac event ("Heart attack").
Of the survivors - 5%, which makes 170K, will suffer from a Fatal Recurrent Event (Fatal = ☠️ Death!).
But there is hope - If they were to participate in a Cardiac Rehabilitation Program - they would enjoy a 30% reduction in their fatal occurrences.
This means - 50K more people would get to survive in 2021!
But alas, only 24% of the original cardiac event patients actively participate in the prescribed rehabilitation programs.
32.4M (annual)
People suffer from
a
 cardiac event
5% (170K)
Of survivors
suffer a
 fatal recurrent event
30% (50K)
Reduction in recurrent events if participating in a Rehab. program
Only 24%
Actively participate in prescribed Rehab. Programs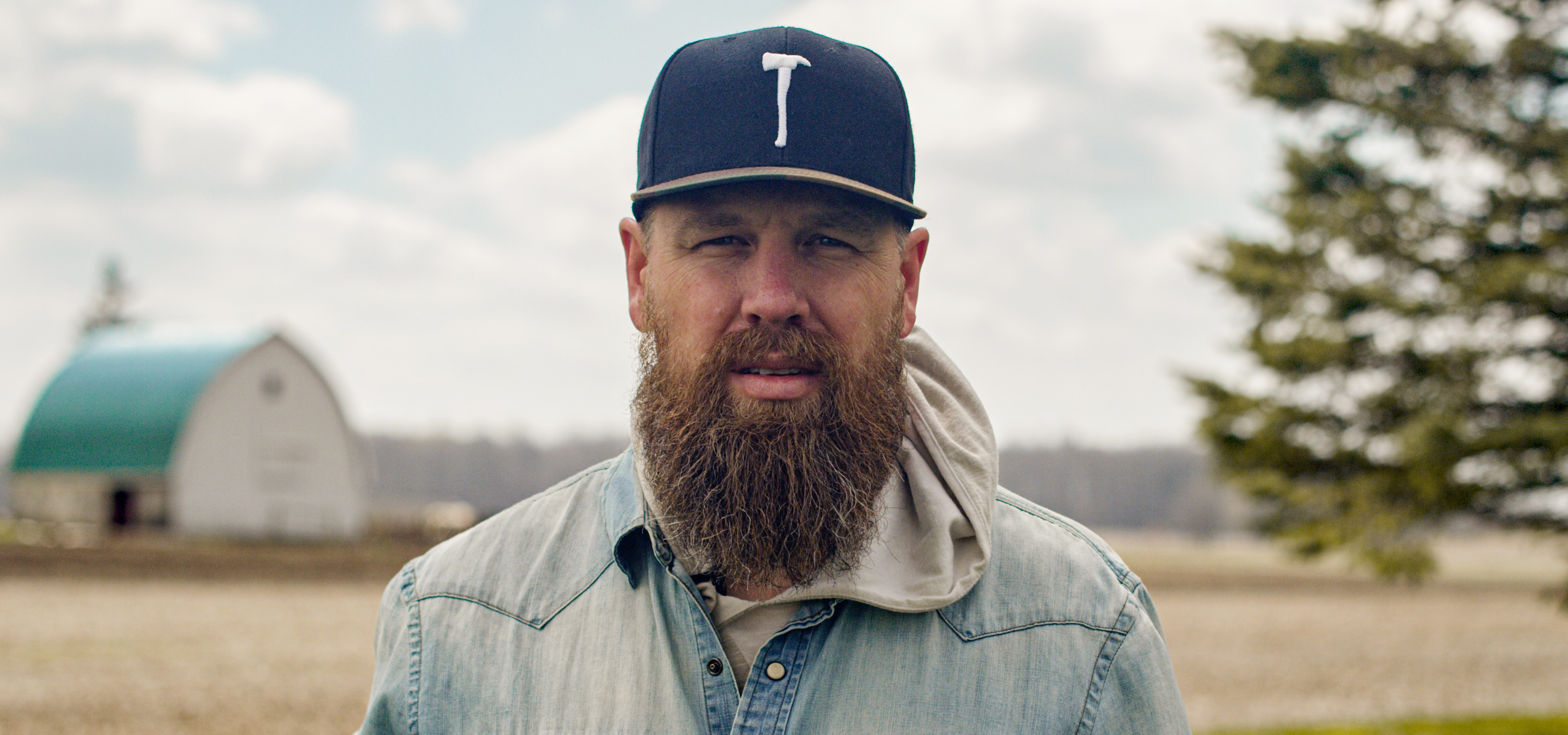 The Gap:
Why do only 24% act
towards gaining a 30% chance of saving their lives?!
Program Cost.

Work/Home Responsibilities.

Conflicting Hours.

Scarcity of programs in rural areas.




Distance from home (general).

Transportation problems.

The Need
A Cost-effective, smart & flexible Home-based rehabilitation solution that would keep patients motivated but also extremely safe and trusting to help them succeed to adhere to the program.


The Solution:
i
Heart, Home-based Cardiac rehabilitation watch app
An Apple Watch app to facilitate home-based cardiac rehabilitation, built around using its FDA approved ECG capabilities.
The app would including the 2 cardinal parts warranted by American Cardiac Association guidelines:
Active sessions

- with HR range tracking and a personal progress plan.


Educational Sessions

-

on stress reduction and healthy living.
The Challenge:
How to keep the patients Safe & Motivated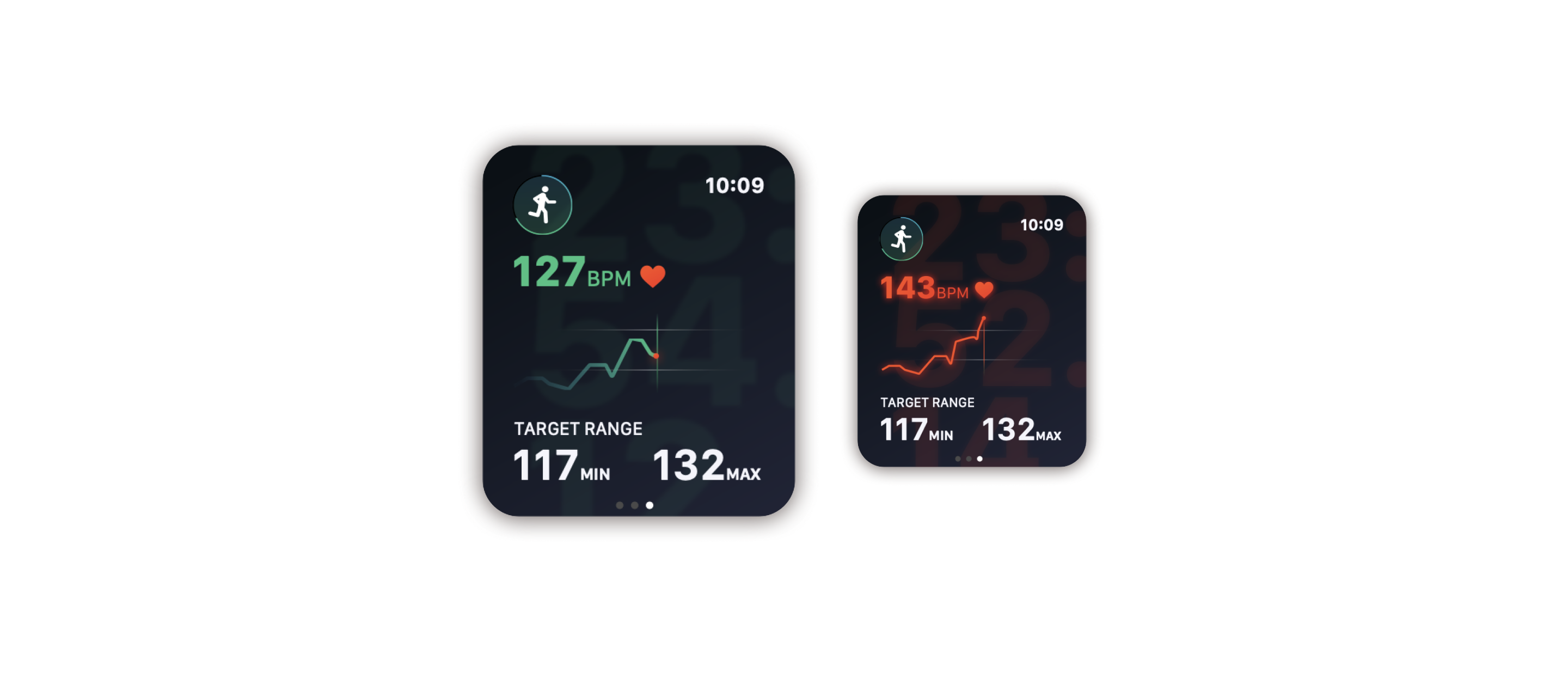 Safty:
First and foremost
Cardiac rehabilitation revolves around the main idea of reaching the target heart rate ranges for, gradually increasing, periods of training time.
With the heart range monitoring feature the patient will be able to track their exact heart rate and get live notifications as to whether they are exceeding (which is dangerous) or falling short of the target heart rate range for their specific training session.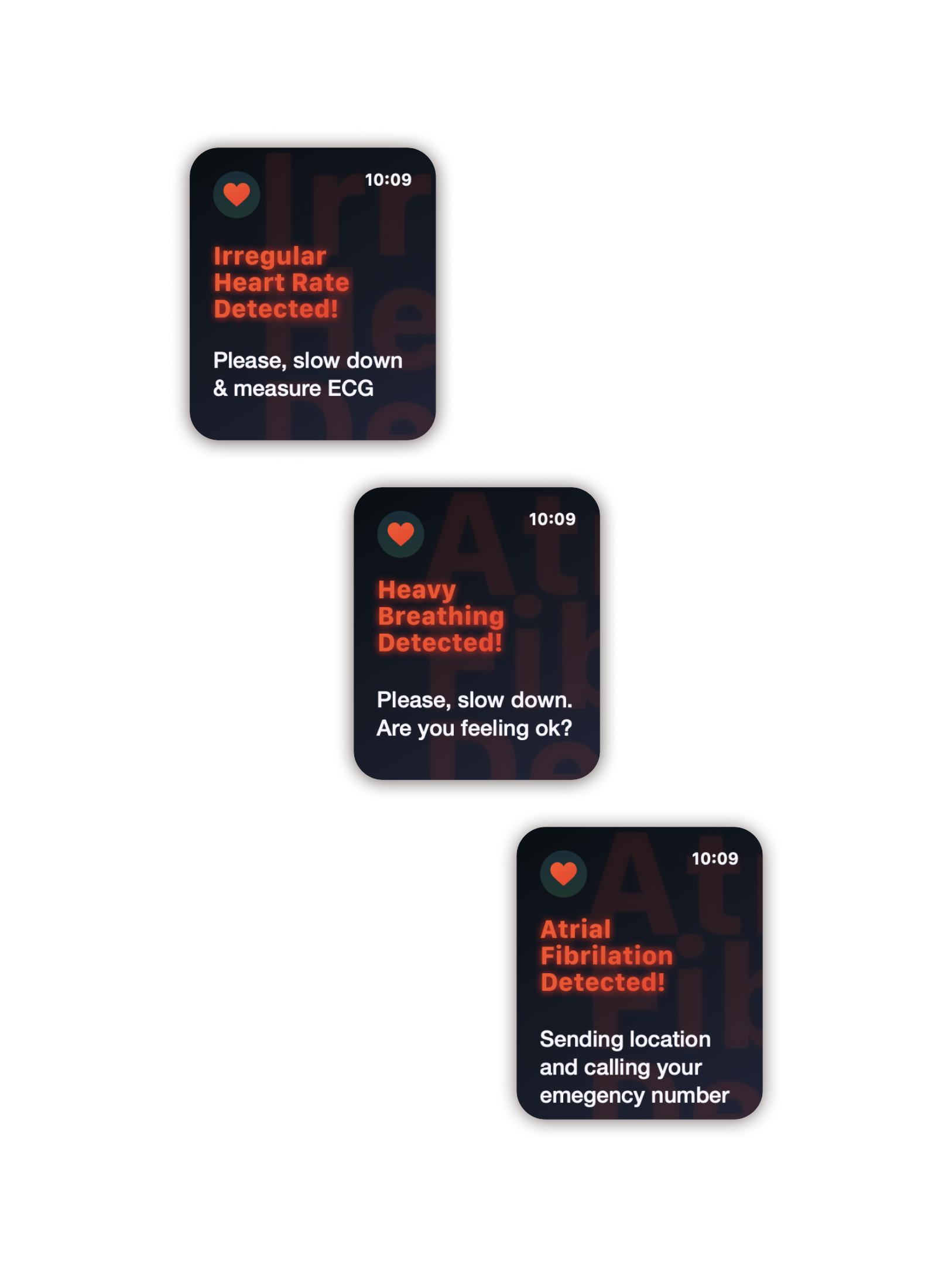 More safety: The most robust suite of safety features ever released
Also, by being able to monitor various cardiac and vital signs the app would be able to recognize and worn in cases of:
Irregular heart rate patterns.
- Utilizing ECG.

Anomalical

heavy breathing (not in-line with patients norm when taking into account speed and uphill incline).
- Utilizing BT Mic.
Atrial Fibrillation ("heart attack") in which case the app will immediately send patients location to the emergency services while guiding the patient as to what they need to do in the situation (stay calm, cough, lay down and raise feel..).
- Utilizing ECG.

Fall detection, which is an already existing feature of the Apple watch.
- Utilizing Accelerometer.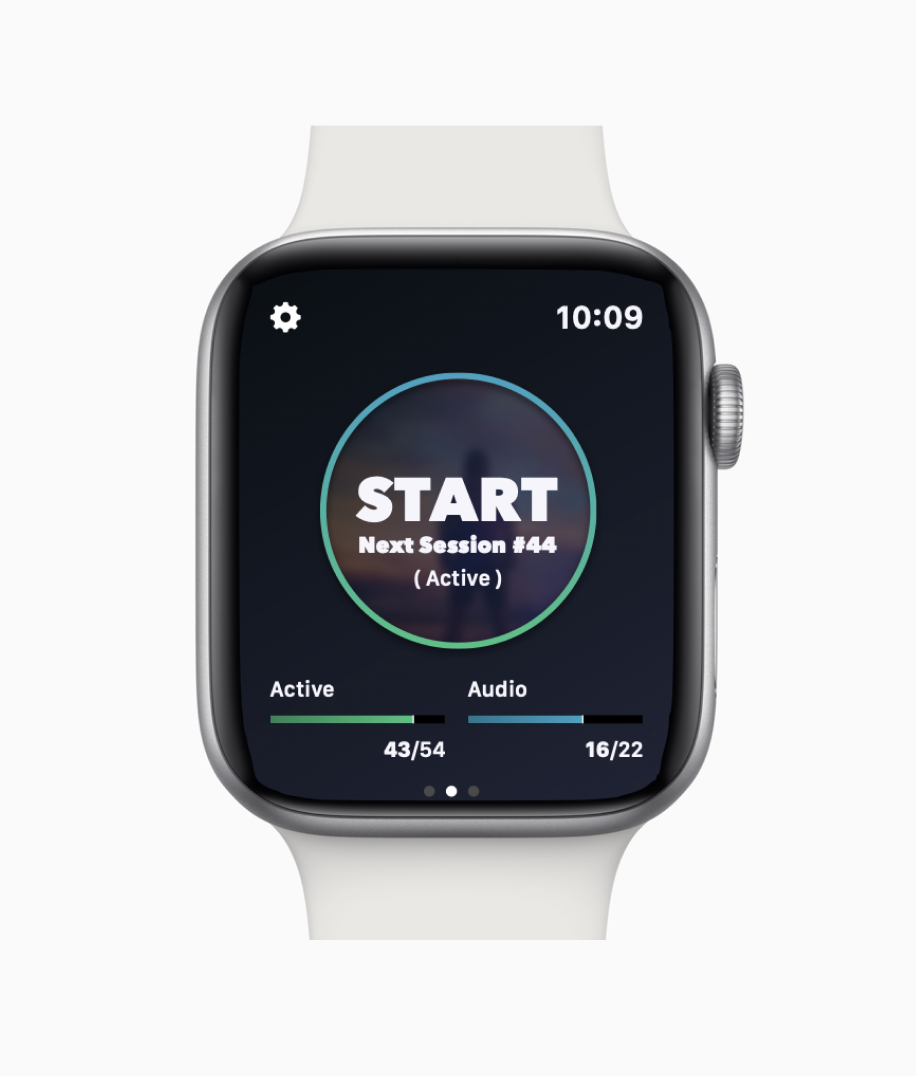 Motivation:
Personal AI rehabilitation trainer
Now that the patient is trusting the app to keep him safe we can move on to the challenge of motivating the patient to follow through the whole rehabilitation process.
We'll try to achieve this by implementing the next:
Simplicity - Having the patient's next training session always a click away and as the main CTA on the opening screen of the app.
Show Progress - Clearly show how far in the patient is in his rehabilitation process (again, right on the main screen)
Personal Preferences - as it doesn't matter which activity the patient uses to raise his heart rate - they are given a choice before starting the session. which also allows for a potentially much more versatile rehabilitation program.
In session audio coaching - For example - if the patients falls-short of the heart rate range he will be asked if he's feeling ok, and if he answers that he does the app will ask him to pick up the pass to try and reach his target rage.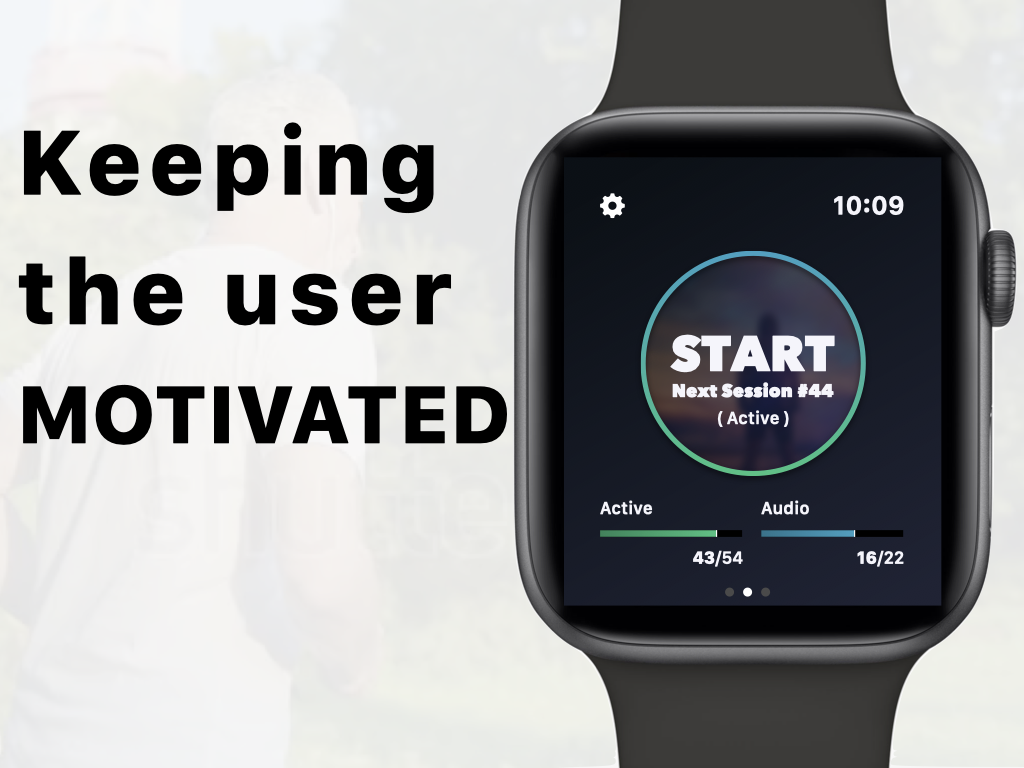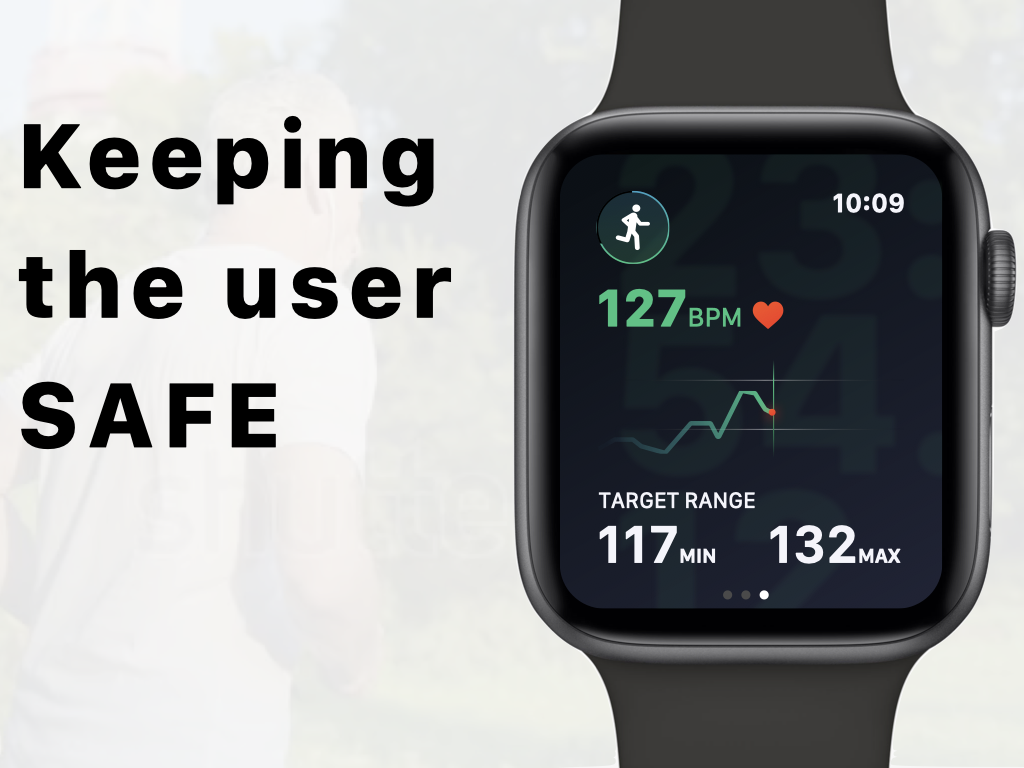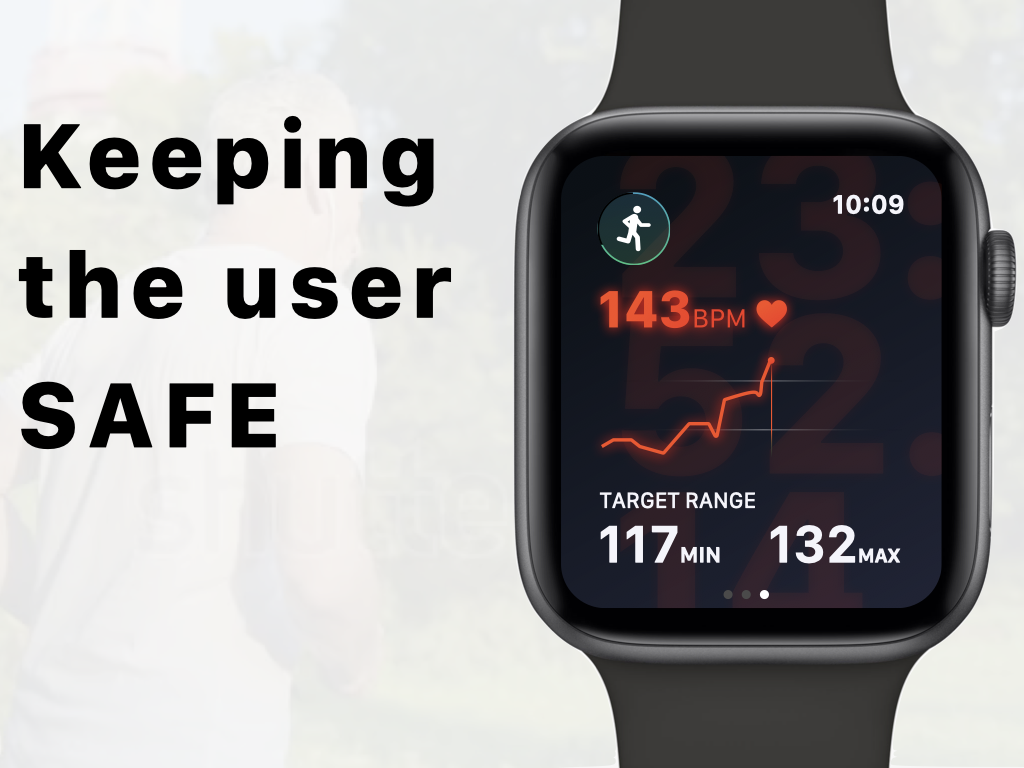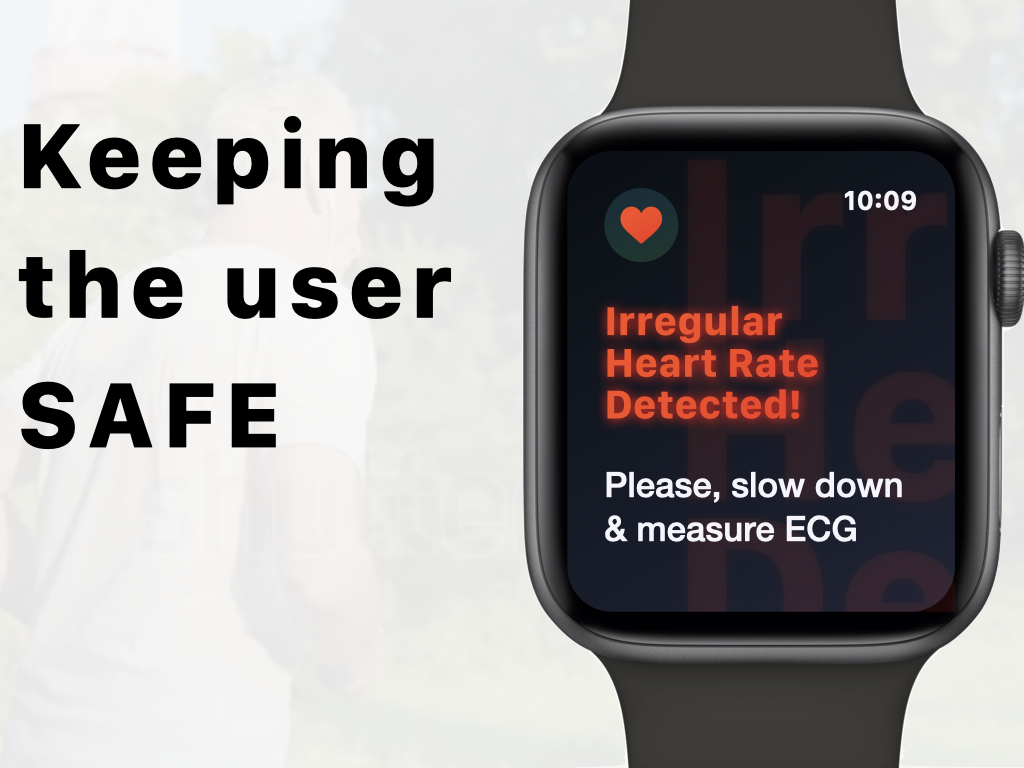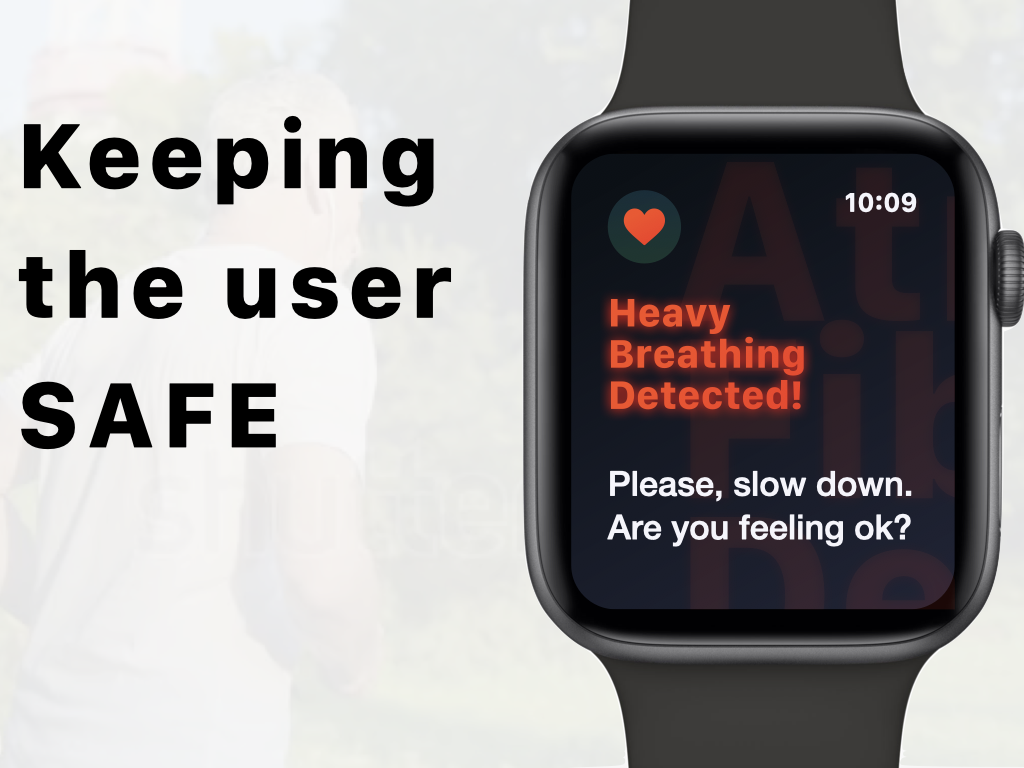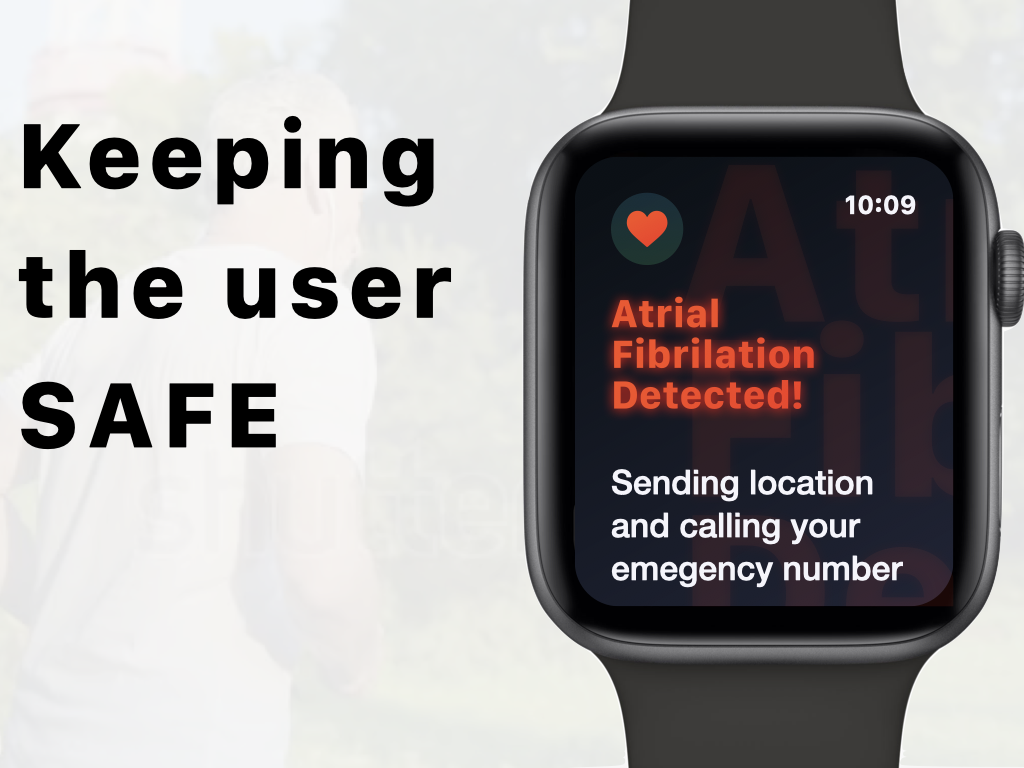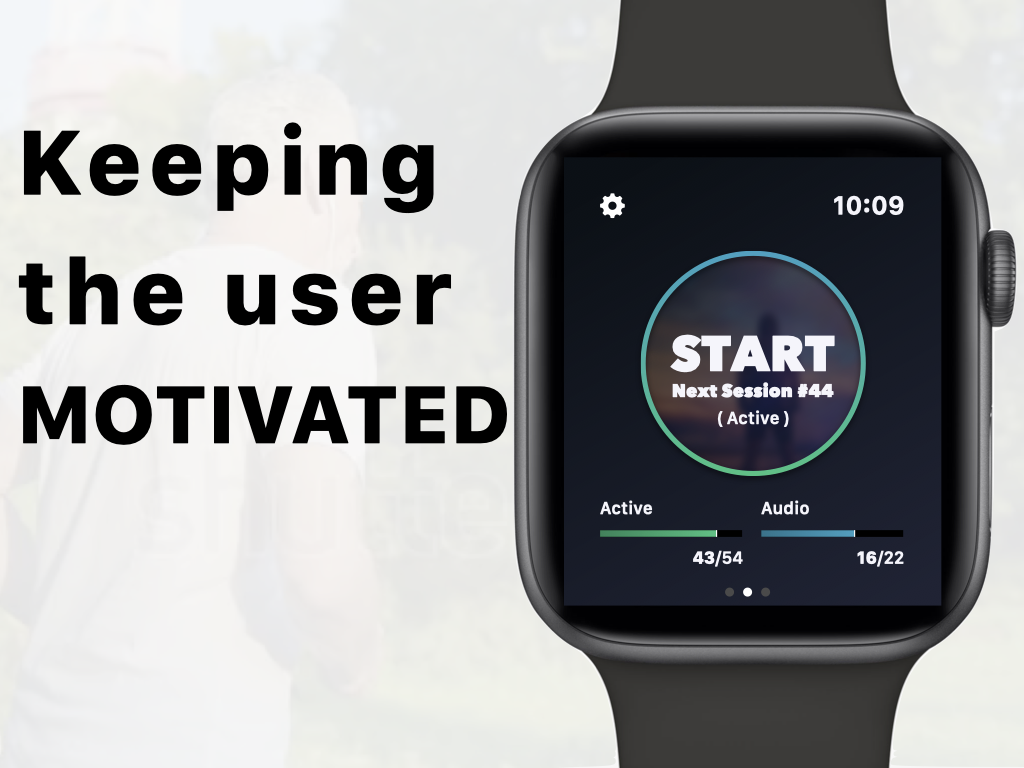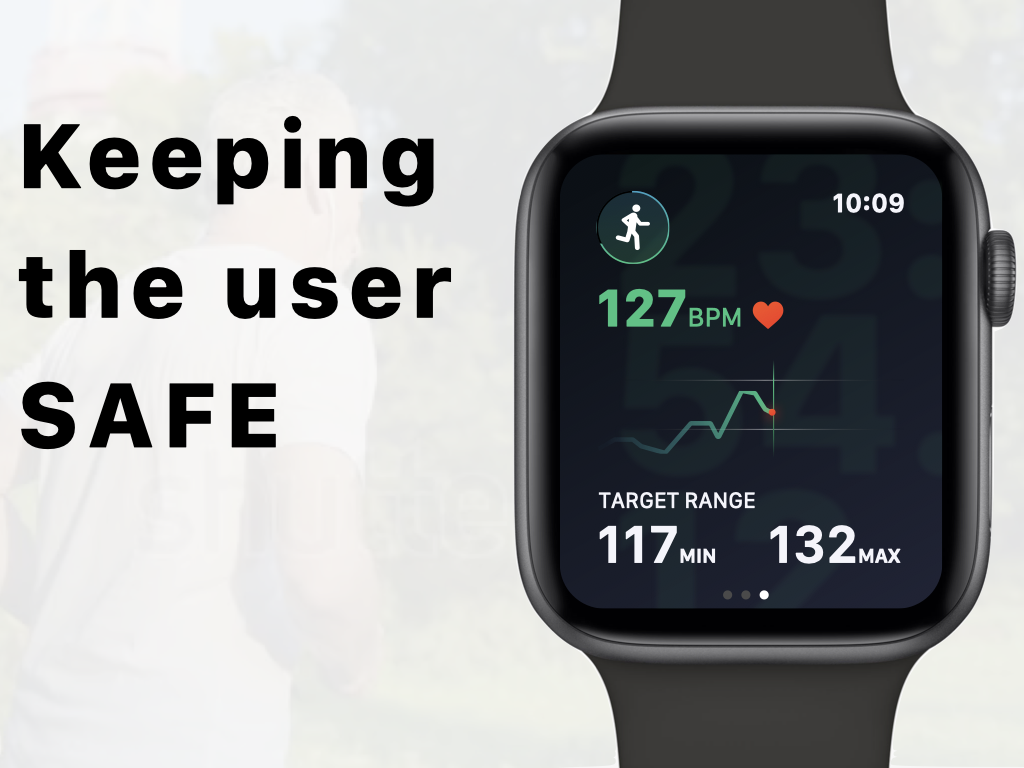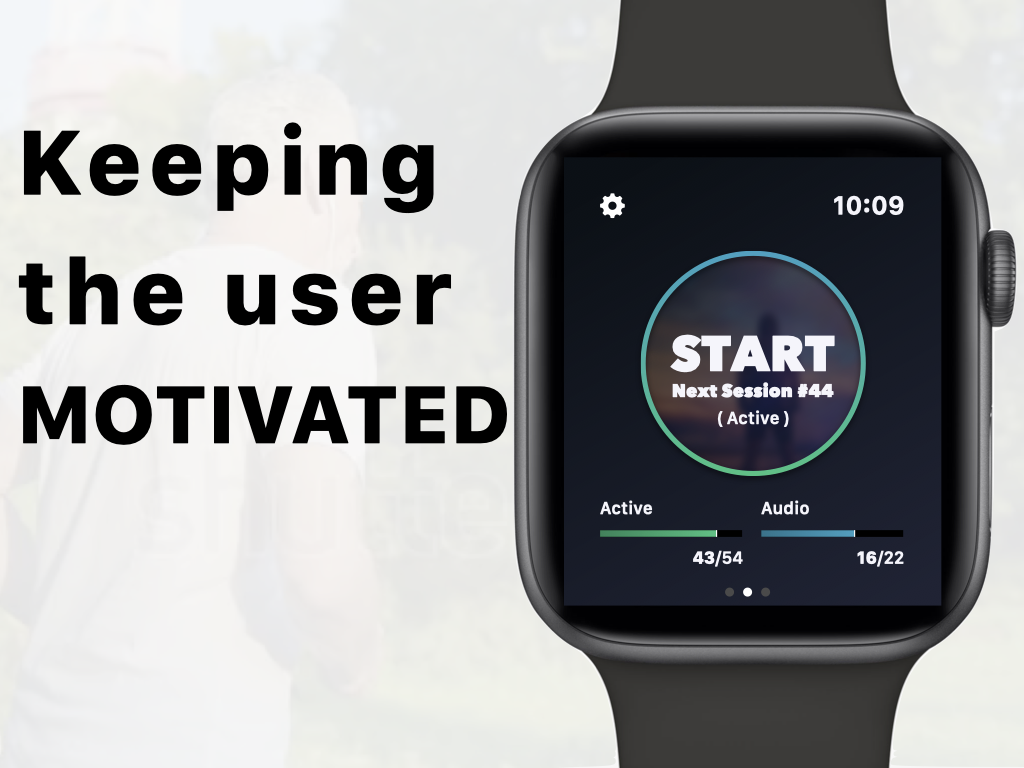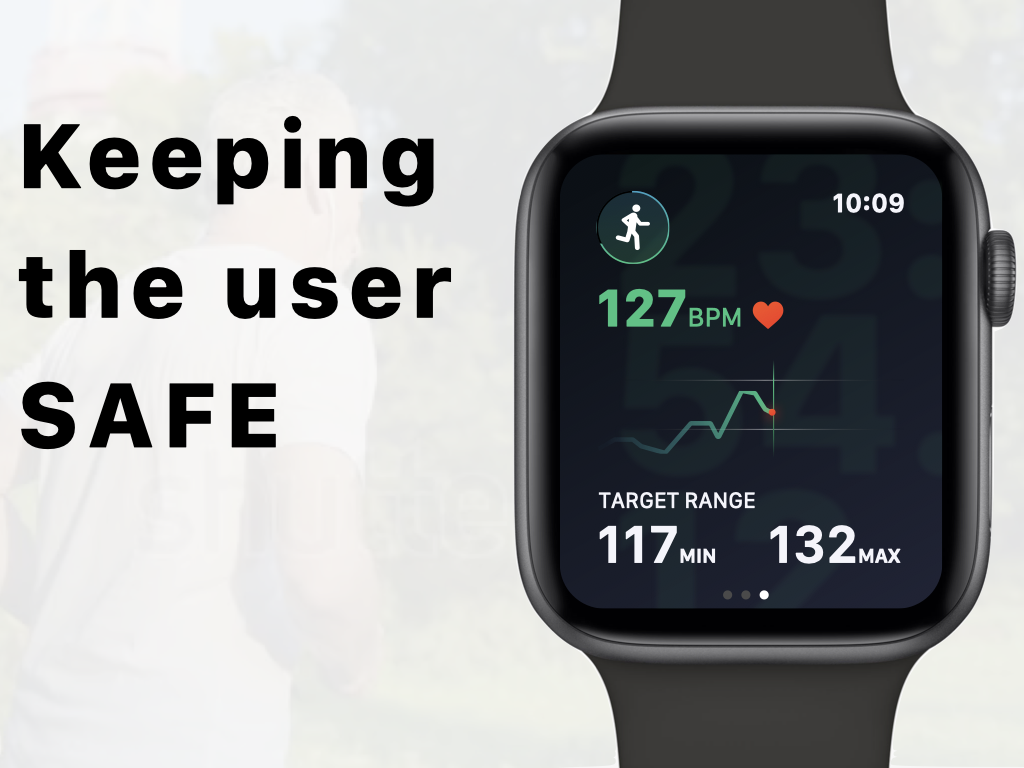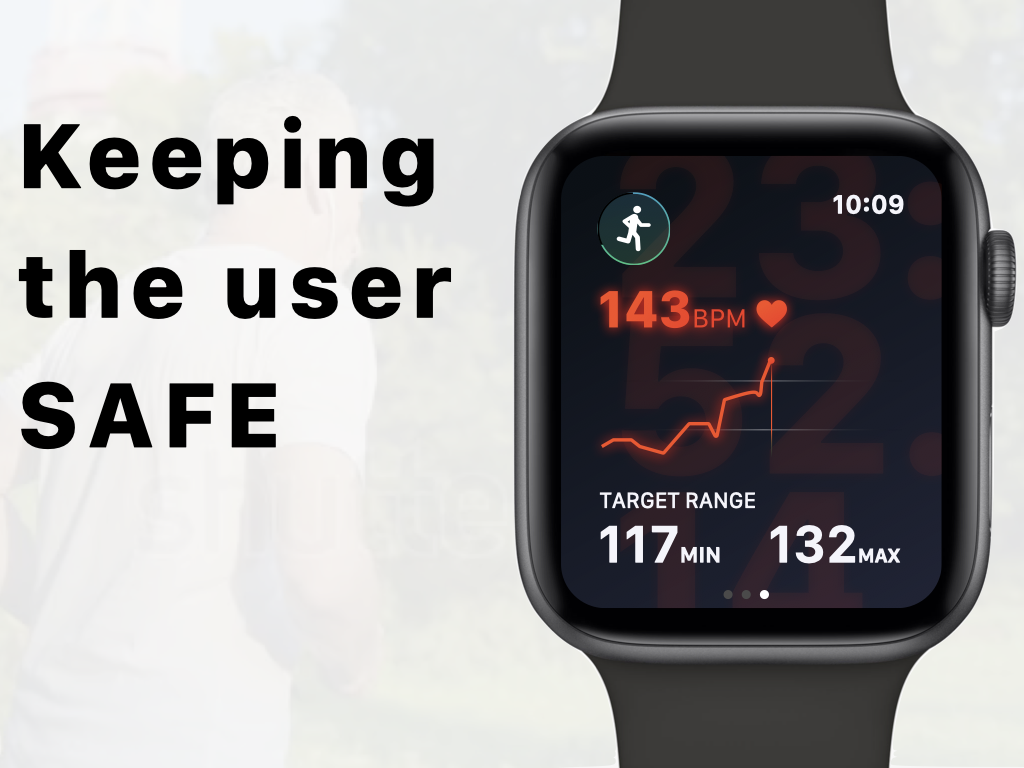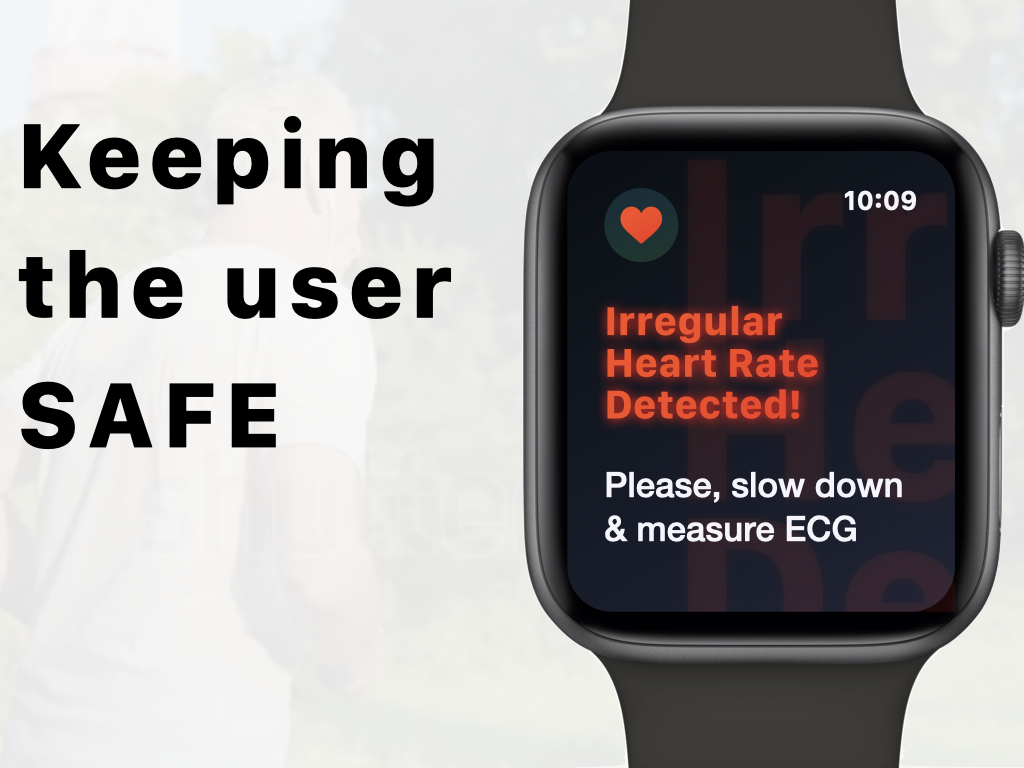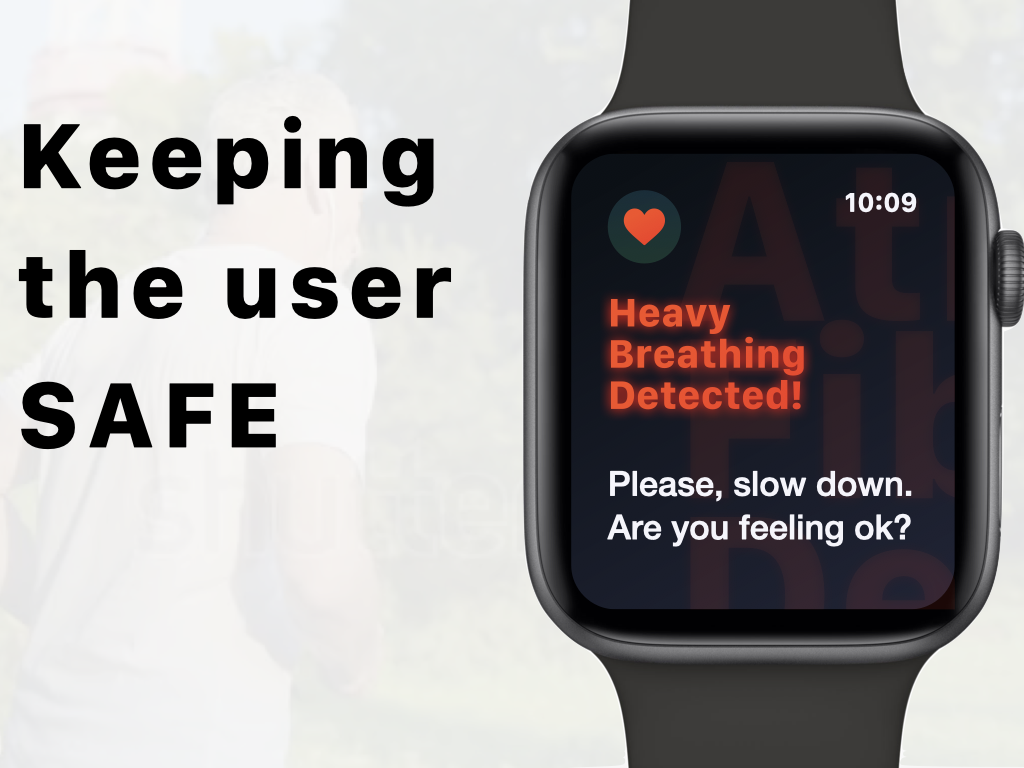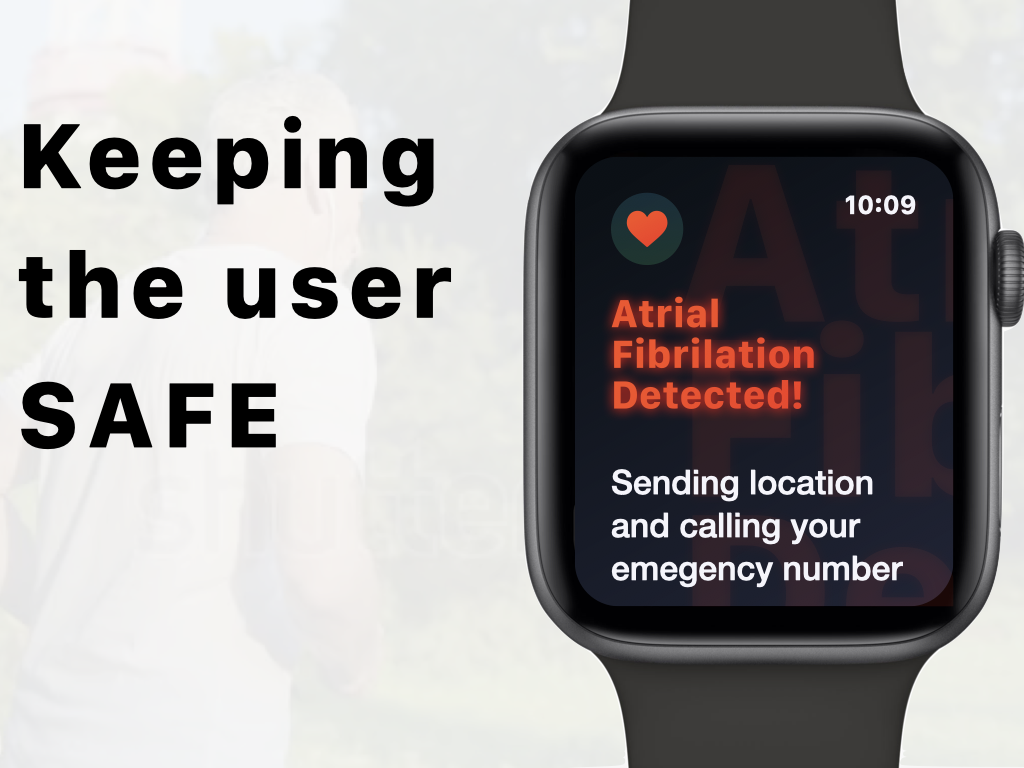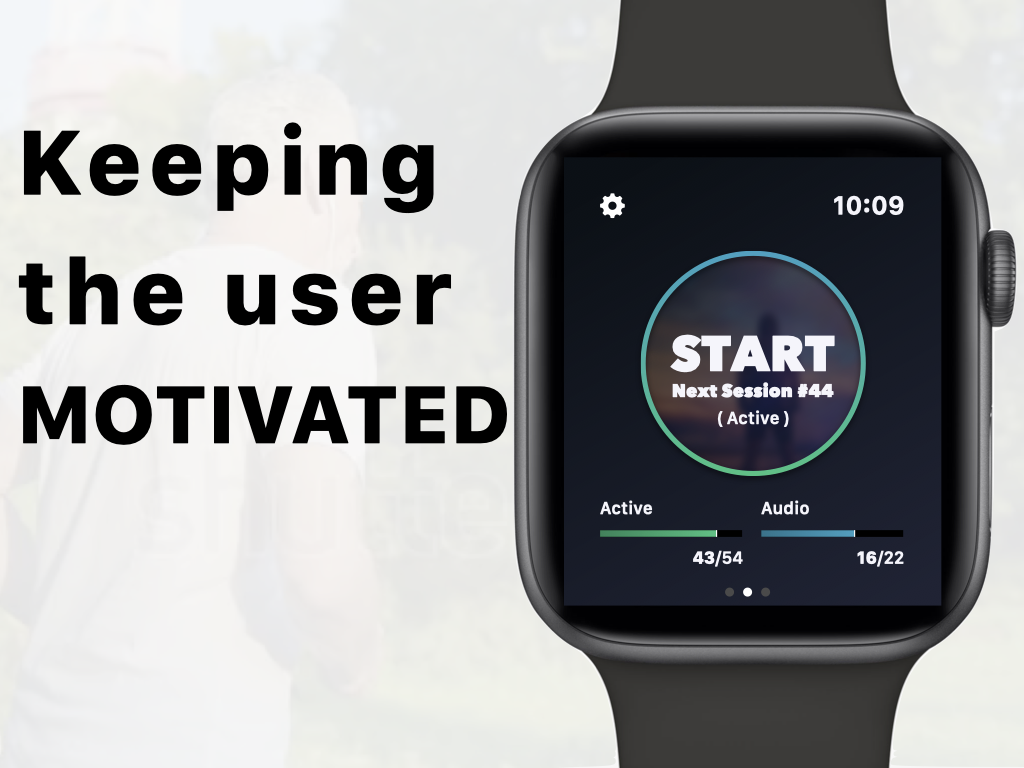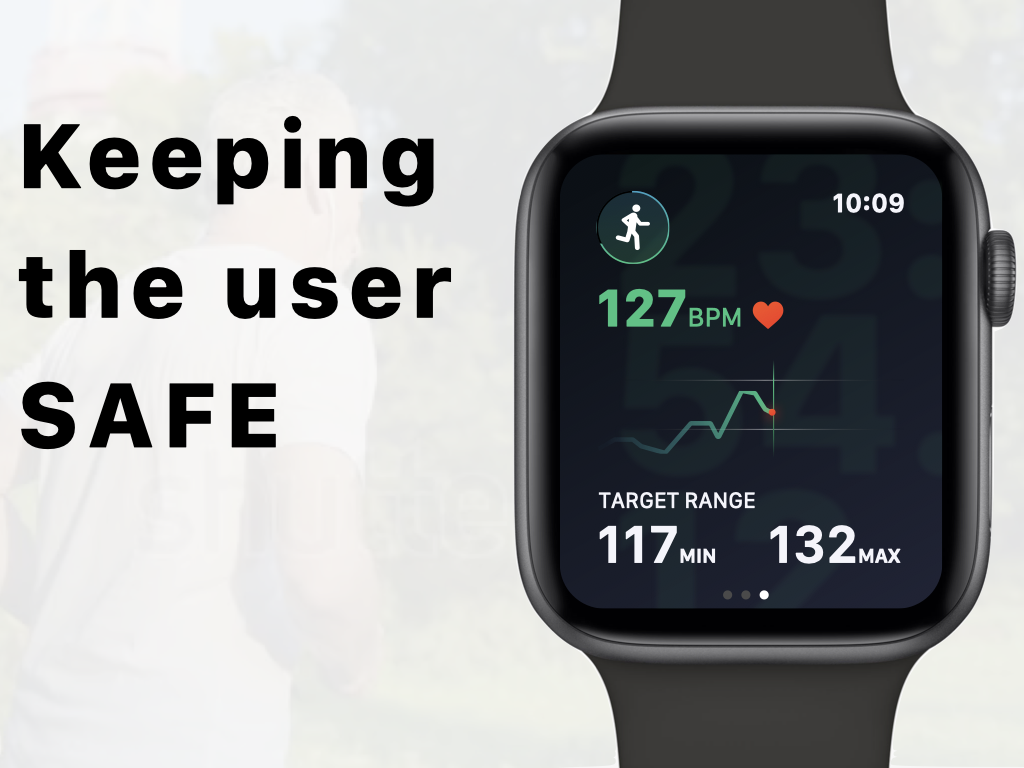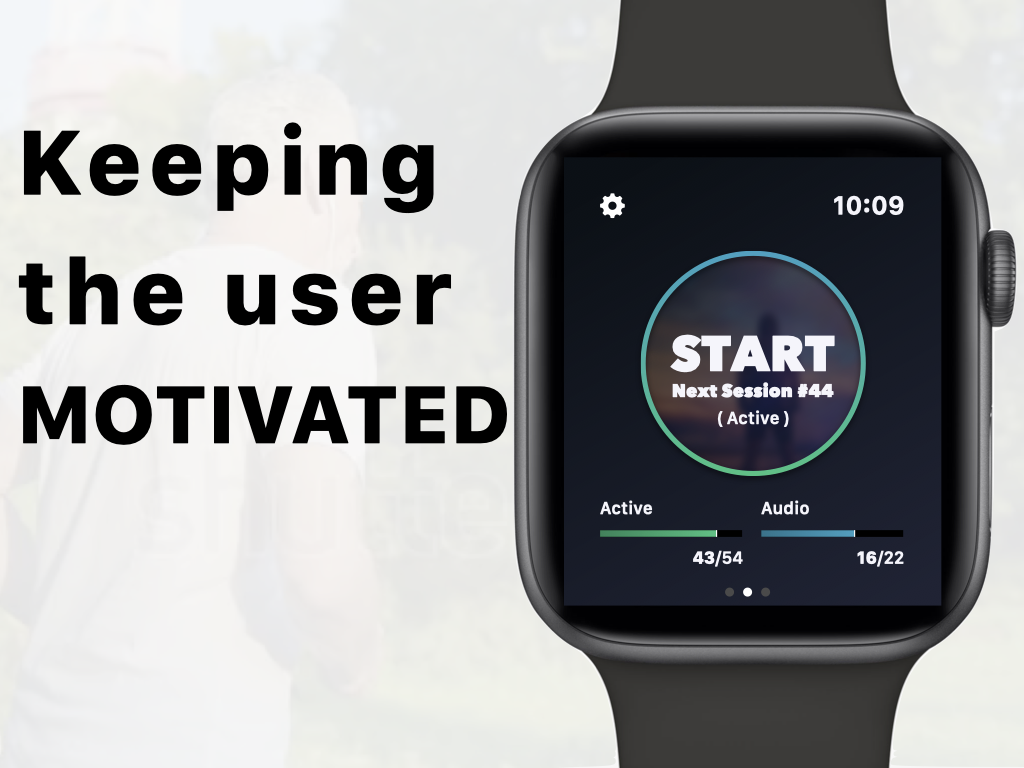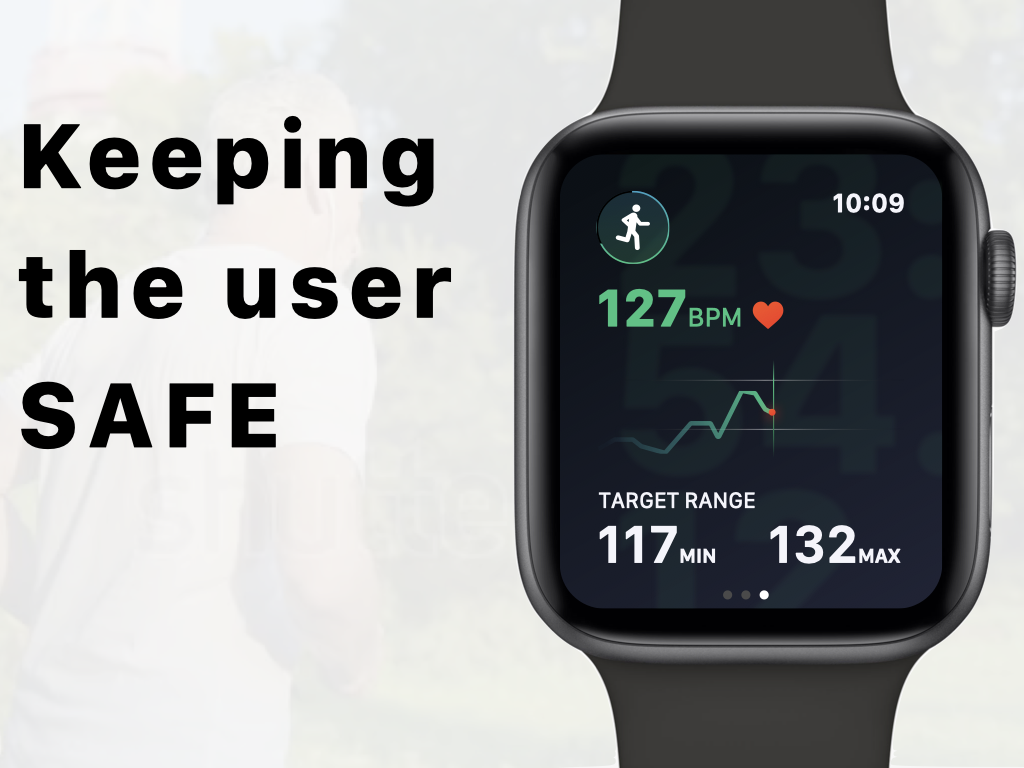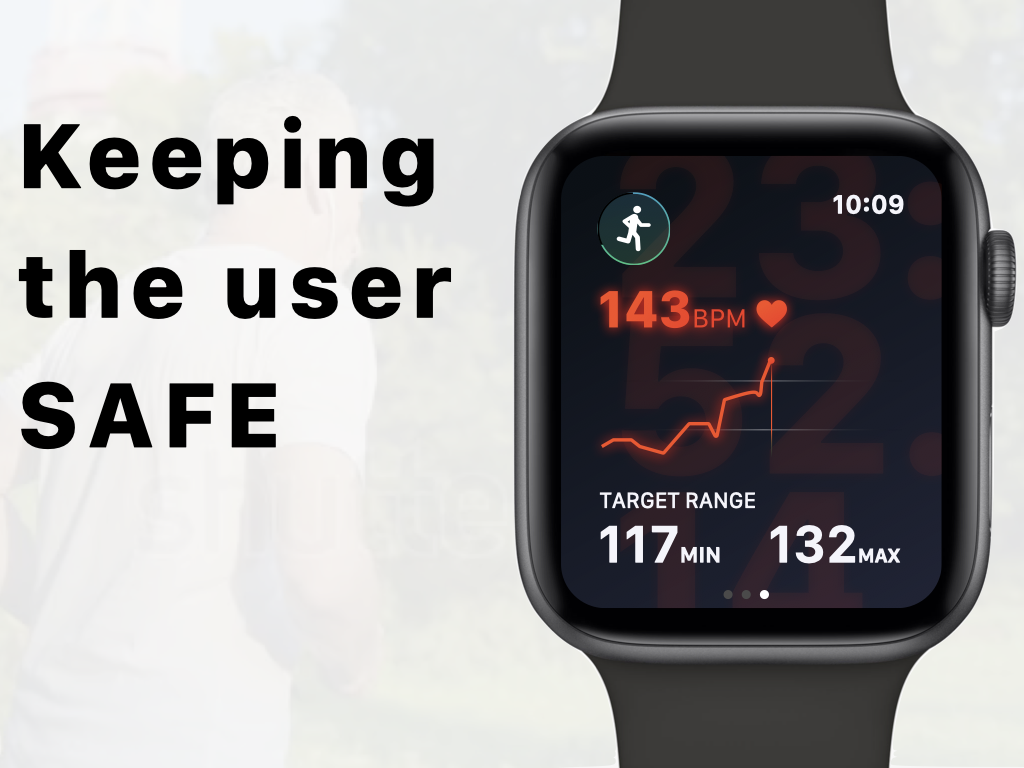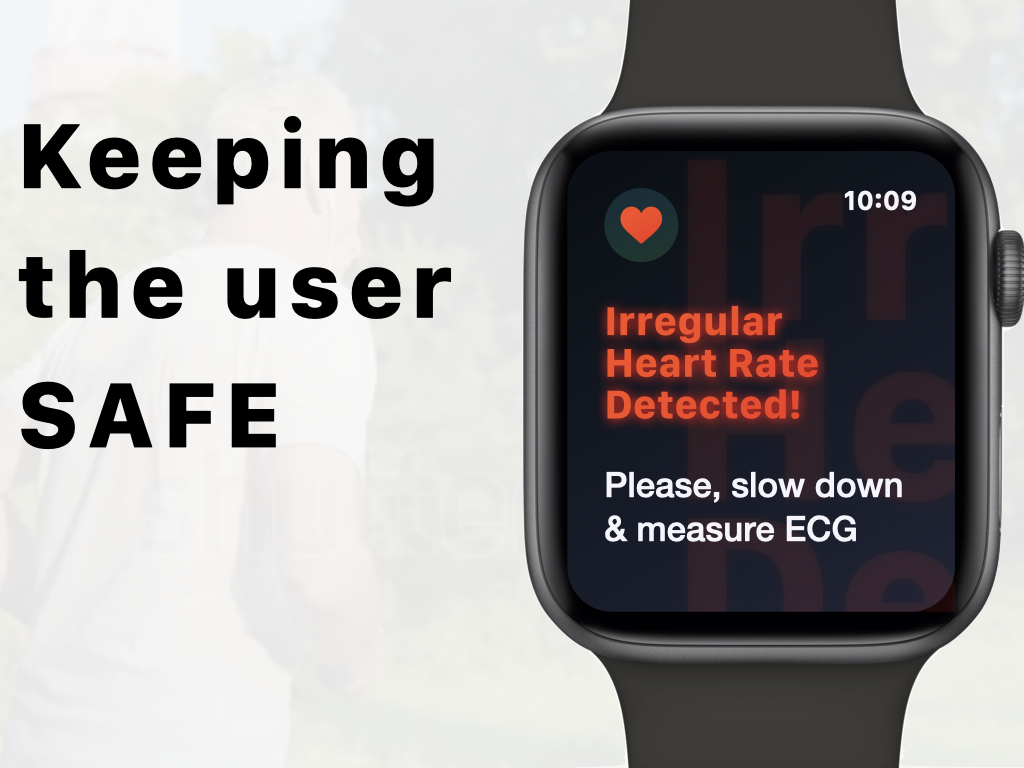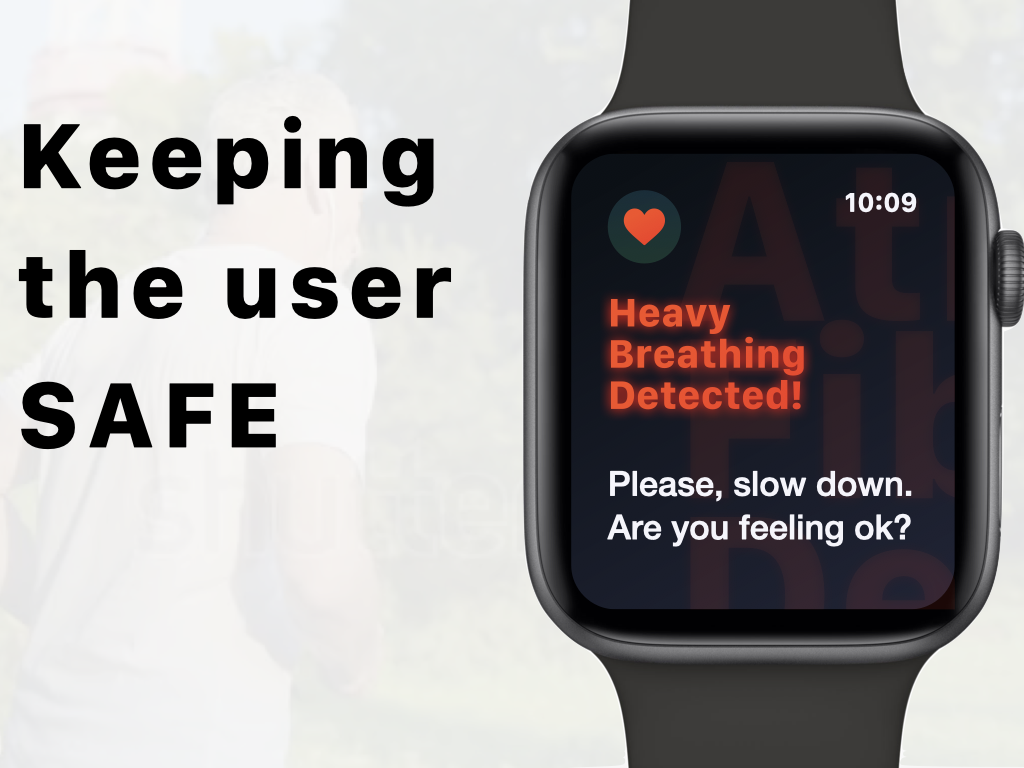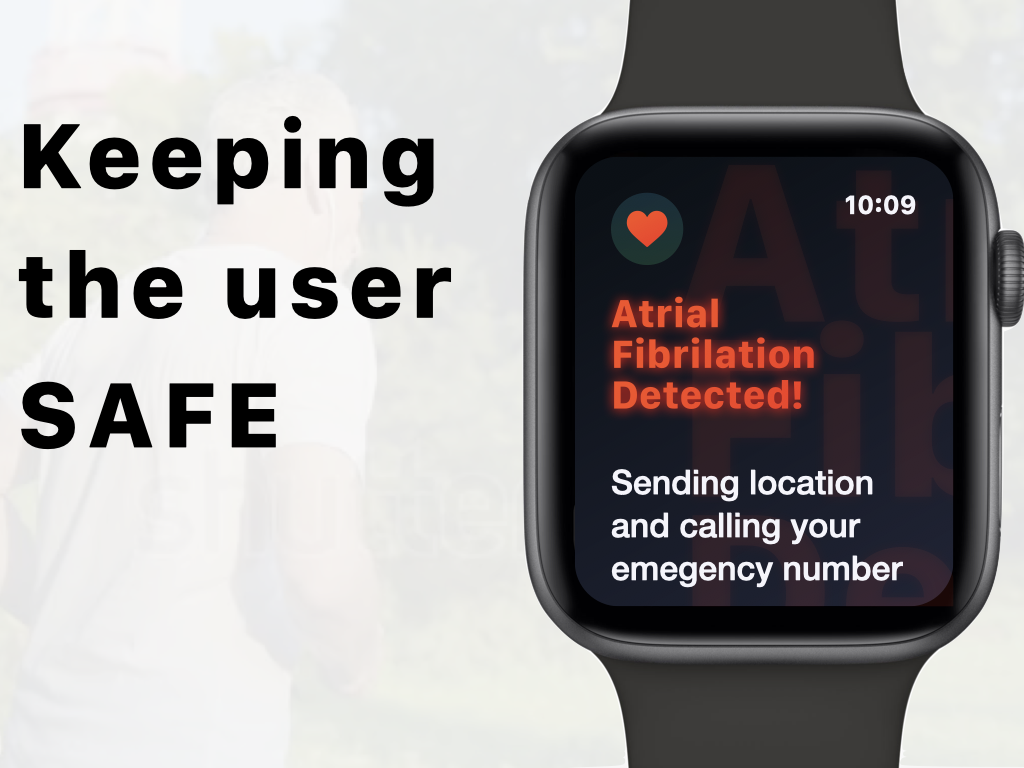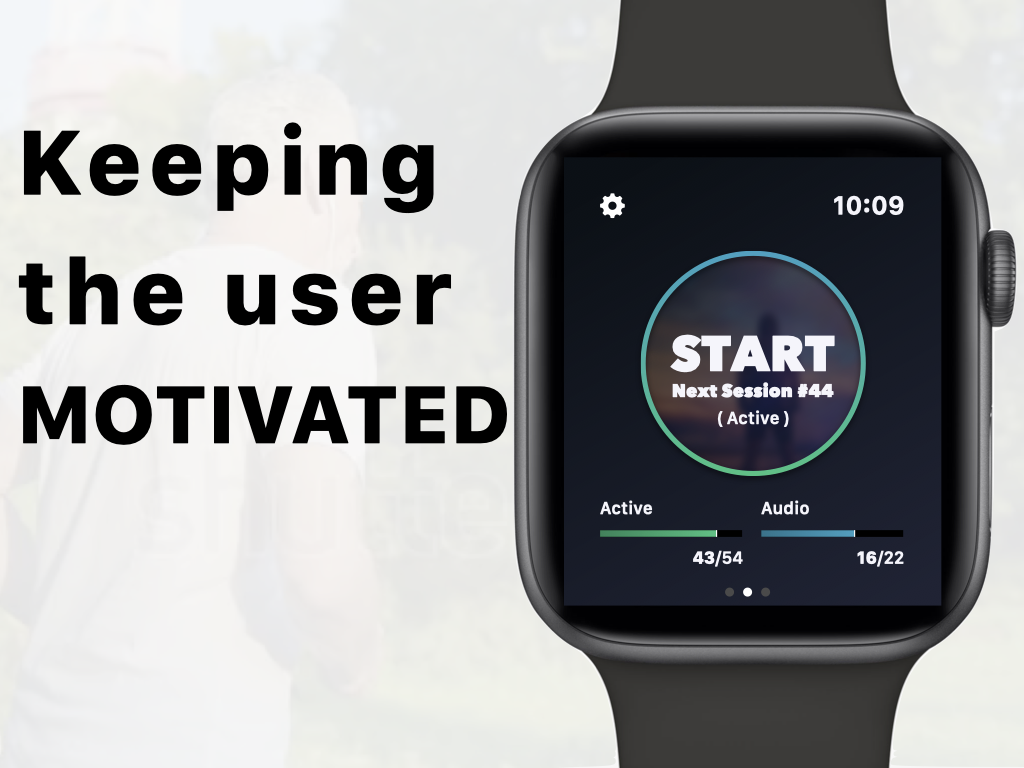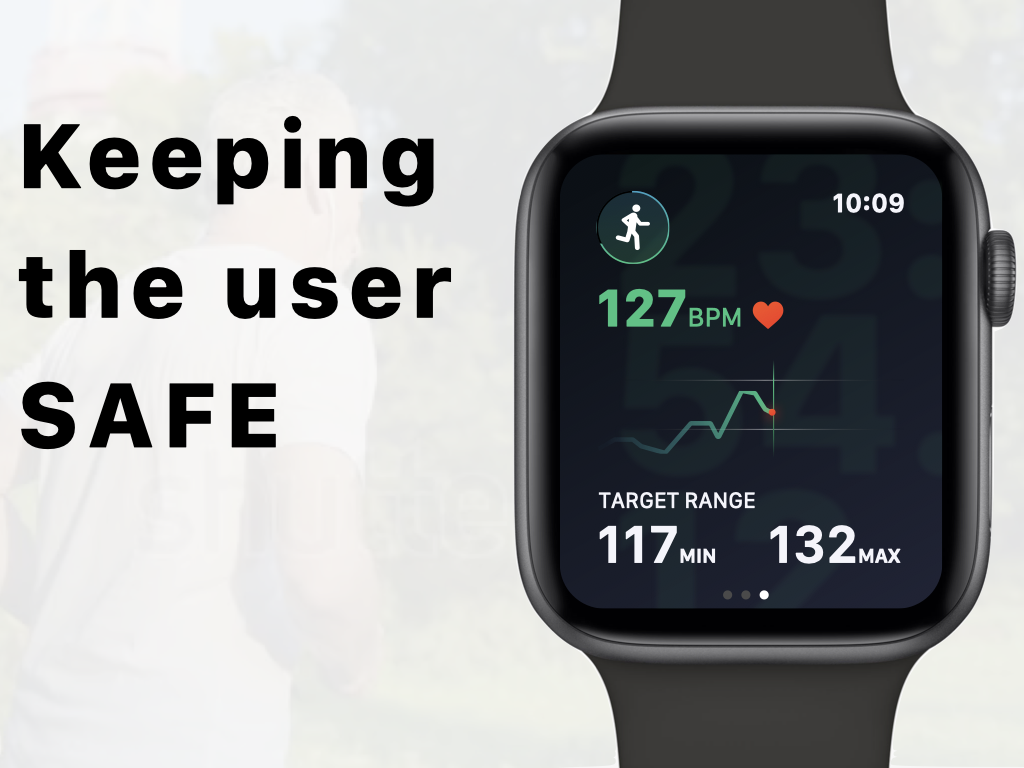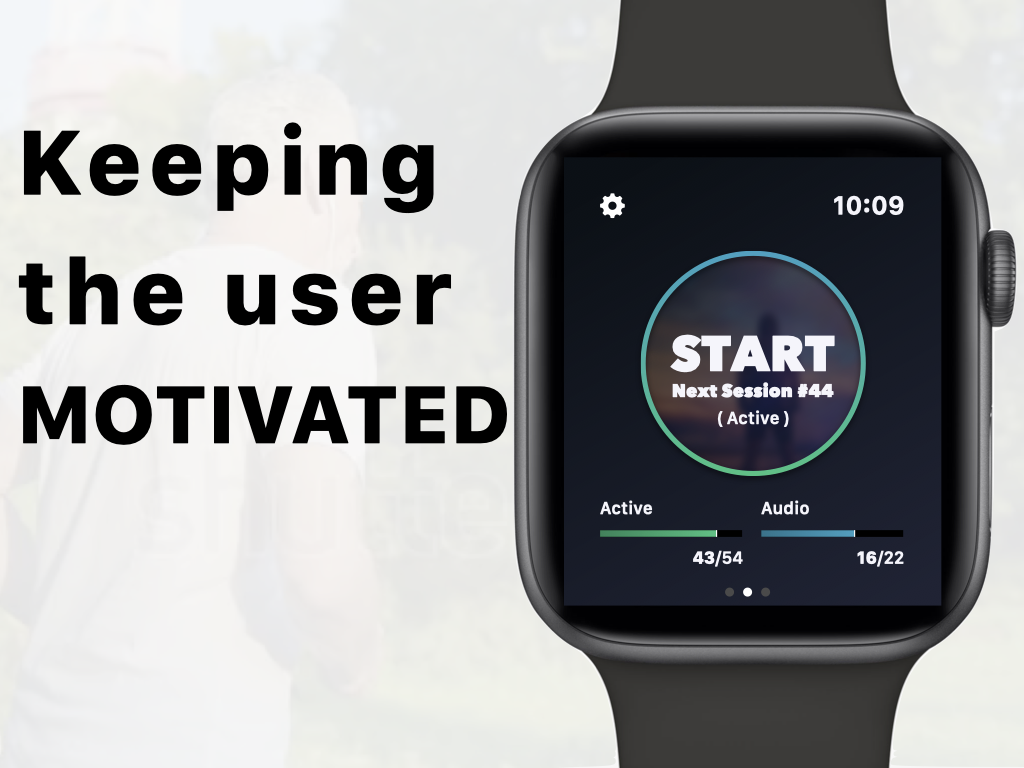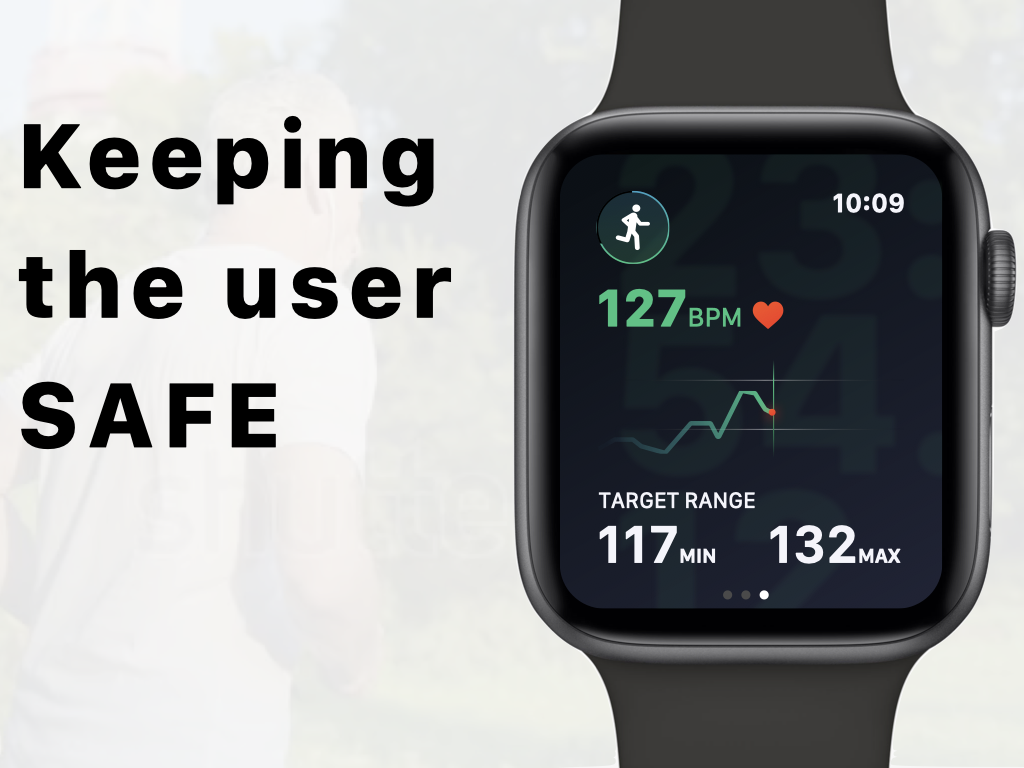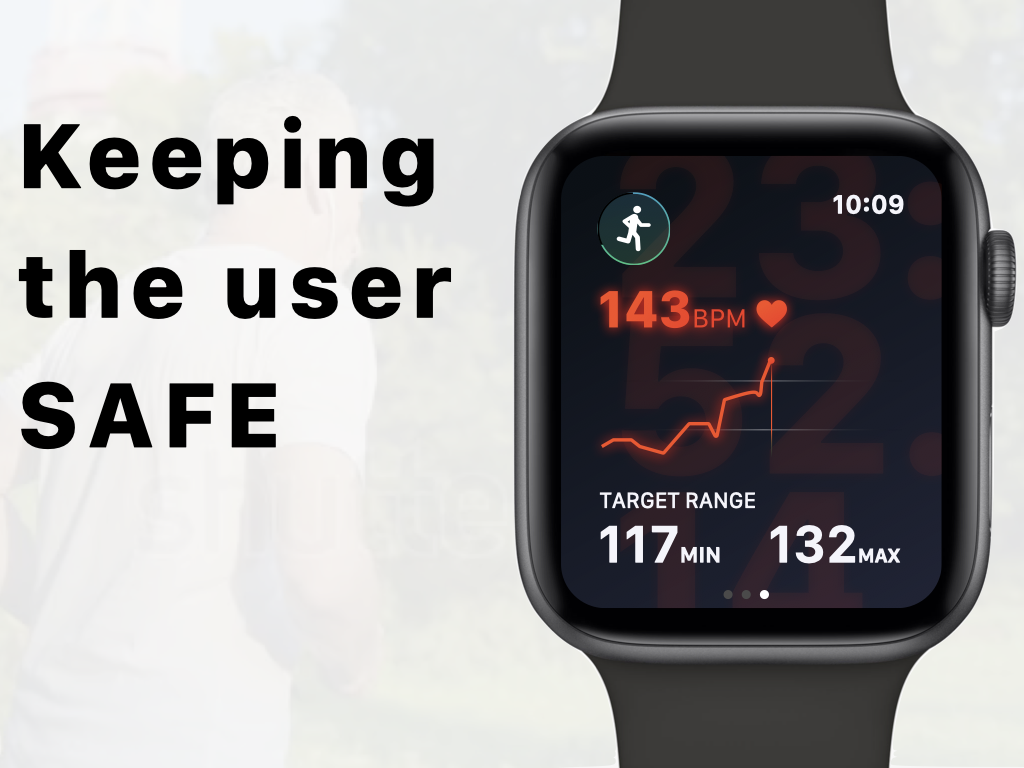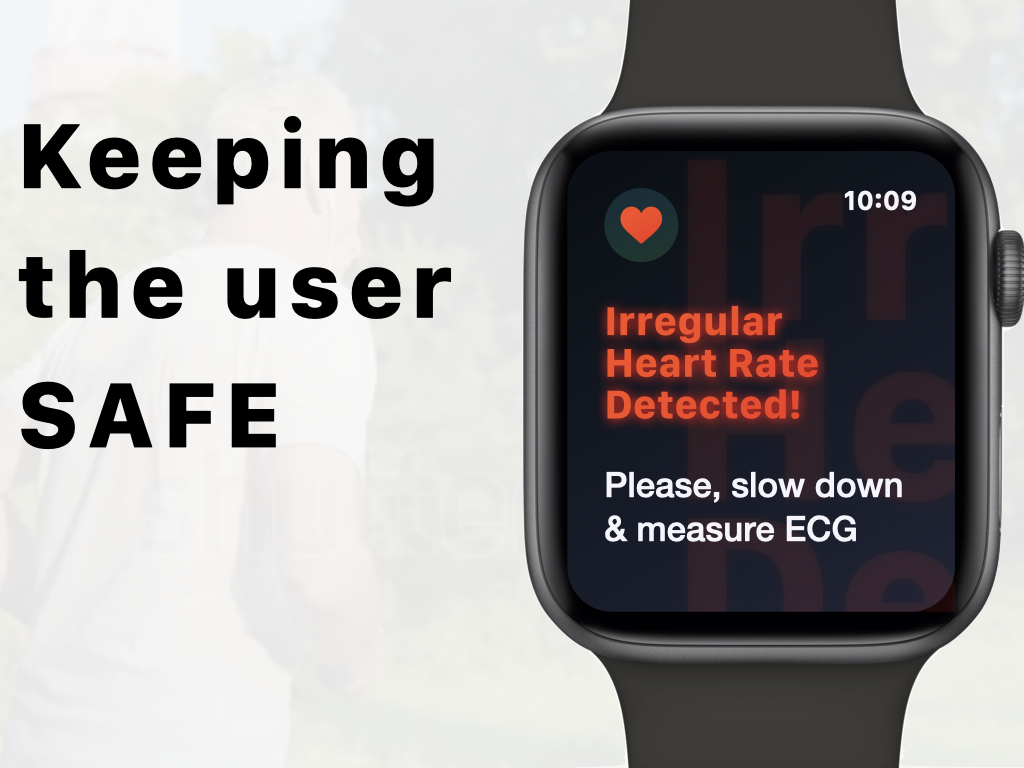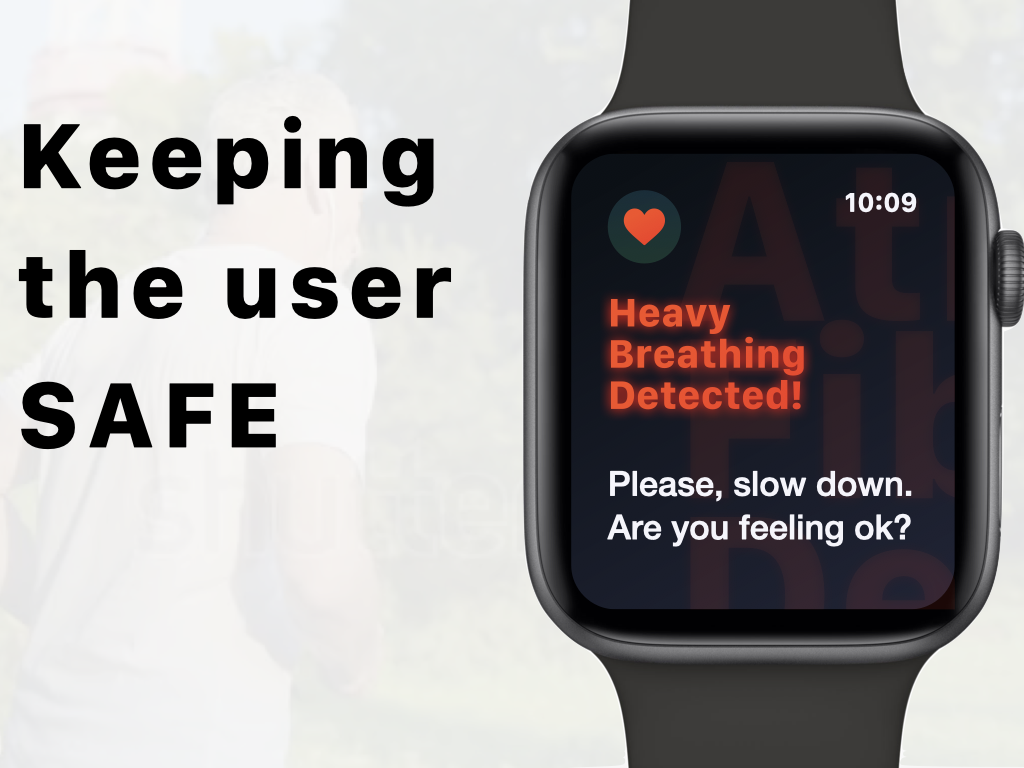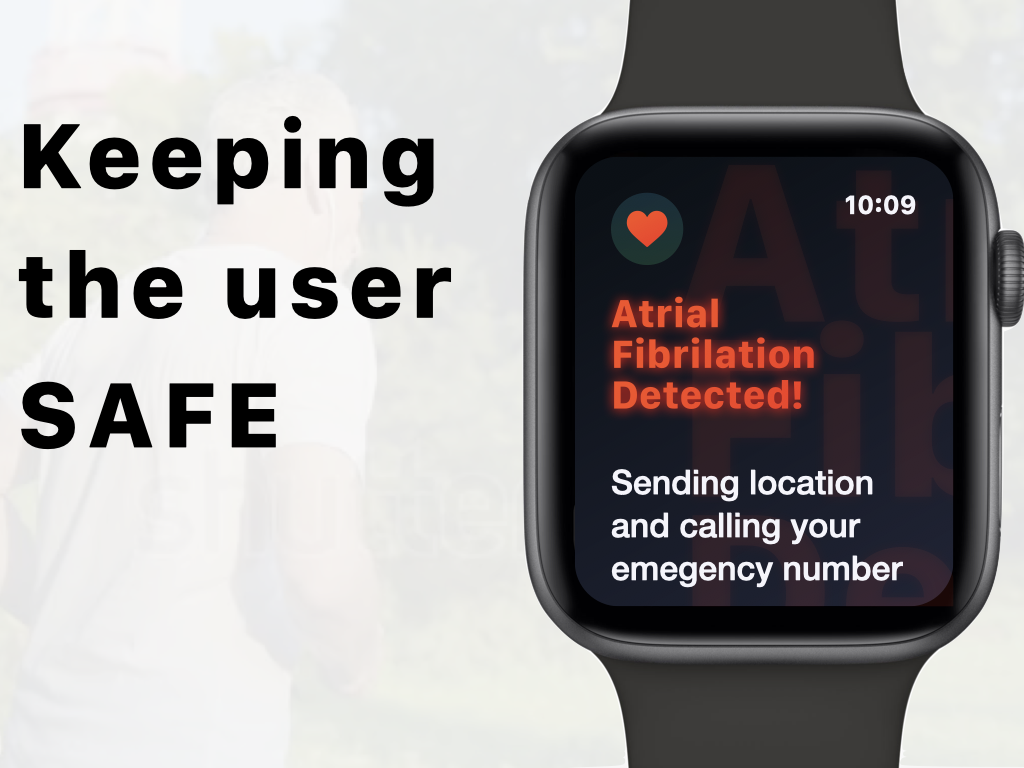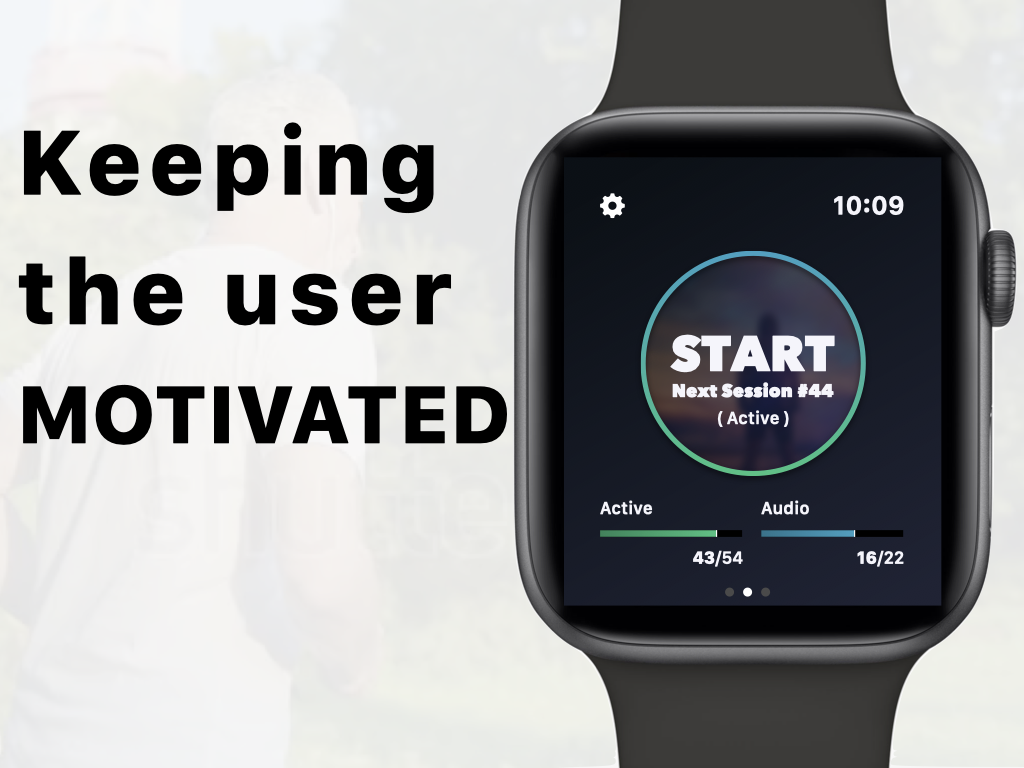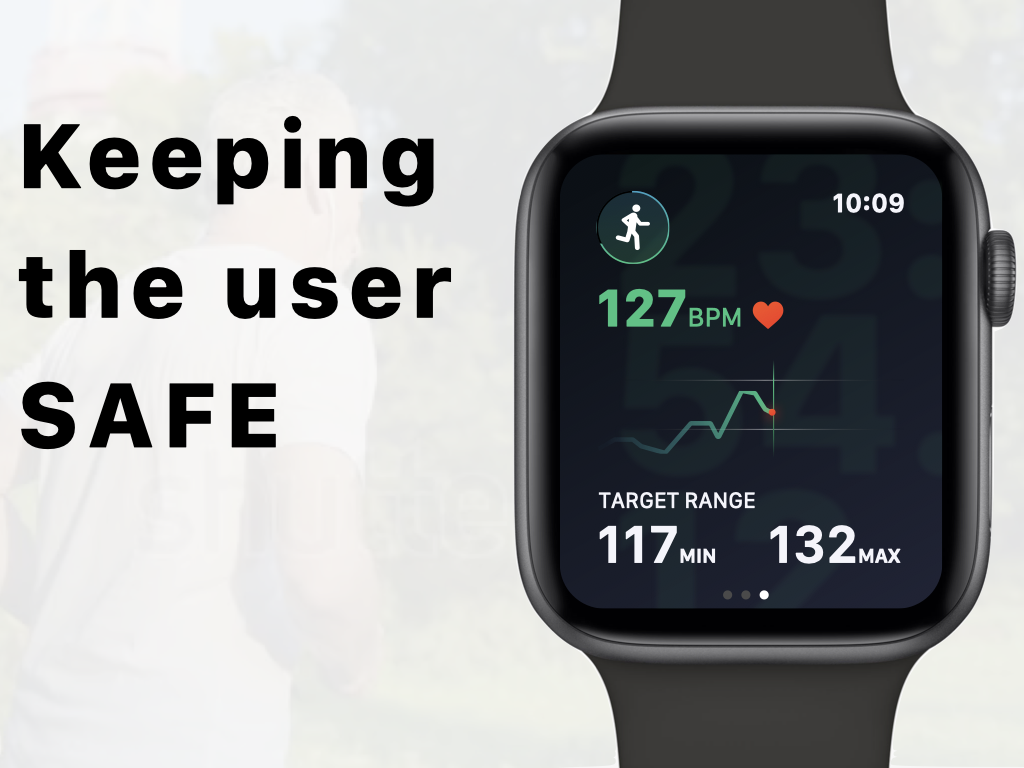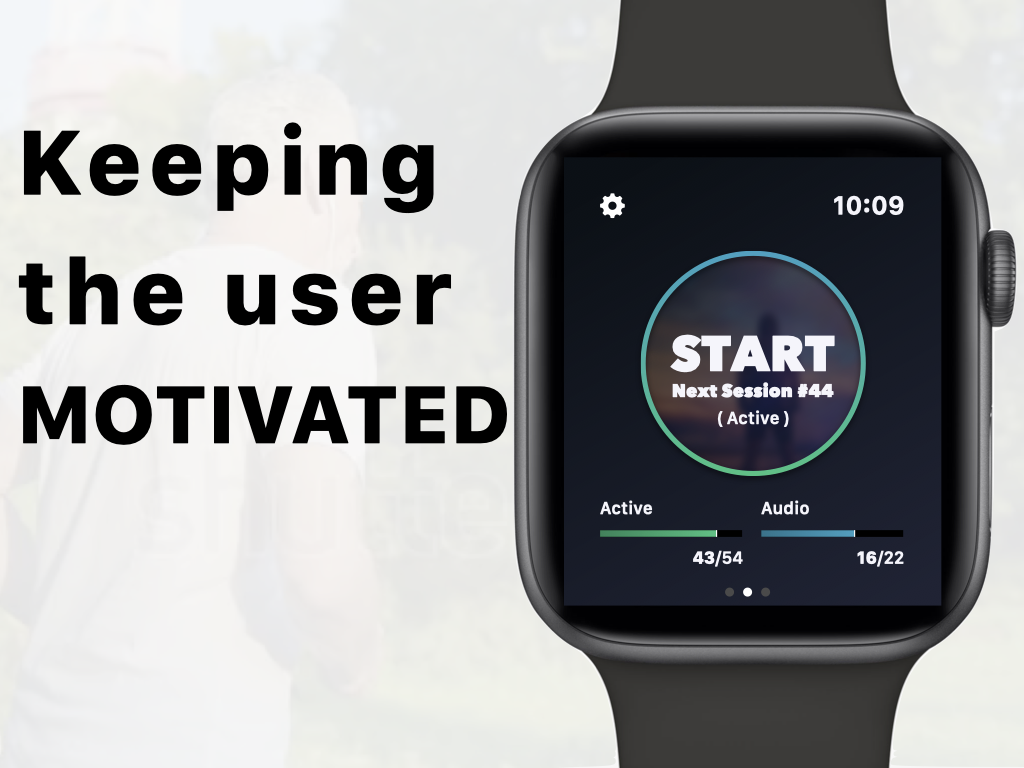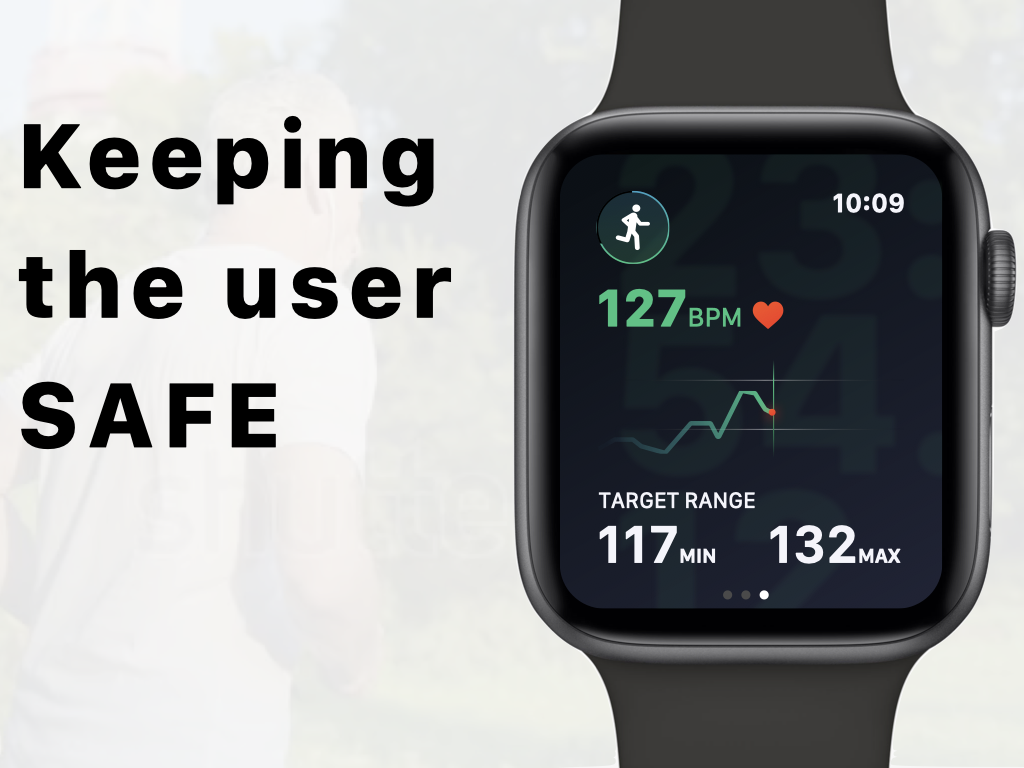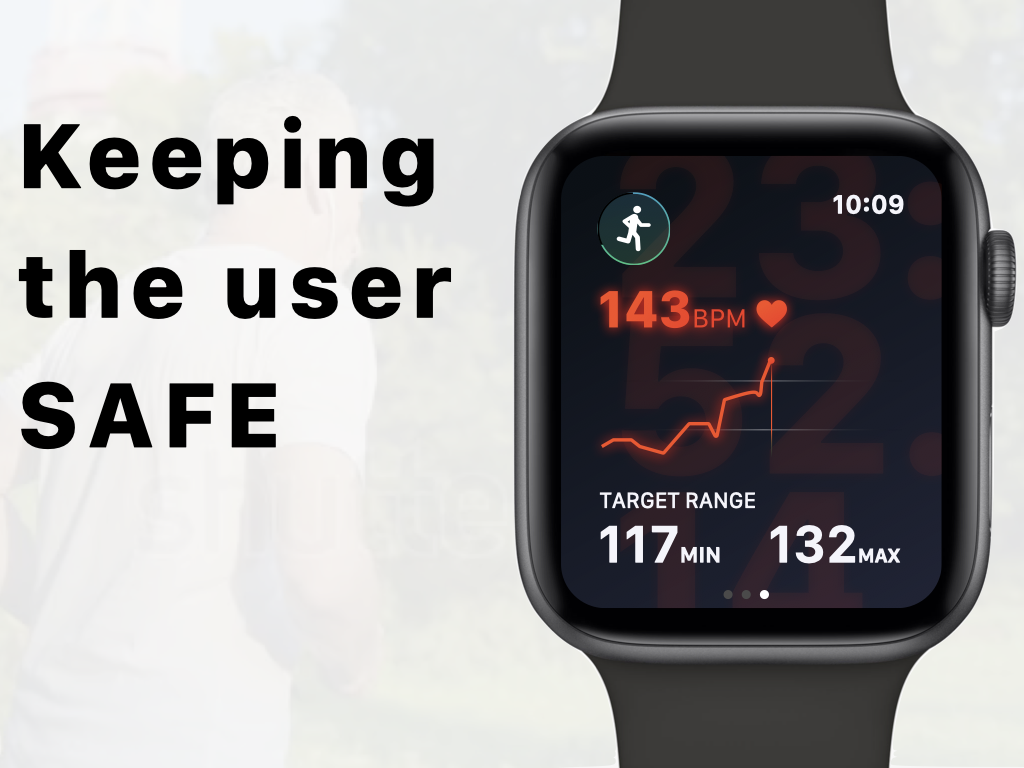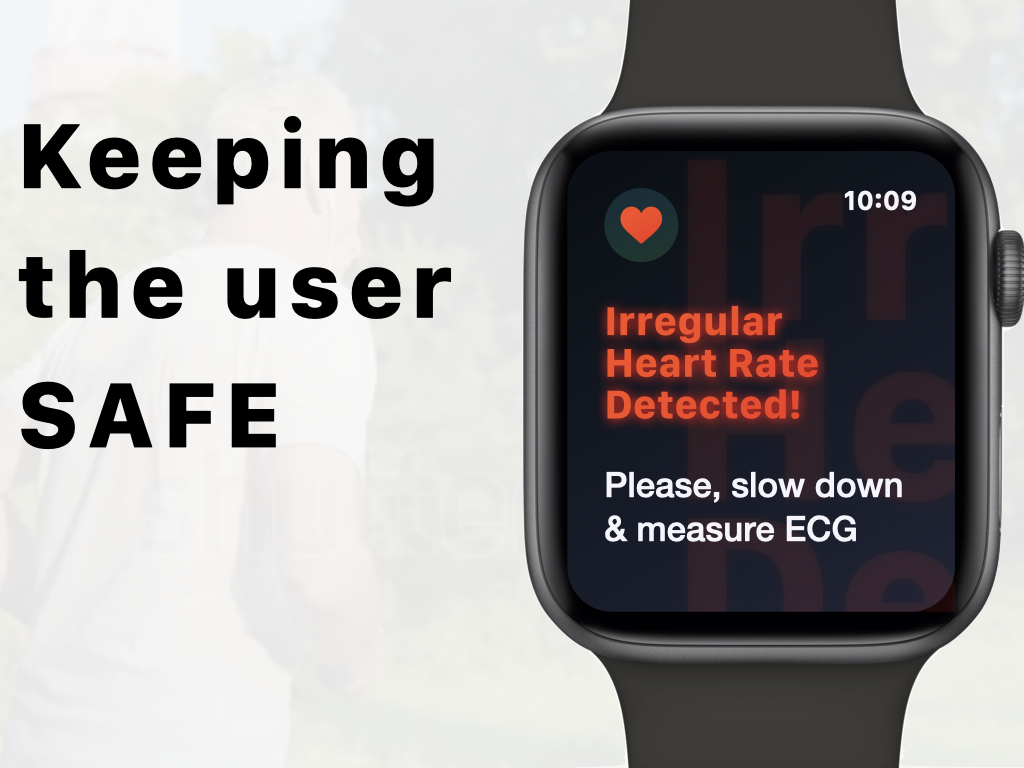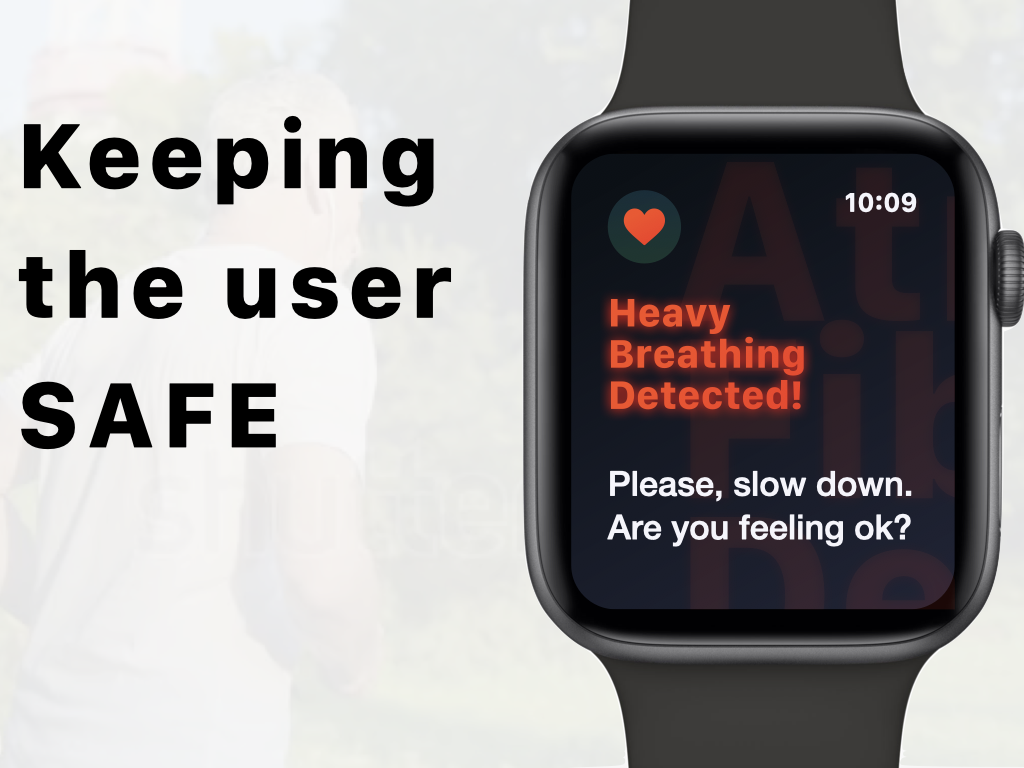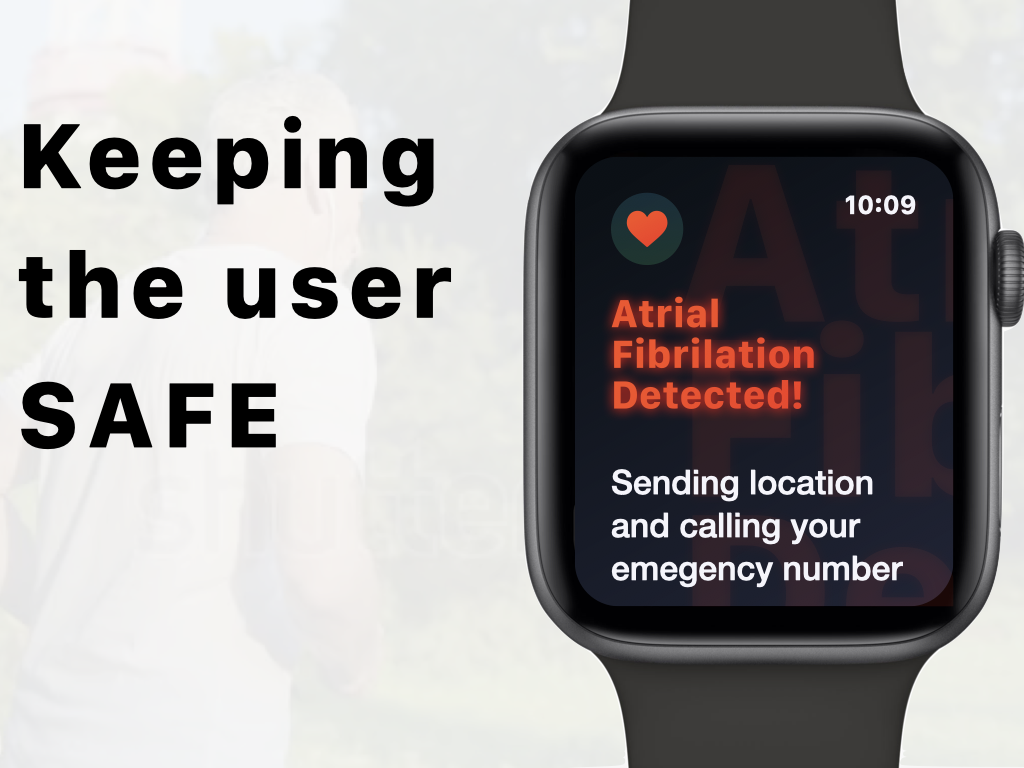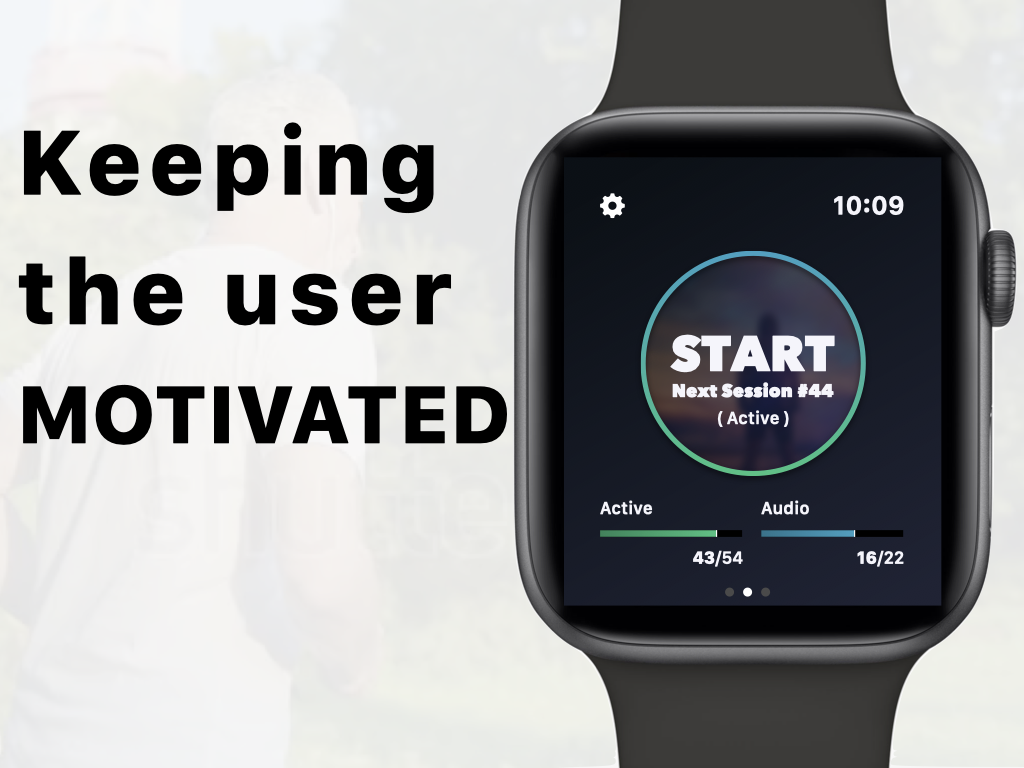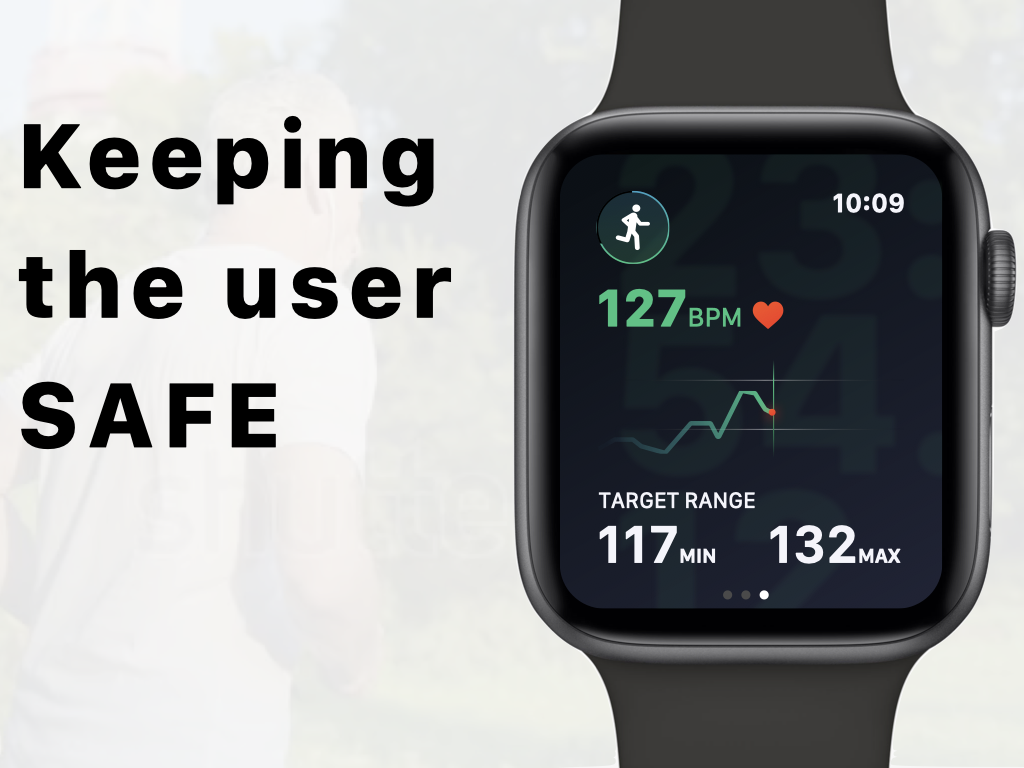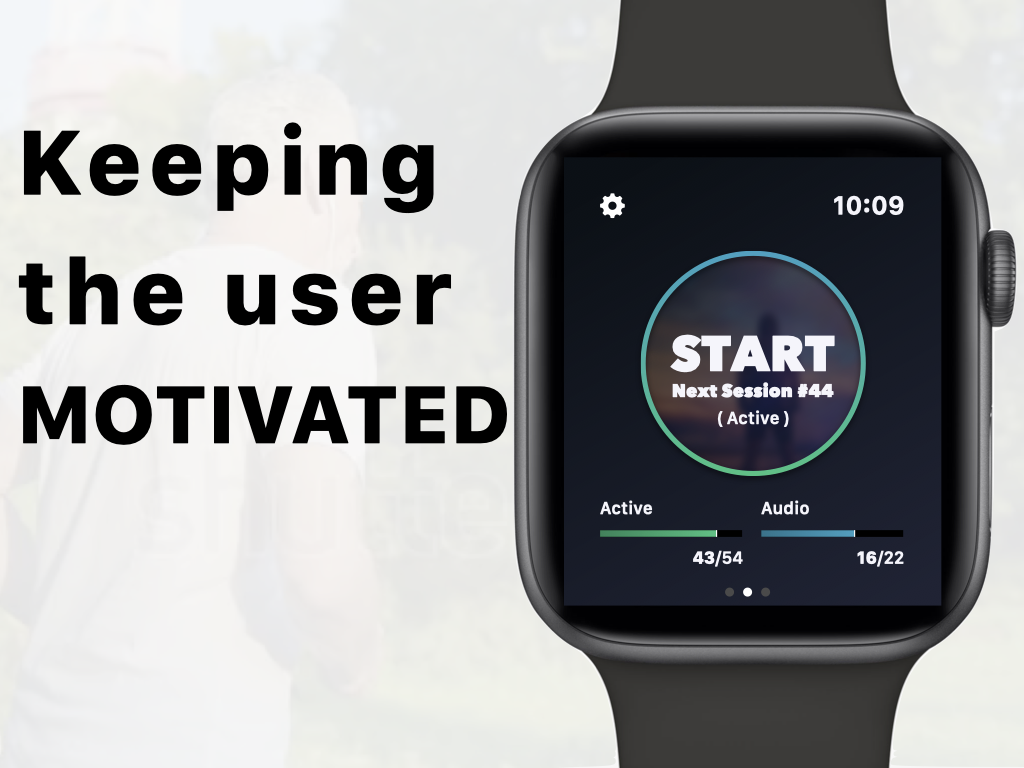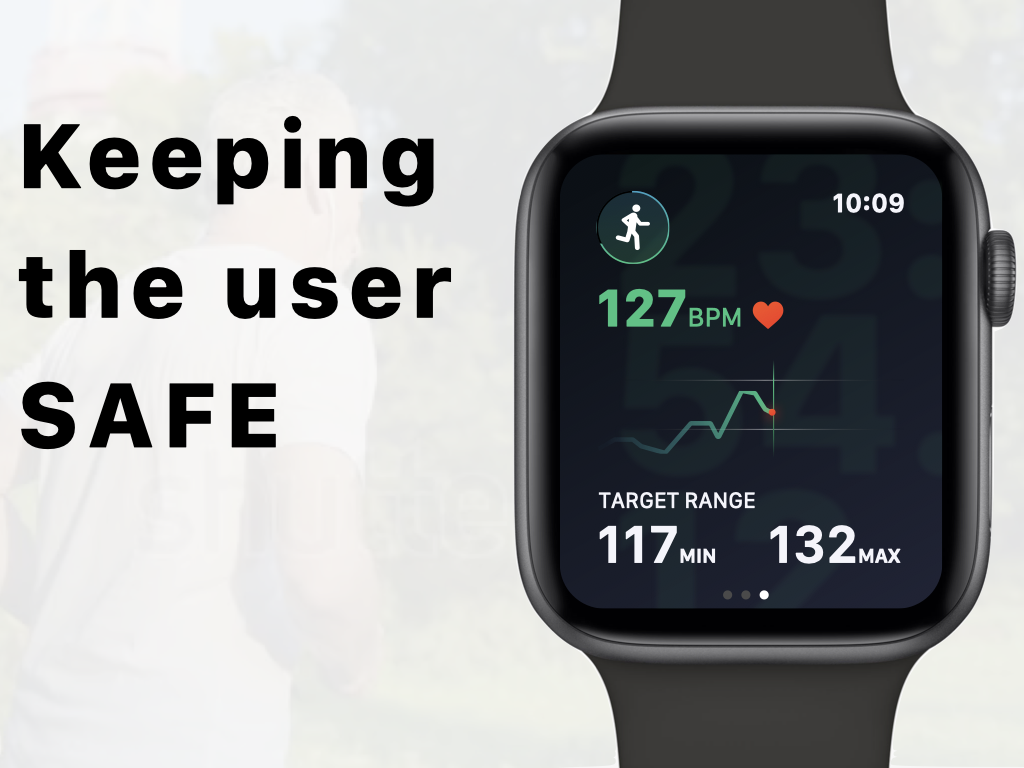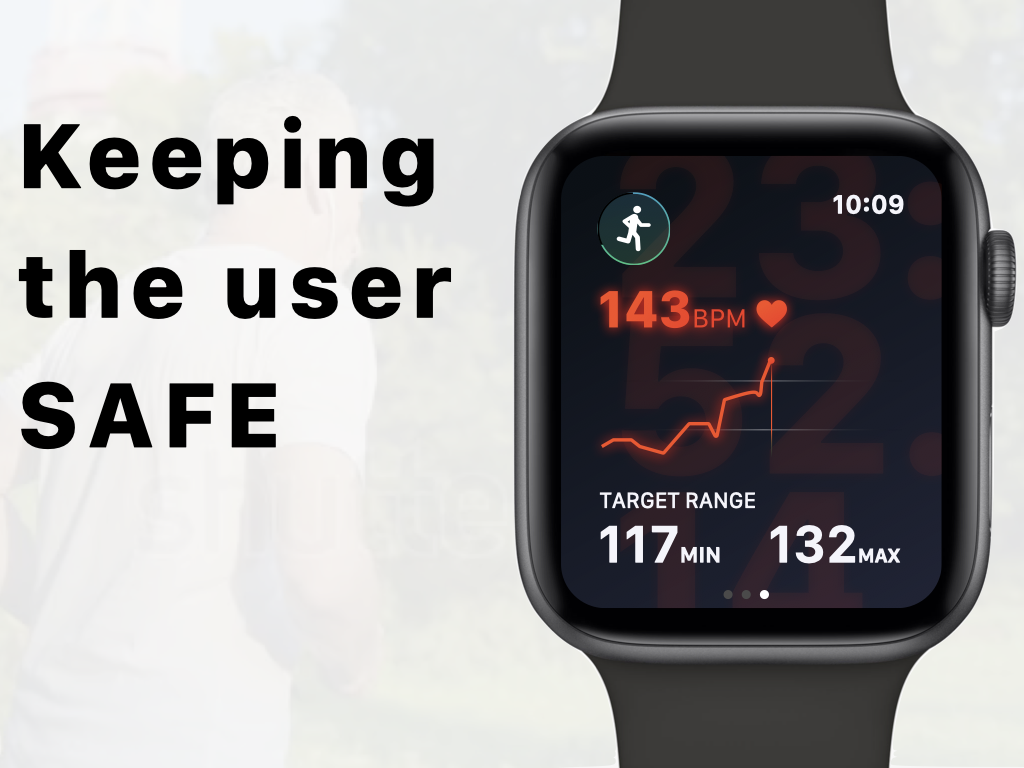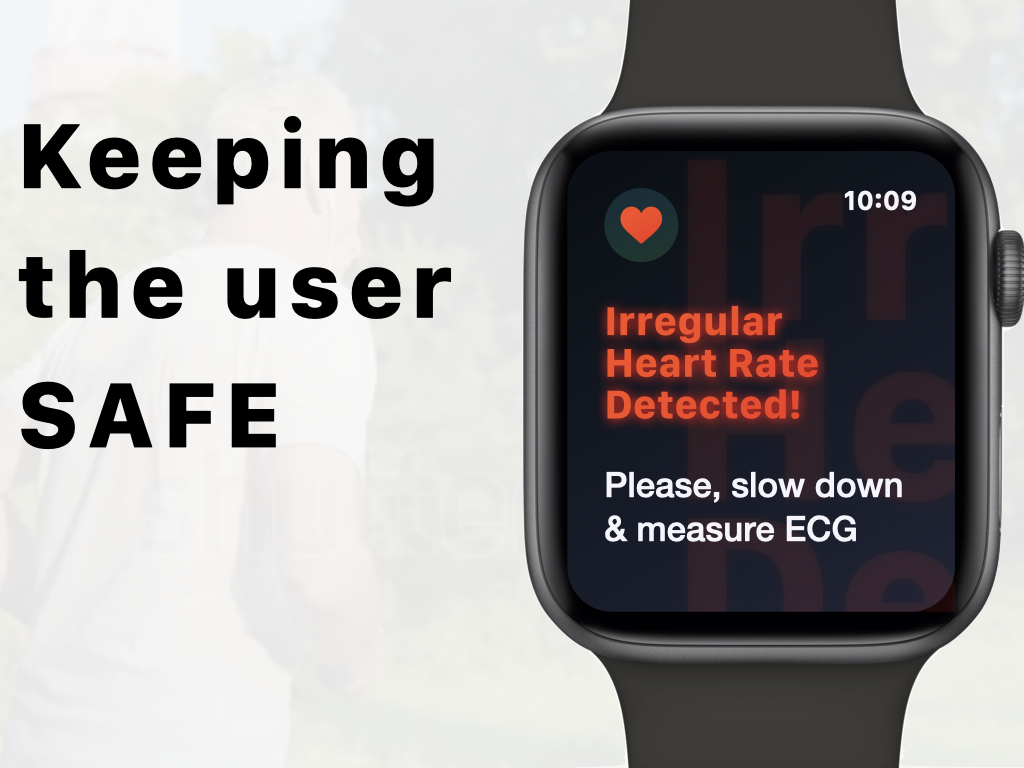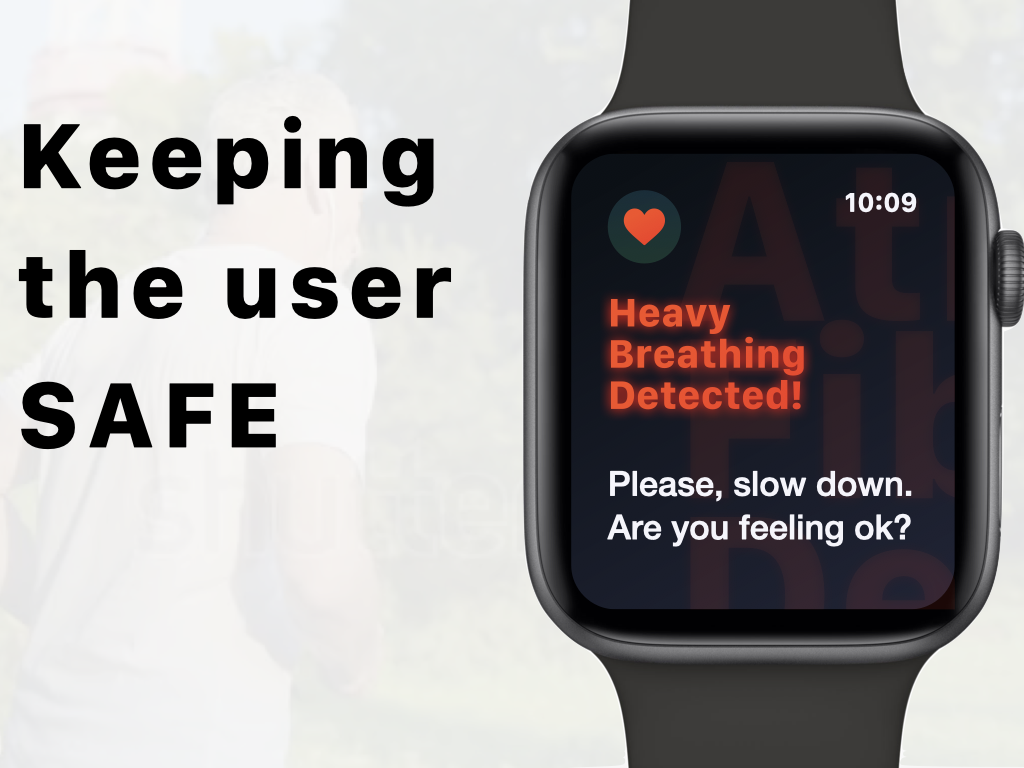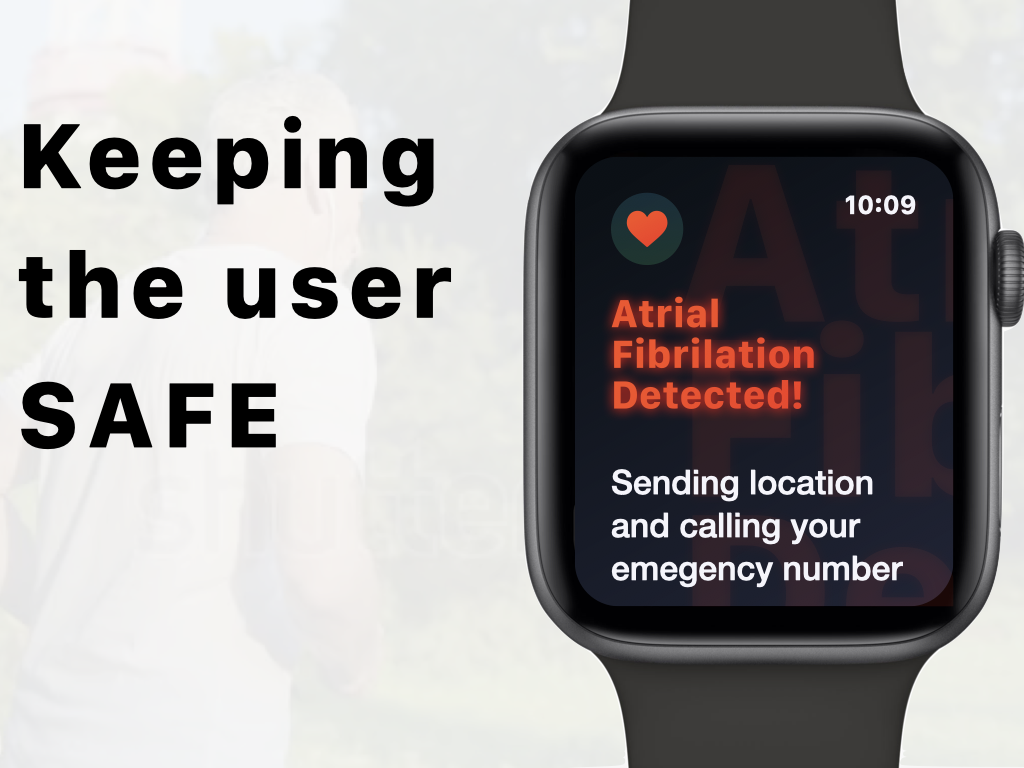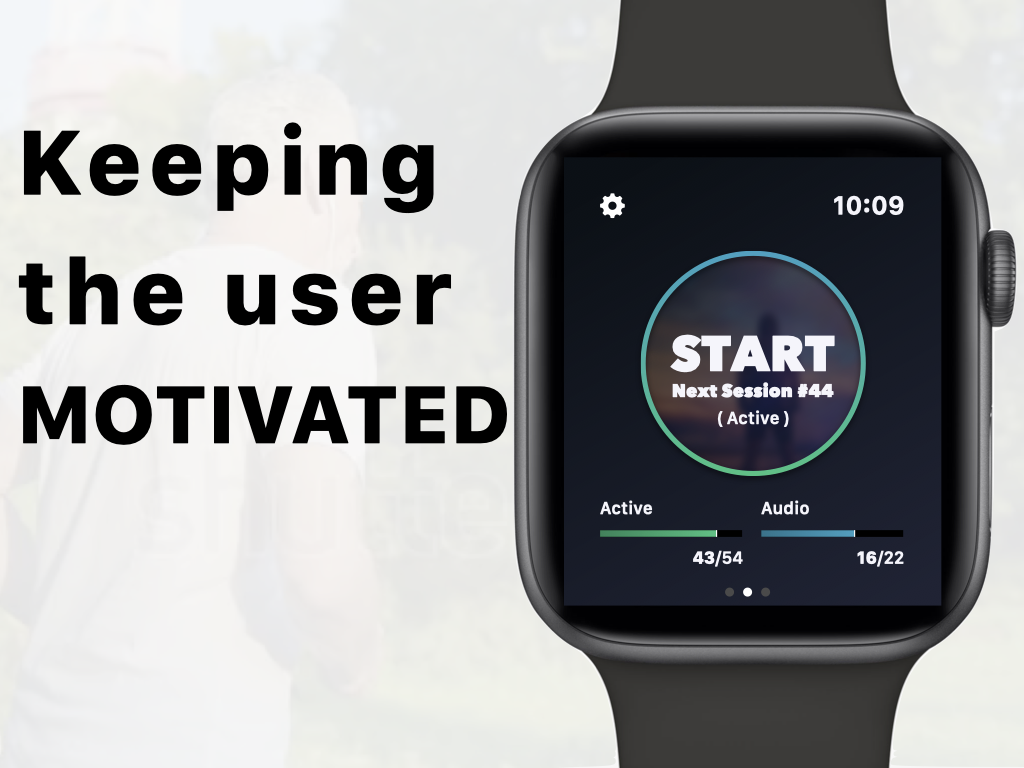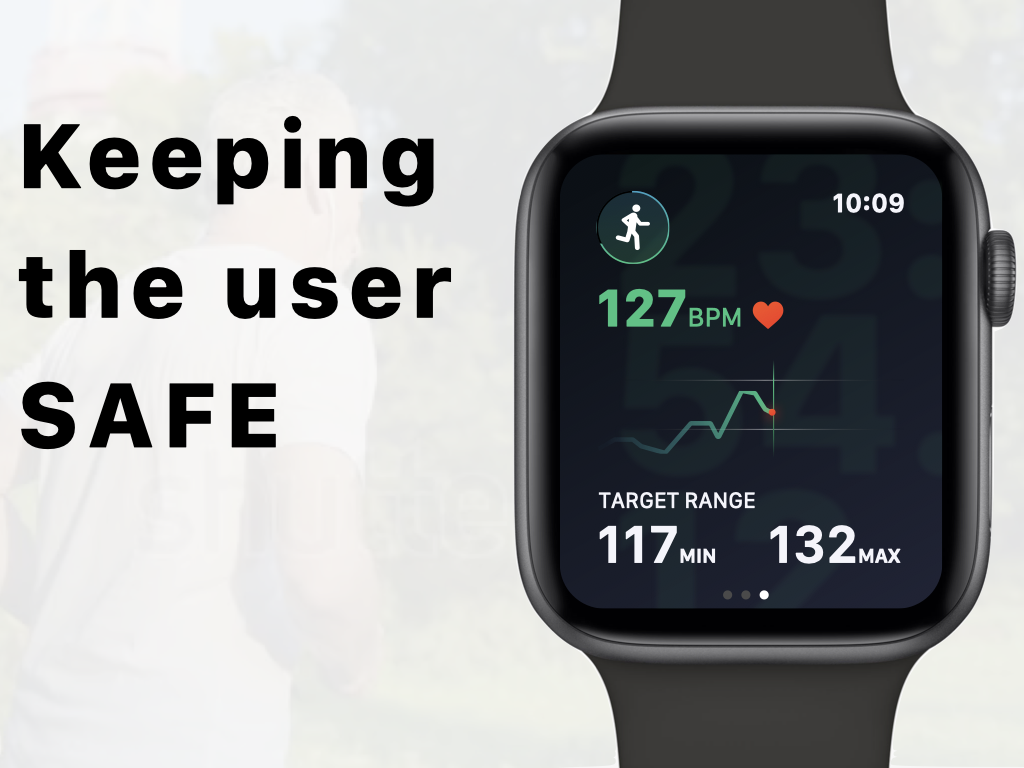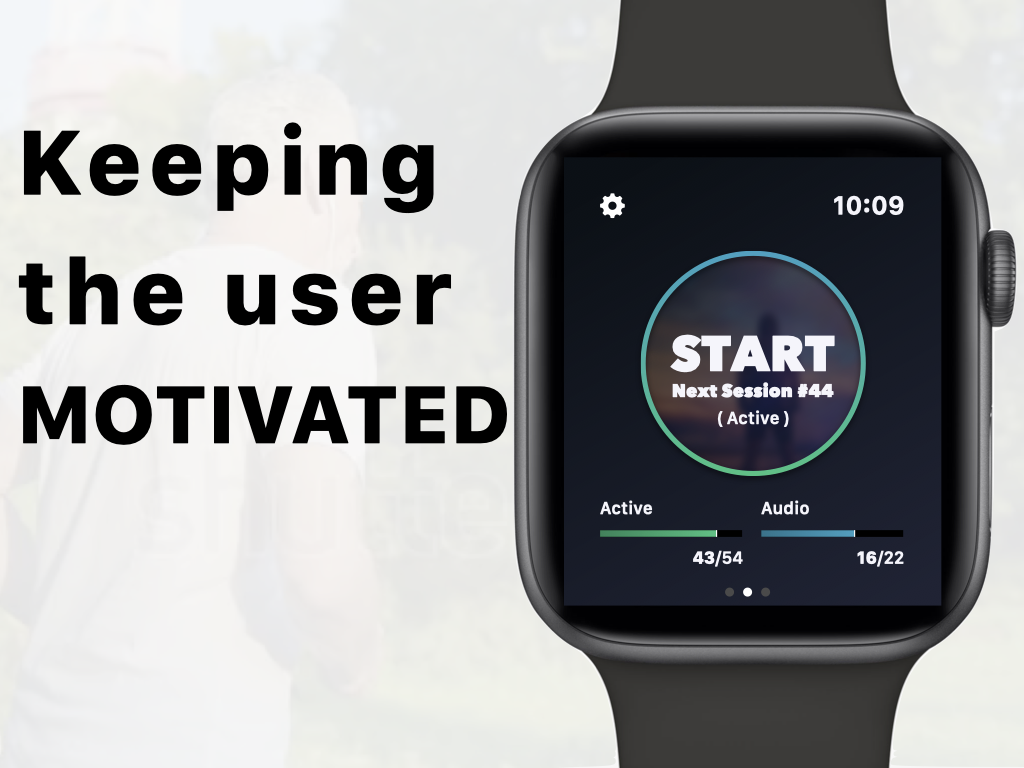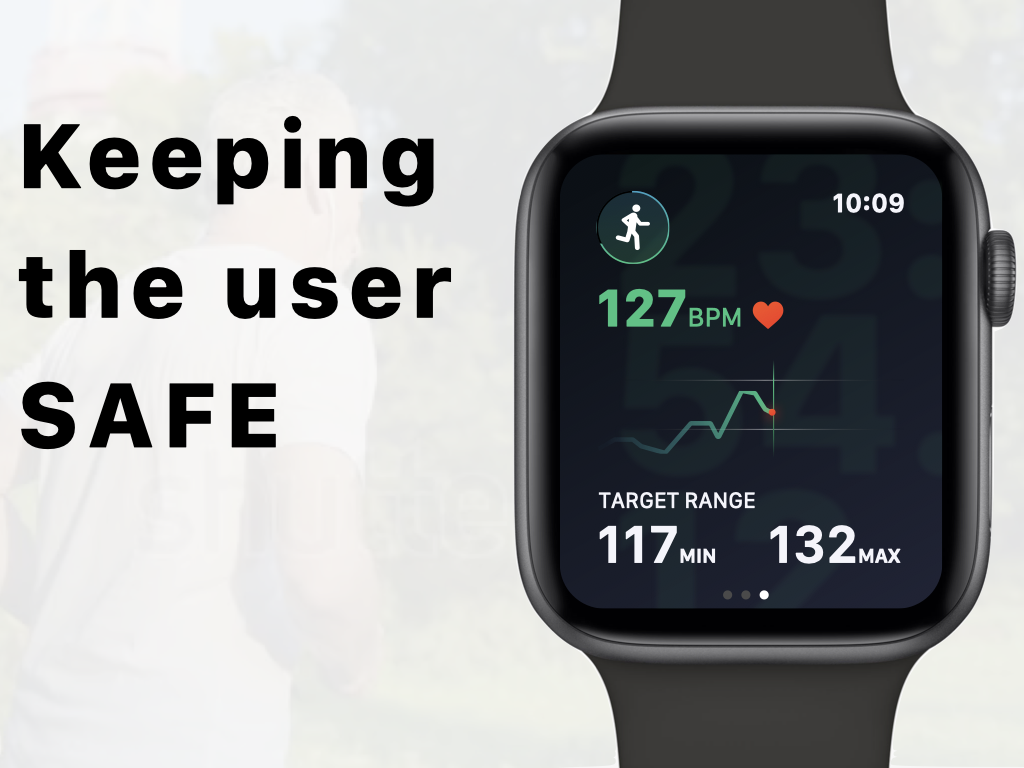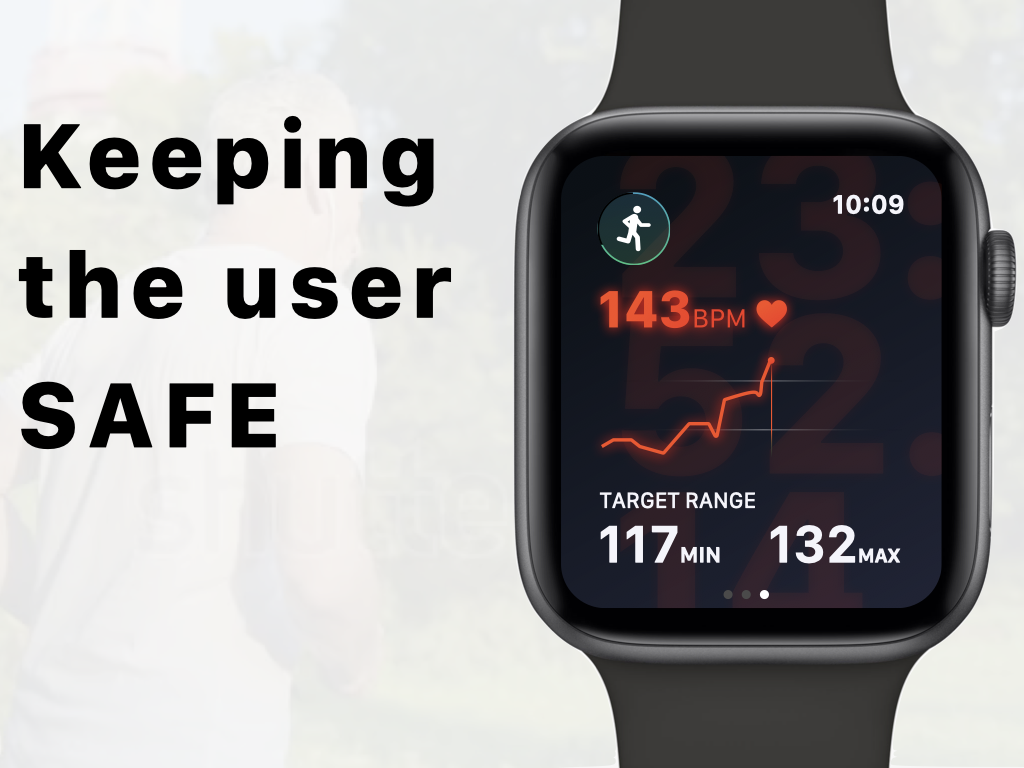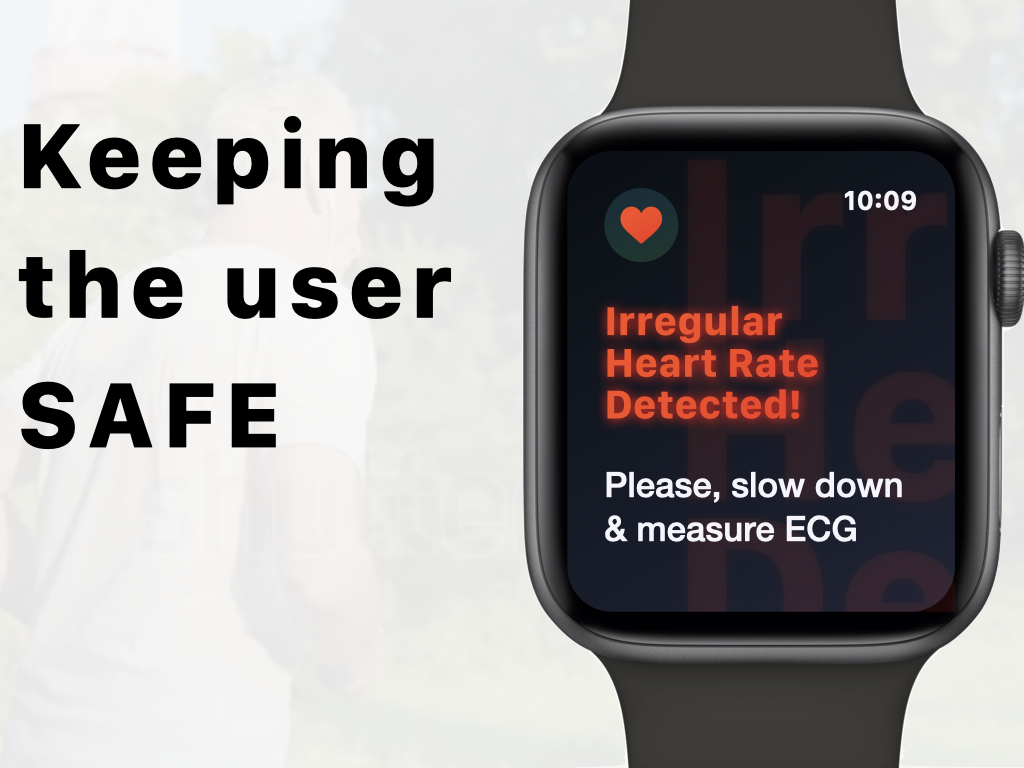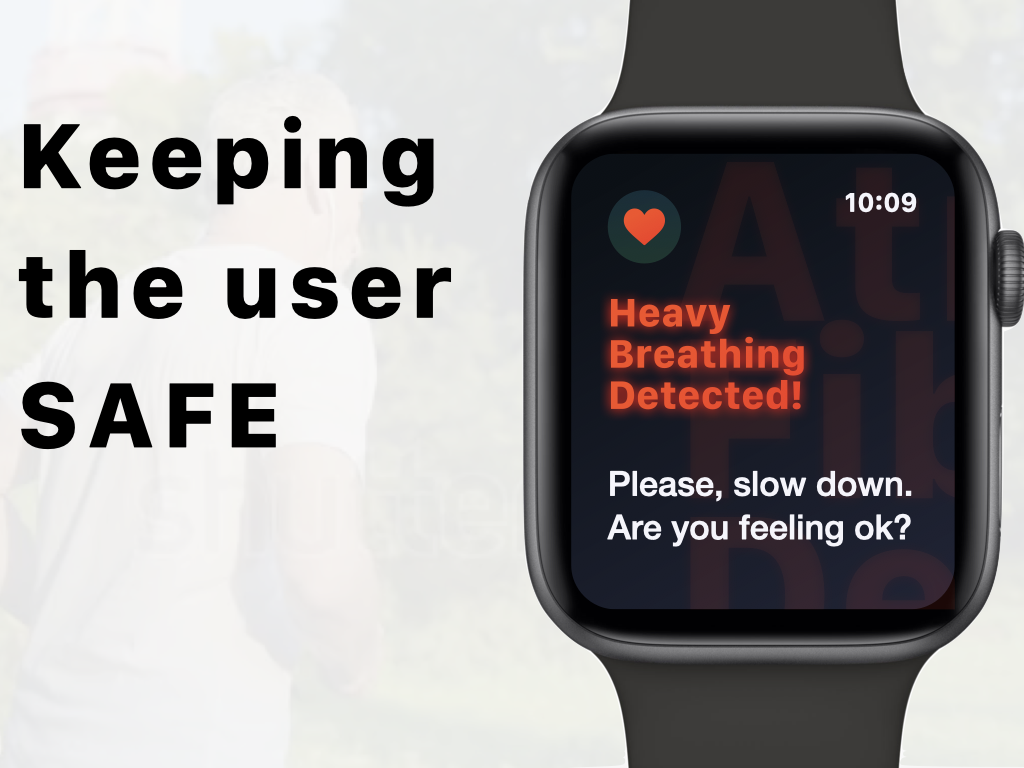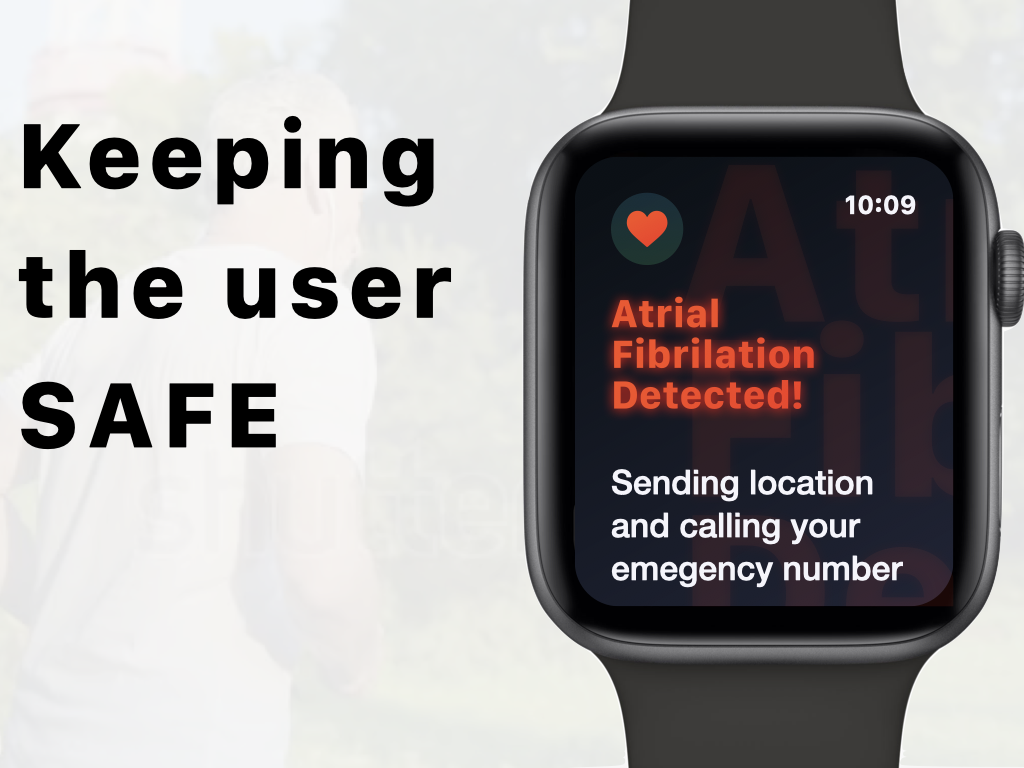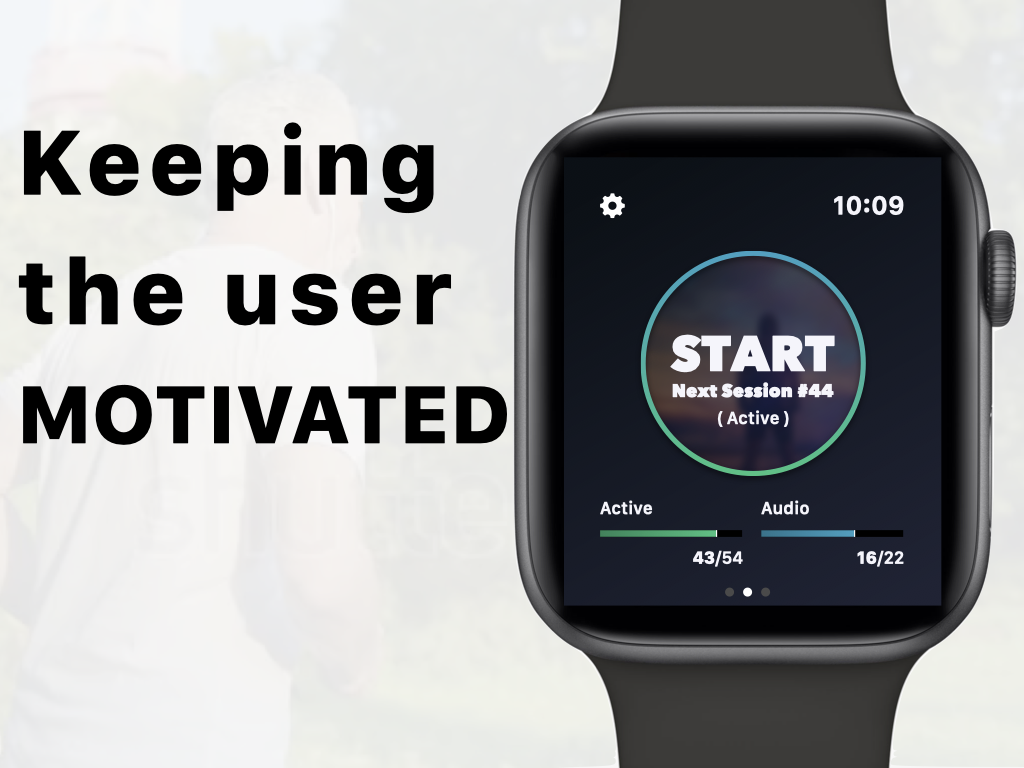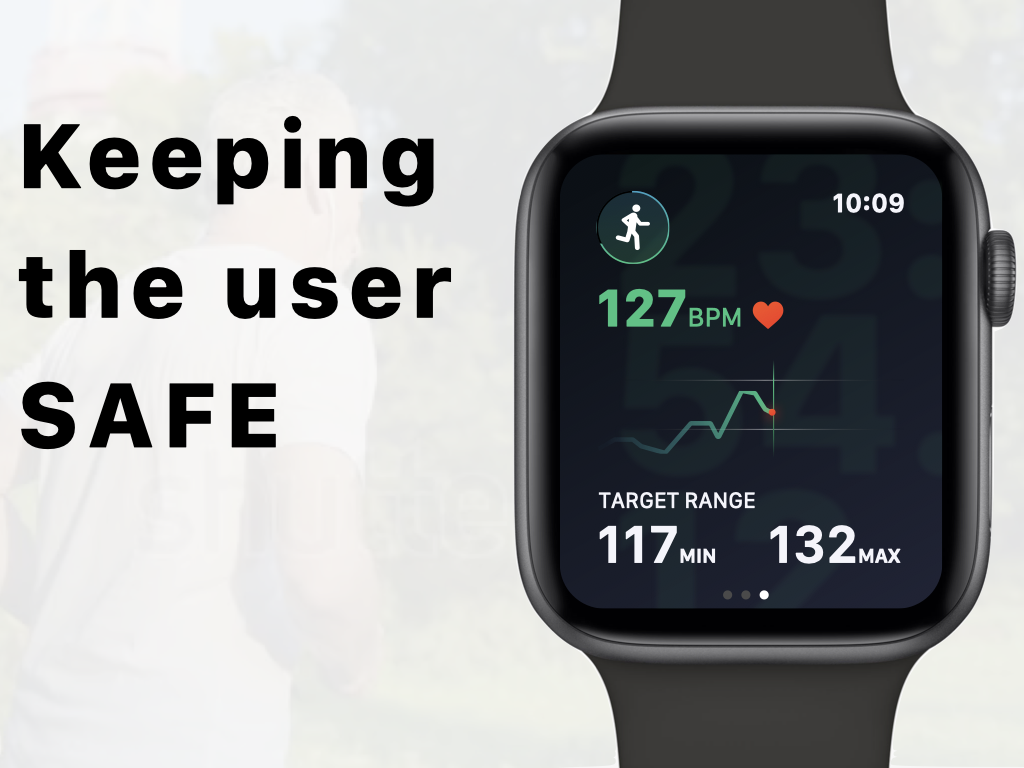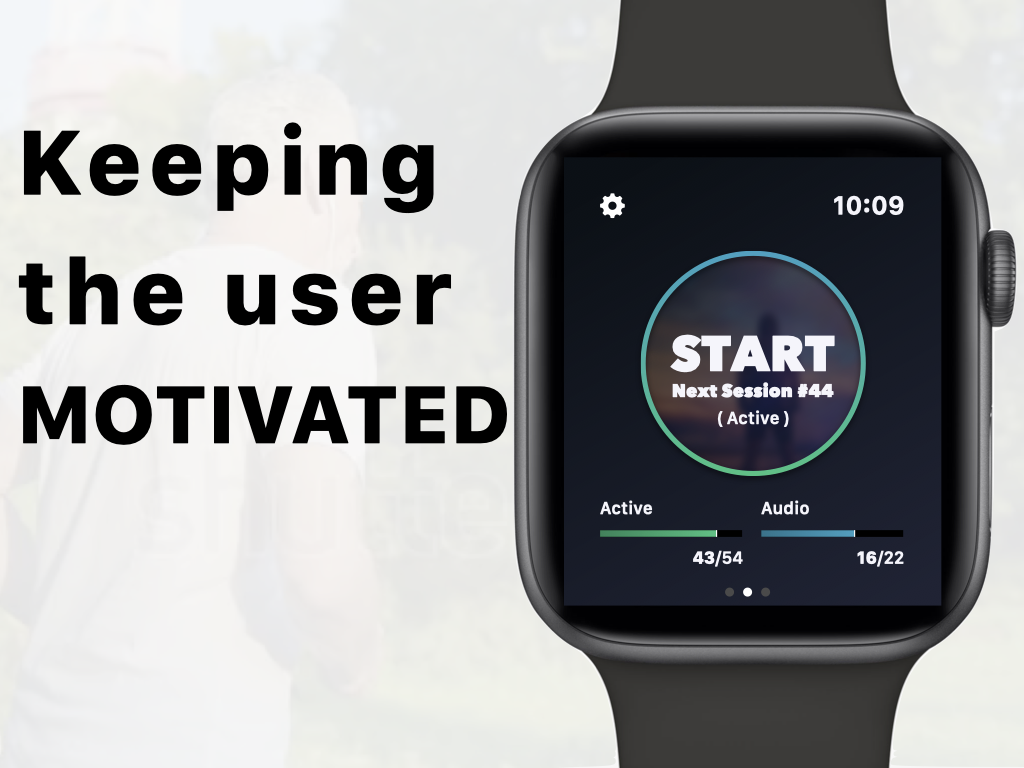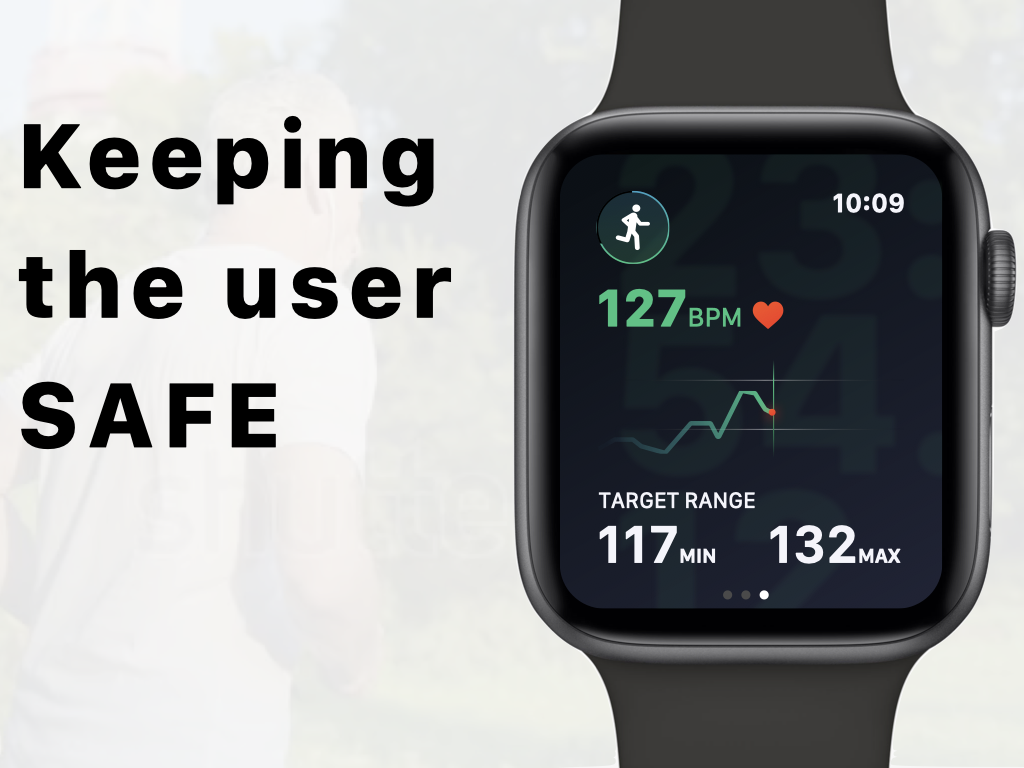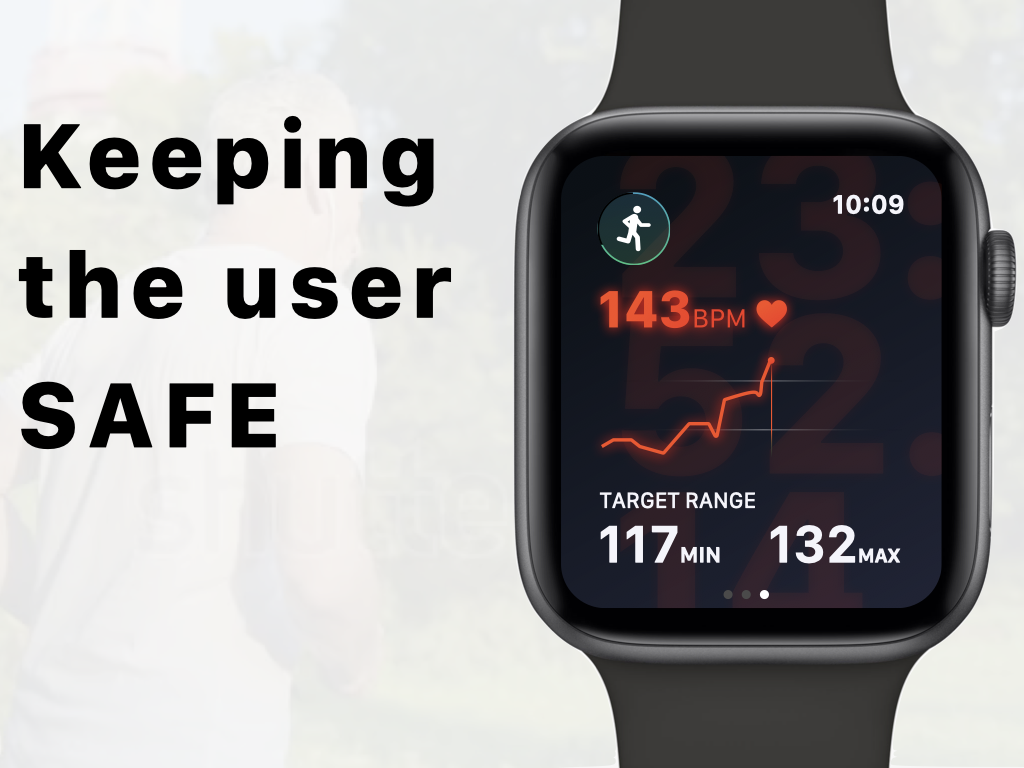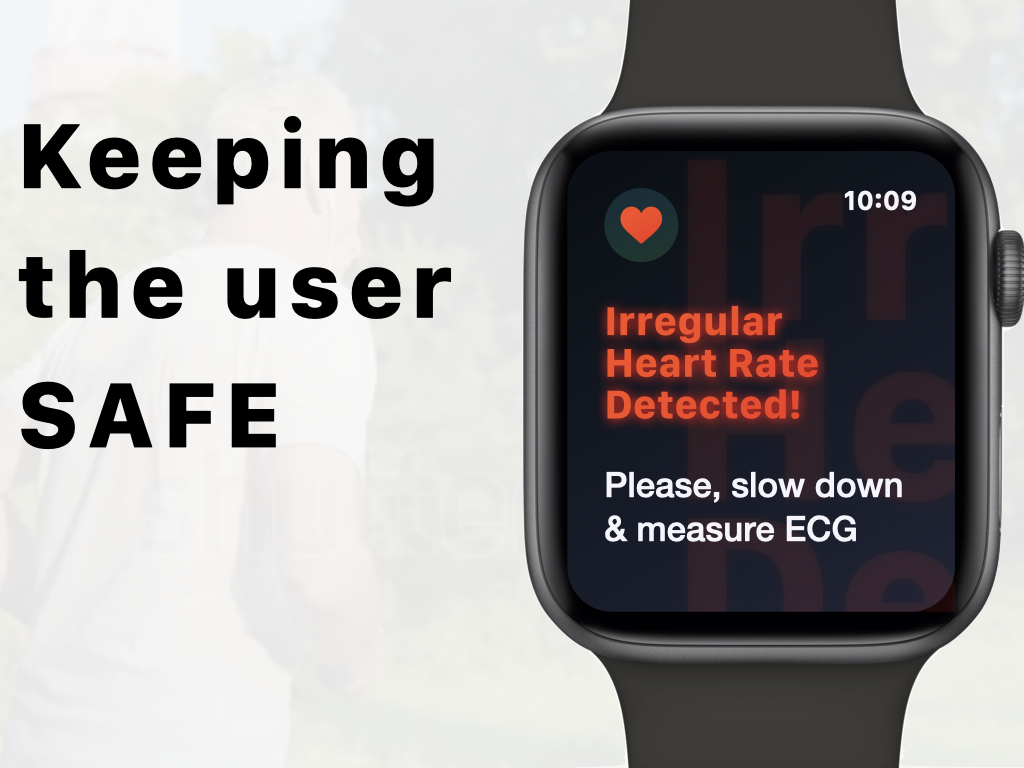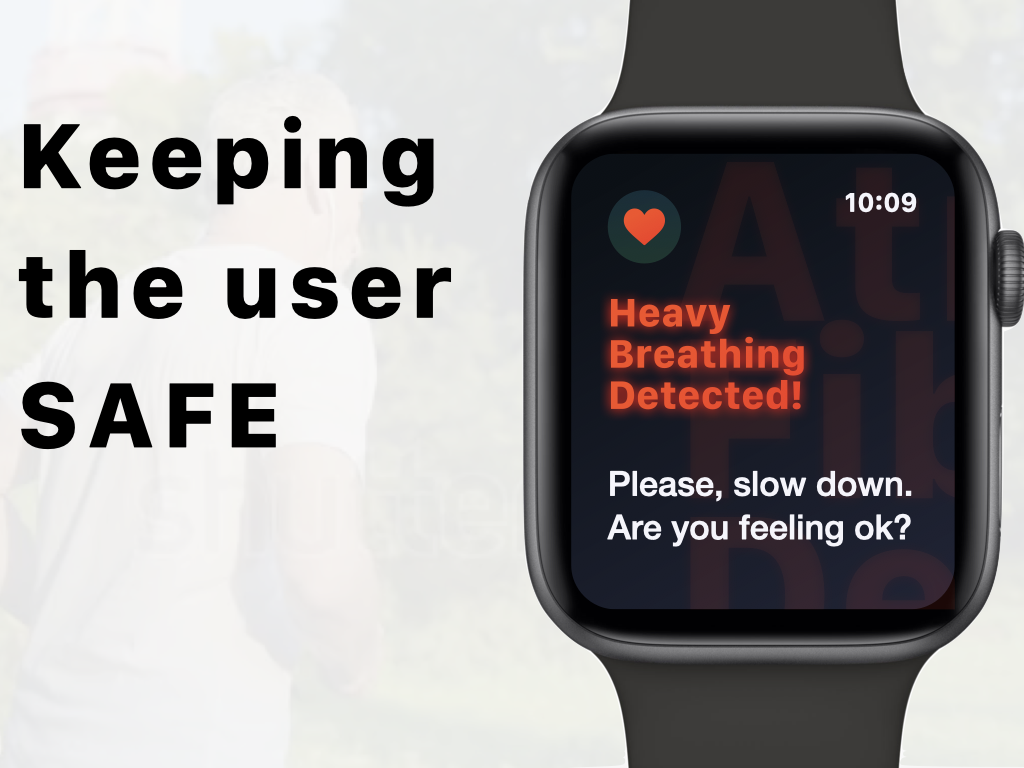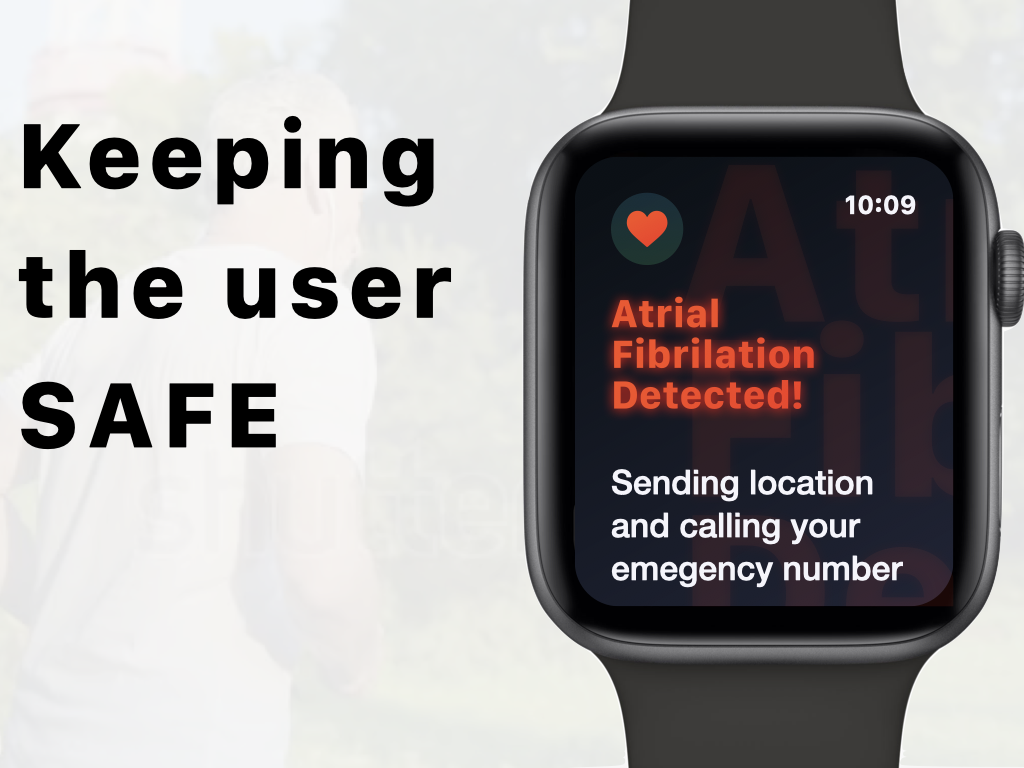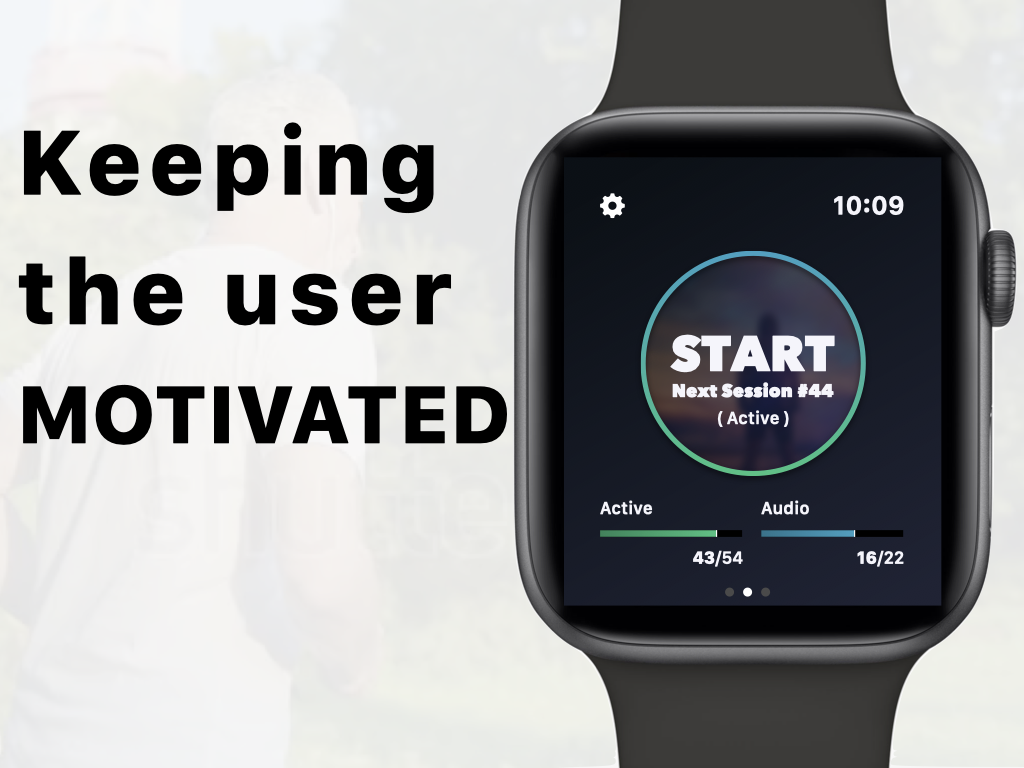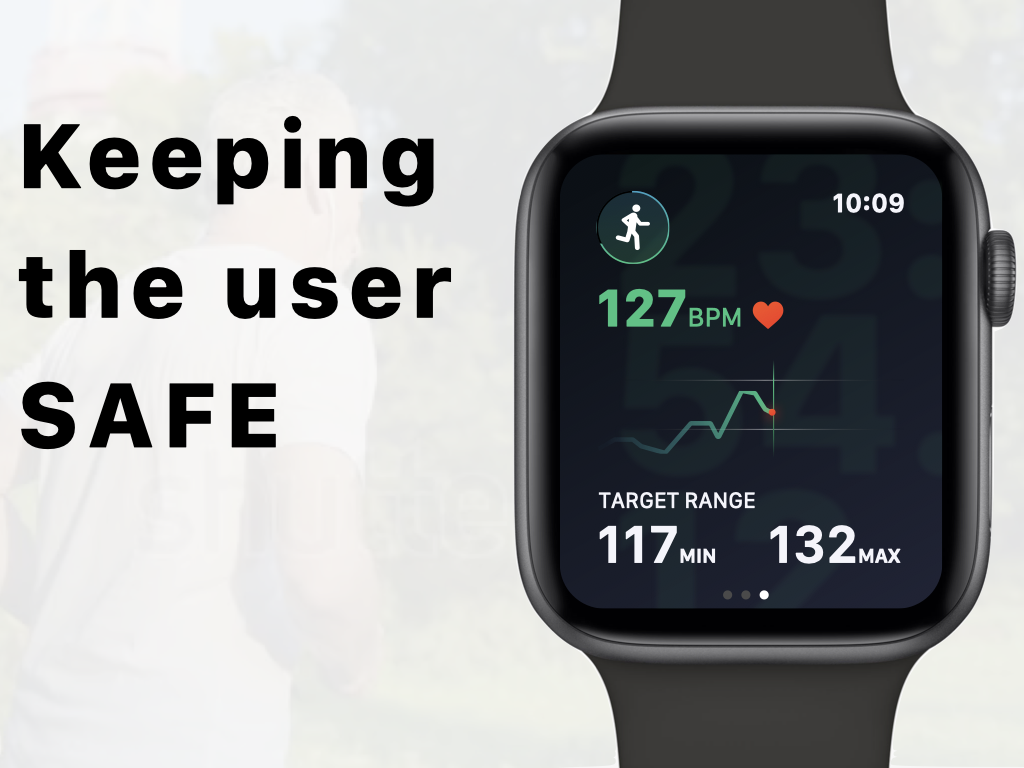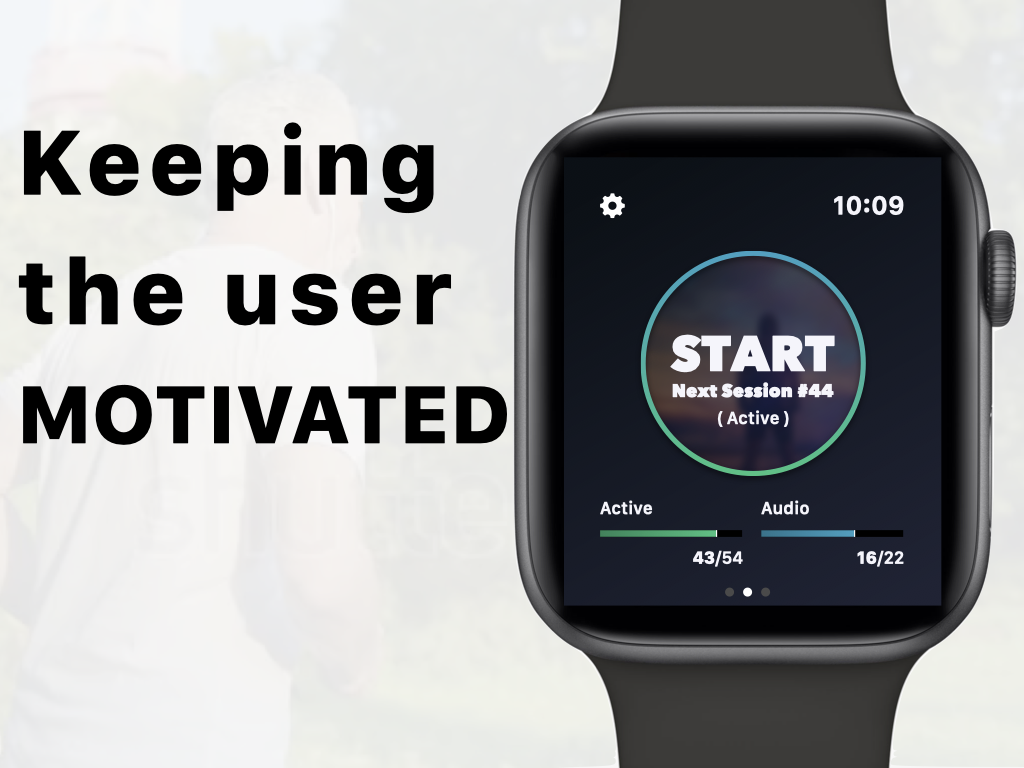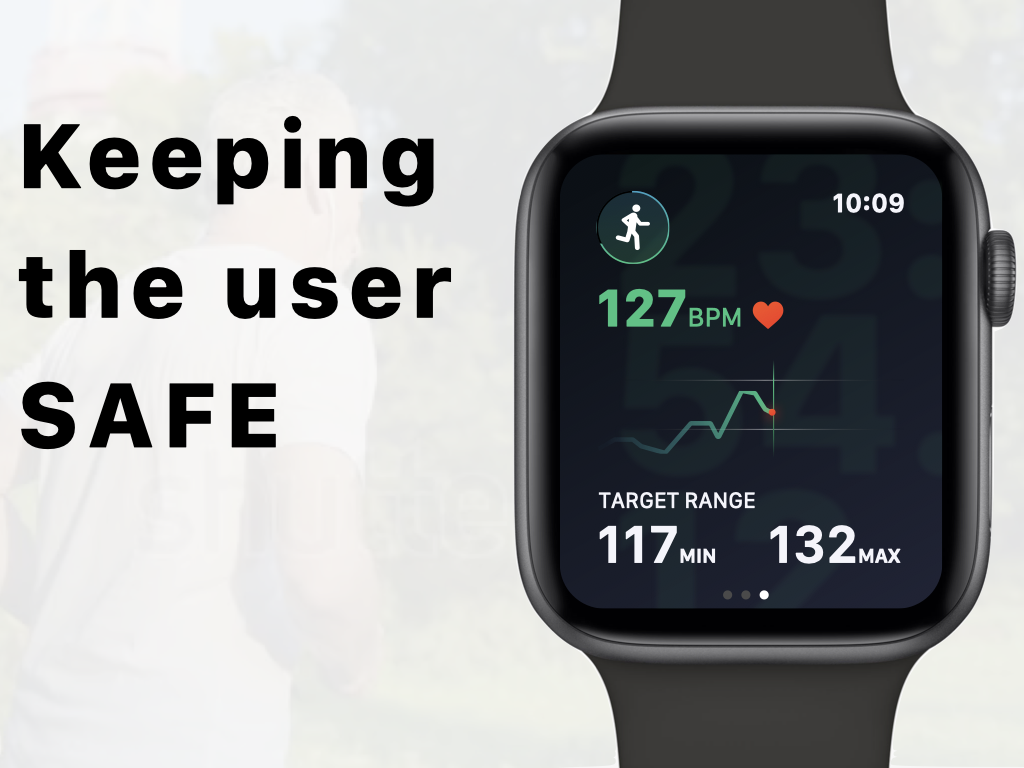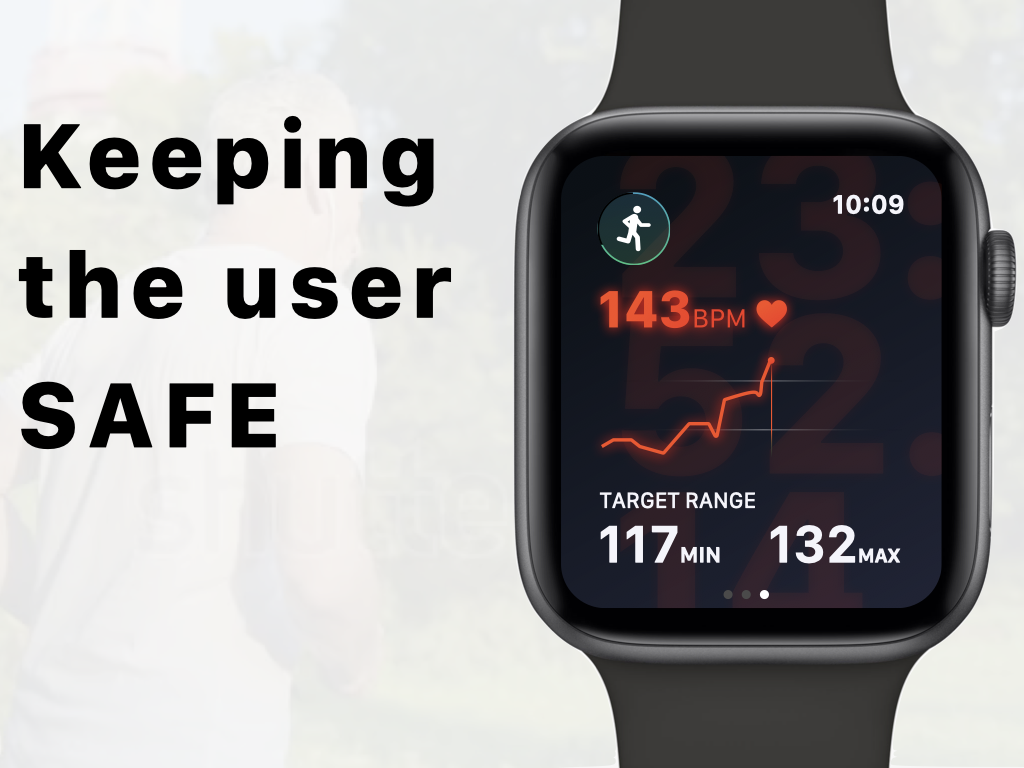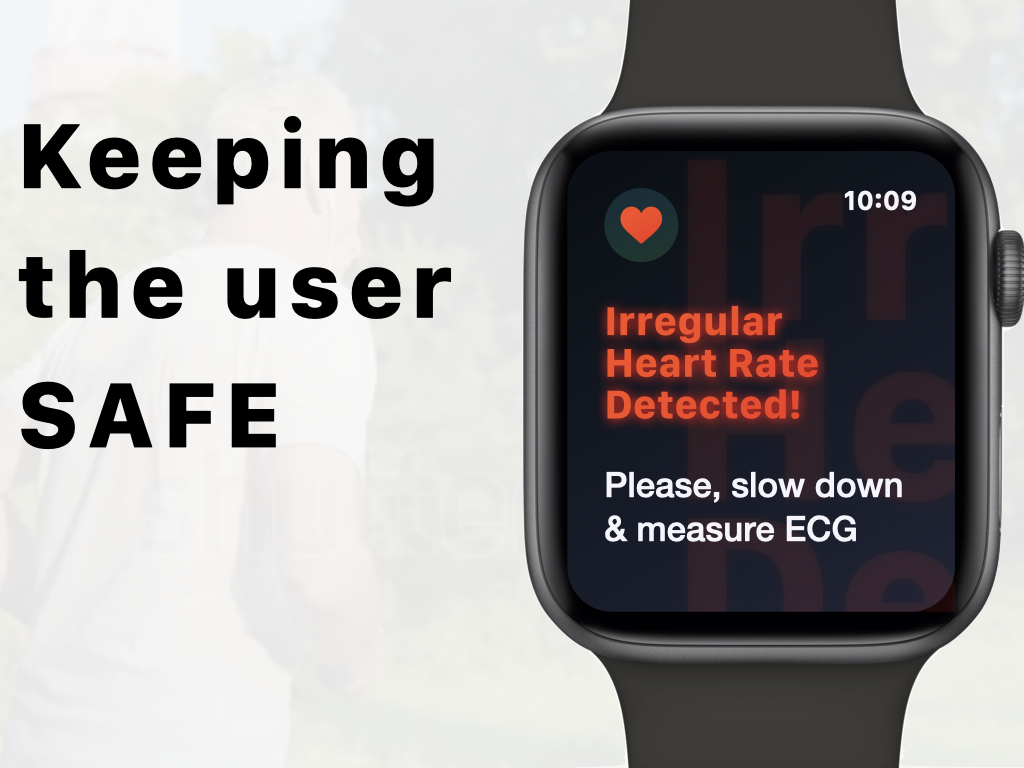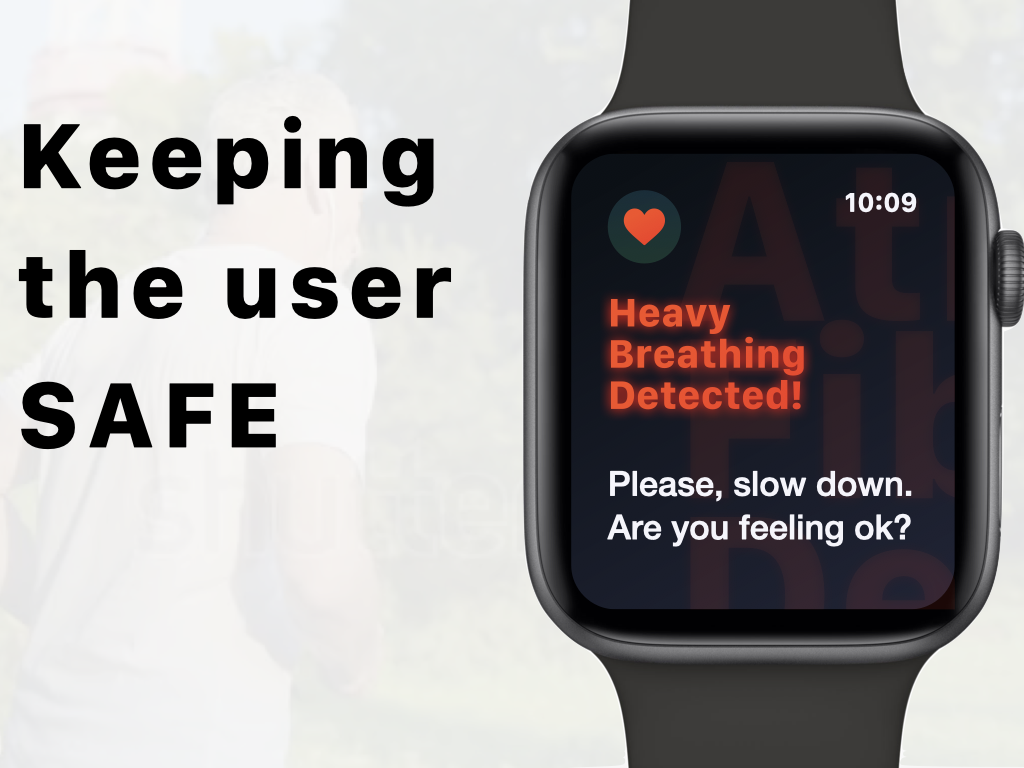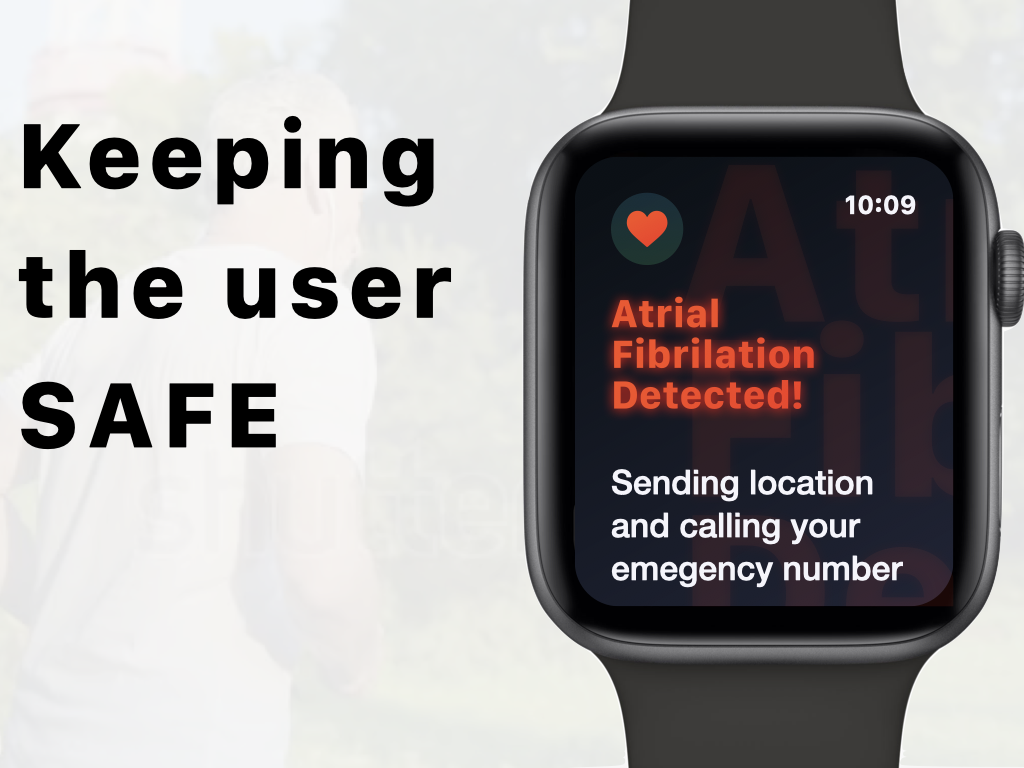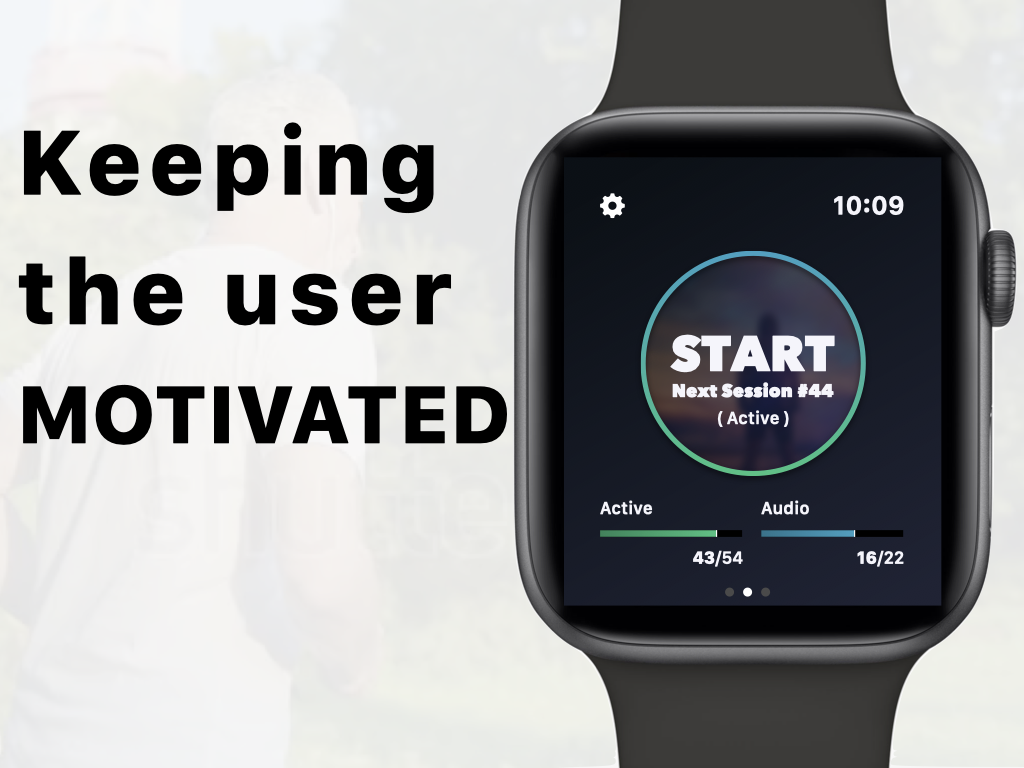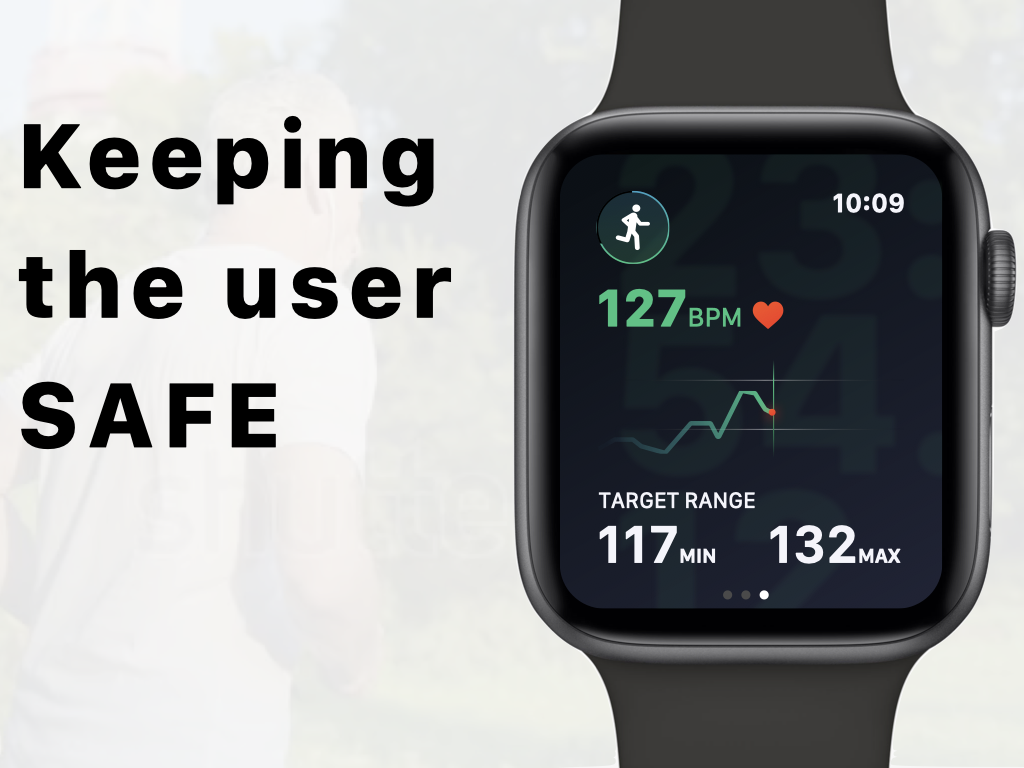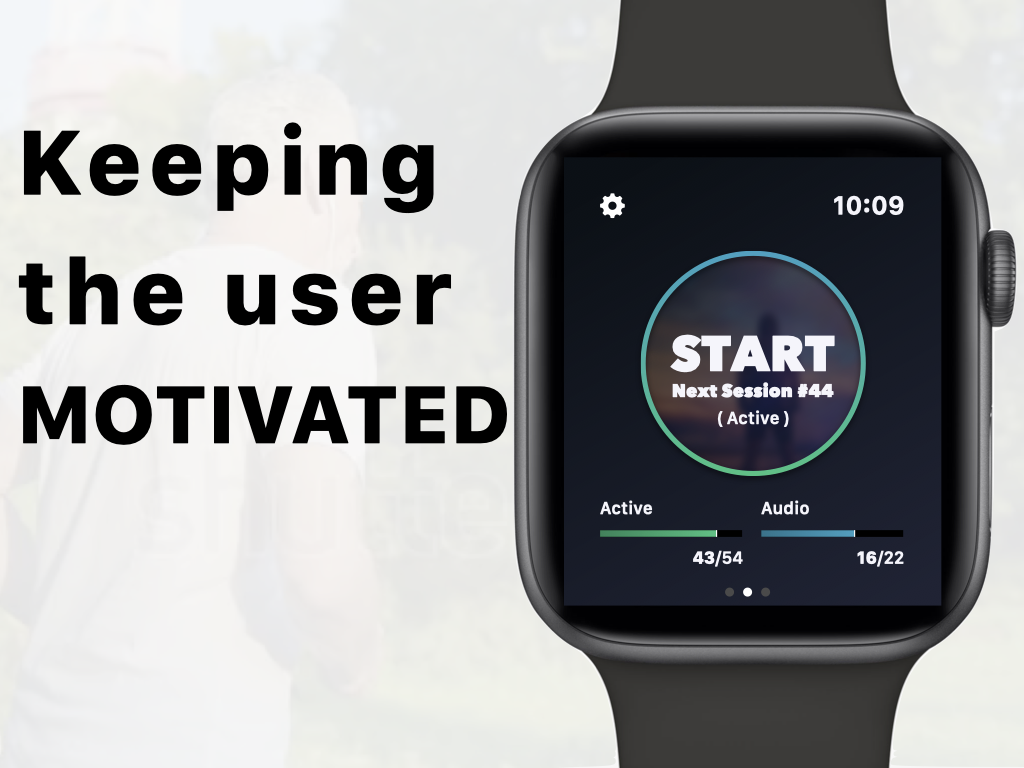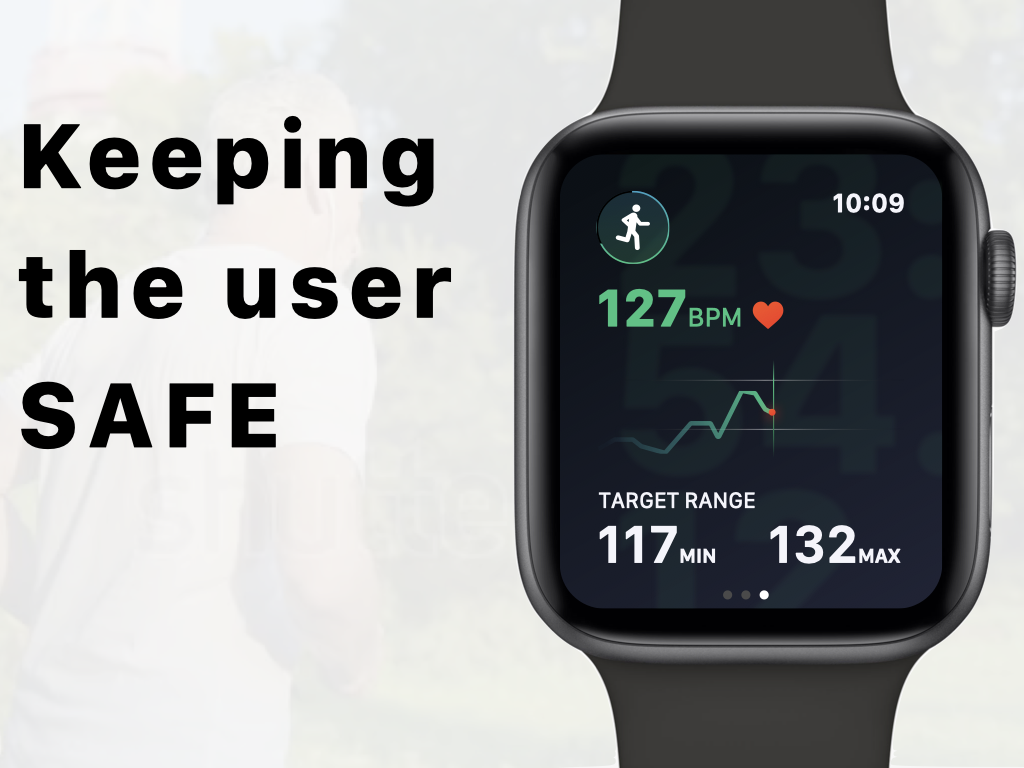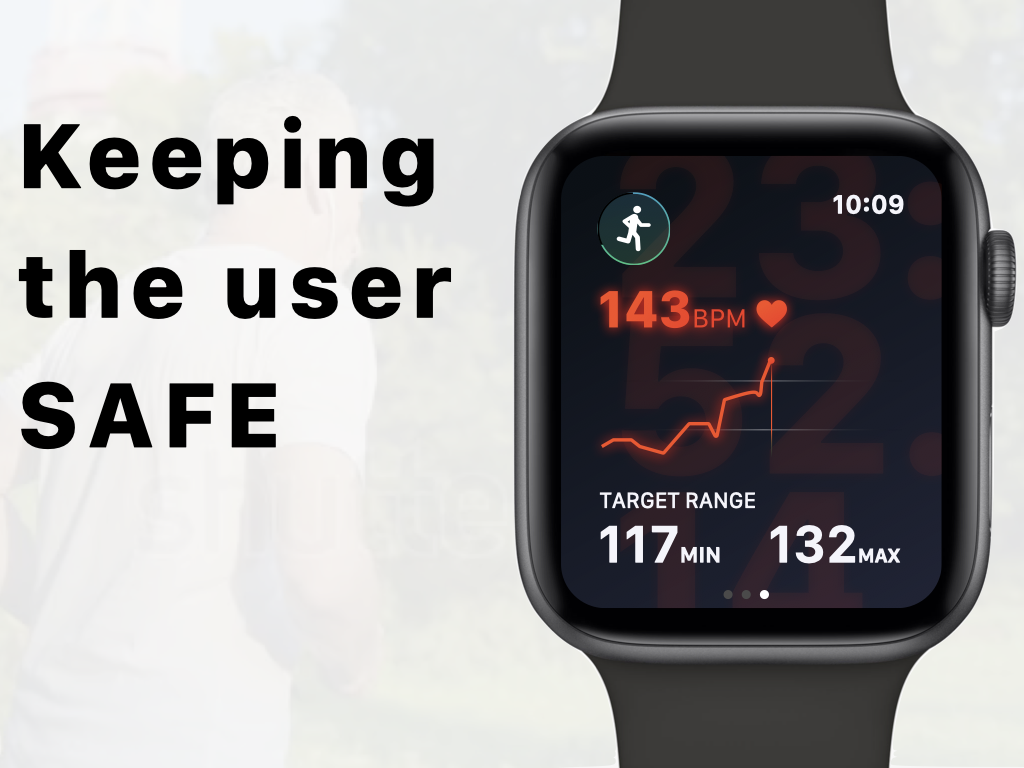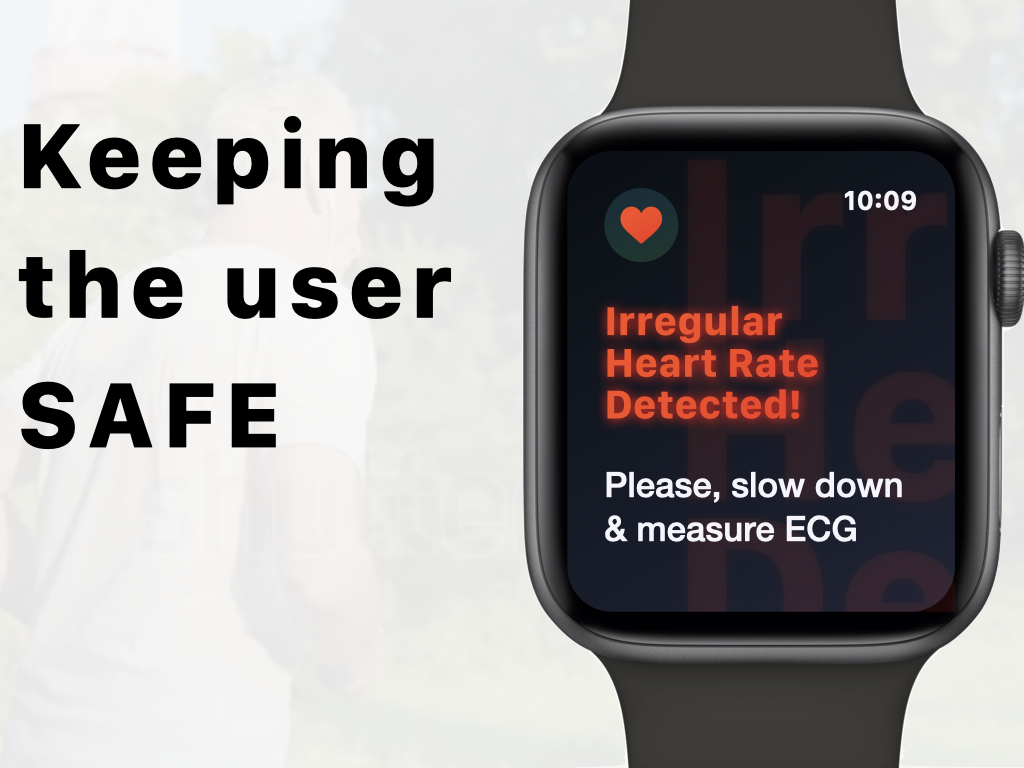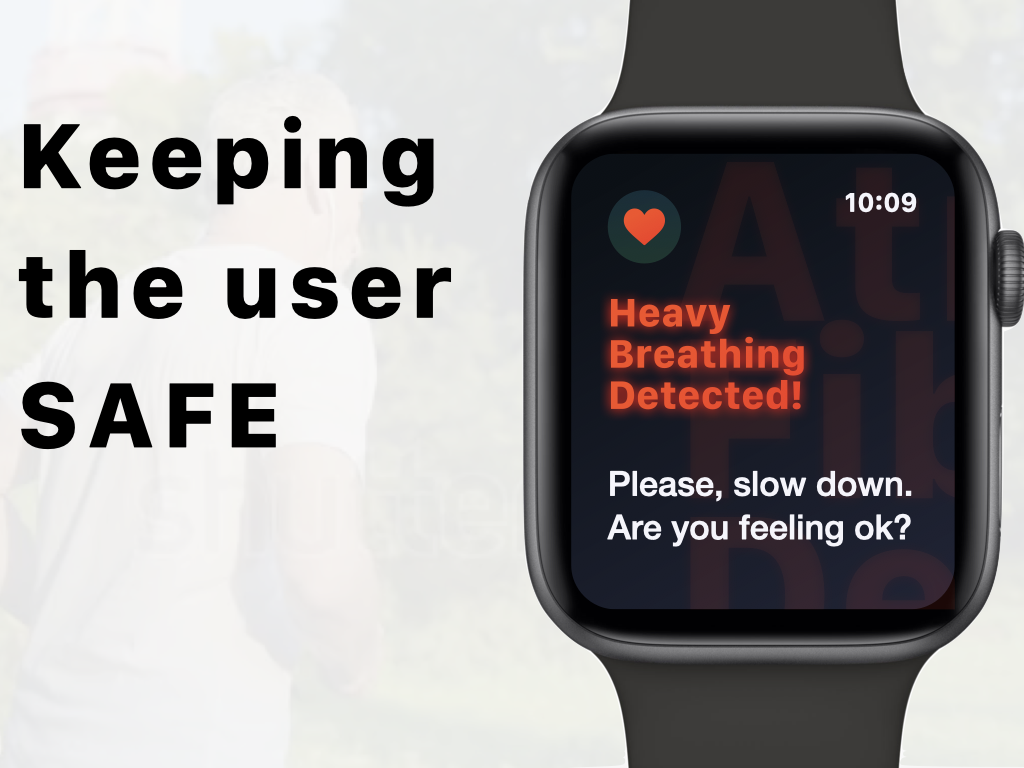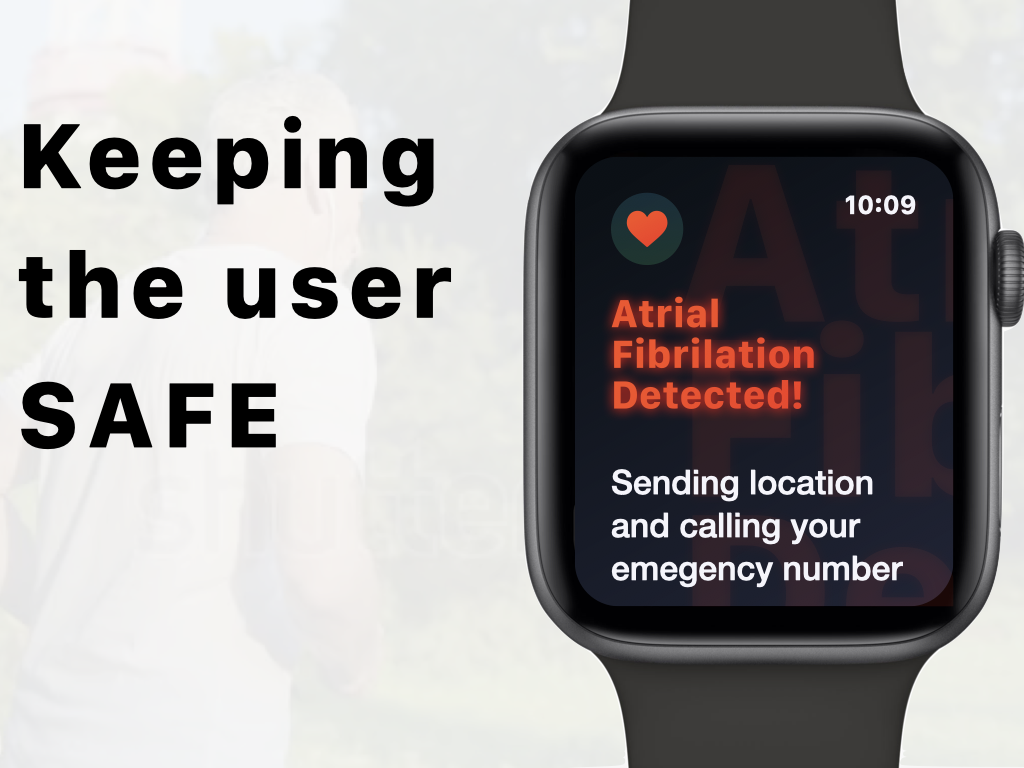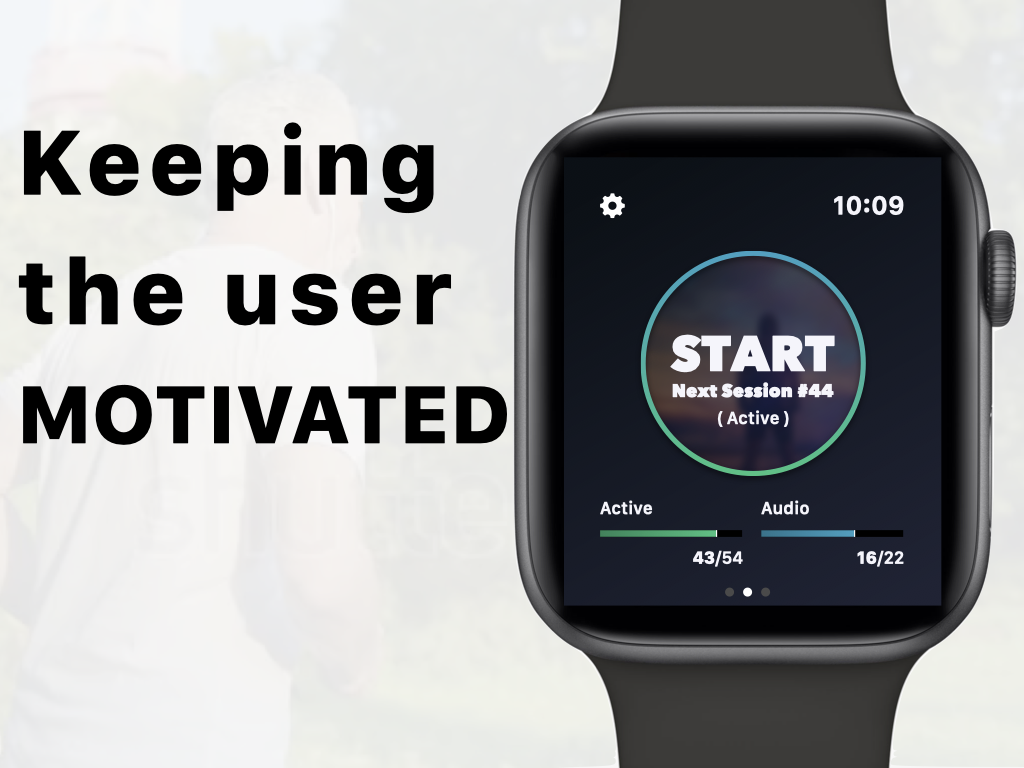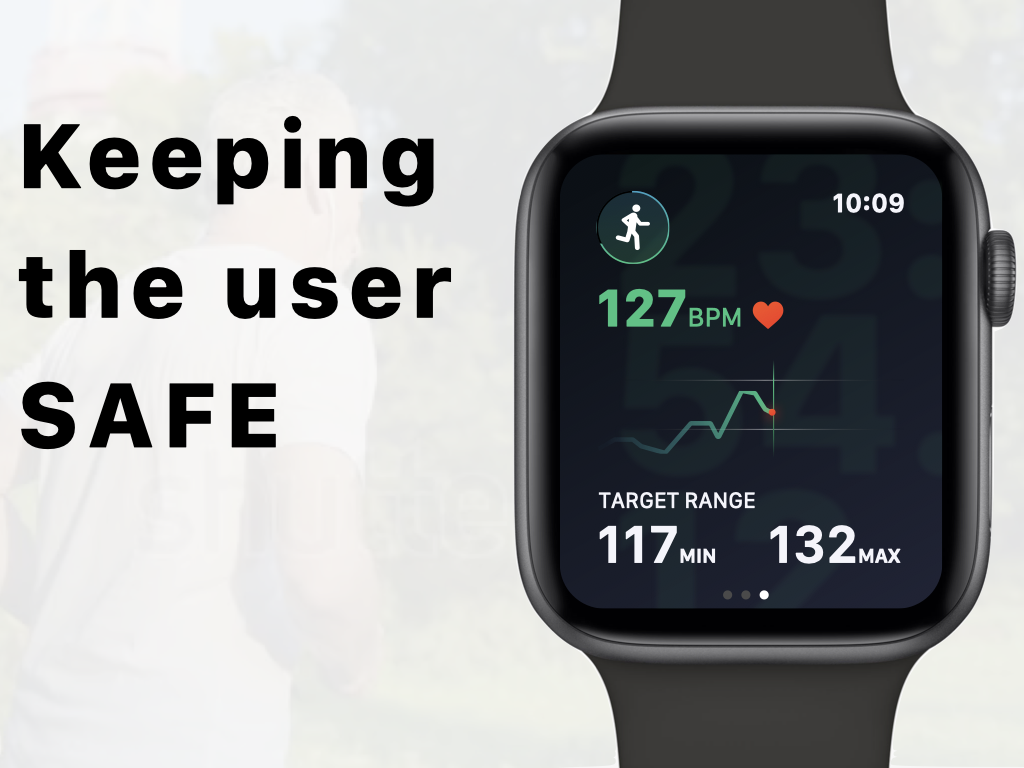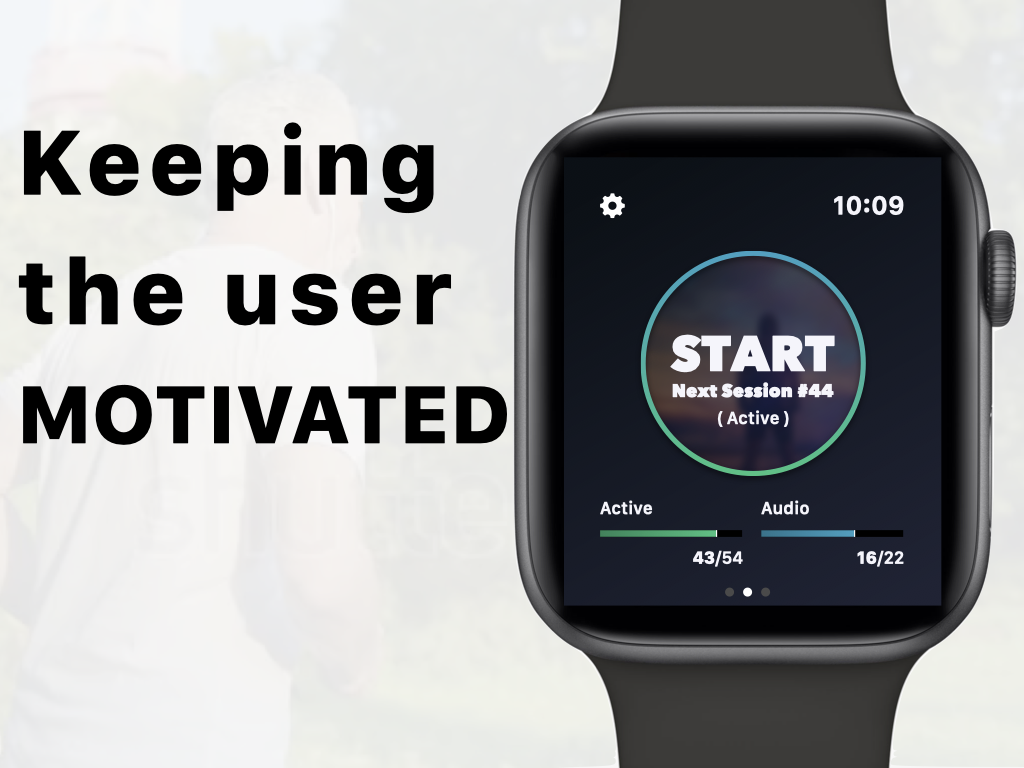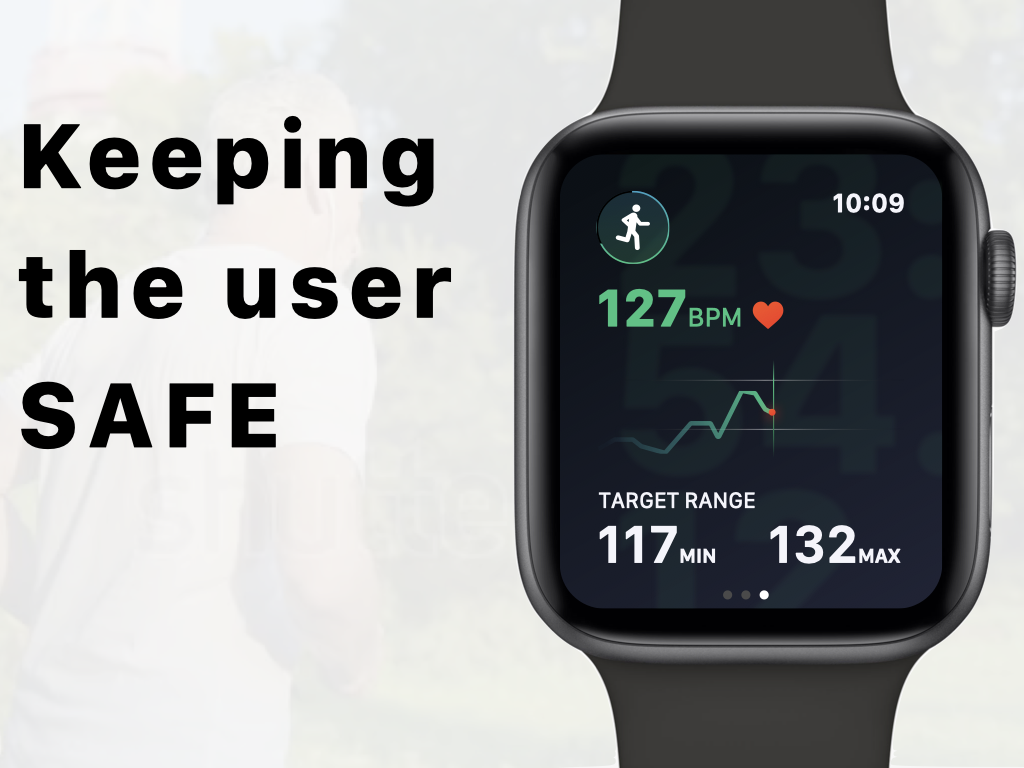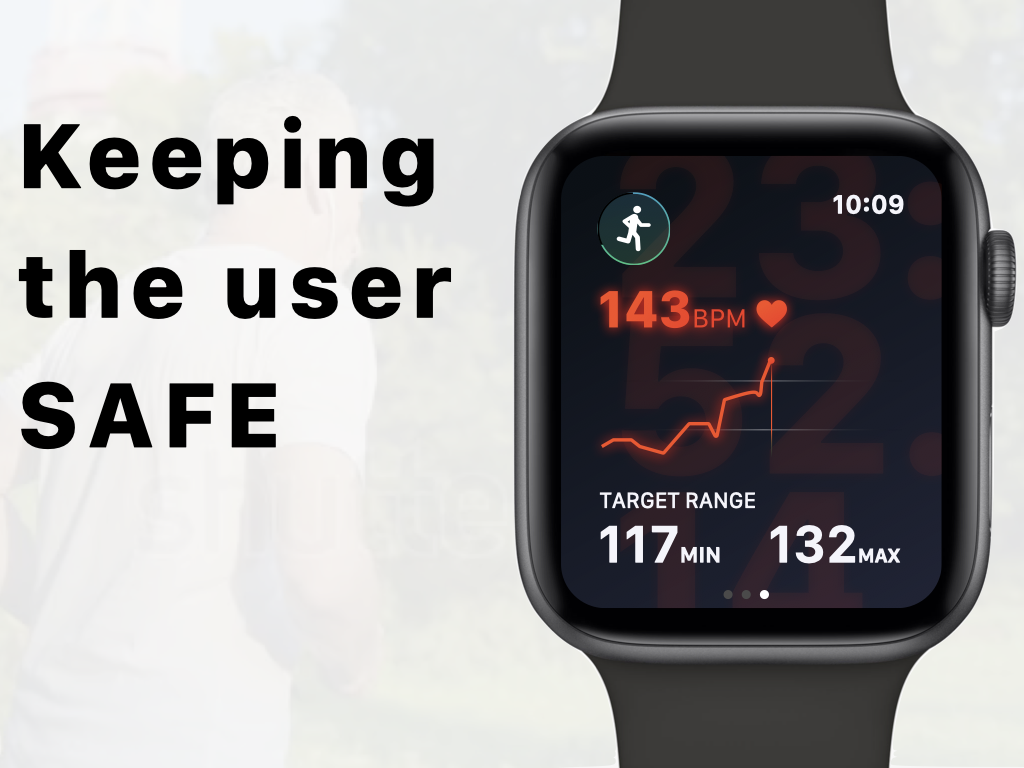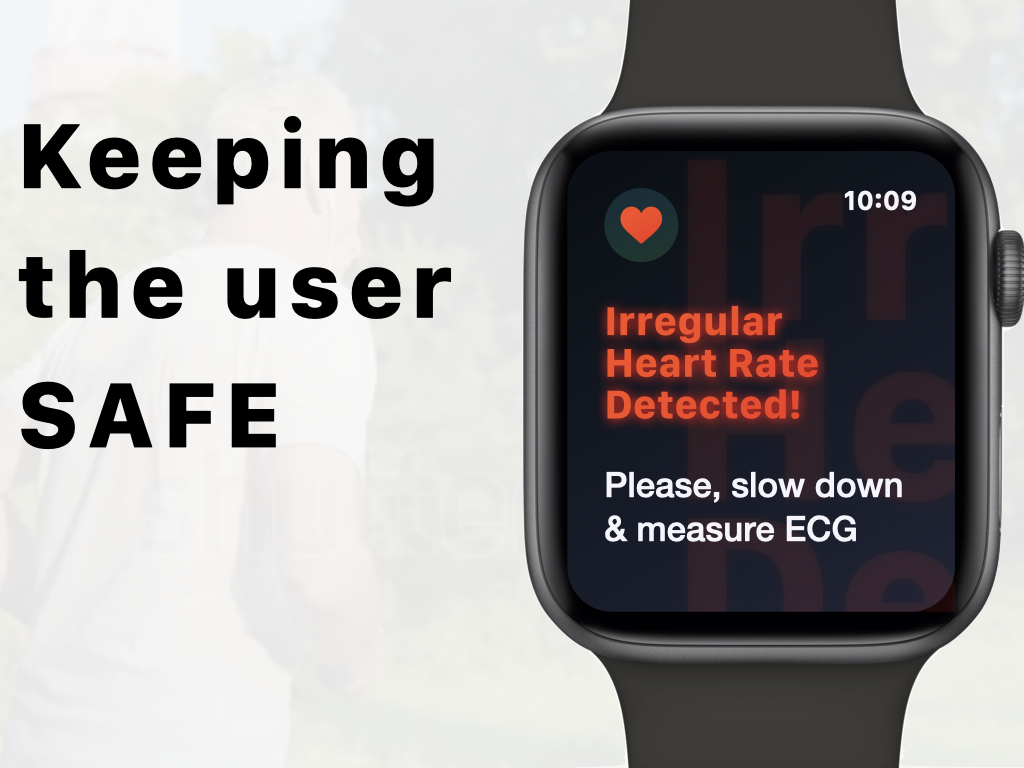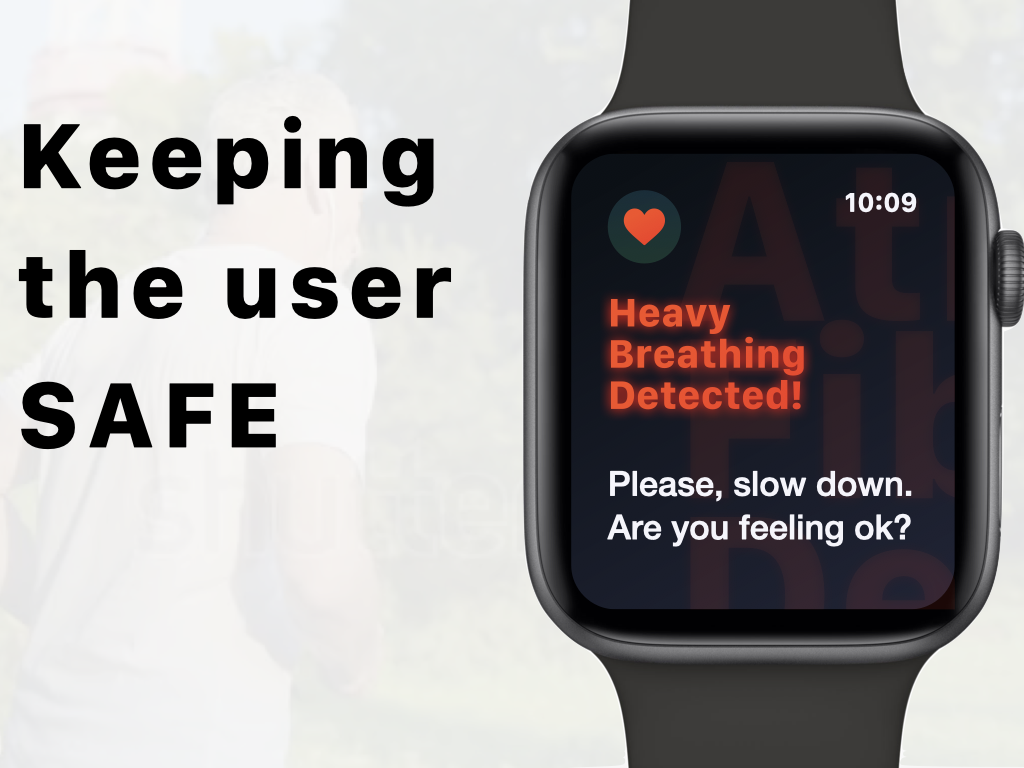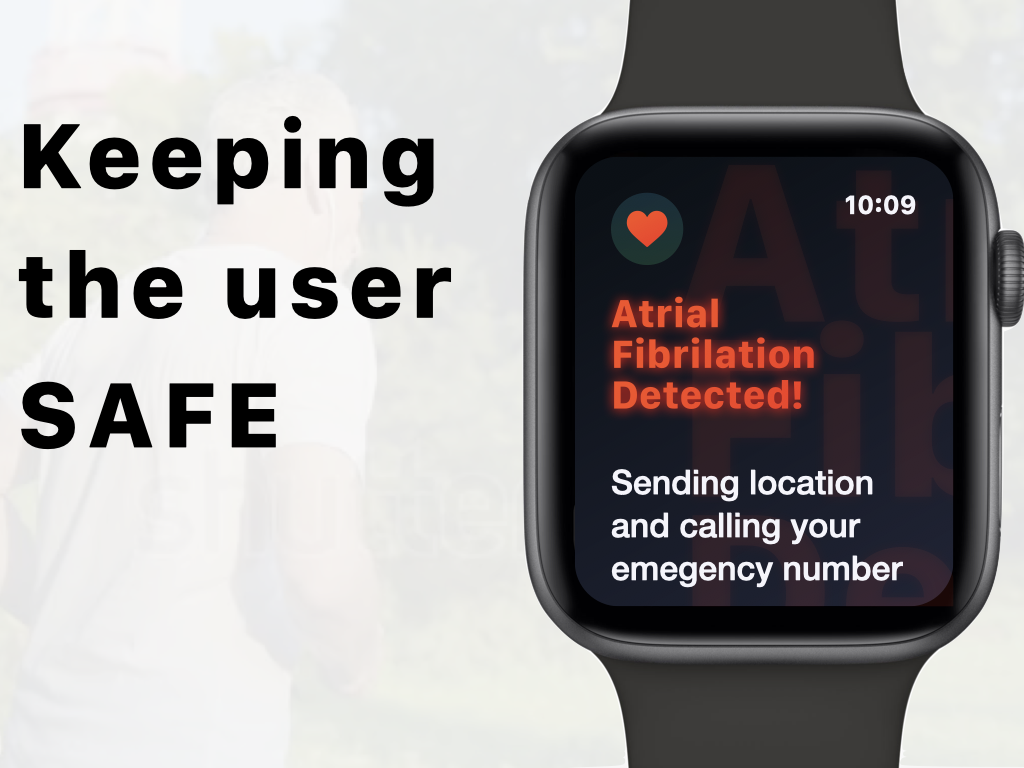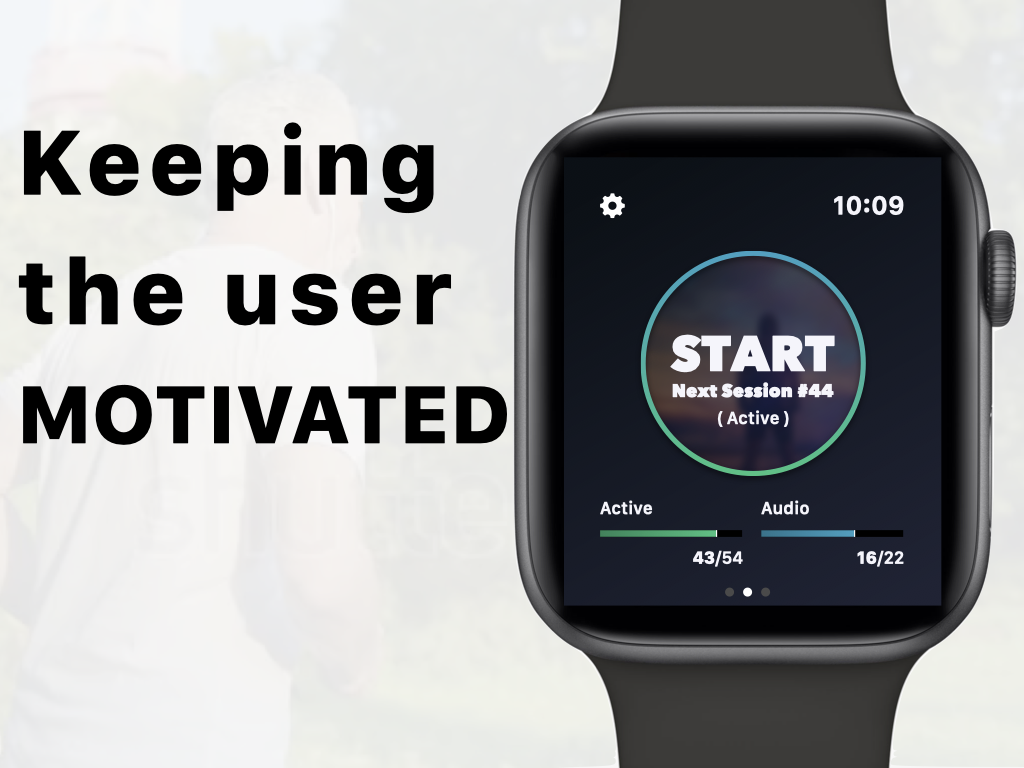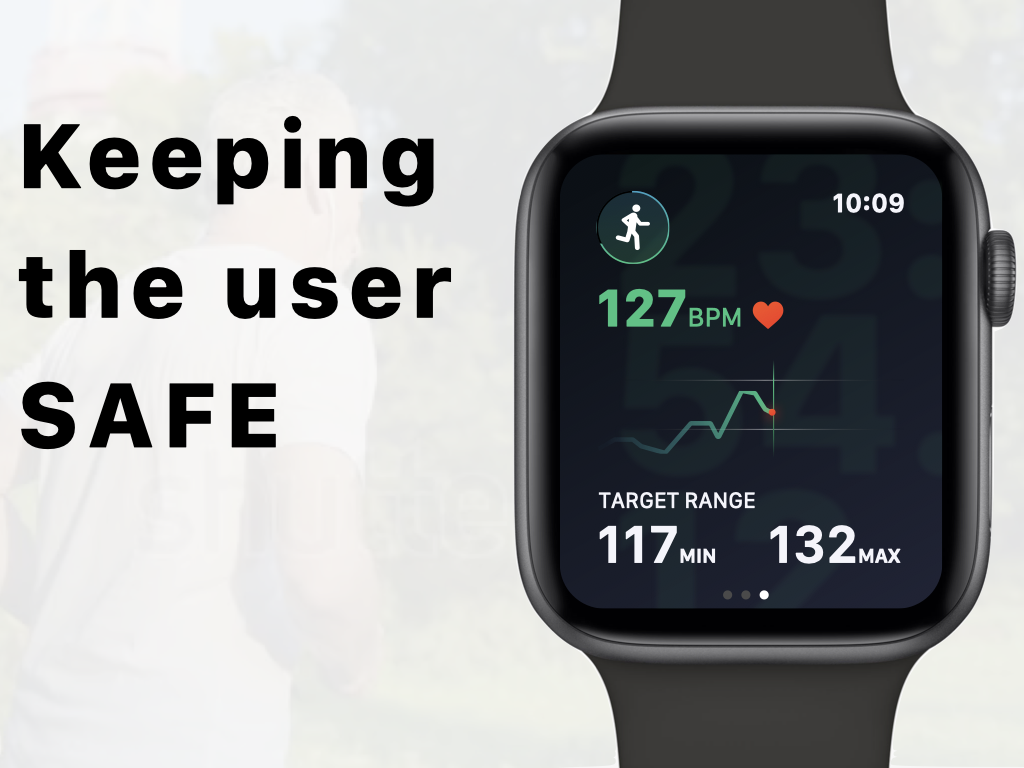 Active Sessions
Track sessions progress.

Next session in the main view.

Choice of activity type.

Live monitoring of progress.

Displaying time left, heart rate, respiratory rate, distance, speed.

GPS tracked map view.

Heart rate(HR) compared to target HR range in session.
Educational Sessions
Track sessions progress.

Card view of sessions.

Choice of session types.

View time left till the end of sessions.

Save progress point.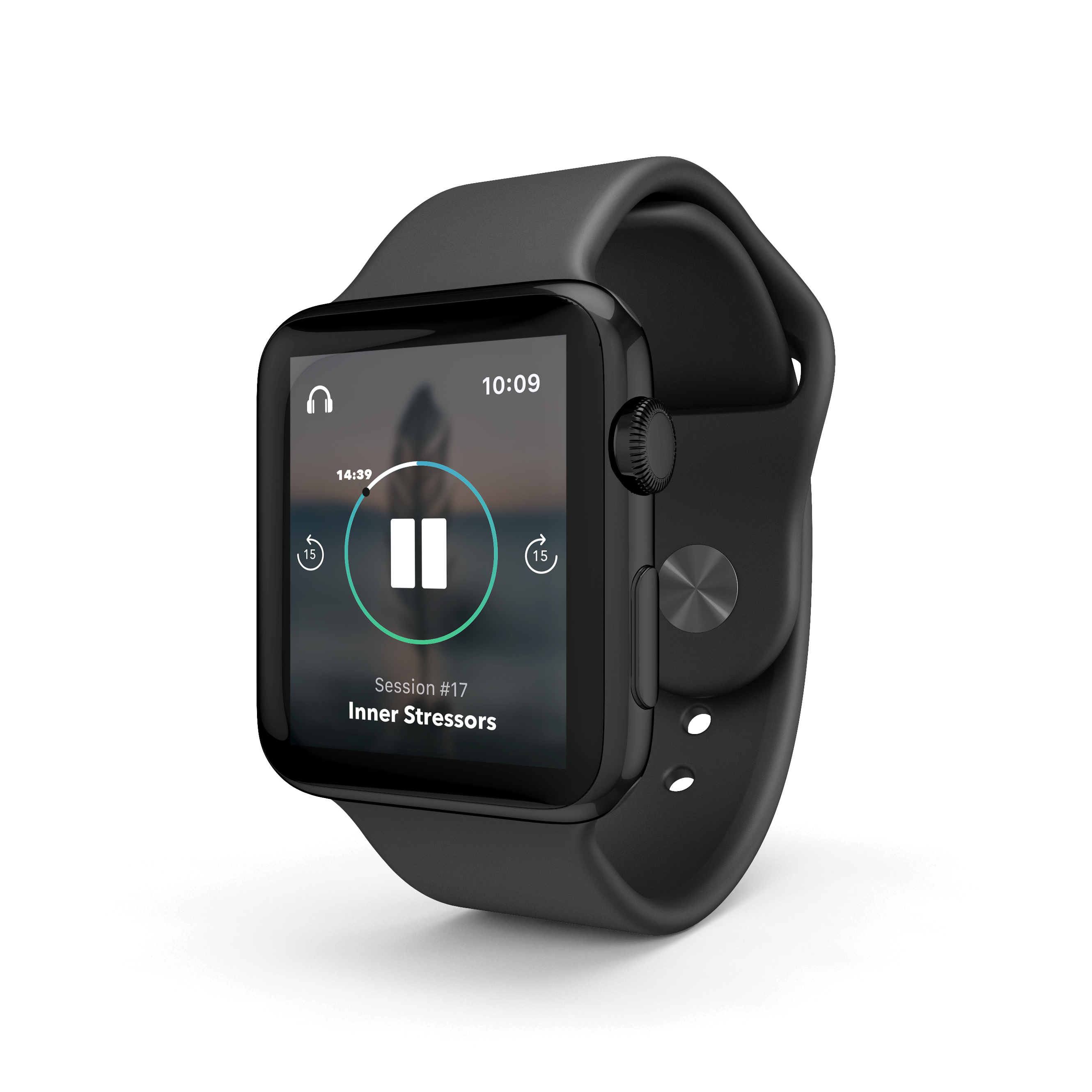 Key Benefits: Bridging the gap
Eliminate the need to travel to rehab centers.
Keep patients safe with ECG, respiratory and live location, and constant monitoring.
Keep patients motivated with smart, tailored progress training using AI and individual progress graphs.
Allow for personally convenient session times.
Way more cost-effective (~350$) than center-based rehab (~2,349$)
Research
This project was based on reviewing findings of more than 35 academic medical studies, which you can download and for review.