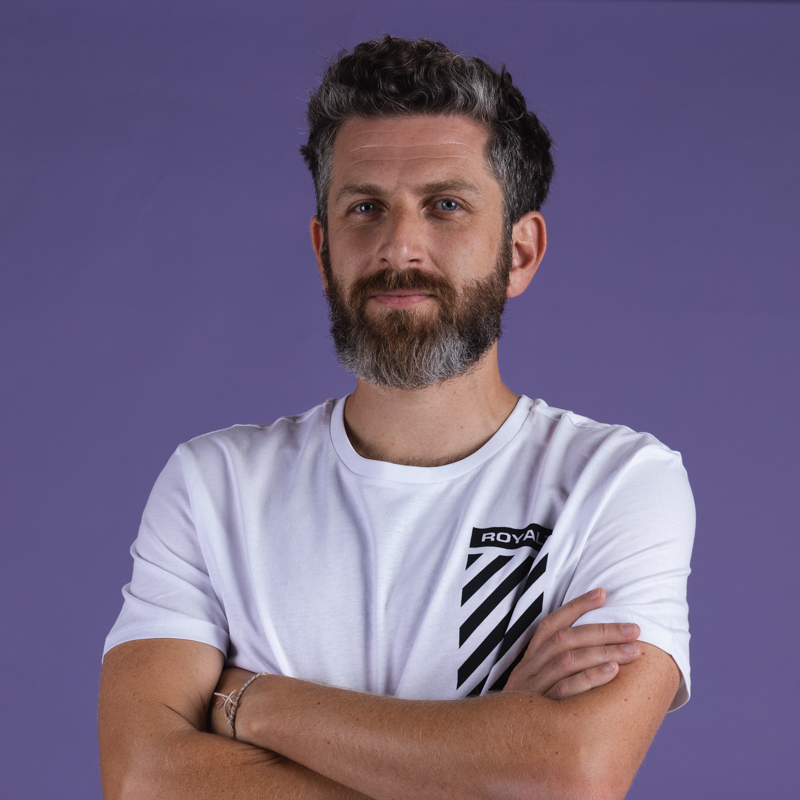 Miki Chernyak
UX Designer
Air Travel Consumer Journey Map
Finding consumer Pain Points and Product Opportunities
At Setoo we cater to the peace of mind of the consumer in their air

travel journey

by the means of parametric insurance
So we set out to:
Interview the right consumer demographic.
Identify Journey stages, consumer pain points, and delights.
Build user personas.
Map the individual personas journeys.
Find product opportunities for Setoo.
Now let me take you through the process.
Breaking down the process of building Setoo's Air-Travel Consumer Journey
Writing the guide and performing the Interviews
We've written an extensive interview guide and conducted user interviews of the target demographic in order to get a better understanding of the personas and their journeys.

The Interviews were conducted via online video chat - as the target demographic does not reside in the same country as us.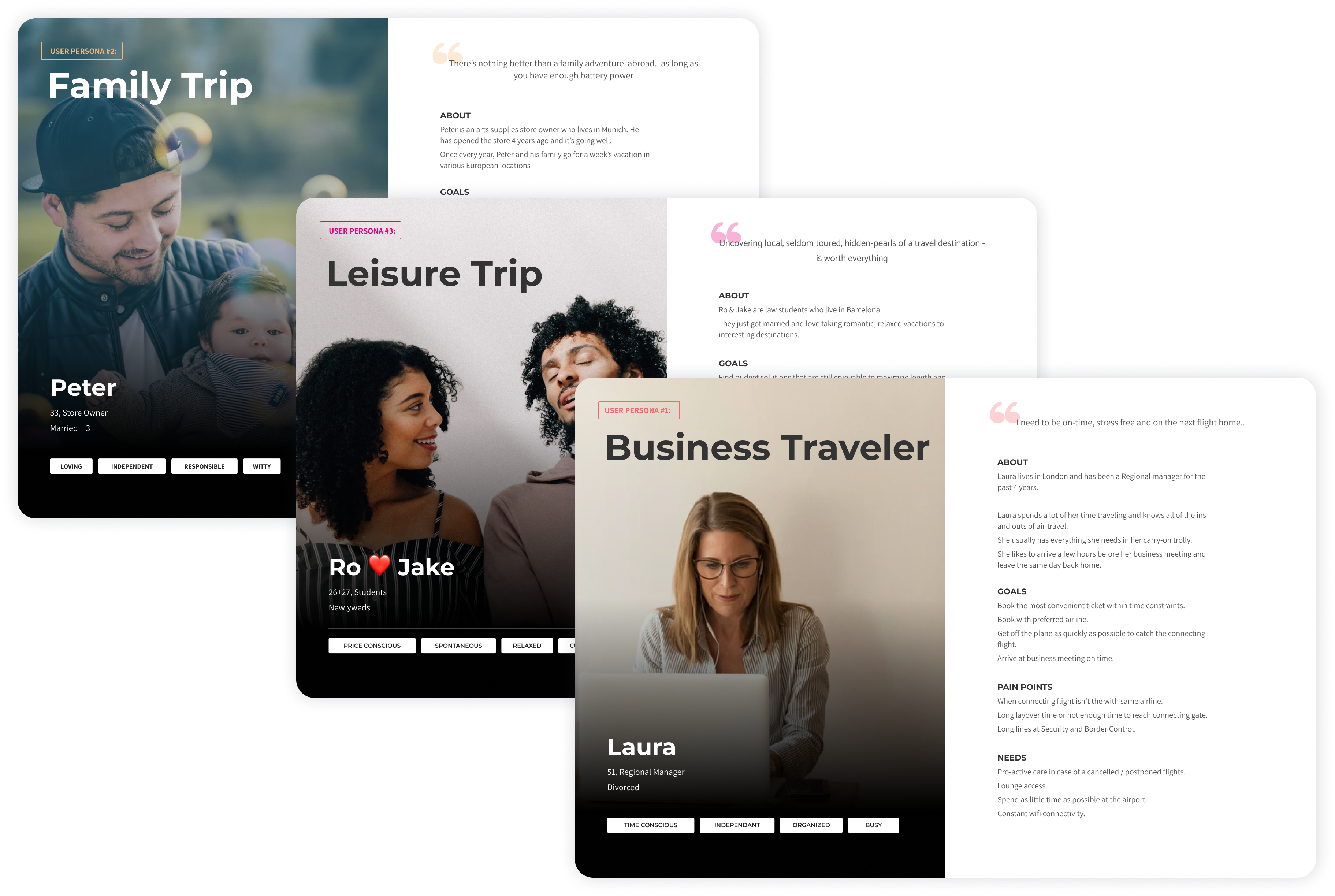 Personas
Based on the interviews we set up three main personas and we referred to them throughout the entire consumer journey and product development process:
Family Trip Persona
A 33yo, M+3 Store Owner.
With the goals of having a "smooth sailing" trip with all reservations pre-mad, without any adverse events along the way. Having all the kids safe, warm, fed, and happy.
Leisure Trip Persona
27yo student couple.
With the goals of finding budget solutions that are still enjoyable to maximize the length of the trip. Immersing themselves in the local culture. Taking a break from the hectic student life.
Business Traveler Persona
51 D+1 Regional Manager.
With the goals of booking the most convenient ticket within time constraints and meeting needs. Booking with the preferred airline. Getting off the plane as quickly as possible to catch the connecting flight or the cab to the hotel and mainly - arrive at the business meetings on time.
Customer Journey Maps
To understand how customers find and interact with the service we created a Customer Journey Maps.

Mapping the stages and steps of the journey.
Mapping "what can go wrong" at each stage.

Laying out the Pain points, Mitigations and Delights of each persona.

And now we add the thing that we will take with us to the product roadmap -
Adding the various Product Opportunities in the shape of possible Setoo parametric protection policies:

What have we learned from this project?
Whilst we thought we already knew our consumers fairly well - the process made us reconstruct and reprioritize the various user persona's and in the same time clarify the differences in each persona's needs and opportunities - Strengthening Setoo's value proposition of a, first of a kind - personalized and tailored protection offer.
23
Separate Opportunities