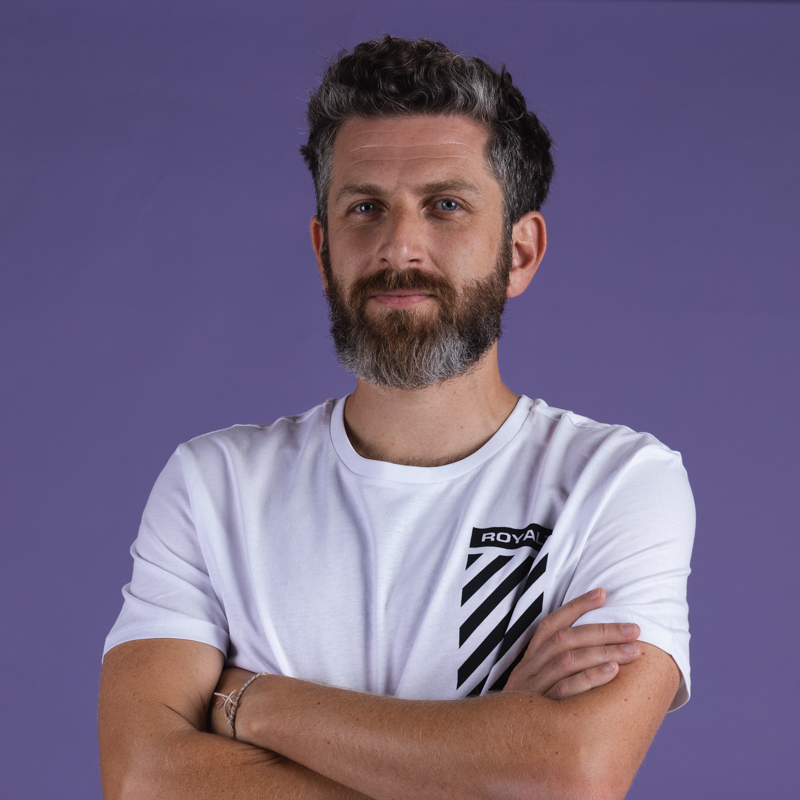 Miki Chernyak
UX Designer

Love, Death+ Robots Iconfont
Free, Fan+ Art
Origins Story
After watching "Love, Death + Robots", the Netflix anthology by David Fincher, two designers — Michael Chernyak and Ofer Ariel, set out to recreate the original icons used in the show.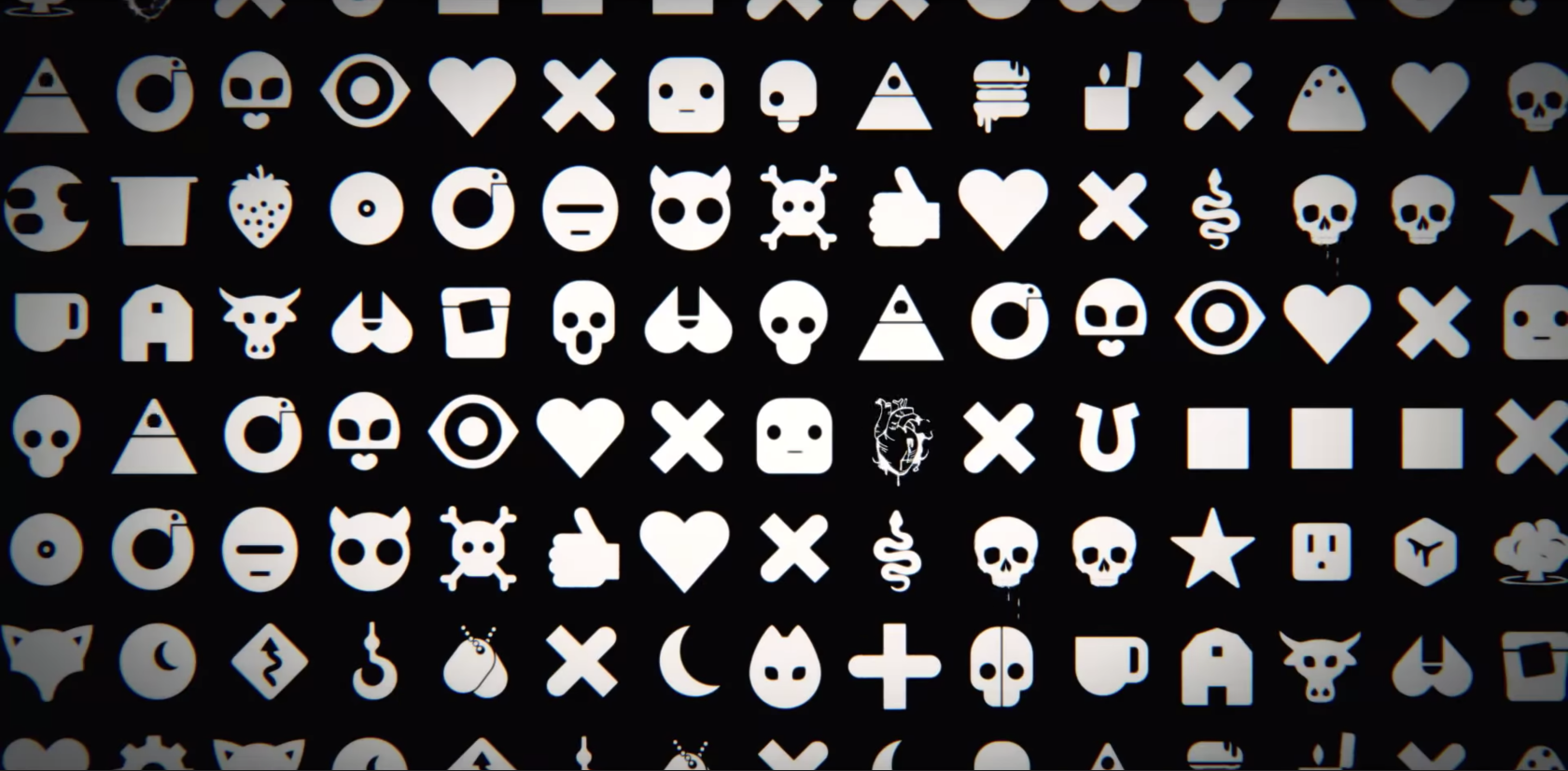 First:
Create Icons and Iconfont
Working in collaboration — 33 icons were created and compiled into an Icons & Font ready to be unleashed upon the world..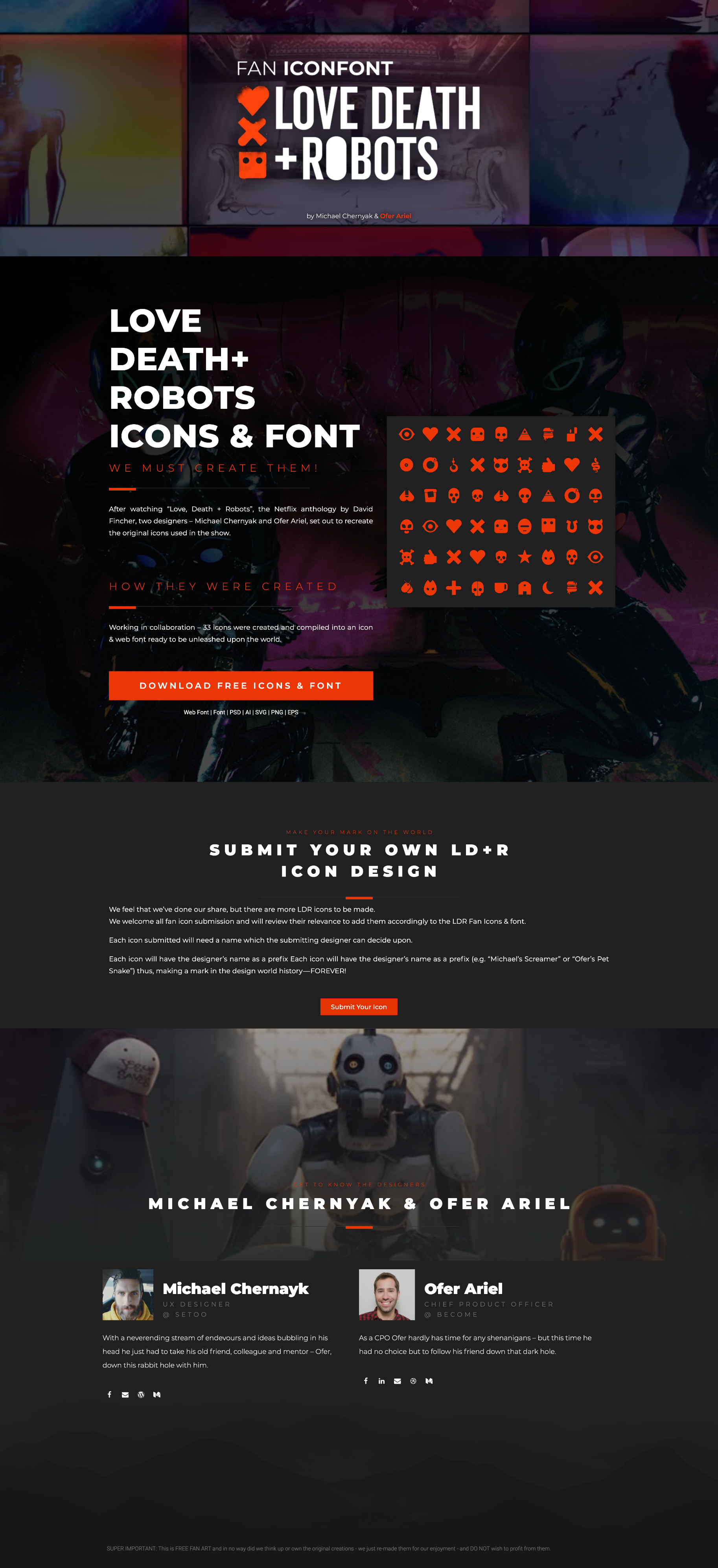 Next: Create a website
We quickly created a site (using Wordpress and Elementor) for fans to download the iconfont (as: Web Font, Font, PSD, AI, SVG, PNG or EPS).
Also creating a mechanism for fans to upload and add the design of their own icons to the set.

Lastly: Write a Medium article
Get it published in Muzli magazine, get ~1K claps, and appear in Muzli's top page.
What have we learned from this project?
We can guerrilla-create an iconfont using nothing but Figma in a matter of days.
We can design and launch setup a site in a matter of hours.
We can get a medium article accepted to the top inspiration magazine and appear in its top page - creating traction for whichever project it is we're promoting.