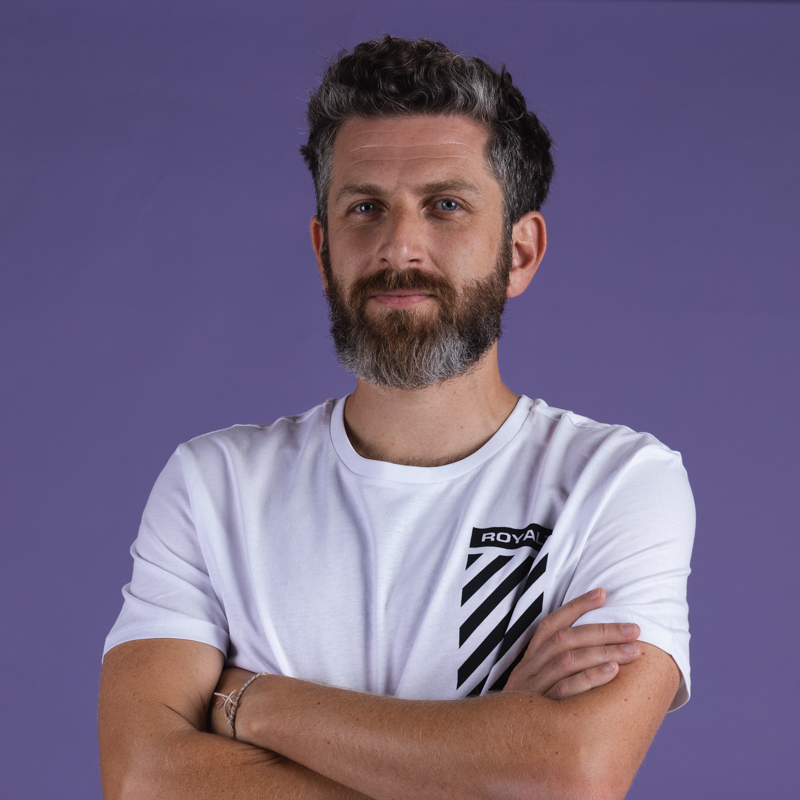 Miki Chernyak
UX Designer
Dashboard UX Design
Rethinking a Parametric Insurance Platform Home Screen
Background
Traveling is a great way to decompress and recharge, but it can also become a huge source of concern if something goes wrong. Setoo is all about eliminating those potential added stressors.
Setoo is a platform specializing in the travel industry, that enables businesses to provide their customers with a personally tailored insurance package.
Setoo tracks end-users' journey from start to finish and offers a 'hands-off' experience: once an adverse event is detected by Setoo, it skips entirely the filing process and the end-user is notified and compensated automatically - hassle-free.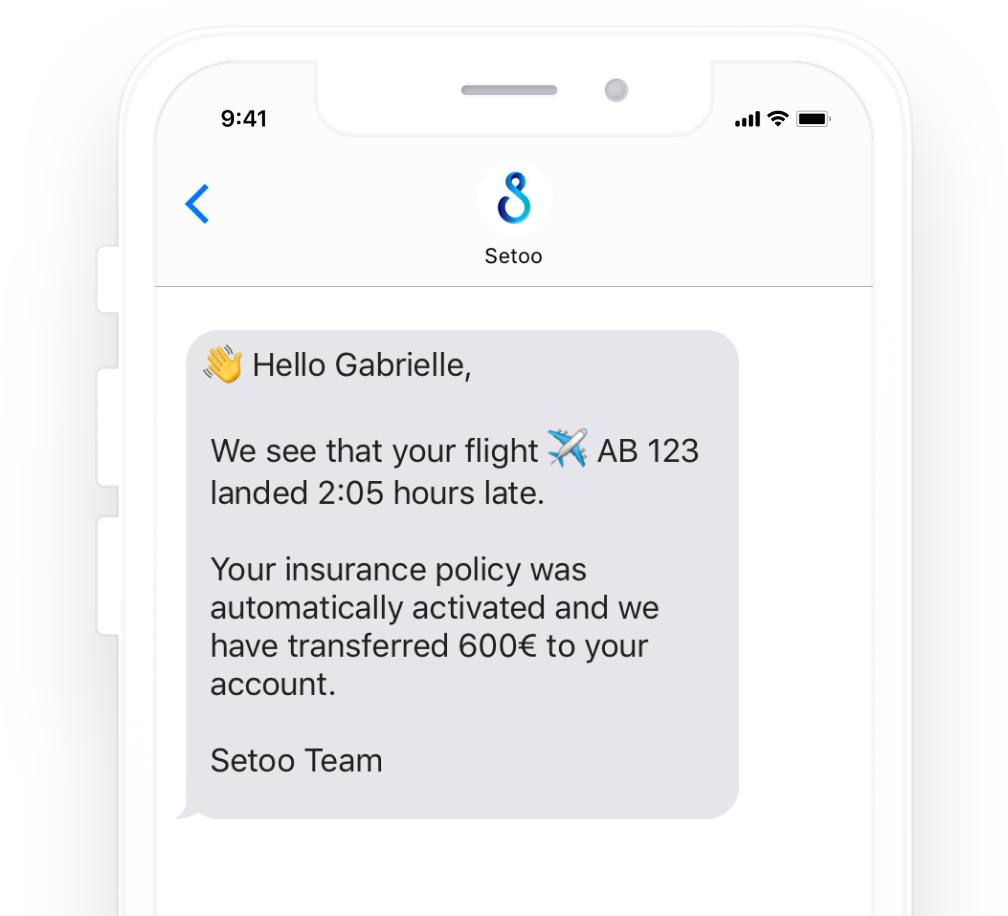 Example Use Case - Flight Delay

Users can protect themselves from expenses due to major flight delays, simply by adding the protection to their cart during the ticket ordering process. If the flight is delayed, users will automatically get a text notification along with their calculated compensation. No need to take any action.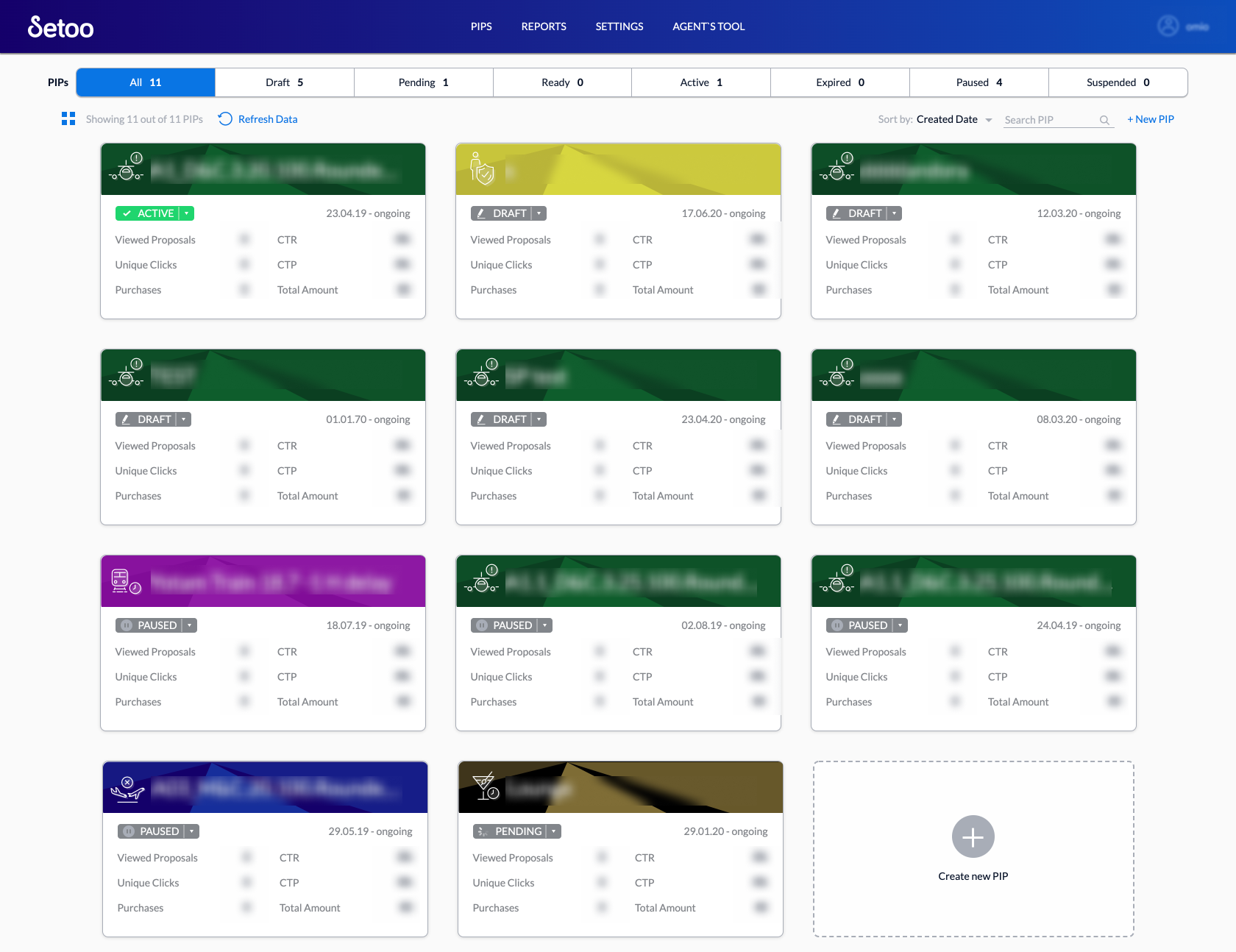 The Challenge
The home-screen at the time was one which drops the (business) user smack in the middle of an offer creation (PIP - Parametric Insurance Proposal) minefield, and rethinking and creating a consolidated, coherent homepage with the shortest time-to-value for users.
My Role
In this project I took Lead UX, collaborating with a stellar Product Designer and an amazing UI Designer.
The Need
We've come to the collective conclusion that the user needed a Center of Operations. A Dashboard of sorts where they could have an overview, a chance to see outliers (for better and worse) on the other, understand their consumer's behaviors better, compare how the different offers were performing, and finally - decide their next actions according to all of the above.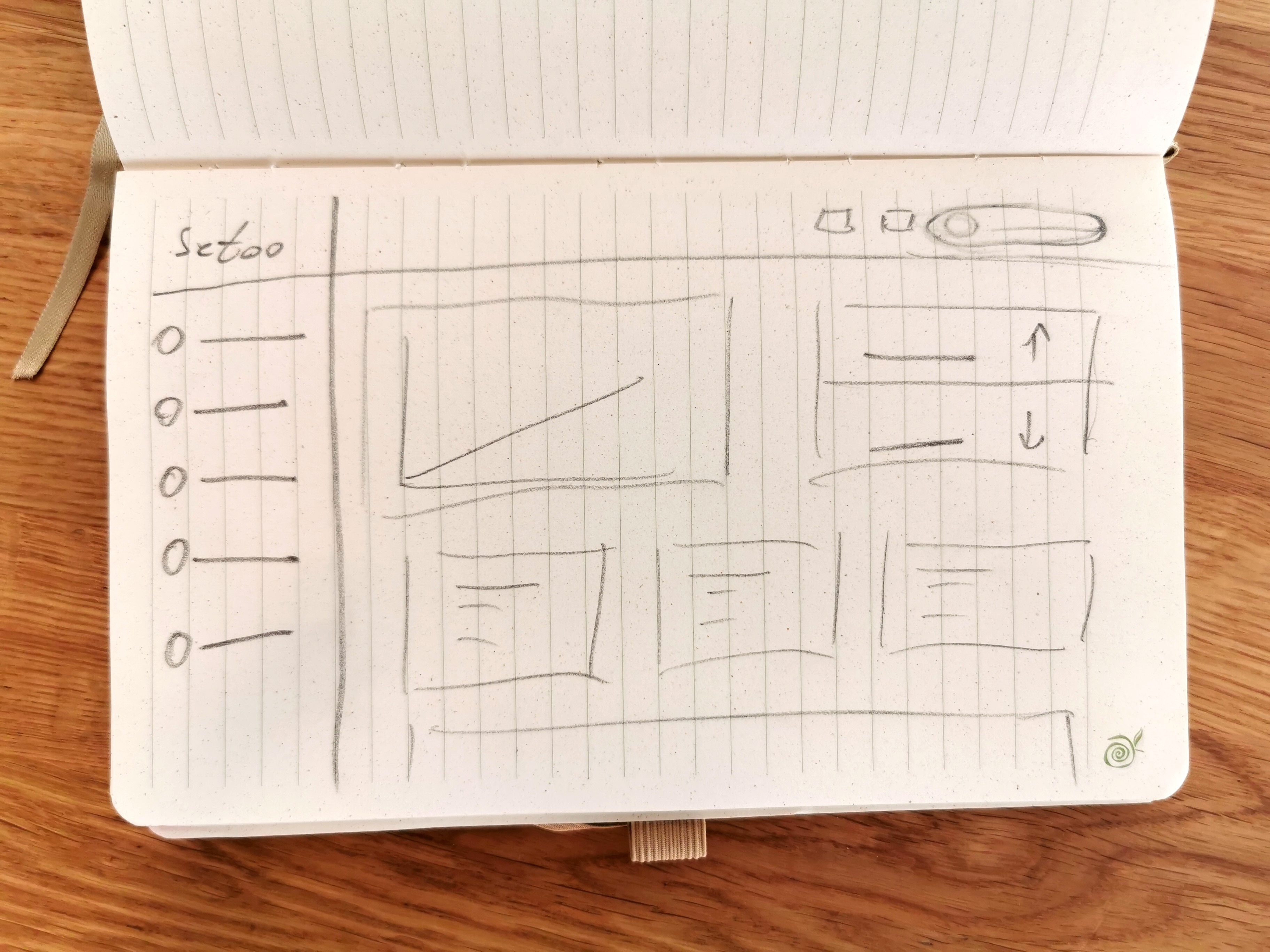 Sketching the Grand Idea
After reviewing many leading dashboards we've decided that the first big change should be to move to the sidebar navigation paradigm - as it would save valuable vertical space and will allow for more intricate and intuitive navigation possibilities.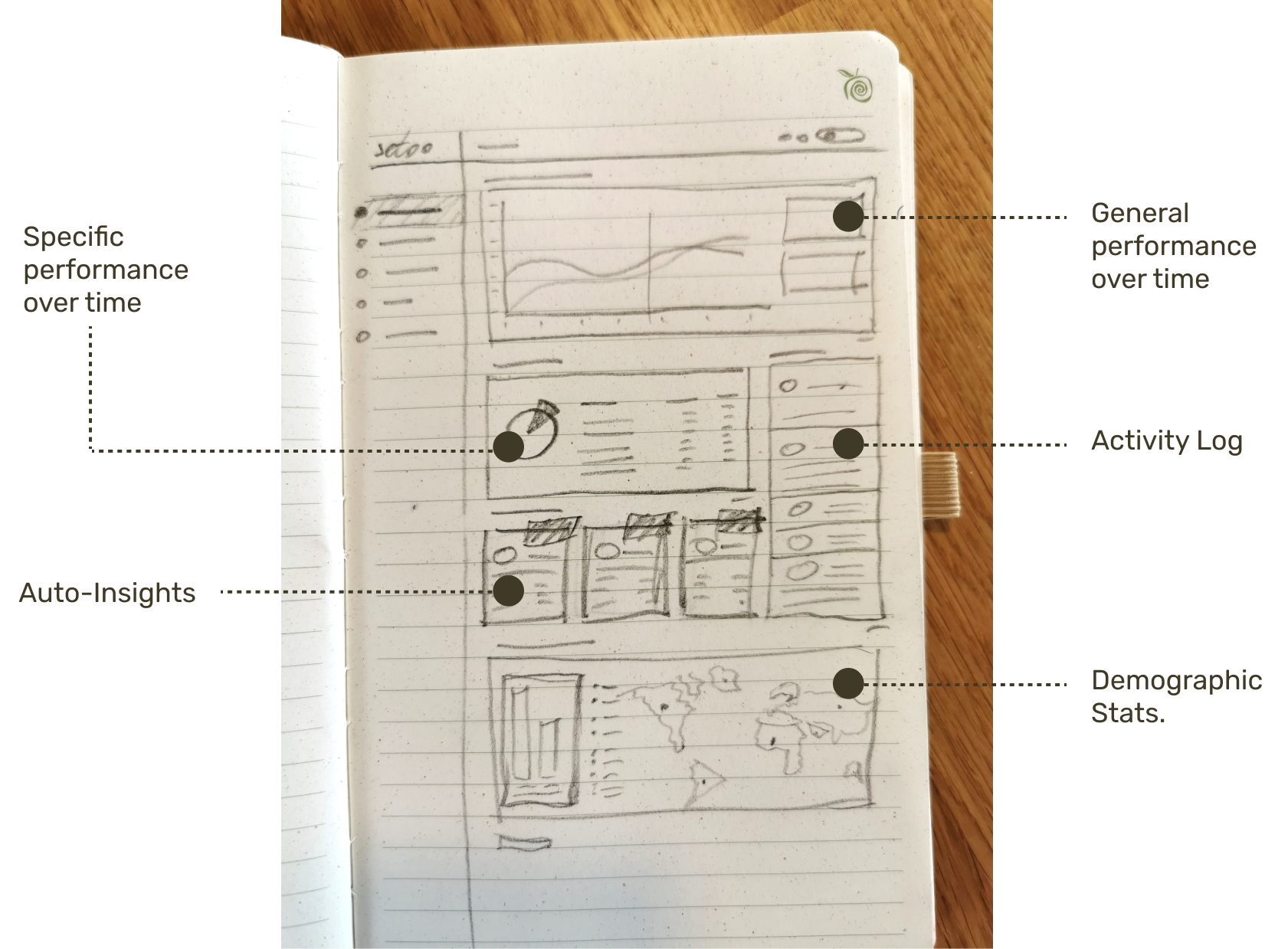 Sketching the Data Layout
After a meticulous process of mapping out which data tyes we would like to display for the user we've sketched the data layout by agreed-upon importance according to the relevant stakeholders in Setoo:
General performance over time.
Specific offer type's performance.
Activity log.
Auto-Insights.
Demographic Statistics.
Wireframing
Turning the sketches to wireframes was a smooth enough step that incorporated individual dashboard widget thinking and UX design.
General additions were:
Main widget-CTA

-

Allowing the user to move to an area that expands upon the information given in the widget and performs various relevant actions. Usually located on the top left side.

Filter dropdowns - Allowing the user to filter relevant timeframes or brands in the widget.
KPI Tabs - As there are several performance KPIs we added a way to rotate the view between them in an individual widget.
Trends - Tend indicators where ever relevant.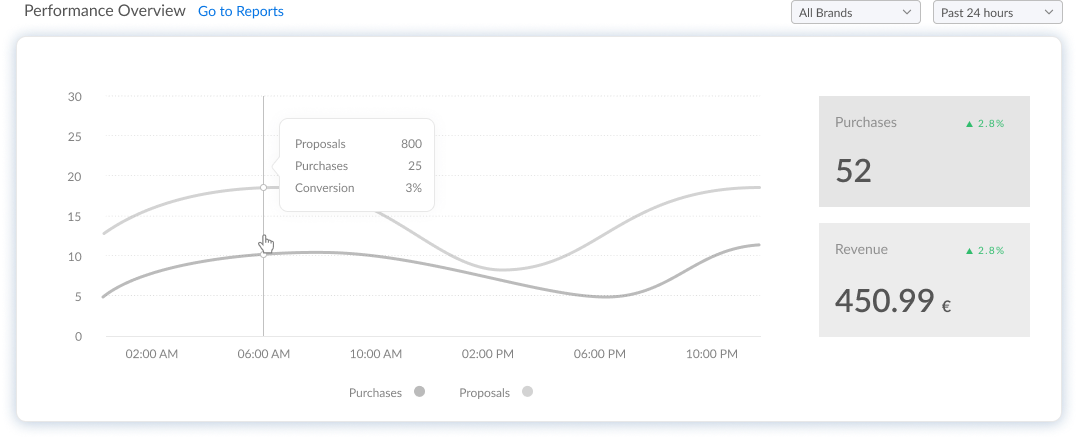 General Performance Overview
HIghlight: a hover tooltip indicator that details the exact numbers.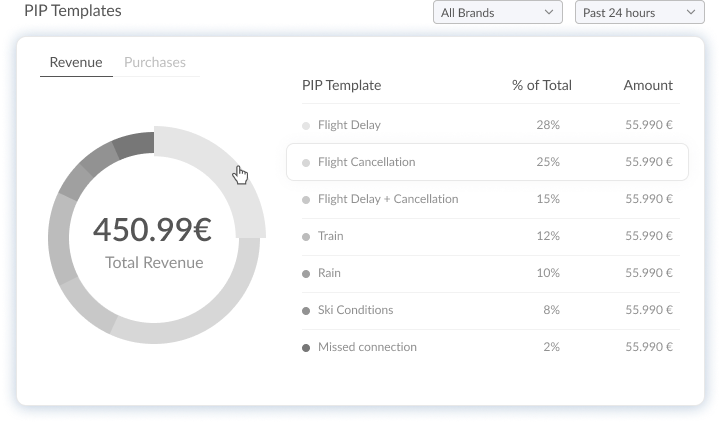 Specific Offer Type Performance
Highlight: a hover interaction that focuses the user on the relevant row of information.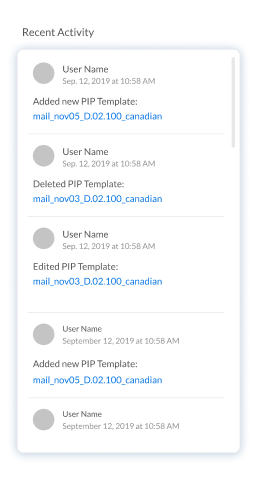 Activity Log
Highlight: With a link to the unique activity card.


Auto-Insights
Highlight: With a redesign of the offer-box concept to include new color coding, identi-tags, status indication, and performance expansion on-hover.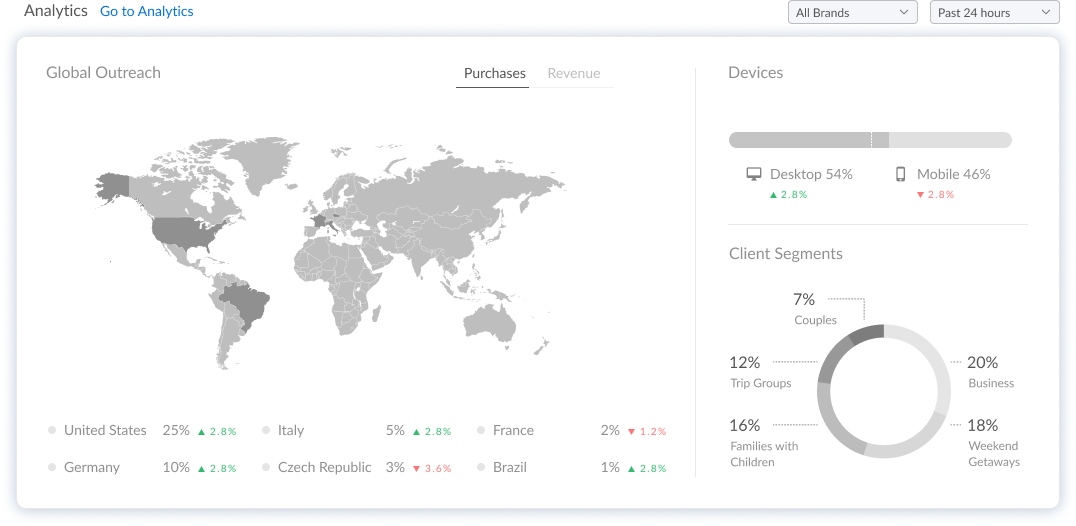 Demographic Analytics
Highlight: Geo-map with stats by country, device stats and client segment insights.
Transitioning
to the UI Design
(Entre UI Designer)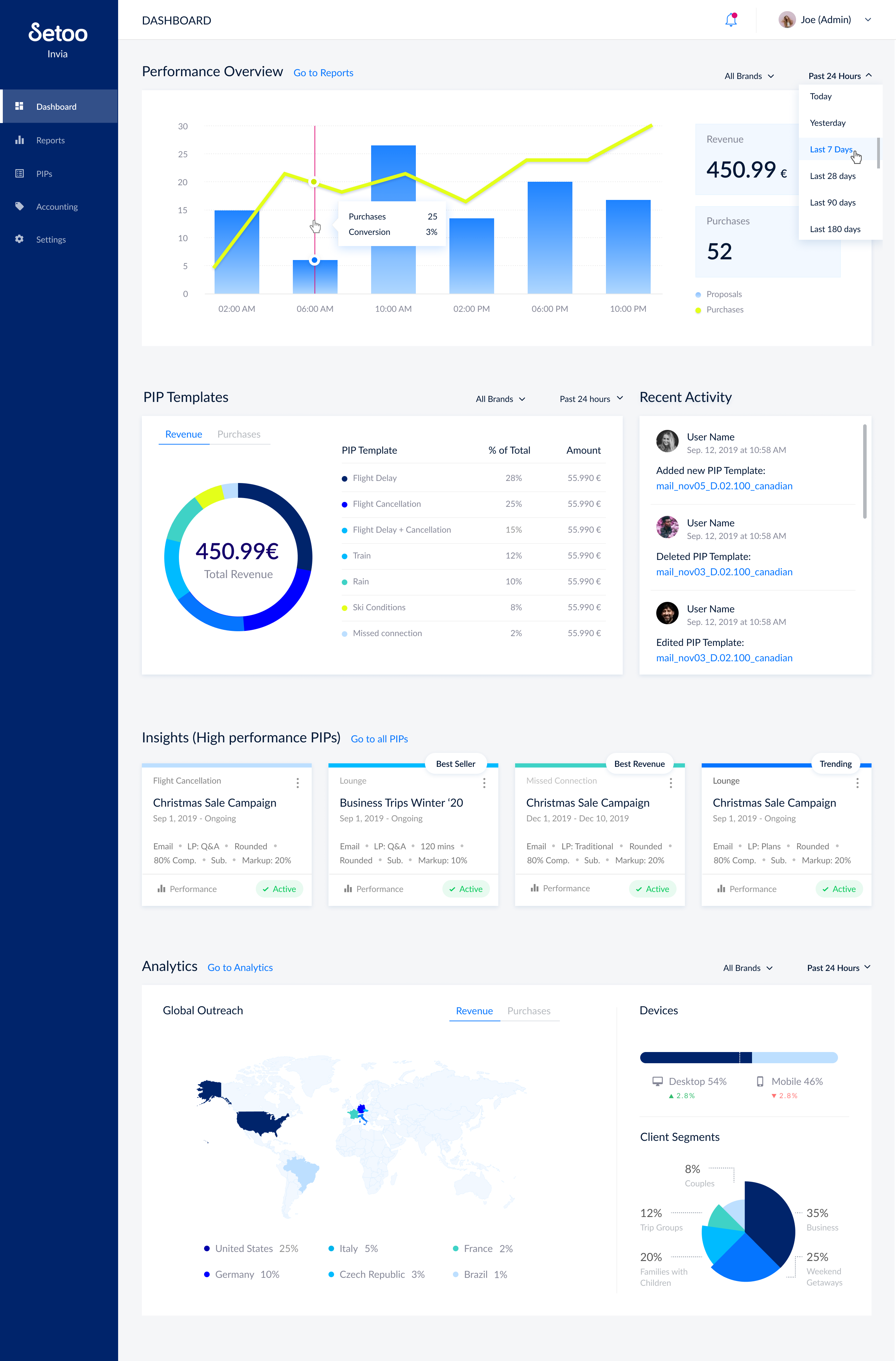 Sum up
We had the chance to work on a revolutionary b2b2c product that provides a never before seen insurance experience to the business consumers.
It was a pleasure collaborating, brainstorming and outputting a design which we think is of great value to the platform user.