Reut Levi Katzav
UX/UI designer
A safe place to talk about feelings and thoughts that are difficult to share.
In today's stressed reality many couples do not find comfortable and free time from fatigue and pressure to speak. The deep and meaningful conversations with our spouses need patience and listening.
The problem is that it is difficult for many couples to develop deep, face-to-face conversations when they are tired and impatient. Which leads to fights and misunderstanding.
My challenge was to keep the intimacy in the conversation and at the same time navigate the conversation to understanding and listening so that both partners feel loved and important.

Competitors Research
I checked out what similar apps exist on the market. I have tried them to understand how they meet users' needs.

This app helps start the conversation by suggesting topics that are important to talk about or emotions (card opening style).It doesn't direct communication between couples to reach an understanding.
An app that is supposed to help resolve couples' arguments. Its design is actually unpleasant and it was difficult to understand the process that you need to go through.

An app that offers marriage counseling. When I tried to use the app I came across a long questionnaire and at the end an audio section of a marriage counselor. I did not feel that the app brings value to me.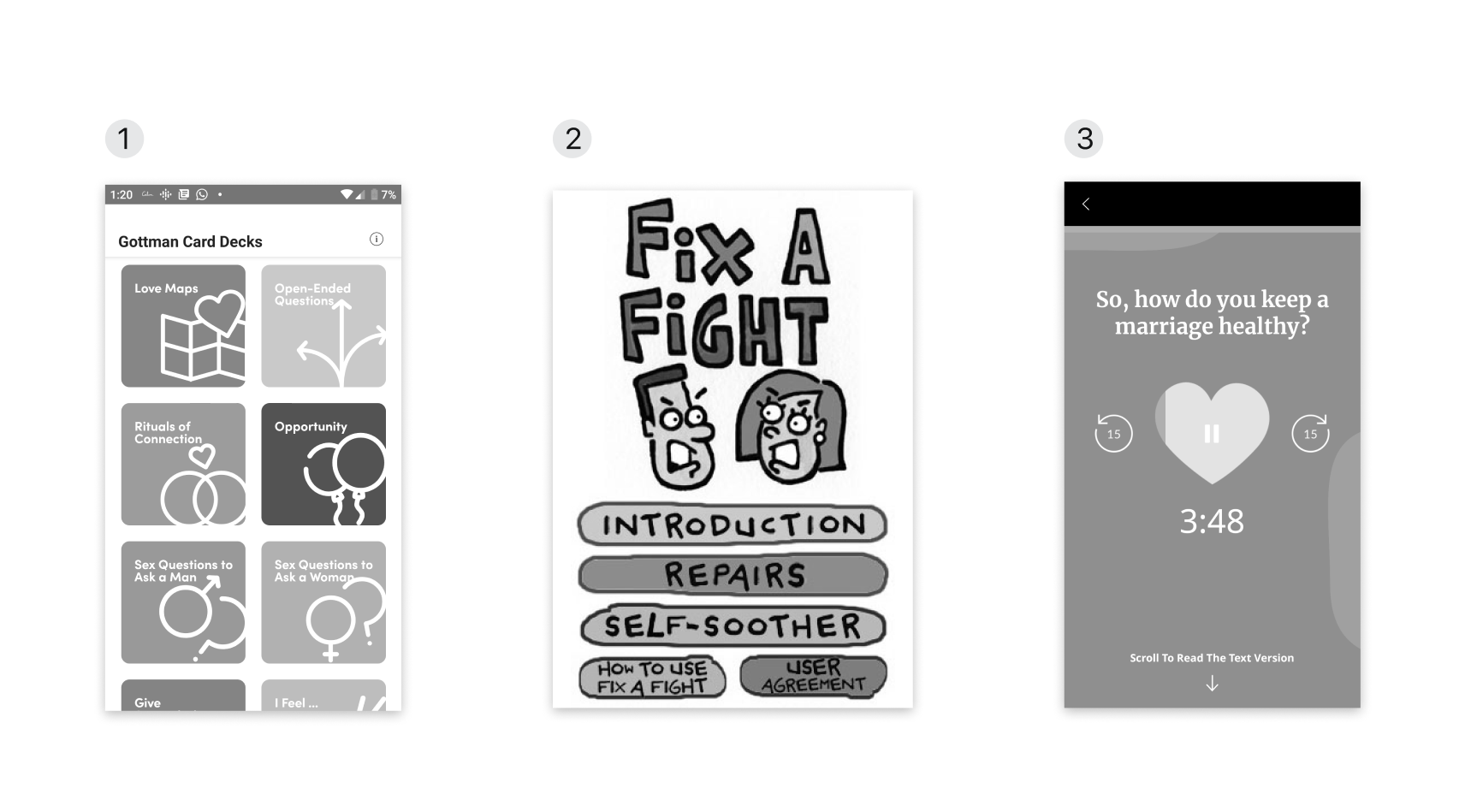 So... tell me more about yourself
I was trying to think of ways to help Dan understand Sharon's feeling. I explored various apps that deal with emotions and moods.
There are various apps that try to replace call with a psychologist. I was interested in the action they took to make the user collaborate and how it felt during use.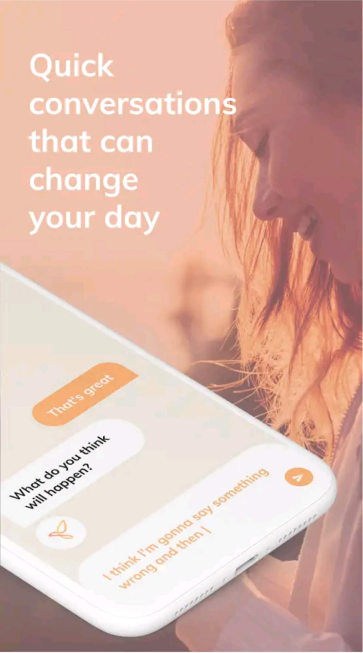 Survey
I conducted a survey to understand who the users are and what their needs are. 281 people answered the survey on-line. The answers were varied and interesting. Most interesting was the question of what challenges you to share your feelings to your partner?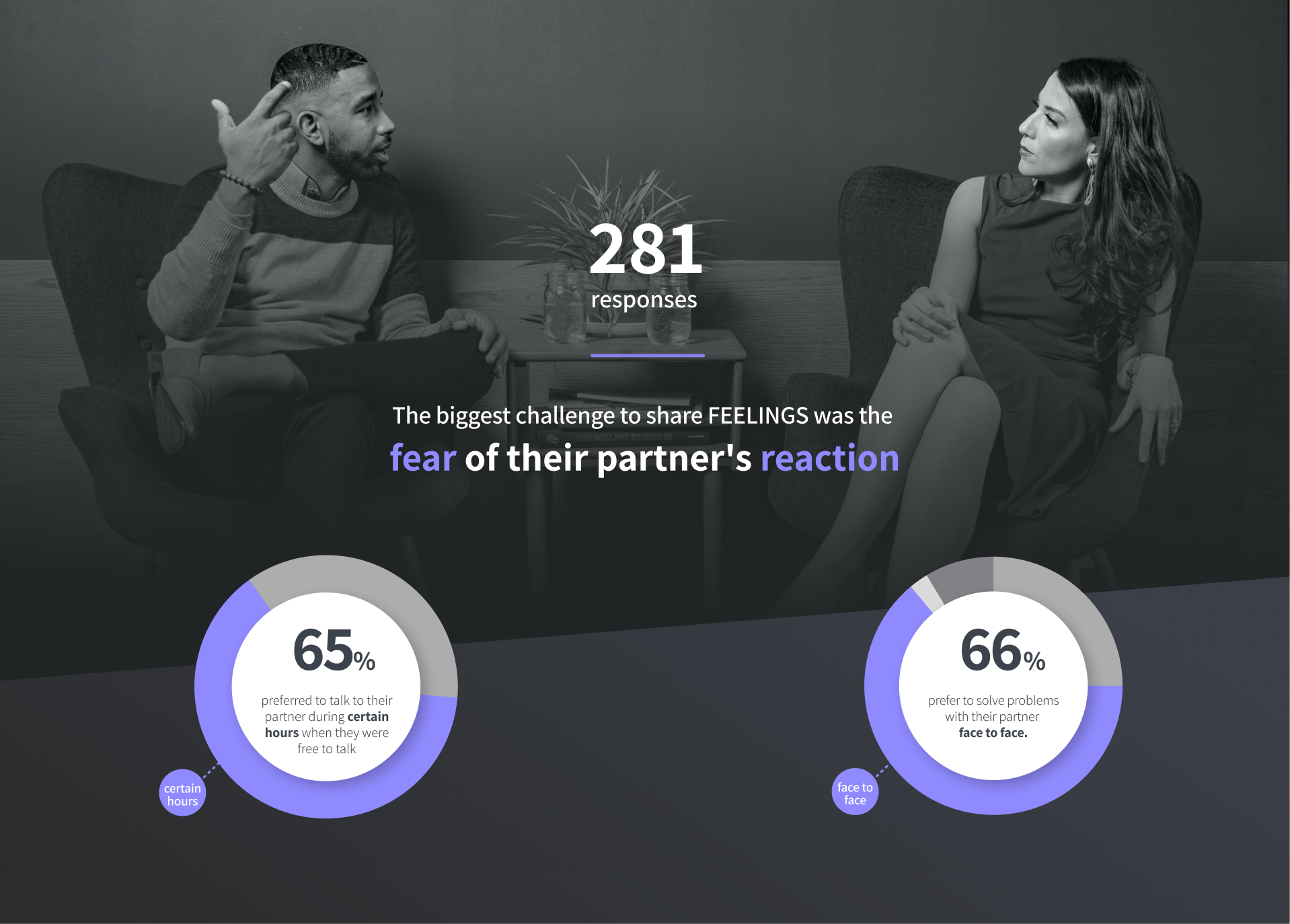 Conclusions
81% of respondents prefer to solve problems with their partner face to face.
65% of respondents preferred to talk to their partner only during certain hours when they were free to talk.
The biggest challenge to share the things that bother them was the fear of their partner's reaction.
Because of the lack of time and also the embarrassment of expressing face-to-face feelings, many people say they use Whatsapp as a tool for expressing feelings to their partner.

Personas
Based on the interviews and the survey I set up 2 personas. I referred to them throughout the entire product development process.
In addition, I consulted with an experienced marriage counselor about the nature of the users and the process they are going through to reach an understanding.

THE PROBLEM
It is difficult for them to develop deep, face-to-face conversations when they are tired and impatient. Which leads to fights and misunderstandings.
IF SO,
PANDORA will help Sharon and Dan manage their conversation, by guiding them step by step to an inclusive and attentive dialogue, at times convenient for both of them to speak.
User Journey
I consulted with an experienced marriage counselor about the process that users go through to understand each other's feelings. I read books on the IMAGO method. This method gives the couple tools to open their hearts and free themselves from unnecessary defenses.

This is a user journey map before using the app: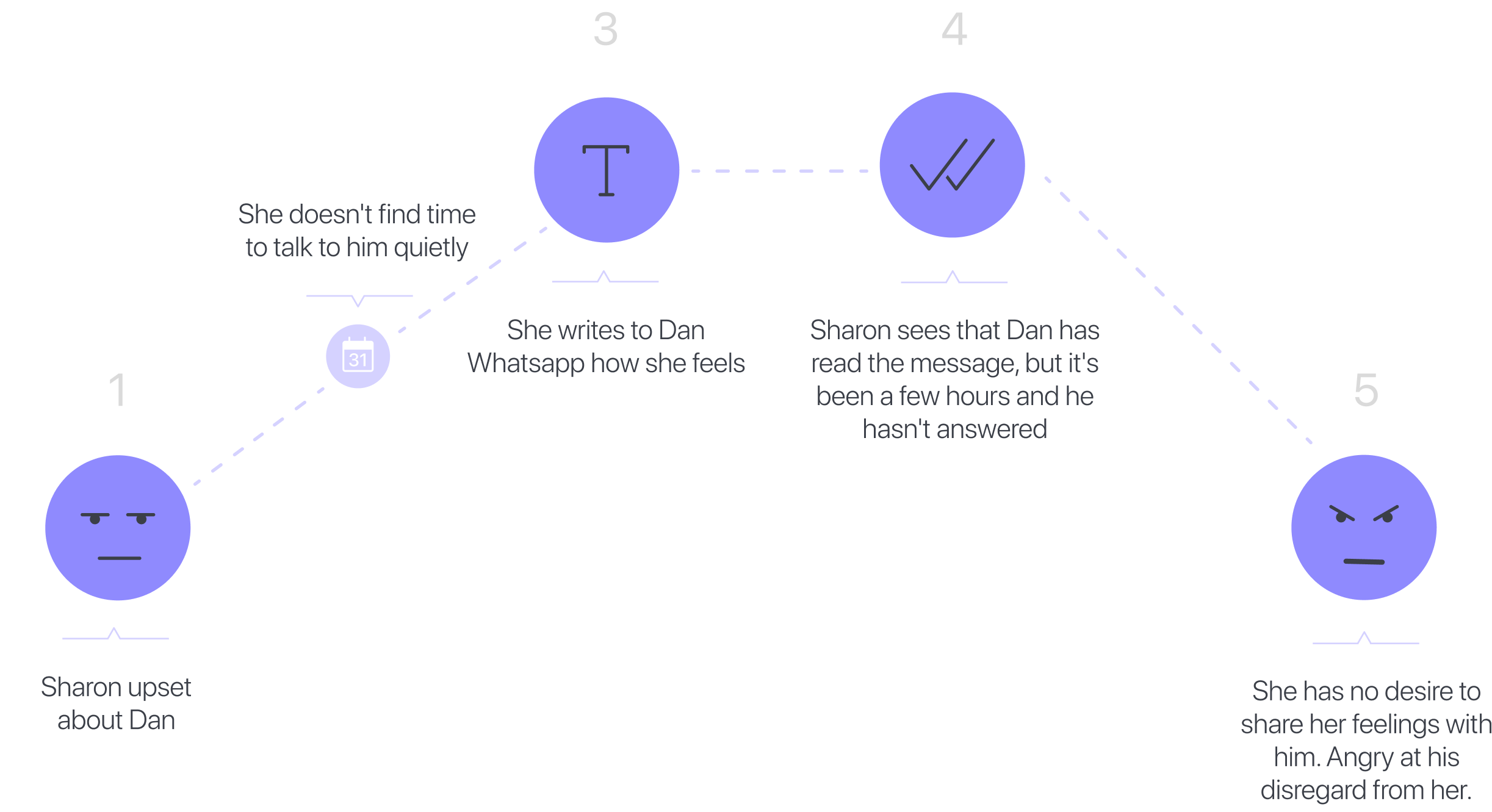 This is a user journey map with the app: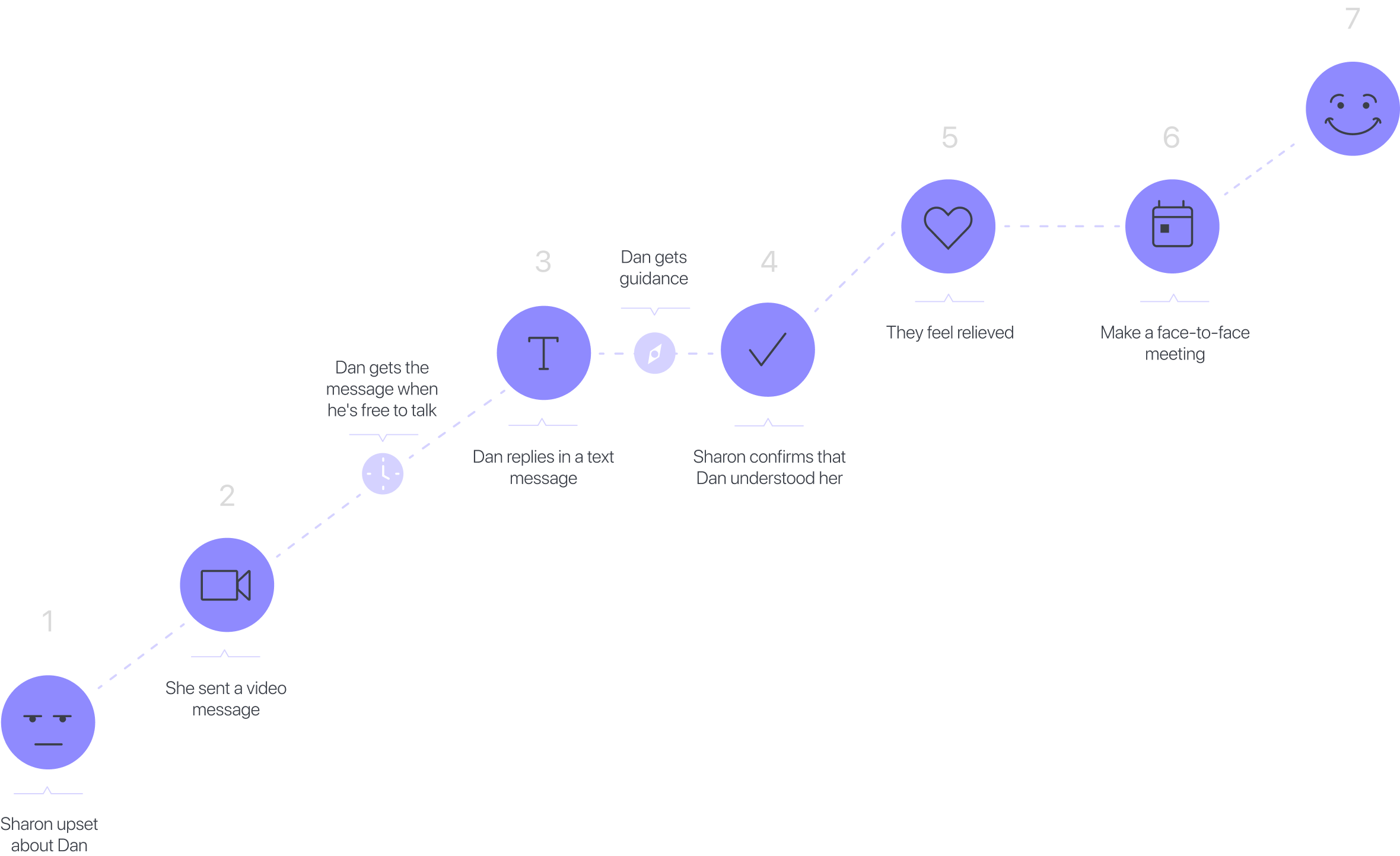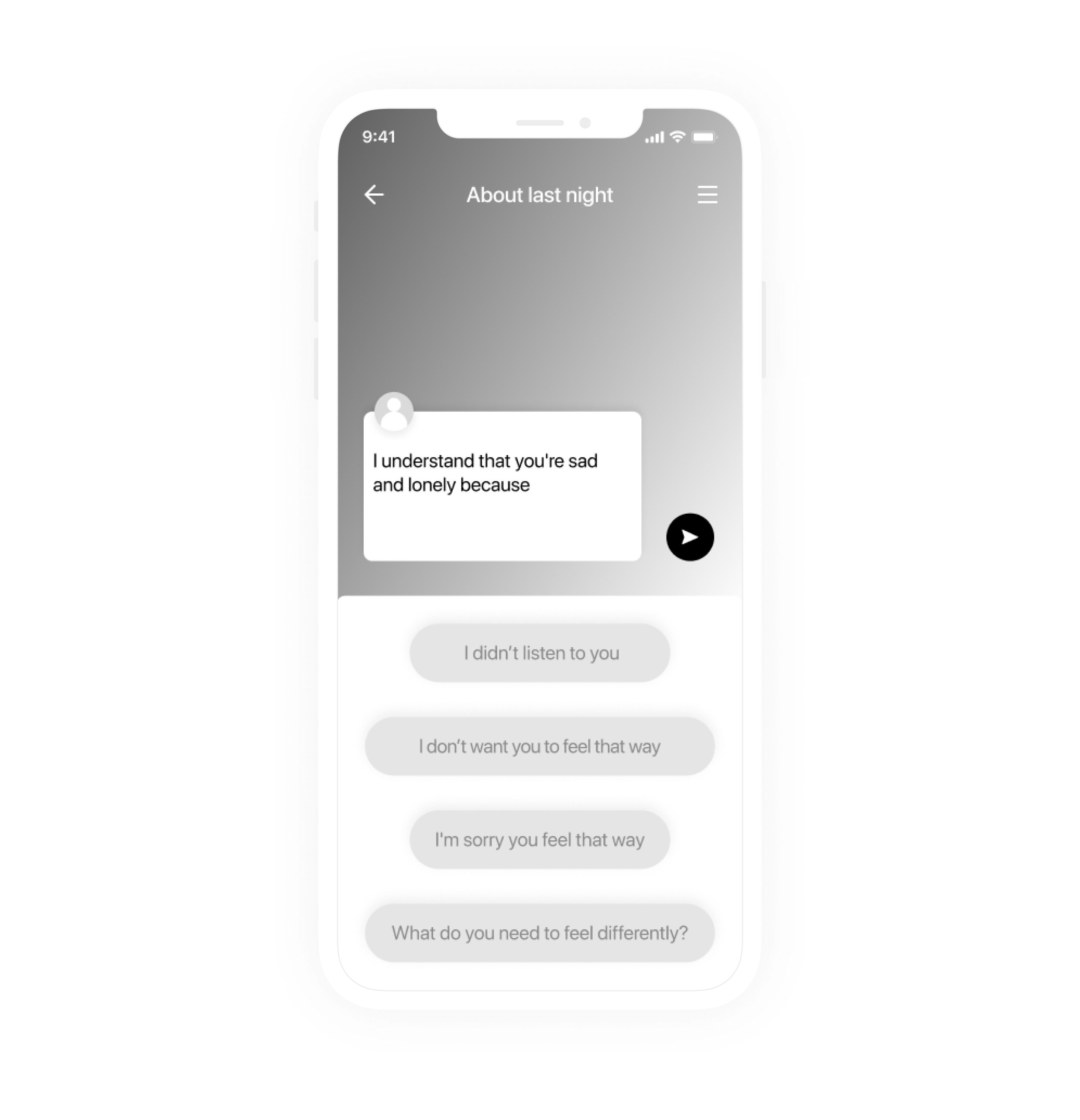 Conclusions from interviews with potential users
In the first version - I tried to give guidance on how to answer in a way that the user could not be mistaken. That's why I thought the app would recommend sentences that came from the video sent to him and so he would make sure he understood what his partner meant.
A lot of people reacted unpleasantly to this screen. They didn't want them to have structured sentences, they wanted to write their own personal statement. Even if it requires more thought from them.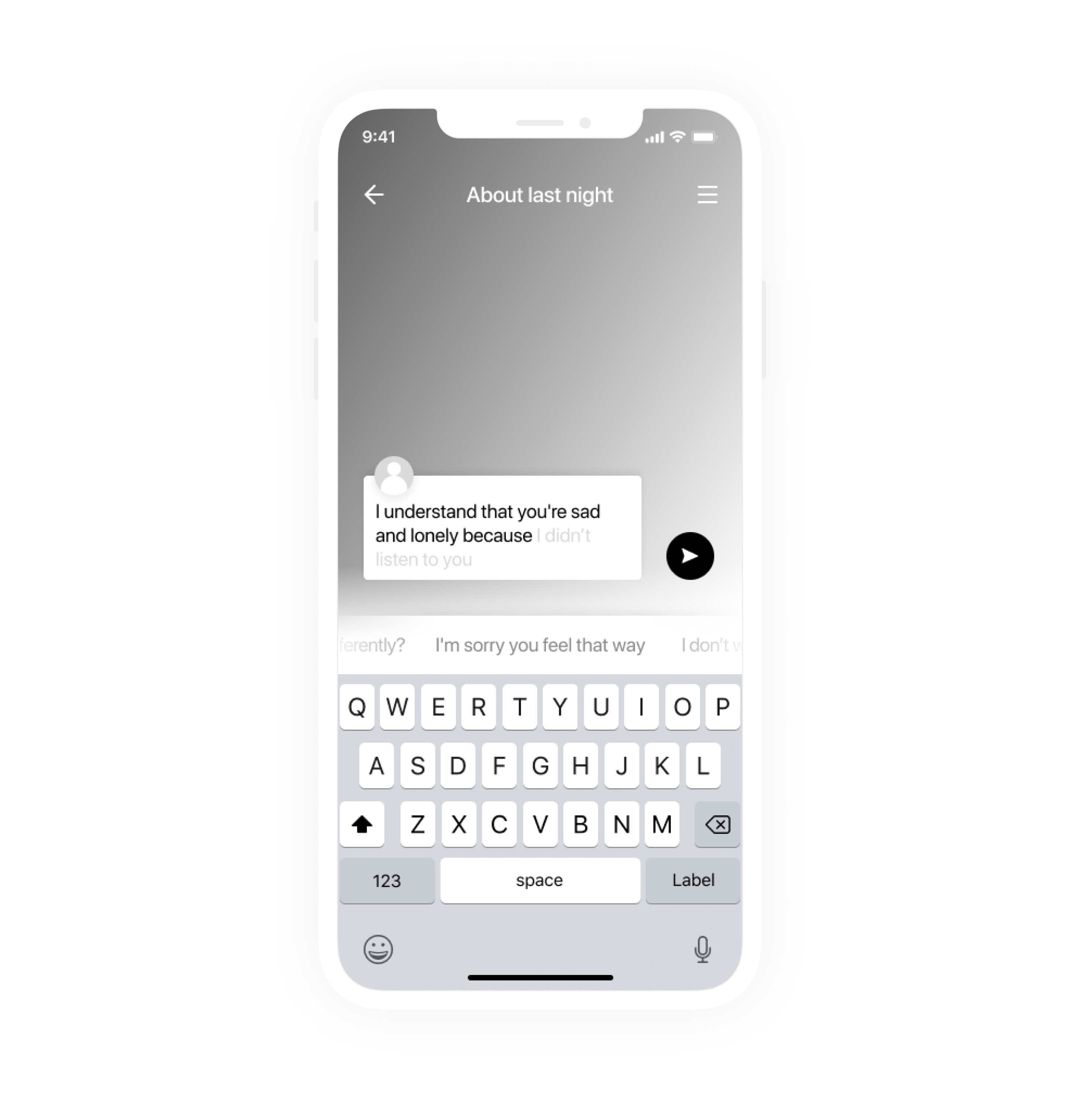 And so I came to the conclusion that you can see in version 2. The user can use the option of completing the sentence by swiping right. And he can also add whole sentences that can help him talk to his partner in a more pleasant and understandable way.

UI Design
After the interviews and the users surveyed, I started designing the final screens.
I chose soothing colors. The purple color is a vivid but calm color and sets a relaxed atmosphere.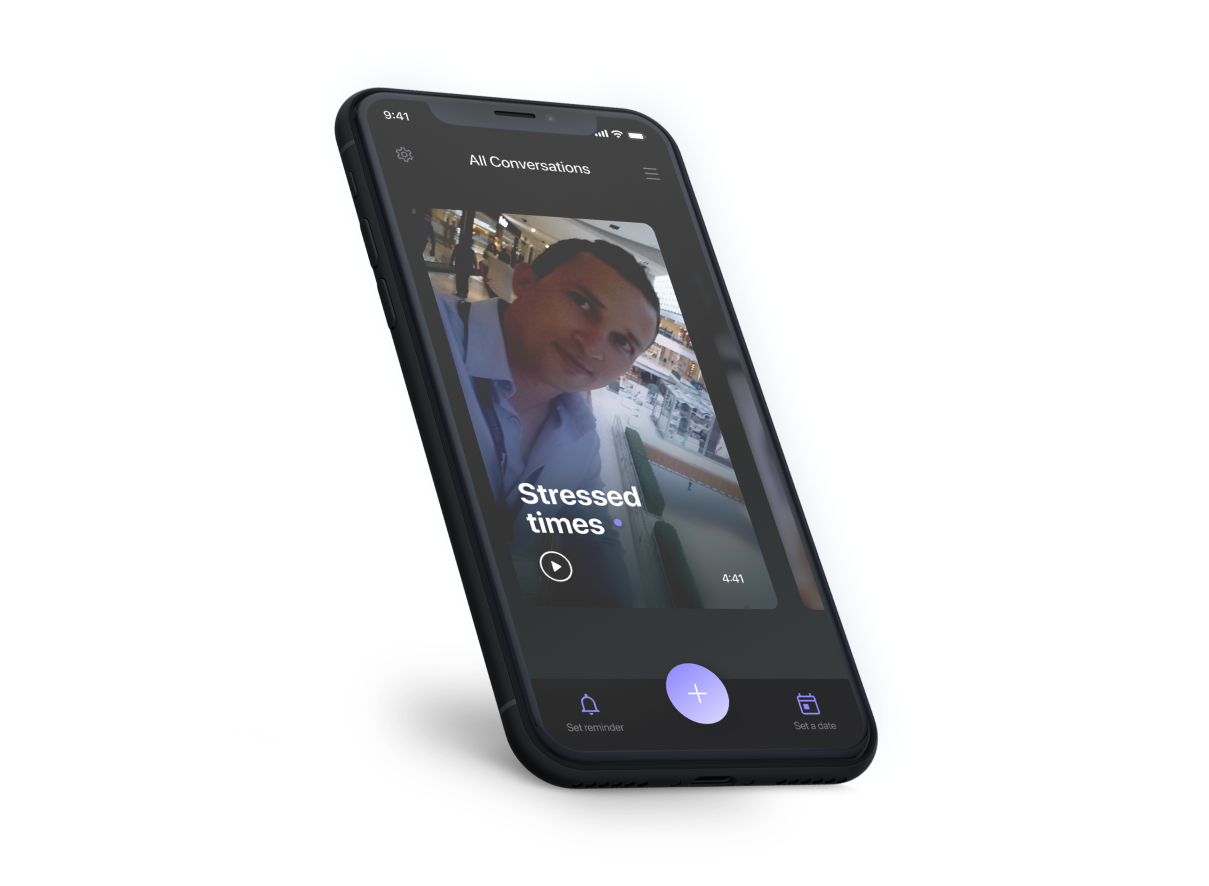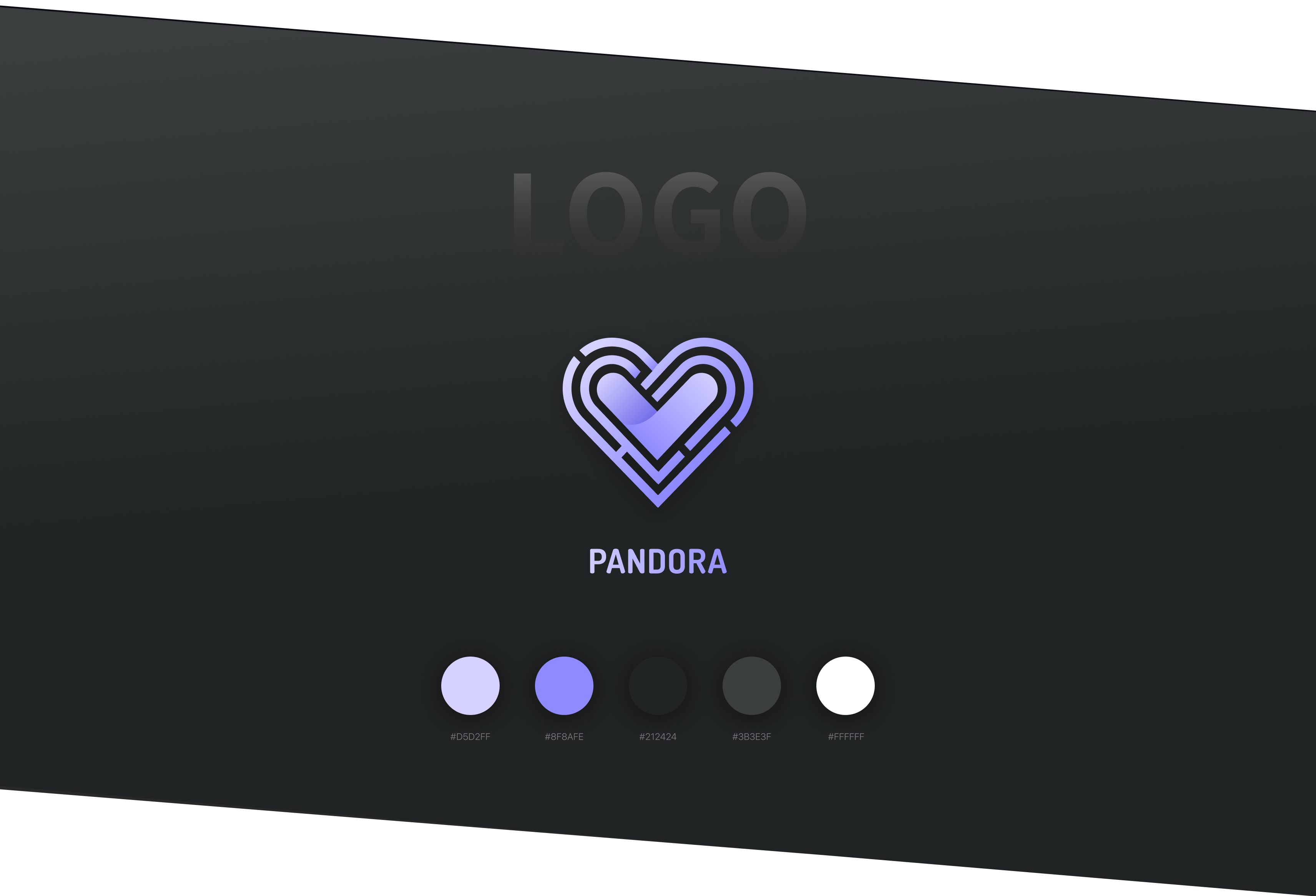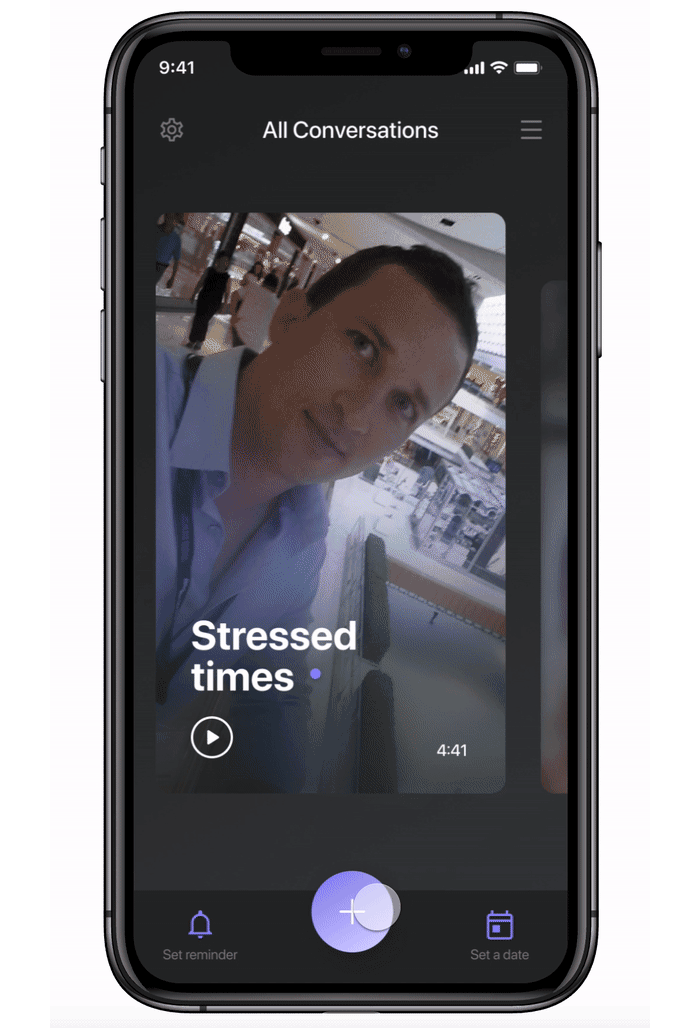 Step one
The app asks Sharon to write one good thing about Dan before she starts talking.
According to the Imago method, it is important to think of one good thing before criticizing. That way the criticism will be said in a more pleasant and accurate way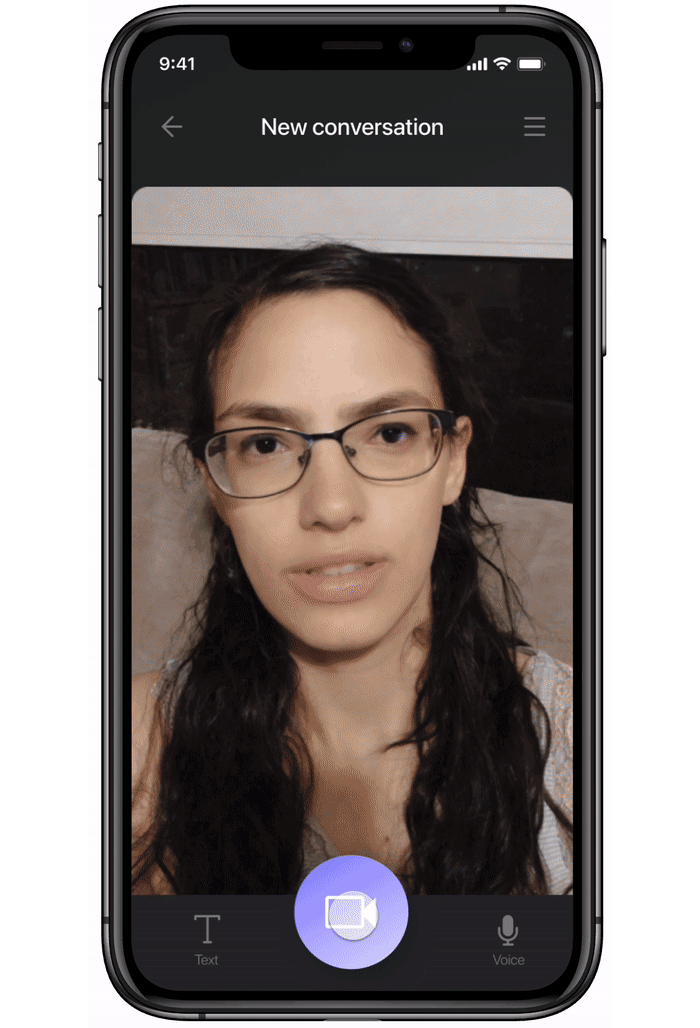 Give it a name
After Sharon has recorded a video message, she decides on a topic for the conversation and sends the message to Dan.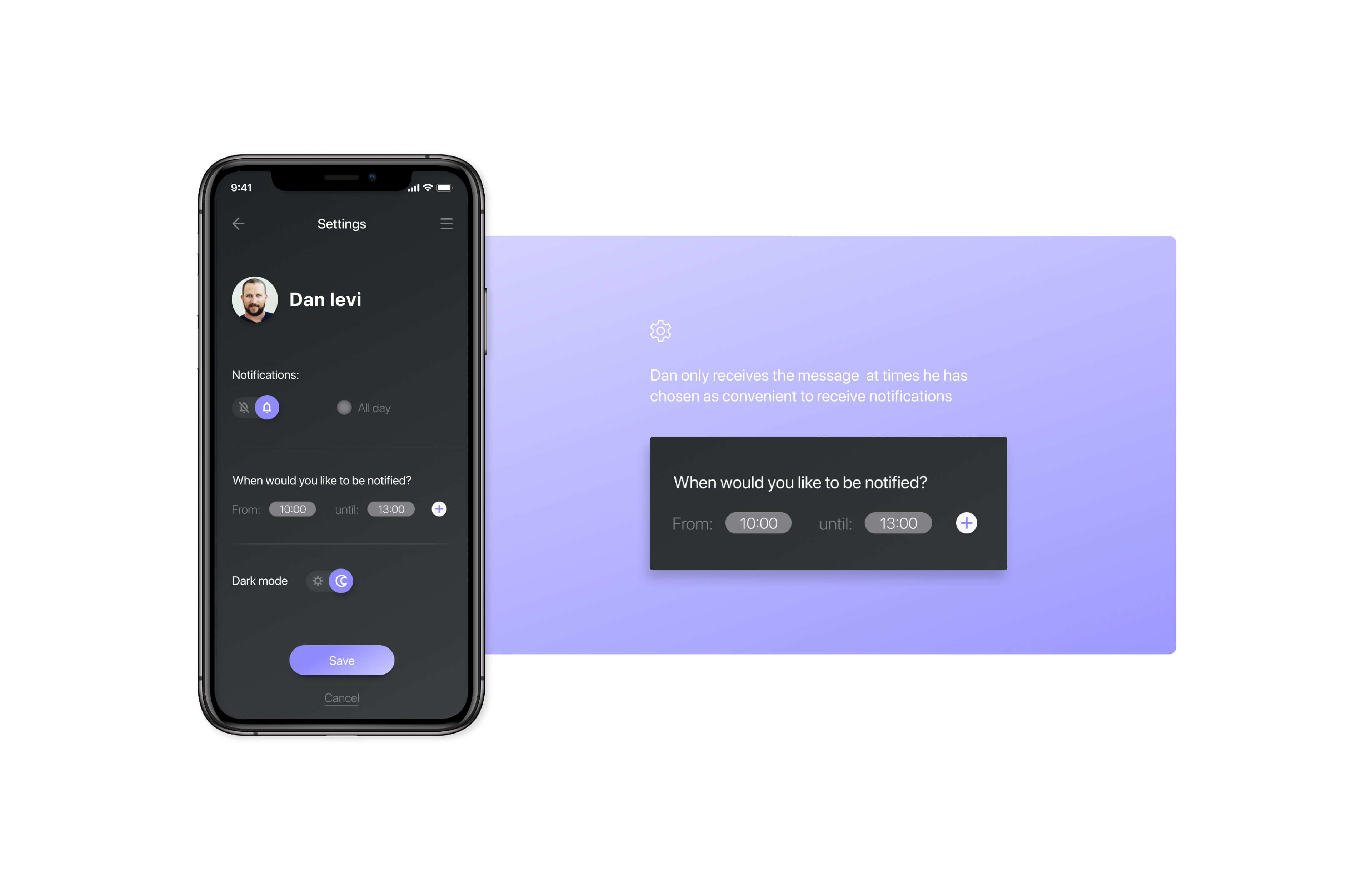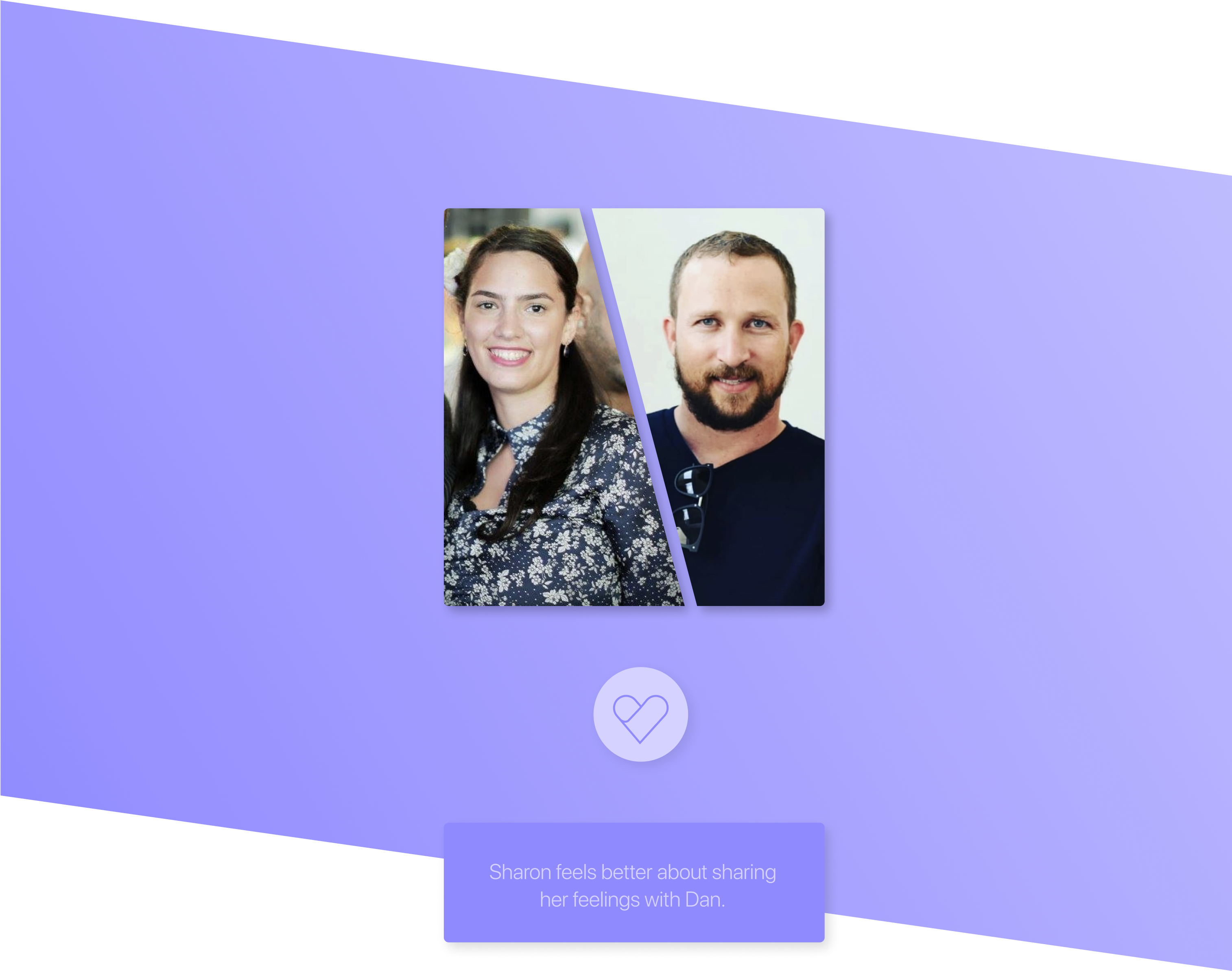 Sharon was relieved. She feels that Dan listened to what she wanted to say to him. Now she can erase the conversation and move on with her day with a calmer feeling.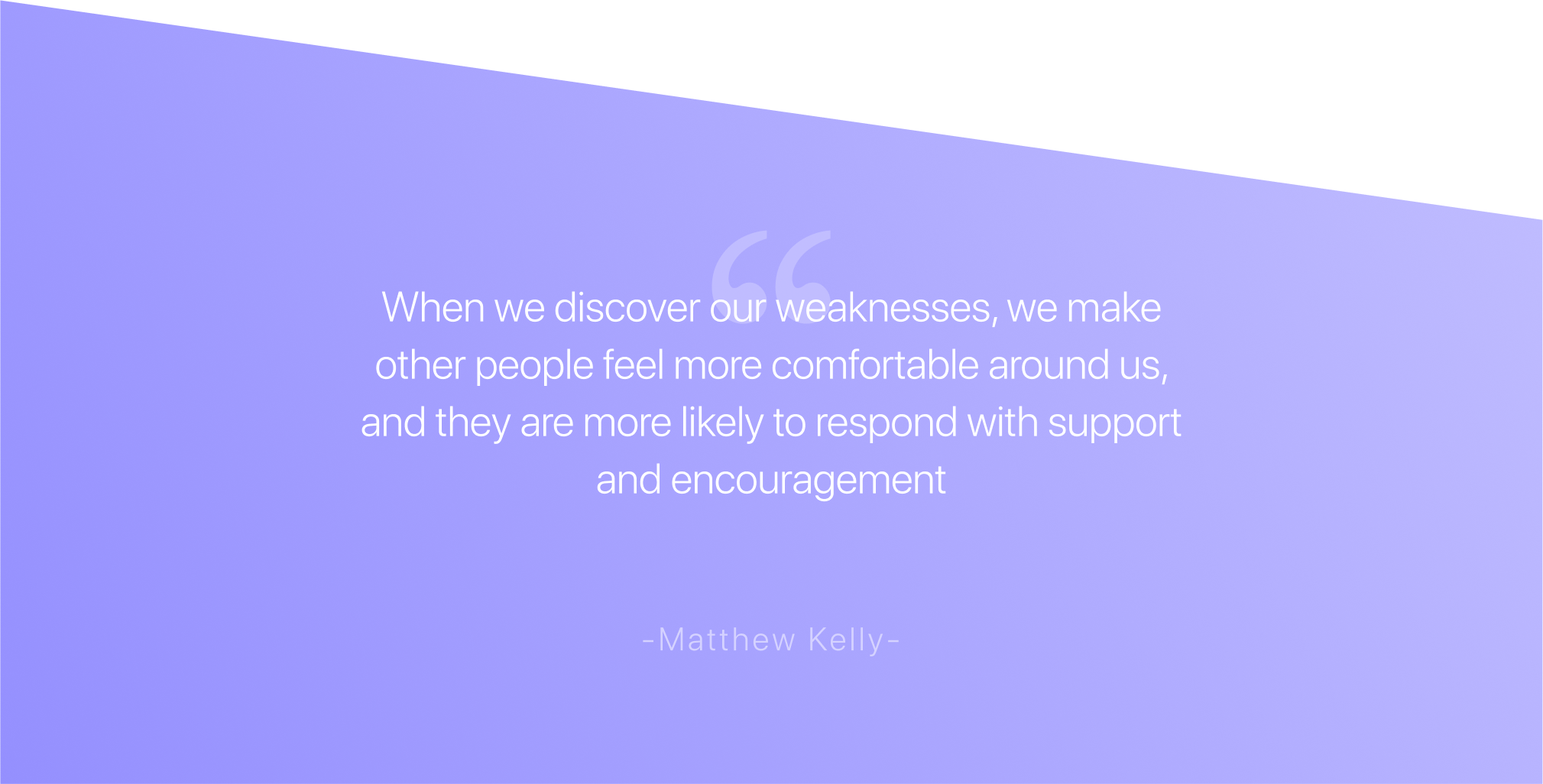 Future Features
After the final product was finished, there are some options that I thought could be further developed in the future.
The app will help create better communication between friends, colleagues or family.
The app will help create better communication between a larger group of people.