Rich Cossentino
UX designer
Design Lead
Guiding UX teams from ideation to delivery
As a design leader, I take pride in guiding my team to success. A recent project that we've been tasked with completing is the brand overhaul of a major section of our client's web experience called "Plan Admin". This is essentially a B-to-B hub where our end-users (admins from both our client's team and their clients' teams) can take action on their day-to-day tasks. We were faced with an extremely accelerated timeline to deliver this product. Plan Admin consists of four main sections, each with their own sub-sections, all being redesigned in parallel. In this study, we'll focus on a slice of one section called Requests and Cases.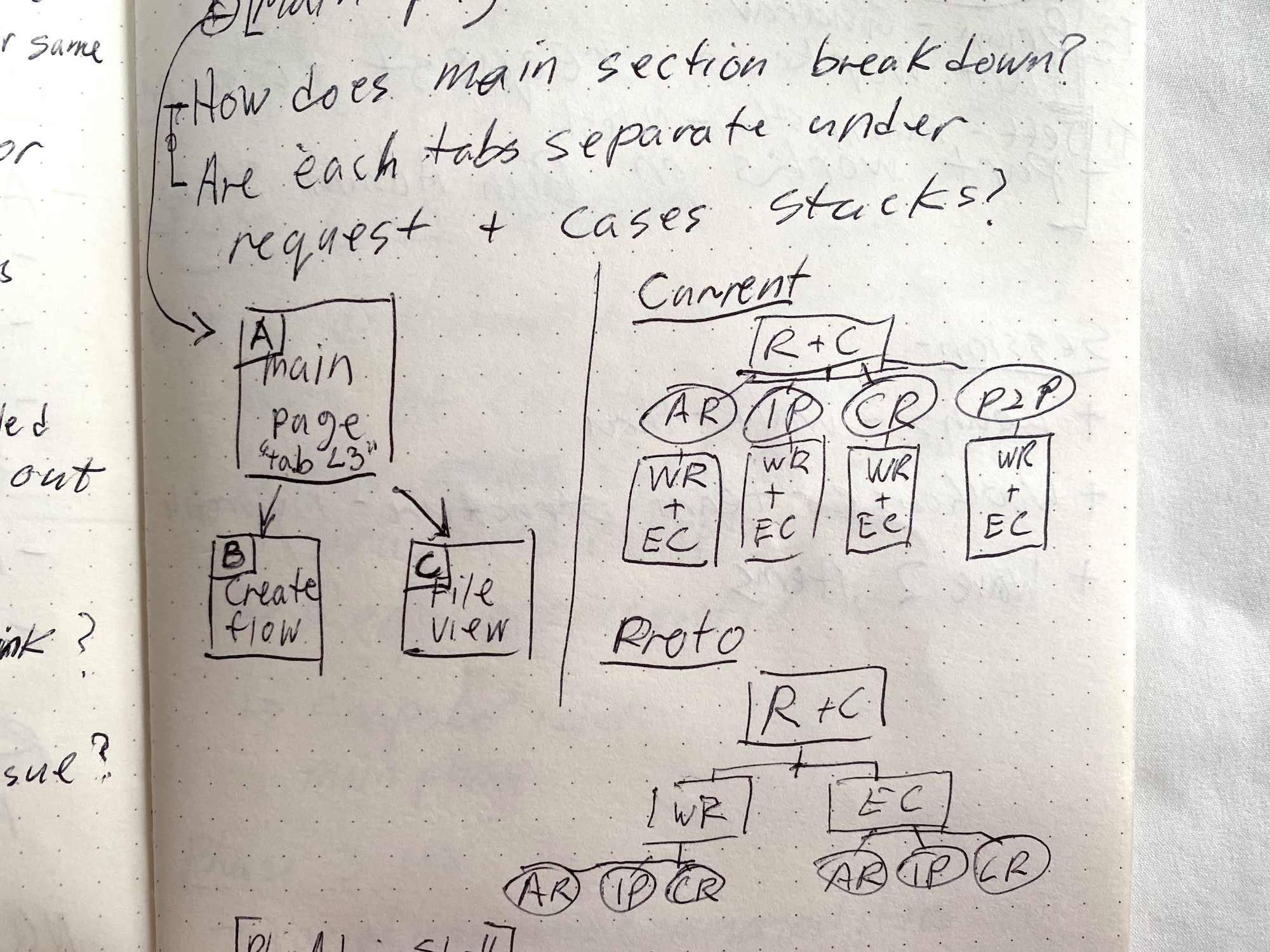 Planning stages
Early on with any project, I prefer to sketch out a high-level map of the task at hand to get a handle on where work can be allocated and if there are any repeatable elements that can speed the production aspects of the design process. I feel that this gives adequate time to the areas that need the most focus upfront, primarily for squaring away the big UX challenges first, that will establish patterns and a solid foundation to build upon. From here, I can assign tasks to my team that will have the biggest impact later on in the process.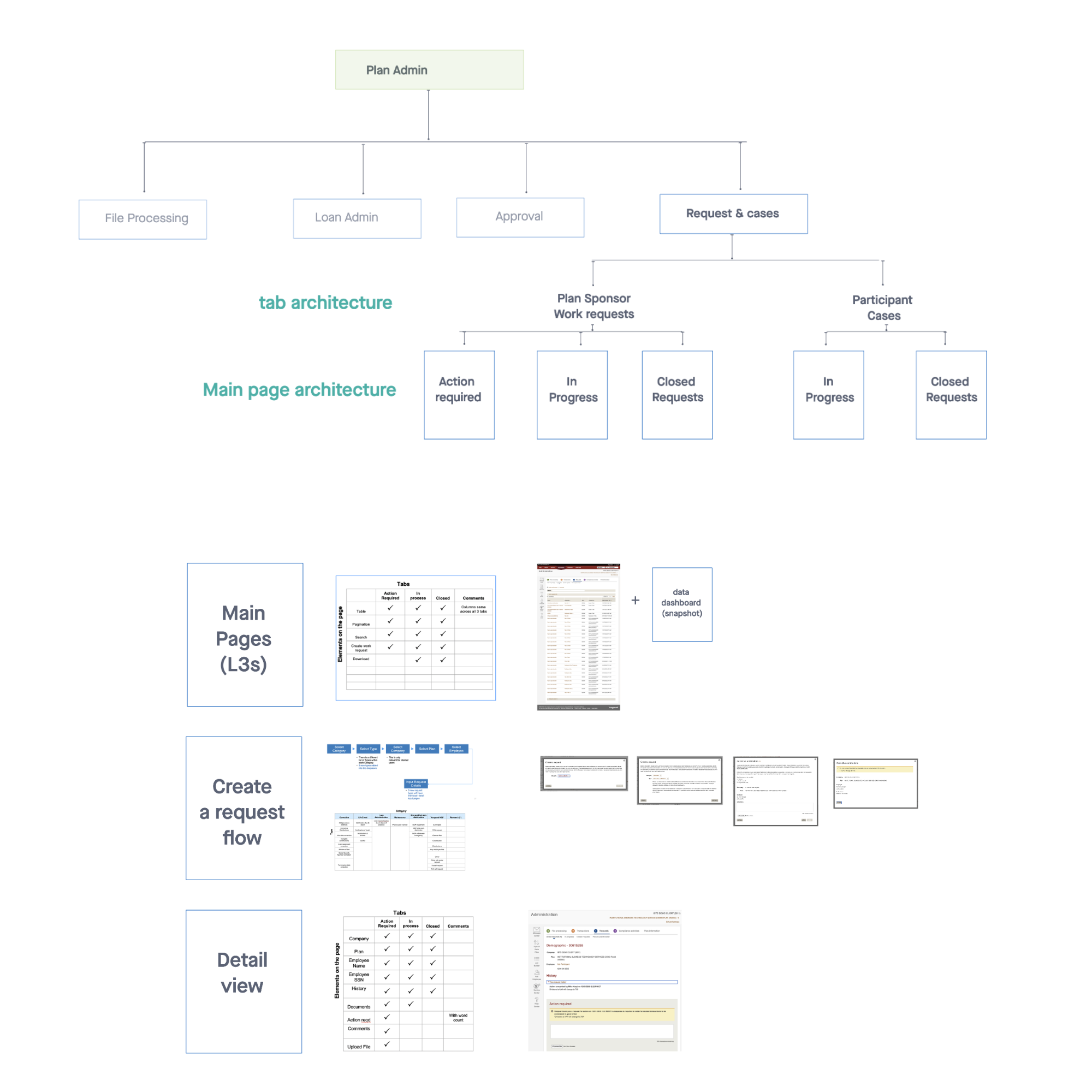 Project kick-off
Projects begin with a kick-off/team huddle, where I describe the task at hand in detail and make sure that the team is in sync with our timeline and ins and outs of the product to be delivered.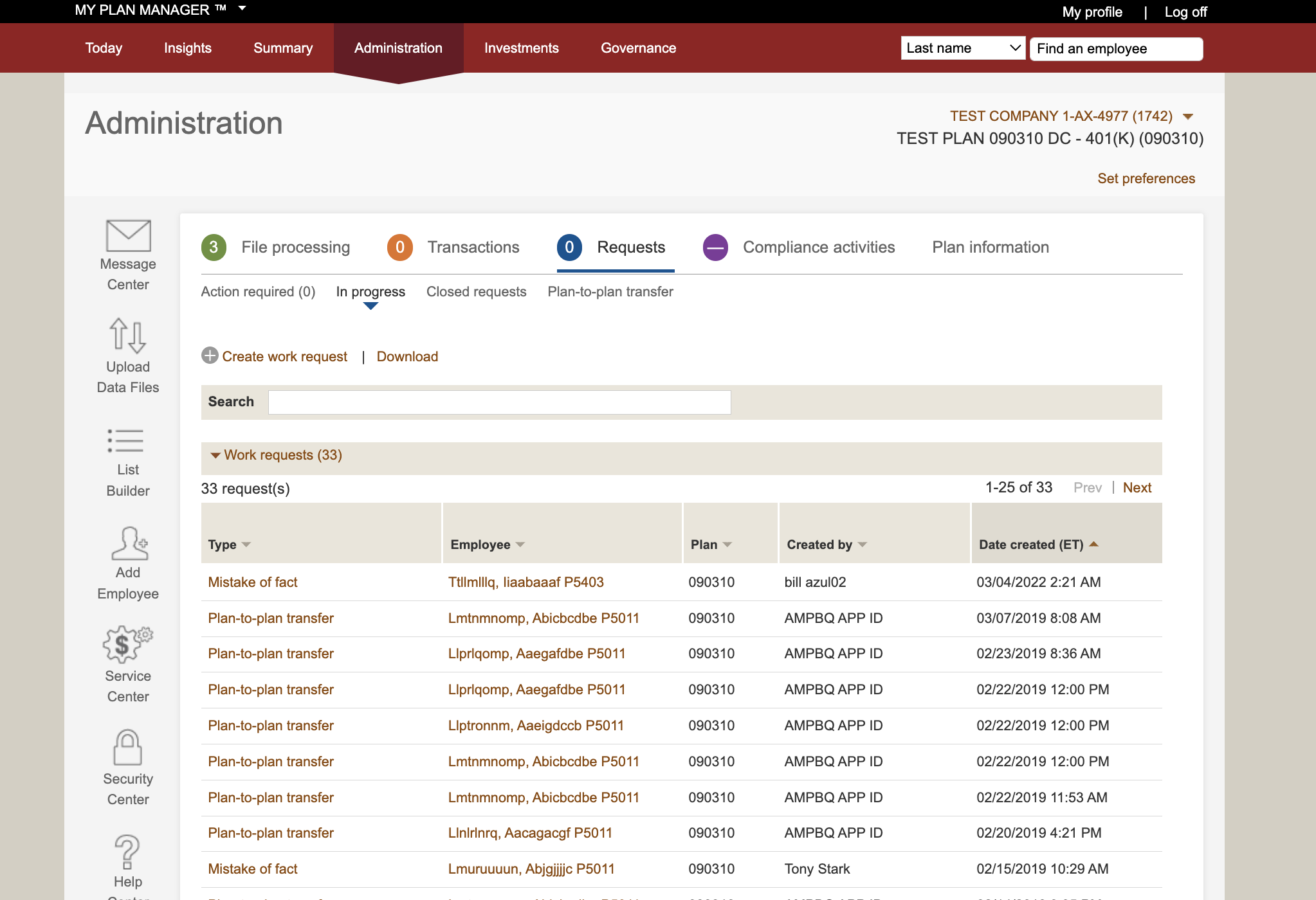 Understanding legacy state
We then do a more in-depth review with our product owners to get an understanding of User needs and existing functionality, also the feasibility of possible enhancements to the current experience.
Low fidelity iteration
Now we are ready to dive into UX. In this phase we are regularly meeting with and gathering feedback from our client, in collaborative working sessions and reviews. This ensures that the client is kept up-to-date on our explorations. In addition to this we keep the product owners in the loop on any new concepts to assess feasibility/development lift. Internally, I meet with the UX team to provide guidance and direction to keep the project progressing smoothly and our timeline on track.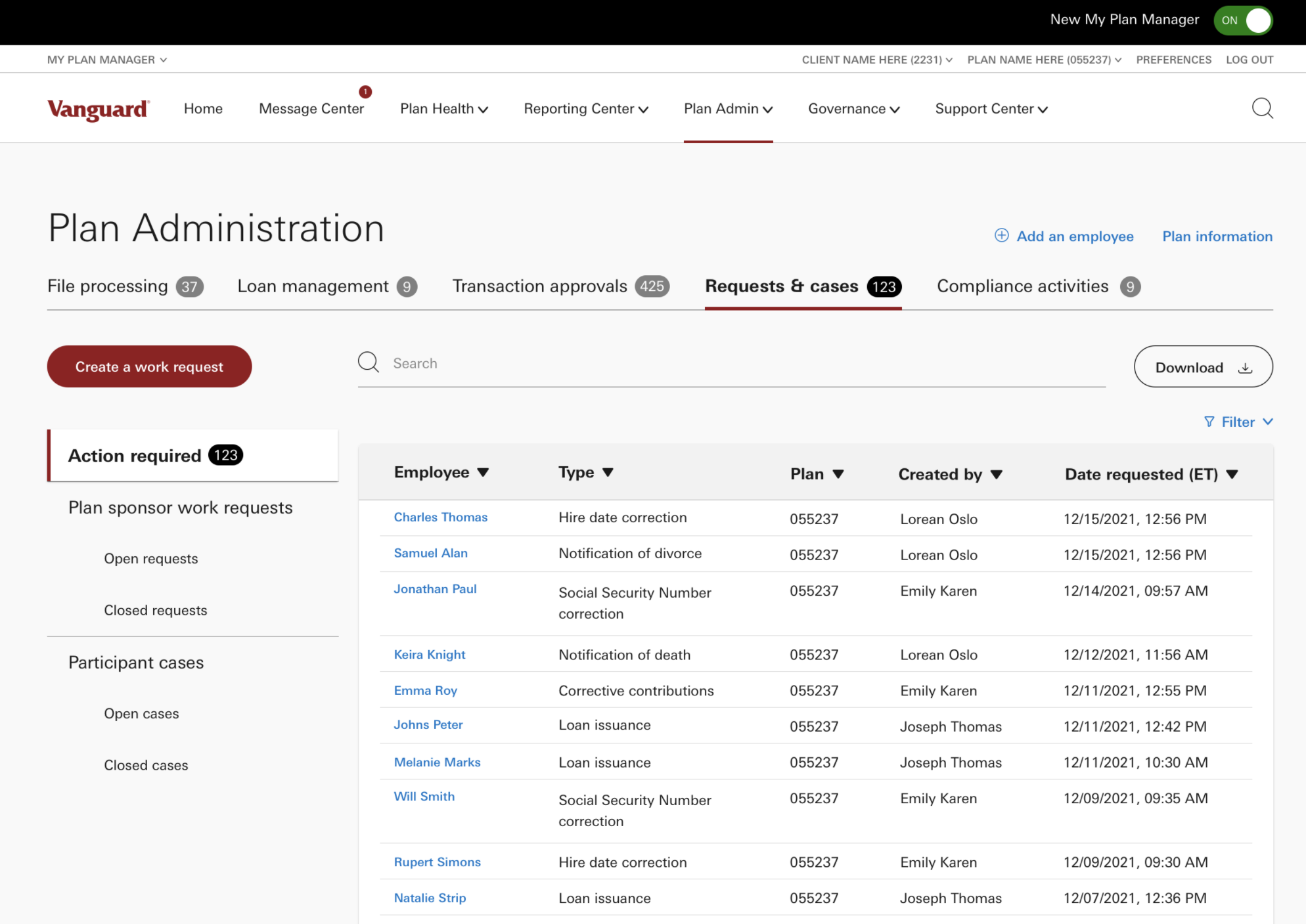 UI and maintaining the Brand
After UX is approved by the client, we then move into UI. In this phase we are working closely with a DSM and respecting Brand Guidelines, suggesting updates to components if required. Prototypes are presented in high-fidelty concepts here to give our stakeholders a solid representation of the final product. After a few rounds of feedback, various breakpoints are created and handed off to development for delivery to production.