Rich Cossentino
UX designer
Intelligent Dashboard
Vision prototype for a personalized experience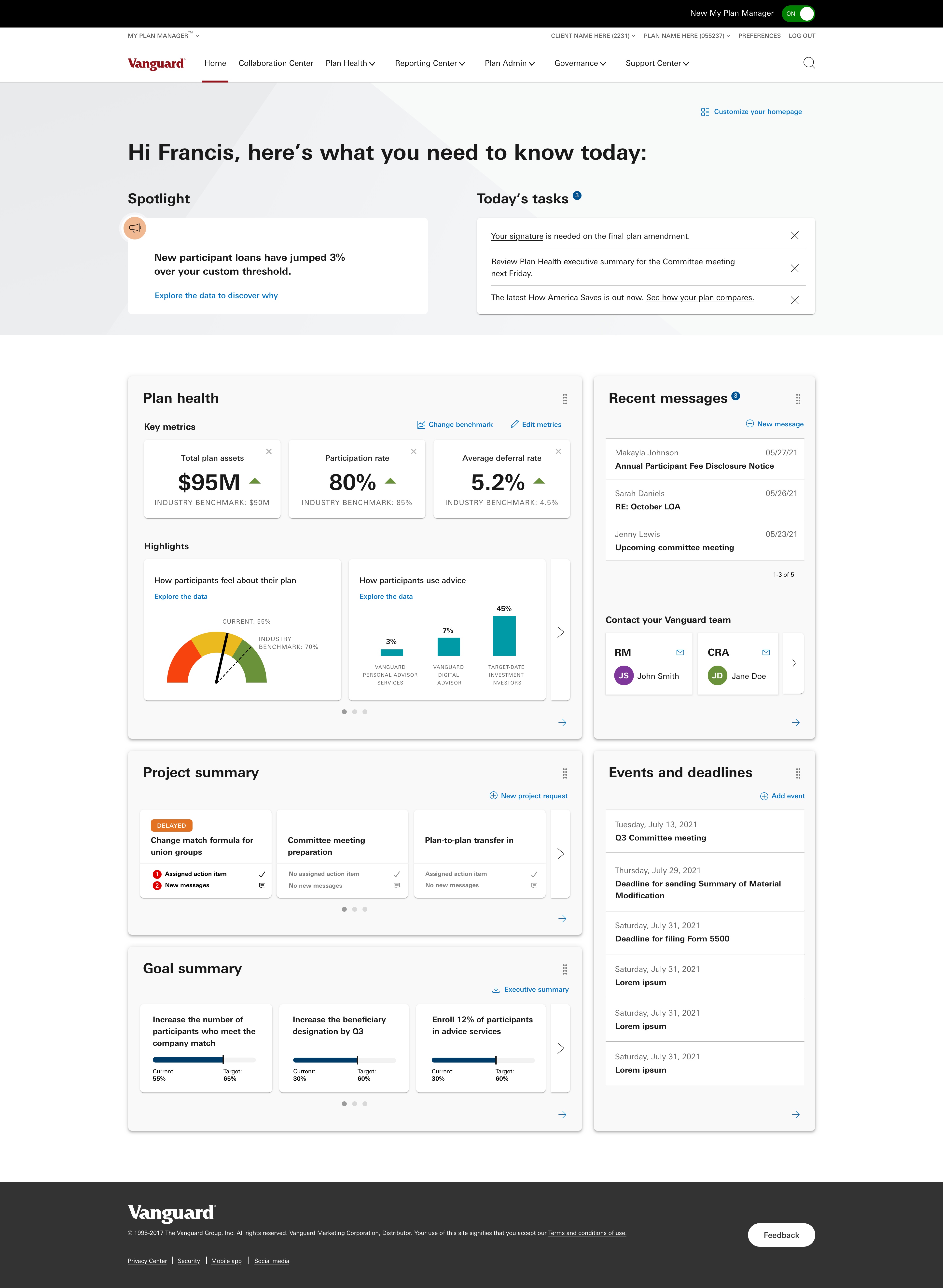 A future-facing project where the objective was to design a dashboard that connects and prioritizes different parts of a complex internal management system, to streamline the workflow of different user types. We created two module-driven dashboards that were geared towards delivering highlights and streamlining workflow for Admins or Strategists. Users would also have the ability to customize their dashboards further and swap out/rearrange modules to suit their needs.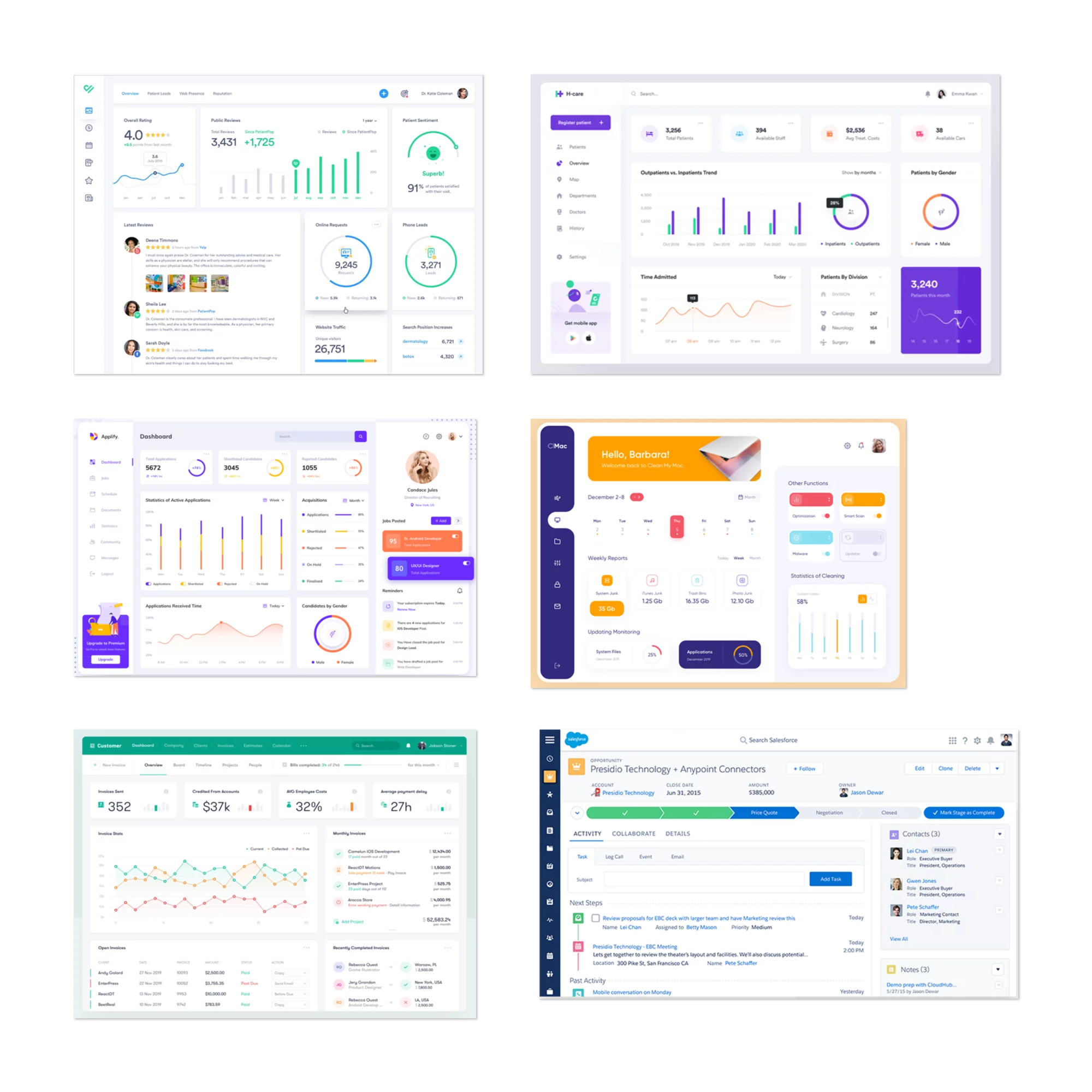 Inspiration
Designing a one-stop, personalized location for users to complete their most important tasks was a new concept for Vanguard. We started by taking plans from our design strategist and seeking out similar experiences in practice today. Our users needed to see a daily calendar of tasks, as well as hotspots and highlights from around the site that are frequently visited. Basically a high-level view of every task relevant to the respective user-type.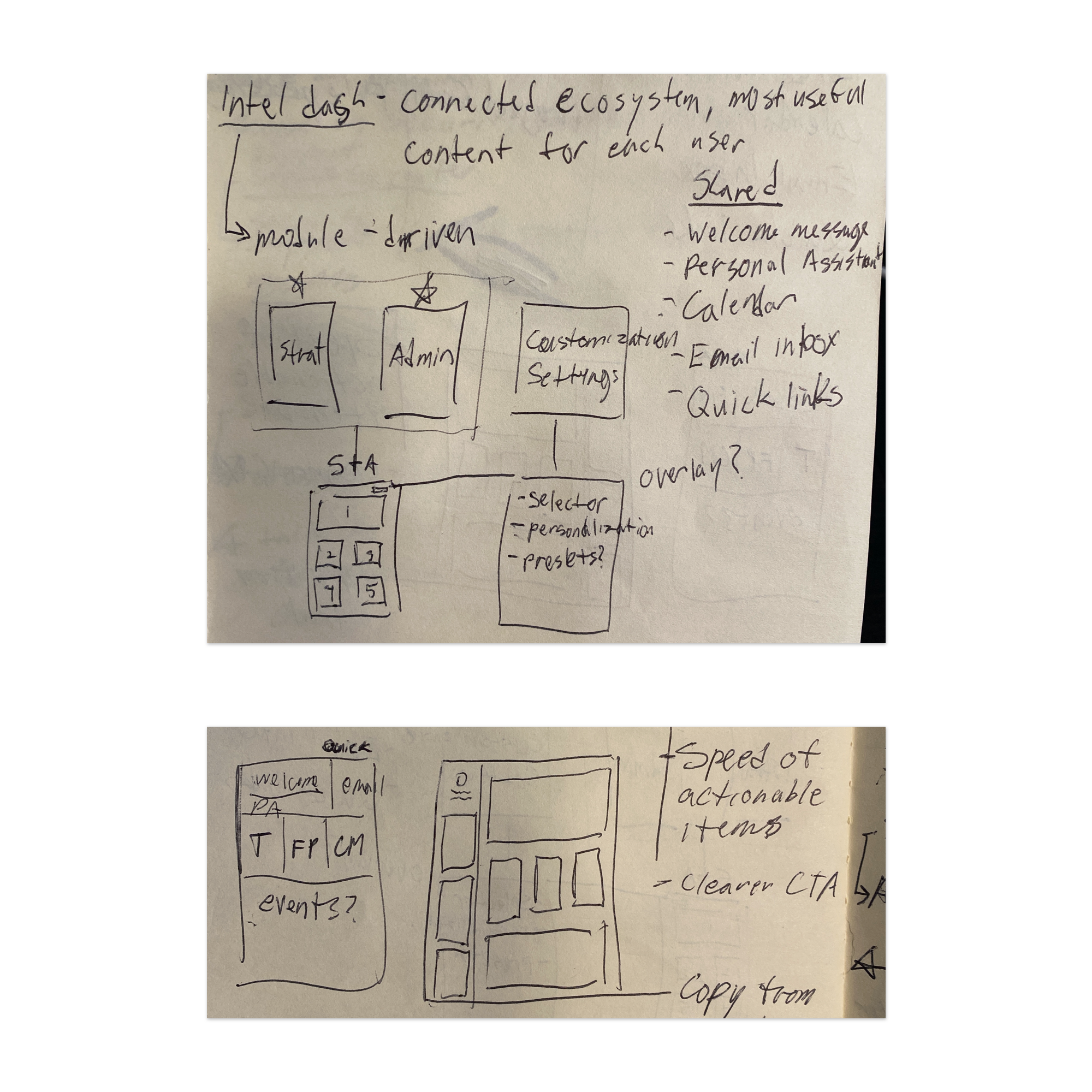 Sketches
Sketching at an early stage helped to visualize how modules could be prioritized for different users. Each dashboard had unique and overlapping features that could be personalized based on user-type.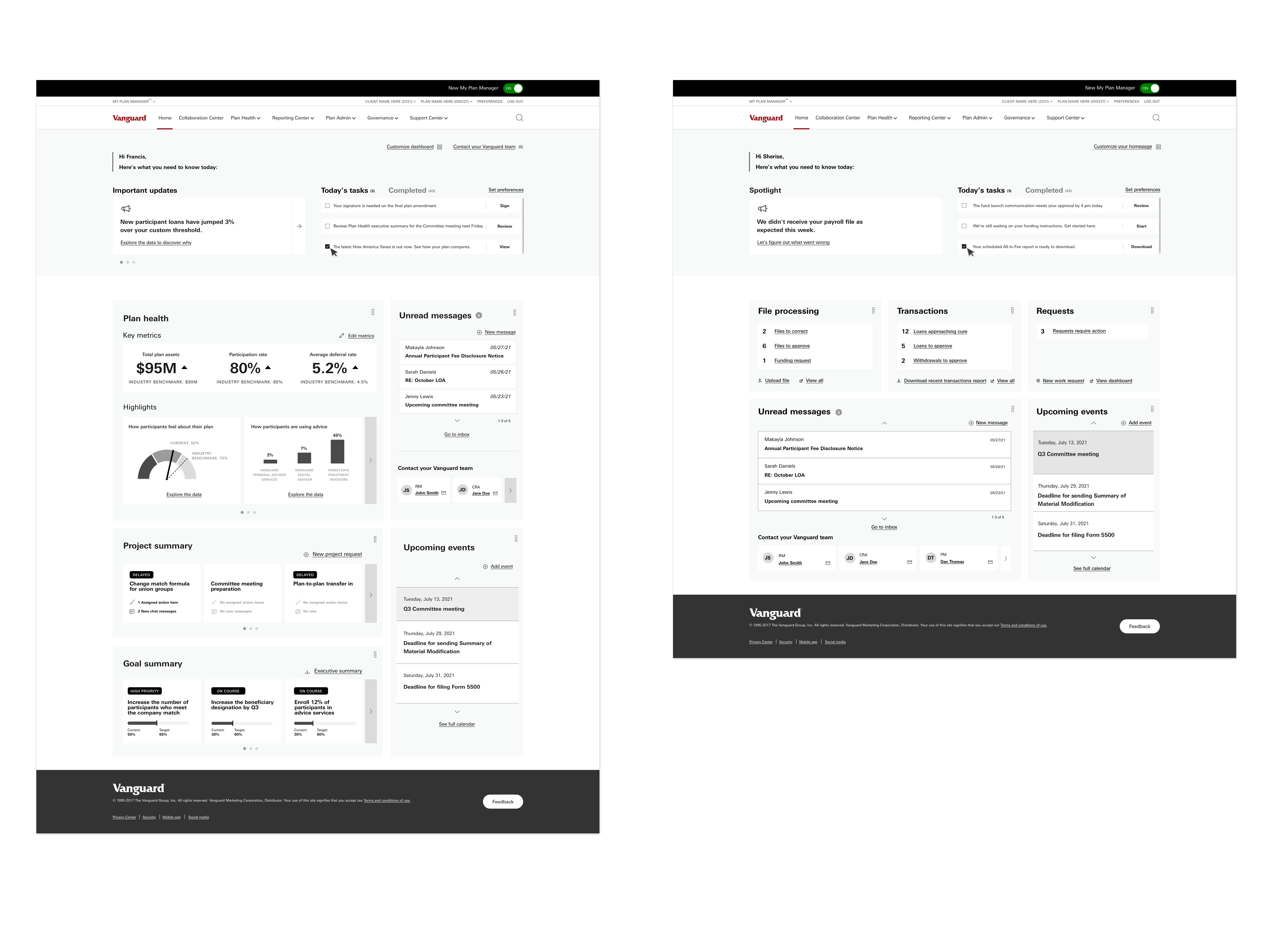 UX phase
Working closely with our client, we focused the user experience during the UX phase. With bi-weekly demos to stakeholders and feedback from the team collected in Invision, we continued making progress. Each module was cultivated from week to week for both dashboard types, giving potential users the ability to view plan highlights, stay informed on upcoming tasks and check messages from collaborators.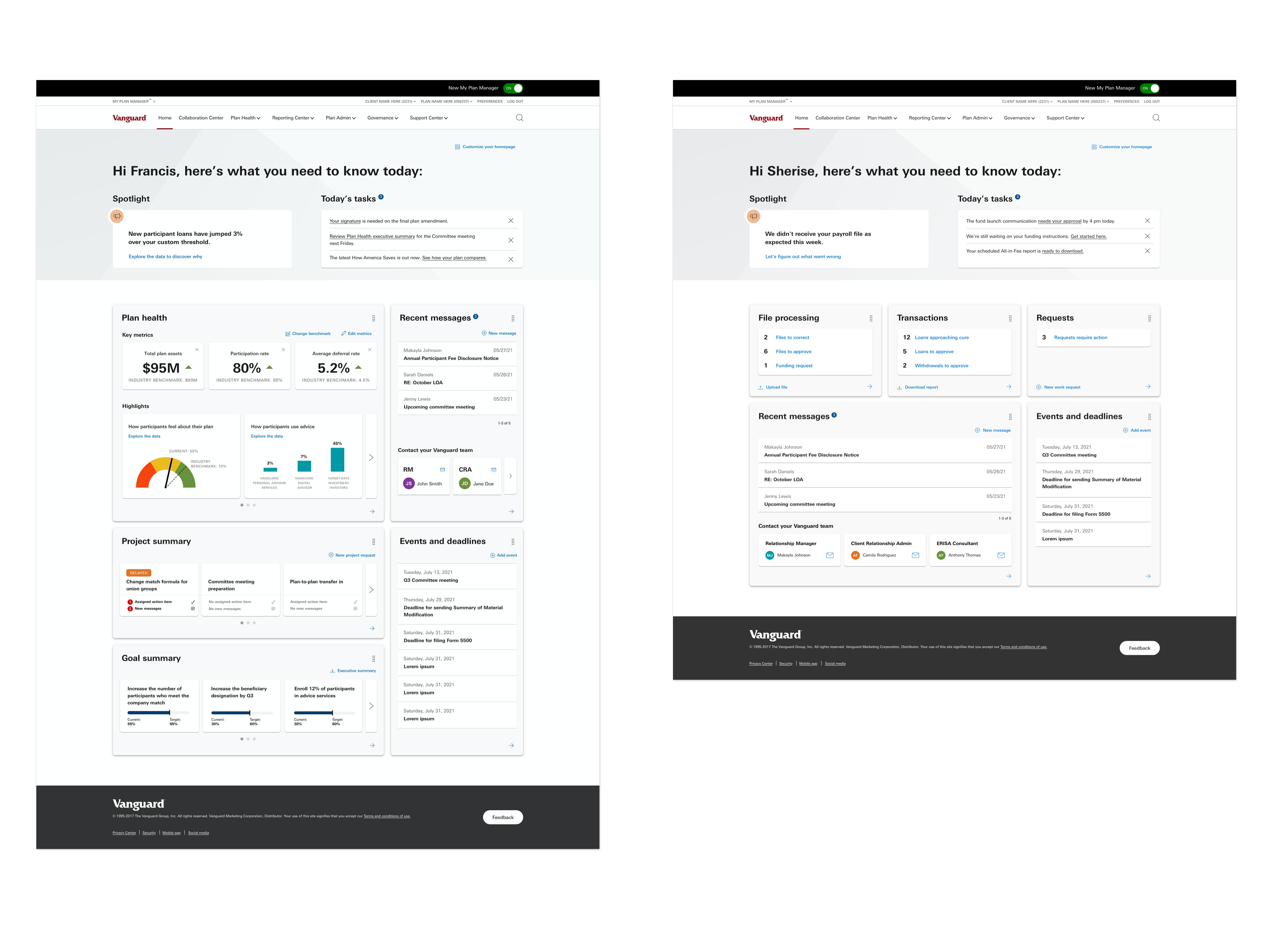 UI phase
We then brought our UX into a quick UI phase after client approval. Here we applied Vanguard's brand using their DSM. We also took care to focus on a strong visual hierarchy and maintain the prioritization of modules identified during UX.