Rich Cossentino
UX designer
New Participant Setup
Transitioning a complex user flow to a new UI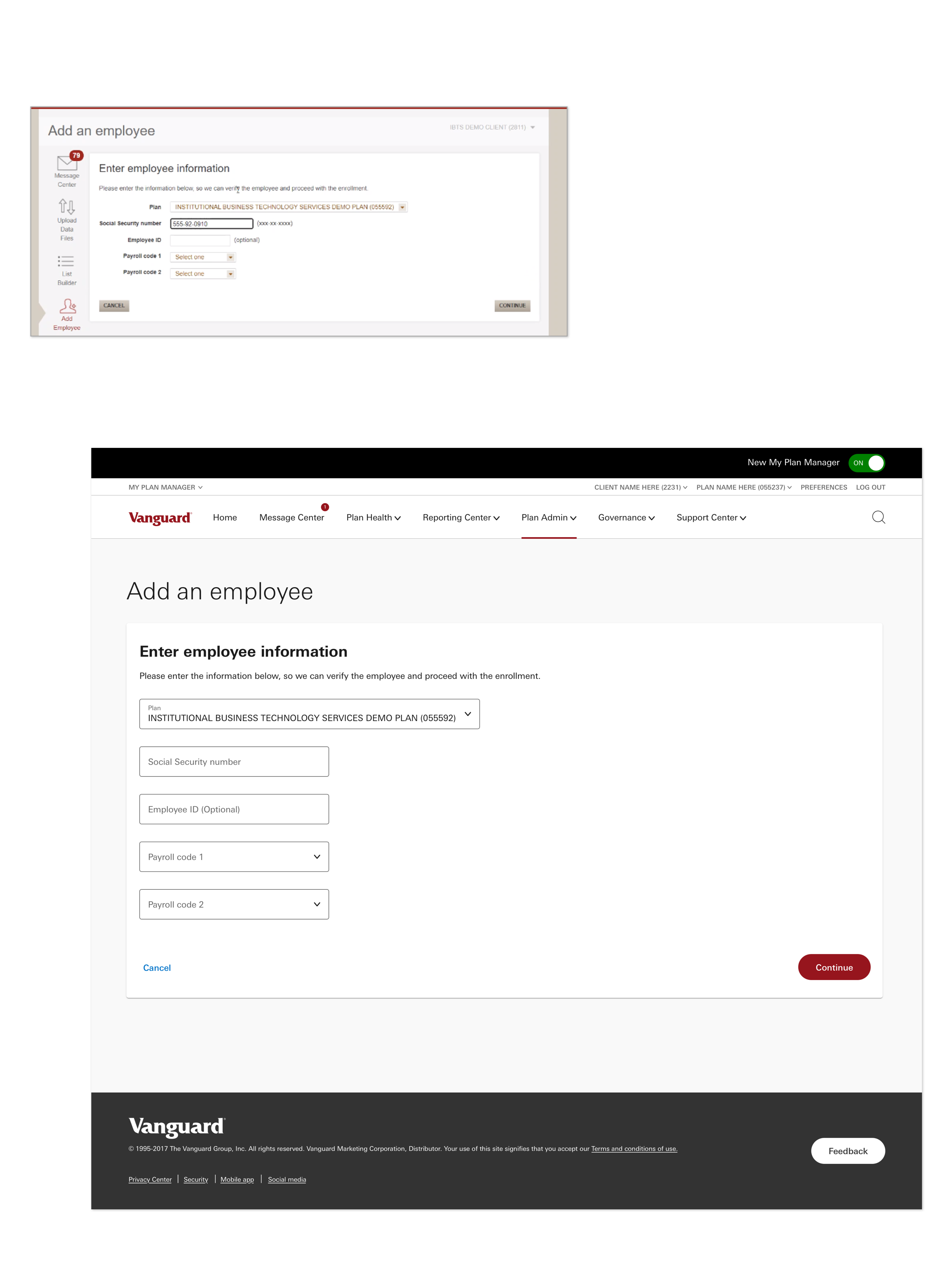 I had the pleasure of being a lead UX designer on a CX team tasked with bringing Vanguard's B2B internal management tool, called "My Plan Manager", into a modern web environment. I learned so much on this project; from how to manage multiple complicated UX flows in parallel, to training the junior designers supporting the team and overseeing design from our off-shore UX team. Here's an example of one of many flows that were slated for modernization.
Understanding the user flow
We began each "Wave" with intense daily working sessions with our product owners, where we held deep dives into each user flow; gaining an understanding of every detail and every possible use-case before diving into updating the UI.

Transitioning to new UI
We then had the opportunity to evaluate what areas could be improved with a better UX experience (feasibly) vs a lift/shift into a modern look. We had to stay mindful of our tight timeline and the cost of developing out new features.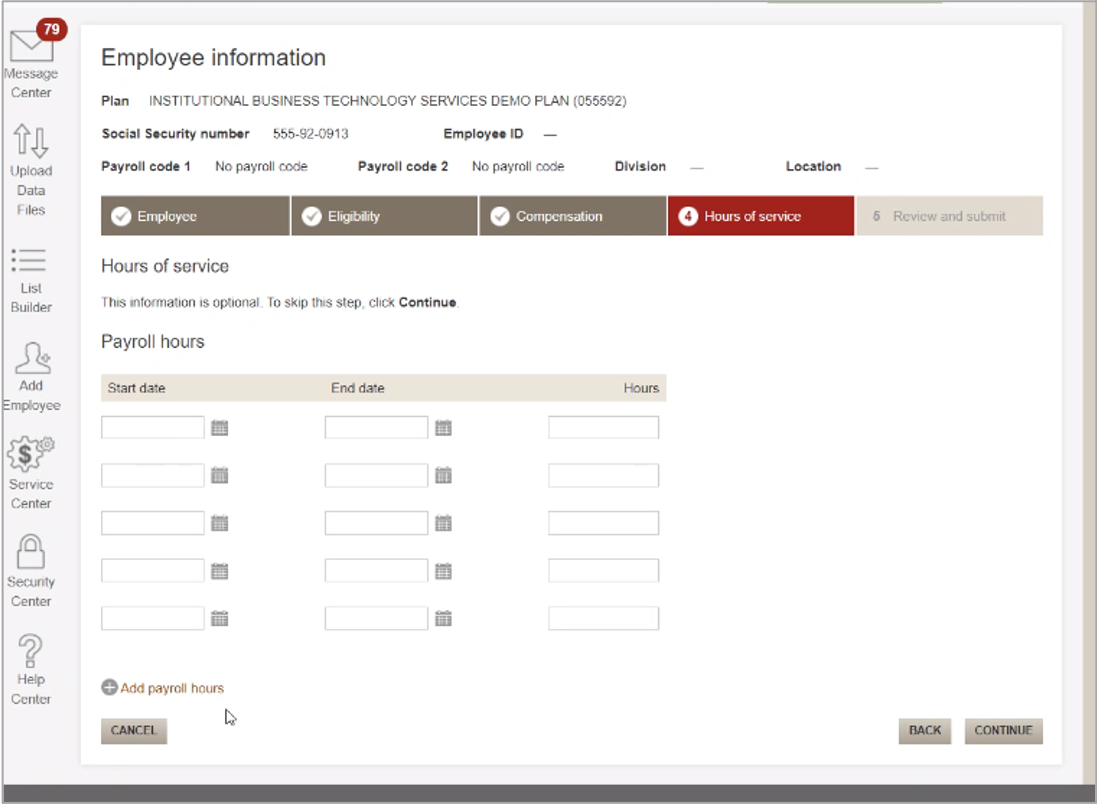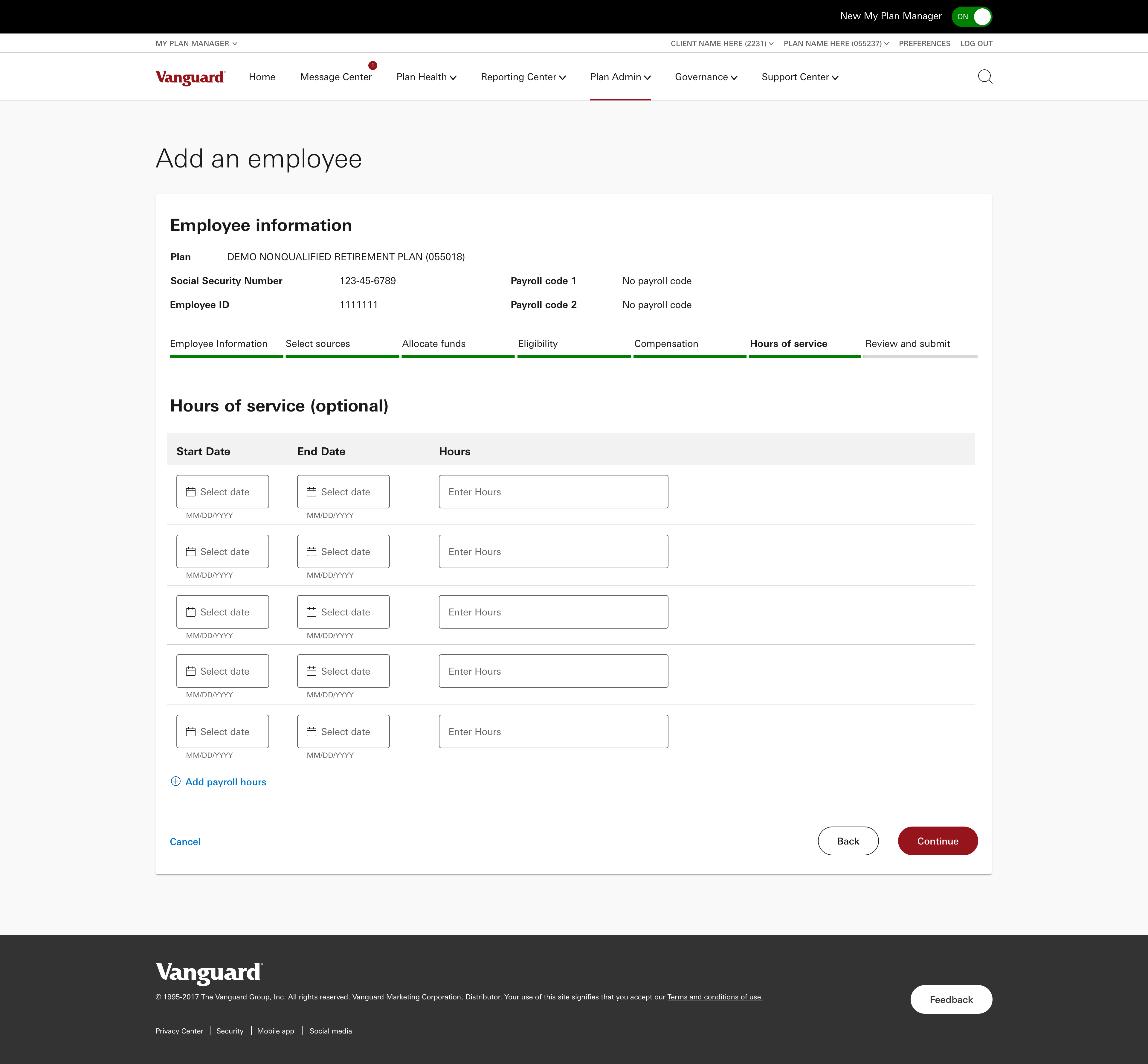 Overseeing design
After I gained final approval from the client team on UI, I would then hand-off Sketch files to our off-shore UX team for designing smaller breakpoints. In daily stand ups I would then review all screens, in all sizes, to make sure that everything was aligning with our brand standards and help walk through any issues that might occur when scaling to different devices.