Rich Cossentino
UX designer
Enhanced Guidance
A proposed redesign of Vanguard's
RPX dashboard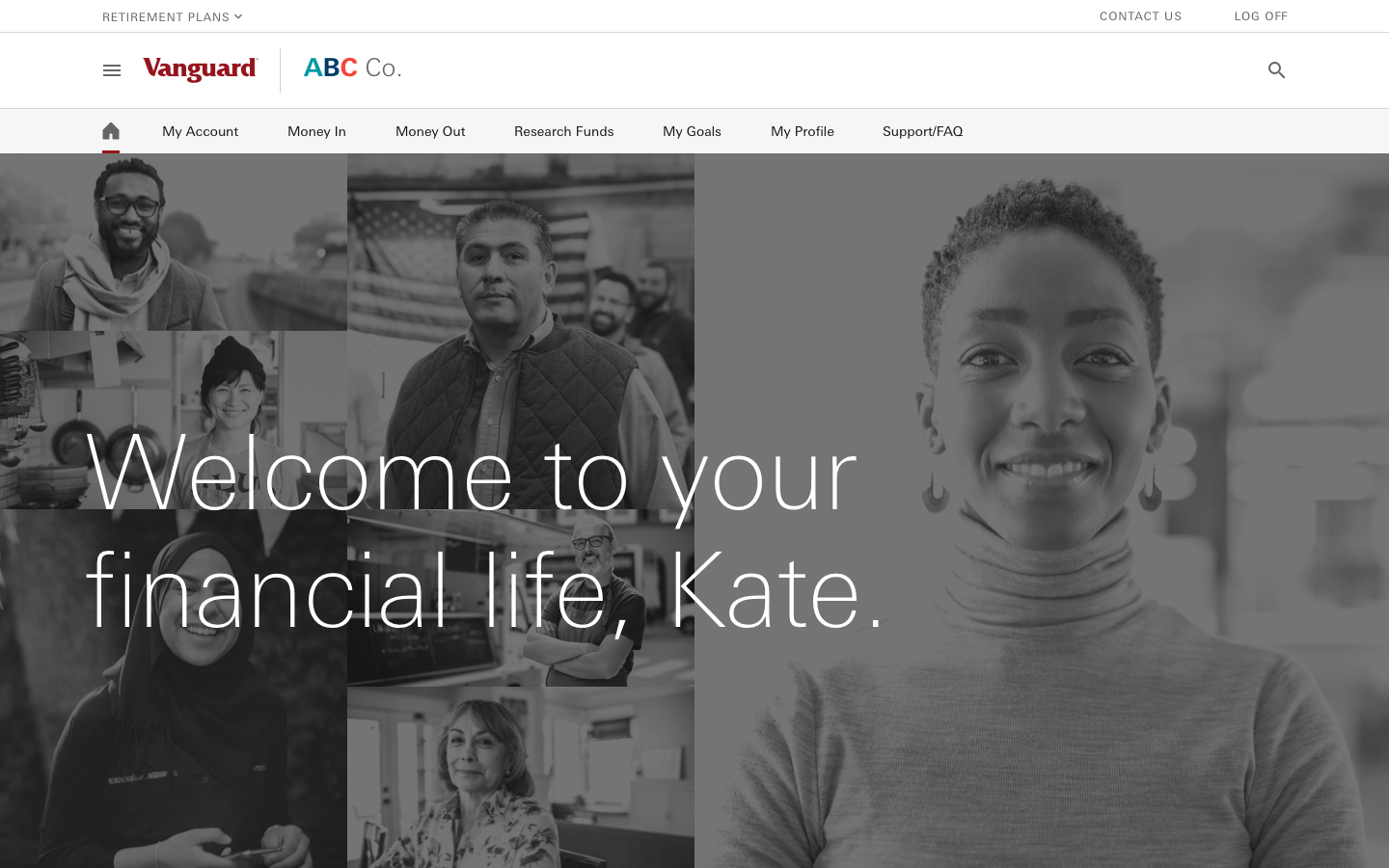 Working with UX researchers, our team had an opportunity to hold several interviews and user testing sessions to gain insight into what features are most valuable for our core clients in their journey towards a comfortable retirement. This ultimately informed the launch of a new Retirement experience.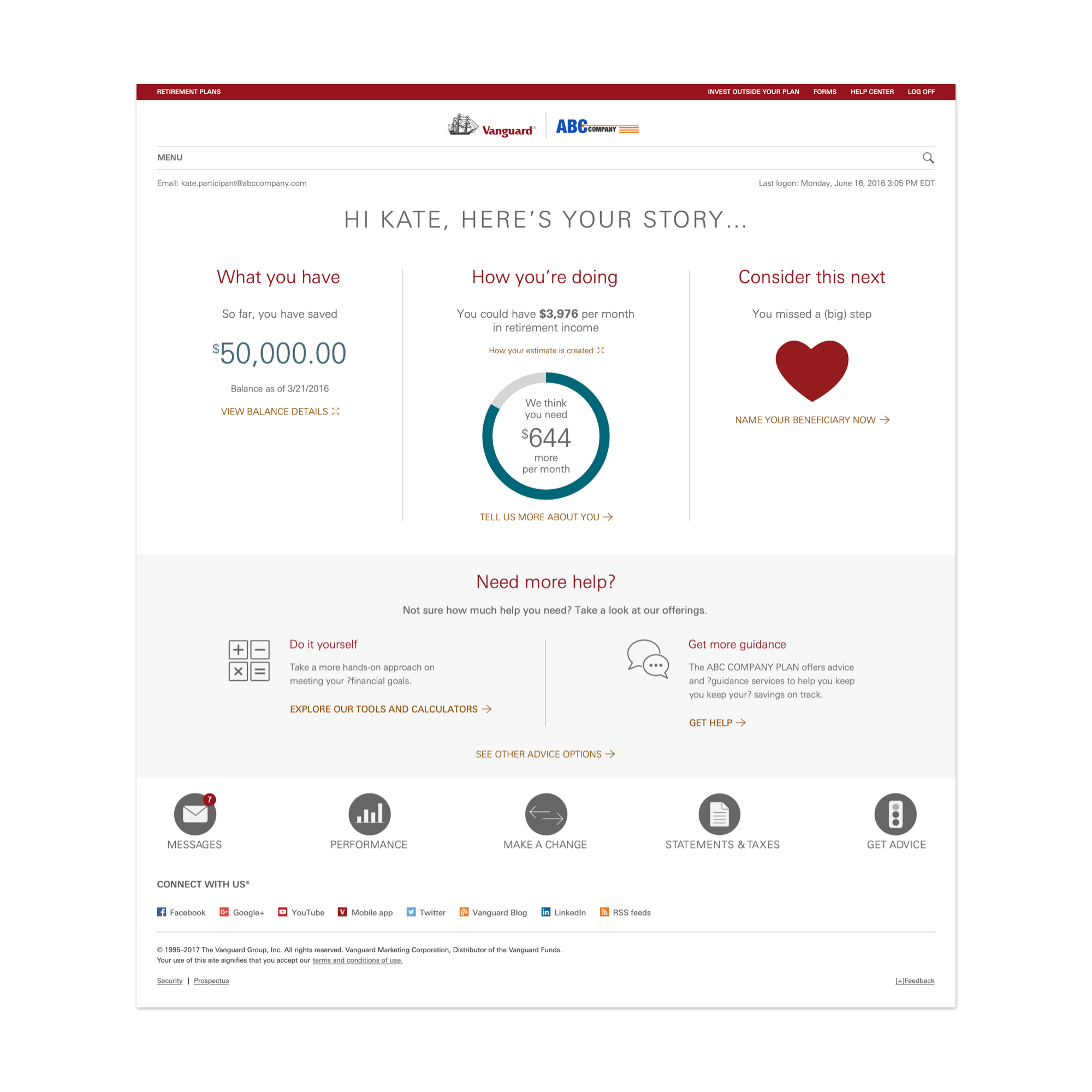 The Ask
How might we make saving for retirement more engaging for our users?
Our team was tasked with quickly ideating on multiple concepts in a Spark session to be later used for user testing. The goal here was two-fold:

• To learn what visual motif our users best respond to.
• To prioritize key features on their dashboard, delivering the most value towards saving for retirement.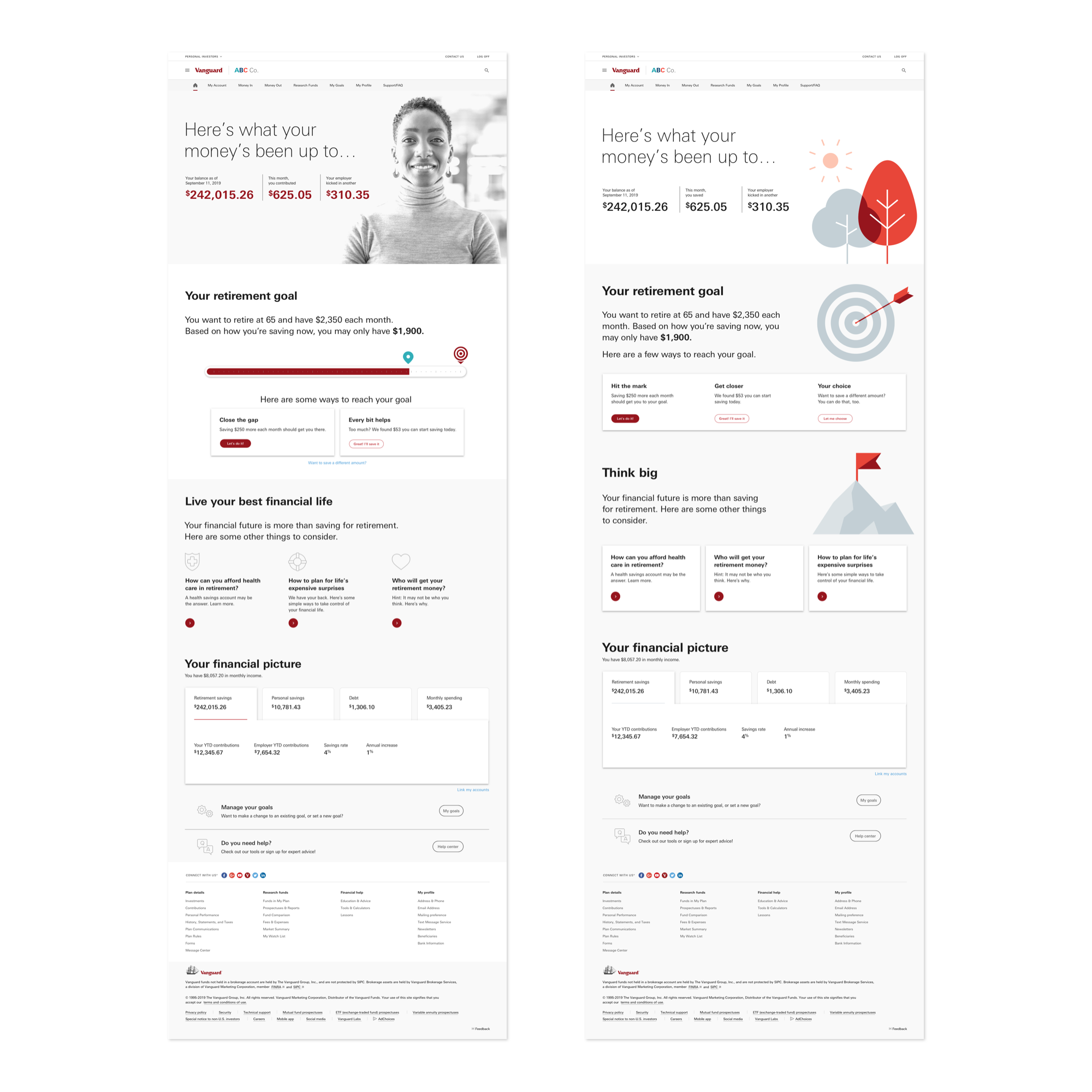 Fast-paced ideation
Our team worked quickly to build out a few high-level prototypes to later use in our testing during a week long "spark session". We ended up narrowing down to two concepts to test user response to visual motifs (graphic vs photographic). This also gave us the opportunity to A/B test some methods for content delivery and also prioritize features that would be critical in the journey towards retirement.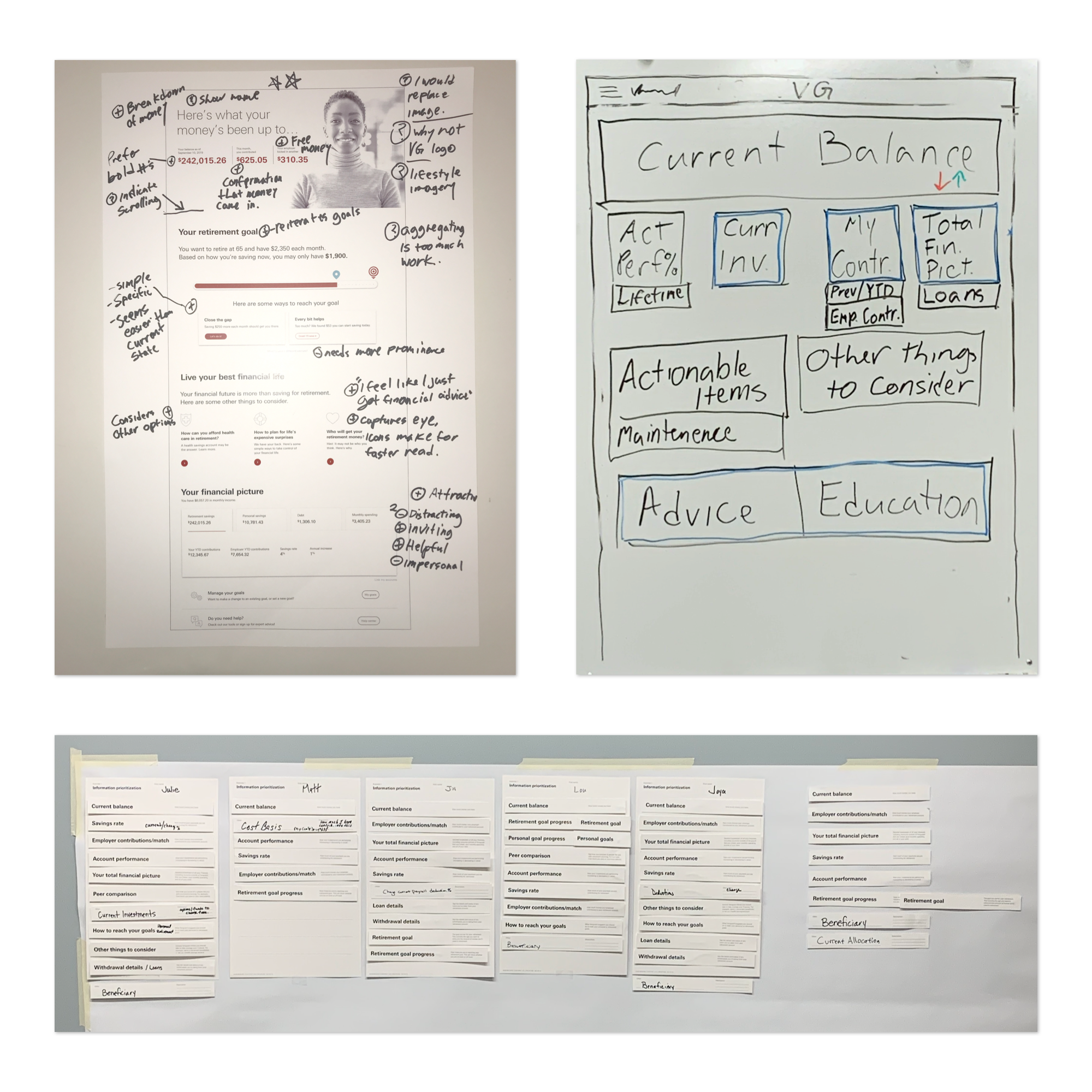 User testing sessions
We held ten user sessions over the span of a month with unique groups for each. Our test groups covered a broad range of users with sessions including Plan Sponsors (Employers), phone reps that worked for Vanguard and our end-users who were using Vanguard's services to save towards retirement. We collected hundreds of comments, held prioritization exercises and card sorting with each group to gain insight into exactly what our users need.

Next evolution of the dashboard
Our testing yielded enough data to inform a redesign of our legacy dashboard. The new dashboard provides a much more robust experience for users, delivering important Retirement Plan details up front, as well as opportunities for more detail, personalized advice and financial planning for their future.