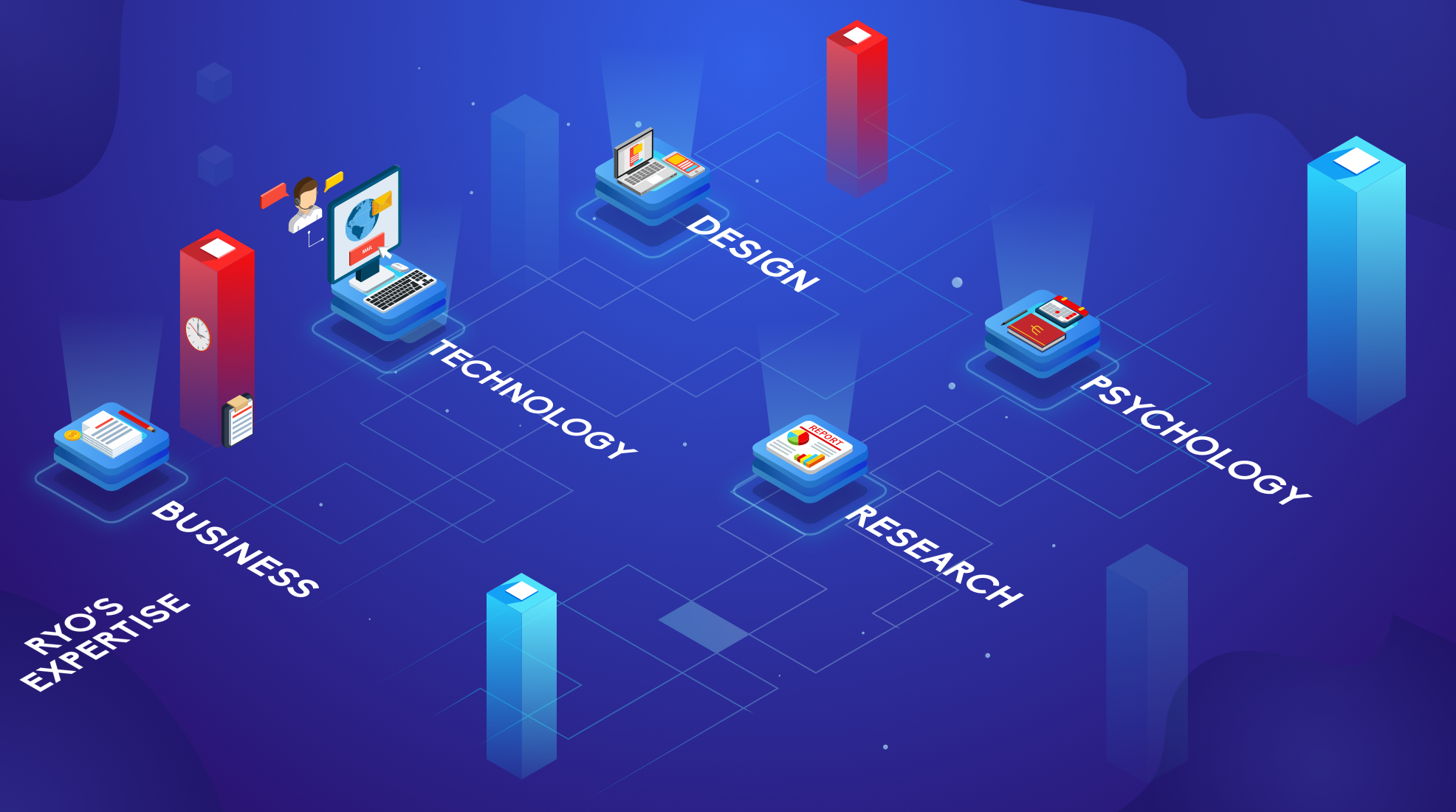 Hi, I'm Ryo.
While I have worn many hats — teaching, web development, research, writing, etc.... but one thing has always been consistent:
I'm a problem solver
My success in design has always come from my ability to connect data-backed product decisions to user needs and business goals.
What is my expertise?
Design – I solve problems through design; and with my strong foundation in psychology research, I have been able to solve problems for businesses no matter what industry they're in.
Research – Having published 300+ research articles, I have learnt to ask tough questions, identify the most appropriate methodologies, and effectively communicate my findings.
Business – Although I learnt a great deal from my business master's degree, my analytical and creative skills are not merely academic. I have made a meaningful impact on businesses as a designer.
Psychology – Having studied psychology in my first university degree, and continuing my education on my own afterwards, I know what makes people tick. Psychology is the foundation that underpins my expertise as a problem solver.
Technology – I have designed and even developed my own apps and websites from start to finish, and I excel in cross-functional teams.
I am always interested in working with organizations where I can solve challenging problems; so feel free to get in touch. But not literally, because apparently that may kill us. Stay safe during the pandemic, friends.