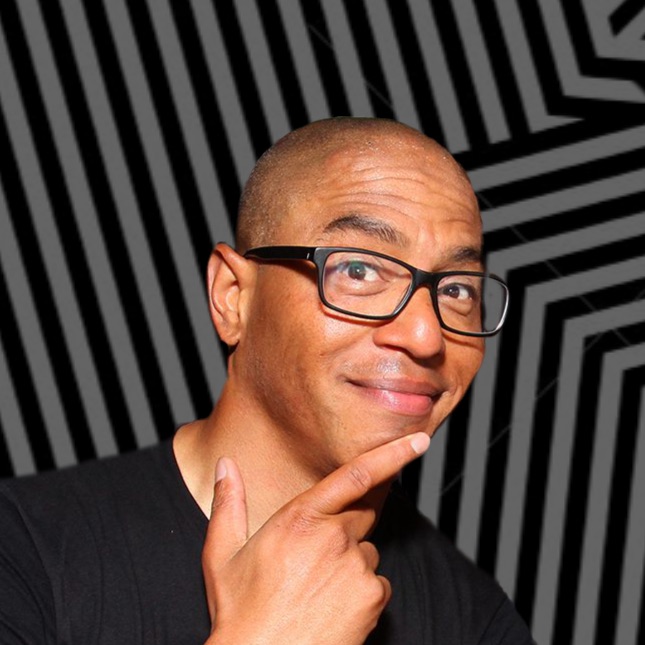 Selino V
UI Design + Development
What I'm Reading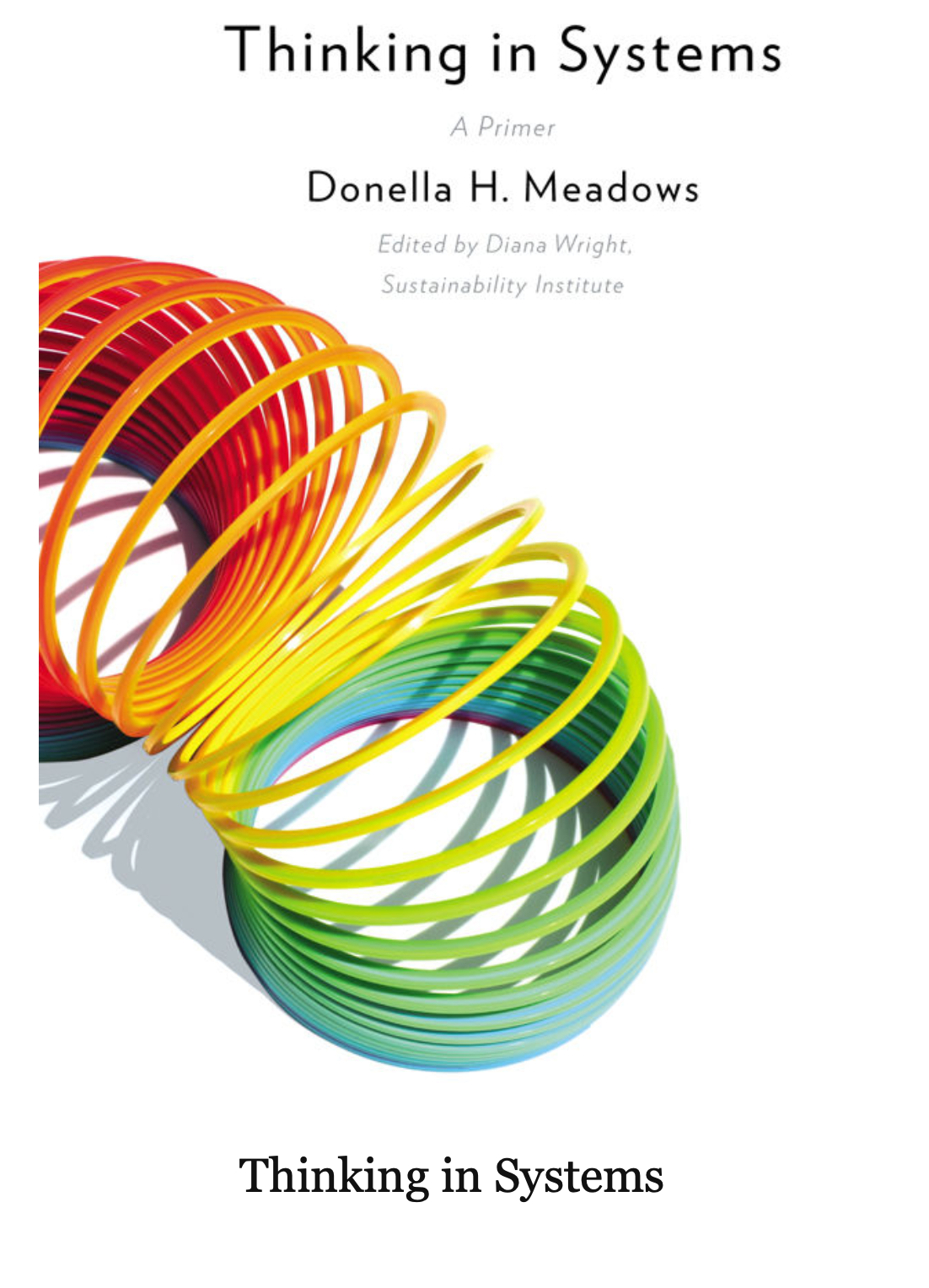 Thinking in Systems
by Donella H. Meadows
This was a stellar intro to systems theory for me. Unlike Design Thinking which often represents a set of semi-rigid processes, Systems Thinking is much more about a perspective on the world around us. The functional programming side of me rejoiced as the lessons in this book resonated with a coding mindset.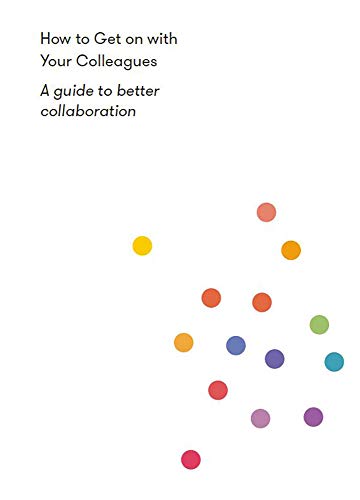 How to Get On With Your Colleagues
by Alain de Botton (The School of Life)
While this is likely the only de Botton book I'll list here, it's certainly not the only one I've read. I like the way he thinks and find his prose to be entertainingly European.
This particular book is kind of a "x kinds of people you'll run into at work" types of approaches. The difference is that it'll then ask if you're one of those people and why you think so. It's a wonderful exercise in self awareness and a needed reminder of humility.
No one is perfect so give people room to make mistakes, learn, and be themselves. ✌🏾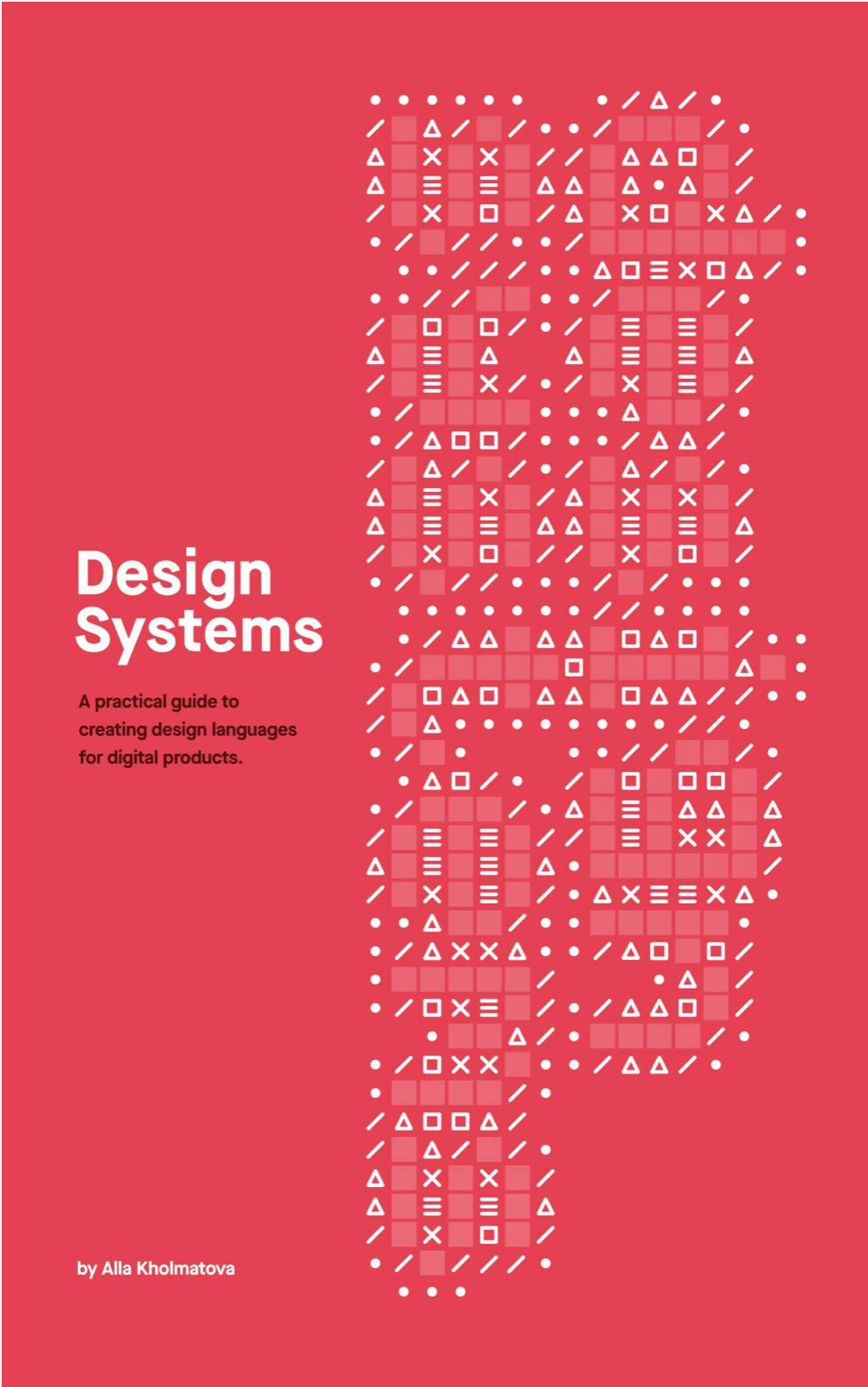 Design Systems (Smashing eBooks)
by Alla Kholmatova
As I write this summary I've read this very short book twice through. It's accessibly written and very much "too the point" and covers all of the basics of what design systems are and how many teams have come to implement and use them. It's a good primer for starting from scratch but not so much on inheriting or converting a complex UIKit or full on system.
Like many UX books I've read over the years, it assumes that most things are ideal. The company is supportive of design, the timeline allows for lengthy research and discovery phases, and nothing is due by the end of the sprint. 🤷🏽‍♂️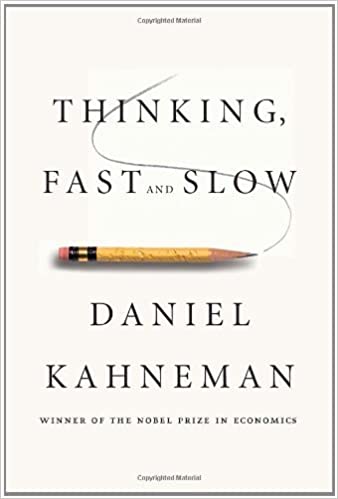 Thinking, Fast and Slow
by Daniel Kahneman
My UX research work during the Clariture Health years left me curious about why our users did what they did. I wanted to do more than record behavior. I wanted to understand how and why. This book helped feed that curiosity.
I'm no behavioral psychologist but Kahneman is so adept at explaining the complexities of human bias and behaviors that I sort of started feeling like I was.
This book has had a huge impact on my discovery interview process. I've learned to listen to the words that subjects don't say along with what they do. This has lead to more accurate qualitative findings.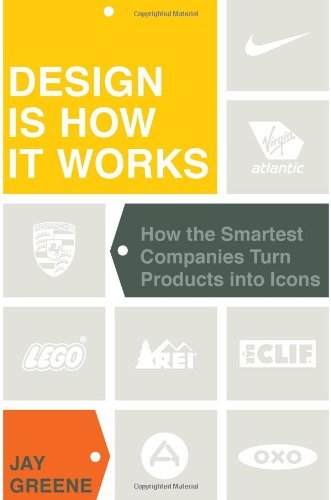 Design Is How It Works: How the Smartest Companies Turn Products into Icons
Finally got around to finishing this. I've had it as an iBook for years but I'm a Kindle kind of guy these days.
Good stuff for wrapping your head around all the ideas of general product design. Not a lot of specific information for software, which is what I focus on. Not really a "UX" book so much as a product owner/manager guide. Definitely interesting and quite inspiring.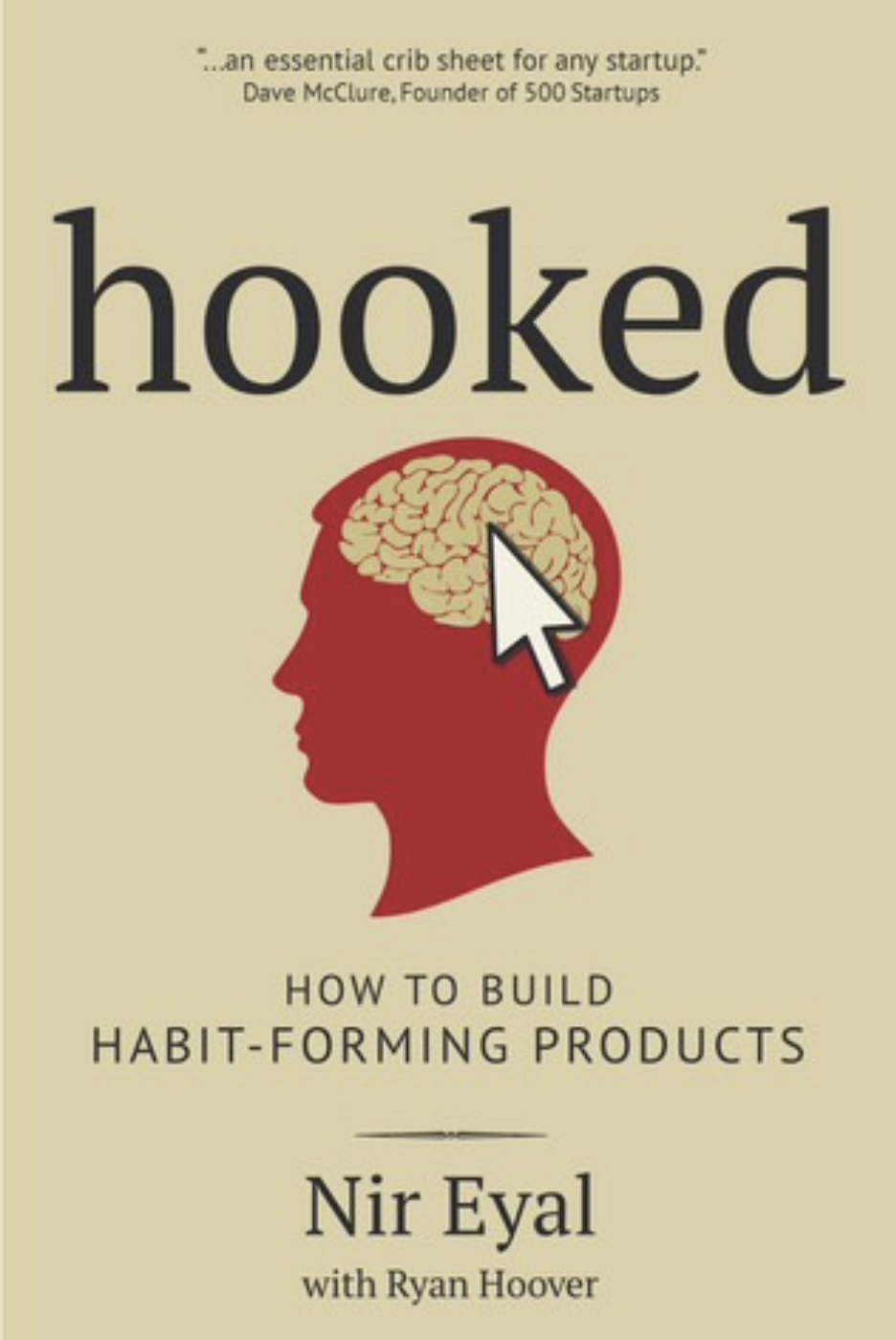 Hooked, How To Build Habit Forming Products
by Nir Eyal & Ryan Hoover
It's not very often that I'll write about a book before I've read it. In fact, this will be the first time. That just goes to show how excited I am to finally get my copy of Hooked. Three months ago I had the privilege to spend a few hours with Nir Eyal at the New Relic office in San Francisco. He was giving a presentation based on the research he's done at Stanford. It's this research that Hooked is based on and he rocked it.
Being a huge fan of Chris Nodder (Evil By Design), the findings in Hooked resonated with me instantly. What made me a fan was how Eyal managed to boil down his findings into a simple yet precise set of recognizable and repeatable patterns. In this way Eyal has taken Nodder's work a step further. Check it out!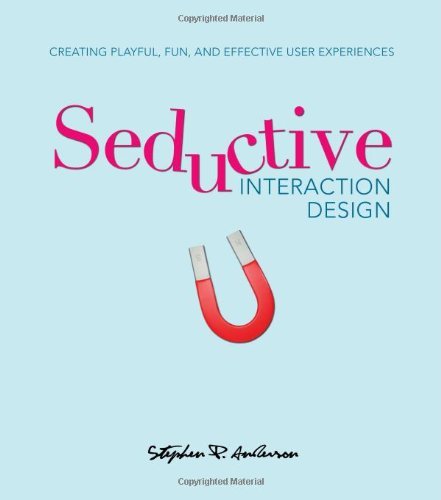 Seductive Interaction Design
by Stephen P. Anderson
I would have liked it more if it had some "before and after" examinations. Instead there's a lot of success examples throughout; "look what Amazon did here" type stuff. Makes for an easy read but I really enjoy the details of problem solving. It has a lot of general explanations as to why IXD's do some things that we learn in class or in the field. There's hardly anything in here that Steve Krug didn't cover in a more concise manner, IMHO.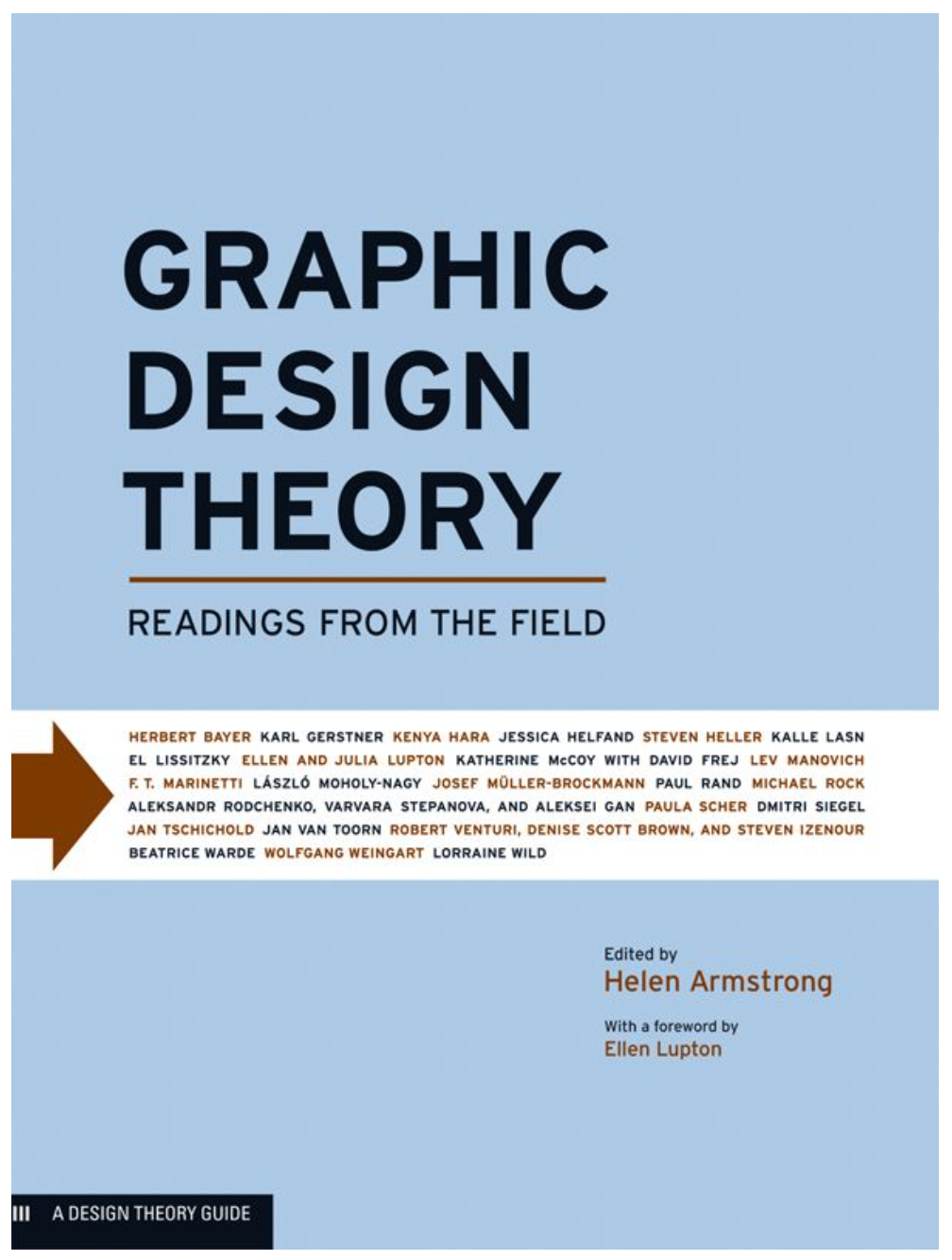 Graphic Design Theory
by Helen Armstrong
This is a super fun book! Rather than a "how to", it's a collection of essays and stories around design from some rather famous folks. Some of them I've heard of and many I just learned about. When my imposter syndrome is acting up I like to go back to this book.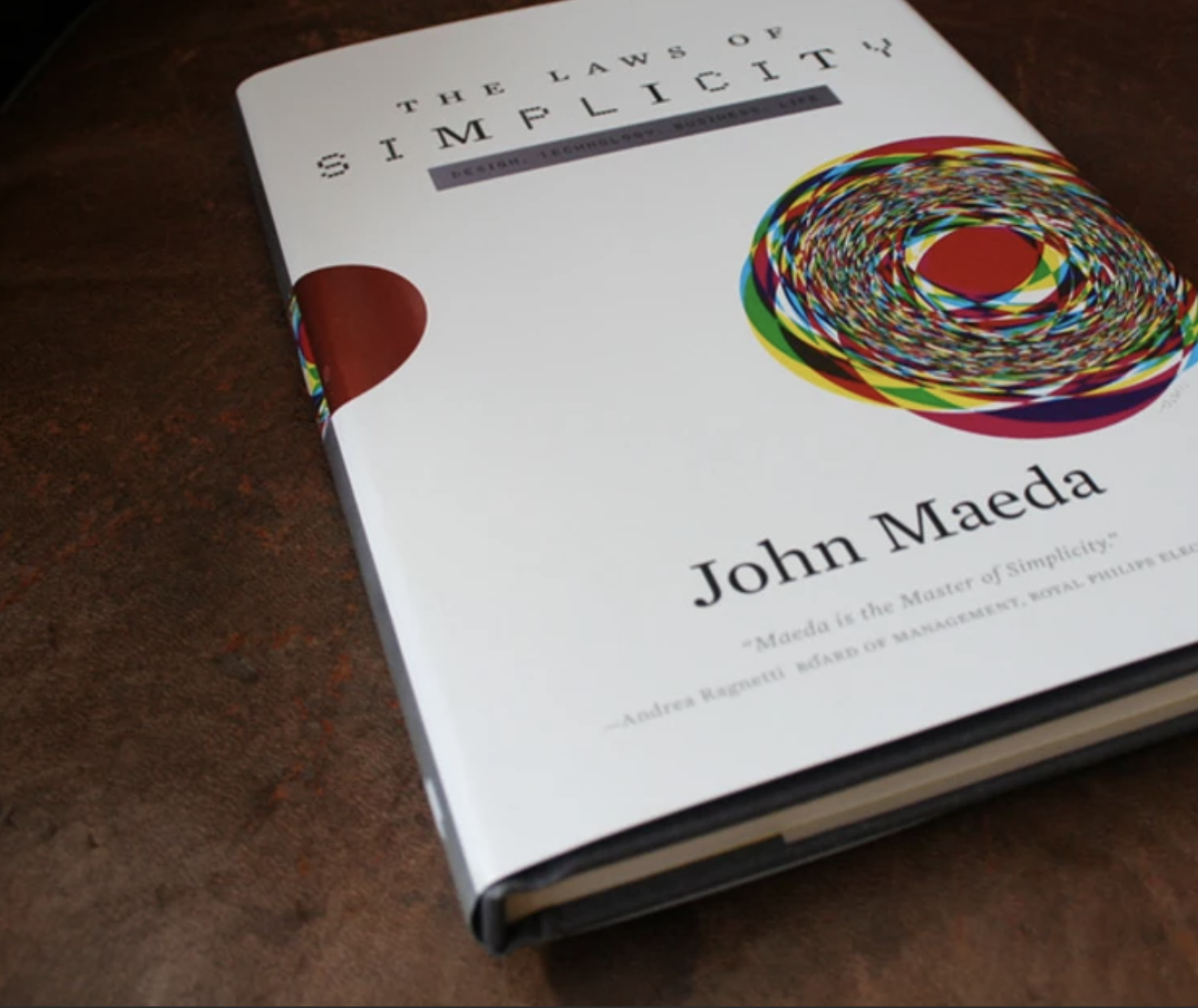 The Laws of Simplicity
by John Maeda
John Maeda is a designer and teacher with a long career in both areas. Like me, he's come to the "less is more" strategy when it comes to building application interfaces. Unlike me, he's managed to break down this approach into some basic "laws" that someone can apply to design, teaching, life, and more. The book is a very short and easy read with some poignant talking points for getting project owners to focus on fewer features with higher impact rather than stacking countless features into a confusing experience.
There's an accompanying website at http://lawsofsimplicity.com to supplement the 2010 publication.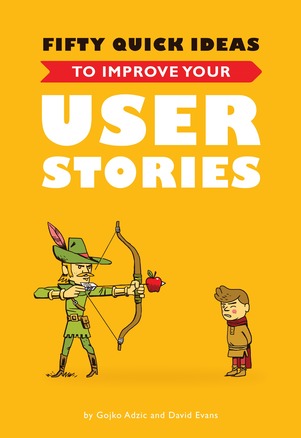 Fifty Quick Ideas To Improve Your User Stories
by Gojko Adzic & David Evans
This is probably the most useful book I've read all year. Anyone that works on an agile software team and has to deal with user stories in any way needs this book. Whether you're on the owner side, the management side, or on the development team there's a tremendous amount of detail in here.
One of the great things about this tiny manual is that it goes through each of the common pitfalls of writing user stories and connects appropriate solutions. It goes through the consequences of the various solutions because, unlike many books out there, this is written from a very "been there, done that" point of view.
The last thing I'd point out is that this is not a book for developers, managers, or CEO's. It's for all of them. I mean that the writers have taken the time to point out what every stake holder needs from user stories in order for the project to succeed. For instance, Adzic and Evans go through why owners love scope creep but then explain why and how it's a healthy part of the cycle. While a lot of these books are about blame, this one is way more about reality and getting across the finish line without falling into common traps.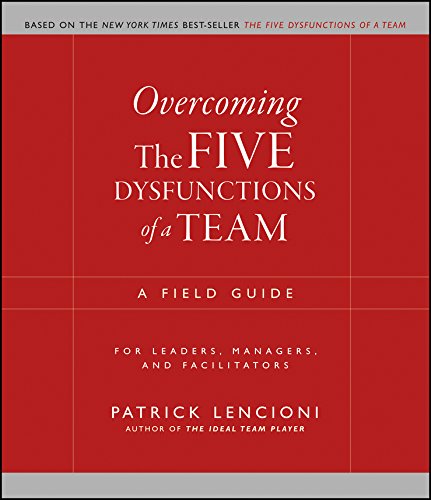 Overcoming the Five Dysfunctions of a Team: A Field Guide for Leaders, Managers, and Facilitators
by Patrick Lencioni
Five Dysfunctions of a Team transformed my thinking on and off the job. The fictional tale of an all too real situation resonated with millions of professionals around the world and became an instant top seller. Years later the follow up, Overcoming the Five Dysfunctions of a Team, continues to illuminate thinking.
This book is very different from the first, though. It's no fictional narrative. This is a hands on "field guide" for spotting, managing, and curing all sorts of dysfunction in groups.
I've just started digging into this professional-pop classic but the first two chapters are already outstanding. Some people don't realize that as a UXD a large portion of my job is facilitation. I have to transform forward thinking biz dev concepts into tangible interfaces. This requires help from some pretty amazing back-end and front-end engineers to make sure that I "get it right". Facilitation is the glue that holds those designs together.
Peep it!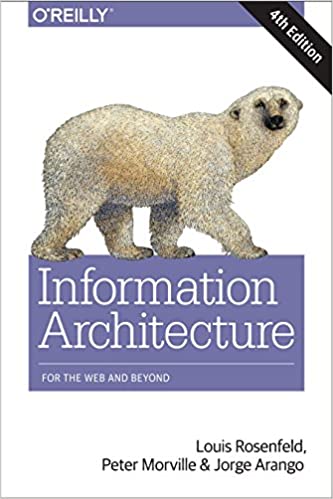 Information Architecture
by Peter Morville & Louis Rosenfeld
Once again, one of those books that I just didn't get around to until now. It's a piece of foundational literature on the subject and now I know why. The book spends a lot of time covering exactly how the authors think about IA and how to communicate that to stakeholders. I've found that 80% of my job has been trying to convince a team that a better IA could make a project.
The latter part of the book covers the meat of how and why to organize information in meaningful ways. When I say "meaningful" I mean truly impactful to the user and the product as a whole. Morville and Rosenfeld have done a great job of combining the psychology of human behavior and the challenge of scaling information in the digital age.
A must read for anyone on a team that's working on almost any project.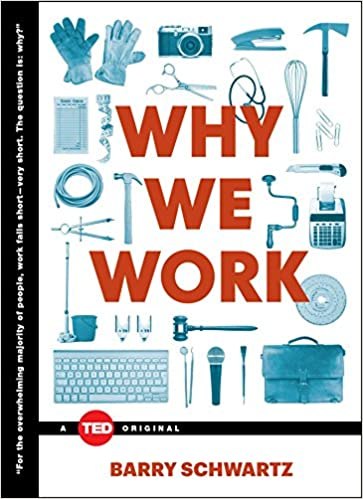 Why We Work
by Barry Schwartz
The book covers an interesting and growing theory for how intellectual advancement has changed the landscape for how we work. In a nutshell, Schwartz is saying that most workers do better work and feel happier when they believe that they are contributing to something larger than their wallet. When the most mundane of jobs is approached with a sense of purpose and engagement it can be a source of joy… in theory.
My issue with the book is that it seemed to repeat the same chapter over and over. It made the same point regardless of the fact that the same exact story was told in the previous chapter. More of an essay than a book. IMO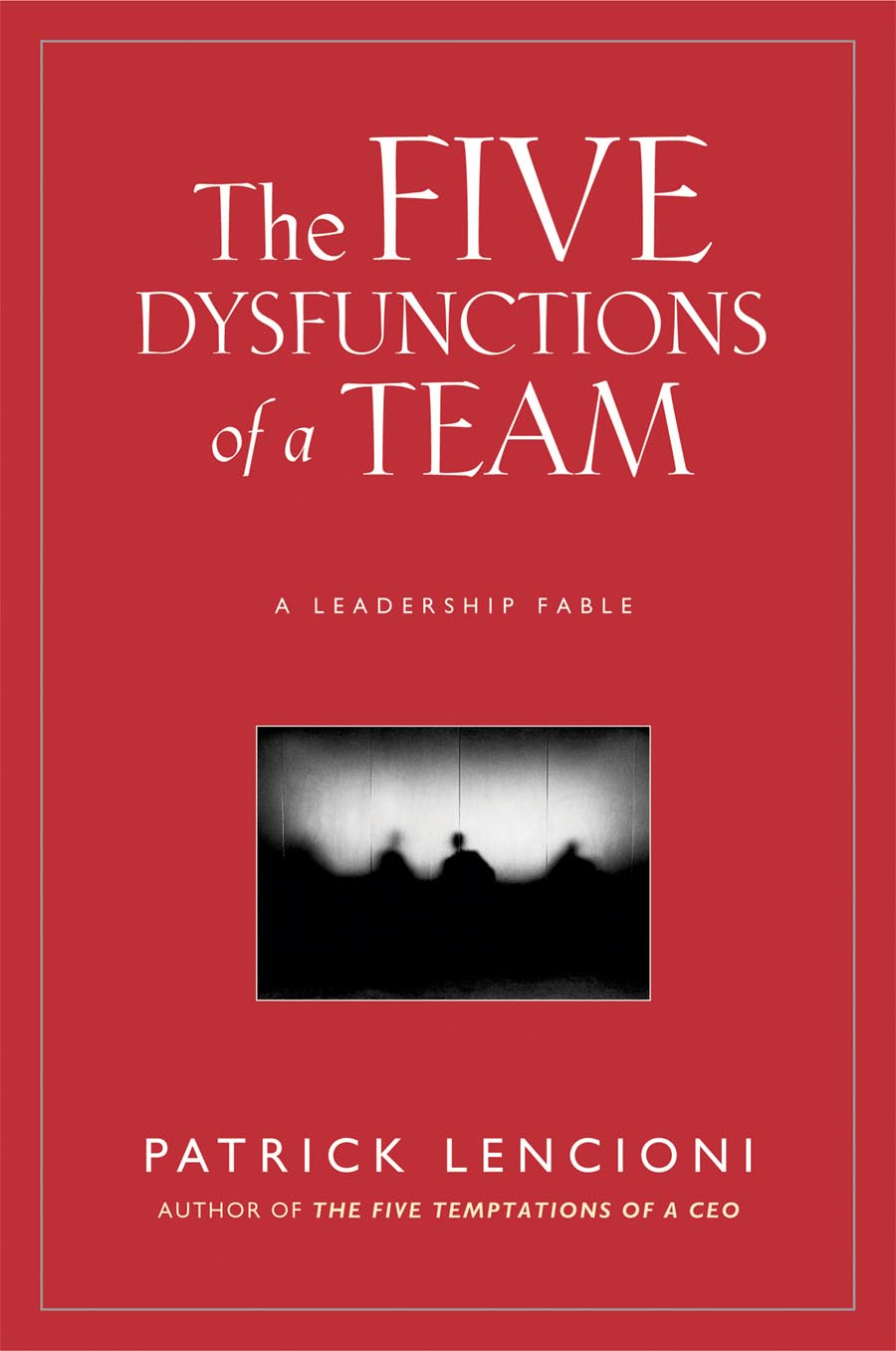 The Five Dysfunctions of a Team
by Patrick Lencioni
Another one that I'm finally getting around to. Long over do. My former lead engineer at CollabNet brought this into the office one day. I'm about halfway through it and kinda feel like this is The Road Less Traveled for lean start ups.
Required reading as far as I'm concerned.