Shiri Shilo
User Experience Expert
Netflix Redesign
The Anatomy of a Great Homepage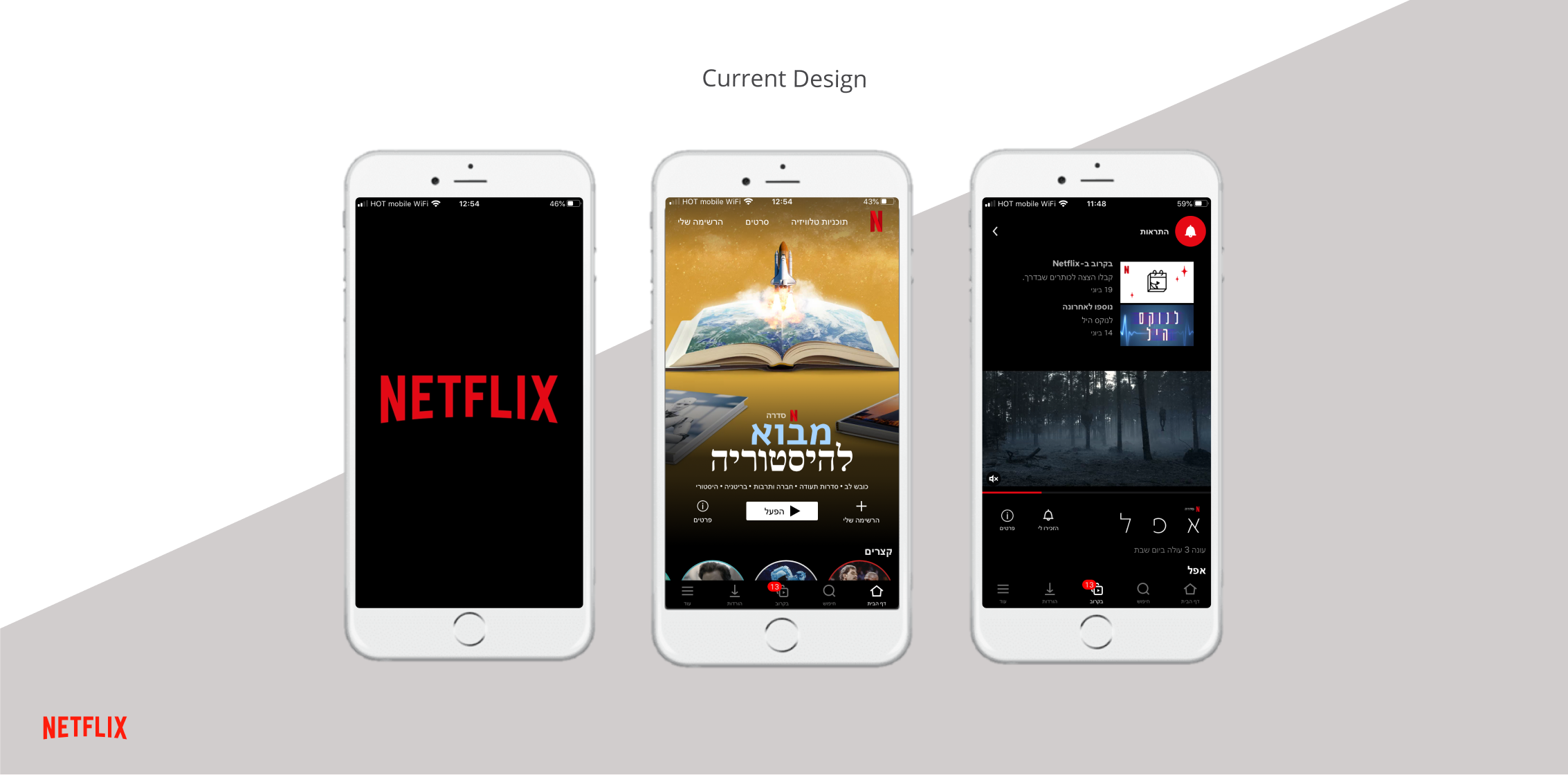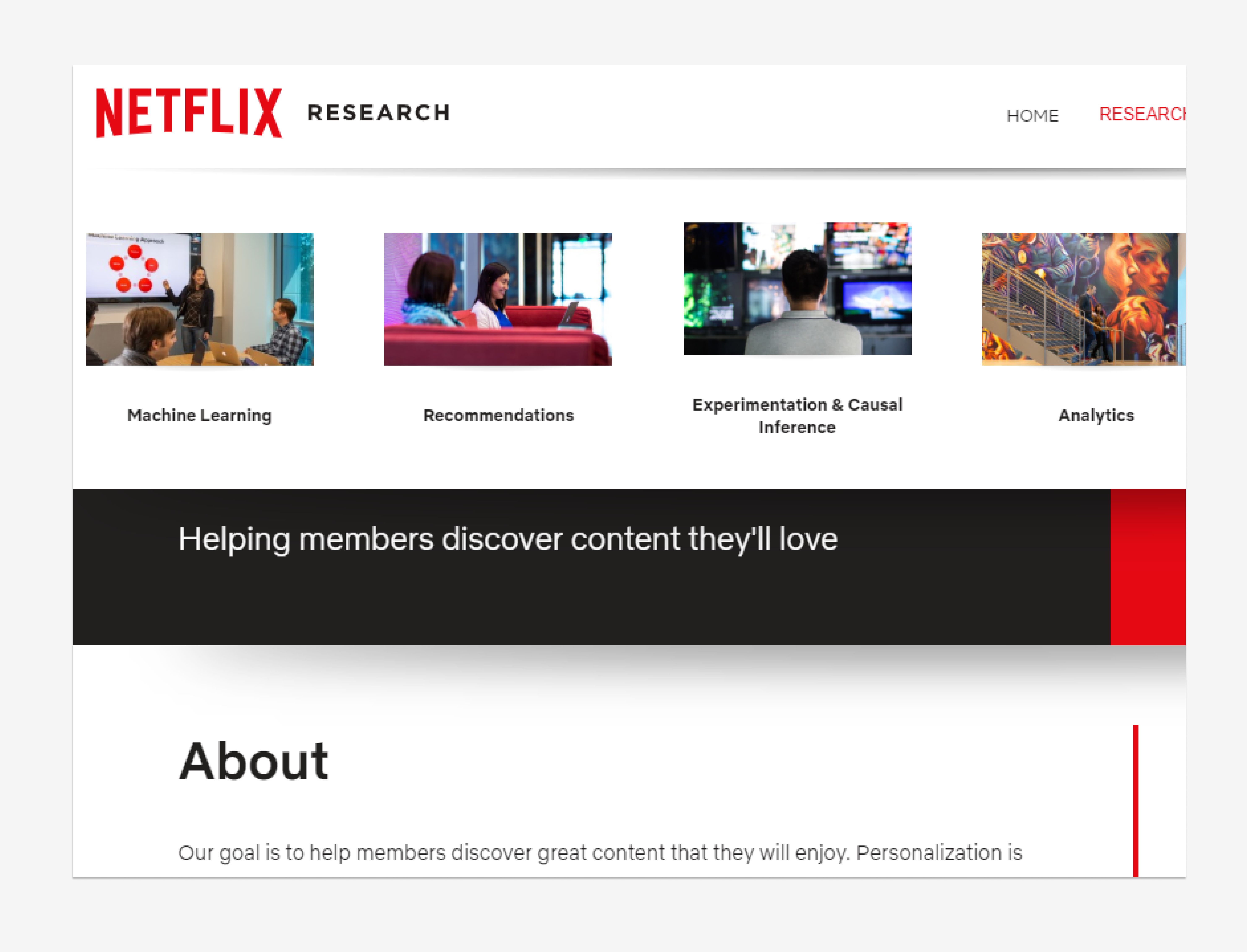 Netflix's Goal

🎯




"Helping members discover content they'll love"

"Our goal is to help members discover great content that they will enjoy. Personalization is one of the pillars of Netflix because it allows each member to have a different view of our content that adapts to their interests and can help expand their interests over time. It enables us to not have just one Netflix product but hundreds of millions of products: one for each member profile. Each experience is personalized across many dimensions: the suggested videos and their ranking, the way videos are organized into rows and pages, and even the artwork displayed. To do this deep personalization, we combine a multitude of different algorithmic approaches to address each unique member's needs"


Source: Netflix Research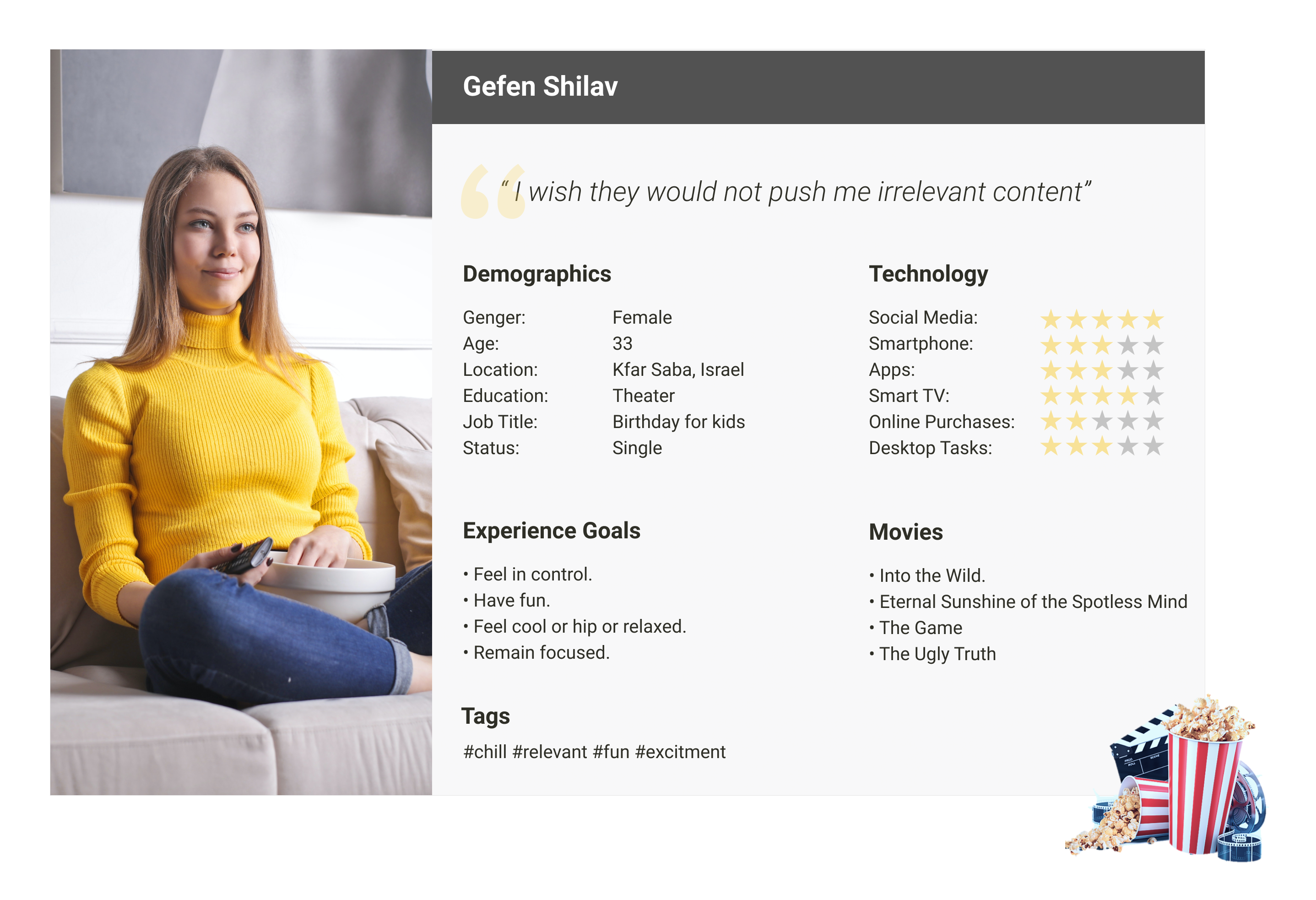 User Research - Persona

📋



"I wish they would not push me irrelevant content"
• Feel in control.

• Have fun.
• Feel cool or hip or relaxed.
• Remain focused.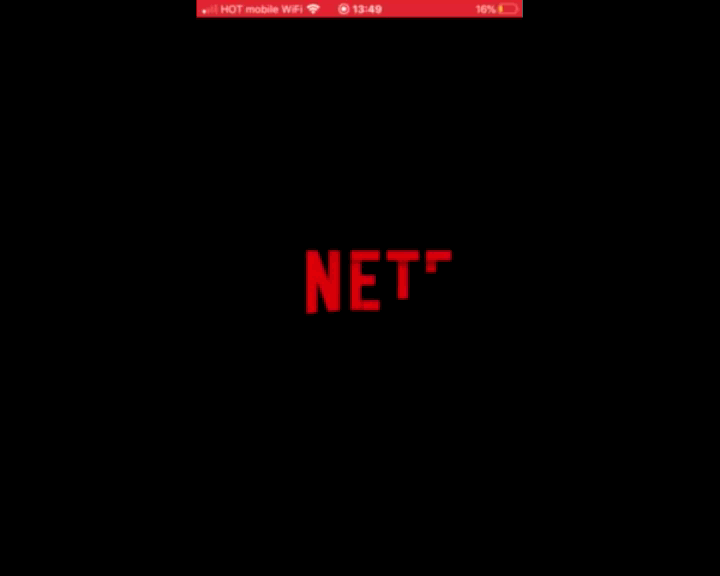 The Problem

🤖




The high percent of promoted Content
The first thing you see when you open the app is irrelevant content that Netflix wishes to promote.

The user may like it or not.

It can be frustrating.
Take a look at this interesting statistic:
83% of people agree with the statement "Not all ads are bad, but I want to filter out the really obnoxious ones."1
Moreover, people are even open to downgrading their ad blocking to something less restrictive:
77% agree with the statement "I wish there were a way to ad-filter instead of ad-block completely."1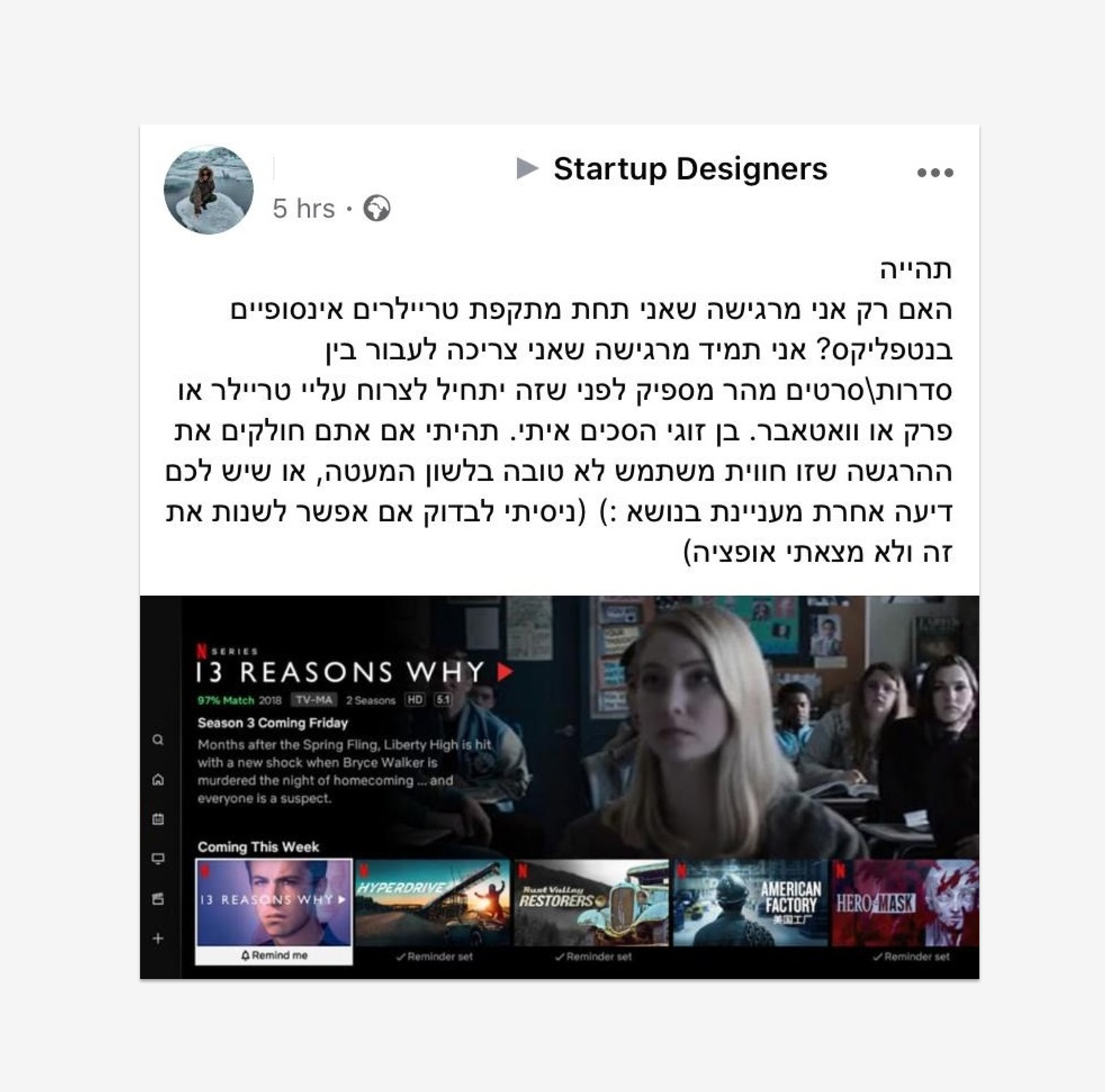 Bad User Experience 👎
"I feel like I'm under the attack of endless trailers! I need to move fast enough before that it actually gonna scream on me"
It's interruptive, annoying, and downright rude. An impressive 82% of people report that they have closed a web page because of an autoplaying video ad, and 51% of people say they think less of brands that use autoplaying online video ads.2

Similarly, non-skippable video ads are the most hated form of advertising among Adblock users.4 In general, people hate feeling forced into your ad - so don't do it.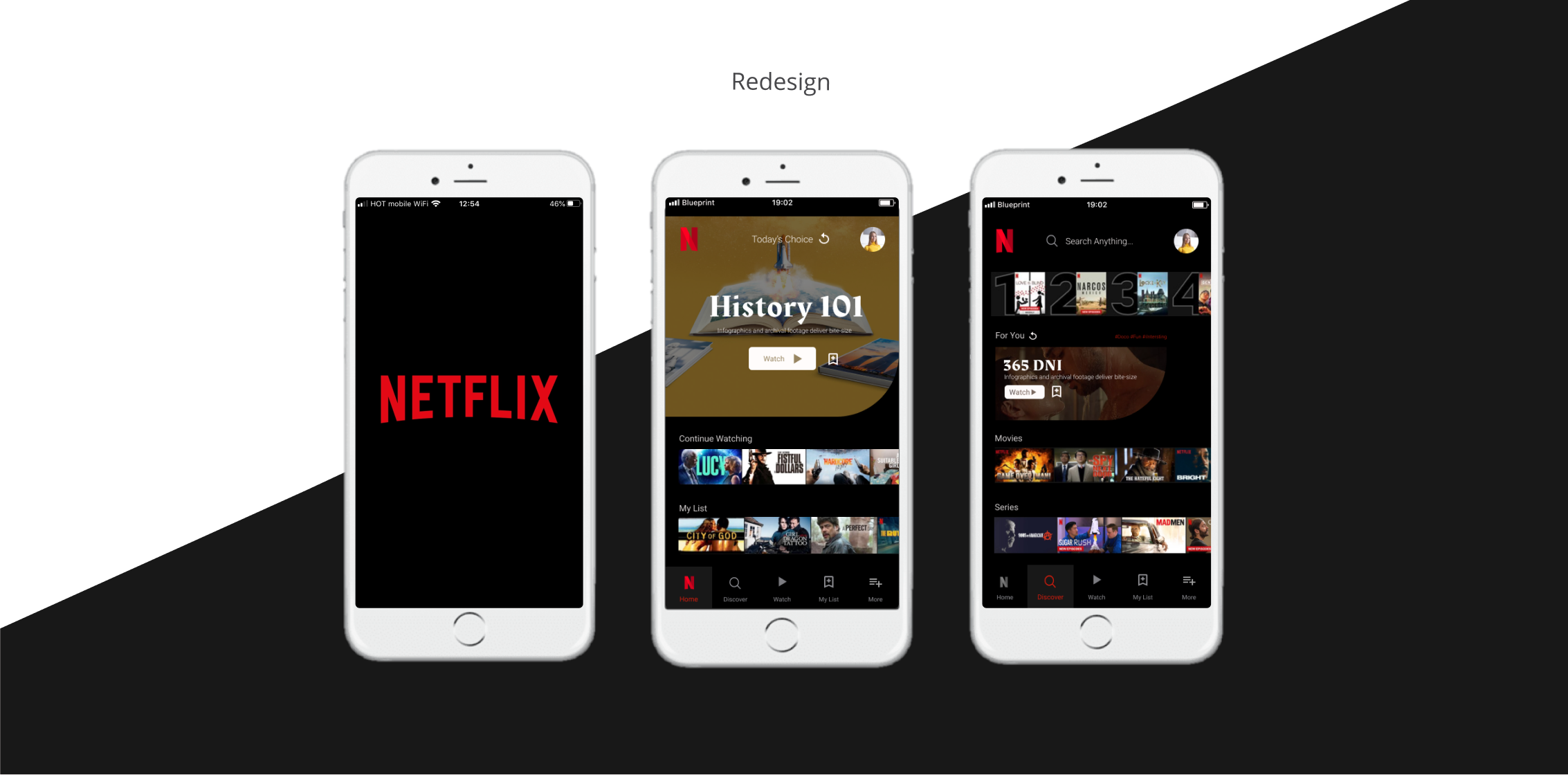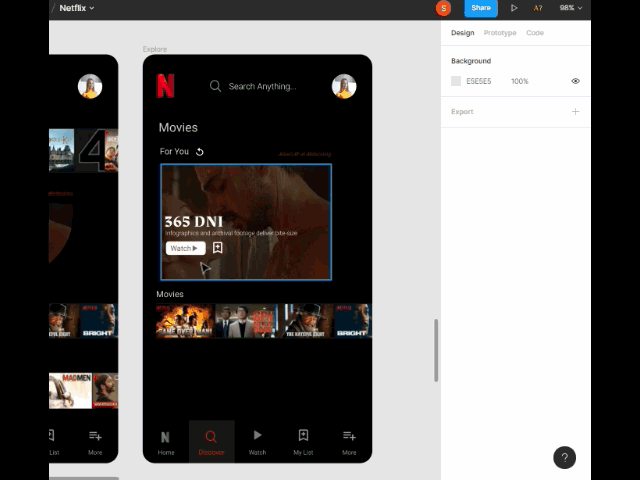 Wireframing 📲
Figma is my favorite tool!
The next important step was deciding on the visual theme of the product — this includes colors, fonts, shapes. Colors and Fonts are important elements for branding and overall user experience. They will also determine the elements like buttons, text boxes, icons that you will be using regularly.

I use best practices:
Use real content.
Be selective and keep it simple.

Consistency is key.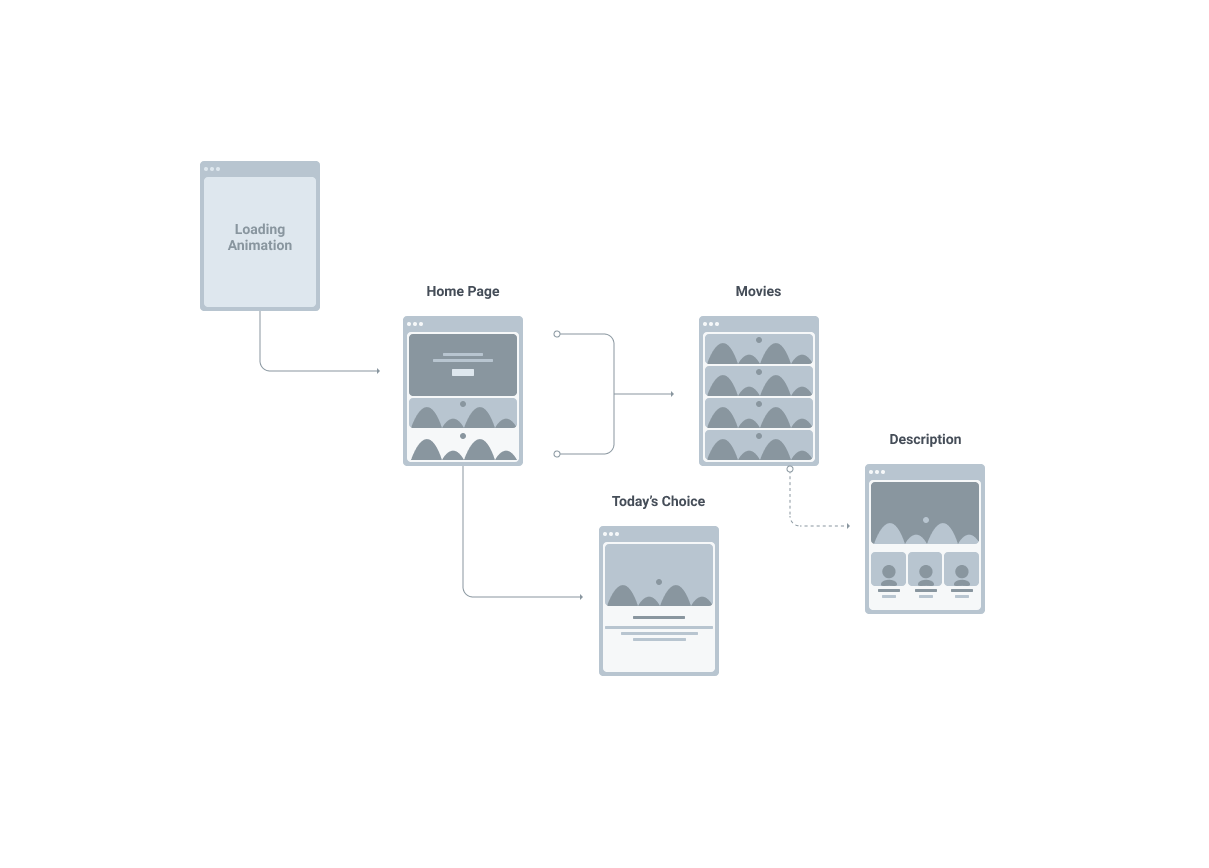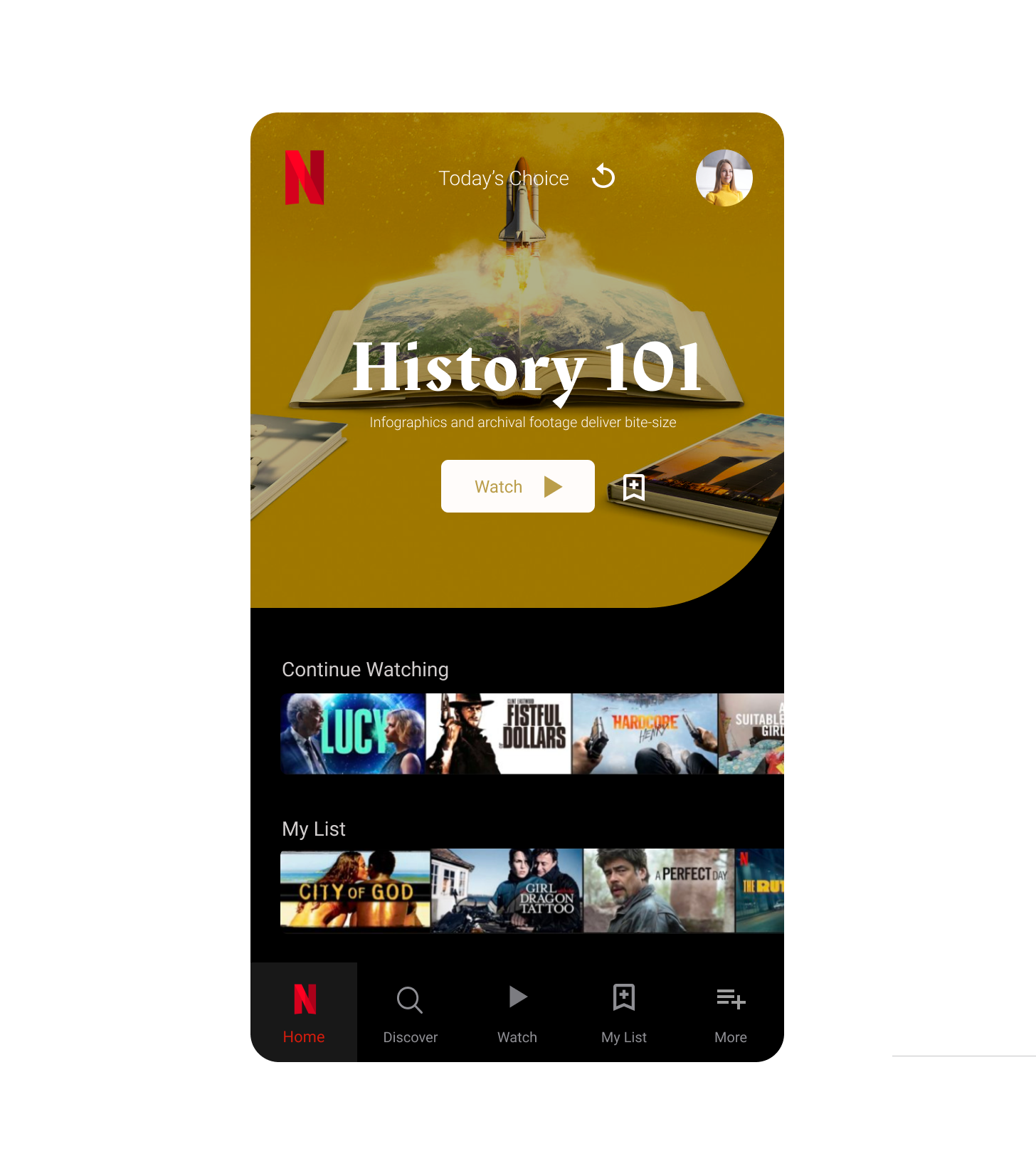 The New Homepage 😍
More features.
Less promoted content.
My profile - the user is already logged in.
Today's Choice + refresh button to see more content.
The main promoted content is 50% of the page instead of 90%.
Main two list: "Continue Watching" + "My List"
New lower menu: Home, Discover, Watch, My List, More