Shiri Shilo
User Experience Expert
Ocean Statistics
UX/UI Design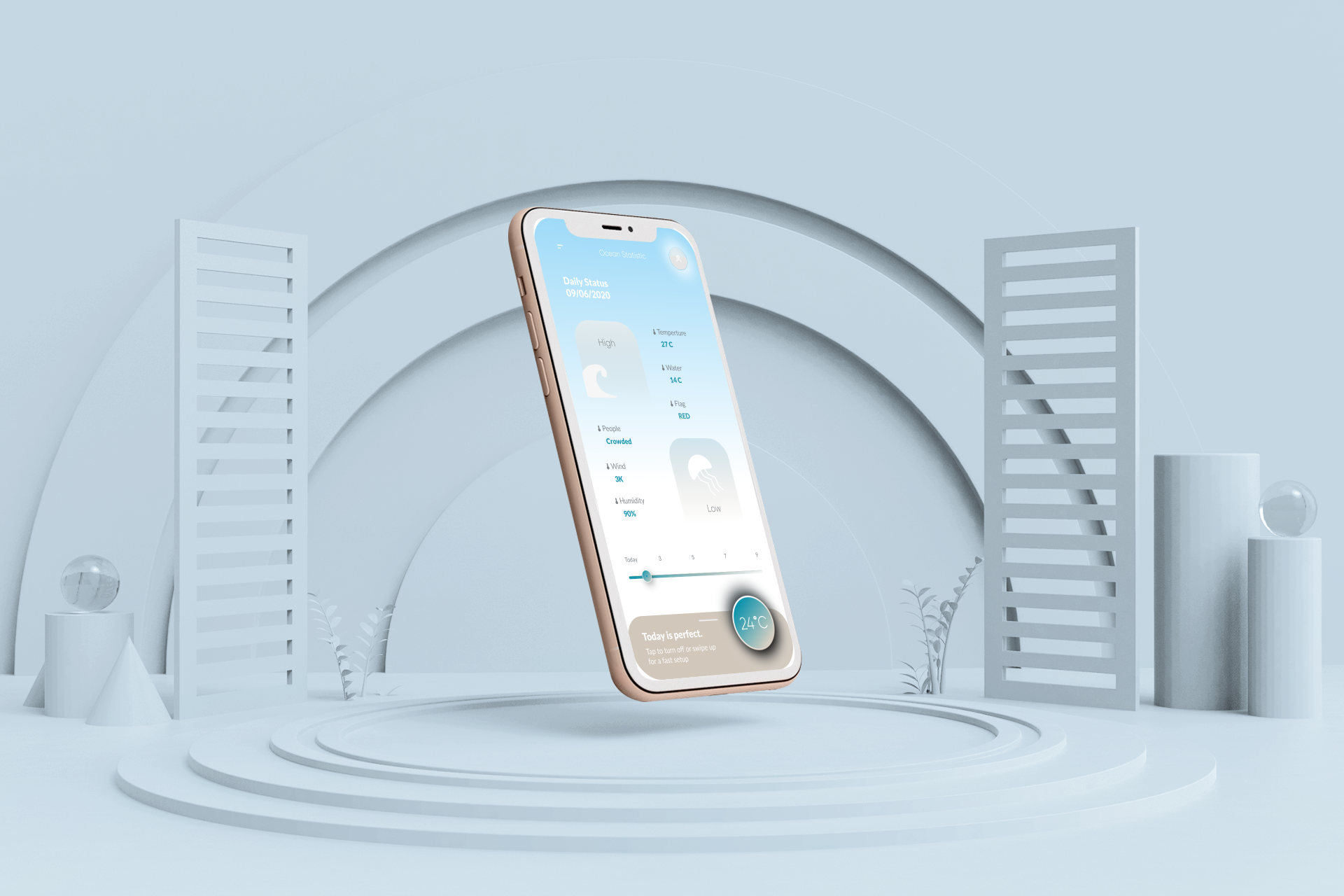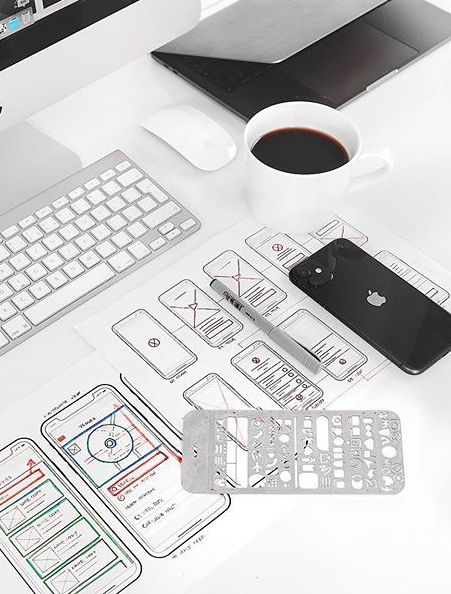 Low Fidelity Prototype 📋
I usually start the design process with low fidelity wireframes. This is the way I iterate through many design options quickly. The main purpose of my sketches is brainstorming and visualization.
Whether that's professionally through the development of my communication, problem-solving, storytelling and design skills, or personally in terms of relaxation, improved creativity, greater awareness of the world around me, as well as increased empathy towards the real people who use digital products and services. All of which are important skills to nurture if you work in user experience design.
From generating concepts to communicating ideas, and mapping processes or simply problem solving throughout, I've had a lot of success on the projects where I've actively used visual thinking.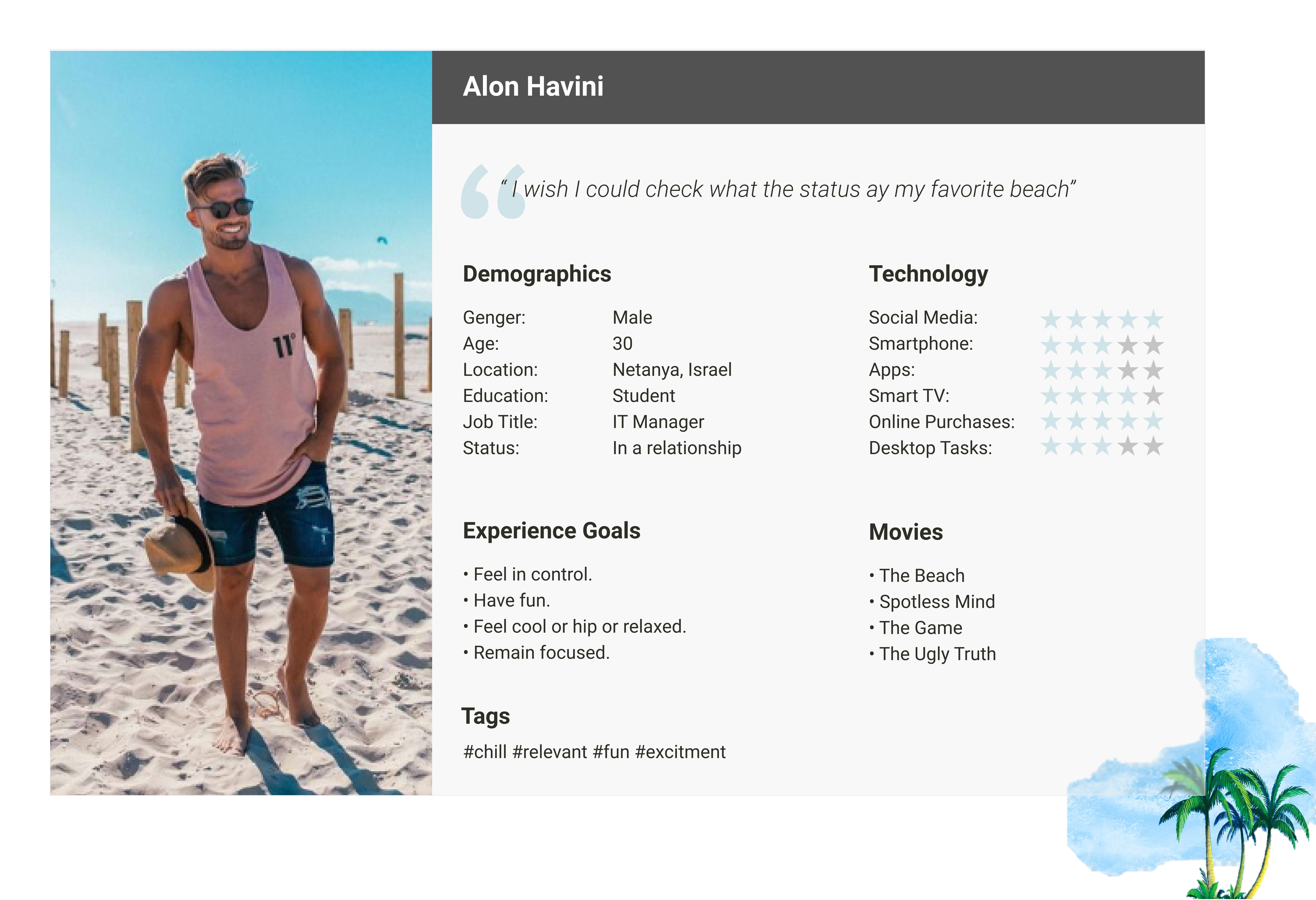 UX Research - Persona 🕵‍♂
A persona is a representation of the needs, thoughts, and goals of the target user.

I'm trying to think of a persona as my typical or ideal user - who do I see using your app? It helps prevent from generalizing all users into one bucket and thinking that everyone has the same needs and goals.
It also prevents me from falling into the pattern of thinking that I am going to experience the application the same way that other users will.
Personas are designed to help me to empathize with individuals who might use the app, so I think of them more as a bio that I might see on a social website than a job description.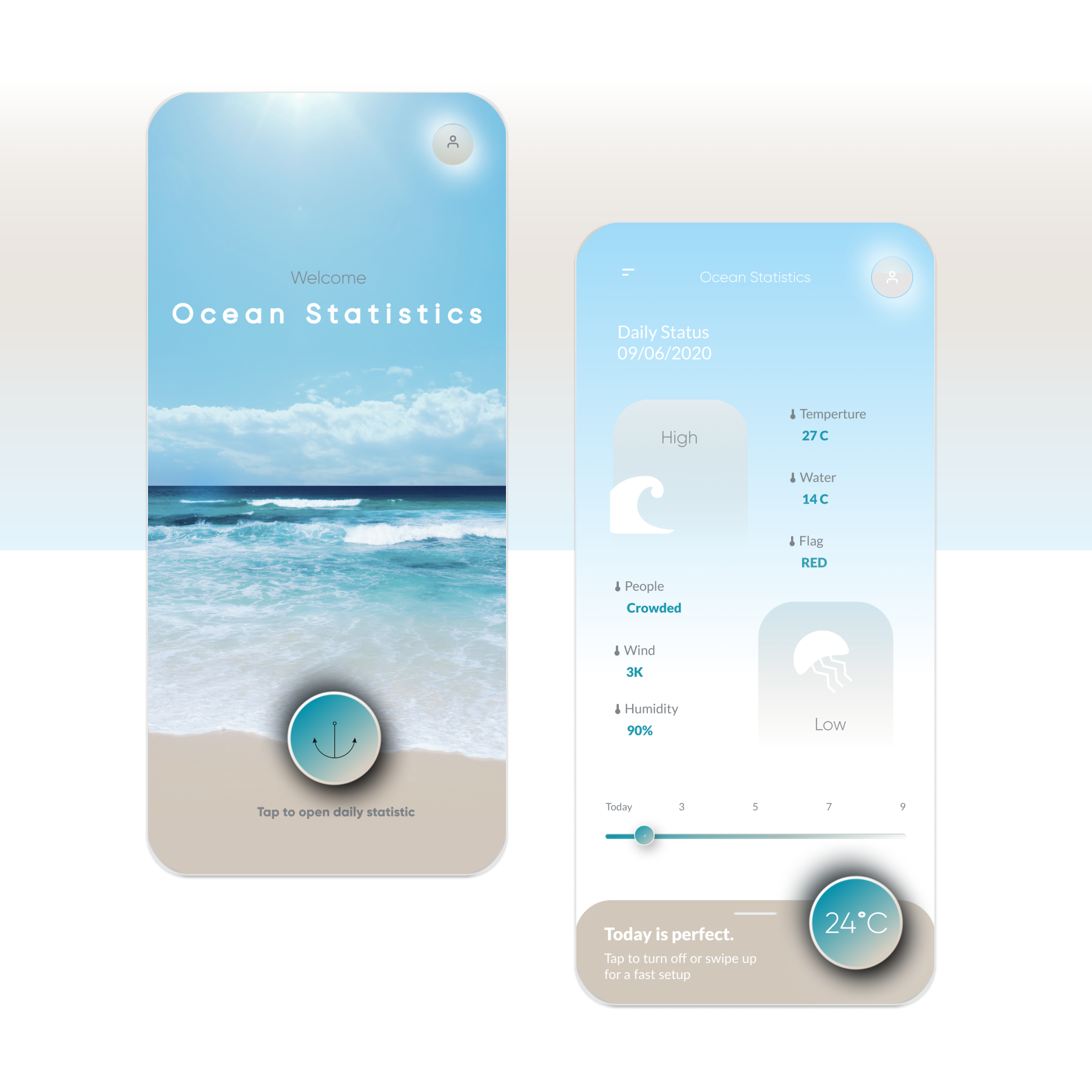 Feature Ideation and UI Design ⛱
I'm in-love with Figma design tool!
First, it works on any operating system that runs a web browser. I work a lot on PC with Windows and use Chrome.
It is the only design tool of its type that does this, and in shops that use hardware running different operating systems, so I can easily share, open, and edit Figma files.
The main features:
Temperature
Water
Flag
People
Wind
Humidity
Timeline
Waves (Large icon)
Jellyfish (Large icon)