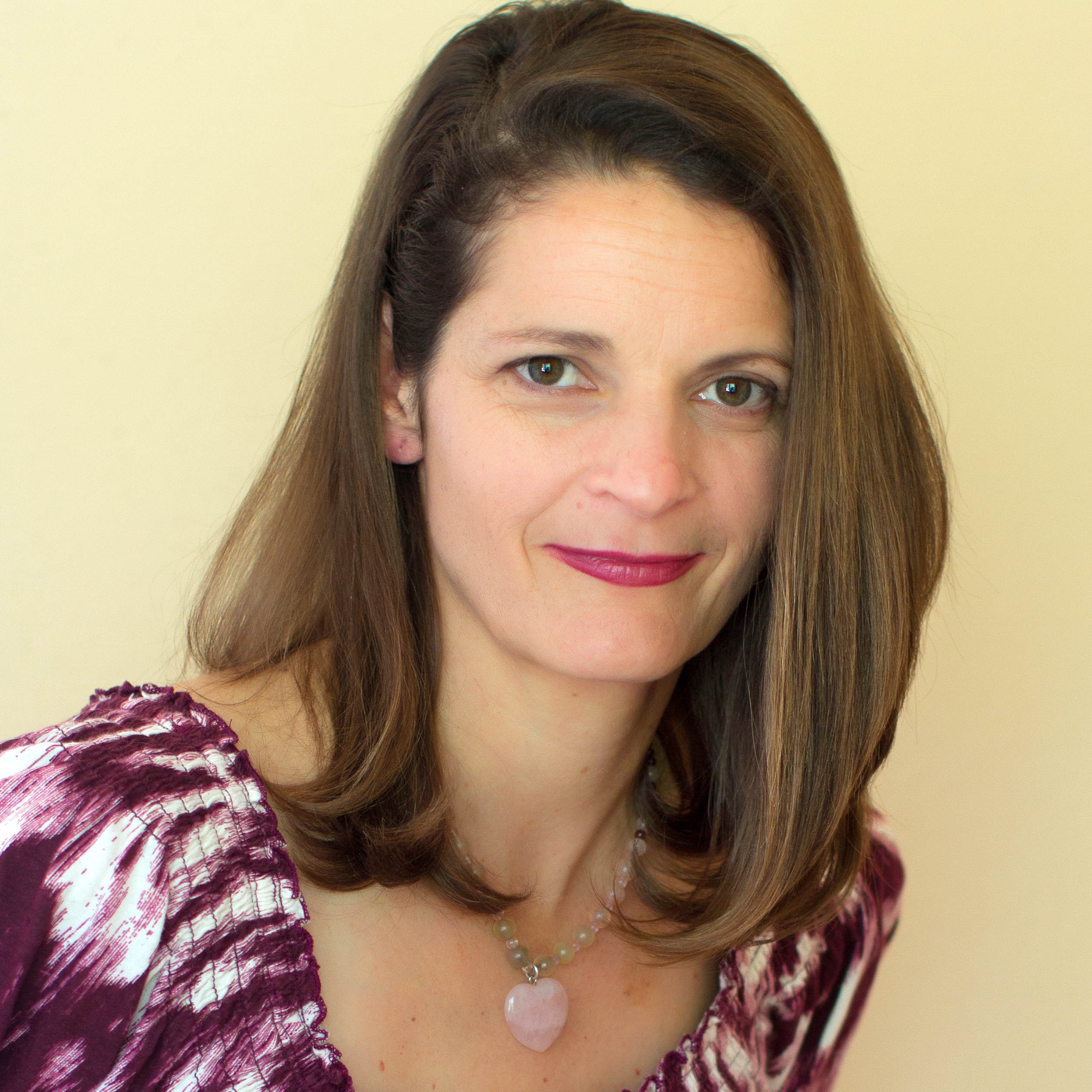 Removing Barriers to Civic Engagement
For the users of the City of Fremont's Website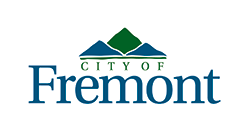 Company: City of Fremont
My Role: UX/Visual Designer
Selected Projects 2018-2021
From Confusion to Clarity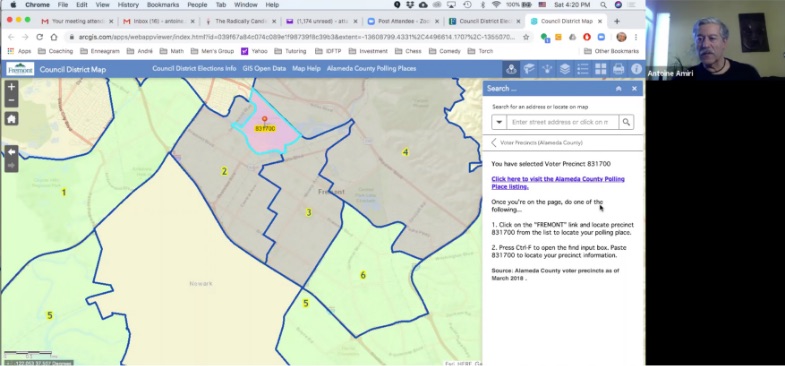 People Do Not Know Their District
During usability testing, participants were asked how to contact their elected City Council member. There are 6 council members distinguished by the district they serve. Residents must first identify their district to know who their representative is (unless they already know).
Findings
5 out of 5 participants did not know what district they lived in

4 out of 5 users scanned through the City Council Members' pages to try to find their district within the descriptive text. They searched for neighborhood names and zip codes.

2 out of 5 participants could not identify their Council Member because they could not interpret the map
Recommendations
I worked with GIS Maps and the City Manager's office to make improvements.
Improve the clarity of the District Locator Tool

Add a link to the locator tool from all Council Member's webpages
Results
The improvements in the map allowed 5 out of 5 users to identify their council district, a 40% improvement.
Reduce Contamination in Waste Streams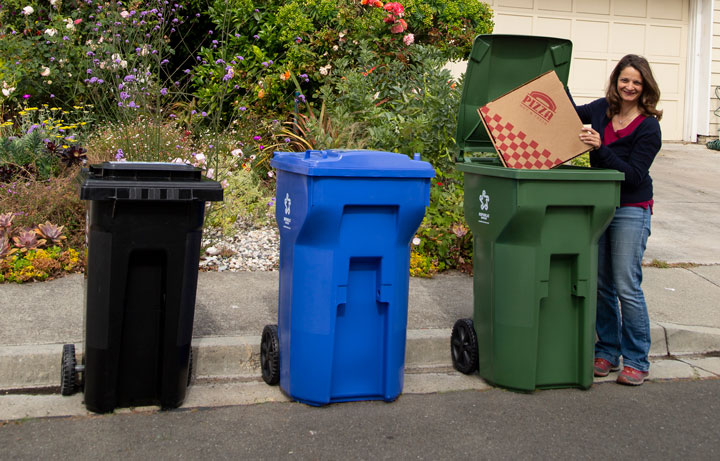 The Problem
Waste streams are contaminated with items that are placed in incorrect bins. This reduces the potential value of the waste and makes it more expensive to process. How might we help people sort their waste better?
Gathering Information on a Shoestring
Because there was no budget for user interviews and testing I had to make do with what I had.
I used site metrics to determine what pages were most visited.

I contacted a nearby municipality whose waste guide I liked and planned to base my design on. They also serve residents with many languages. They shared this insight from their user testing:
People who visit a recycling site want to clear up ambiguities, they want the how, not the why.
The Solution
Make the home page more usable, develop a waste guide to clear up ambiguities, and have all the information in one place.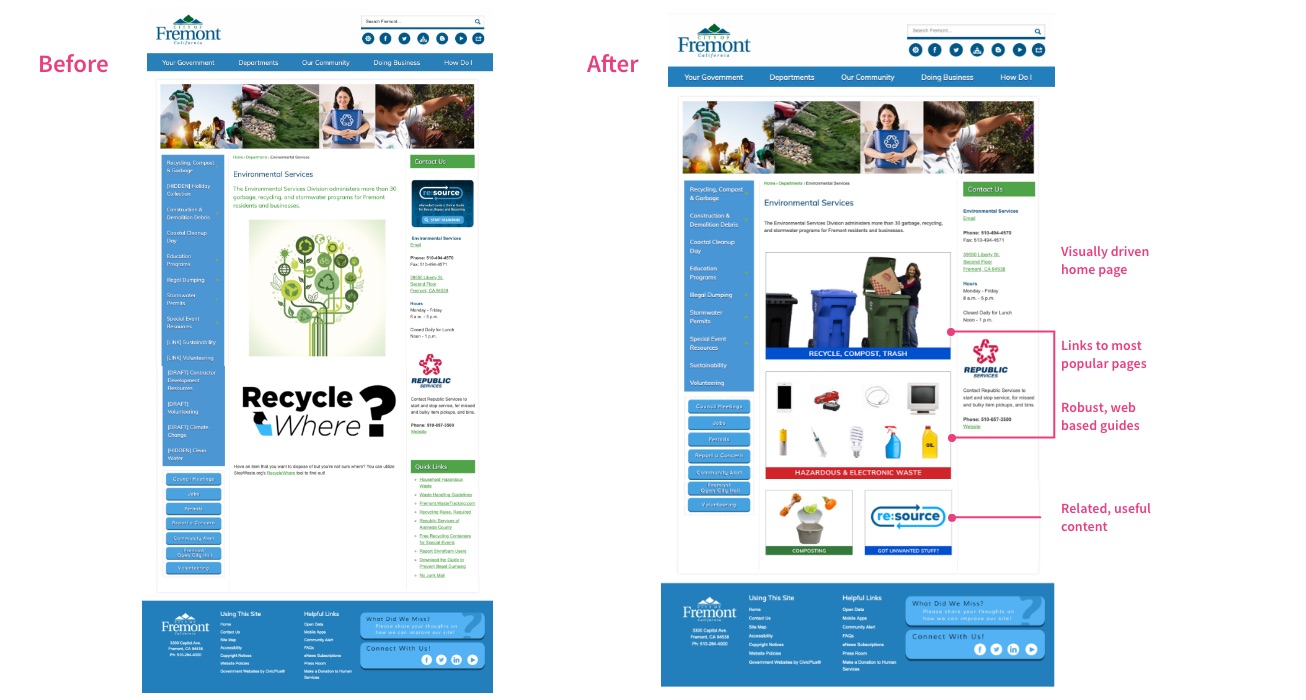 Results
The new waste guides were visited over 11,000 times in 2021.

Home page engagement increased 13%

Hazardous waste page engagement increased 23%

Compost page engagement increased 22%

Over 400 residents have been inspired to request a kitchen compost pail
3 Wishes
If I had a magic wand, I would ask for:
A budget for user testing

A search function for items

A more modern visual design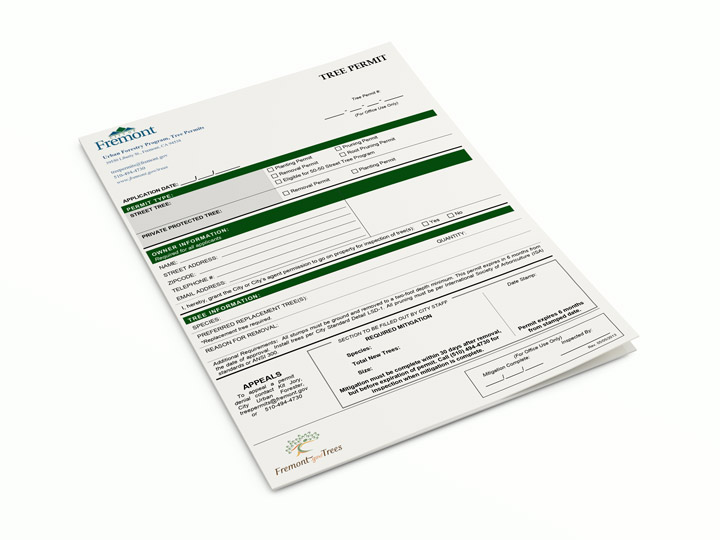 Switching to a digital form resulted in a 64% increase in permit submissions in the first year.