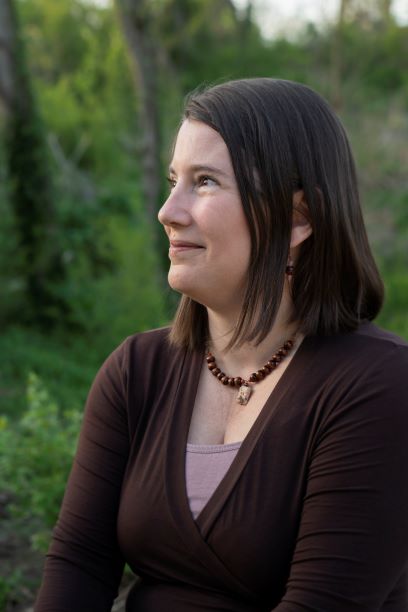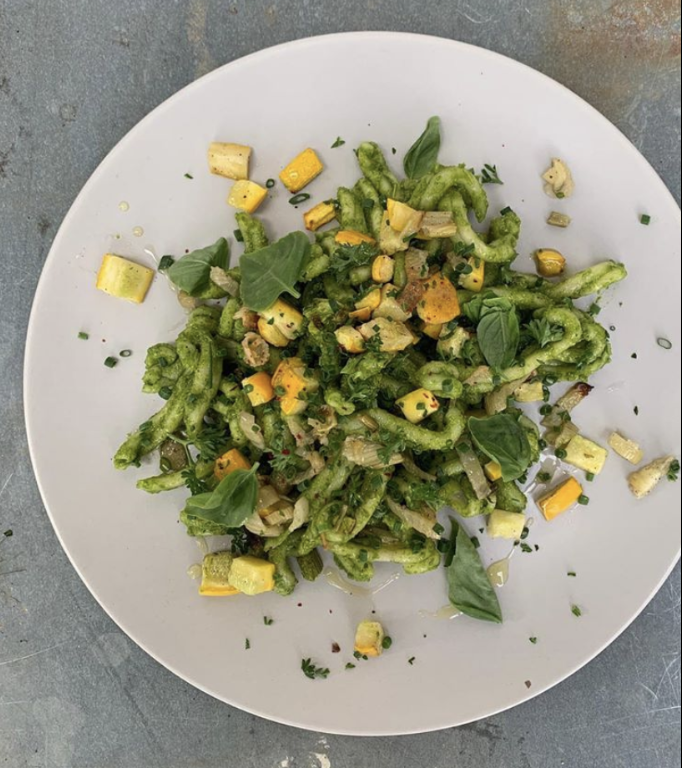 Designing a delicious user experience
The Client: L'Acquolina Pasta (which means "mouthwatering" in Italian), a small NYC shop that makes and sells a variety of fresh pastas.
The Problem: Fresh pasta requires different preparation than dry pasta, and most people don't have as much experience cooking it.
Since results can vary with even the slightest changes, L'Acquolina wants to make sure their mobile website offers clear, concise instructions that will help all customers prepare the pasta correctly.
Most importantly, they want customers to feel confident, have fun, and enjoy cooking!
The goals:
Design a simple and engaging cooking instruction page for L'Acquolina Pasta.

Design a better error message for the checkout process
Target Audience: Adventurous home cooks who love Italian food
My role: UX Research and Writing Team Member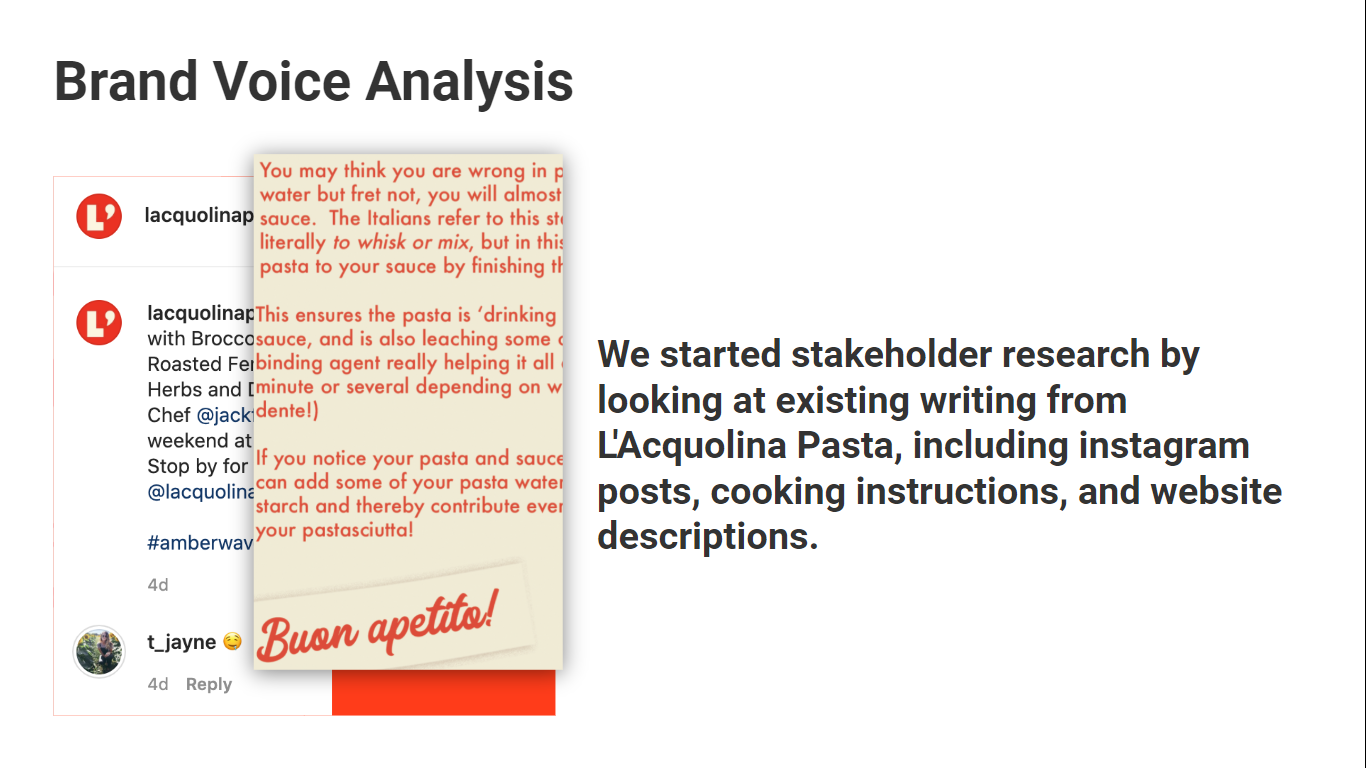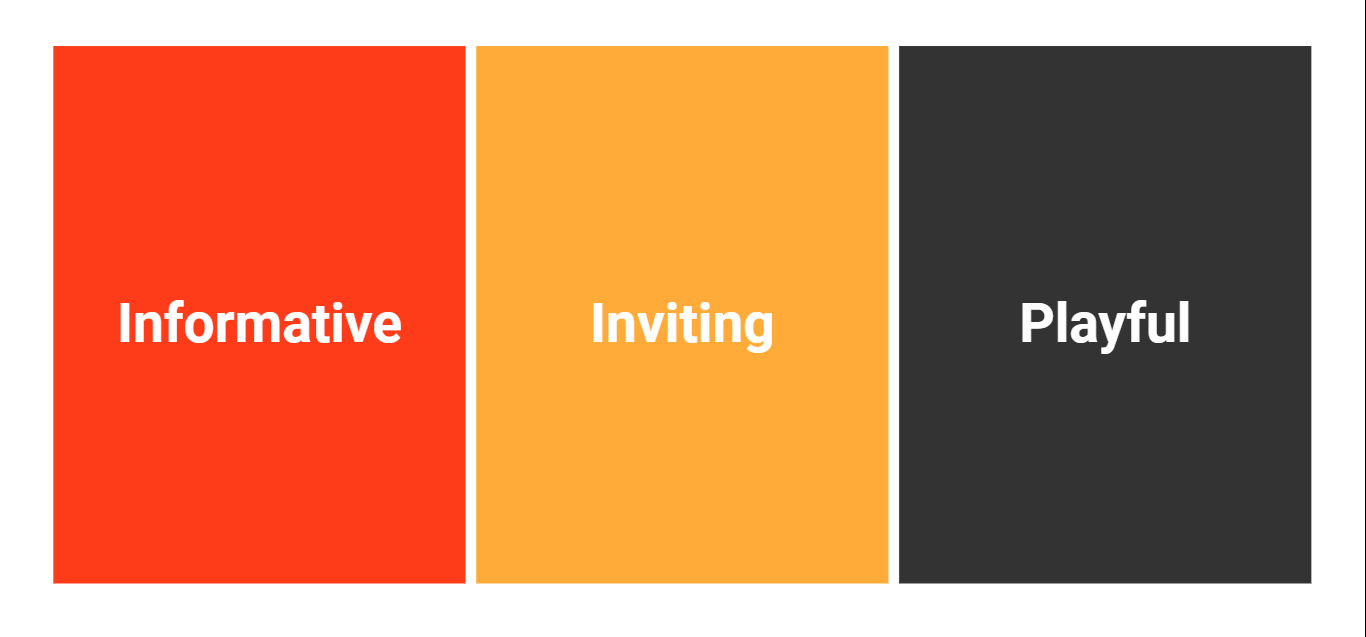 Brand Voice Principles
After diving into L'Acquolina's website, social media posts, and packaging materials, I compiled 3 core brand voice principles that stood out: Informative, Inviting, and Playful. That voice will be consistent throughout the app to maintain the company's brand identity.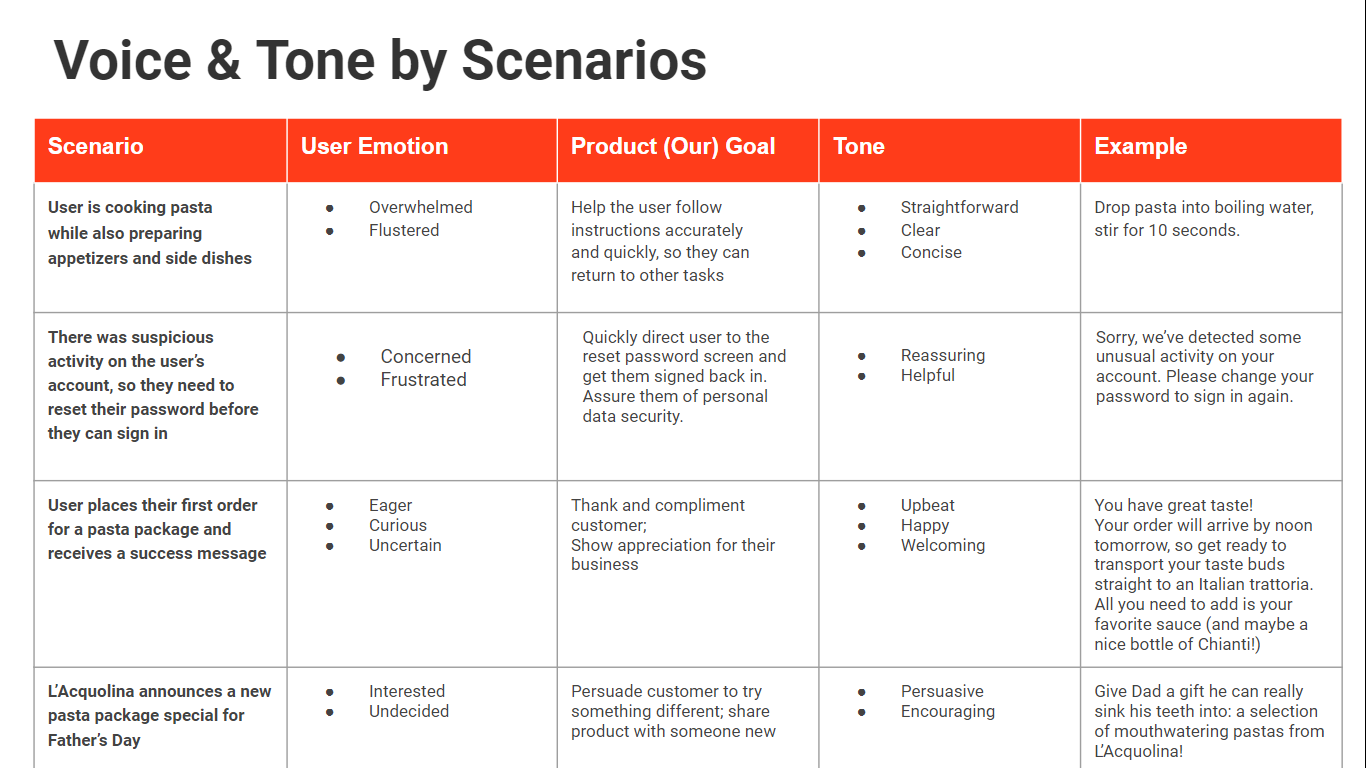 Primary and Secondary Research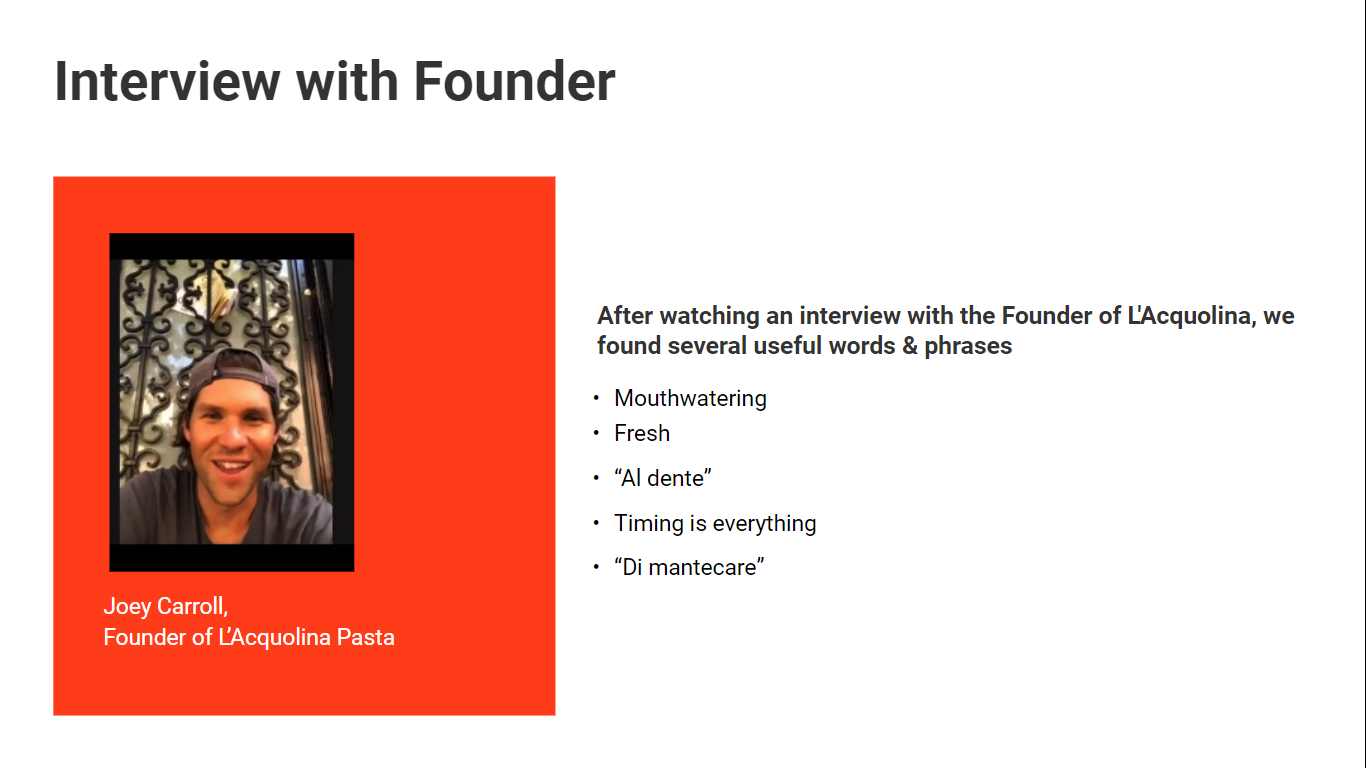 Interview takeaway
Listening to an interview with L'Acquolina Pasta founder Joey Carroll gave us a sense of his personality, passion for his product, and desire to share delicious fresh pasta with more people.
We also got a better understanding of the problem he wanted to solve: making sure that his customers are knowledgeable and comfortable with cooking fresh pasta.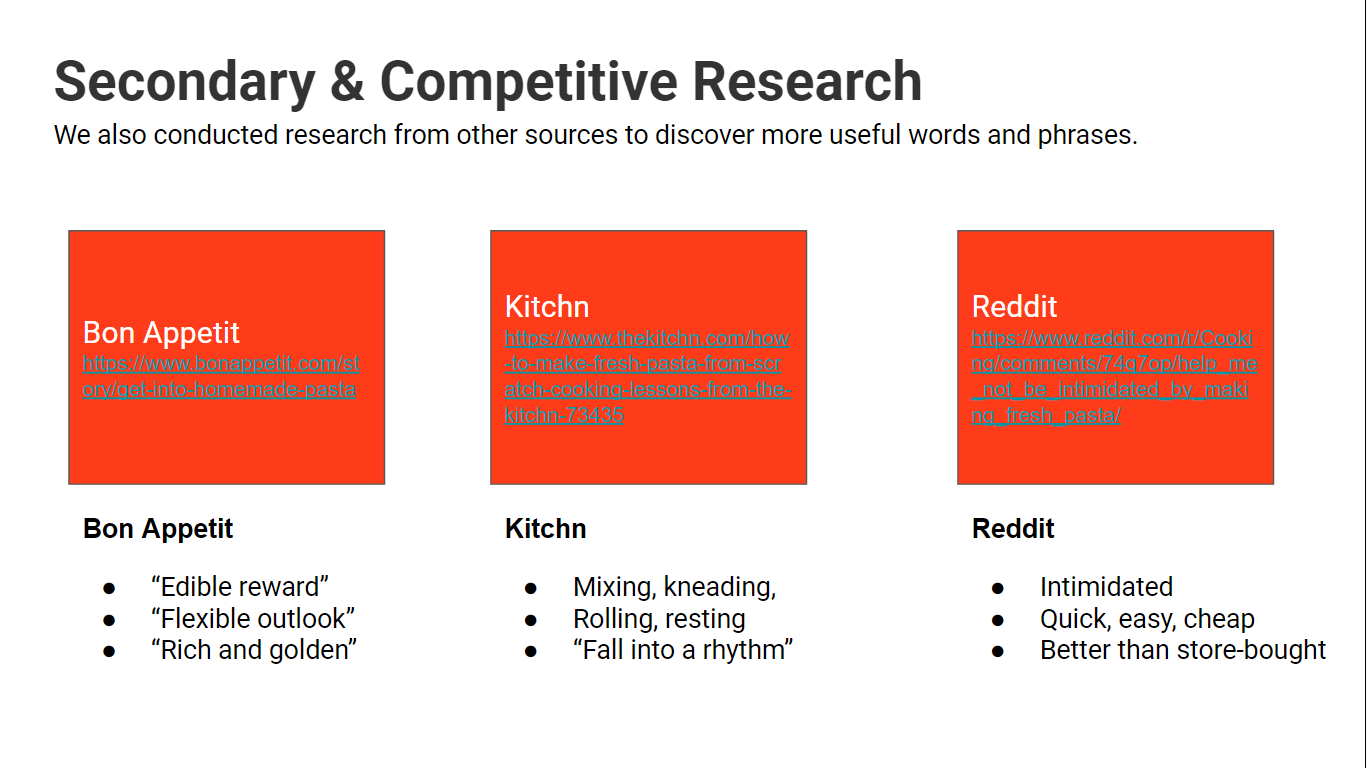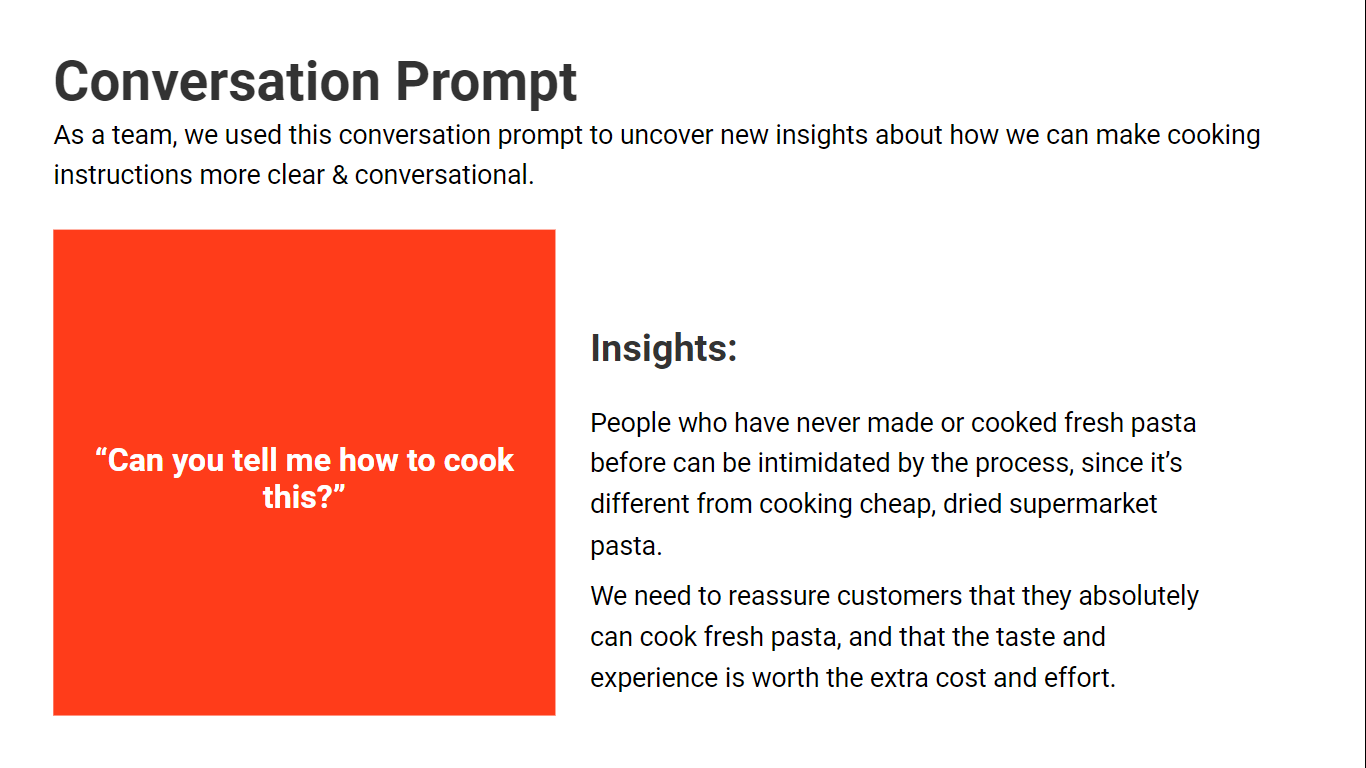 Wireframing and Visual Design
Simply Delicious
We designed a medium-fidelity wireframe that incorporates the L'Aquolina Pasta brand voice and tone while giving users the confidence to cook fresh pasta at home. This was necessary to ensure we could concisely share all the necessary instructions while maintaining the brand's informative, inviting, and playful voice.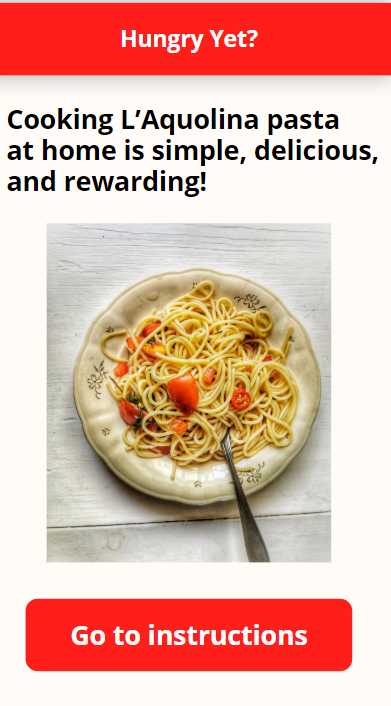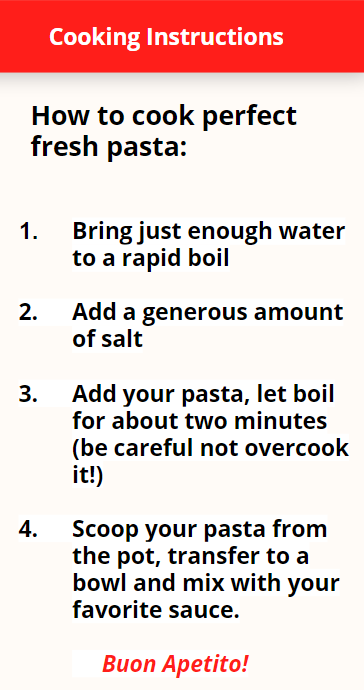 Designing a better error message
In addition to the primary task of designing the pasta cooking instructions, we also had the opportunity to revise an error message that might appear during the checkout process.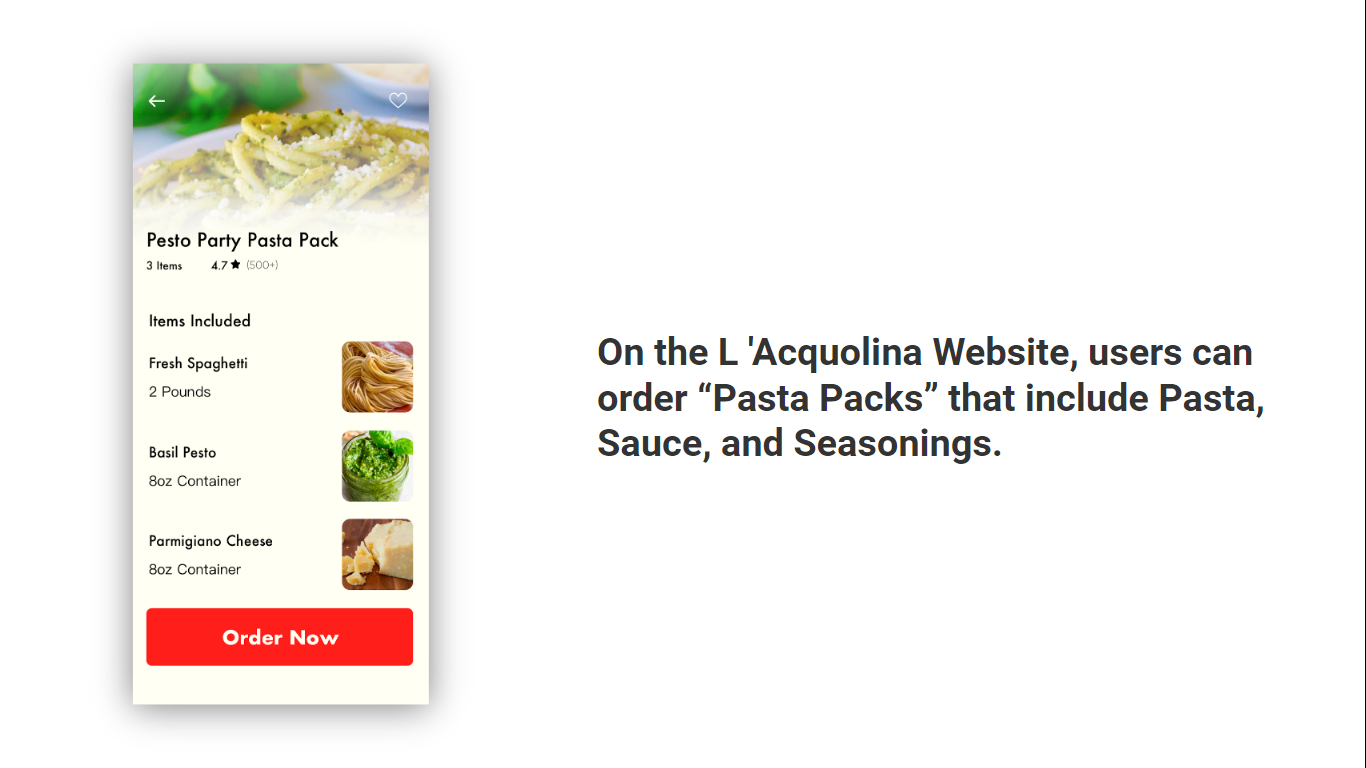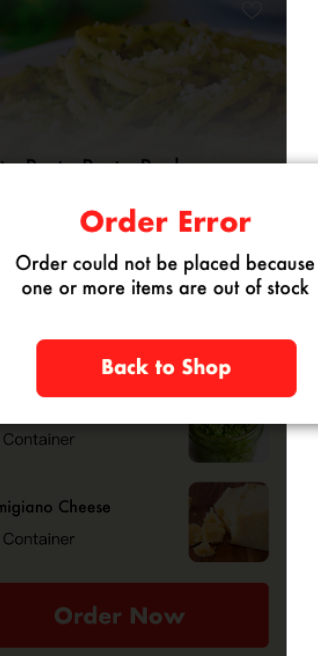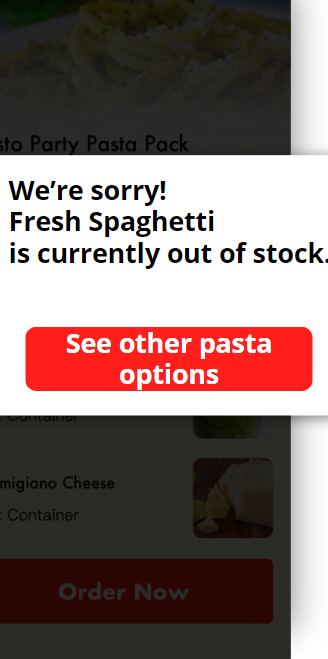 Before and After
Currently, if a user orders a certain pack and that pasta is out of stock, they see the error message on the left, above.
I rewrote the language of this error message to make it easier for users to place an order successfully.
In the revised version on the right, customers can clearly see the specific problem and are offered a solution to complete their order.
Next Steps
Continue to review voice and tone vocabulary for additional user scenarios

Offer some additional visual design options

Offer some additional error message options

Review with team and stakeholders

Conduct usability testing