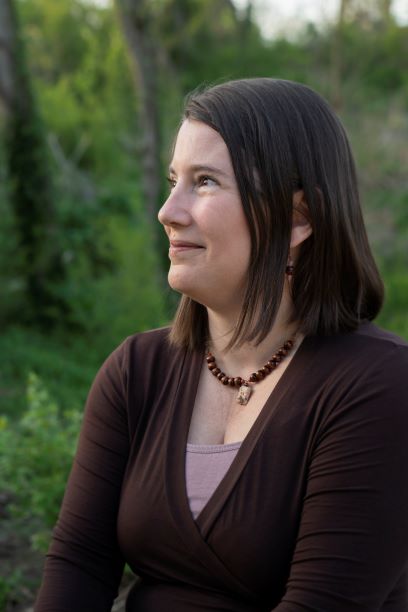 Turismo Spot
Optimizing a blog by and for travel professionals in Brazil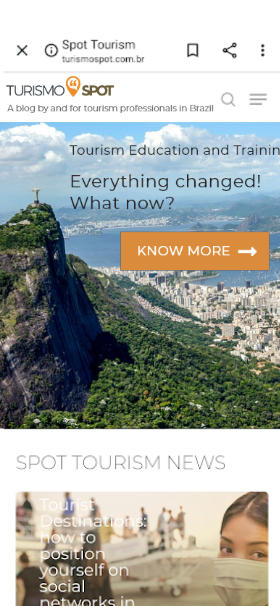 The Problem:
Turismo Spot, the blog of Brazilian tourism company Turismo 360, needed updating and better organization.
Goals:
Better navigation

Easier ability to share articles

Increase traffic back to main company website
Users and Audience:
Tourism industry professionals in Brazil and others interested in the business of tourism and sustainable development.
The Solution:
Update the site's navigation and information architecture to make it more intuitive and compelling for users
My Role:
I worked with the company founder during a four-week internship in the following roles:
UX Researcher: Conducted competitive analysis and UX analysis of Turismo Spot

Lead Designer: Made redesign recommendations with high-fidelity prototype, focusing on information architecture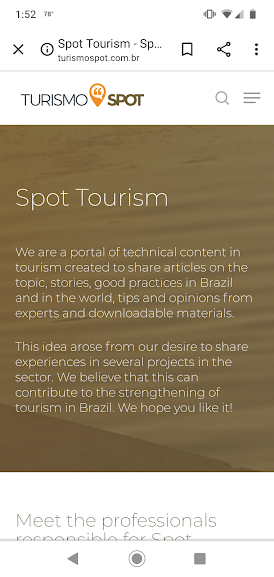 Understanding the product vision, scoping the project
To begin this project, I spent time on the desktop and mobile versions of both the Turismo Spot blog and parent company Turismo 360 website to get a better sense of what their company is about and to understand the problems they want to solve.
Based on Google Analytics data provided by the company, I saw that the majority of the blog's web traffic was coming from mobile devices in Brazil, so we decided to design with a mobile-first priority.
I explored some of the competitors provided by Turismo Spot, as well as some other tourism, business and sustainable development sites to get some fresh ideas for redesigning the blog.

The Turismo Spot director conveyed her goals for the project, which included a particular focus on improving the navigation of the blog and revising the information architecture of the site.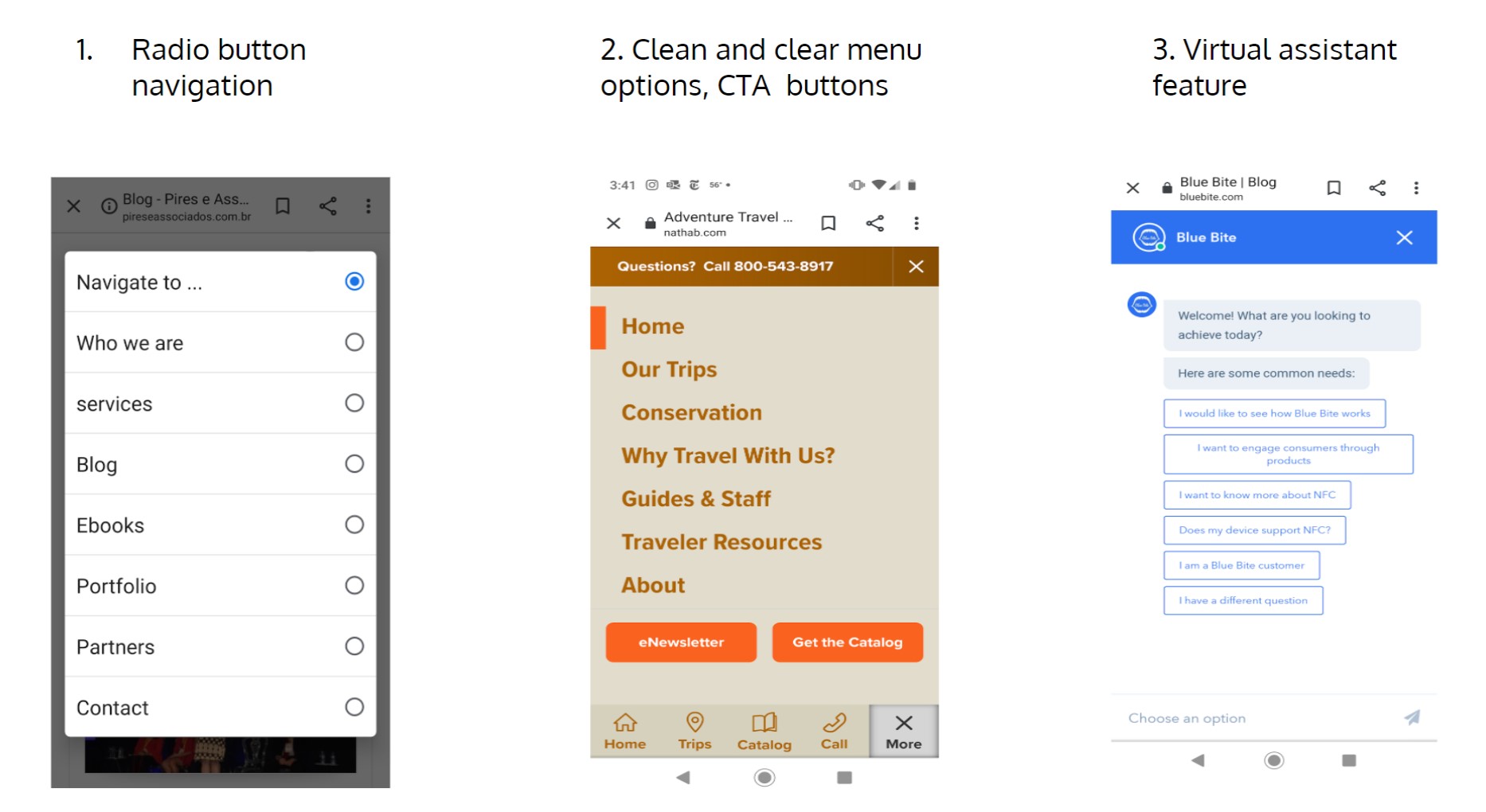 Diving Deep
For the competitive analysis, I took a deep dive into 6 sites that operate in a similar space as Turismo Spot to identify what makes their features unique and how they offer content to users.
I spent time exploring both desktop and mobile versions of these sites, navigating these sites as a user would, looking for pain points and moments of delight, with a particular focus on navigation and content organization.
I designed a Google Slides presentation focused on five key features of the sites, which includes screenshots, context, and chart for explanation.
The competitive analysis report includes the following 5 focus areas, based on the company founder's priorities for her blog:
Home page design and brand identity

Navigation and content organization

Ebook offerings

Social media engagement

Blog/business site connectivity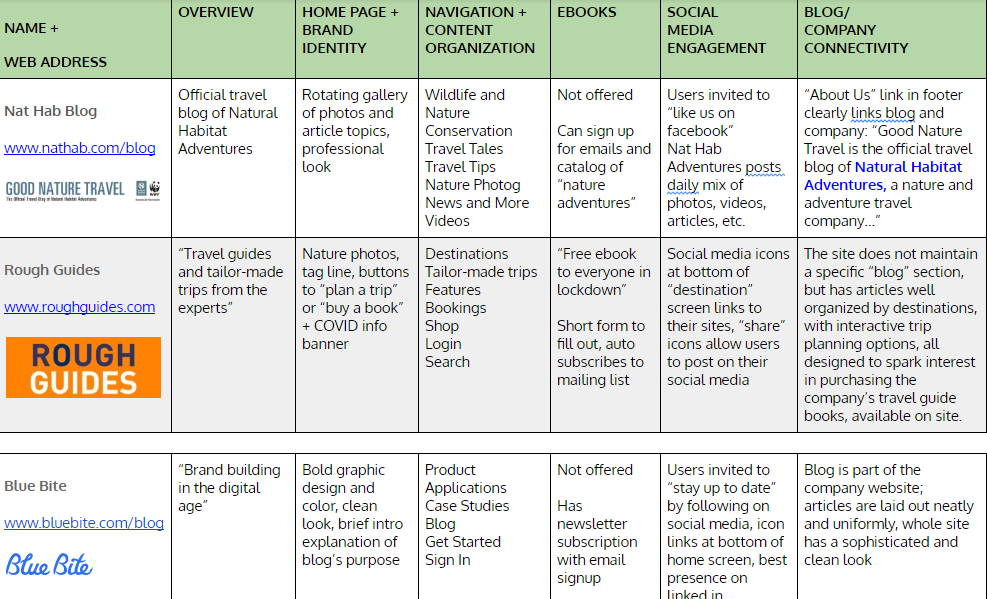 UX Analysis +
redesign recommendations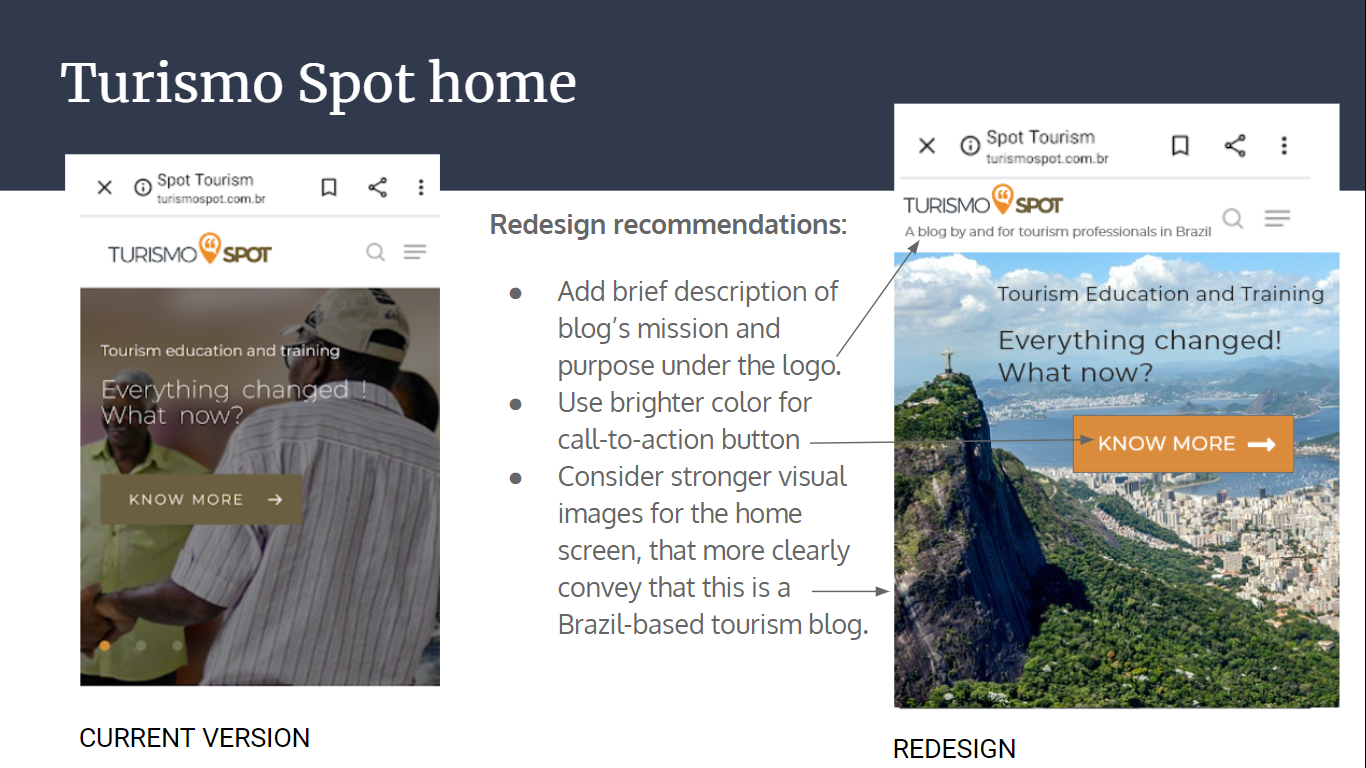 Turismo Spot UX/UI Analysis
I conducted an analysis of the existing UX/UI on the Turismo Spot blog to identify the most critical improvement areas, compiled the findings and prioritized areas to improve.
Focus areas:
Home screen UI

Main menu navigation

Footer
The images in this section show actionable changes that can improve the user's overall experience with the blog.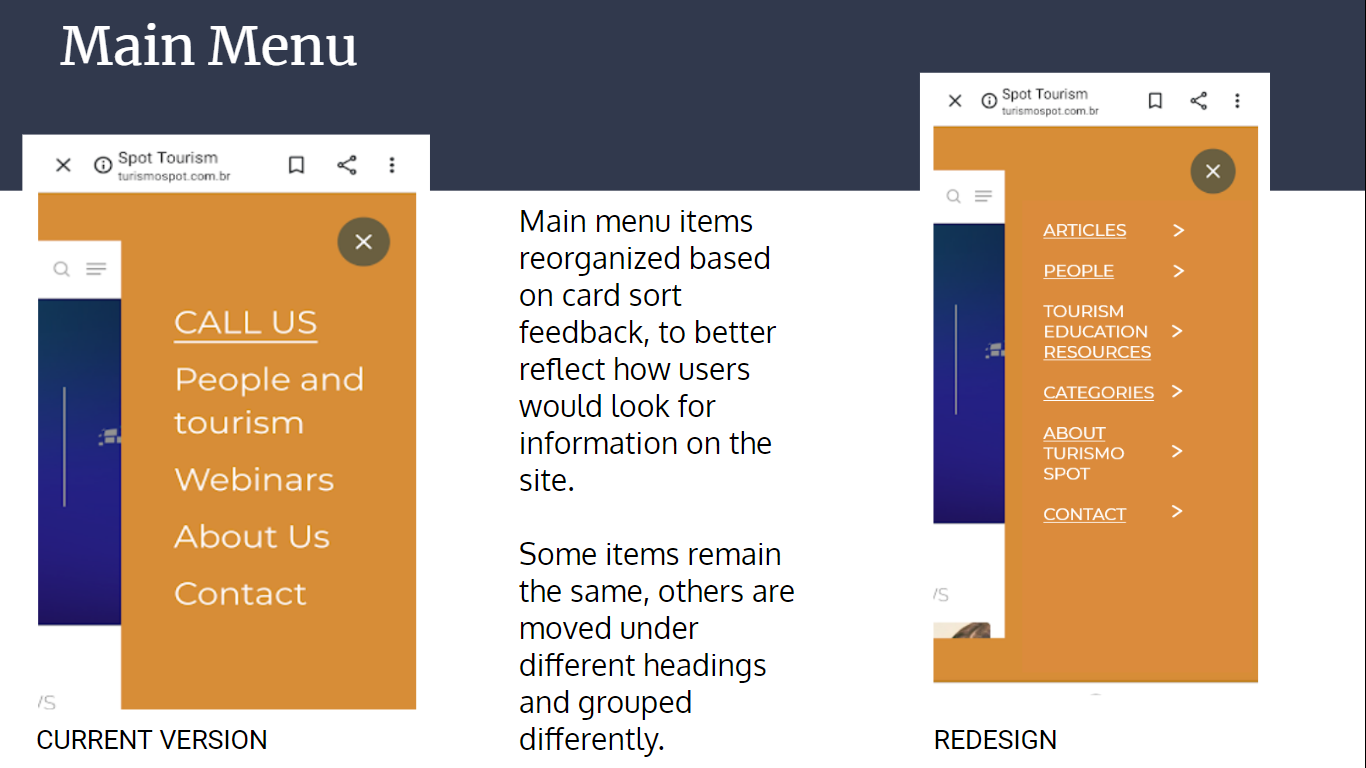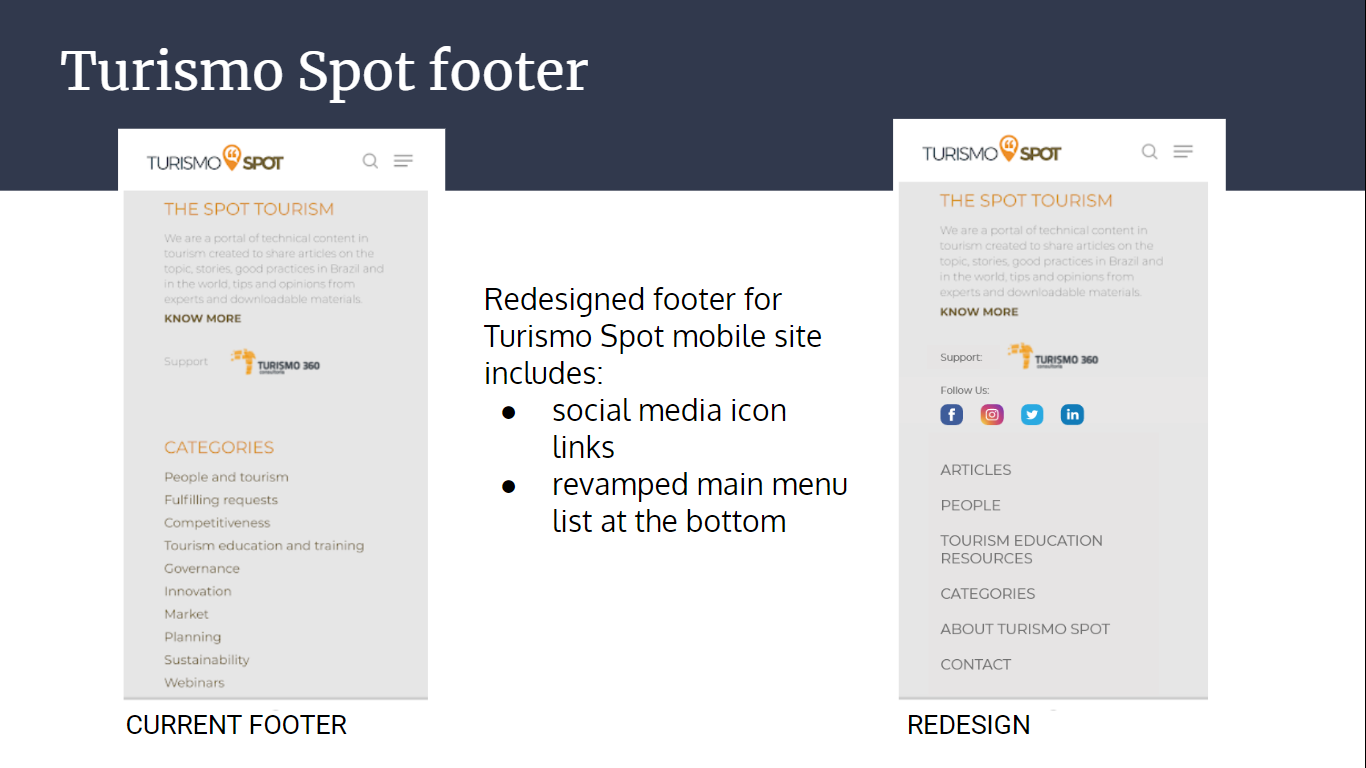 Card Sorting
To find out how users think about navigating the blog, I ran two card sorts that helped me re-organize some of the menu items and content on the blog, to more clearly reflect the topics presented and make it easier for users to find what they are looking for.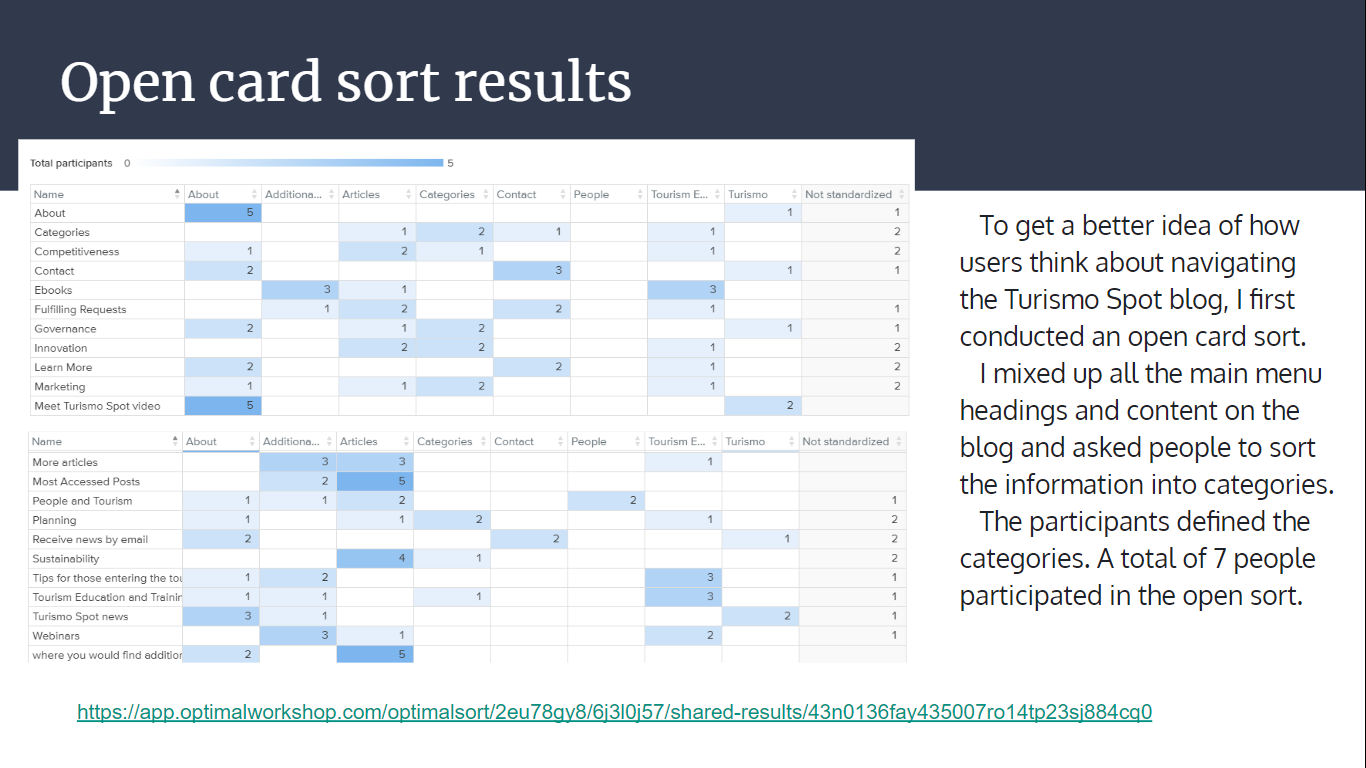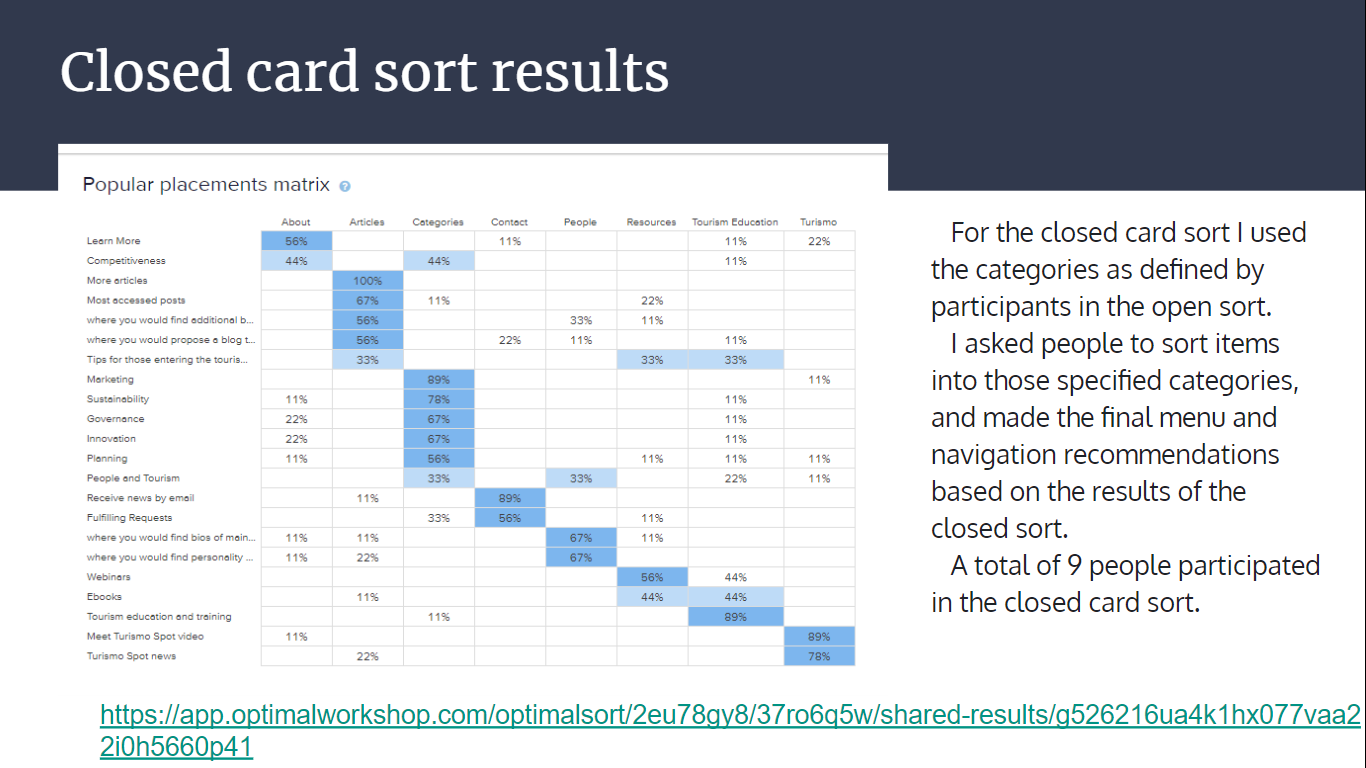 Research Learnings
According to data collected through the card sorts, I learned that the current main menu was not organized in a way that makes the most sense to users.
Almost all the content is filed under "categories," which is not descriptive or specific enough for users to find the topic they are looking for.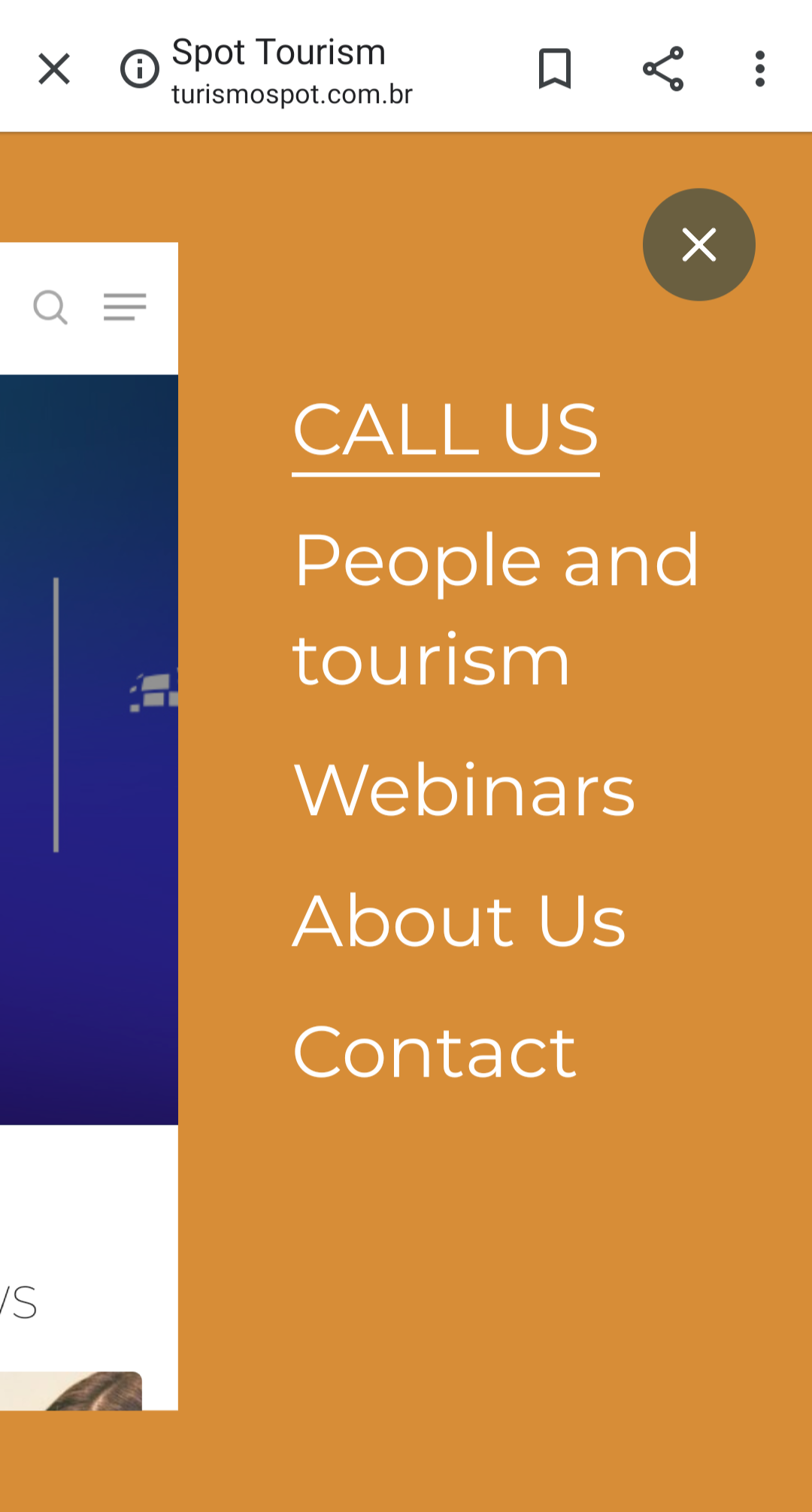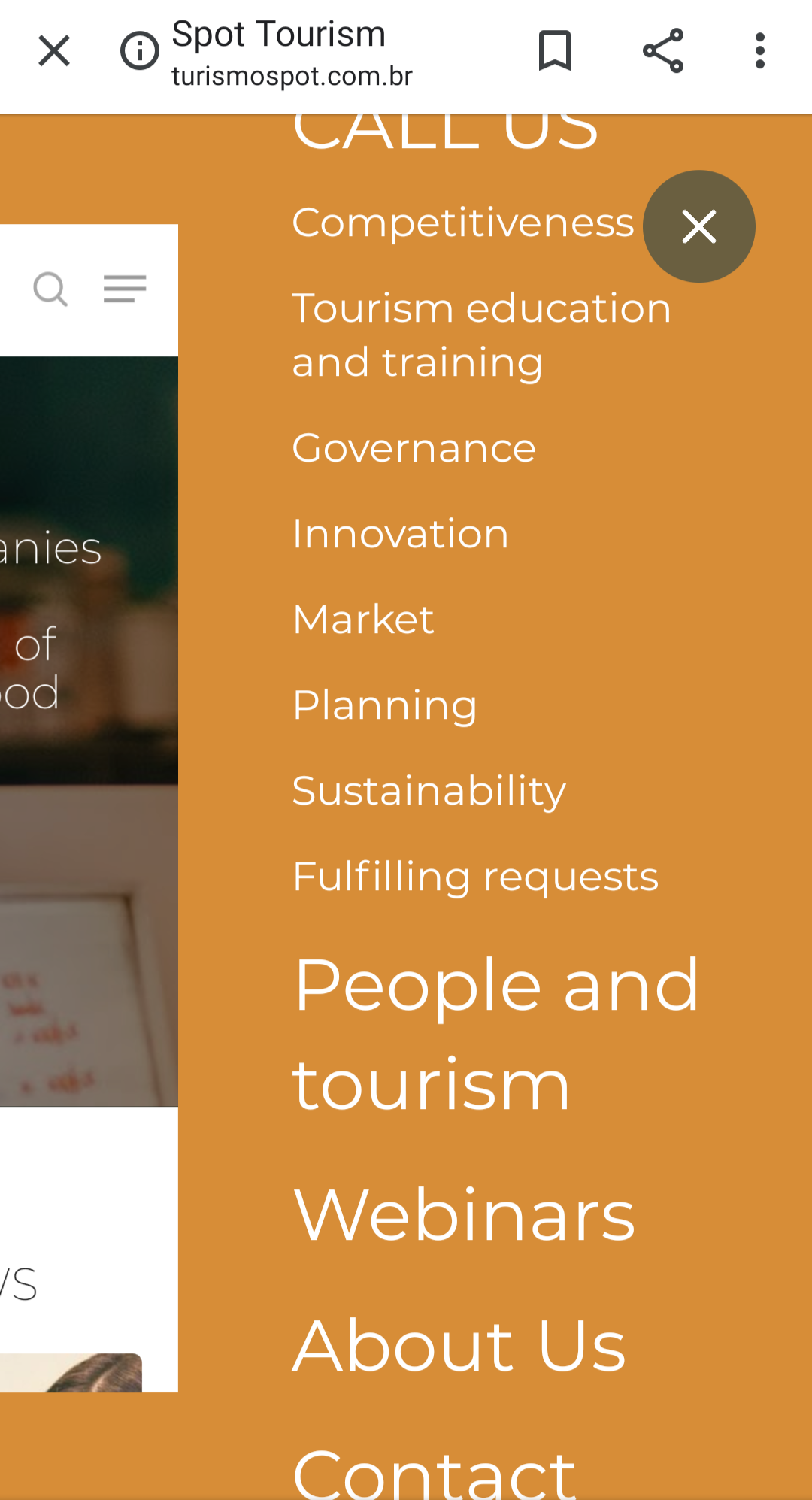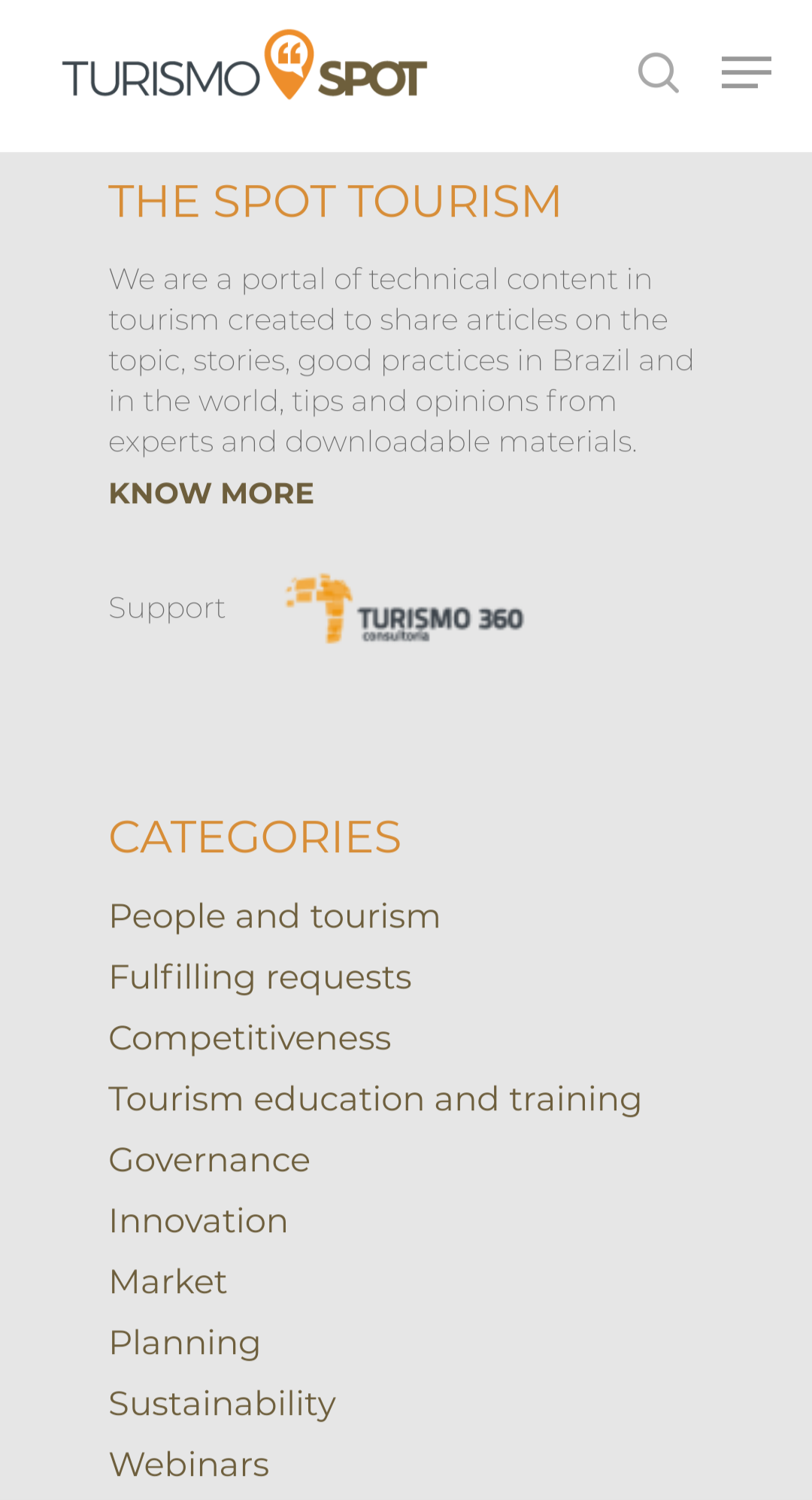 Redesigned menu and navigation
In the redesigned menu, more descriptive main-level menu headings are added, with expanded and more specific sub-heading below that describe exactly where the user will be taken if they click on the link.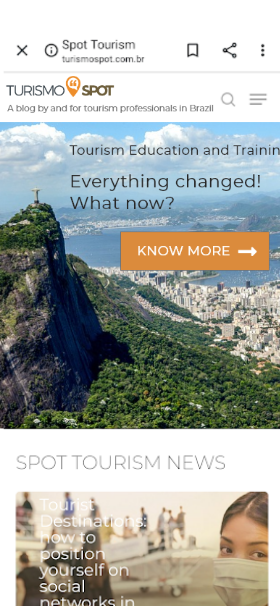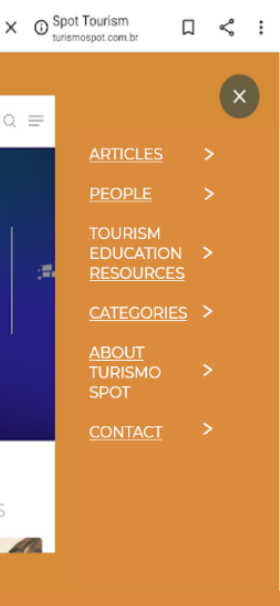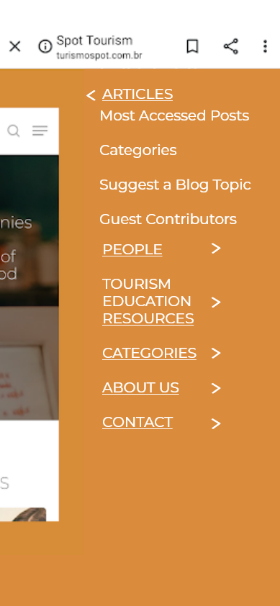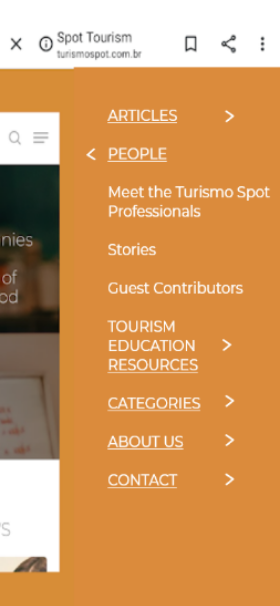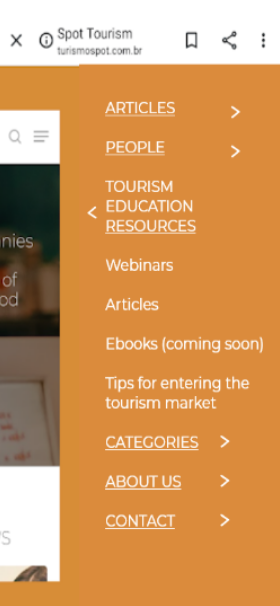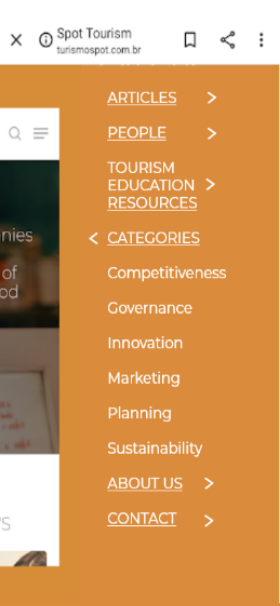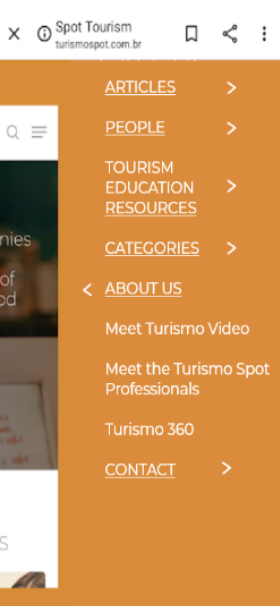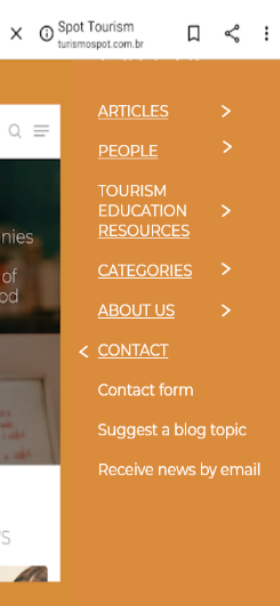 Updating the Information Architecture
to Design a better User Experience:
What have you learned from this project?
For this project, I was responsible for setting up and hosting weekly video chats, managing the scope of the project, delivering quality redesign recommendations on time, and presenting my work.
One of the main challenges of this project was the language barrier. The Brazil-based Turismo Spot blog and Turismo 360 company site are written in Portuguese and had to be translated via Google translate for me to understand, so there were some words and phrasing issues that I had to seek additional clarity on.
With me working in English, everything will have to be translated back into Portuguese before Turismo Spot is able to update its site utilizing the redesign proposals.
Another challenge was, due to the time limitation of the project, I did not have access to any direct users of the product in Brazil to interview about their personal experiences with the blog or company. That will have to be a big consideration for similar projects in the future, and will likely remain a challenge, especially if seeking to interview people in another country/culture.
Working with Marcela at Turismo 360 was a great learning experience and has pushed me further in my UX research, strategizing and design skills.
Onward!