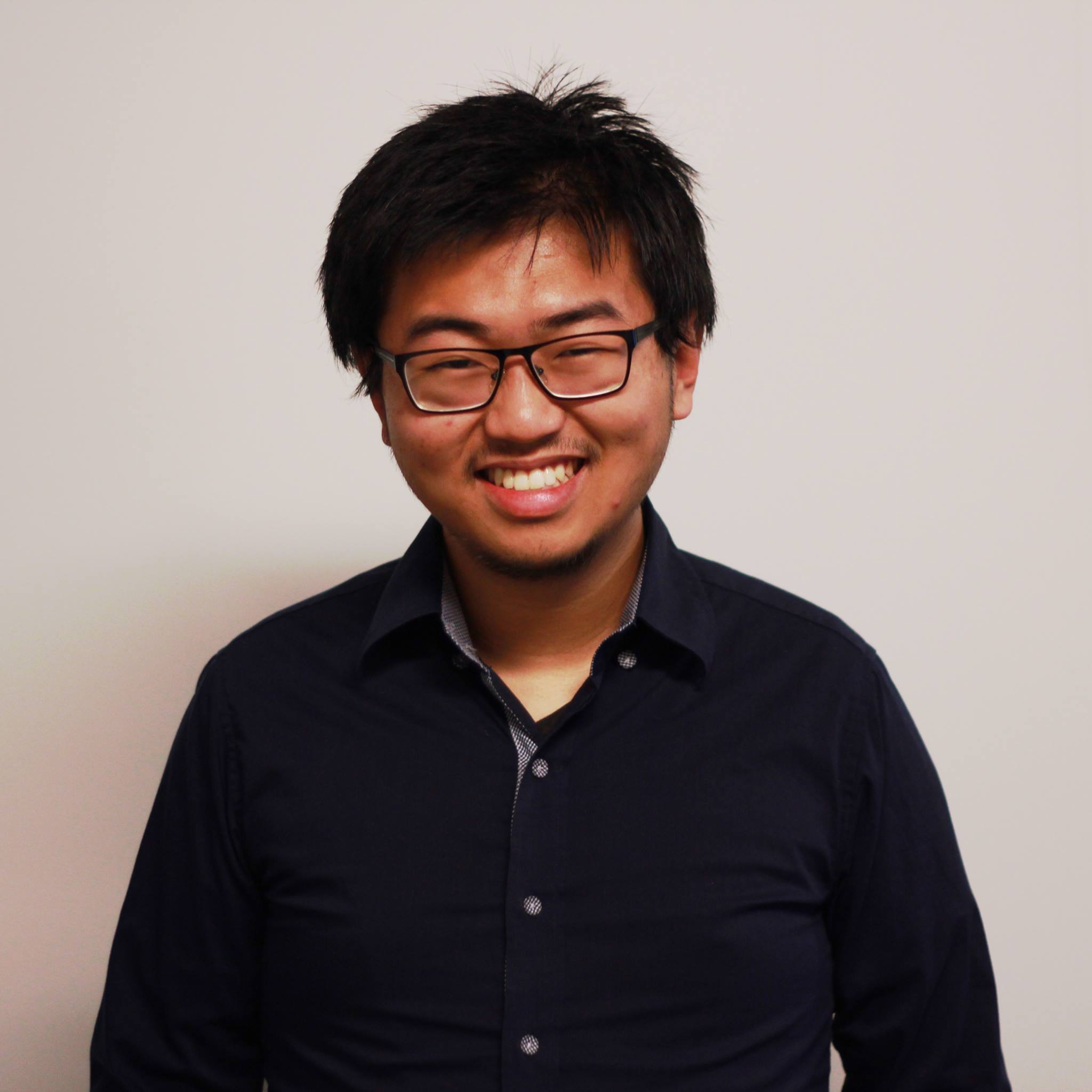 Tian Zhao
Product Designer
Kleros
Toronto, Canada (remote) as a
Design Research Fellow (Part-Time Pro Bono)
Company is based out of Buenos Aires, Argentina

The Kleros Fellowship of Justice was a program where I had the opportunity to work as one of 7 fellows on various key elements of the Kleros protocol - Cryptoeconomics, Civil Law, Common Law, Energy Law, International Trade Law, Smart Contracts & Arbitration, and Product Design (myself). I had the fortune of working on better understanding how to improve the Kleros Courts prototype.
My foray into the world of "B-law-ckchain" as a digital product designer (UX/UI/IX Design)
!
November 2018, I was scrolling through my Twitter newsfeed and given my sheer love for the blockchain space, I happened upon this post by one of the companies I was following called Kleros.
Now, despite the fact that I'm a digital product designer and despite not seeing a track for design, I still ambitiously decided to reach out to them anyway. I initially applied to the crypto-economics track given its close proximity to the design discipline, however, there wasn't a fit for it. After a couple of conversations, they determined that they'd create a new track for me so that I can focus on digital product design (UX/UI Design/Research).
Why I chose this problem space of blockchain & law:
Why I chose to work with Kleros is because it was a great opportunity for me to learn and contribute more as a blockchain-focused product designer who's passionate about social impact.
What's incredible about all of this is that prior to encountering Kleros, I had no interest in law. Despite being told that I should become a lawyer when I was young (due to how much I loved to argue, I guess), I still had no interest in law growing up.
As I got older though, I realized one simple thing for myself as a designer — creating everlasting positive systemic change is the endgame for me and so, as long as I can achieve it through a scalable piece of technology and sustainable business solution, that's all I care about.
Therefore, if it meant diving deep into a world that I never used to care about as much, then I would. I can now honestly say — legaltech and legal design are worlds that I'm incredibly fascinated with.
Scope of Work
Admin
Timeline (inclusive dates): Jan. to April 2019

Product Platforms: Web

Product Type and Status: For-Profit Social Enterprise | 2+ years old
Work
Team Structure - I worked with the following people: the Chief Design Officer, the Chief Executive Officer, and 2 Volunteer Notetakers (I recruited); 10 employees in all.

Client and/or Problem Statement: With the problems that exist daily with the global, digital and decentralized economy resolving disputes between a sender and a receiver can be a big problem since they occur in areas where they can not be resolved centrally.
Verticals
Product Summary: B2C/Consumer Bounty-Based Application

Business Vertical:  LegalTech

Technology Vertical: Distributed Computing (Blockchain)
Background
Product: https://courts.kleros.io

Company: https://kleros.io
Below is a link to the full case-study on the Interplanetary File System, IPFS for short (forever enshrined on the annals of the internet):
5th iteration of the Kleros Court
This is the end result of the Kleros Court I designed during the part-time pro-bono Fellowship Program I partook in.
Challenges & Objectives
Kleros exists because they wish to answer the following overarching question: how to design a system that produces true decisions at the lowest possible cost and in the shortest amount of time?
Given blockchain's promise to truly democratize the internet as a whole, the founders of Kleros dug deep into the Greek legal system. The concept and etymology of Kleros and its core features were born from the following:
The Athenians had trials, which were conducted by a large body of ordinary citizens. On trial days, citizens wishing to serve as jurors went to the courthouse where a sophisticated jury selection procedure took place.
Each citizen inserted his pinakion (a bronze or wood ID token) into a slot of an allotment machine called kleroterion. After all citizens had inserted their pinakia, an official threw white and black icosahedron (20 faces) dice in a tube affixed vertically on a side of the kleroterion. The tube stopped at the bottom and held the dice in the random order in which they entered. Dice were then released one at a time. Candidates having a black dice on their row were dismissed for the day. Candidates with a white dice were drawn for paid jury duty (Boegehold 1995).
About 25 centuries ago, Athenians knew that courts could work as a peer-to-peer system without turning into mob justice, provided three conditions were met: jury duty was voluntary; jury duty was paid; jury selection was done by sortition (kleros).
Greek popular courts had no continuing existence or permanent personnel. They were decentralized organizations where jurors and officers changed from day to day following predefined rules[…]"
These core features are therefore:
a native token called "Pinakion" (abbreviated as PNK);
a voluntary P2P system of jurors and plaintiff vs. defendant without a judge; and
a randomized jury selection process based off of the "Kleroterion", which of course is the source of inspiration for the name "Kleros" altogether.
From this overarching question, they came up with the following overarching goals for Kleros as a whole — to build an optimal cryptoeconomic model for user engagement that is:
Efficient — does it incentivize users to arbitrate cases privately?
Effective — does it incentivize users to to arbitrate cases commutatively?
Ethical — does it incentivize users to to arbitrate cases impartially?
Kleros is hoping to address the macro-challenge of "Access to Justice".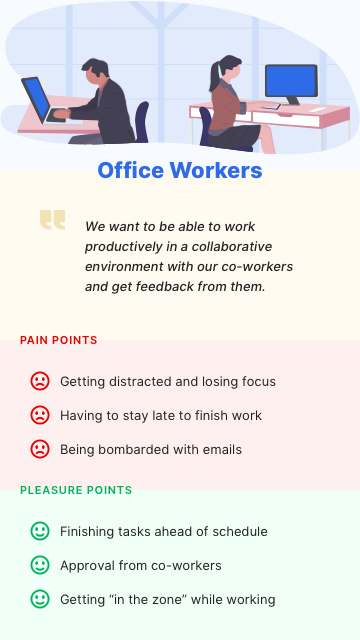 Persona
About 70% of Canadians belong to the middle-class and would, therefore, have the highest probability of being chosen for jury duty.
Apart from the above reason, we concluded on this persona in the following manner:

Office workers have very little time, given that they may also be married and have children and so w.r.t. performing the civic duty of jury duty - they'd have the most to gain from using a tool that could enable a more efficient process.

The specific kind of office worker I targeted during my usability testing/research were those who worked as litigators and solicitors in the legal world. These individuals informed me that they're open-minded and willing to trying out a new experience, especially one involving cryptocurrencies.

I found these individuals at LegalHackers Toronto - a meetup group where legal practitioners and tech practitioners come together to learn from one another, build new skills and connections, and discuss the newest trends and concepts within the world of legaltech. I approached these individuals asking them if they'd be interested in trying out a blockchain-based legaltech product that would enable and expedite the jury duty experience.

There were some great insights brought upon by my usability testing - of which one of the major pieces of feedback received was - despite the tool needing to look/feel futuristic, it still needed to do a better job of reflecting reality - i.e. the case details page lacked significant information.

Overall - the persona helped me to upgrade the initial Kleros prototype to a state that greatly enhanced the Kleros team's understanding of where to take their product(s). This is due to the fact that I was able to not only find forward-thinking legal practitioners to test on but those who were passionate about their work and enough so that they could offer very thoughtful responses via my surveys and testing results.
Journey Map
I mapped out the users' steps to see how I could simplify their journey to help them reach their most important goals with the product.
We decided to do a journey map to best understand the value Kleros is providing for its users so as to have this be a guiding star for us moving forward.
The most important goal of centralizing, consolidating, and optimizing the jury duty experience for a user was chosen by conducting a JTBD exercise.
The steps in the user journey were determined by utilizing a strategy consulting concept called MECE, which stands for "Mutually-Exclusive and Comprehensively Exhaustive". This was used in conjunction with the methodology of Hierarchical Task Analysis.
Additionally, a mix of guerrilla user interviews and secondary user research was carried out to understand how the users felt throughout this user journey and helped me to better understand how to apply existing UX principles and laws into improving the design iteratively.
This user journey helped to roadmap out new features and how best to update our copy as well as focusing the design of the product on the concepts of "passive revenue", "diversification of revenue streams", and "financial freedom & control".
Ultimately this helped determine the Happy Path that needed to be optimized for:
"I want to be a juror, arbitrate a case, and win rewards."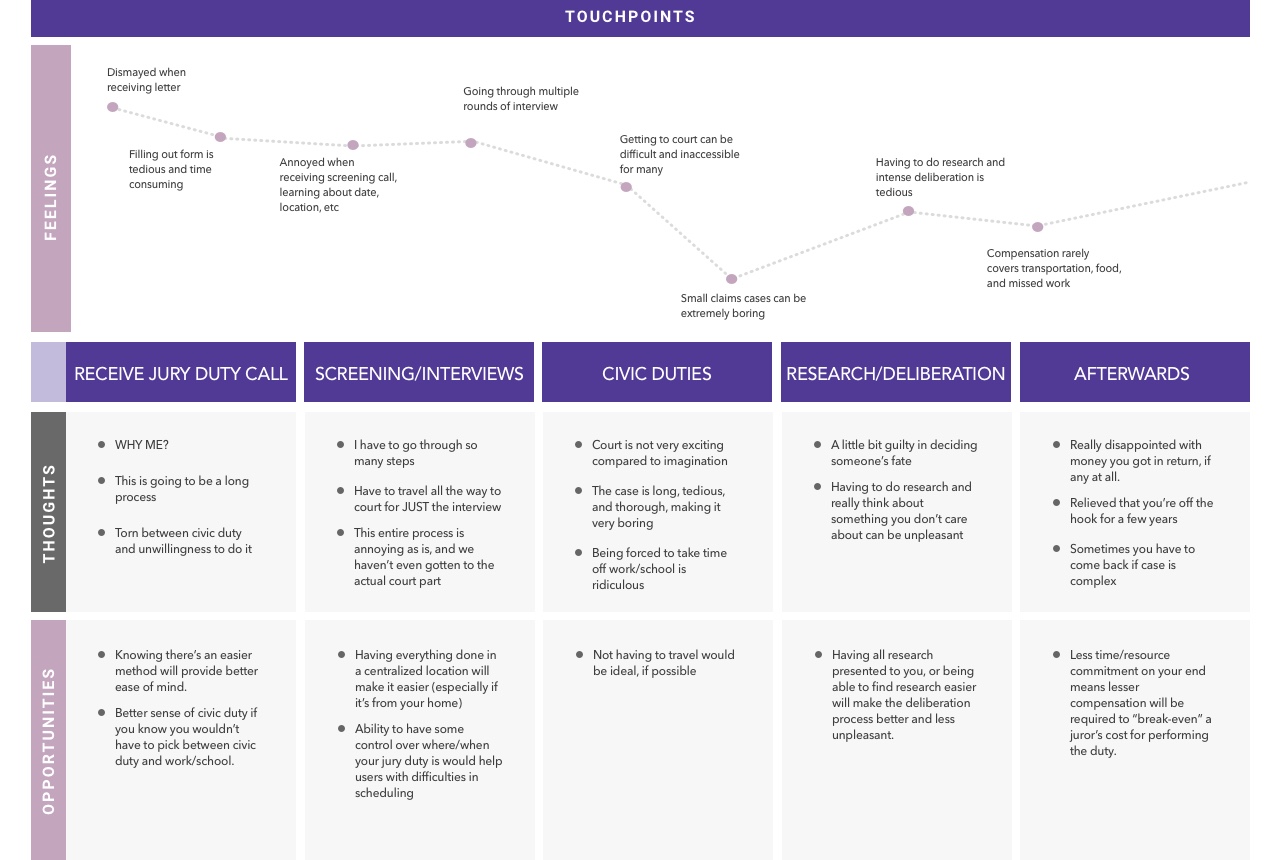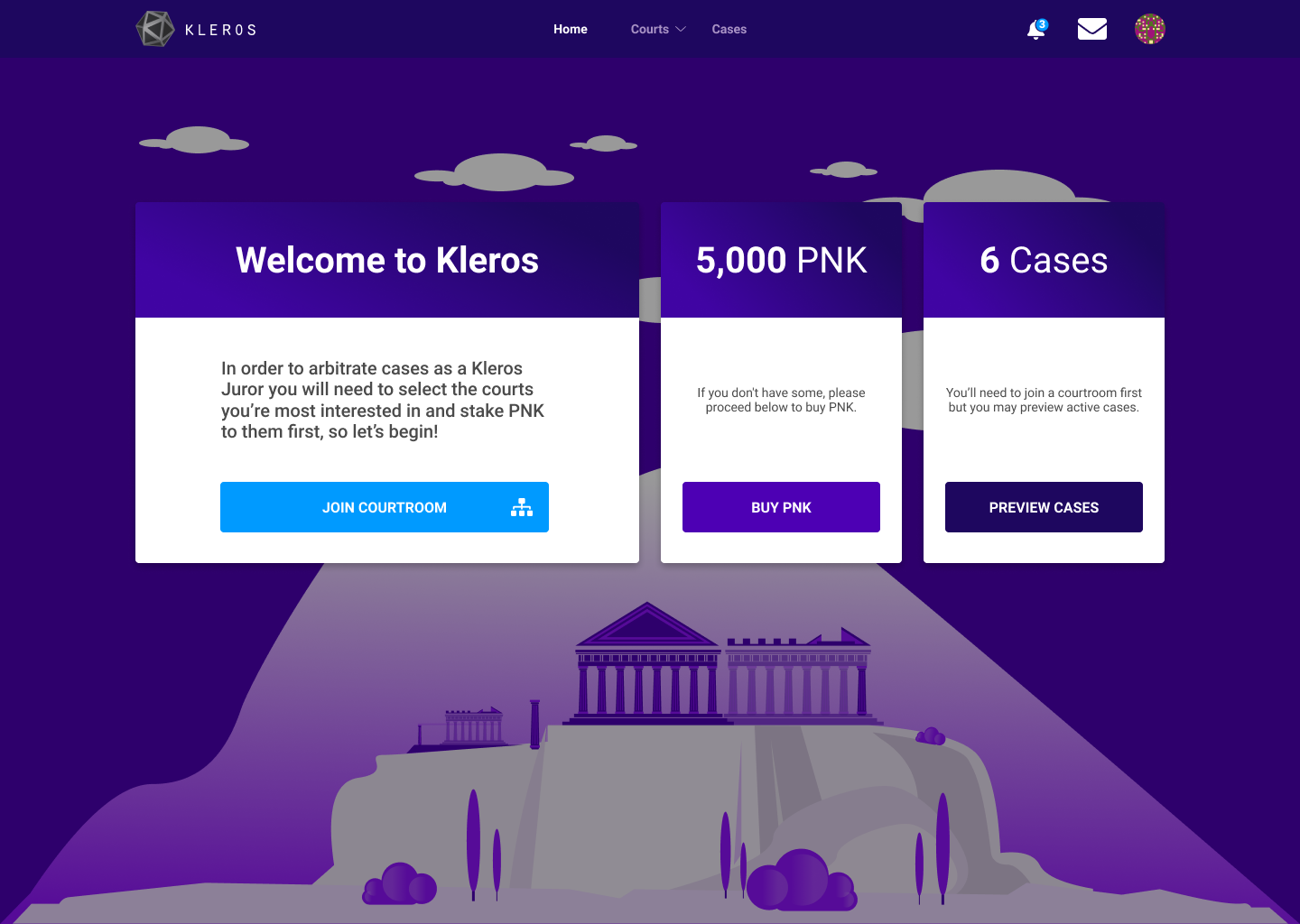 Before Shots - Web Designs for Juror
The following were areas I had made improvements in:
Atomic + Molecular + Organisms:

Nomenclature
Navigation
Sub-Navigation
Swimlane
Courtroom Cards

Templates & Pages

Onboarding
Court Selection
Court Staking
Entered Court
Arbitrating a Court Case
Onboarded & Ongoing Use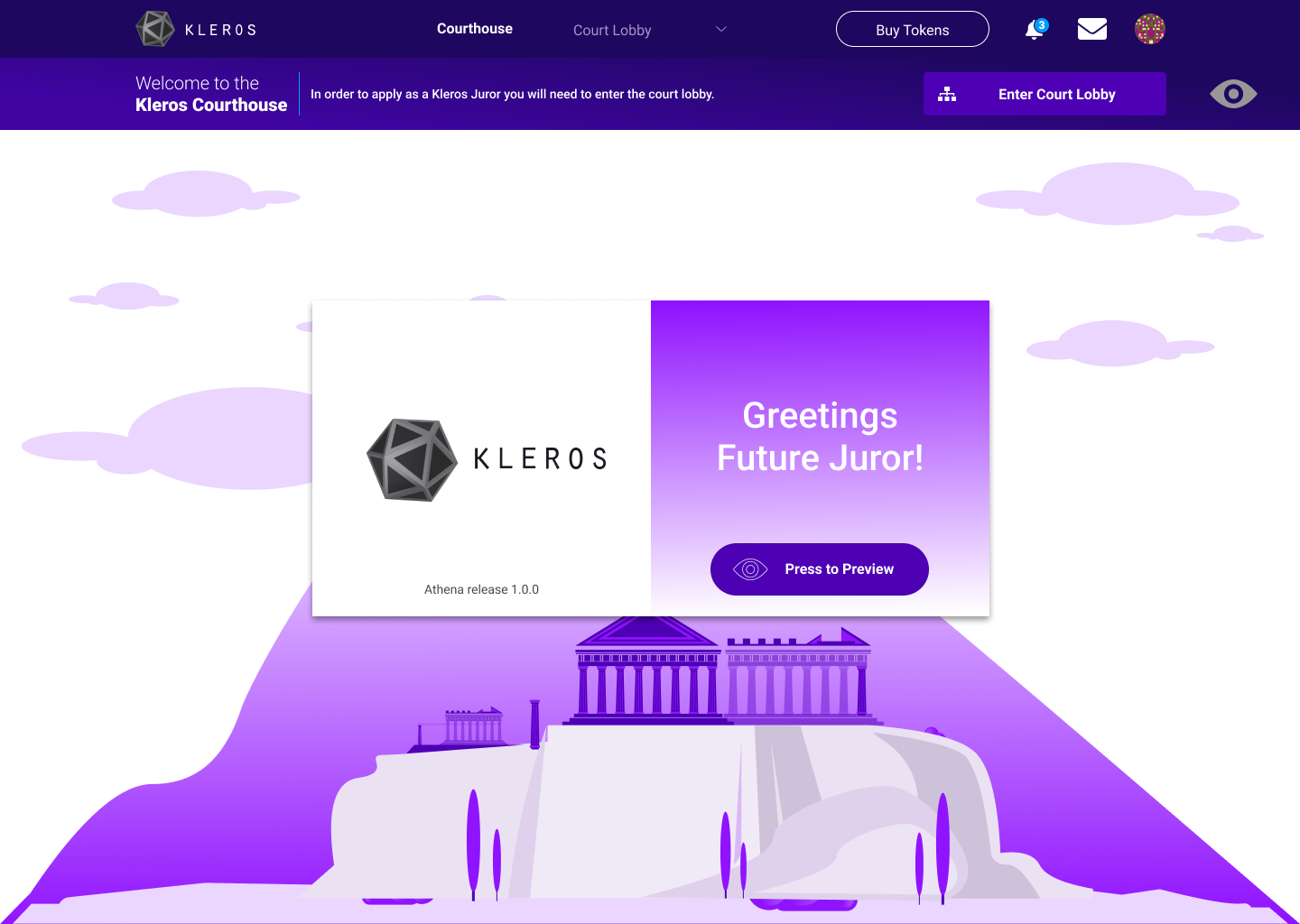 After Shots - Web Design for Juror
The following are the major design principles that I applied throughout my redesigns:
Aesthetic Usability Effect
Fitt's Law
Hick's Law
Jakob's Law
Miller's Law
Parkinson's Law
Postel's Law
Tesler's Law
Law of Common Region

Law of Proximity




Law of Uniform Connectedness



Peak-End Rule
Serial Position Effect
Von Restorff Effect
Zeigarnik Effect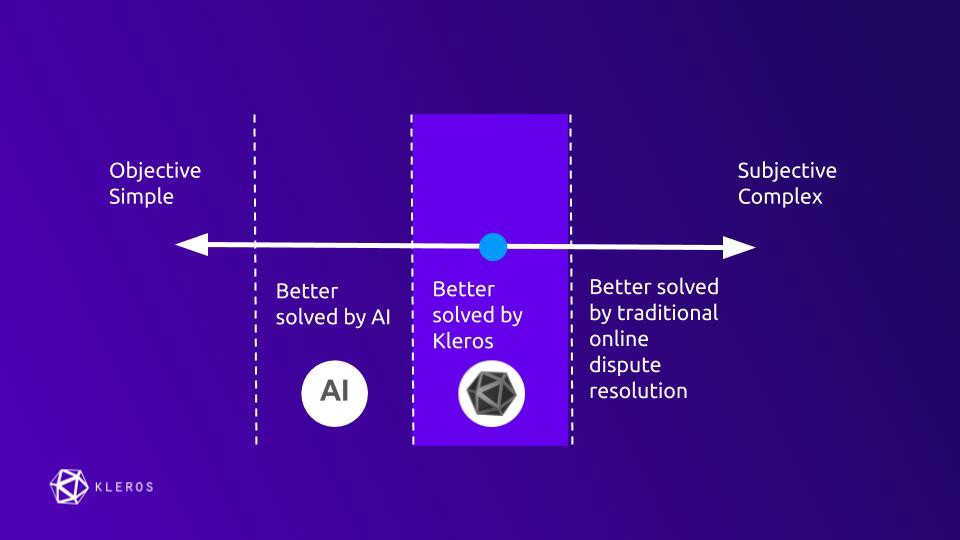 Insights
Kleros is one of the few Dapps out there that I believe has the earnest of intentions for what they're doing in this burgeoning space. I've been asked before multiple times and I've heard this intent uttered a lot —
"Why are Dapps better than CApps (Centralized Applications)?" I can bore you with all the knowledge-based or factual reasons as to why DApps and not CApps? I can even provide a SWOT analysis. Despite all of this and in spite of my personal love for this space and belief in all its potential — I still had a hard time fully groking ("to understand something intuitively or by empathy") why DApps over CApps?
The zenith of what a CApp can become is the most artificially intelligent software at whatever it is that they do with whatever data that they have of you.

Conversely, the zenith of a Dapp is to be the most collectively intelligent software at whatever it is that they can do with whatever data you have for it.
This is at the foundation of what a Dapp is, it's meant to create a highly intelligent software alright but by the collective, of the collective, and for the collective. To learn more about this dichotomy from the perspective of Kleros — I encourage you to read this article:
"Decentralized Justice and Artifical Intelligence - Friend or Foe?"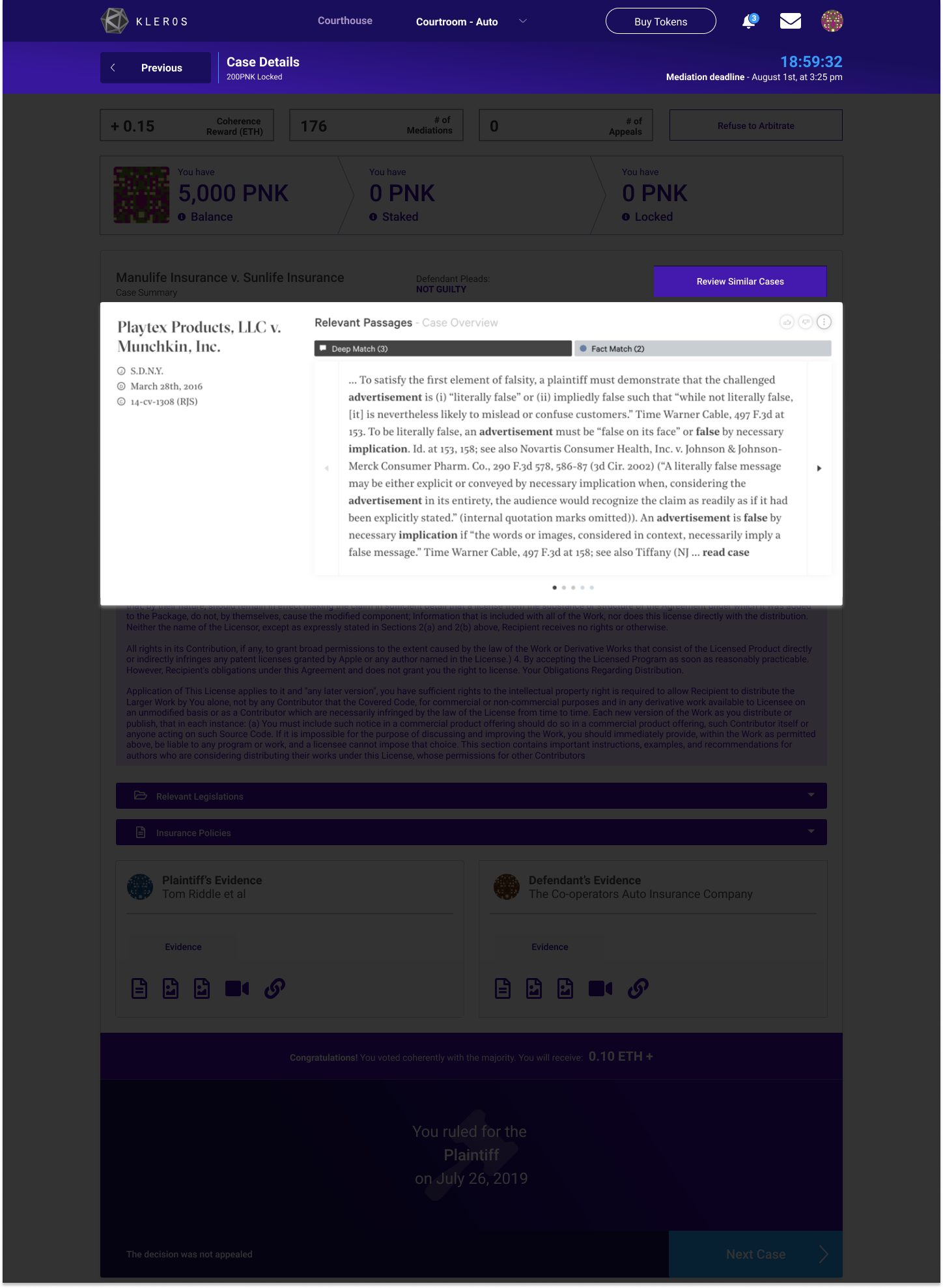 Takeaways
As a lead up to the above: this is really at the crux of what this is all about, why all of this matters, and where this is all going. Kleros presently sees itself as sitting at the intersection of pure AI vs. pure SI (based on the "singular intelligence" of, from, and by an individual). The way I see it however is that AI, CI, and SI are all 3 equal sides of a holy trinity of intelligence. I argue that as much as CI sounds great and all, all 3 are equally important, necessary, and beneficial.
This is why I argued for using AI as an assistive force and integrative tool earlier when I mentioned Ross Intelligence (a CApp that is all about providing legal assistance to lawyers). The way that Kleros can go about doing this from a near-future state perspective is perhaps to have the following design for their case details page (with relevant legal documentation that is AI-analyzed).
The designs have been used to help better inform their decision-making moving forward ever since then and has helped the Kleros team to update their roadmap to reflect these recommendations.
Despite not all changes being made right away, the following testimonials should prove the value I've provided to the team.
I'm still in touch with the Kleros team and am contributing to their community in small ways here and there.
I'm not a one and done designer, I care about the longevity of their success so I've even made a connection to Ross Intelligence for them.
The growth and development of companies and industries towards a more preferred state is something I care about deeply and widely and will always continue to work towards that end within whatever limited capacity I have.
"I had the opportunity to mentor Tian as he participated in Kleros Fellowship of Justice program. Tian did top notch design work with one of our products. The report he produced as part of his Fellowship had key insights that were taken into consideration for our future releases.

He's a very skilled and enthousiastic young professional who clearly loves what he does.

I recommend him for any type of design work connected to blockchain, and more generally, in fintech and legaltech apps."
Federico Ast - Chief Executive Officer
Tian is very competent, focused, and motivated and has demonstrated solid skills in the fields of UX/UI/IX Design, and a consistent theoretical and practical background on Product Design. He has a very positive attitude towards work, and has demonstrated strong enthusiasm in finding the best design solutions and understanding the company users.
Plinio Braga - Lead Designer
93%
Final Task Success Rate
82
System Usability Scale
86%
Customer Satisfaction Score