Tony Goins
UX Professional / Content Manager
Resources for Students (Cont.)
A "chalkmark" test as an A/B test
Our No. 4 page ... but no metrics
Problem: We want to afford access to student tasks, but designing a directory of tasks and services is tricky. Worse yet, there are no obvious metrics to define success.
Solution: A/B test two versions, using a "chalkmark" technique.
Tools: Wireframes, unmoderated testing, chalkmark test by Optimal Workshop.
Time to get creative
Our Resources for Students page is the No. 4 most-visited page on the site, so it's worth putting in the time to improve it.
As we saw in our original user test of the Resources for Students page, creating a directory of student tasks is a tricky problem. We emphasized the main student information system and help resources, added a search box, and de-emphasized the directory section.
But what about the directory section? I did wireframes of a few different versions of this page, with the tasks split into categories. We were settling on a design that listed the categories in simple accordions, but in response to stakeholder feedback, I tried a version that showed the text descriptions of the categories. Our team was split on which version was better.
Sounds like an A/B test, right? But this page has more than 120 links, so there was no obvious metric (bounce rate, search exit, destination page, etc.) we could use to determine a winner.
Time to get creative. I used a "chalkmark" test, where users are given images of the page and asked where they'd click to find certain things. This technique is usually used for information architecture, but it seemed ideal for a "where would you find -?" test.
I used the chalkmark technique in grad school - it's by Optimal Workshop. I tested with 40 students - 20 for each version.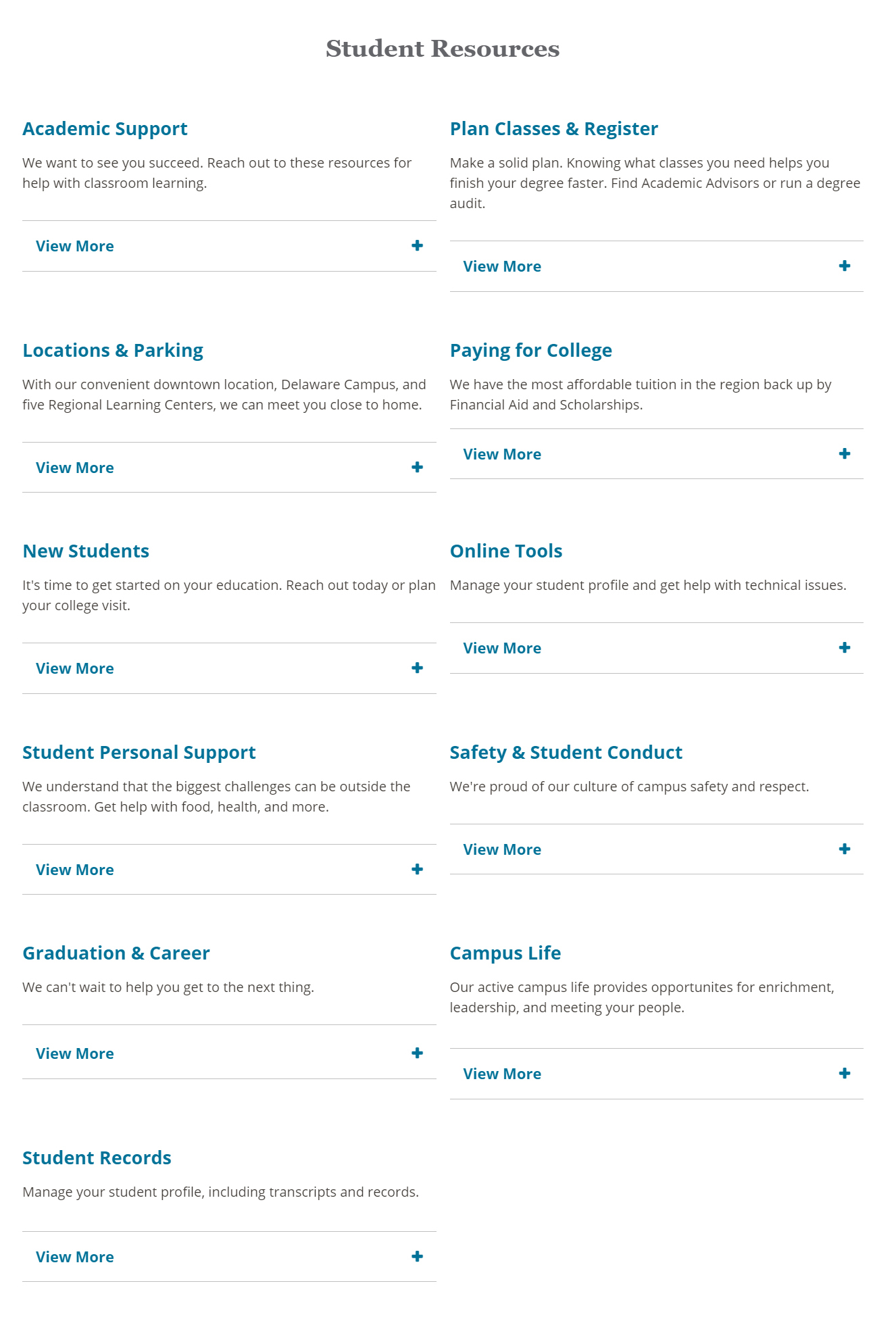 Here's the Text-Exposed Version
This version offers more context about each category.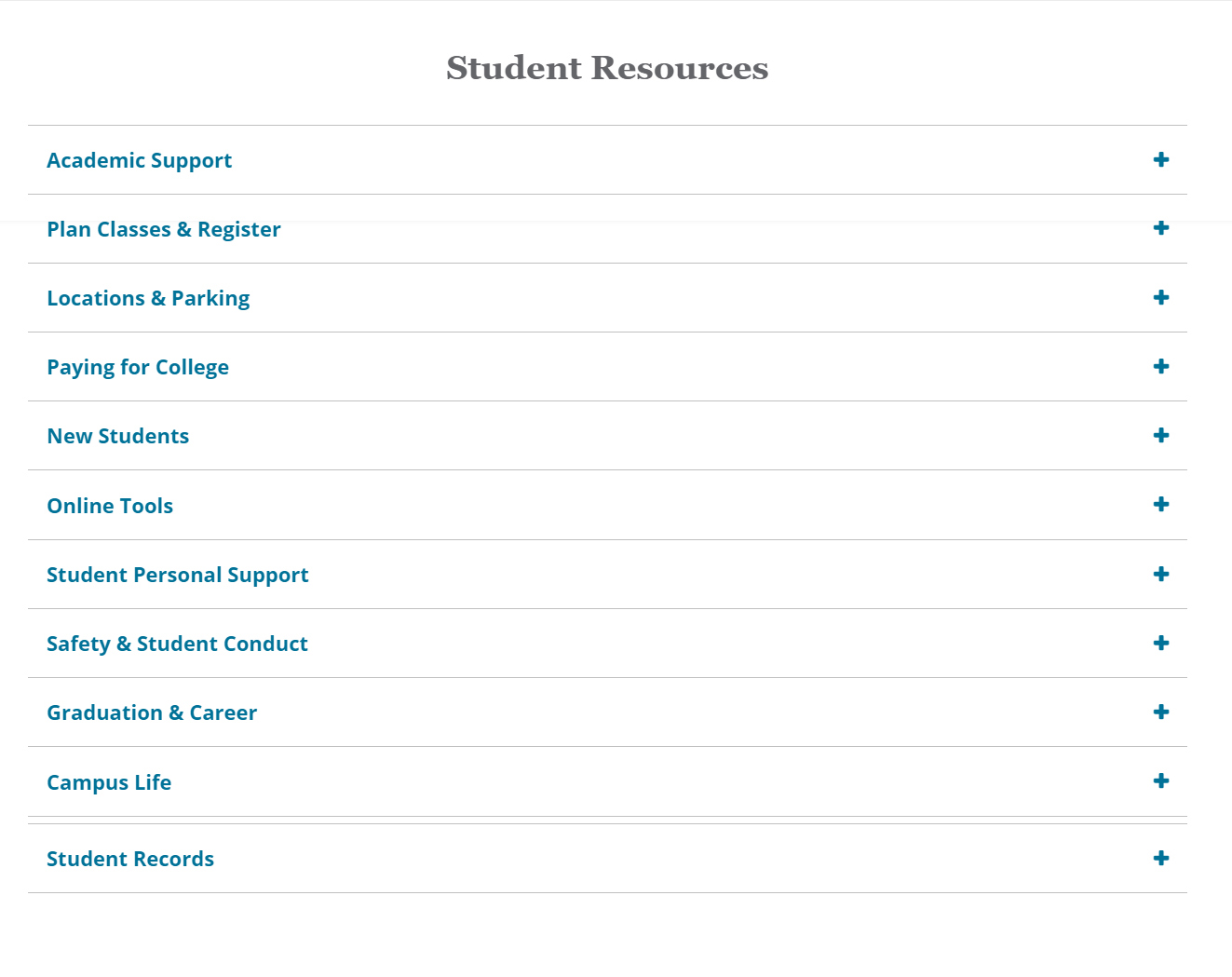 And here's the Accordion Version
This one shows the categories at a glance, with less scrolling.
I won't keep you in suspense. The text-exposed version won, but it was surprisingly close.
76%
Success Rate - Text-Exposed
4:38
Test Time - Text-Exposed
70%
Success Rate - Accordions
3:33
Test Time - Accordions
Recommendations
Stick with the text-exposed version.

Use the accordion version for mobile users.

I found several students looked for "Degree Audit" under Student Records, so I cross-linked it there. This test is useful for exploring users' mental models.

Change label to "View Resources" instead of "View More."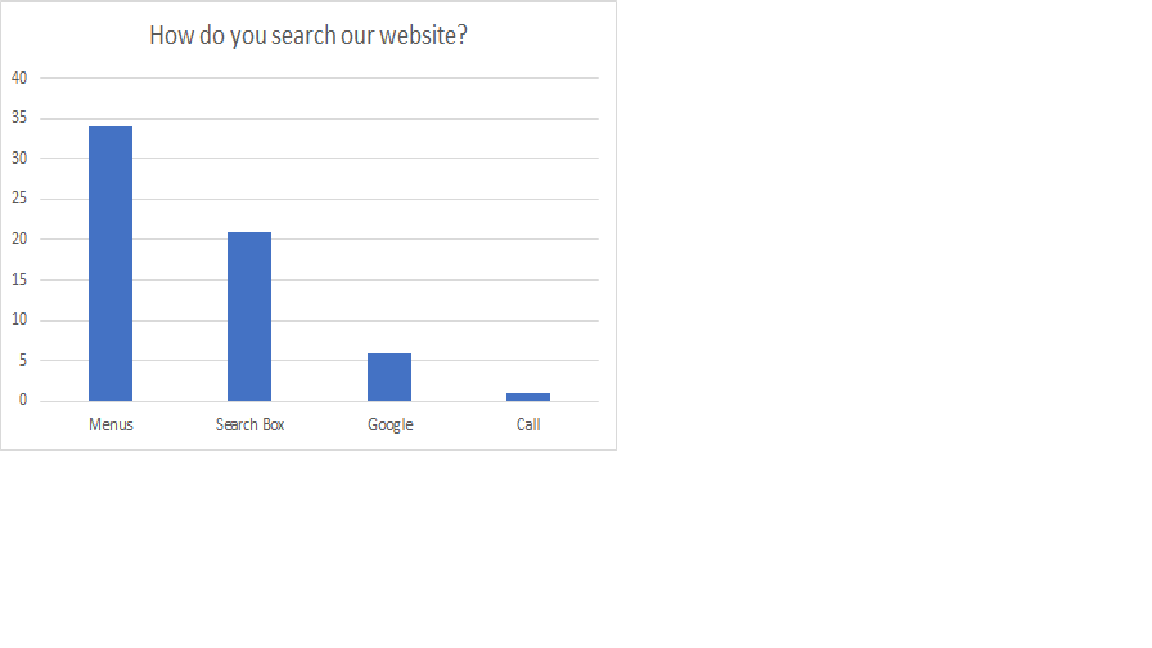 An odd finding
It wouldn't be a user test if you didn't find a weirdie. I asked students how they search our website:
Browse using the site menus.

Search using the site's search box.

Search using Google.

Just call someone.
Respondents were allowed to choose more than one. Suprisingly, "browse using the menu" was the big winner with 34 responses, compared with 21 in the search box, 6 for Google and 1 "just call."