Tony Goins
UX Professional / Content Manager
CSCC.edu
A 188-line Gantt chart and 2 student workers
Rebuilding a college website
Problem: College website has an outdated design and is not mobile-friendly.
Solution: Rebuild website using modern standards.
Tools: Wireframes, information architecture, project management.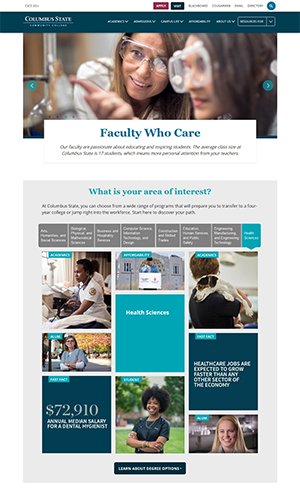 This was my third time rebuilding CSCC.edu
This two-year project completely redesigned and rebuilt the website for Columbus State Community College.
I served as project manager for the redesign, liaising with our outside design agency and managing a 188-line Gantt chart. I coordinating work from 4 core contributors, 1 developer, 2 student workers, 2 managers, and 120 or so content contributors. I chaired a twice-weekly meeting that worked through design issues in a timely and collaborative fashion.
The new site is cleaner, focuses more sharply on prospective students, and is (finally!) mobile-responsive.
We launched in December 2017 with no major problems.
Working out designs
The external agency gave us a half-dozen or so designs, so that left a lot of details for our internal design team to work out. I used a lot of Axure working with our designers and stakeholders on individual design elements. This Axshare has a lot of sketches, but here's where we were thinking through how to display majors in an academic pathway.
(The student in the picture is a guy I interviewed at graduation a few years ago)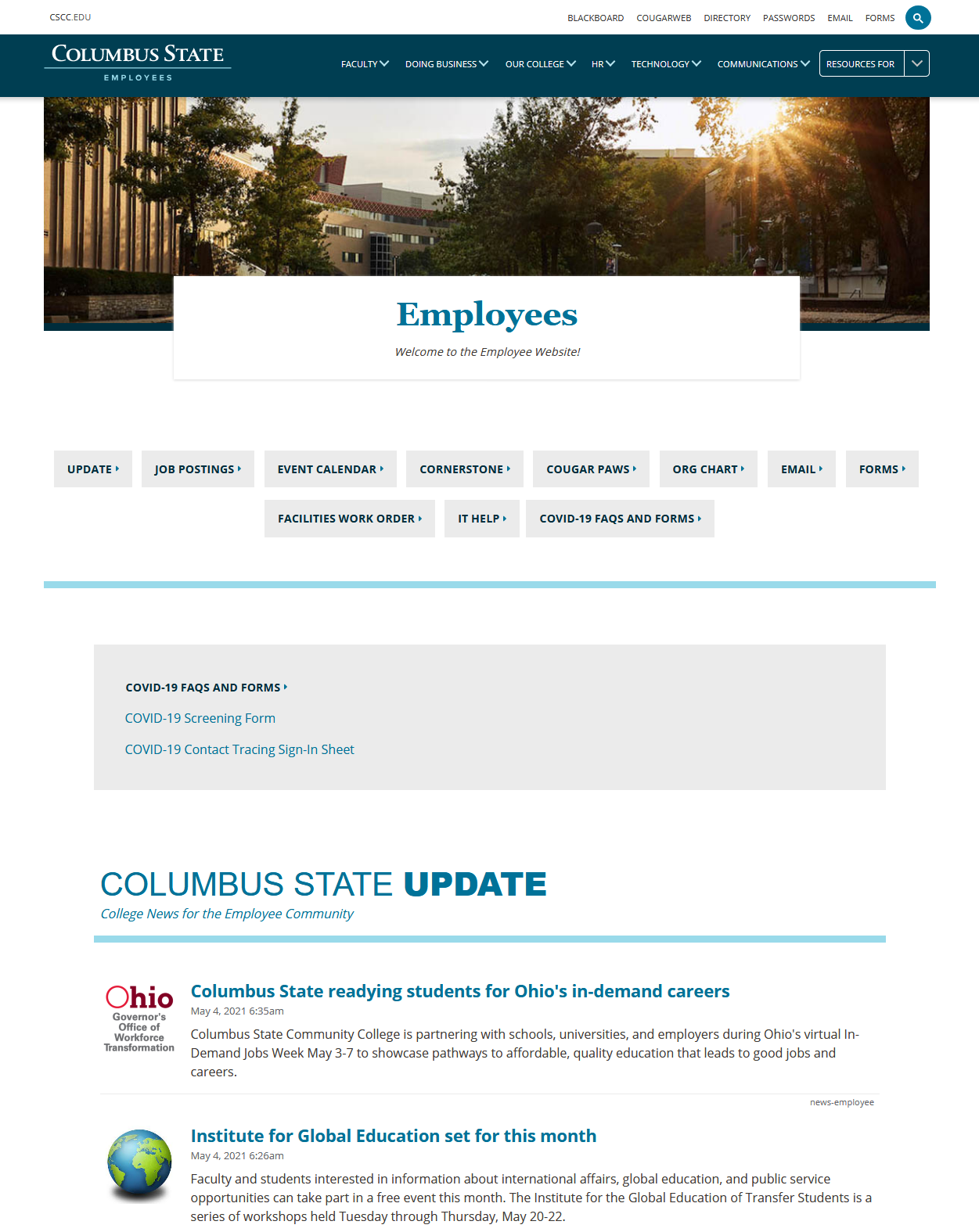 And on to the Intranet
With the main site done, we turned to the employee website.
The new employee website uses a wiki-like structure to focus on tasks and arrange items by category (not by org chart). This was an interesting information architecture challenge to gather and categorize all of our top tasks (see the sitemap on Slickplan).
The new employee website also brought search to our employee-facing content for the first time.
Of all the projects I've managed, this one involved the most stakeholders - pretty much everyone. We hosted dozens of meetings with departments and key stakeholders, as well as a series of open forums. I chaired a cross-functional committee of about two dozen for the duration of the project.