authormystory.com
CASE STUDY
Be inspired to inspire
MY ROLE
UX Designer
Founder
Visual Designer
OUTCOME
High-fidelity prototype
WHAT IS authormystory.com?
authormystory.com is an online platform to build community support via the sharing of life stories. Everyone can be an author because everyone has a life story that has shaped who they are. Each life story helps us to grow because there is a lesson embedded. What if there was a way to share that lesson? What if that lesson connected us and made us realize that we are living in this world as a global community? I have found that when we share stories with each other, we automatically understand each other even if we disagree or are different. Stories are an automatic route to forming empathy. authomystory.com aims to build a place where those stories can be shared in a safe way.
PROBLEM
Despite technological advancements, the world is still lacking true connection. This has led to darkness and negativity. How might we unite the world with its greatest commonality: its humanity? To lead us to a place where there is more light and positivity. Connectivity is lacking and needs to be mended.
COMPETITIVE ANALYSIS
authormystory.com is unlike Upworthy or Gives Me Hope because the stories of authormystory.com will be personally and originally from the author(s) (unlike Upworthy), and they will be stories not incidents (unlike Gives Me Hope). The stories will not have a character limit and will be more personal and more in depth than stories from Upworthy or Gives Me Hope.
SOLUTION
Through sharing stories, authormystory.com will be an online place for people to record, share, and/or read personal and deep stories of inspiration.
authormystory.com meets the need of a source of light for those living in darkness. It is a place for people to sympathize and empathize with one another from the core of their humanity regardless of the barriers within their own "mini-worlds."
MARKET STRATEGY
Barriers of entry will include publicity and competition from online sites such as Gives Me Hope and Upworthy that have already gained publicity. Strategies to overcome the barrier of publicity are to personally contact places where stories can be found and consequently, where authormystory.com can be used such as at multicultural centers at universities, non-profit organizations, assisted living homes, therapy centers and/or hospitals, etc.
WEBSITE FLOWCHART
authormystory.com is as much a tool for the writer as for the reader. This web outline explains the layout of the website and how its pathway will operate.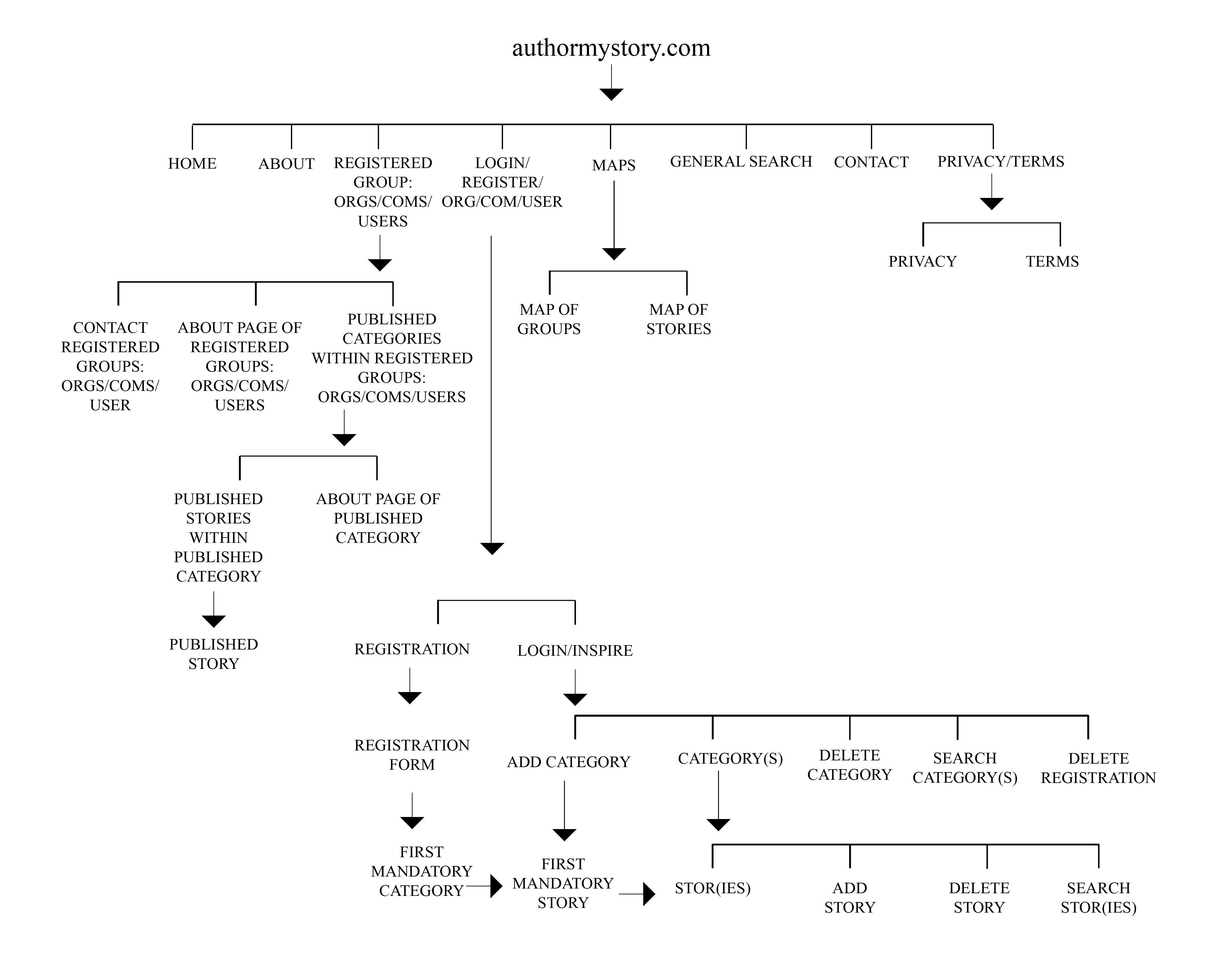 FIRST ITERATIONS
The first concept is serene, simplistic, and mature. This concept invites older audiences. It provides background information on authormystory.com and highlights already written stories to grab the reader's attention.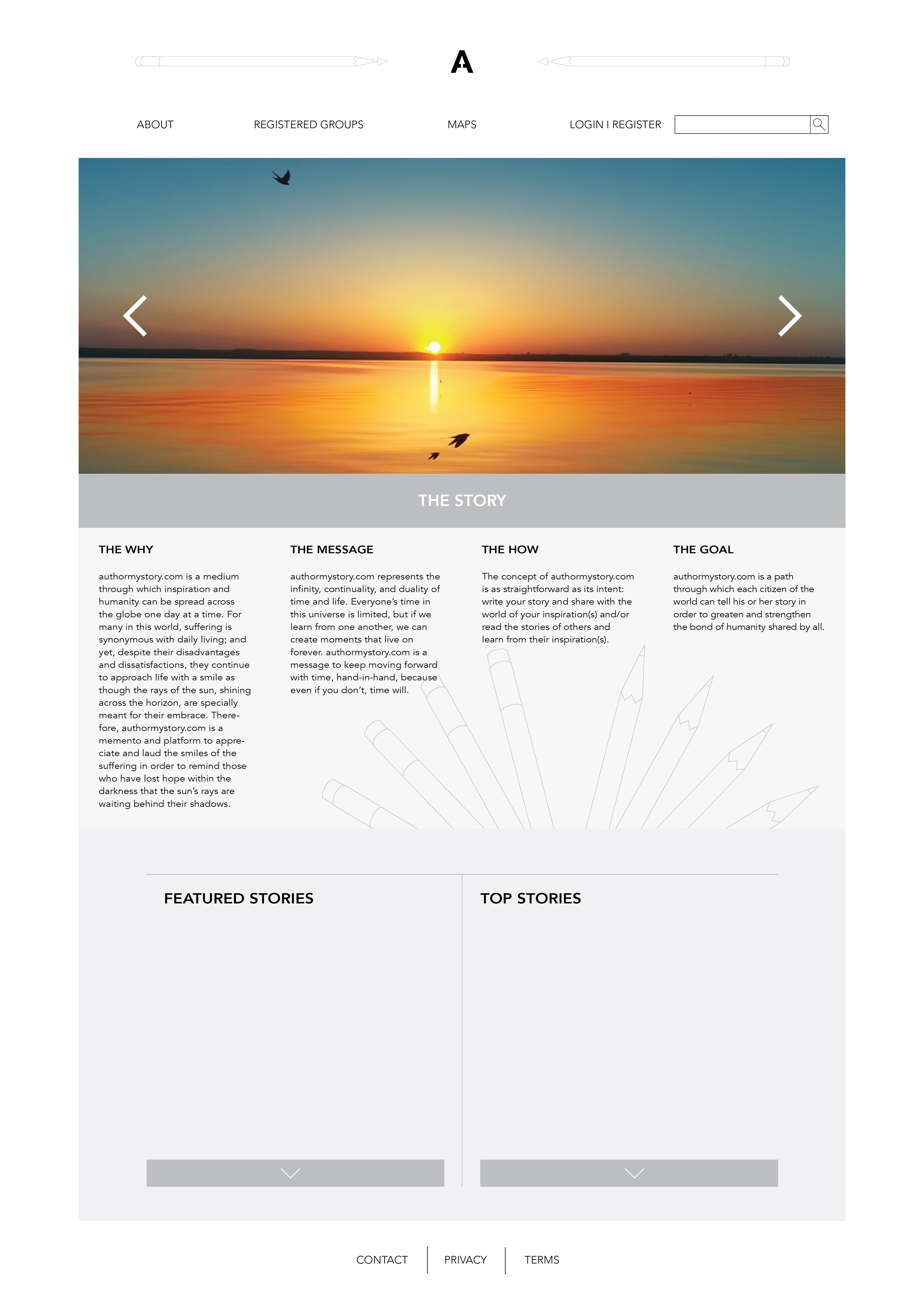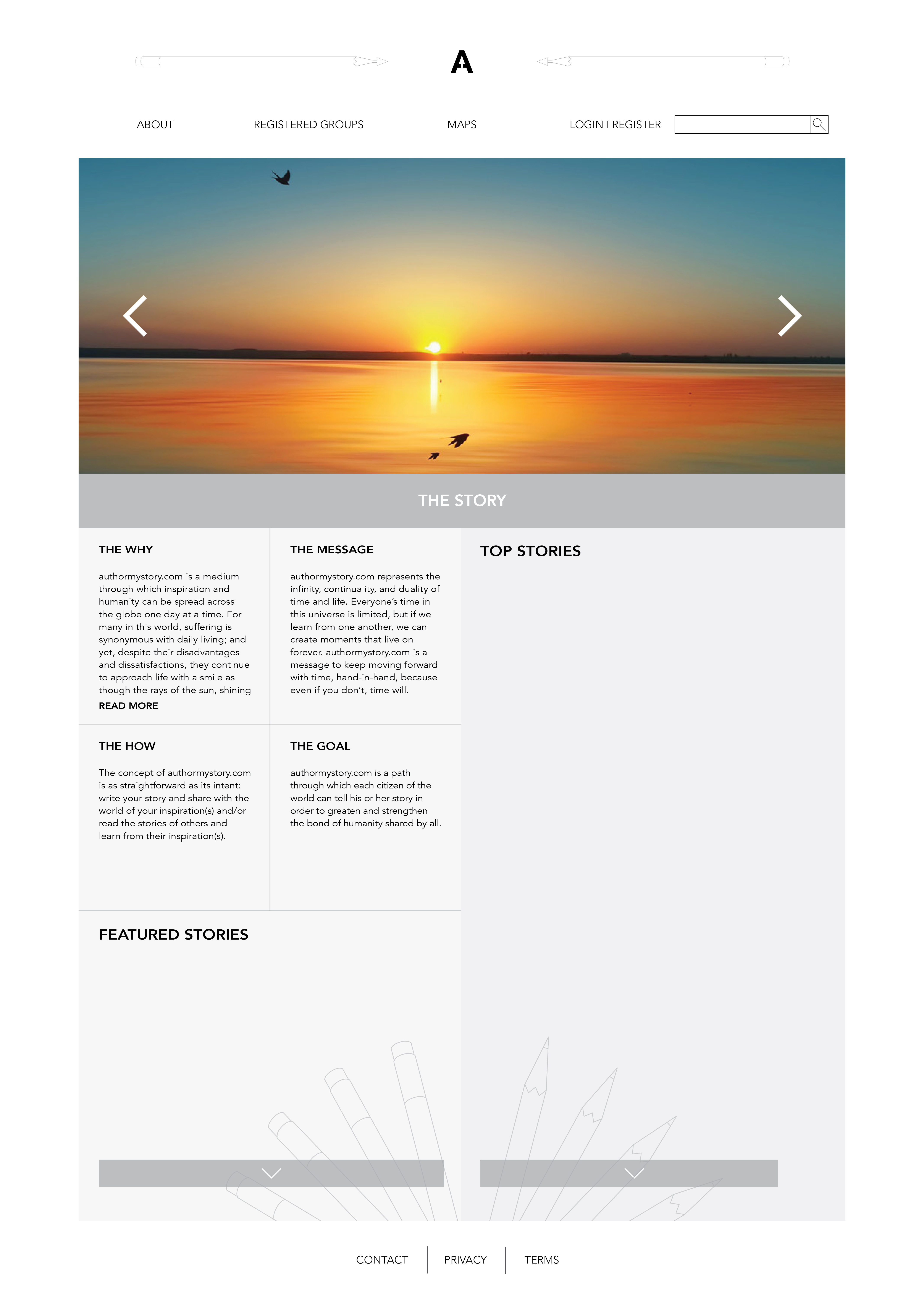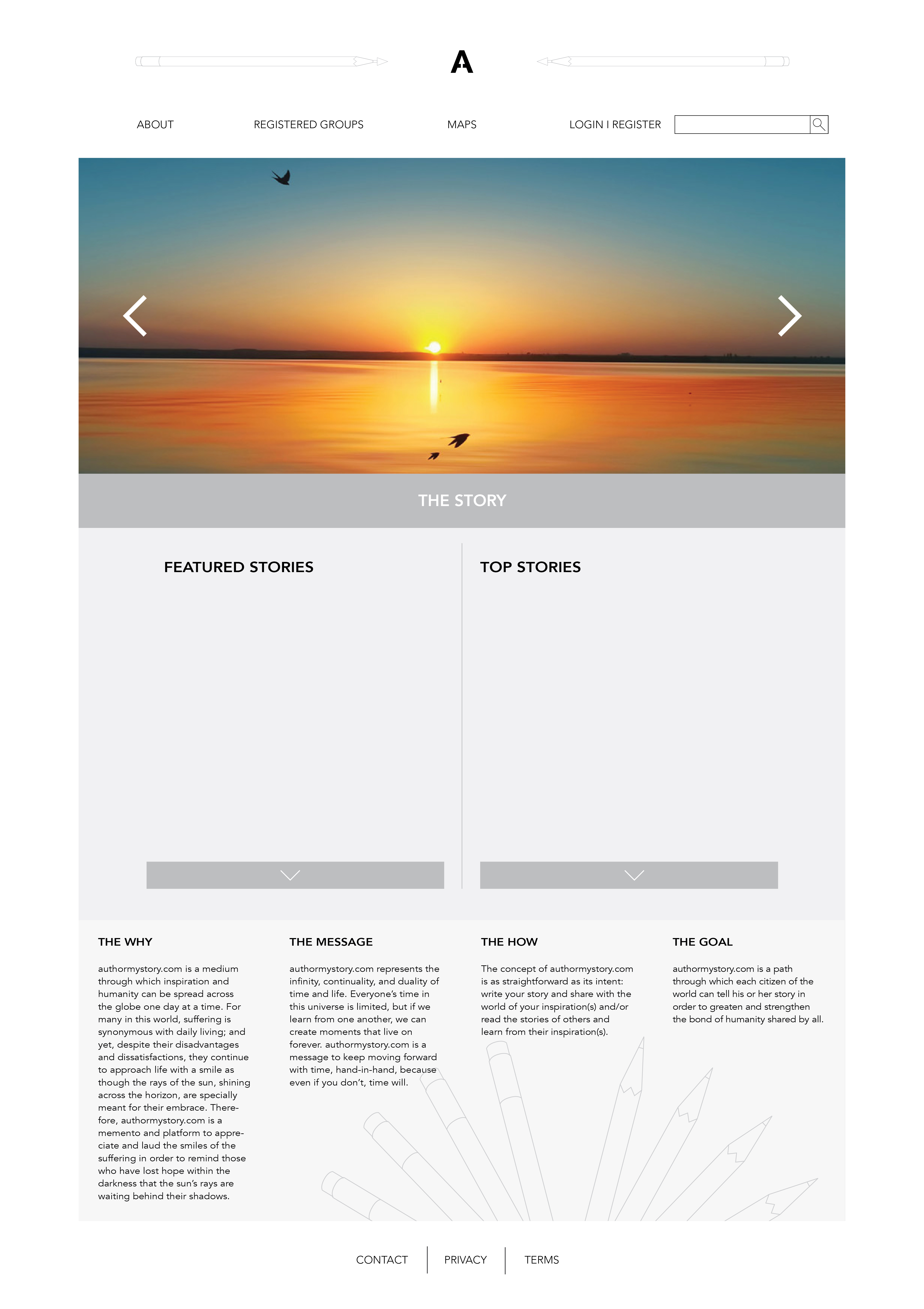 SECOND ITERATION
The second concept is friendly, colorful, and inviting. This concept is graphically powerful and promotes both writing and reading--be inspired to inspire.