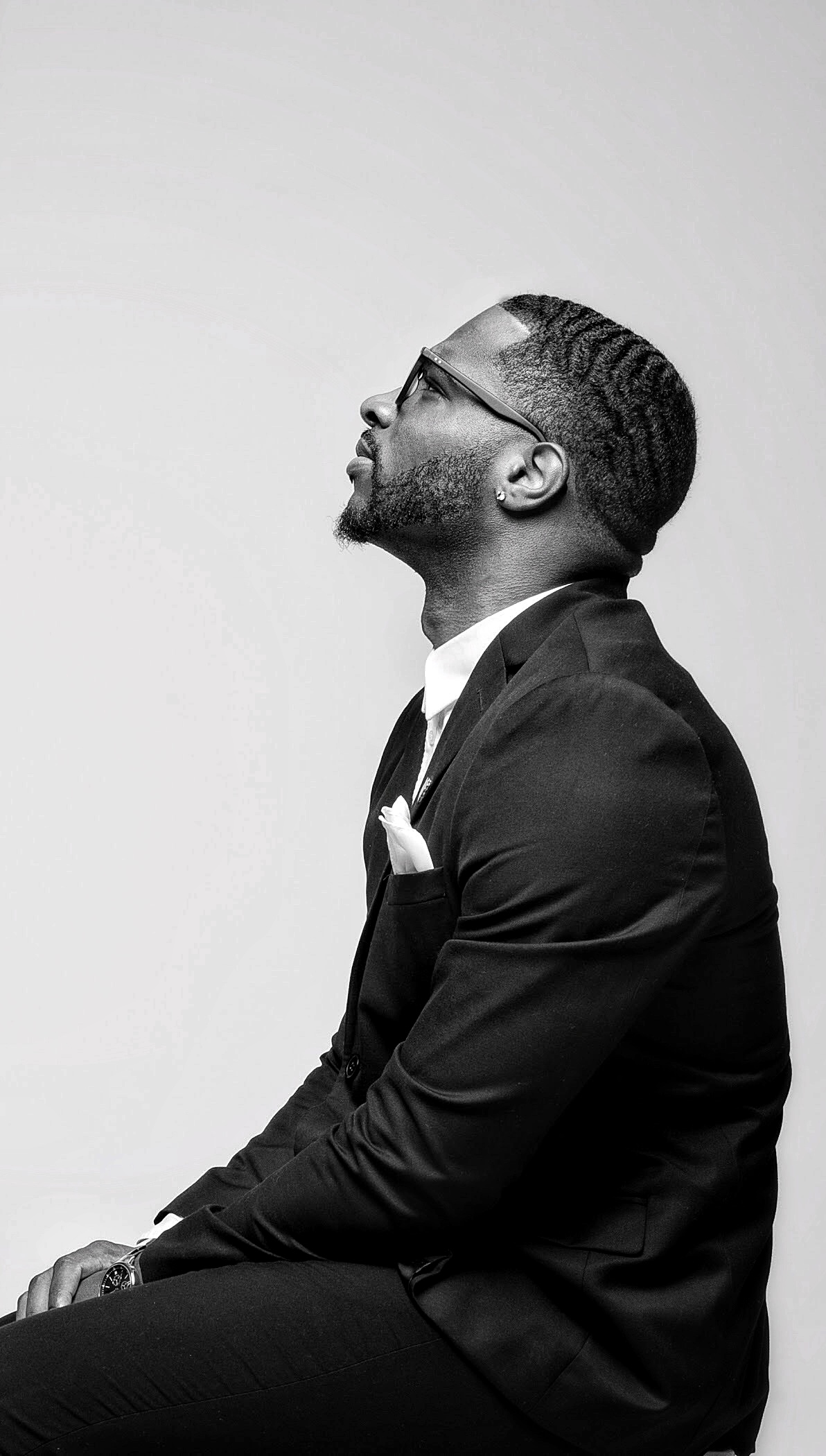 Jerrious Farley
Freelance UX designer I Motivational Speaker
Made with
Privasee
A new way to secure your privacy by locking screens.
Overview
Project Brief
Privasee is a mobile app that allows users to use biometrics and passcodes to lock various screens across the User Interface.
The Problem
Have you ever given your phone to a child to watch a YouTube video or play a game and some how you managed to call 20 unknown numbers? Or maybe you handed your phone to a friend to show a photo from a summer vacation and they begin to swipe through other images without asking? The problem I discovered is not being able to prevent those issues from happening.
The Goal
Create an app where users can lock a particular screen that prevent outsiders from swiping through their device without the correct passcode or facial recognition.
Responsibilities
Research, Sketching, Wireframing and Prototyping
Tools
Sketch, Figma, Maze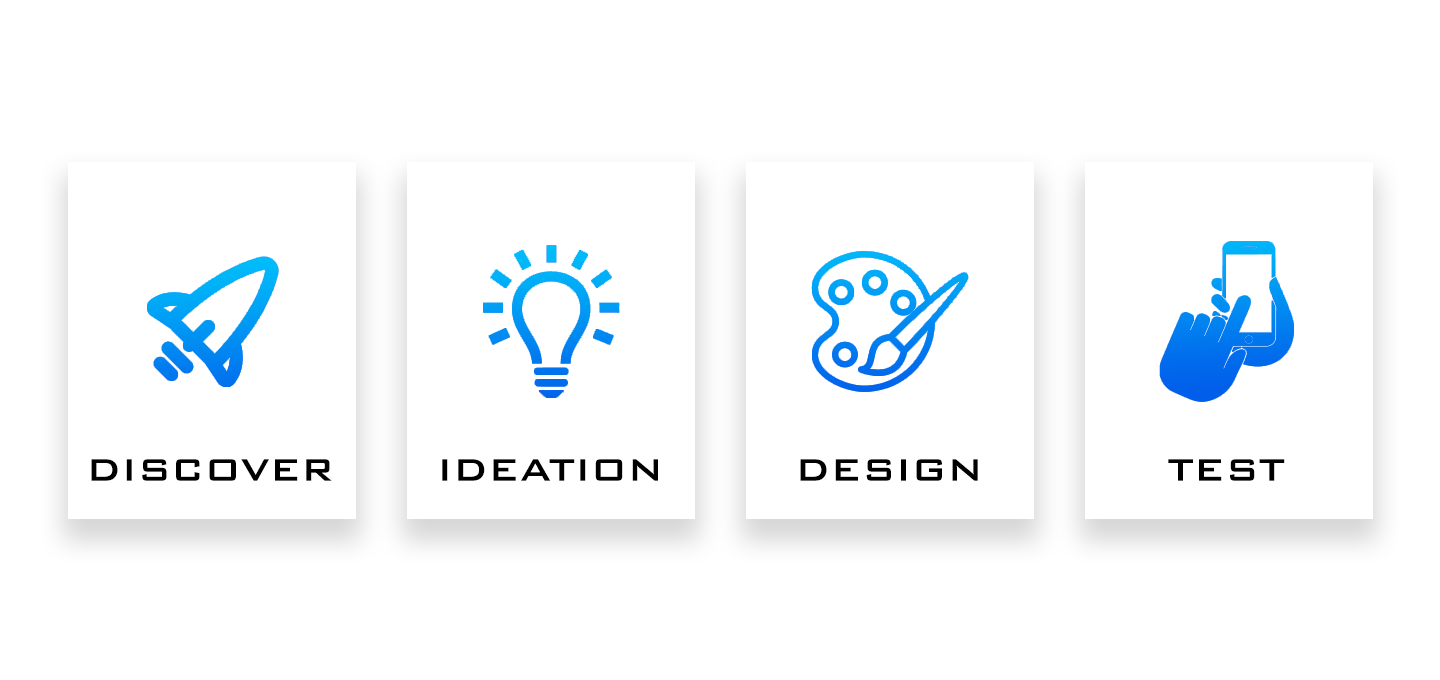 Discover
Understanding the purpose of the app
Before diving directly into the ideation phase, I wanted to know if something like this already exist. If not, how can we create something in its own lane that can visual stand up to the giants of privacy apps.
Key Findings:
There is not an app that exist for this feature.

The ability to lock screens not apps.

This app will benefit parents most.
User Persona
I developed my user persona based off my in depth research with user surveys. With 54 survey responses, 4 user interviews, 2 moderated usability tests, and 12 unmoderated test our user persona was born.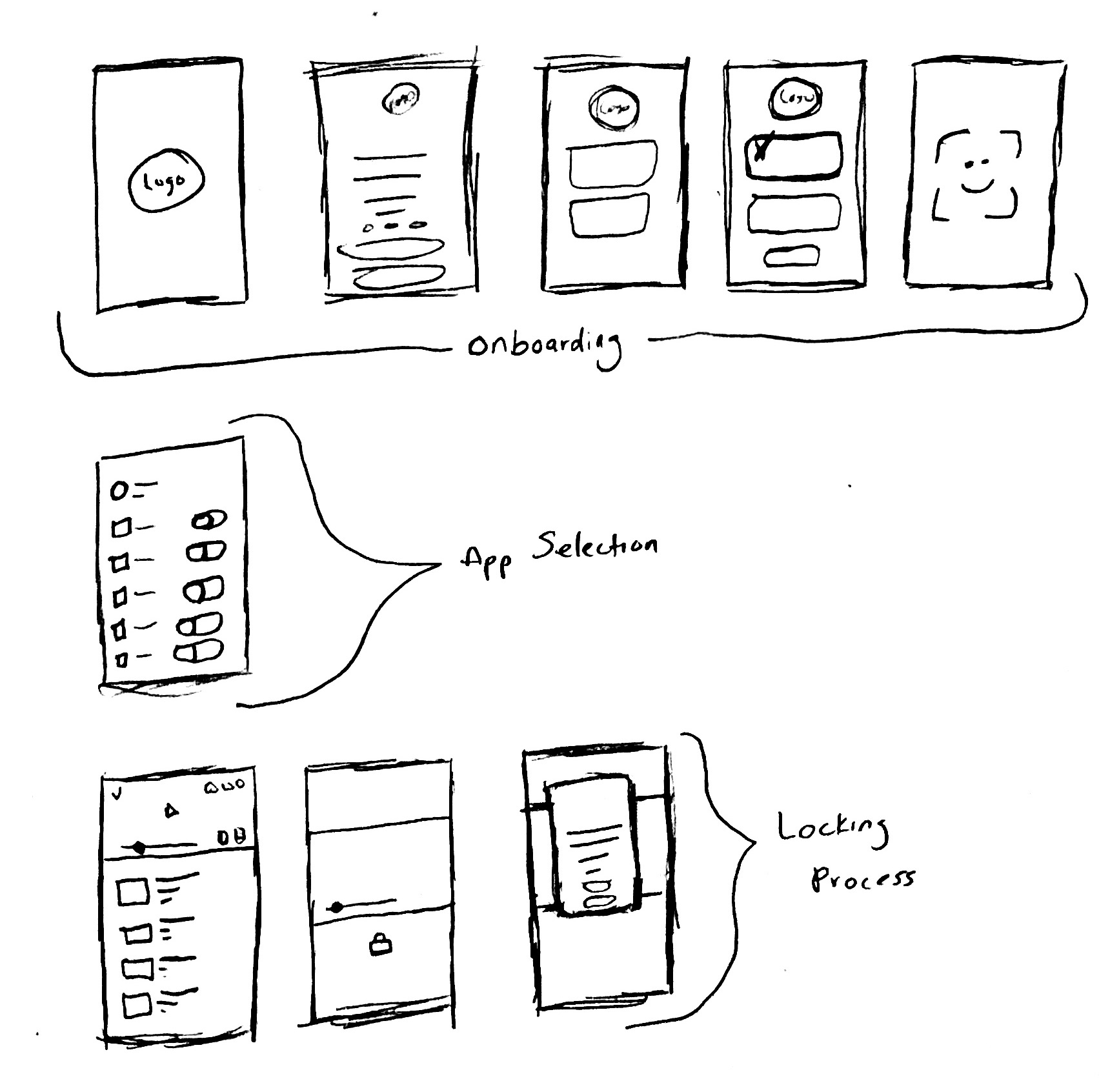 Sketches
I had a list of screens to cover different scenarios. I was able to weed through 4 different variations of each screen. I started sketching different screens that detailed the user flow. Keeping my users in mind, I did not want to try to reinvent the wheel. So I stuck to the normal mental models of the layouts of the iPhone UI.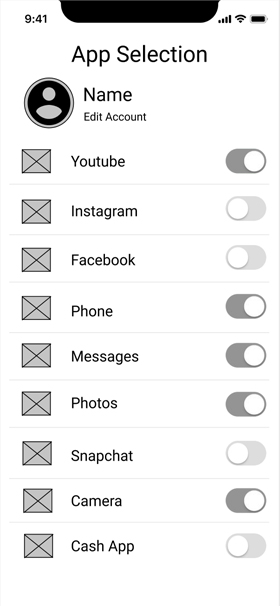 Wireframes
At the beginning of my design process, I created low fidelity wireframes for testing purposes. By using Figma, we was able to make sure the visual design principles are first and foremost. I had roughly 4 different layouts for each screen. I ultimately narrowed it down to the screen that most users of iPhone's would recognize.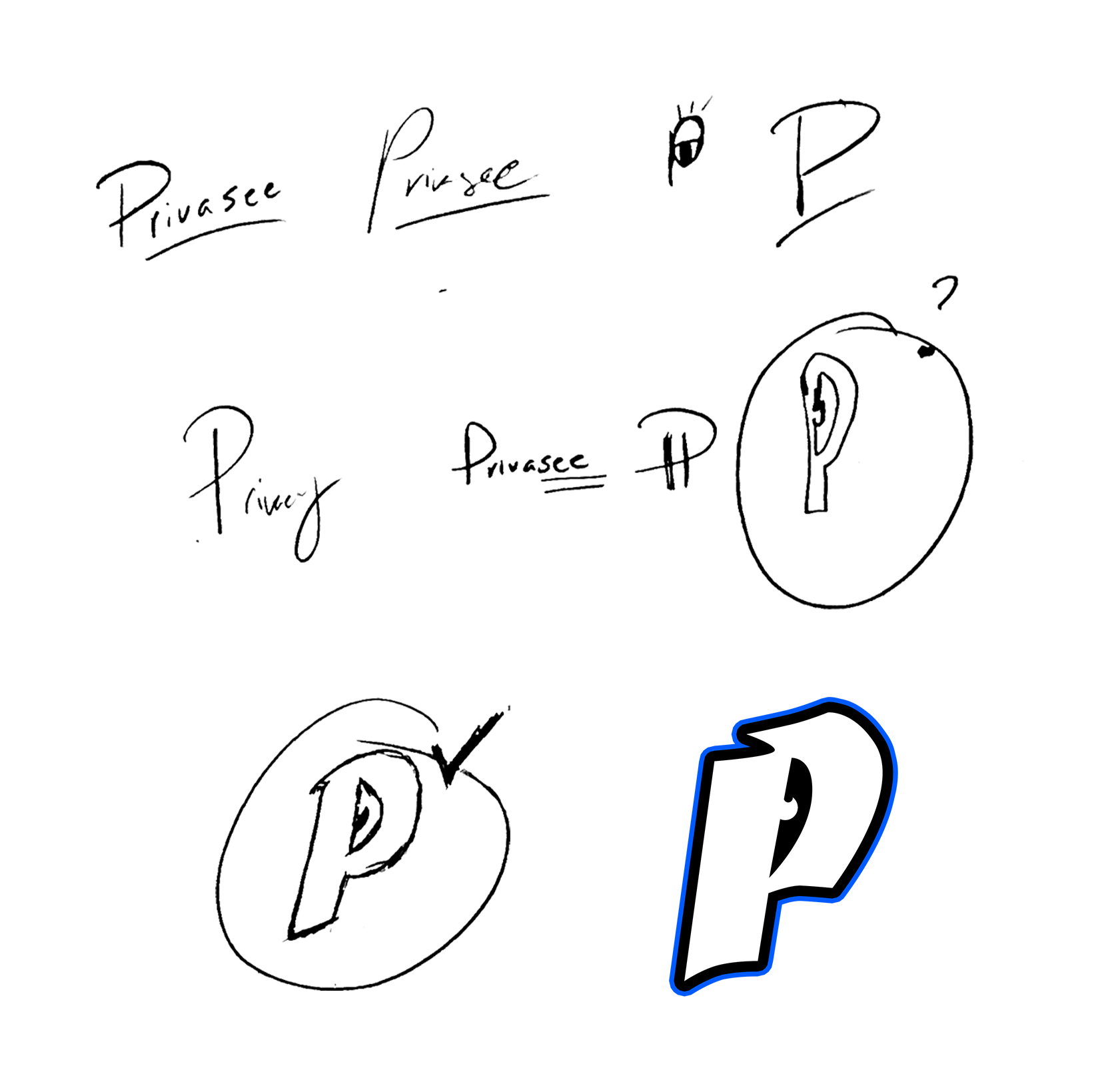 Logo Sketching
Sketching out various brand ideas that represents the concept perfectly. The circled logo with the question mark was close to the image I had in mind. The second circled logo with the check mark was perfect just needed to make minor tweaks. Thus, the final logo was born.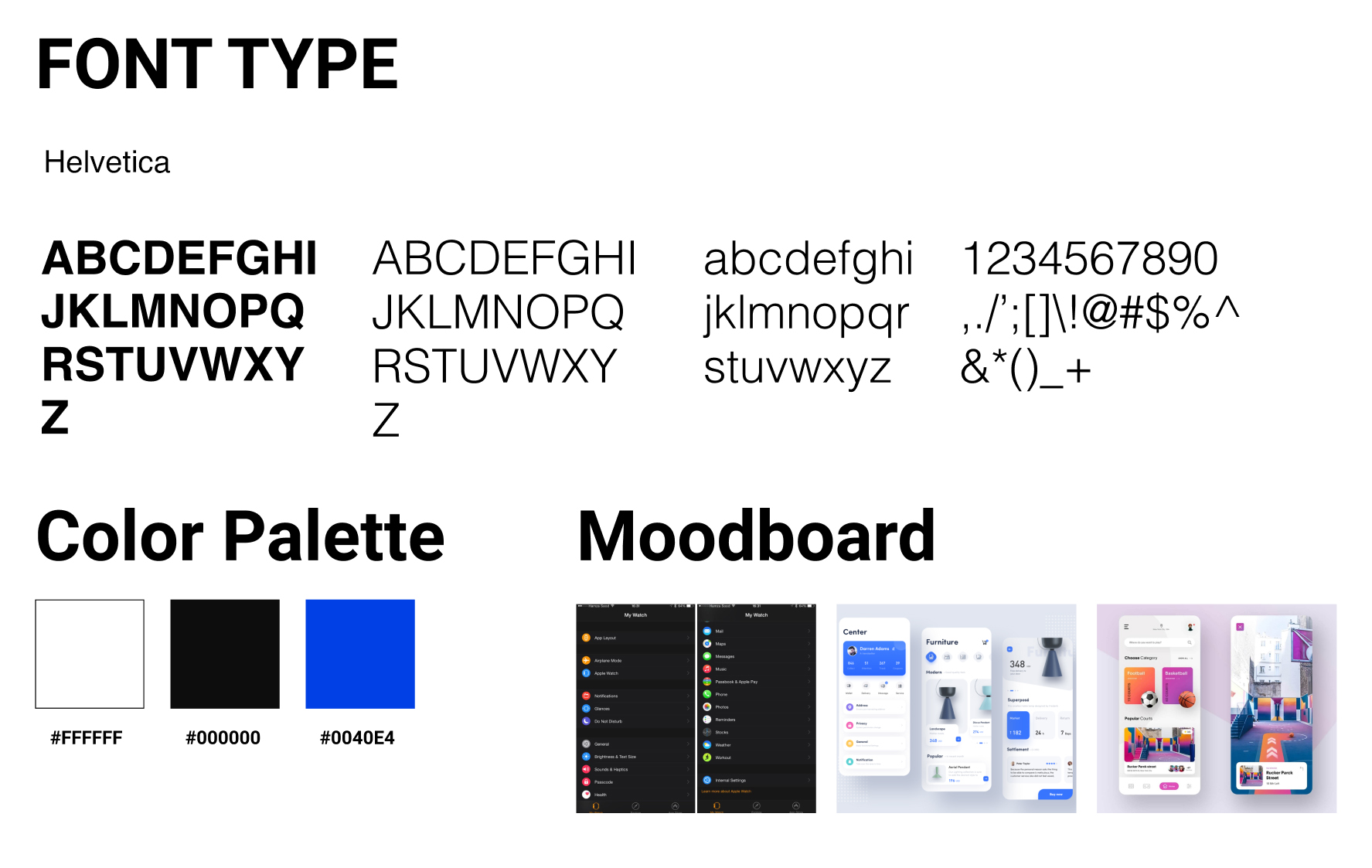 Mood board
I wanted to choose a clean and distinct font for my app. A font that looks good and blends in well with the iPhone interface. For colors, I chose blue as the primary color to showcase confidence and white for clarity. Finally, I visioned a modern, clean, and elegant look.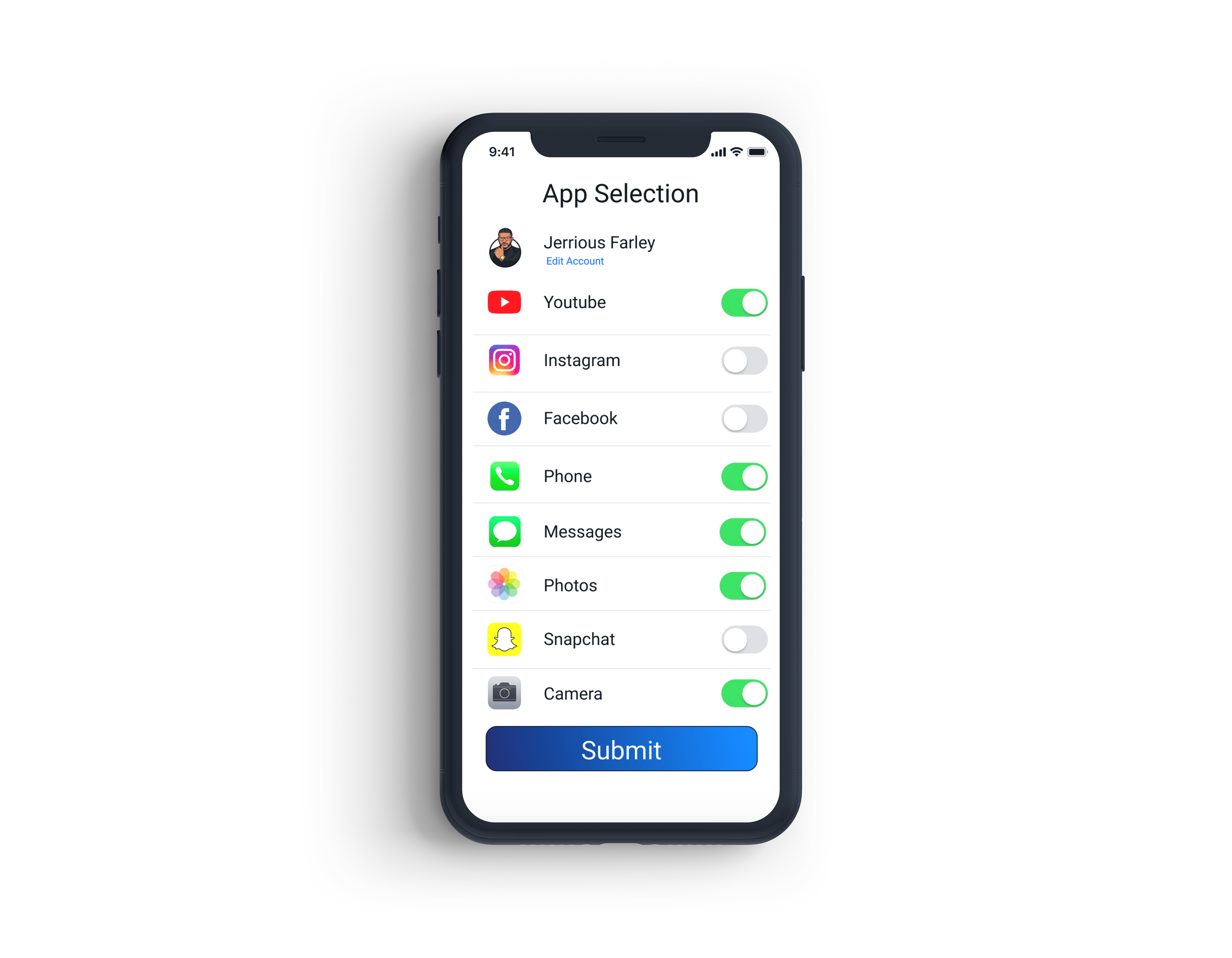 UI Design
Once I tested out all usability mistakes, I started designing the final screens in Figma. I followed a modern style design that capitalized on simplicity. I designed for the iOS mobile platform.
"This app is exactly what we need as parents!"