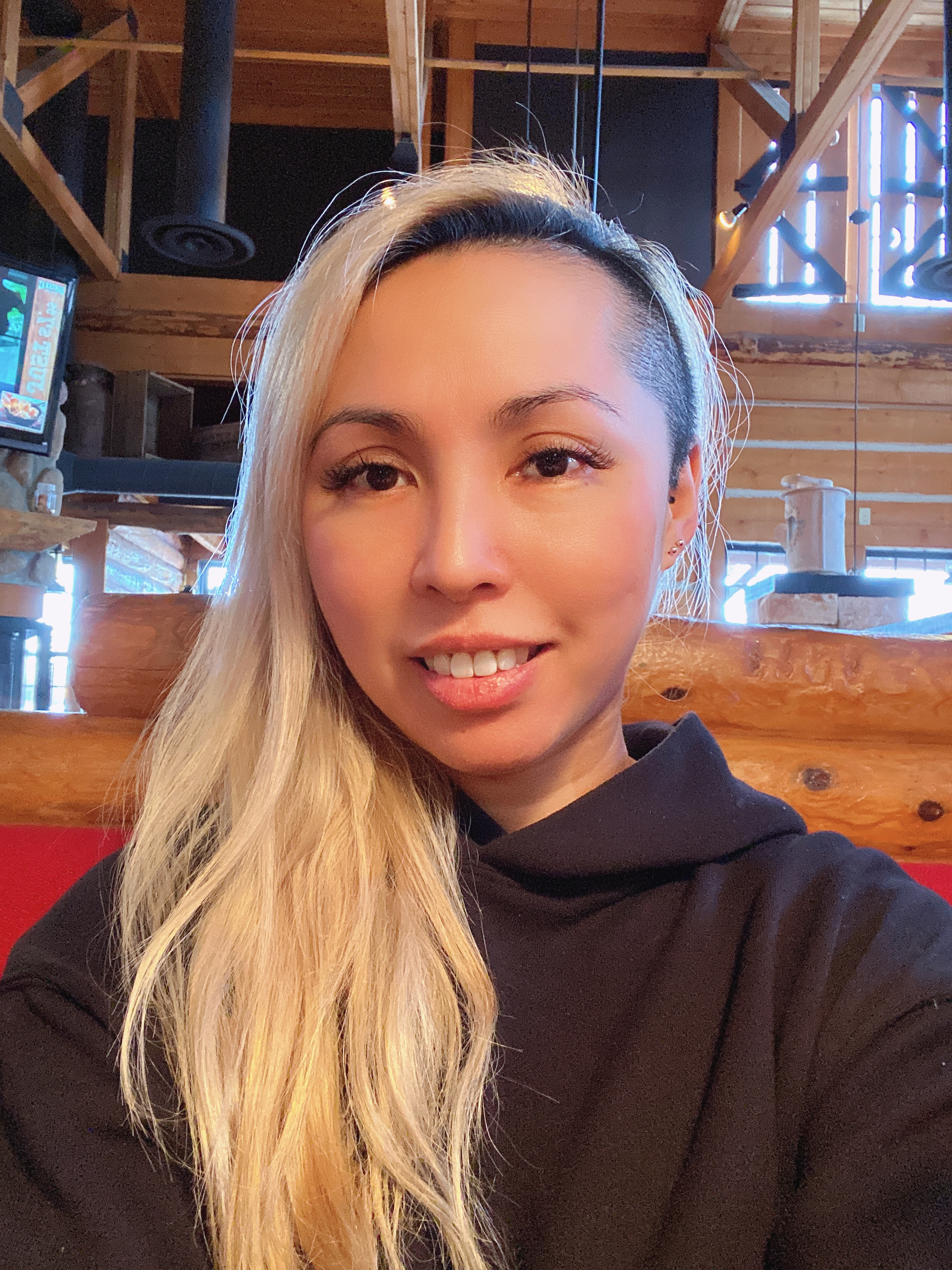 Hameda
Product Strategy & Design
NFL Canada Fantennial Challenge
A battle for the ultimate Canadian NFL Fan!!!
Build a Microsite/Contest (Fantennial) for the NFL to celebrate the 100 year anniversary of the
league.
Client: NFL Canada
Time: April - August 2019
Role: UX Lead
Deliverable(s): Responsive Microsite & all related digital processes related to the contest
Platform: Responsive Web app
The Fantennial Microsite will leverage the following functionalities:

After we launched the MVP, we wanted to gather feedback from the existing users. We set up an online survey and asked them fill it out.
Secure Registration - Social (Facebook/Twitter) or Traditional (with password)
Forgot Password (for those with Traditional registration)
Update Account (change First/Last Name, Phone, Postal, Email Subscription flag, password)
View Leaderboard
View NFL Social Feed (Approved)
View Challenges (Up to current NFL week) - updated weekly
View Rules/How to Play
Secure Login - Social (Facebook/Twitter) or Traditional (with password) - w a Remember Me
Research and Personas
How are NFL Canada fans different?
NFL had a lot of active data on their American audience but not much was available to us on Canadian fans. We started off with exploring the types of fans, interest level, demographics to help us create the Personas.
Guiding Questions:
Who are these fans and how much do they know about the NFL?
What are the demographics? (to determine signup/sign in platforms, notifications)
How might we work with the physical activation teams to improve signup for both teams?
Journey Mapping
Journey Mapping
I started with creating the journey map based on results from Discovery workshops done internally (due to time constraints). This was a collaborative effort with our Digital strategy and CRM teams to ensure there is a holistic approach from sign up, pop-up events to execution.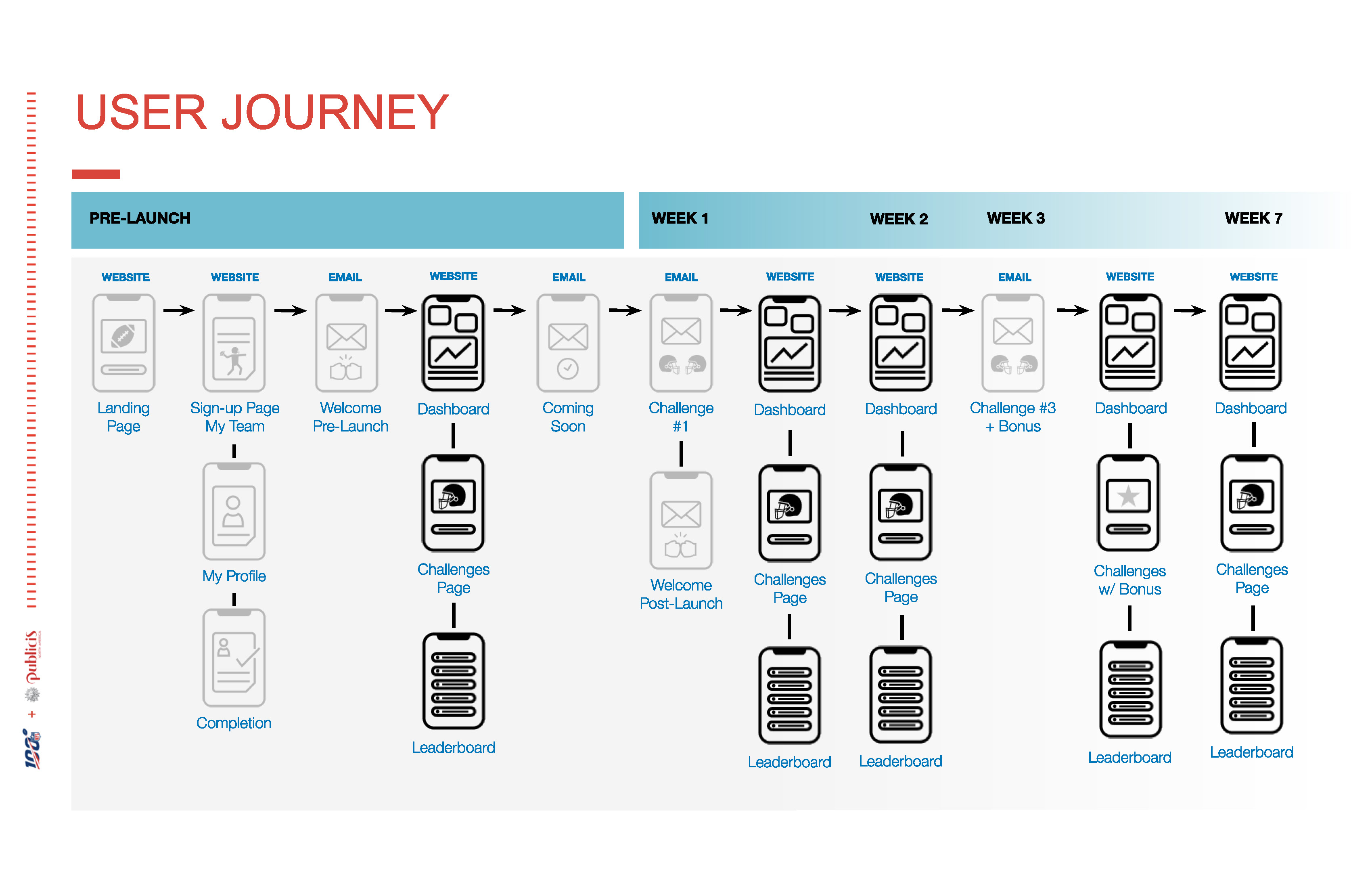 User Journey
I then proceeded to map out the user's journey on our digital platform on all touchpoints to ensure that all of the user needs will be addressed.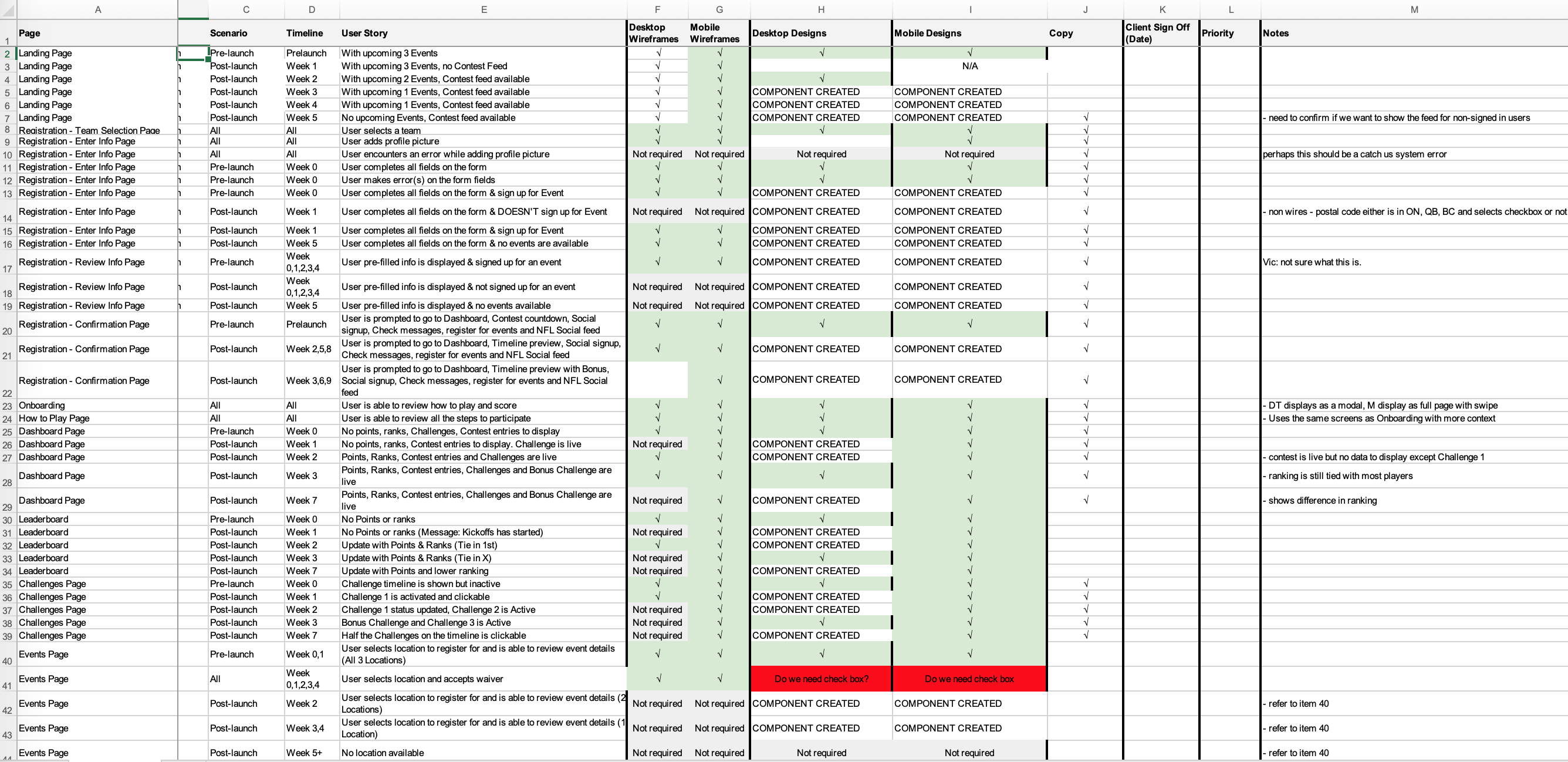 Product Management
Since the timeline was extremely tight and there were so many moving pieces including project management, account managers, art directors, copywriters, digital strategists, production designers, developers and QAs, I also put on my BA/Product management hat and created frameworks and process to help manage deliverables and dependencies.

Wireframes
Mentored and managed the creation of wireframes and requirements documentation for Art Directors and Developers.
Experience Design within an Agency Environment
I have never had the luxury of working with so many experts in their respective fields on a single project. Coordinating all the efforts and making sure we delivered on time meant extremely well communications and planning.
I have learned a ton from each department and has really increased my knowledge in each respective area.
So honoured and satisfying to work with such an amazing and talented team.