Paul Henry Smith
Product Designer
I am not a visual designer, but …
Everybody and their brother thinks they can whip up a logo, a poster, or a layout and make it "look nice." I'm no exception, but I also know that my chops are nothing compared to what great designers can do.
But here's the thing for me: There is no bright line separating UX, UI, and visual design. A visual designer can eliminate the need for copy, reduce the number of form fields, or simplify a complex layout in a way that you might call "UI design." And a UI designer who understands how we group elements visually—the nature of balance and hierarchy—can affect the emotion of the experience.
Visual design, of course, goes much deeper than insisting on position, color, and size, or conforming to the design system. Great visual designers know how elements resonate in certain contexts, their cultural history and meaning. They know that the experience of a design is temporal—even musical—and it involves pacing, rhythm, and the ebb and flow of energy. They know about color, tone, and emotion, and their mastery of all this makes their work seem like magic.
Fortunately, I began to learn about visual design while working with excellent designers like Paula Scher at Pentagram and Margot Perman at Real Design Associates more than 15 years ago. I have been learning ever since. So, for me, to hit all the right notes with a stupendously well designed solution, nothing beats working elbow-to-elbow with masterful visual designers.
Posters
For Cadenza app. Design, copy, production.
Placed in music school student lounges.
36"x 24"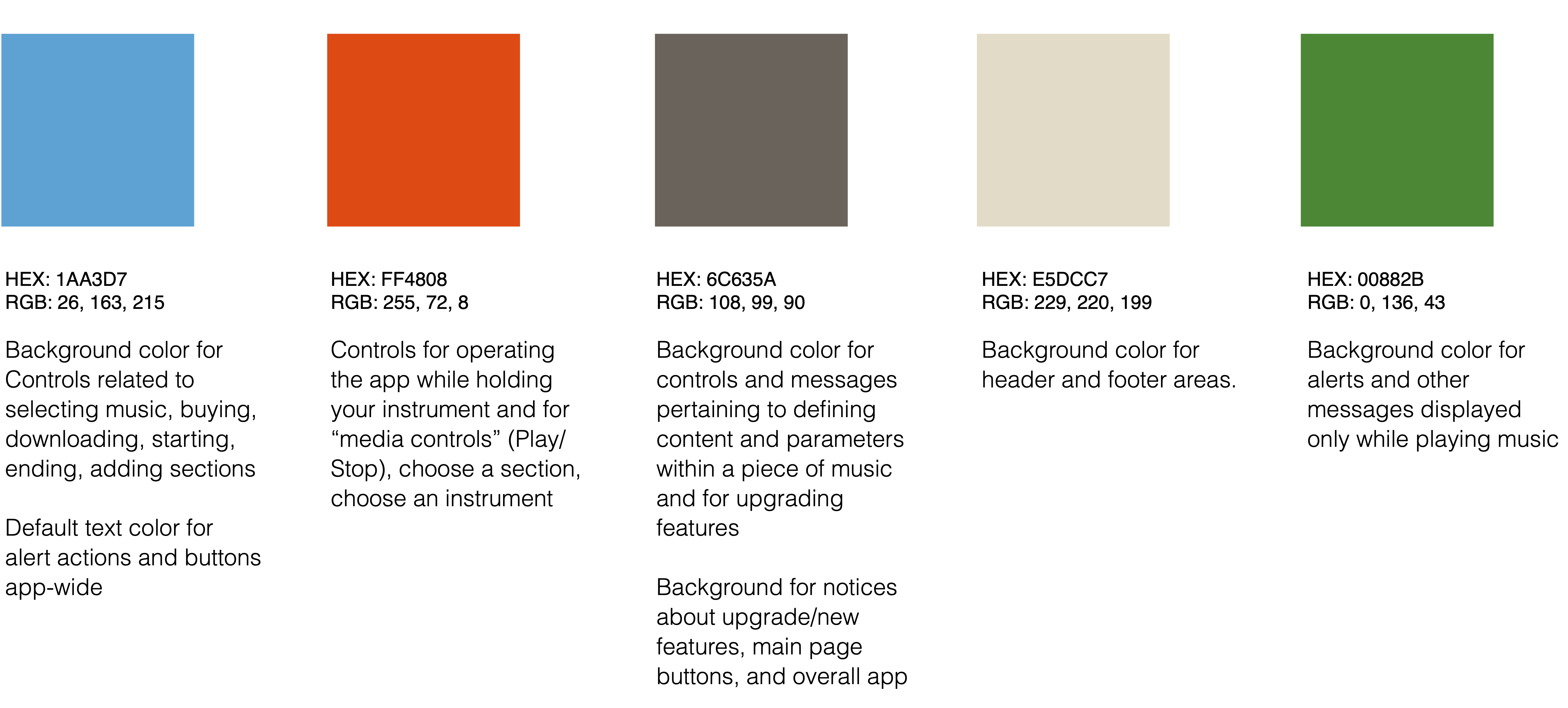 Colors and their roles
A guide for UI developers.
Motion design: 'Millennium Trumpet' app
This app presents a unique way to display music and advance it forward while the user plays the trumpet. It took the mundane experience of reading sheet music and transformed into a Star Wars immersion.

My role:
Graphic design, layout, UI, motion, interaction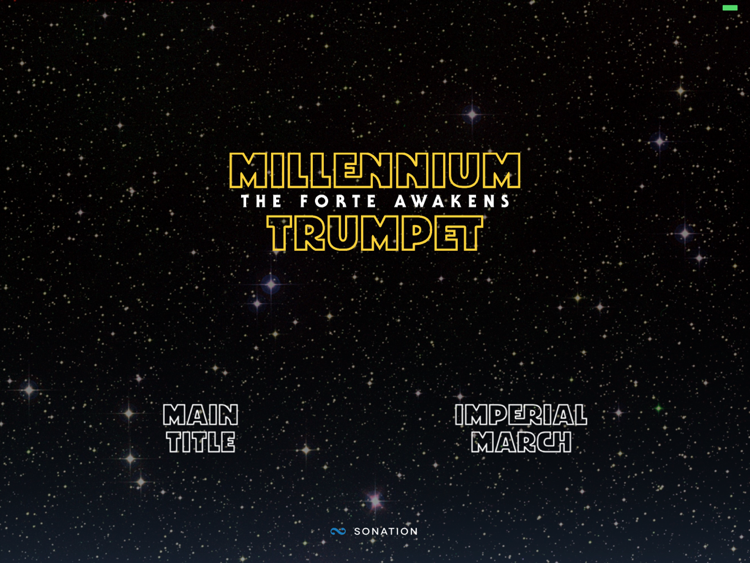 You're about to play "Imperial March" from Star Wars.
Tap the title and then pick up your trumpet.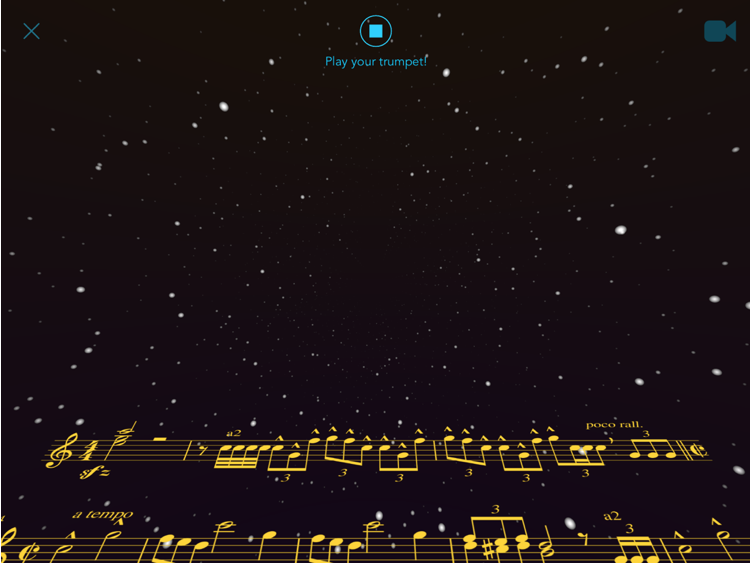 The music crawls, just like all the Star Wars movie openings.
The crawl starts when the app hears your first note. And since the AI engine listens to you play, and knows where you are, it calculates the rate of the crawl to match your tempo. You never feel like it's going to outpace you, freeing you to just have fun.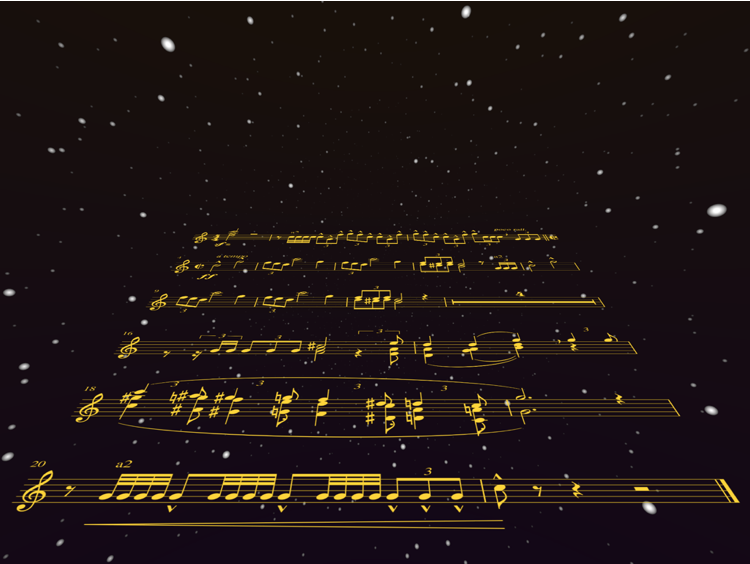 The notes you need to see are always at the bottom, where they're easiest to read.
Notes that have already passed are never on the bottom line. Only the notes you need to play next.
Print advertisements
Product: Cadenza app. Boston Symphony Orchestra concert program book.

My roles:
Art direction, layout, design, copy, production.