Intrigue Escape Games
The puzzles of designing an Escape Room website
This project was fun, but challenging!
What problems could my designs solve for my clients?
They needed a responsive website to entice visitors and increase business
They wanted to target the local college population in Mount Pleasant, Michigan
Each escape game is solely booked thru the website, ease of use was a must
The largest challenge was simply conveying what an escape room is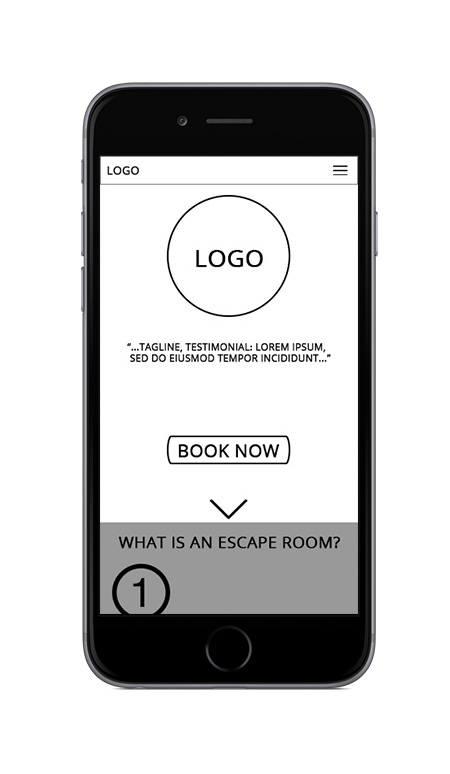 Wireframes
Mobile Example
At the beginning of my design process I created wireframes for testing & visual design purposes
Mobile & desktop wireframes were both made

These are low fidelity frames made in Photoshop

They helped the clients to visualize options & iterations
Preliminary task analysis were done using this wireframe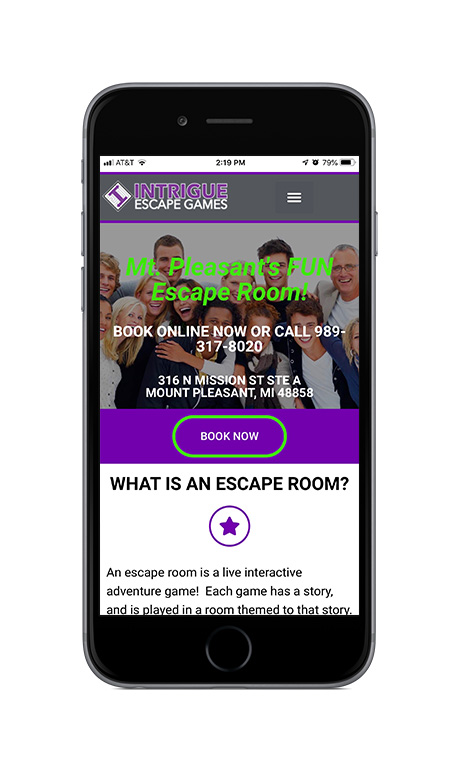 Full Color Mock-Up
Mobile Example:
Once I tested out all usability mistakes, I started designing the final screens in PhotoShop
Designs were based on researching of industry norms
Inspiration came from the fun & enjoyment of escape games, which led to a bright and lively palette choice
Web design standards were followed
Gestalt principles were implemented in all designs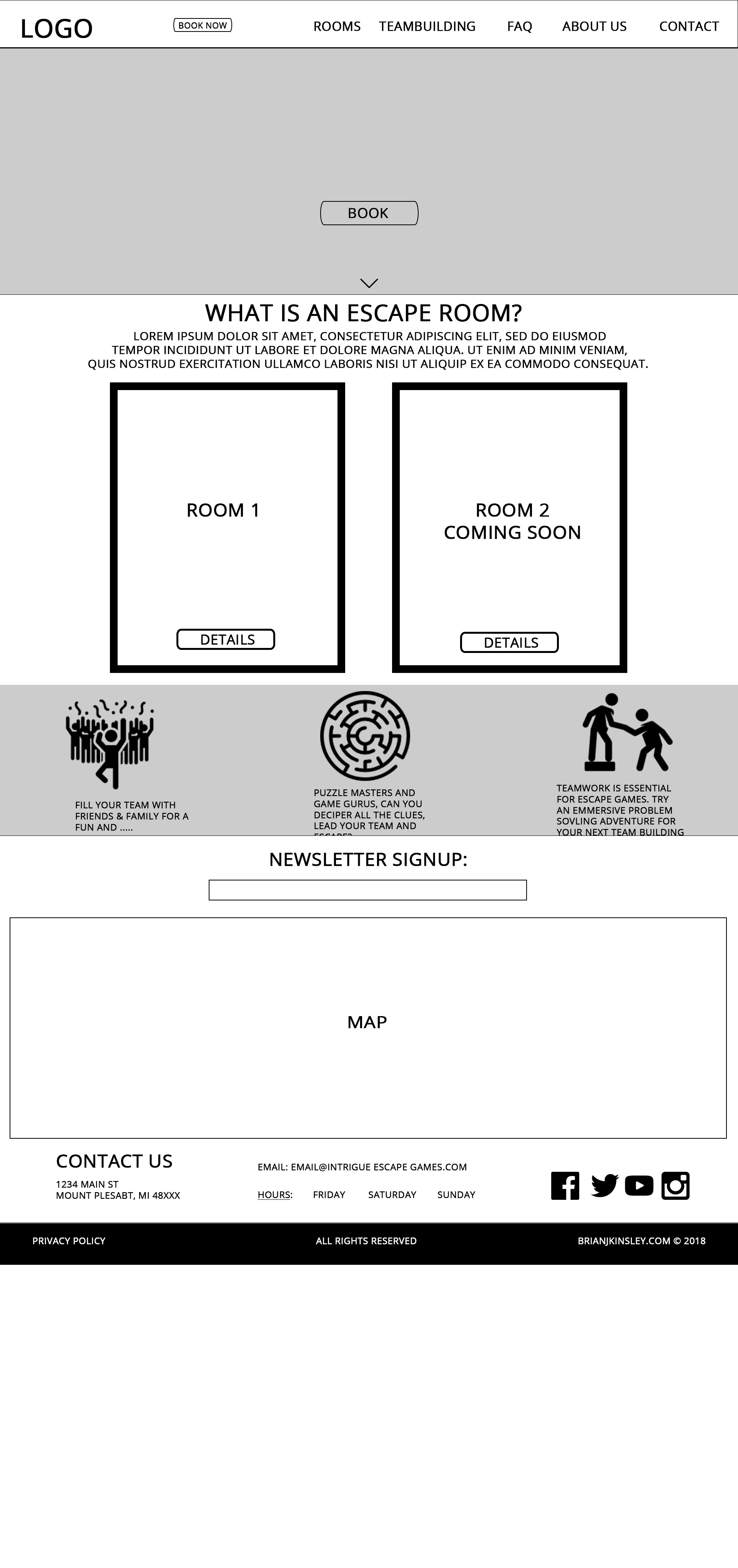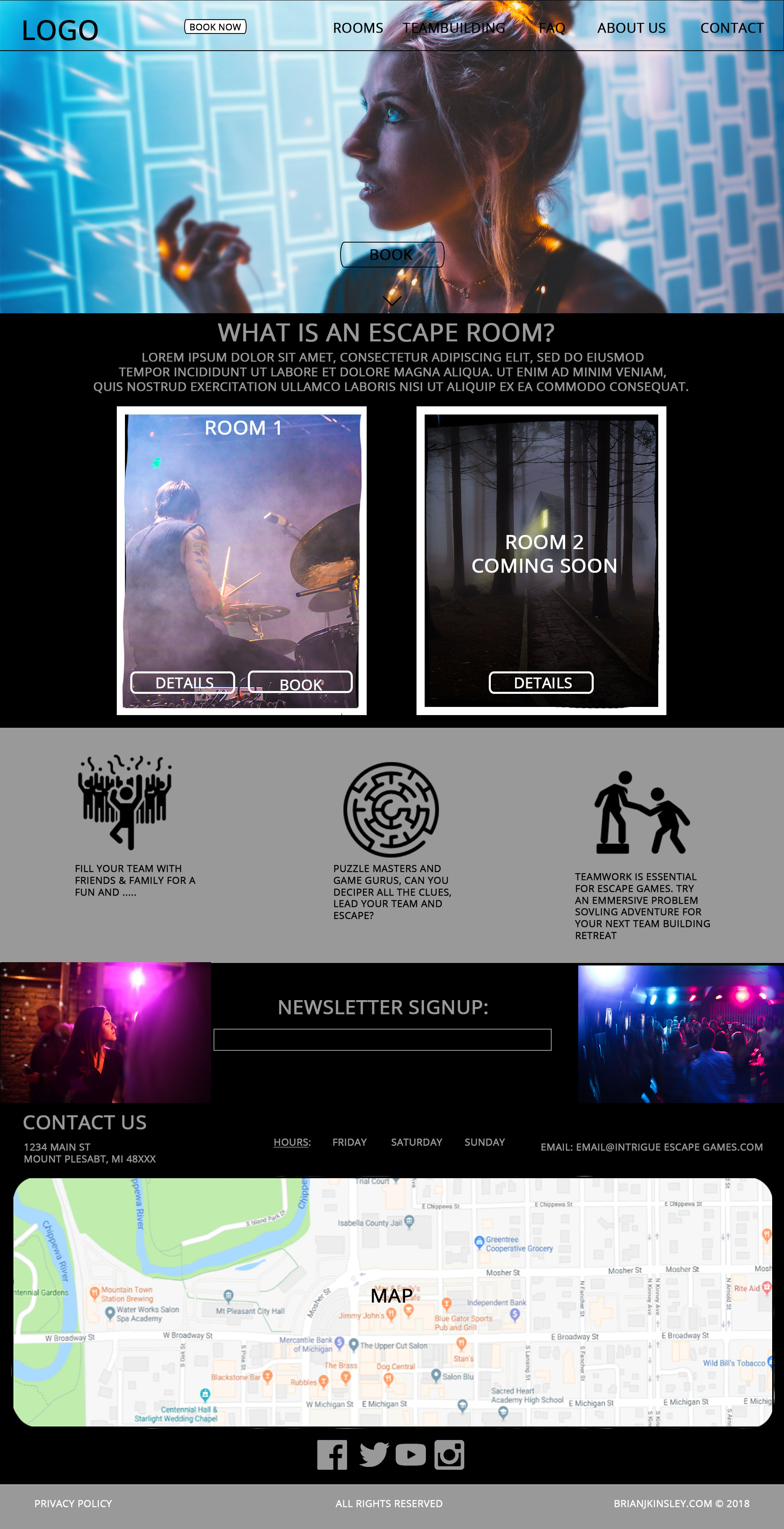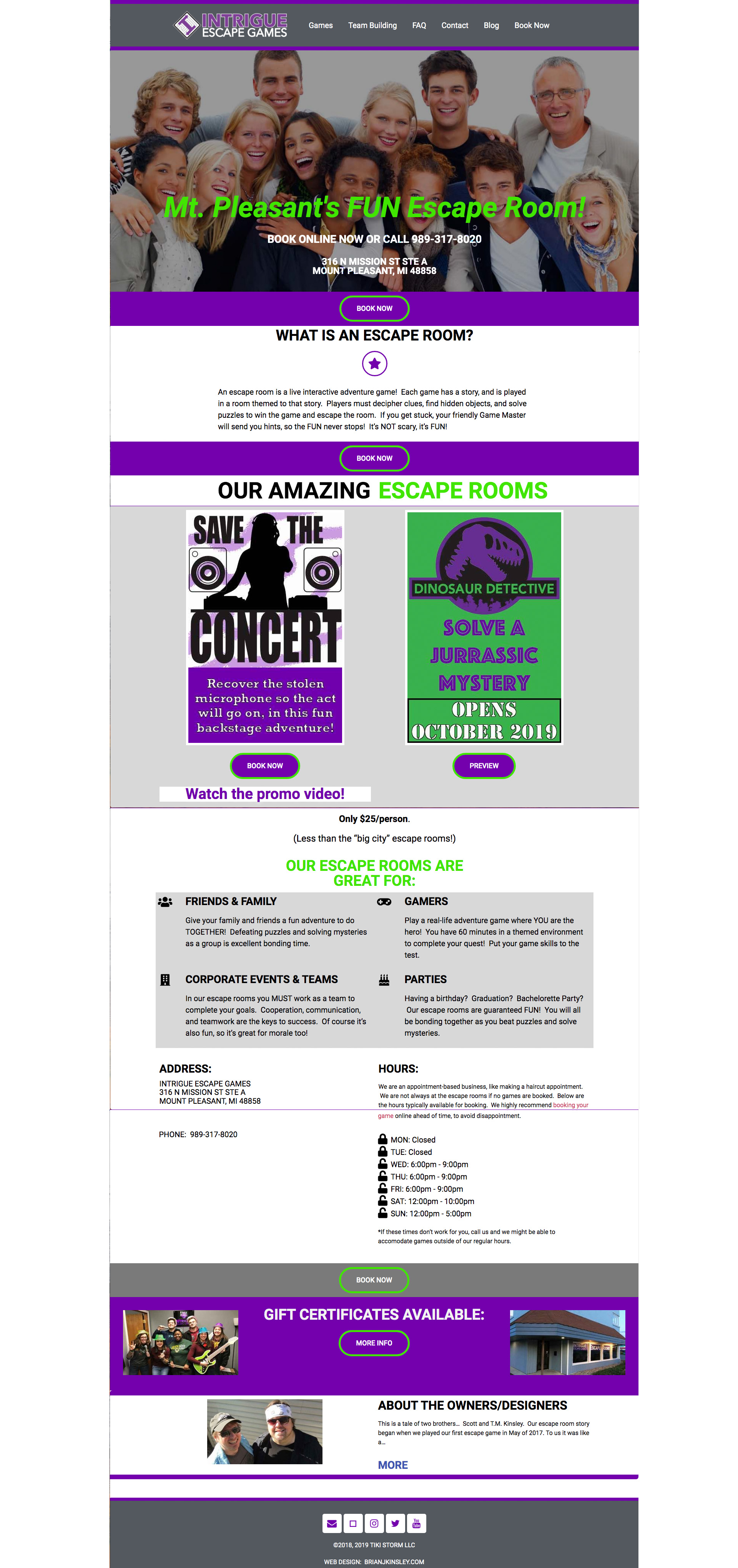 My first freelance project & here are some highlights:
With booking only available through the website, continual consumer demand has prompted one client to move to a larger physical space to accommodate the increased customer traffic
We achieved and secured their spot in the Top 4 results on a Google search. These are organic, non-paid results for 4 key search terms

Through this experience, I was able to meet with clients, create wireframes, mock-ups, utilize my graphic design, front-end web development and UX skills all in one project!