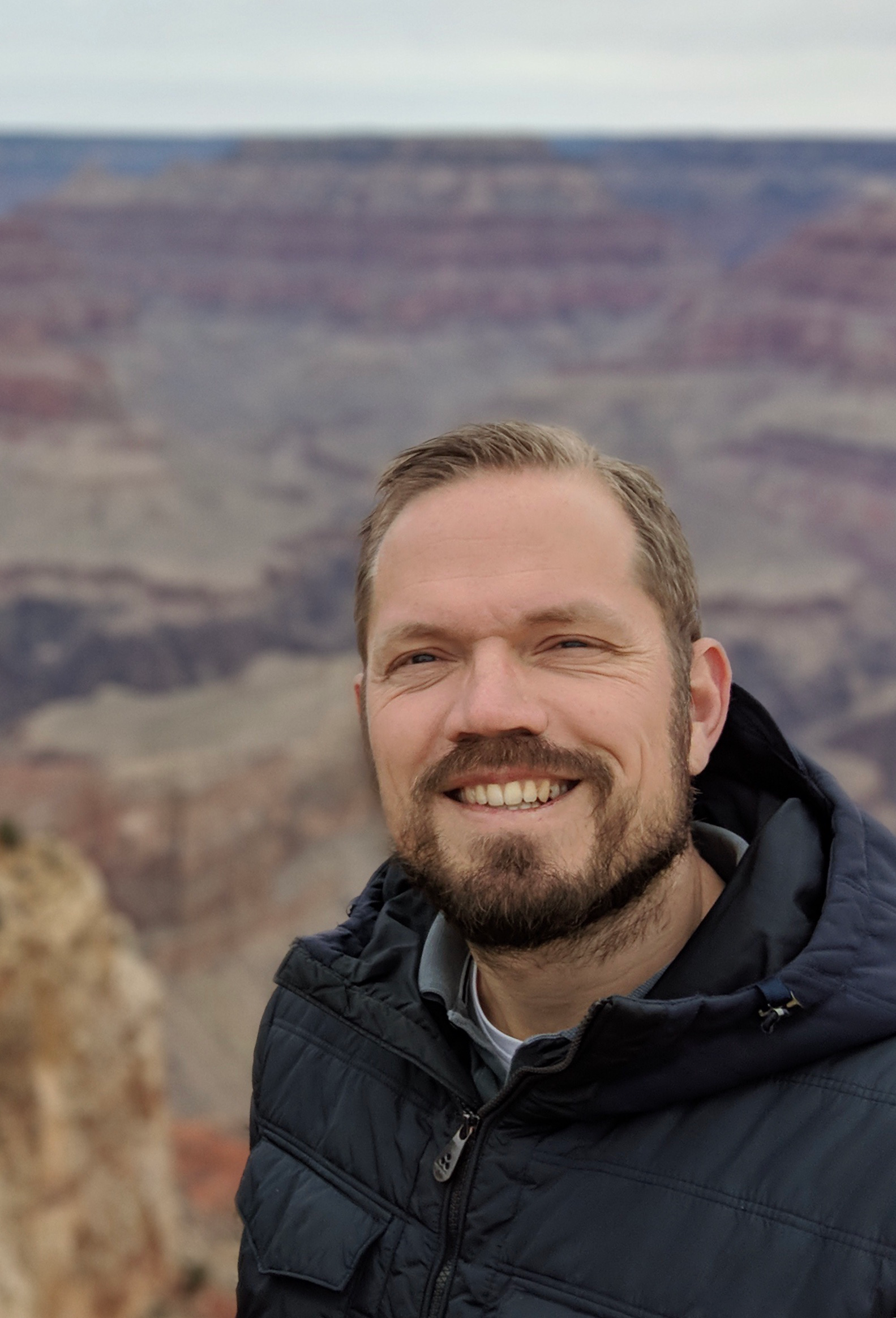 Sven-Eric Buschgens
Freelance UX designer / Baymard Institute E-commerce UX Professional
Made with
OutdoorXL
July 2018 - present
E-Commerce UX Professional
OutdoorXL is an outdoor equipment store which is owned by two brothers, they differentiate OutdoorXL with brands they believe in, in-store personal attention and a huge collection of tents, walking shoes and ski's in their store in Barendrecht.
The store has been doing very well over the years but the online store results were in need of an update concerning design, optimisation of the user flow, overall user friendliness and thus the overall conversion.
How I started working at OutdoorXL
When I was working at the ANWB I worked with Wouter Labruyere, we clicked and kept in contact after I left the ANWB. When Wouter then contacted me to work together at OutdoorXL I didn't doubt for a minute.
Baymard E-Commerce UX Professional
Earlier that year I just earned my Baymard Institute E-Commerce UX Professional certification in San Francisco, so this project was an excellent match!
Baymard Institute conducts original large-scale research studies on all aspects of the e-commerce user experience – from form fields to the entire mobile experience. The research results are published as articles, reports, and benchmark databases.
Activities & responsibilities
analysis, sketches, wireframes, conceptual design, visual design, responsive web design (Mobile First!), productList, PDP, Check-out optimisation, E-Commerce optimisation, information architecture, setting up photo requirements, motion design, introduction of a Design System.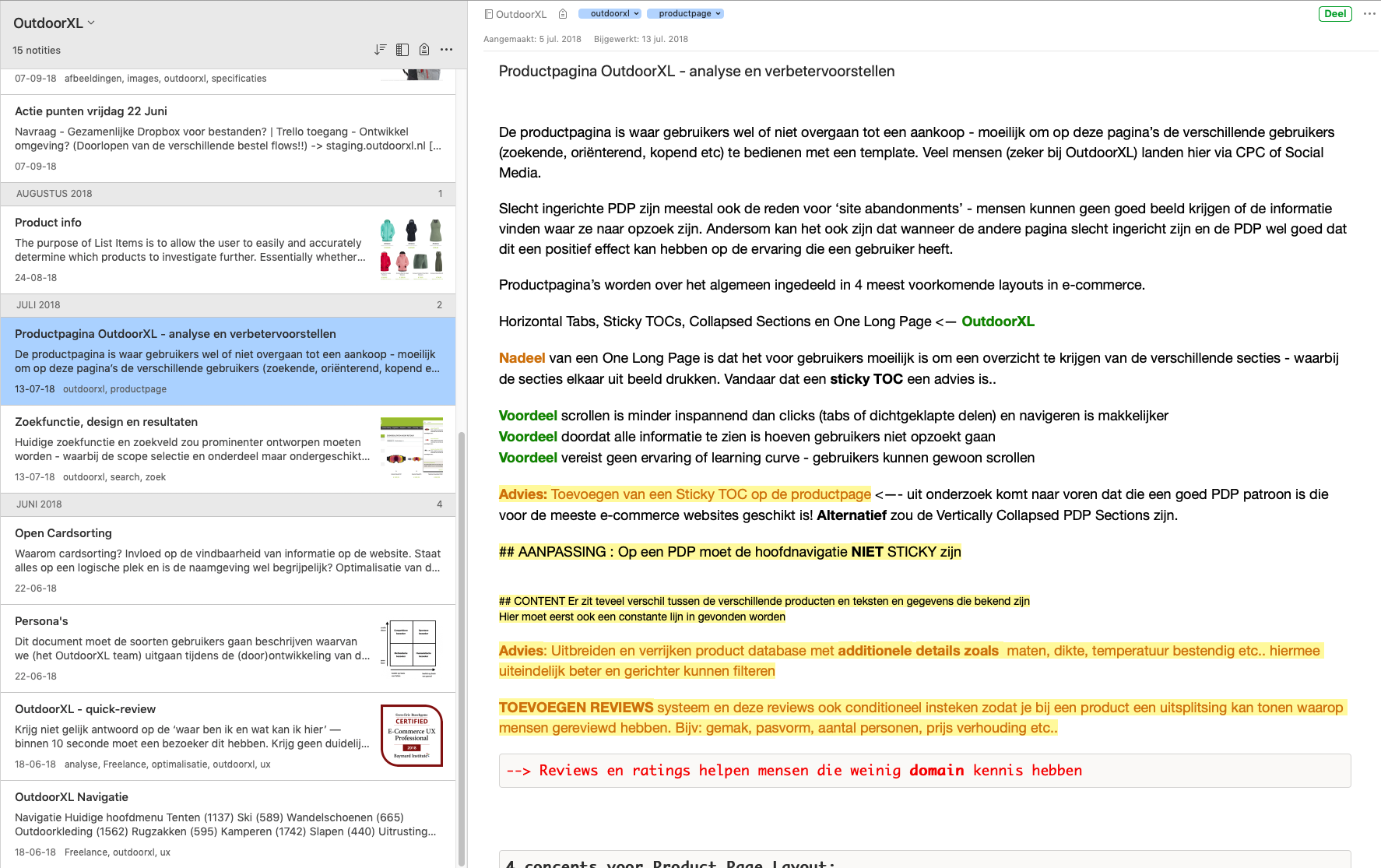 How things started out
When I started working at OutdoorXL the webshop was a basic and standard Magento webshop that lacked attention and love. There were a lot of opportunities to increase the overall look & feel, the user flows and the user friendliness.

The webshop lacked an 'mobile first' approach and solutions were often done 'good enough' just to keep the webshop going.

Getting my hands dirty

I started out with a thorough analysis of all the different parts and pages of the current webshop and wrote down my findings along with future changes and advice to then present to the owners.
While there was some initial setback - change is not always welcomed with open arms - I convinced them that this kind of change is the only way (forward). We set out a plan to gradually analyse and optimise the OutdoorXL webshop different pages and functionalities.

Current situation
After working at OutdoorXL for more than a year the online conversion has increased 20-25% (and still rising!), the webshop looks better and the user flows are getting better each week. I currently work 2 days a week at OutdoorXL which enables me to work on current issues and also on the longterm vision and projects.
I've got to know Sven during my time at the ANWB as a pleasant and skilled colleague with an even greater preference for gadgets than I do. After my departure from the ANWB I asked him to strengthen the online team at OutdoorXL, where we are now taking major steps (+25% conversion) in improving the websites in terms of content, technology, speed and of course user-friendliness.

Wouter Labruyere - Digital strategist | Content manager
Mobile First introduction
Mobile has always been an after-thought at OutdoorXL and therefor the need for a 'Mobile First' approach was present. I currently start out all my sketches on mobile and then move to Sketch to design.
This forces us to think about what is possible to show on a mobile device and all the limitations this brings -- like the limited screen size for images on the ProductList and Product DetailPage.
In the (near) future
At the moment we aren't working on these major changes on the mobile website, but because we only have one developer we haven't started developing these large overhaul. I do help our developer out with simple html/css adjustments on the DEV website but this is nothing compared to our backlog that keeps getting larger every week.
While my designs and advice also include a complete new navigation, site search, filtering and complete optimised mobile check-out there is a lot of time needed.
Currently we are fixing things that really need to be fixed and slowly work our way to a new look & feel of the complete website without this overhaul. While we currently don't have a complete OTAP (DTAP: Development, Testing, Acceptance and Production) environment - it is impossible to work on all these changes without these environments.
What I've learned from working at OutdoorXL
I found out that I really enjoy working in a small team where there is no overhead at all. You are very close to the fire and a new idea or solution can be live at the end of the day (or on our favourite moment to put things live: Friday afternoon).
In our small team we discuss the wishes from the owners and the findings & changes we want to make to the different parts of the website.
I analyse the current situation, come up with new ideas, findings and suggestions on how to move forward and present these to the team.
Working at OutdoorXL gives me a lot of energy and I enjoy it every day!