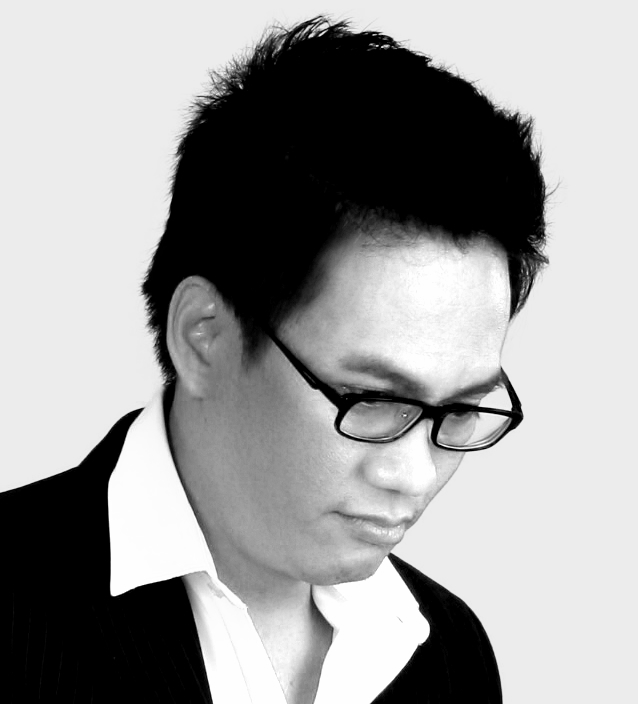 Ariel
Certified UX Specialist
Made with
Design.
It's the creative approach in solving a problem.
Design Principle I breath
Design Mindsets that I employ
HUMAN-CENTERED DESIGN AS A FRAMEWORK
I adhere to Human-Centered Design as a creative problem solving approach and is my work's primary backbone. The design process revolves around understanding people and creates innovative solutions to their needs.
DESIGN THINKING AS AN APPROACH
I use Design Thinking and its principles as a non-linear, iterative process in seeking to understand users, challenge assumptions, reframe problems and create ideas to prototype and test.
EXPERIENCE DESIGN AS A DISCIPLINE
I employ Experience Design to focus and deliver on human outcomes, particular to a level of engagement and user derived satisfaction from a product or service, and the relevance of the experience to their needs.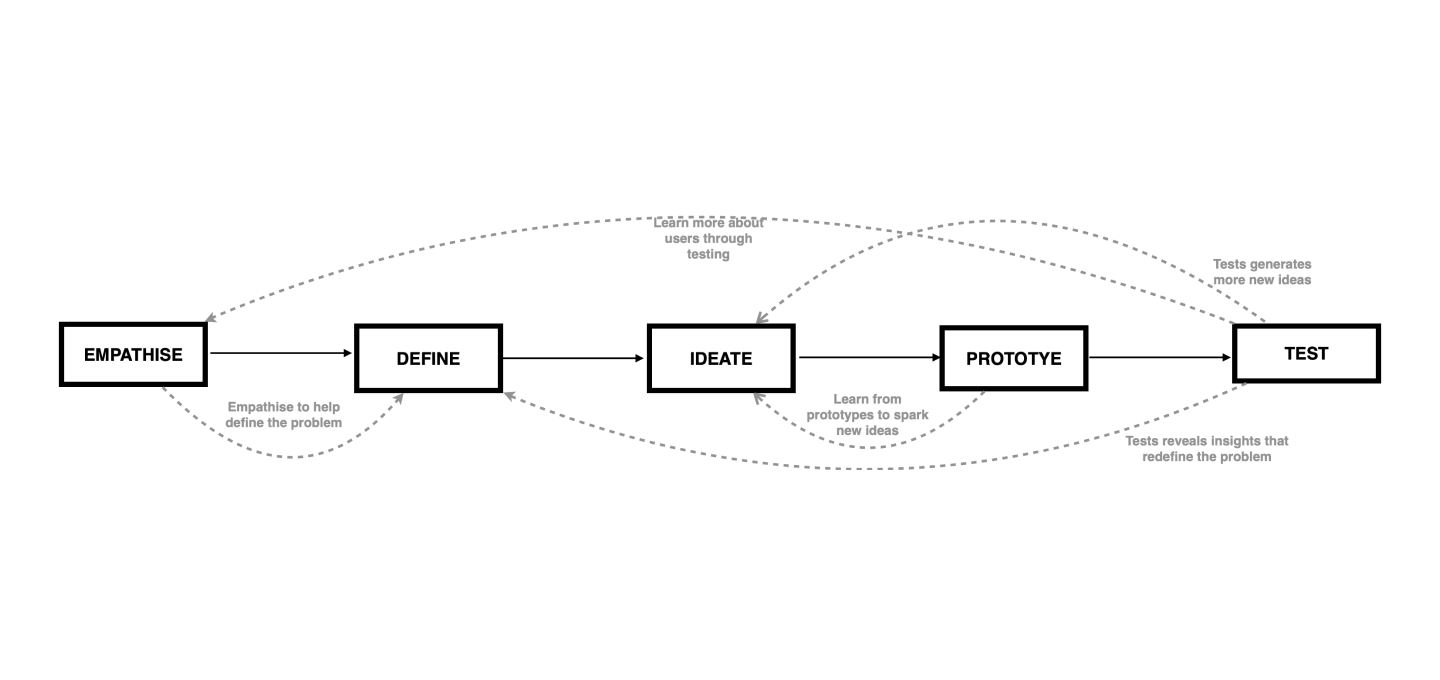 Guided by a Design Process
DESCRIBE the problem with empathy
It begins with empathy to understand the user's needs and motivations, focusing on their experiences on what they see, hear, speak and feel.
DEFINE the approach and design strategy
I analyze and synthesize my observations from all the learnings captured from the Describe Phase in order to define and frame the right problem.
DESIGN with ideas
Understanding the right problem will generate design ideas. This starts the design team to "think outside the box", identifying new solutions to the problem statement and start to look for alternative ways of viewing the problem.
DEVELOP prototypes
Together with the design team, we develop a number of cost efficient, scale down versions of the product to investigate the problem solutions generated from the Ideation Phase. Prototype is shared with stakeholders, aiming at identifying the best possible solution for each of the problem identified from the previous phases.
DELIVER the best solutions
Designers and evaluators rigorously test the complete product using the best solutions derived from the Develop Phase. The results are often used to redefine one or more problems. Alterations and refinements rule out problem solutions and drive as a deep understanding of the product and its users.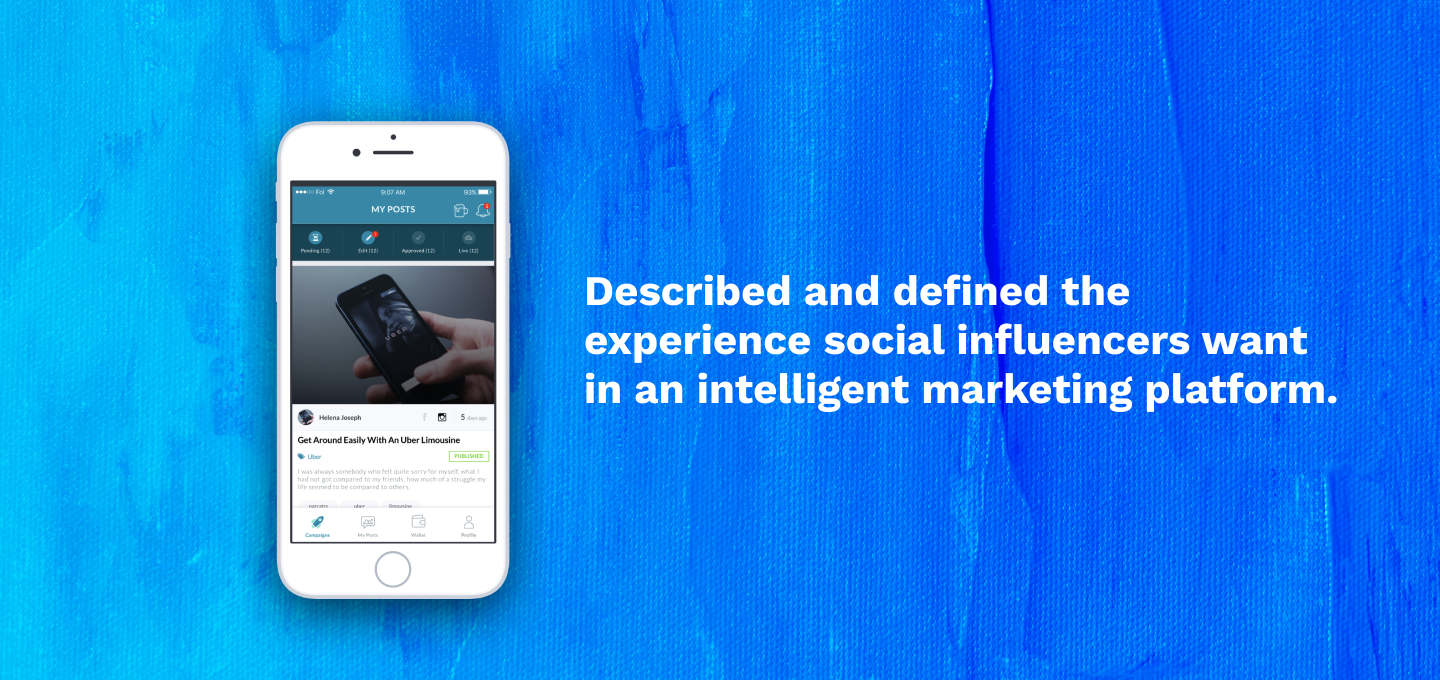 Narrators
Narrators is the leading AI micro influencer marketing platform in Asia. With up to 500,000 users in Malaysia, Indonesia, HK, Australia, Thailand, Philippines, South Korea, Taiwan and New Zealand, it was designed to scale influencer marketing with micro and macro influencers, offering geographic, psychographic and performance characteristics of influencers and their audience.
Location: Singapore
Role in the Project: UX Designer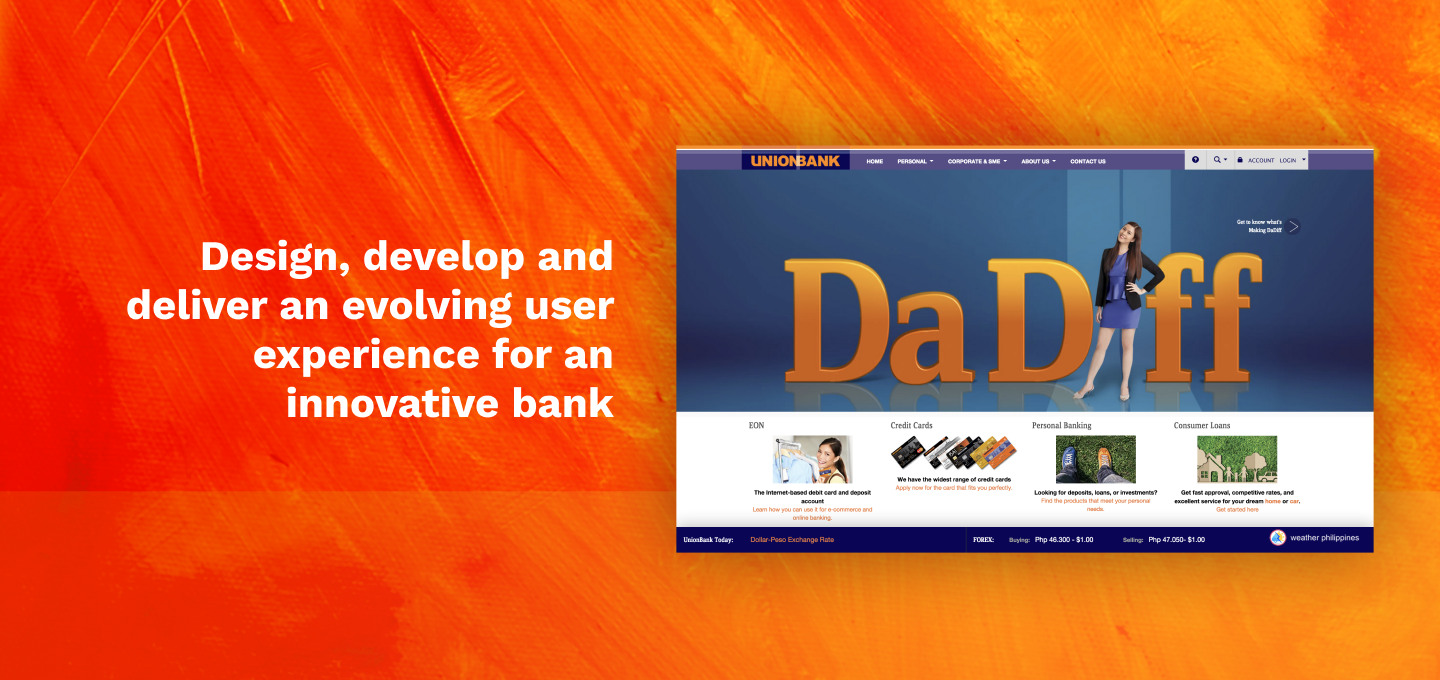 Unionbank of the Philippines
Unionbank has been recognized as one of Asia's leading companies, ranking among the Philippine's top universal banks in terms of profitability and efficiency. It has always been successful to embrace technological innovations and human-centered design principles to empower its customers.
Location: Philippines
Role with the brand: UX Lead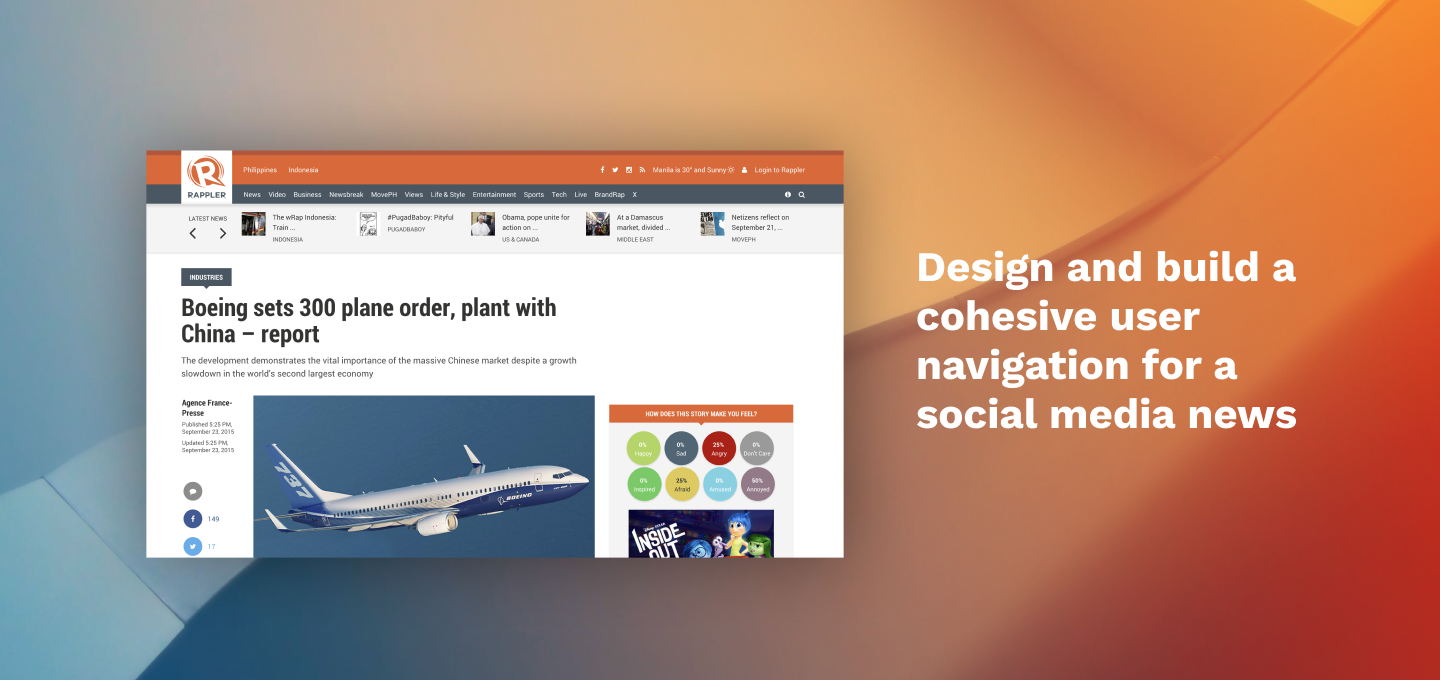 Rappler
Rappler is a social news network based in the Philippines with a bureau in Jakarta. Its user-experience and stories enable meaningful user interaction, provide perspective, inspire community engagement, smart conversations, & action for social change.
Location: Philippines
Role in the Project: UX Consultant