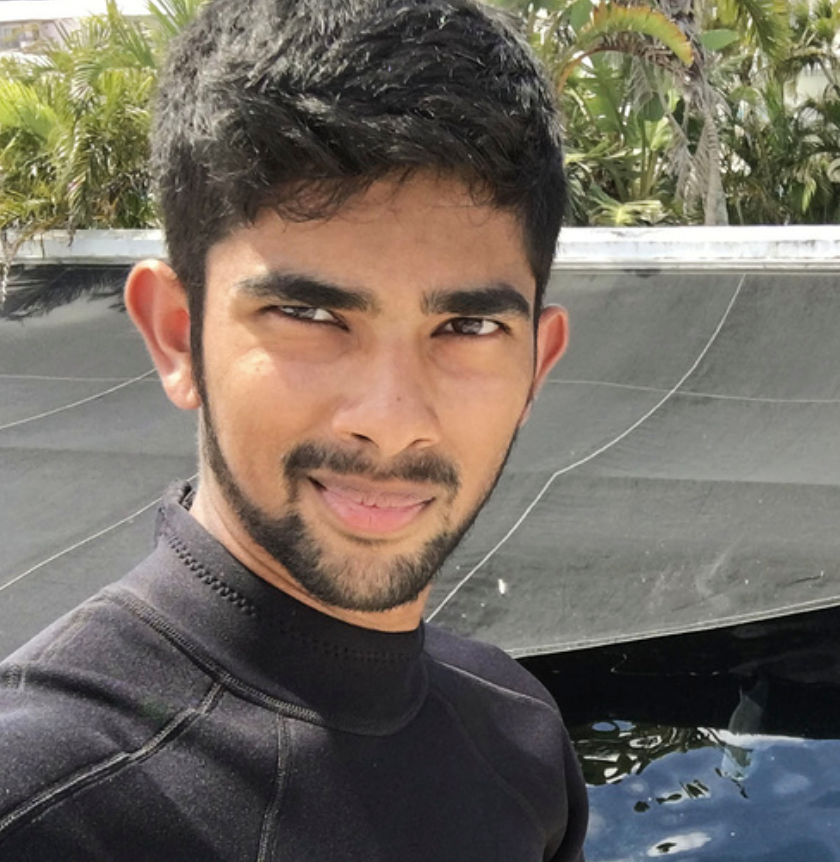 Mathew Joseph
UI / UX Designer
Land Use Data Visualization
Data transformation and multi-criteria analysis of land use suitability in Ann Arbor, MI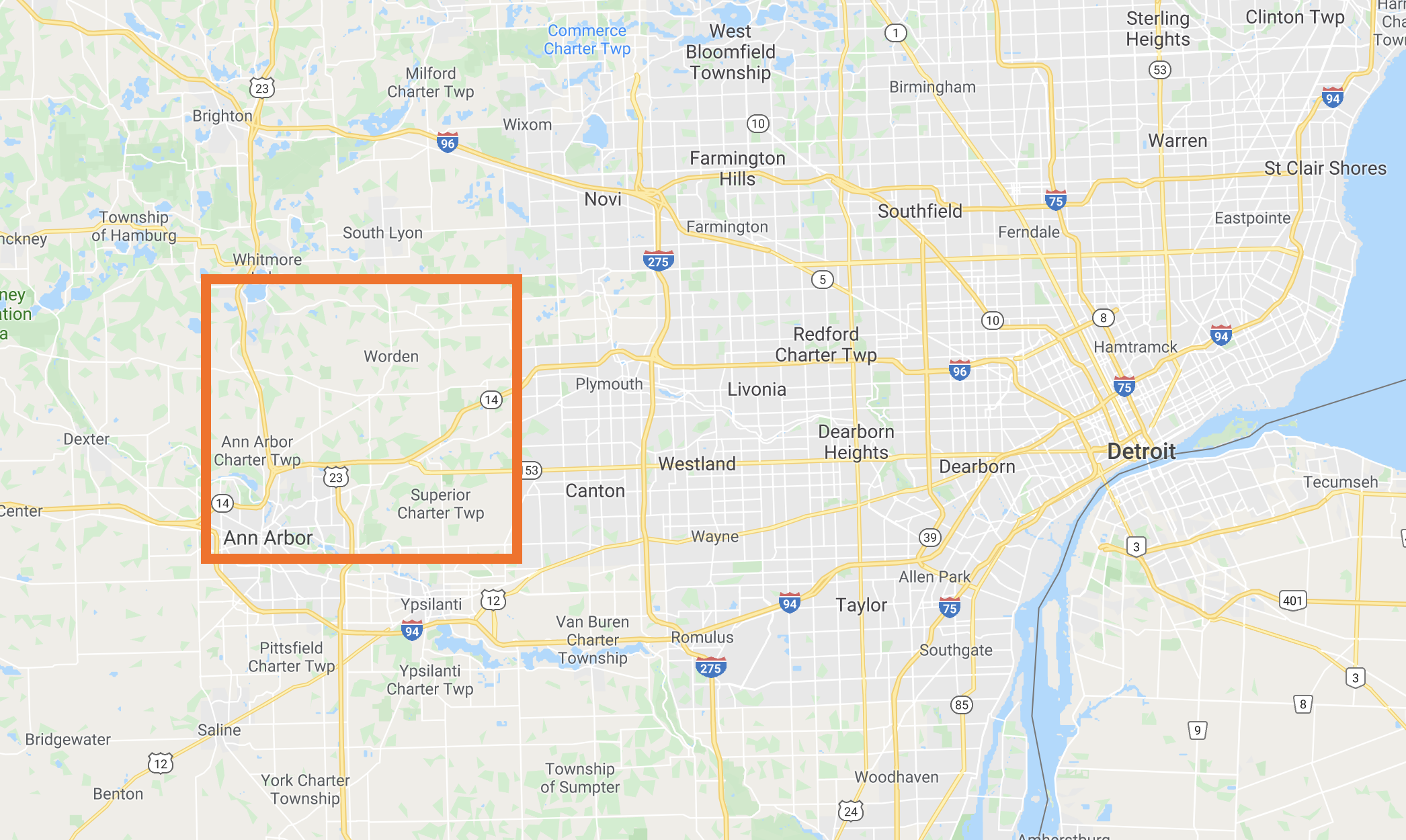 The Project
Our team of 3 was tasked to create two maps that accurately represented land use suitability for an area near Ann Arbor, Michigan.
Spatial data from various public sources was provided to us, which we then used to conduct a multi-criteria analysis using ESRI's ArcMap and Python. The three land use types that were evaluated were Urban Development, Agriculture, and Natural Area Conservation. I was responsible for Natural Areas, while my team mates focused on the other two.
The first output represents our final suitability analysis, which combines all three land use types. A secondary map was created to visualize the conflict between areas suitable to more than one land use type.
The Data
Our first step was to identify which variables need to be considered for each of the three land use types. Once I defined a list of criteria for my land use type (natural areas), I needed to work backwards to figure out the transformations I needed to apply to my raw datasets.
I selected 5 criteria: Slope, Distance from Wetlands, Distance from Water bodies, Distance from Roads, and Distance from Prairies. Slope is an important factor because vegetation is needed to mitigate soil erosion, which is a significant concern in areas with steep slopes (Ontario Ministry of Agriculture and Food, 2012). Distance from wetlands was a factor that I considered because they provide important and unique habitat for a variety of wildlife and are needed to absorb the impact of powerful storm events (Environment Canada, 2010). Although wetlands themselves are unavailable for development, we decided a buffer zone is required to provide additional protection to pre-existing natural areas. Distance to water bodies was considered because natural areas can act as a buffer zone along rivers, lakes, and reservoirs. This buffer zone has a positive impact on water quality, and acts as an important habitat along the land / water interface (Superior Watershed Partnership, 2003). For the next factor, I determined that the suitability for natural areas increases as distance from roads increases. Roads have negative impacts on natural areas such as fragmenting the landscape and facilitating the introduction of invasive species (Stein et al., 2000). My last factor was distance from prairie habitat, as I discovered it was the most threatened ecosystem in the area outside of wetlands. Prairies are a severely fragmented landscape in Michigan and so I decided that prairies should also have a buffer of protection from future development (Michigan Wildlife Conservancy).

The tables below show the full set of criteria we identified for each land use type.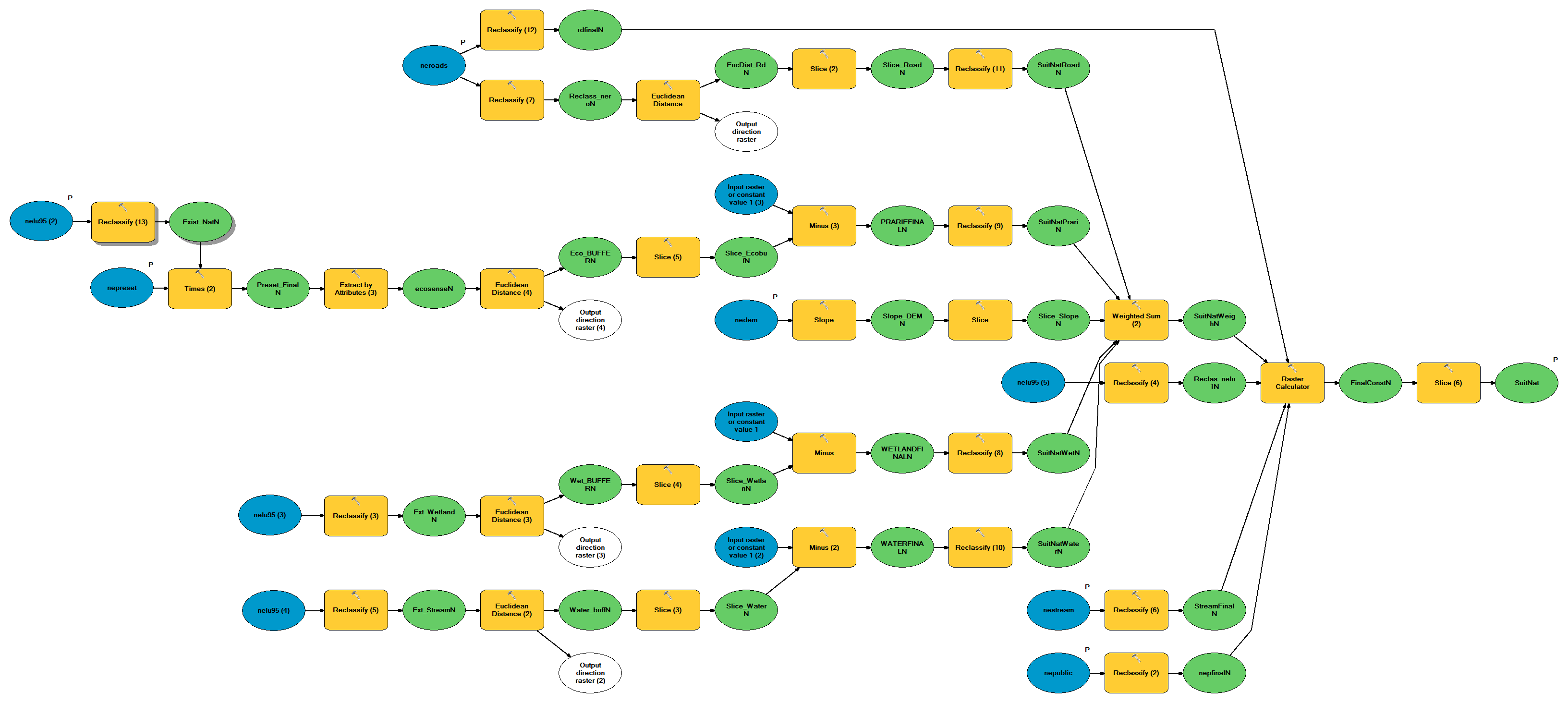 Processing the Outputs
The three individual suitability models were then combined using the Highest Point Tool, and rescaled from 0 to 100 using the Slice tool. This gave us our first map, shown on the left (below).

While the result is useful, the map does not show conflict between different land use suitabilities. One could have been more suitable by an incremental value. Thus, it was necessary to create a second map that visualizes this conflict, shown on the right (below).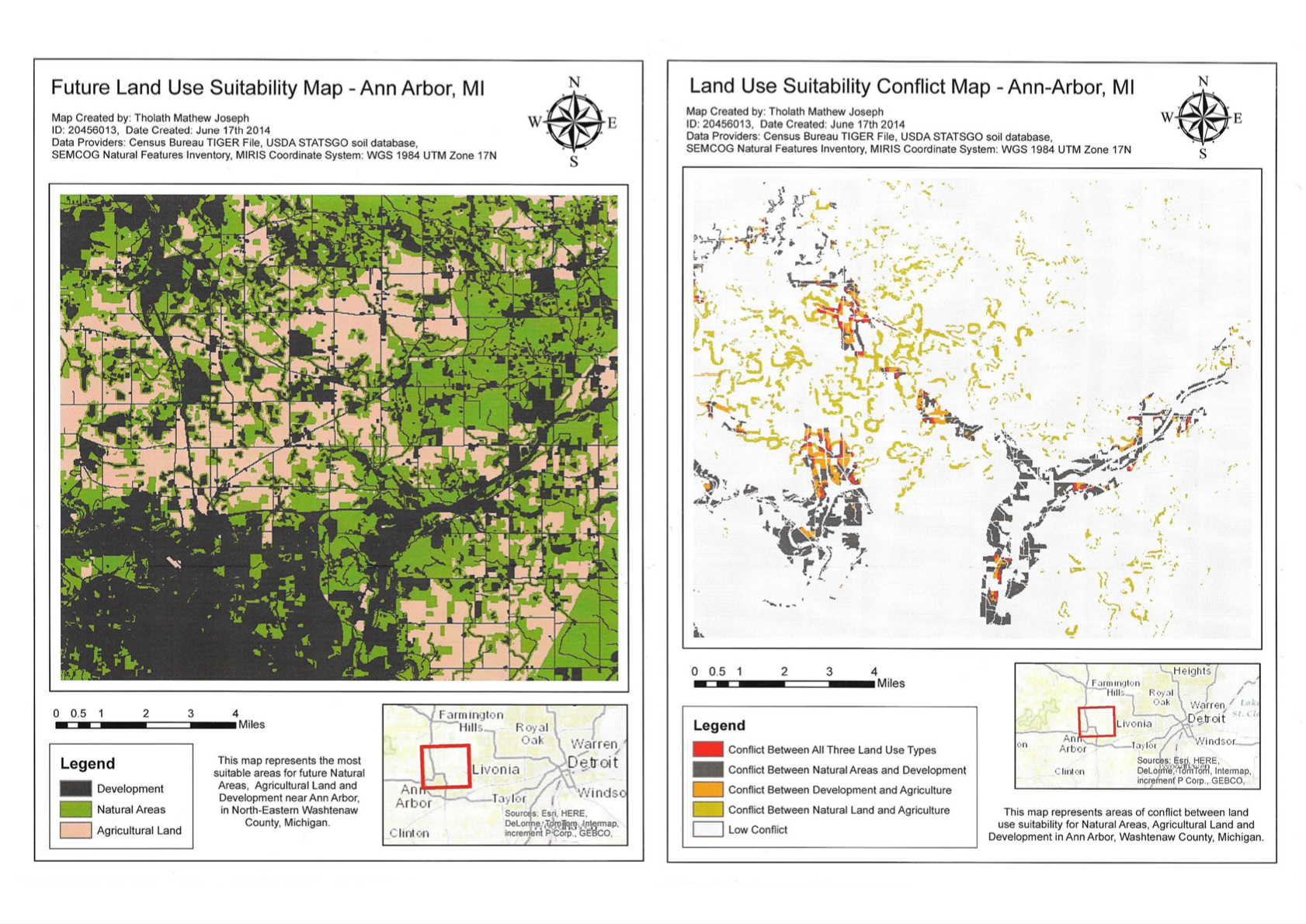 Results & Takeaways
The highest position methodology that we used to generate the first map was simple and effective, but doesn't tell the full story. As a result, we needed a second map to visualize the land use conflict. In the future, a more advanced methodology or digital medium could be used to better visualize this information within the same map, as opposed to two different ones.
A large amount of research was done to identify the key variables required for this analysis. While we are confident in the variables identified we were limited by the information available to us. A more comprehensive analysis could be done when more data becomes available. Additionally, the weighting and buffers applied to the data sets are subjective and could possibly benefit from further evaluation.
Overall, despite some limitations we have achieved a reliable multi-criteria suitability model for the City of Ann Arbour that can be used for future planning and development.