Hello Again & Welcome to Crime In Music!
A podcast created to showcase my web development skills & content management abilities:
Inspired by my background in music & the popular niche of #truecrime podcasts

CrimeInMusic.com was created in TextWrangler using HTML5 & CSS3 markup
In just 8 months we had 1,000 unique downloads

Within a 1-year of starting we hit 15,000+ downloads

After only 1-year of production we obtained recurring sponsors & advertisers


We track our analytics over:

iTunes Connect, Google Analytics, Stitcher Partners & Spotify for Podcasters

Continually ranked in the Top 10-100 in US, UK & Australian

Podcast Chart

s

Every other Wednesday, we bring you a new, true crime podcast about people in and around the music business and their misadventures in law-breaking!
Web Development & Content Creation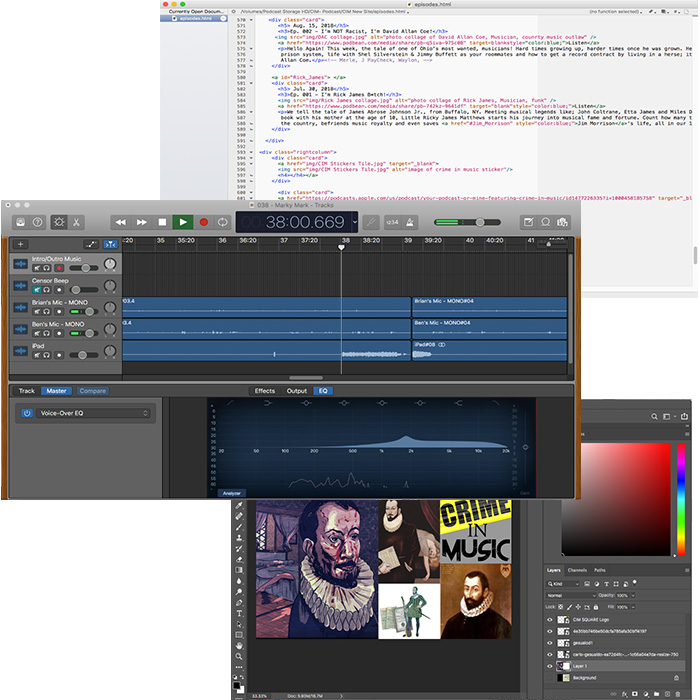 Creating a Media Company
With just a laptop and the technology available on-line today, you have everything you need to start a digital media company.
Digital Marketing & Media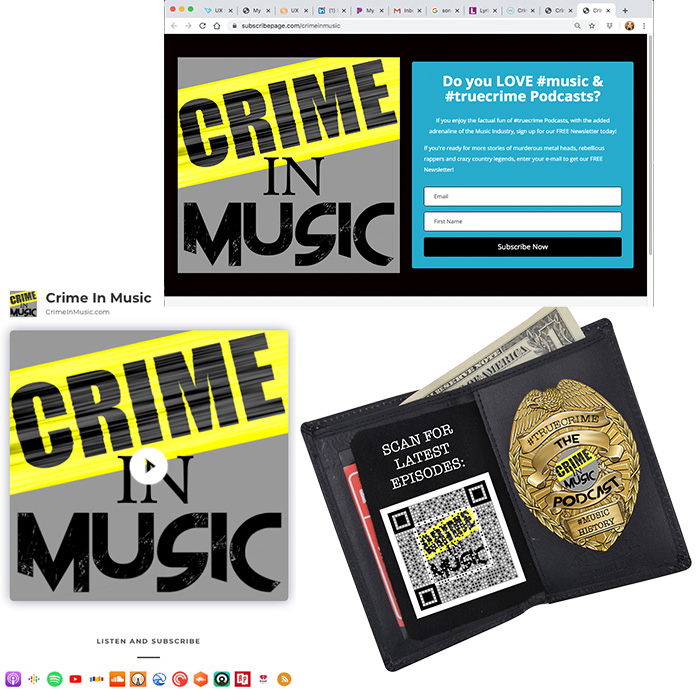 Marketing & Design Department
If you're going to make a monster, you better be able to tame a monster. Implementing a social media content calendar and content library helps save time and keep consistent exposure.
All graphics: logos, favicons, episode collages & ads sets were created using Adobe Photoshop


Promotional video ads for each episode are made with iMovie

QR Stickers were made w/ help from a QR code designer Vince Hua at Fiverr.com
Our RSS Feed is connected to 15+ Streaming Services

We actively engage w/ listeners on: Twitter, Facebook, Instagram, YouTube & SpeakPipe
Mailer-Lite is used to manage our email Newsletter
"It's like if Seth Rogen & James Franco cousins sat & talked about crime in music."
@HolaImWaja - listener review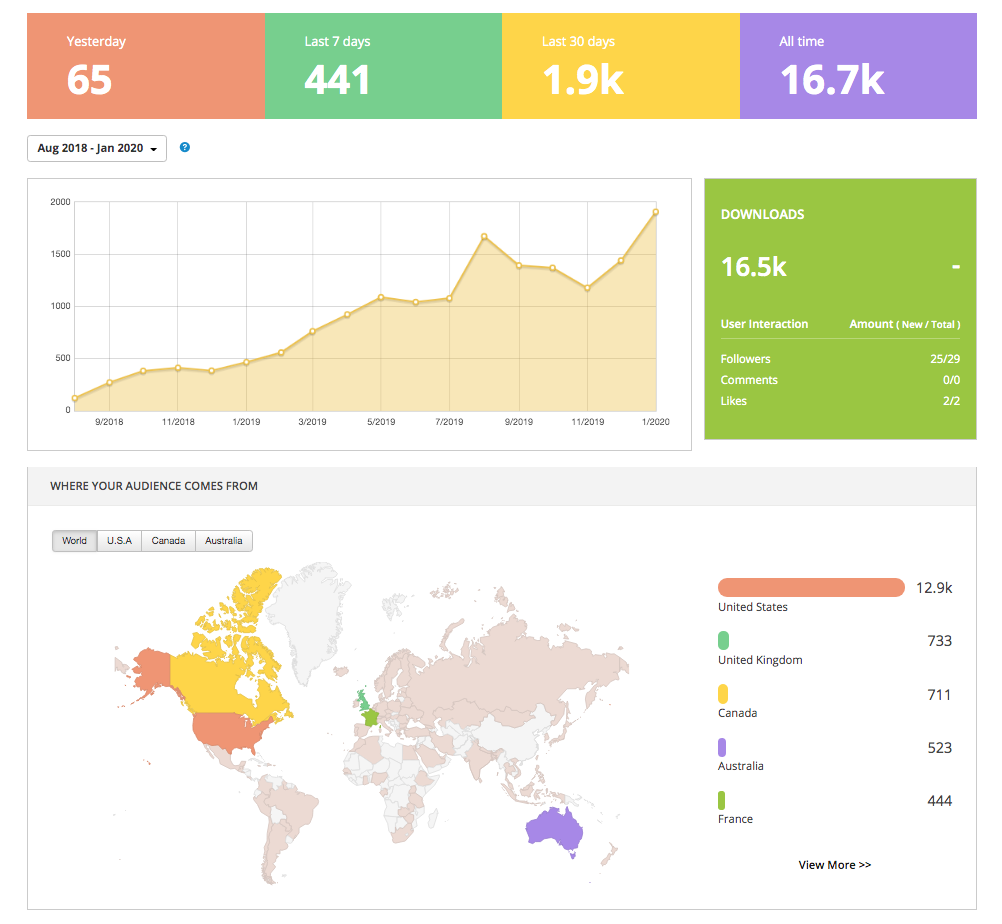 CEO, that's me!
"...the same thing we do every night, try and take over the world!"
Research, write & edit 26 episodes a year

Currently in talks w/ 2 large networks for distribution deals

Create Ad proposals based on analytics

Acquired 5 Star Garage Door as a recurring Advertiser in less than a year!

Actively collaborate w/ other podcasts: promo swaps, guest spots & interviews

Contact Us: feedback@crimeinmusic.com