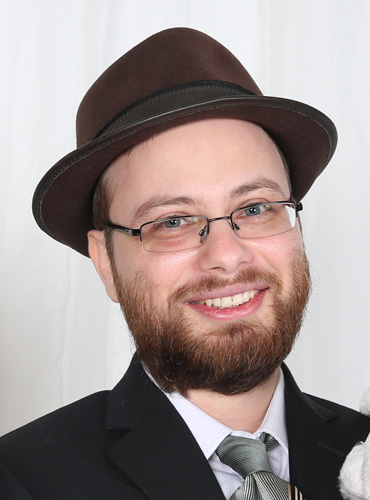 Stanley
Creative Lead Designer
Made with
UX/UI CASE STUDY:
THE PIZZA HUT APP
Introduction
The project to re-design Pizza Huts app was began with a sales pitch from our company. Pizza Hut bought in. They wanted to revamp their mobile engagement with their customers. We got together to better understand what their current app excelled at and what its pain points were.


The challenge
The feedback from user interviews was that it didn't have the level of excitement that walking into the pizza store would have. There was also a granular level of metadata missing from the full ordering process such as what the status of an order was. Was the pizza done, was the driver out the door? Was there a hold up?
Research
Our process was pretty solid once we've identified the problems we wanted to solve. Research the competition, brain storm new ideas, collect pain points from users. We discovered that for the most part the competition did not have the level of excitement a person would get when walking into a real pizza store just as Pizza Hut's current app.
It boiled down to creating a visually and interactively interesting app that was more than just clicking some check boxes and buttons.
The User Journey & Wireframing
Before we got to wireframing we drafted up a basic set of ruling requirements that would drive us. We explored a variety of layouts and navigation flows based on popular user journey's that we created.
It was important to us that Pizza Hut had a level of customability such as placing promotions or changing menu categories and items.
We also put a lot of focus on making it easier for users to place orders, things like favorites, contacting support right through the app, customizing orders was as painless as possible.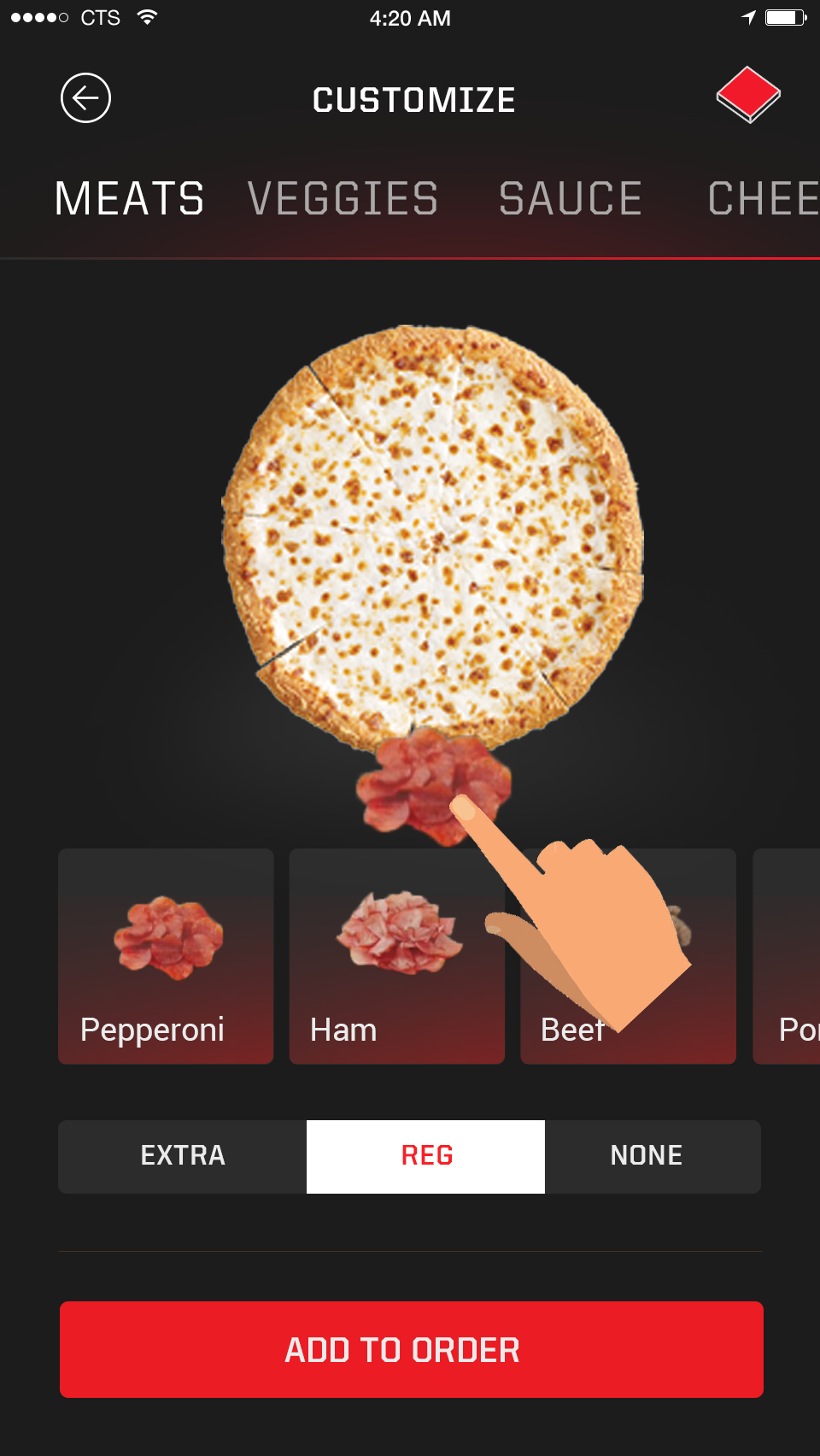 Interaction & Design
Once we had ironed out the wireframes we quickly set to adding the interaction design elements.

I wanted this app to not just look good but be FUN to use. I wanted users to be able to drag & drop toppings to their pizza, to be able to define what side of the pizza they will go on, etc.
Swapping between toppings should be fun not going through an endless list - while still being able to see the general options at all times.
I made sure to place the most popularly used features at the forefront. The app would retain a level of "memory". If a user always panned to veggies rather than meats, the app would make the veggies his default selection when it was time to customize the pizza.
It was important to rapidly iterate on different interactions and ideas. We had to fail fast. I explored micro-interactions such as swiping from screen to screen, pizza's and other elements animating in on load. People like to see stuff getting built up and I wanted to make it feel like each page was built on the fly, just like a users pizza would be.

Color Palette & Design
We went with a dark but soft color palette. Most orders were placed in the evenings and it also helped us contrast the pies and toppings more. It helped set the mood for an exciting evening. The slight red tones help set a feeling that you are the one making an actual pizza in a real oven.
Much of the design elements had to fit within Pizza Hut's existing branding and I made sure we stayed true to that.
We came back home with Pizza Hut as our new client.
In conclusion, a quick turnaround led to a quick win
The deadline for this pitch was tight. Real tight. The whole proposal was an elevator pitch that turned into a full blown pitch before we knew it.
We had to bring in additional people to help knock out and coordinate the effort and it was a challenging at times getting everyone on the same page, avoiding duplication of work.
Everyone had great ideas they wanted to pitch in but given the timeline we had to learn to find what worked and stick with it, trust each other and validate the teams talent.
At one point I was working with 3 other teams which is unusual for a sales pitch. But given the scope and deadline we needed the manpower.
While I primarily worked on the interaction design and visuals for this project I was also tasked with syncing up our teams.
The end product was a success, user feedback was excellent, another job well done!