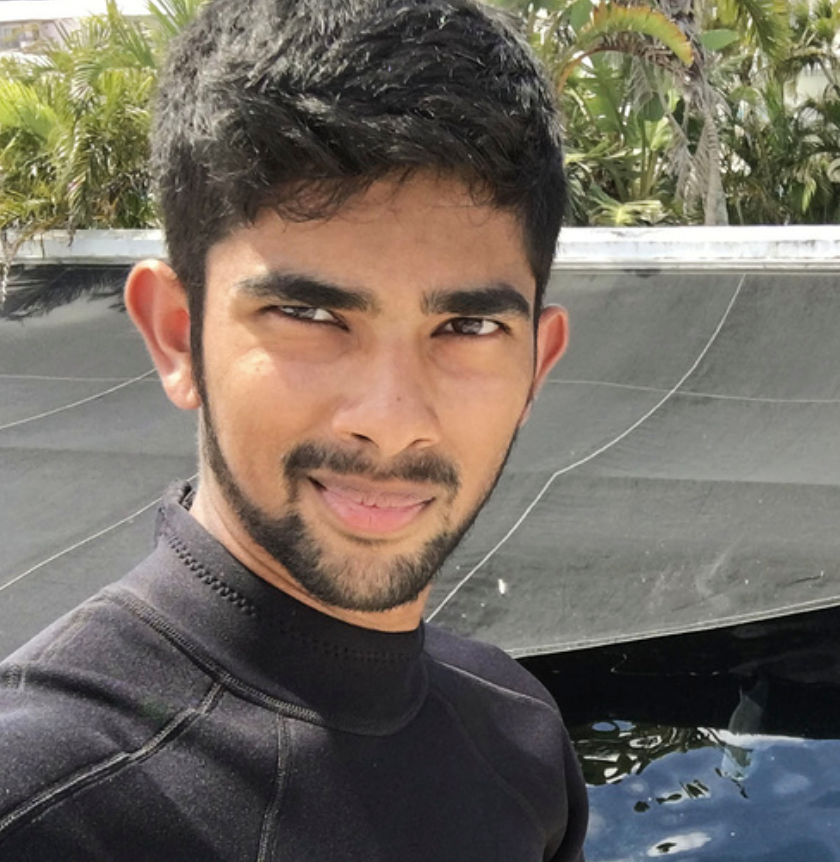 Mathew Joseph
UI / UX Designer
ShareBibles App
UI Improvements and Workflow Re-design
An app for bible distribution teams in South East Asia
The ShareBibles app is used by outreach teams to document the types of resources that have been given out across communities in Thailand and other countries in SE Asia. These are high turn-over, primarily volunteer based teams that are assigned a region for distributing biblical resources in various forms such as print, e-books and audio.
A volunteer would need to easily understand the app and how to use it on the go, while distributing resources.

There were a number of usability challenges that required re-design.
There were additional features that were planned for improving the data collected in the field - which required some workflow adjustment.
My role as a product designer on the Faithtech team was to improve the aesthetics and usability of the app, and to help define a workflow to accommodate new features.
Initial Research & Design Work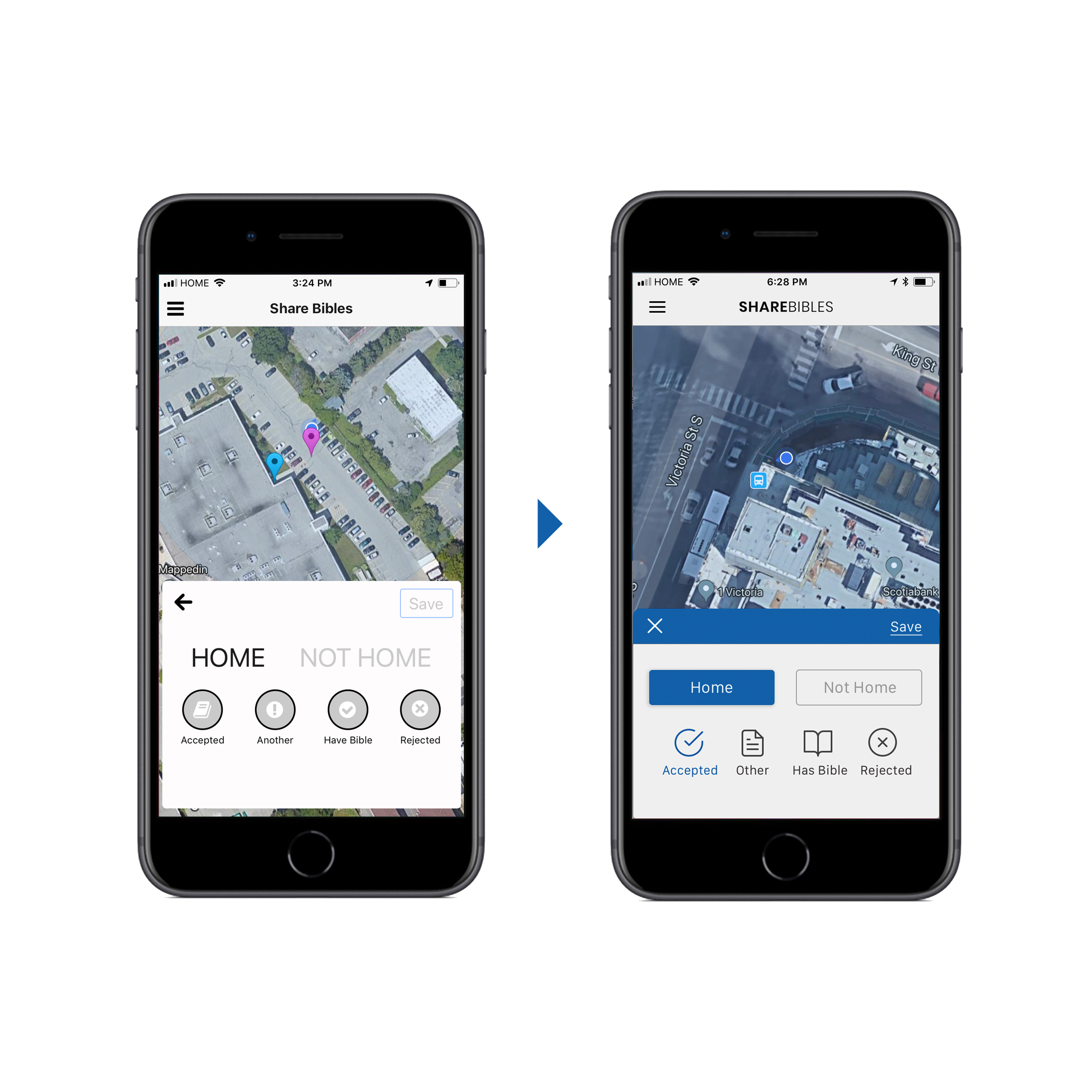 Round 1:
User feedback:
We didn't have access to the users of the app for direct feedback, so we had to rely on the second-hand knowledge of the project coordinators (via skype) to learn about how the product is used. For our user feedback session, we had a small focus group where we tried to accomplish basic tasks within the app. Our goal was to identify quick wins that would help us get the ball rolling and have a clear, direct impact on the current workflow.
Our first set of action items:
Create a style guide to define logo, brand colour (blue) and typography.
Update ShareBibles text in the top bar with the logo for consistency.
Make 'Home' and 'Not Home' buttons look and behave like actual buttons.
Revamp icons to be more intuitive and understandable.
Replace back arrow with an 'x' to better represent the 'close' behaviour.
Anchor the resources card to the bottom of the screen.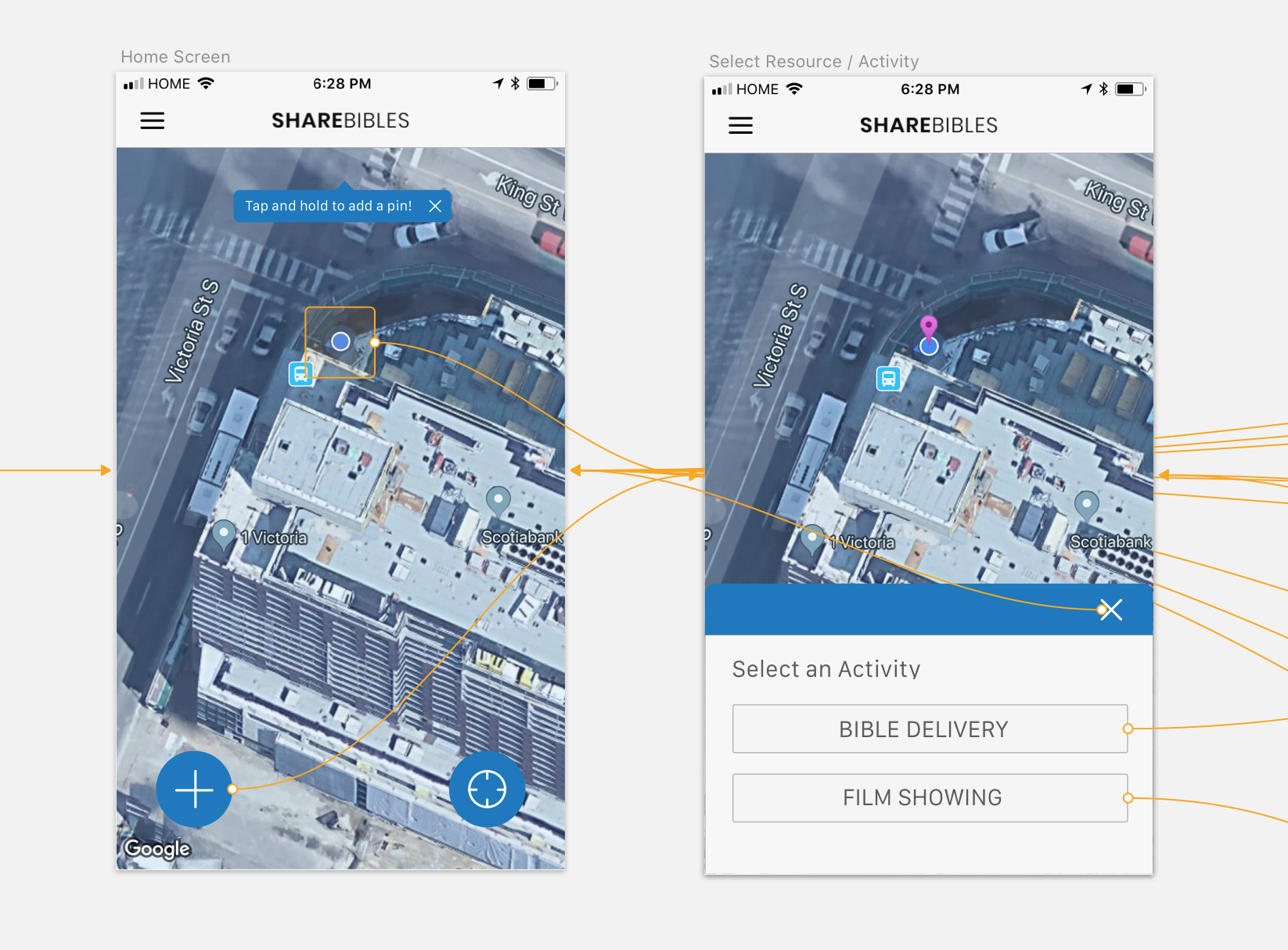 Round 2: New features and walk-through version
The next steps identified by our product leads was to further improve the usability and to build more functionality for documenting different types of resources.
1. We discovered through additional user testing that users could not easily figure out how to add a pin to the map. We took inspiration from other apps like Shazam and added a prompt on the screen that shows up when the app first loads.
2. Documenting 'film showings' was a new feature. We had to divide the workflow into two and try more of a walk-through approach to avoid the UI becoming too dense and cluttered.
3. The previous design didn't account for adding multiple types of resources to the same address. I tried to account for this in the walk through design below. I took some inspiration from another app called 'MyFitnessPal', a workout and meal tracking app that enables users to enter multiple types and quantities of foods to a single meal.

Results
The end result was a more scalable design that could adapt to new features as they were built. Basic functionality also became more intuitive for users, which we were able to gage from ongoing user testing.
Our biggest challenge was not having direct access to the teams on the field who use the app day to day. This presented a problem for our team because we had to work with second-hand feedback.



Since we were entirely volunteer based, the timeline for building out new features were also much longer and so I didn't get to see the final result of our work.
I found that I enjoyed the visual problem-solving aspect of prototyping and I decided I wanted to be involved in solving more challenging tasks like this in the future.