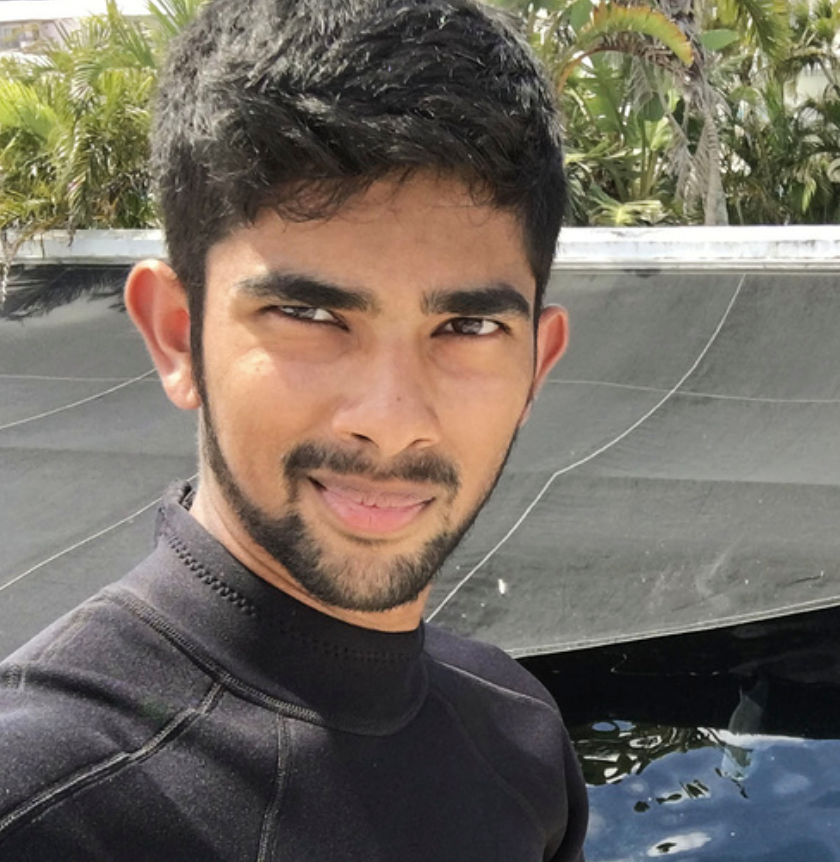 Mathew Joseph
UI / UX Designer
Skyview Fiji
Designing and building Fiji's first aerial virtual tour product
Imagine Google Street View, but in the sky!
This was the initial idea at Skyward Industries that kickstarted my project: Skyview Fiji. As the Project Development Lead, my job was to conceptualize, scope, design, coordinate and build our first prototype that we could pitch to potential customers. This involved:
Competitive analysis on what was already out on the market
Research specialized tools and industry partners we could work with.

Identifying and sourcing both hardware and software required for the project.
Designing and testing the user interface of the product.
Capturing and editing 360 imagery (Photoshop) with the drone pilots.
Coordinating with overseas developers and building a functional MVP
It was my responsibility to deliver on these outcomes while juggling other aerial mapping and filming work with the rest of the Skyward team.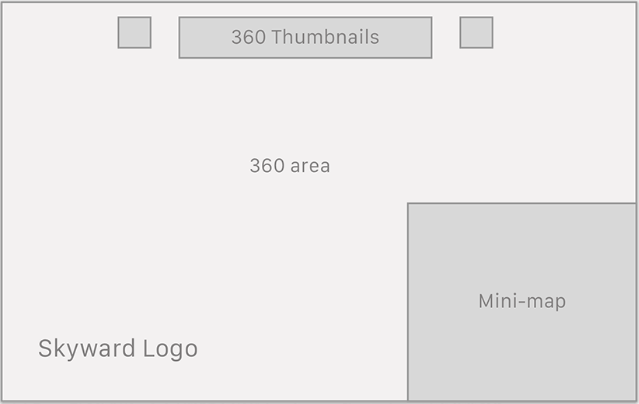 The Concept
"Lets build a curated, interactive, aerial version of google street view for the Fiji Islands"
Key Attributes
Beautiful 360 imagery that showcases the best of Fiji. A concern from our initial research was that imagery that gives away too much of Fiji's best locations would ruin the magic of being there in person. Thus we decided to stick to aerial imagery.
Funnel visitors from the aerial imagery to local resorts and businesses. The business model was focused on individual businesses paying to be featured on the product. We aimed to do this through interactive 360 imagery.
Give visitors the flexibility to explore multiple sites and angles with the goal of increasing engagement on tourism focused websites. We did this by adding multiple 360 images per site, as well as the concept of interactive elements and 'easter eggs.'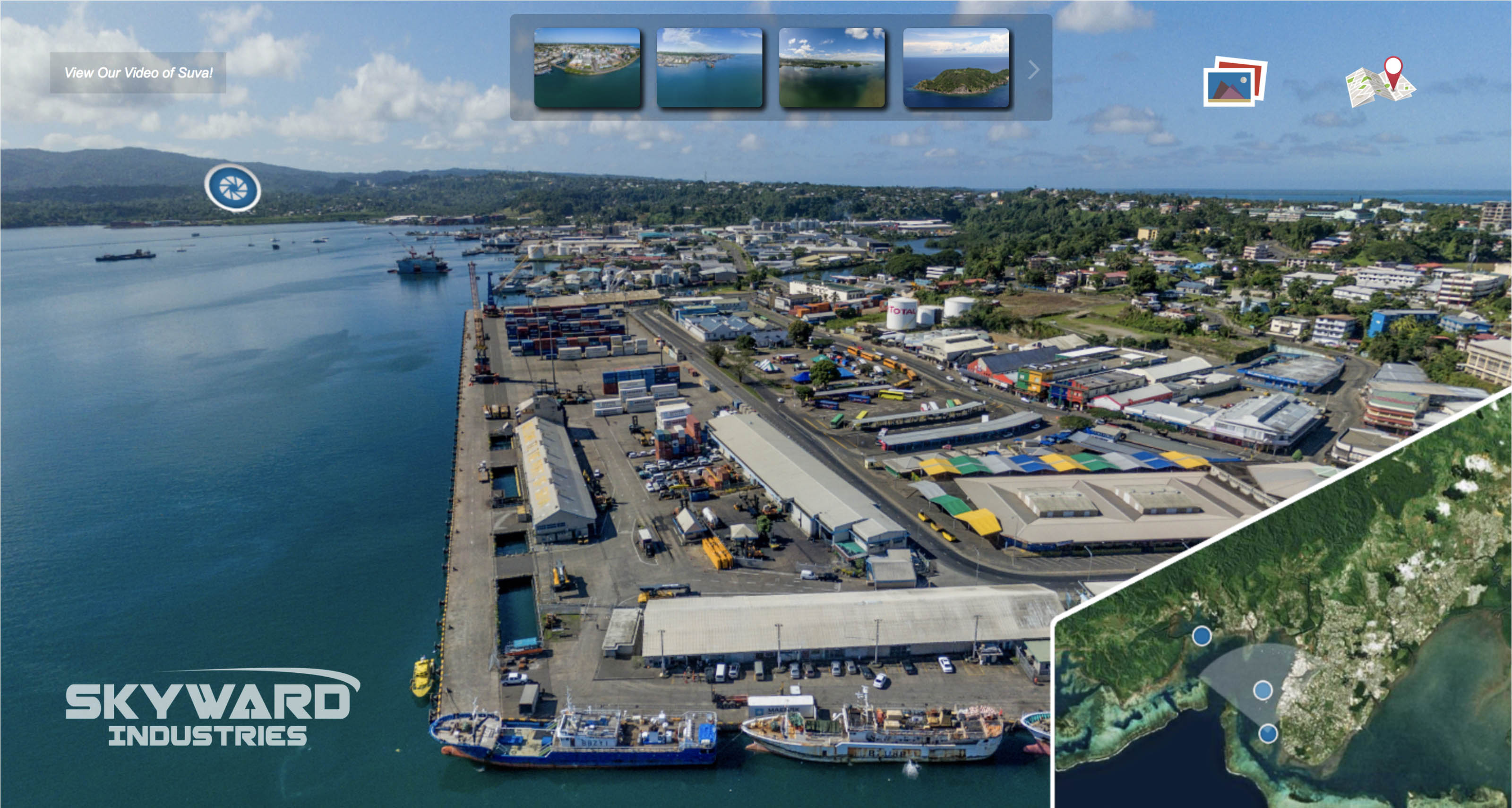 UI Design
Once we were happy with the overall layout and structure, I began to experiment with more high fidelity prototypes. This eventually led to this final version which is what we presented to the tourism authority and other potential clients.
Decisions:
I followed a playful visual style because we wanted our product to appeal to any age group and be a consumer friendly exploration tool.
We did some research into video game UI design, which led me to refine elements such as the mini-map in the bottom right corner, the iconography, and the 'portals' that connect one 360 image to another.
The end result was a colourful and fun environment by which users could interact with a birds-eye view of beautiful locations in Fiji.
What I learned from this project:
This was my first product design project, and there was a lot we did wrong and learned from as a result:
Stealth mode. We were so focused on not letting the news spread of what we were working on that user testing was very limited. This resulted in only a small amount of qualitative feedback and no quantitative feedback. This was a mistake that greatly affected how fast we could iterate and build the right thing. I realized this when I read the book 'The Lean Startup' a year later.
Not enough validation: We should have validated the business model before building the MVP, and I believe this is the reason the project didn't fully get off the ground.
This project represents the earliest and steepest part of my learning curve getting into UI / UX design. Since then I've gained knowledge in both software proficiency, design skill and UX methodologies.