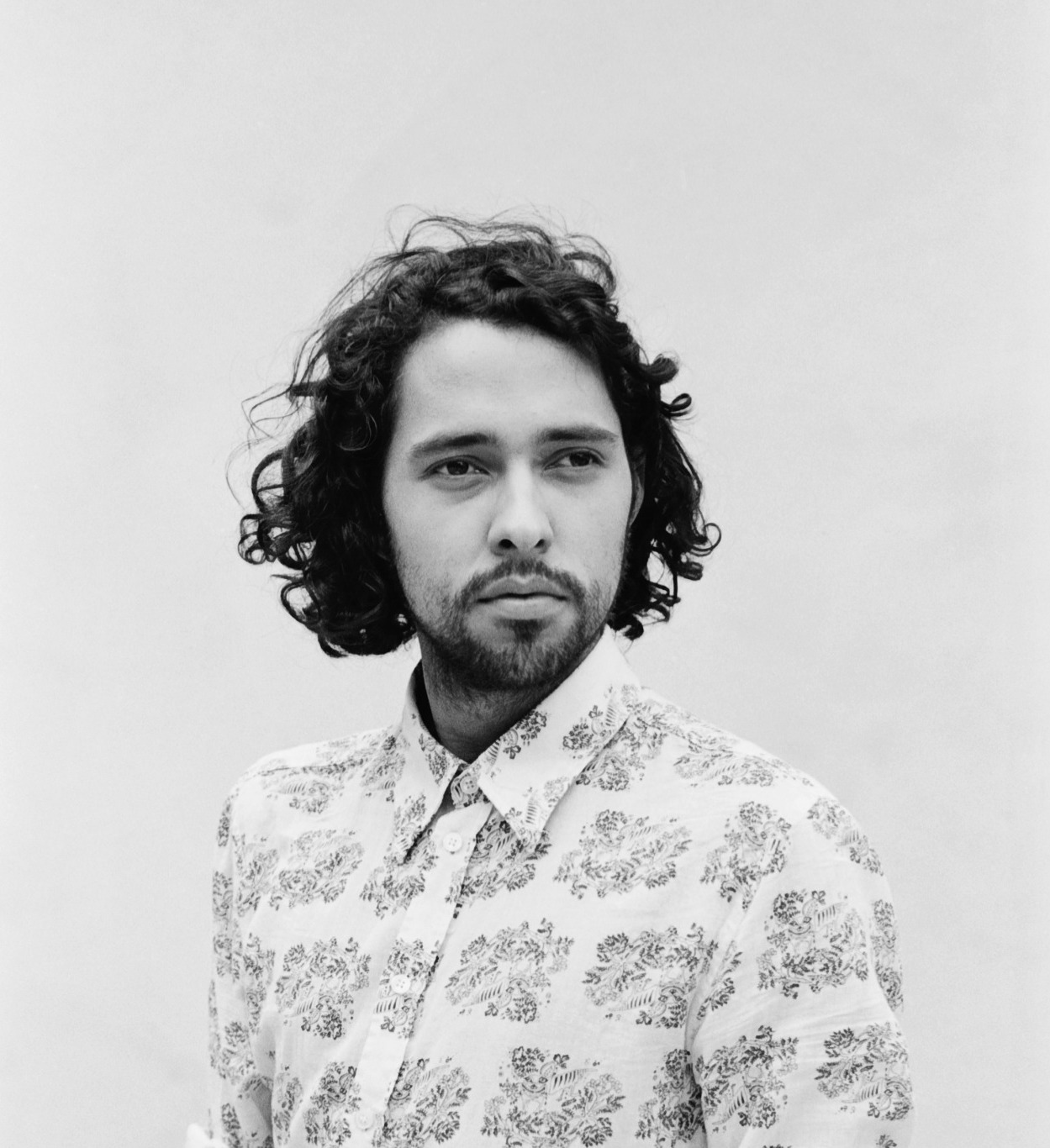 Victor Ramón Stoljarow
Research, Design & Management
Made with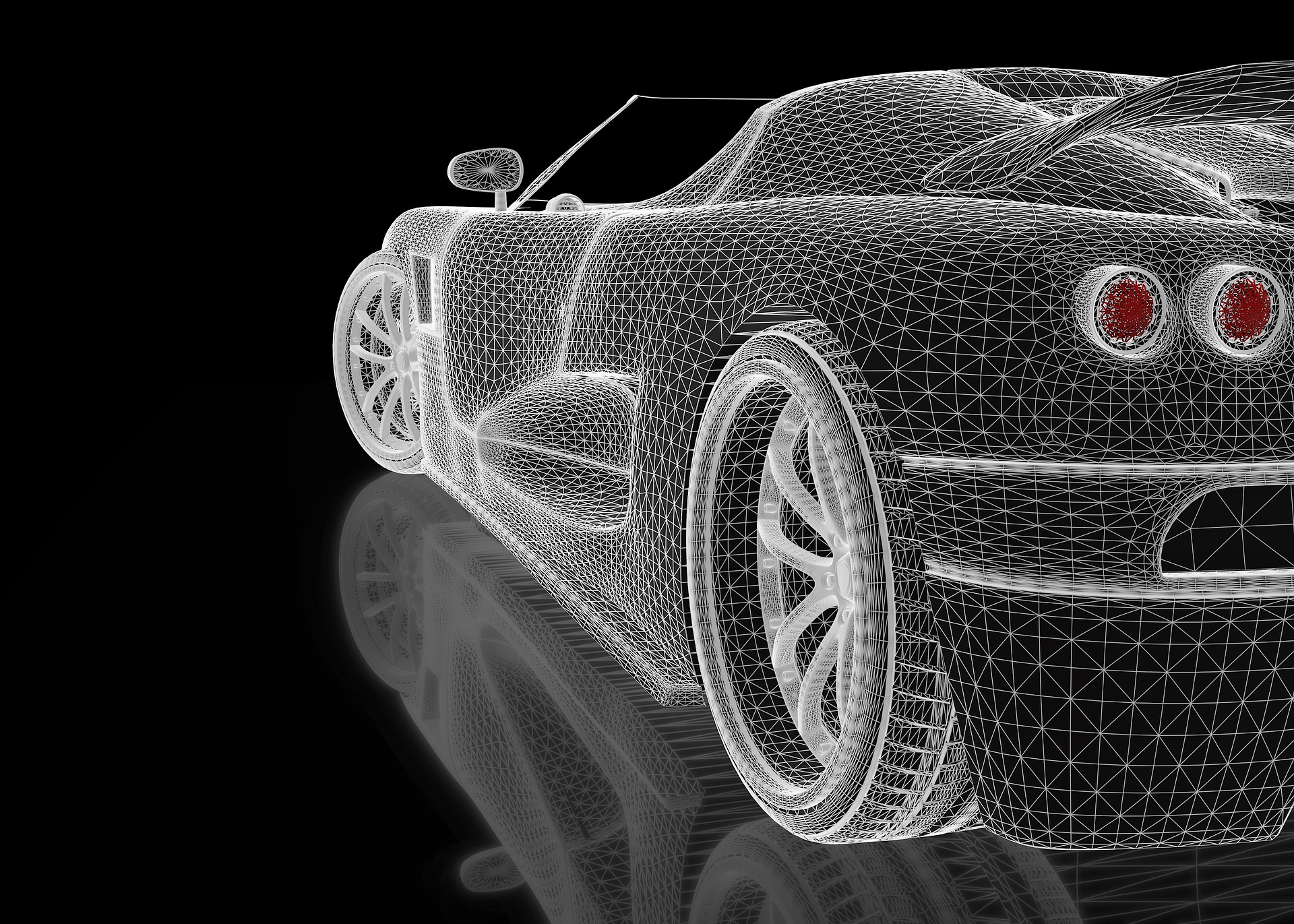 User Research and Tests with VR,
AR & 3D Technologies
Process and Technology Consulting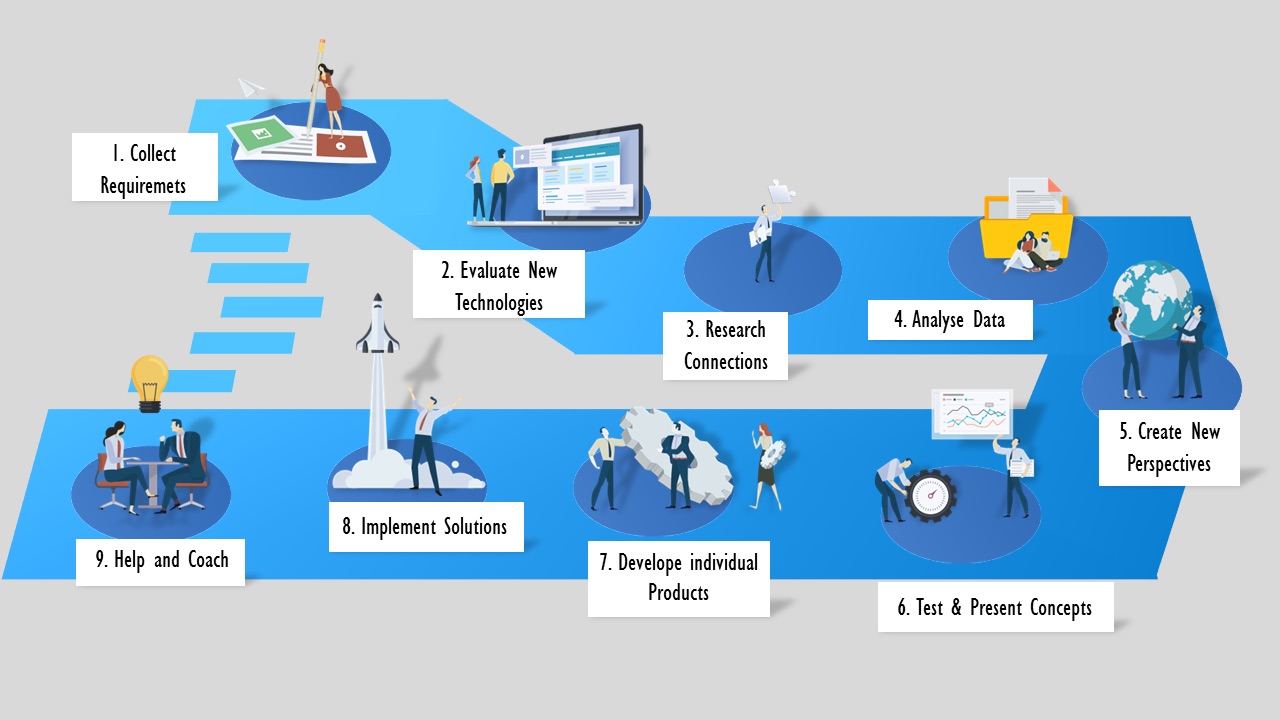 From May 2017 to August 2018, I worked as a virtual reality Consultant for
InMediasP
, a German IT consultancy with a focus on automotive and mobility.
In
my role, I researched our clients' use of
3D design and visualization software/hardware for virtual, augmented reality,
and their product life cycle and design processes.
How can I improve our clients' user flows with VR tech?
Interviews with 3D Designers and Managers
At the discovery phase of each project, I conducted interviews with all stakeholders working with 3D, virtual, and augmented reality tools. In most cases, the target users are the 3D designers, but I also interviewed department heads and other high ranked employees with strategic functions to get a better picture of the technological possibilities within the companies.

Selected Topics for Interview Questions:
Amount and division of employees involved in the 3D design process with VR tools
Access to 3D, VR, AR tools, e.g., software, head-mounted displays (HMDs)
Pain points and benefits of the current design process with 3D, AR, VR tools
Navigation in 3D design software during design processes
Use of VR/AR hardware during tests with 3D models
Combination of 3D software with VR/AR hardware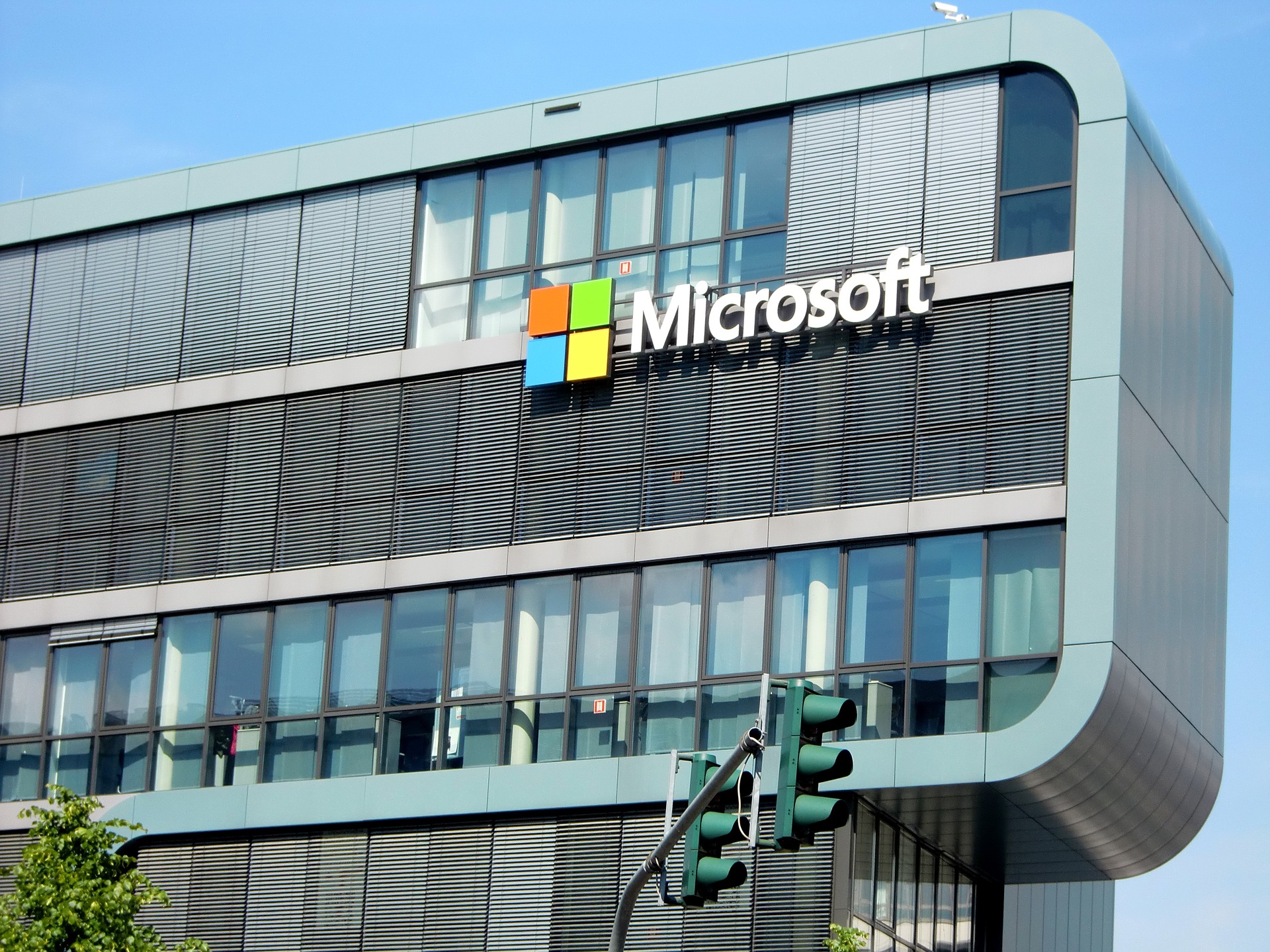 Consulting Experts
After defining the needs and goals of our clients, I contacted experts from companies such as Unity 3D, Autodesk, Dassault Systems as well as Microsoft Hololense, HTC Vive and Oculus Rift to add insights to current bugs and upcoming software/hardware versions to my results.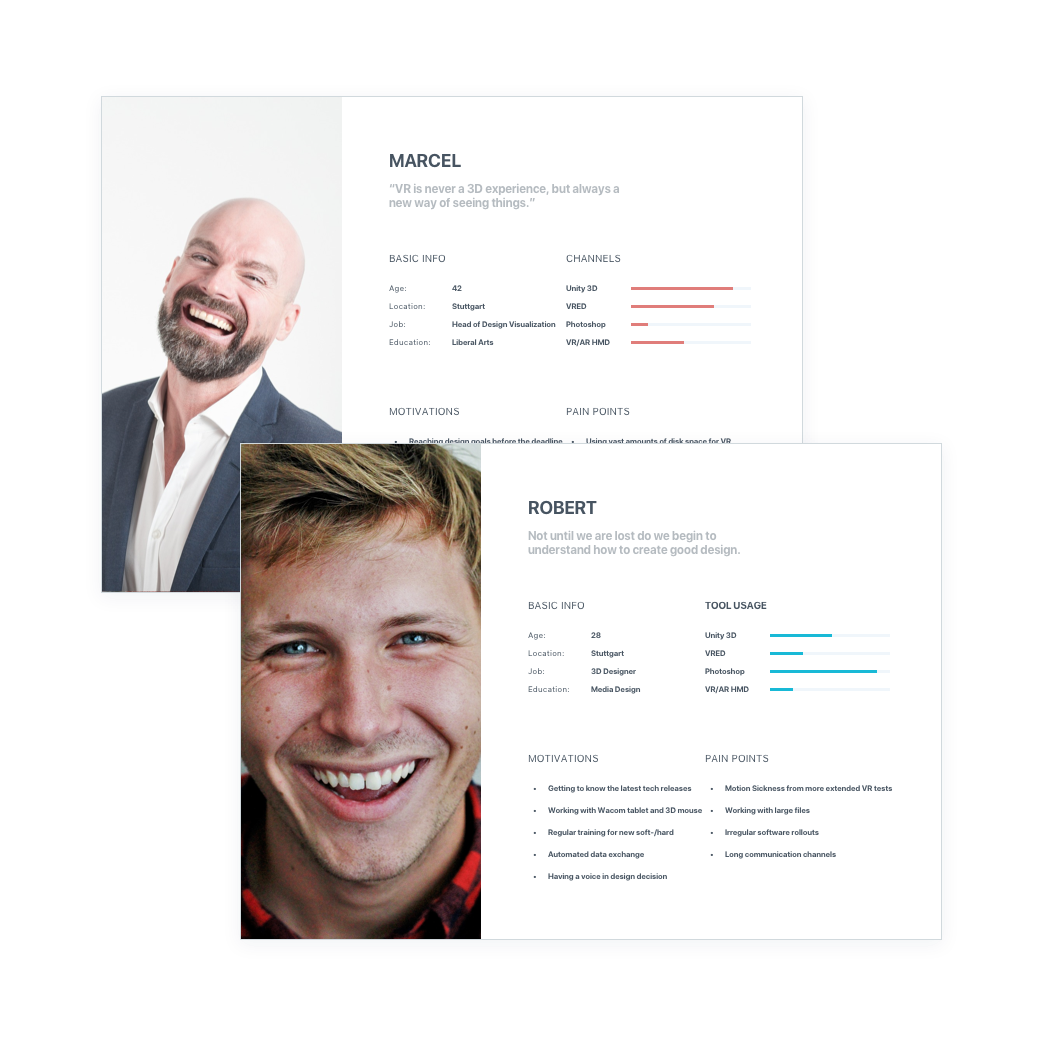 Personas
Based on the interviews, we set up two personas to help us determine new user journeys for our clients.
Due to the similar company structure of our automotive clients, the demographics of our users and stakeholders were very similar, the problems however varied significantly between the different companies and the personas helped us determine them individually.
User Journey
In addition to the personas, I tested the technical equipment of our target users onsite to determine the possibilities with their current professional setup. With the insights of several tech experts from VR software and hardware companies and an understanding of the users' technical setup, I was able to determine two to three user journeys with the current professional setup and an adjusted technical setup, including soft-/hardware upgrades.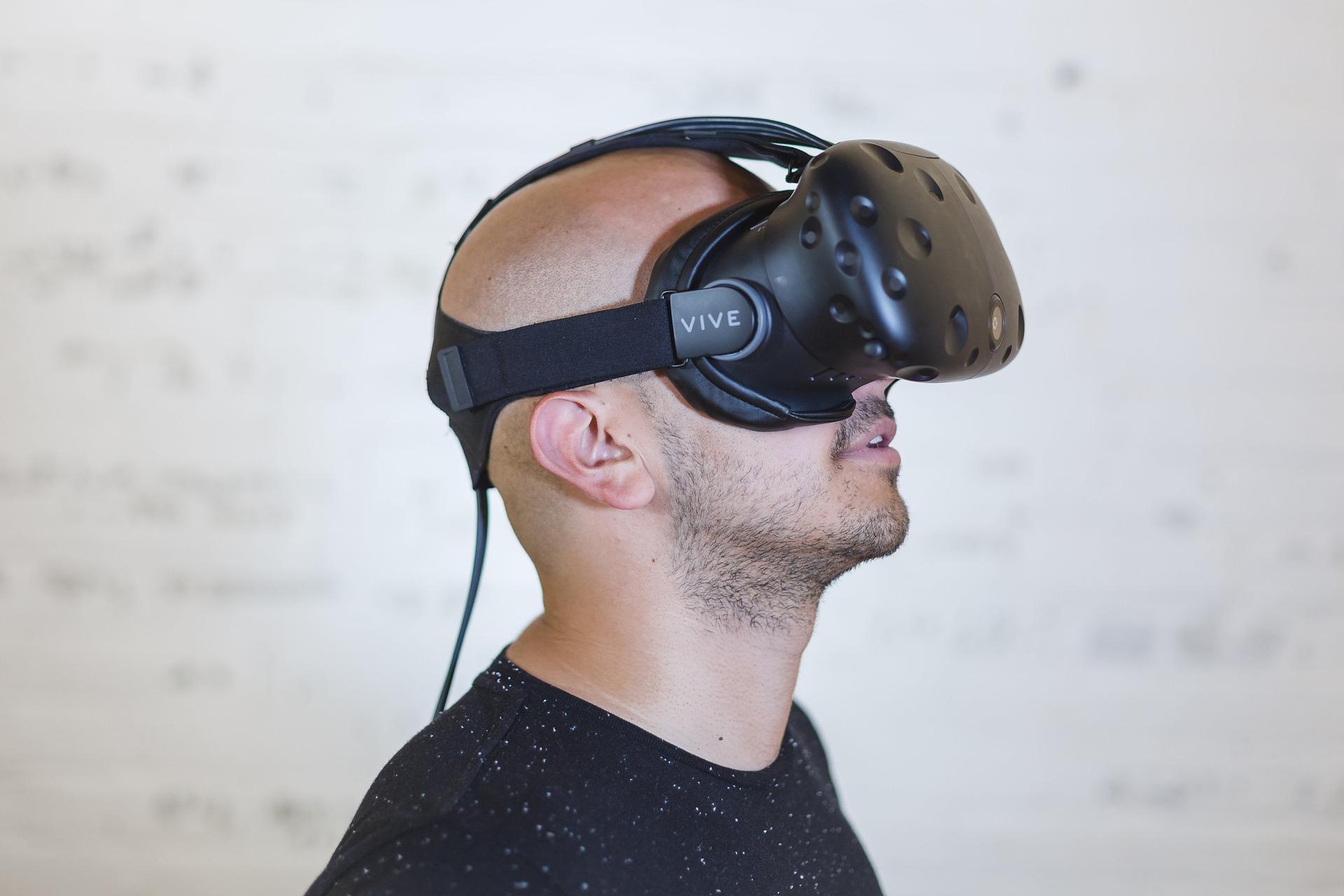 Testing Our User Journeys
I devised two to three versions for the user journey of the same task and tested them with our users to find out which one works the best and to reveal possible usability problems.
Testing our user flows we used 3D models and technical setups provided by our clients.
As a result of our tests, we recommend customized combinations of 3D software and VR, AR hardware to our clients in the test reports.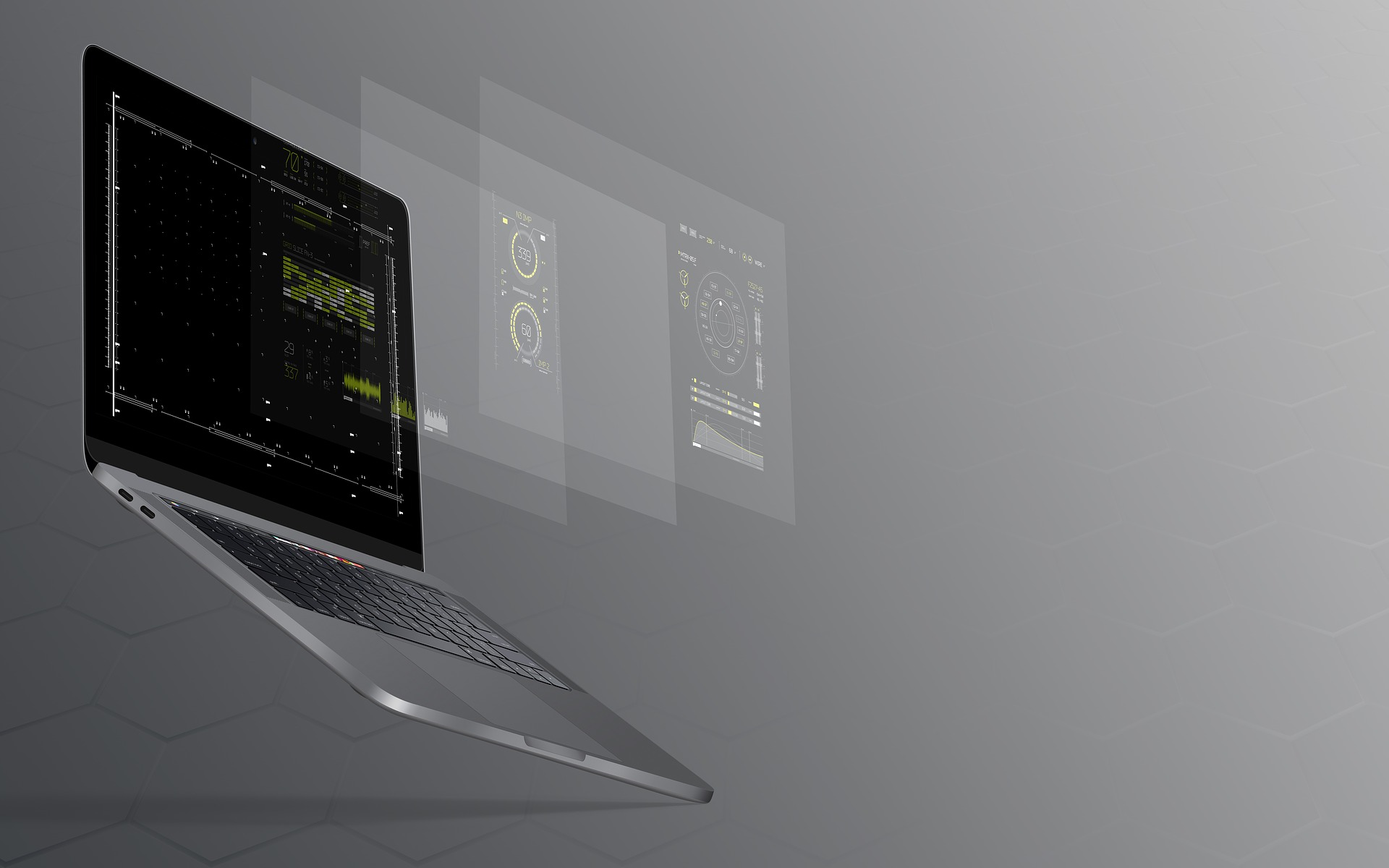 Software/Hardware Rollouts and Test Management
As 3D, VR, AR software, and hardware producers release new tools regularly, I had to adjust user journeys on a regular base, depending on the length of the projects. With periodically changing user flows, I improved test scenarios and test environments and executed tests with our users regularly.