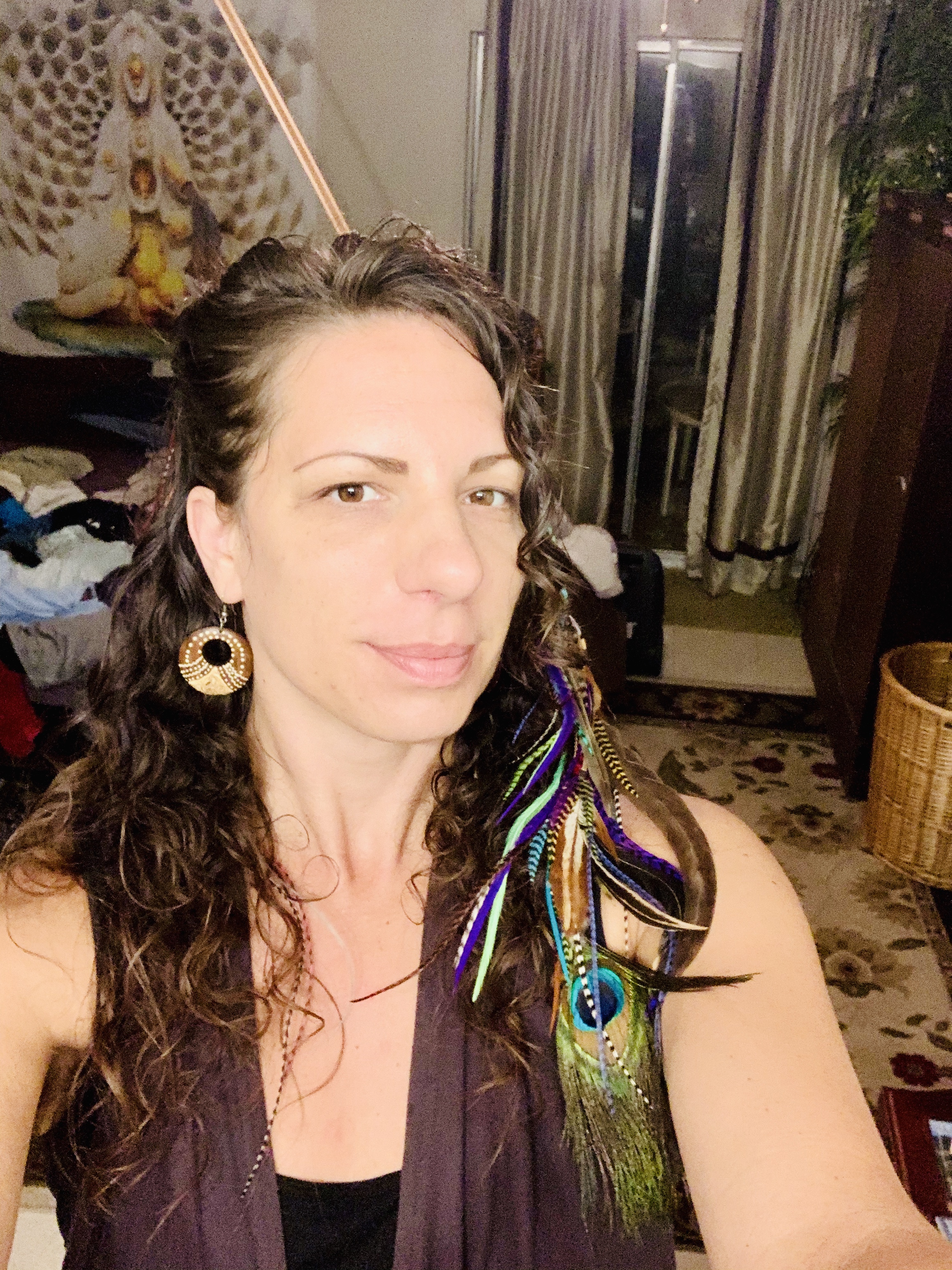 Megan Sanger
UX Researcher/Designer
Texas Department of Housing and Community Affairs
Click the Links Below to See the Invision Prototypes:
THE GOAL:
Redesign a government agency website for mobile and desktop.
THE PROBLEM:
The current site is, outdated, cluttered, and repetitive, without clear calls to action.
RESEARCH PLAN:
Conduct research, interviews, and testing on the current site in order to better understand the way that different users navigate when seeking information.
MY ROLE:
UX/UI Researcher and Information Architect Designer
TEAM: (Research) Megan Sanger, Christine Lam, Marlind Tako.
(Individual Redesign) Megan Sanger.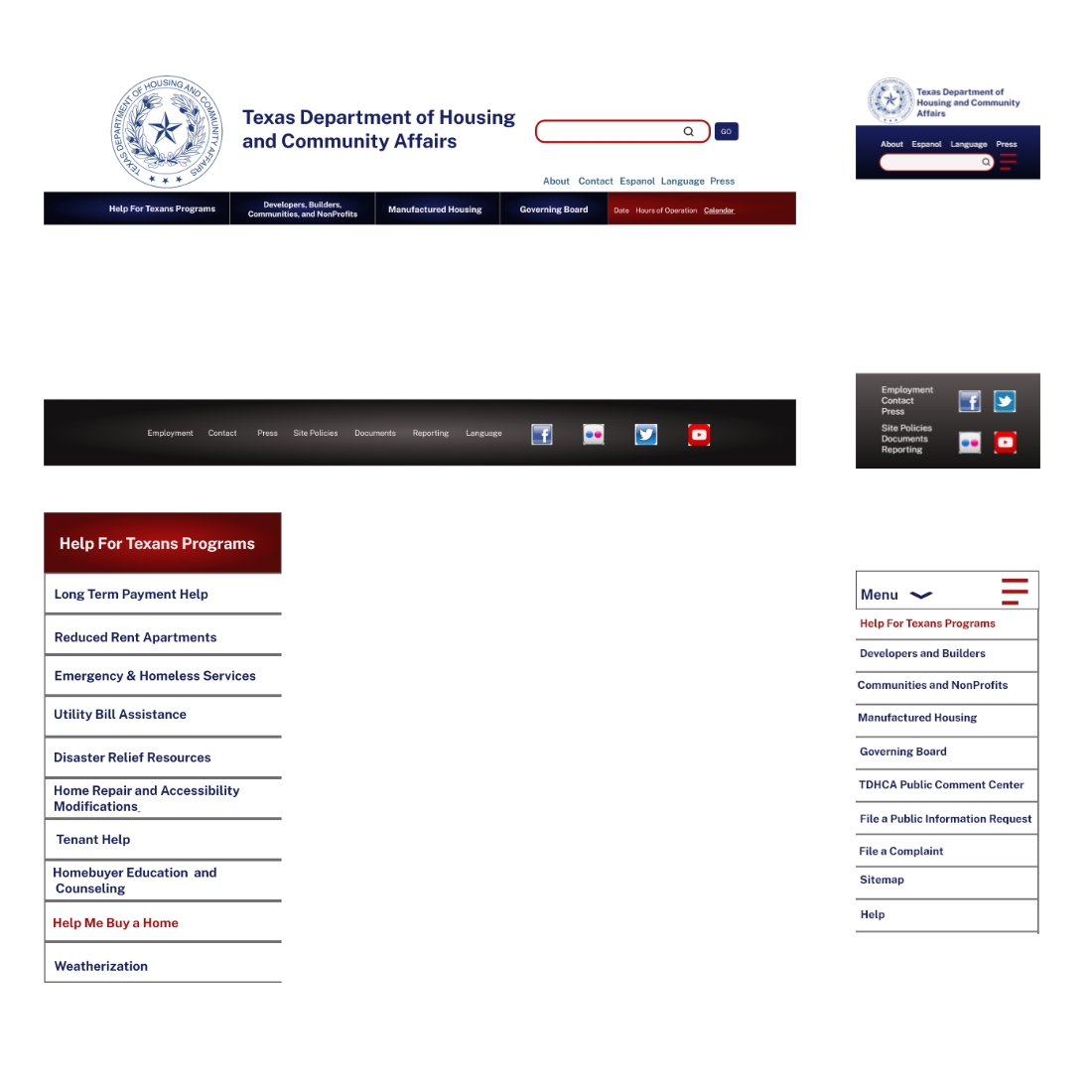 Primary Navigation Redesign for Mobile and Desktop
Simplified layout with clear calls to action
Modern colors and feel, while maintaining existing branding
Site location indicators with font and color changes
Breadcrumbs for user's location on the site and for the ease of navigation flow
Drop down navigation added to Help For Texans
Emphasis on mobile first, as the existing site was not responsive design
How we got started
I contacted the TDHCA and conducted two phone interviews.
Jill McFerran, who is the Sr. Communications and Marketing Advisor, helped us to define the typical user paths.
Laura Saintey , Project Training Manager, and Karen Keith, Program Specialist, helped us define our user personas.
I also requested the bi-annual report from the website to potentially gain more data insights.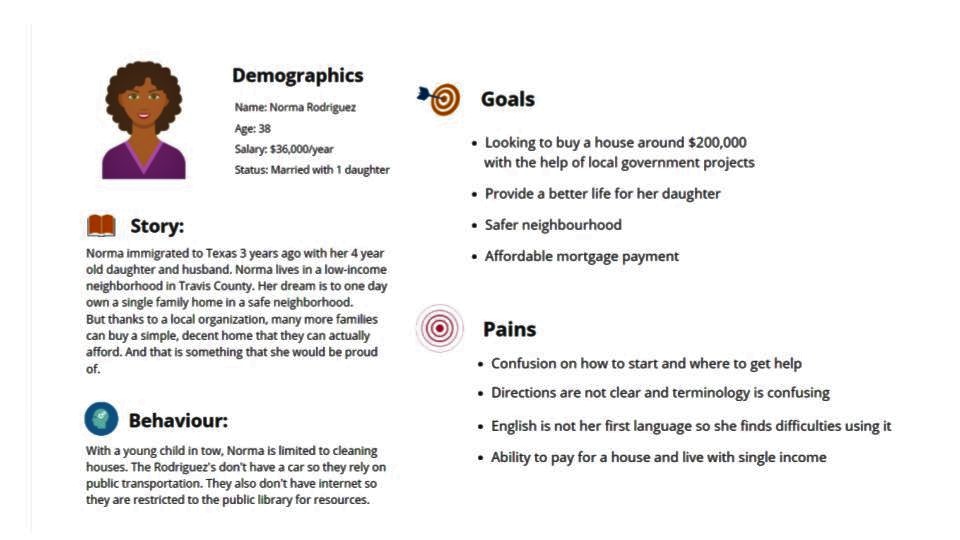 Meet Norma
Our interviews and data from the bi-annual report, helped us to define our user persona and to decide which user path to focus on.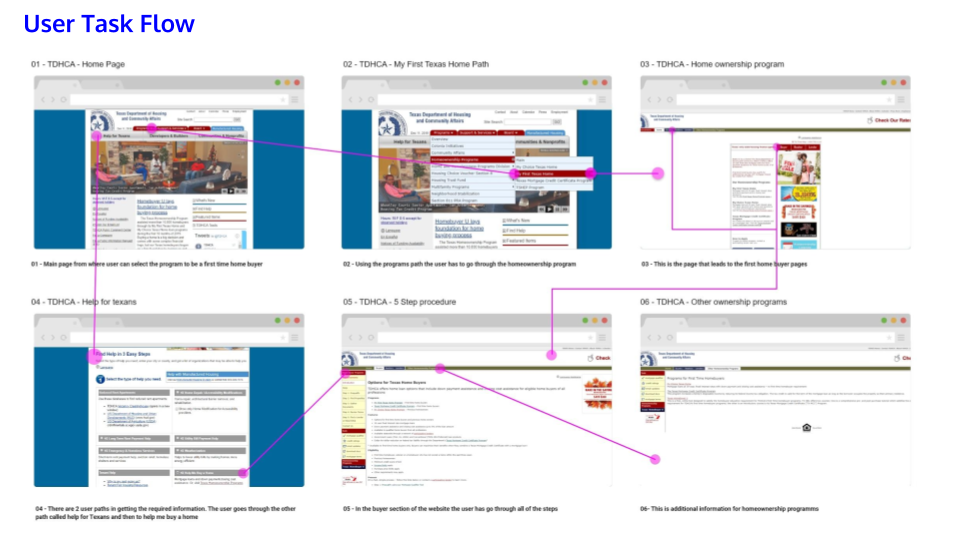 First Time Home Buyer Path
We needed to:
Simplify the content management system in order to improve user navigation

Reduce the frameworks of a first time home buyer to help them have an easier flow process.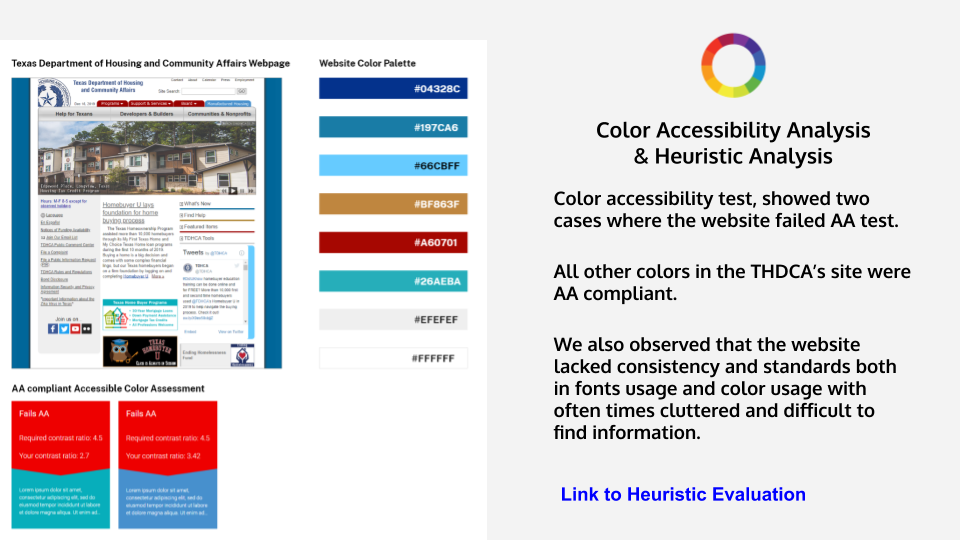 AA standards
The current color accessibility test showed two cases where the website failed an AA test.

Heuristic Evaluation
In terms of their current success, the site consistently received ratings of 2's and 1's, on a scale of 3-1 , with 3 being good and 1 being poor.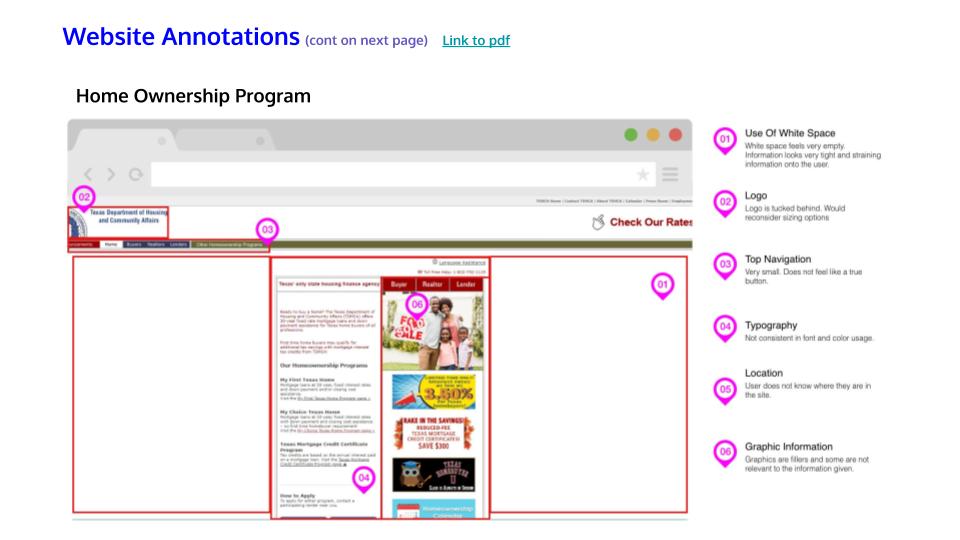 Website Annotations
We annotated the existing navigation for the home buyer process. We found that the process was too long and confusing.
An Evaluation of the Existing Sitemap Found:
Repetitive information in more than one category

Multiple paths to the same objective with differing information found

A Cluttered Header

An Underused Footer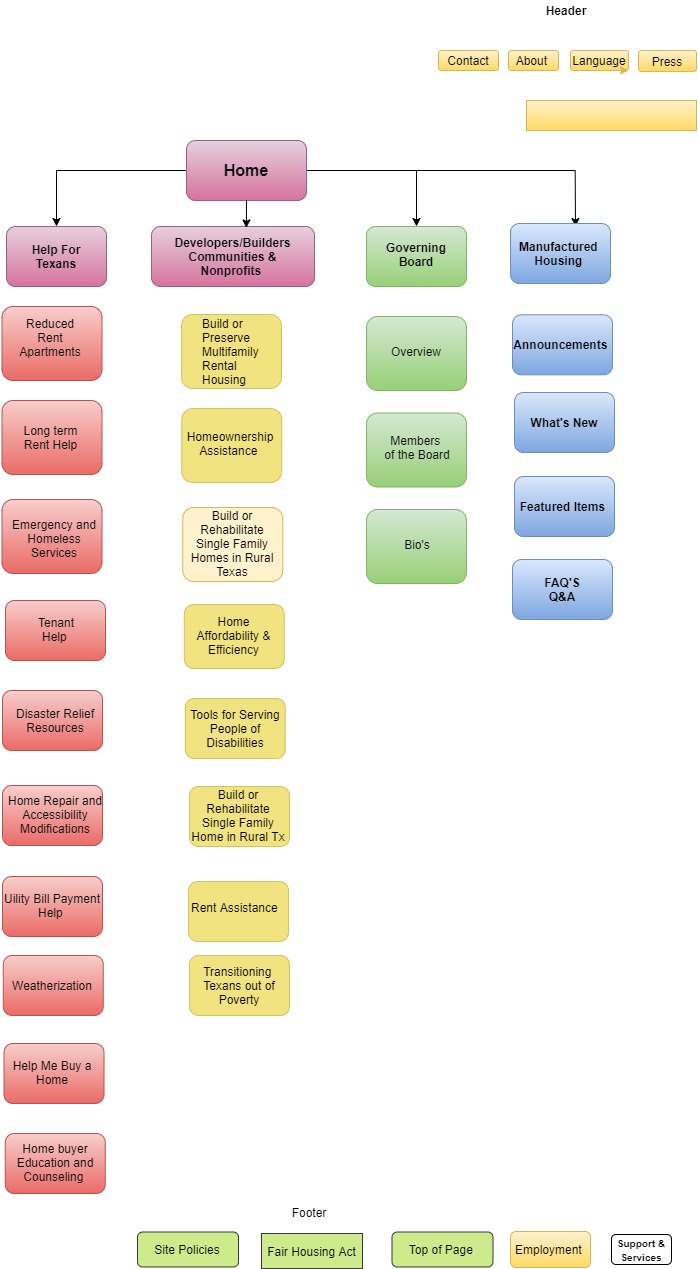 Site Map Redesign

I reduced the primary navigation from 7 main categories to 4
I

added language at the top

for the main persona
I utilized the footer space, by making it larger, in order to house the rearranged content from the header and for placement of the social media links.