Yiota Demetriou
CX & UX Designer // Service Designer // Strategist
Made with
CyArt Hub
Capacity Building, Professional Development, and Networking for the love of art and making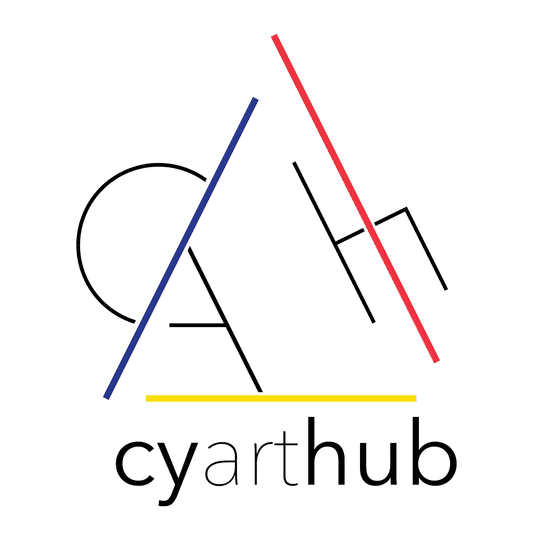 Background
CyArt Hub is an encompassing digital platform, networking tool, and educational resource for creatives that I co-founded, ideated, and co-designed together with a cross-functional team of engineers and business specialists.
The Challenge
To create:
An online network to connect individual creatives with each other, and with organisations
A workspace for collaboration between members in the network
A space to develop member profiles, and promote work
Curatorial space to exhibit and sells their work
An informative and advocacy space with how-to resources and public policies
Primary Research
Analysis of competitors such as Ello, Linkedin, Slack, Instagram. I uncovered the strengths and weaknesses of CyArt Hub's direct competitors, and I performed a competitive analysis of indirect competitors, like Tinder, Cyprus Events.net.

Research to understand user demographics, developments, opportunities, and challenges in the creative and cultural sector; collected information from articles and case studies to identify industry standards and user expectations.

Findings
Social need to promote local cultural and creative craft-ship to the wider world.
Social Media Integration: More users want the ability to see what other creatives are doing, especially trend patterns by influencers. This helps the reputation of the brand and engages the customer.
Speed dating // Swipe Function: to ice break, and pair up members using common interests.
Saas Integration: Users expect website/app features that will help them create - not only network and get inspired - offer a space that they can create shared projects with other members.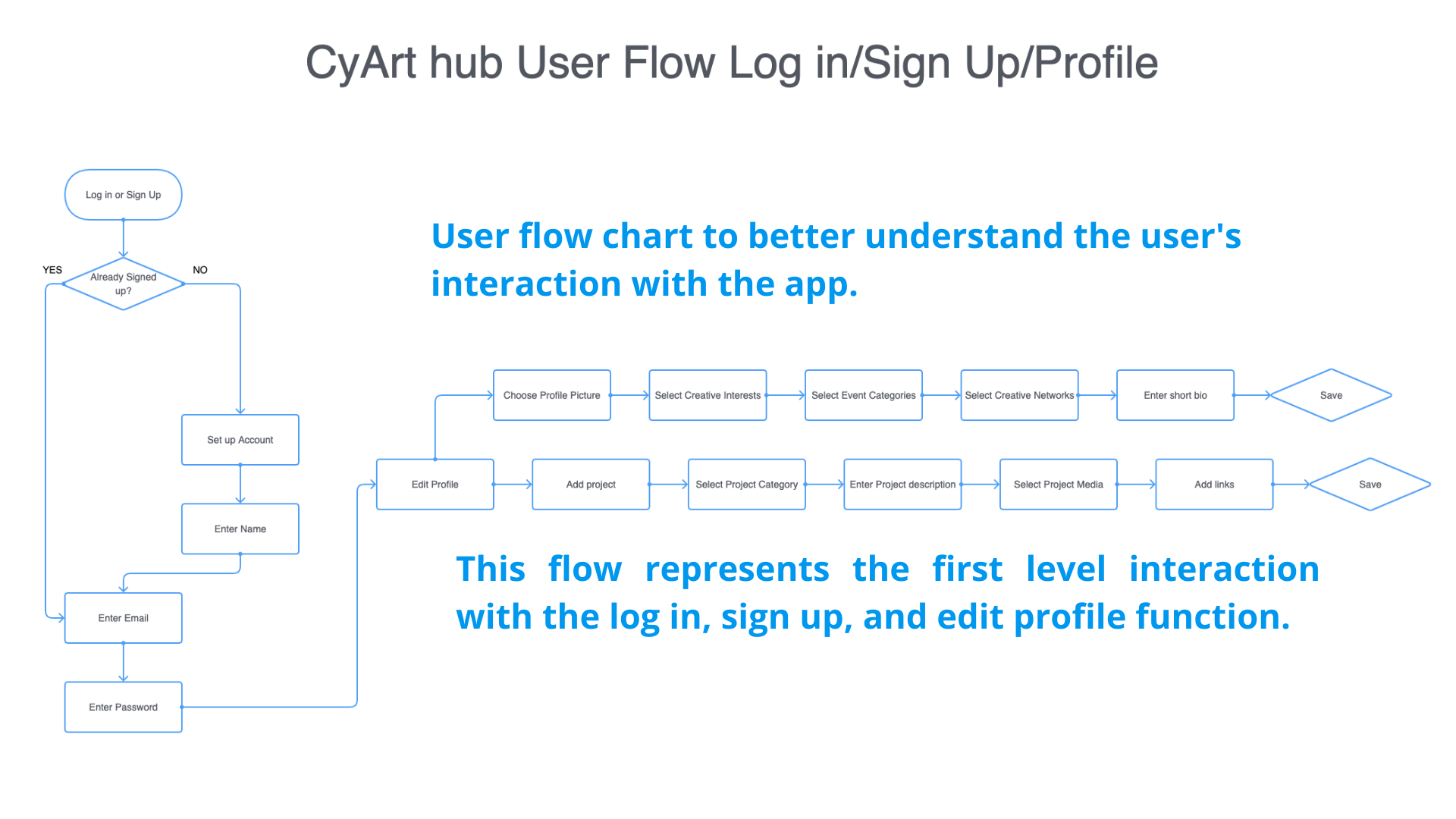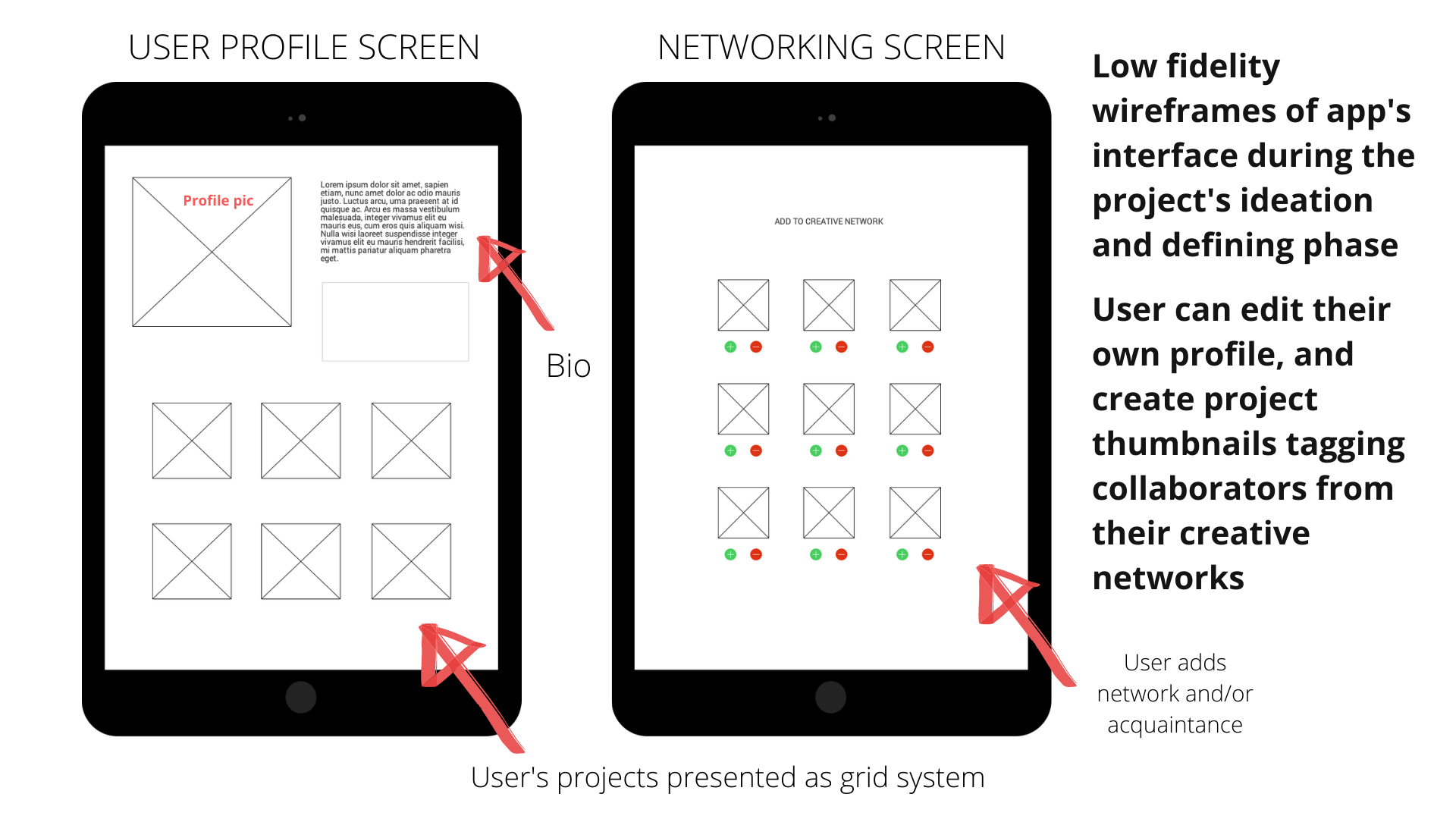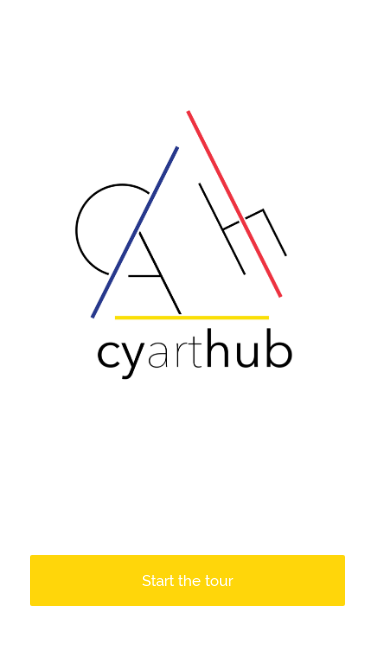 UI Design
Once I tested out all usability mistakes, I started designing the final screens.
Initial app screens from ideating and prototyping phases. These four screens are important as they represent CyArt Hub's brand consistent with its logo design, and communicate a visual story to the user about how the app can be used.
To Connect with others, Develop their practice, and as a platform to Reveal their work.
These three screens of the app's interface were also developed during the ideating and research phase of the project.
Integrating sign-up with social media sites meant greater visibility for the user's creative work and their networks.
The objective of the profile screen and user contacts was to create a smooth navigation system that could display the user's work and their networks without having to scroll back and forth to find information or just a few words.