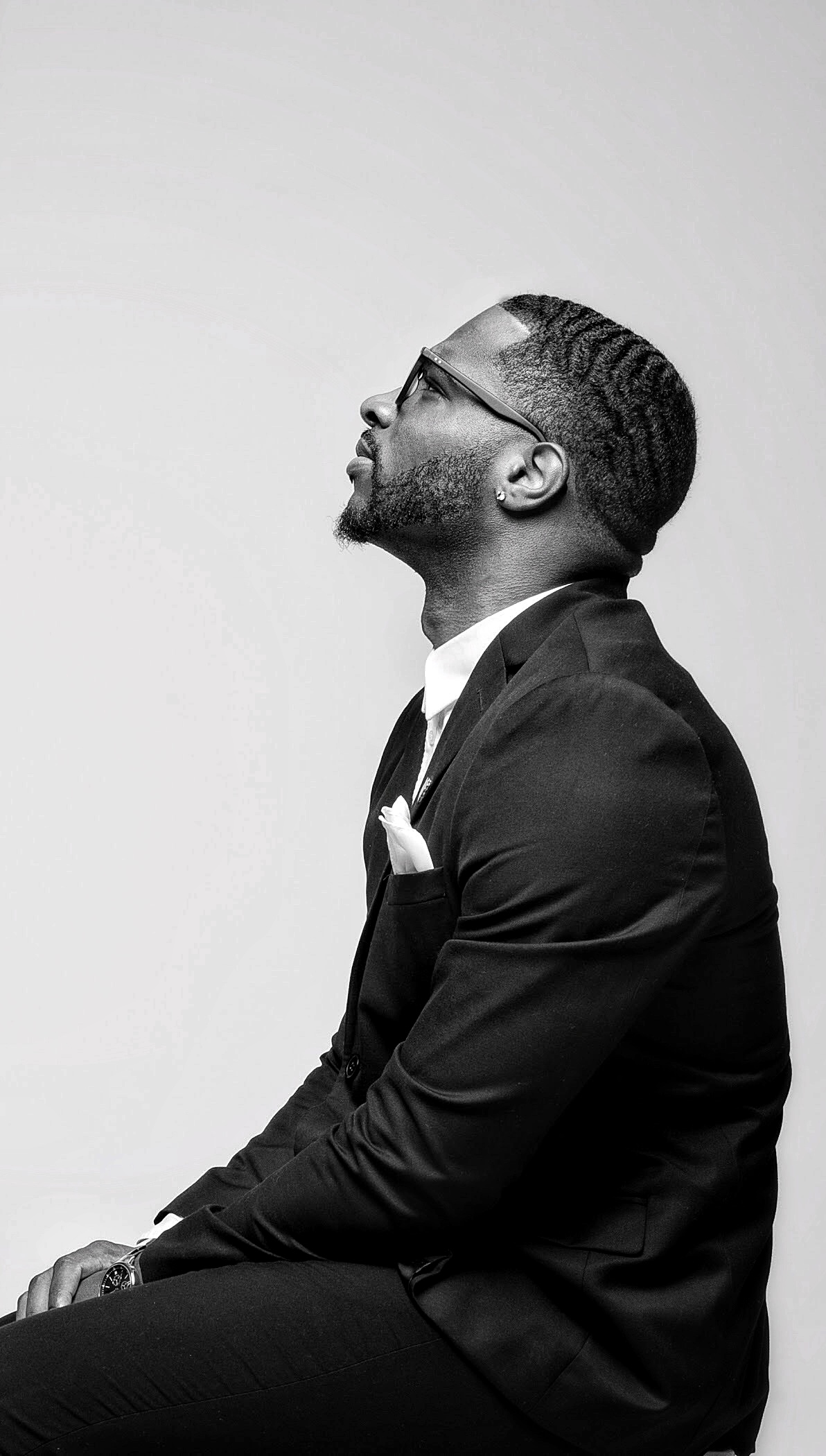 Jerrious Farley
Freelance UX designer I Motivational Speaker
Made with
Pay the Poet
A mobile safe haven for poets to create, connect, and receive compensation.
Overview
Project Brief
Pay the Poet is a mobile app that caters to spoken word artist. With Pay the Poet, users can create, connect, and receive compensation for their artwork.
The Problem
Poets voices are often drowned out through other popular platforms by news, music, and sports. Developing a mobile safe haven that caters to poets or spoken word artist will shed spotlight on talent that has yet to be discovered.
The Goal
Create an app where poets can show, fans can share, and hosts can find artwork from all over the globe.
Responsibilities
Sketching, Wireframing and Prototyping
Tools
Sketch, Figma, Maze
The Process
My process will be different for different projects and will be determined by different factors such as project goals, business needs, problem complexity and etc. I'll describe how we solved this problem.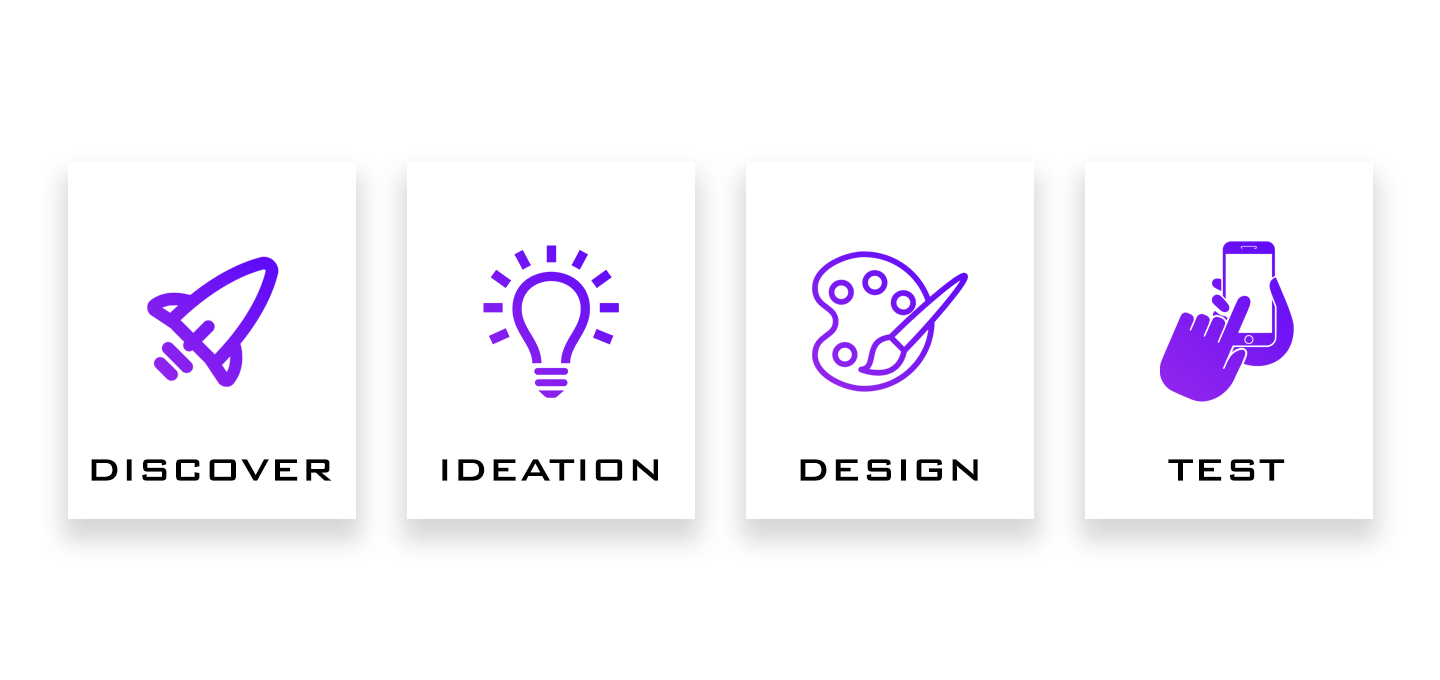 Discover
Understanding the purpose of the app
Before diving directly into the ideation phase, I wanted to know if something like this already exist. If not, how can we create something in its own lane that can visual stand up to the giants of social media.
Key Findings:
There is not an app that exist for poets.

How can we incorporate create multiple streams of income?

Through interviewing the client she wanted video content to be priority.
User Persona
We developed our user persona based of our in depth research with user surveys. With 43 survey responses, 5 user interviews, 2 moderated usability tests, and 18 unmoderated test our user persona was born.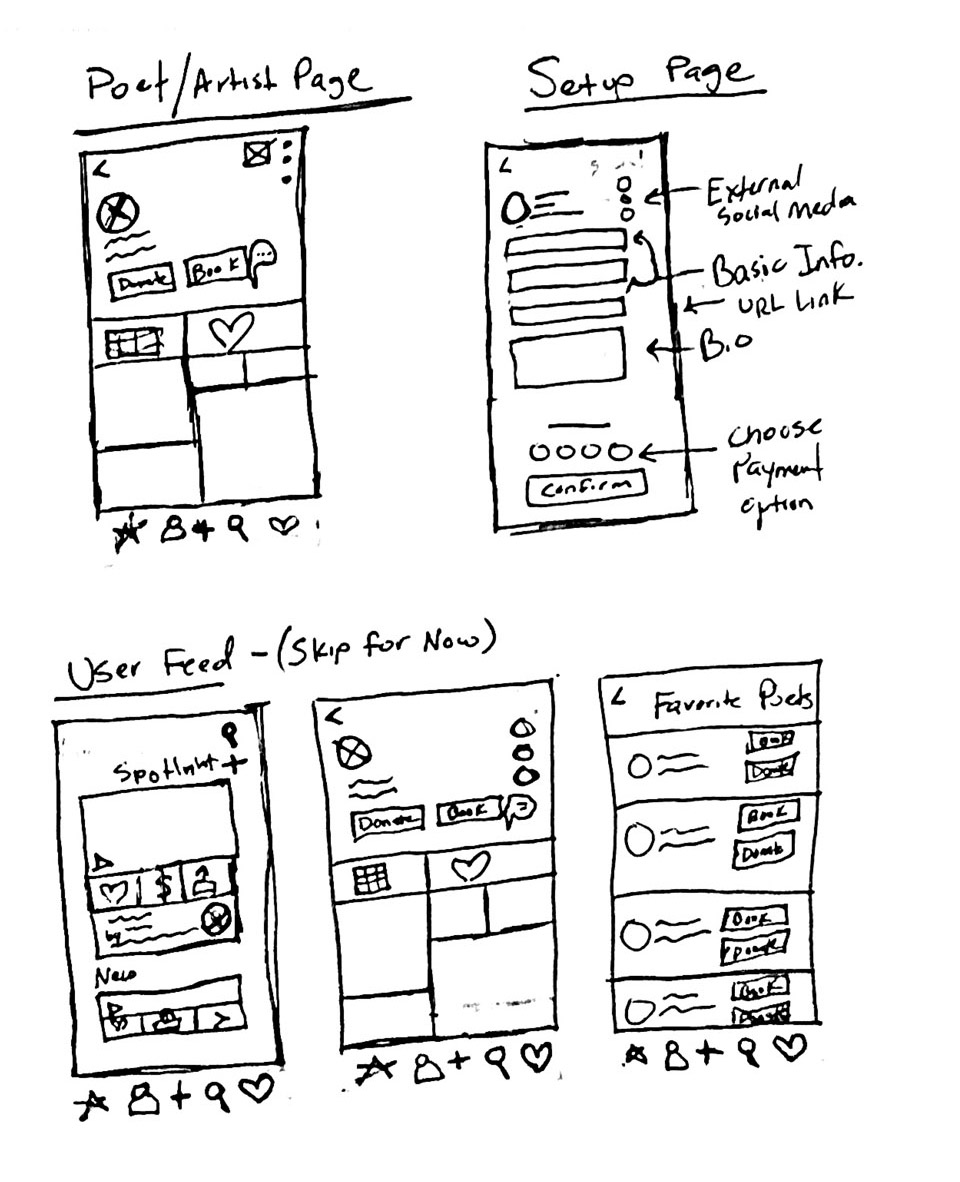 Sketches
Our team had a list of screens to cover different scenarios. We were a team of 8 so we had to weed through 8 different variations of each screen. I started sketching different screens that detailed out our user flow and shared amongst my team members. Keeping our users in mind we did not want to try to reinvent the wheel. So we stuck to the normal mental models of social media.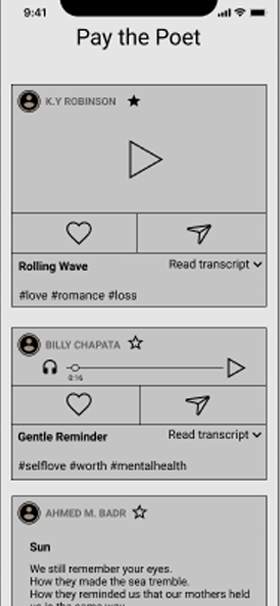 Wireframes
At the beginning of my design process I created low fidelity wireframes for testing purposes. By using Figma, we was able to make sure the visual design principles are first and foremost. We had over 30 different ideas for each screen. We ultimately narrowed it to the screen that represented social media's mental models.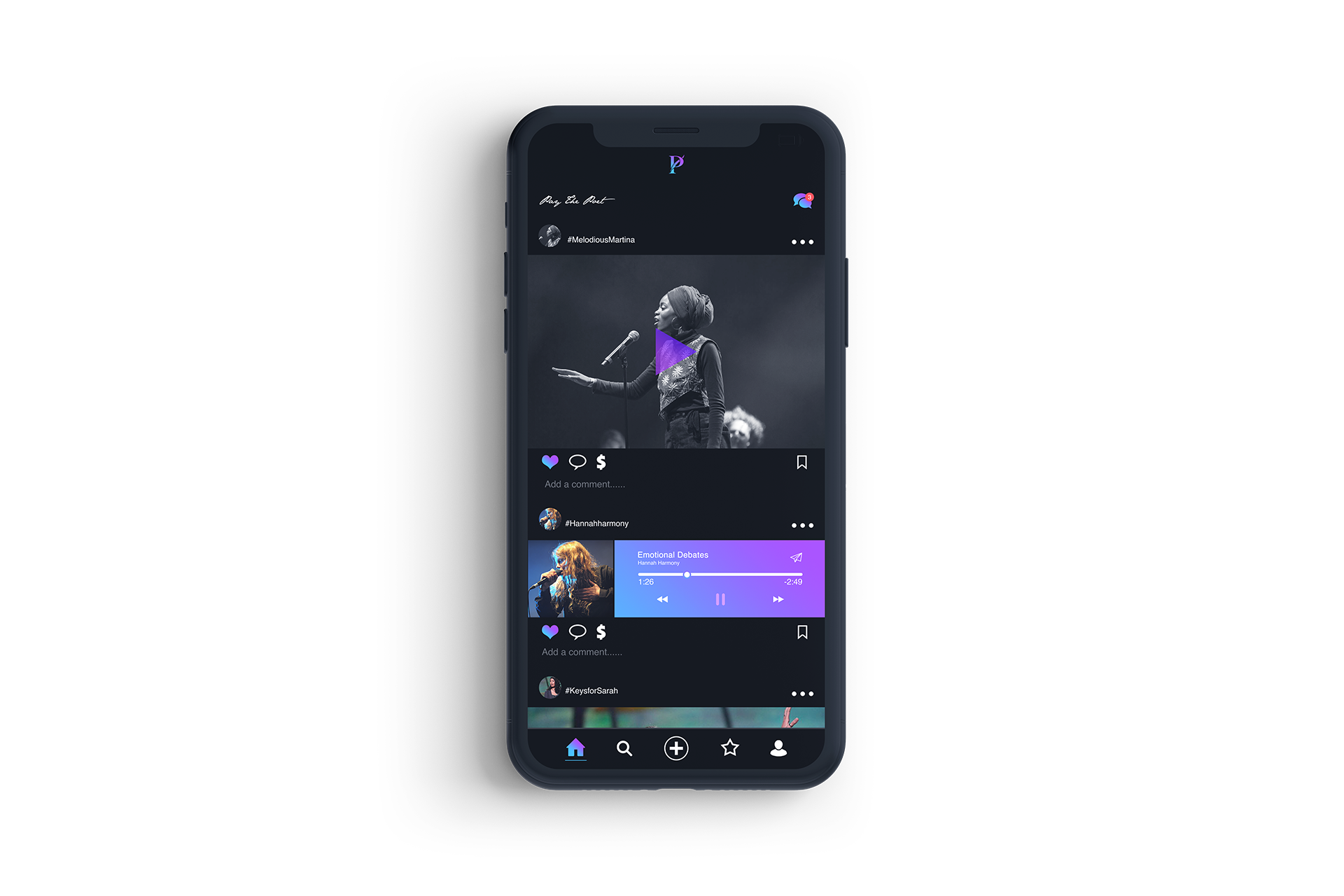 UI Design
Once I tested out all usability mistakes, I started designing the final screens in Figma. I followed a modern style design that capitalized on simplicity. I designed for the iOS mobile platform.
"We adore you. And your work"