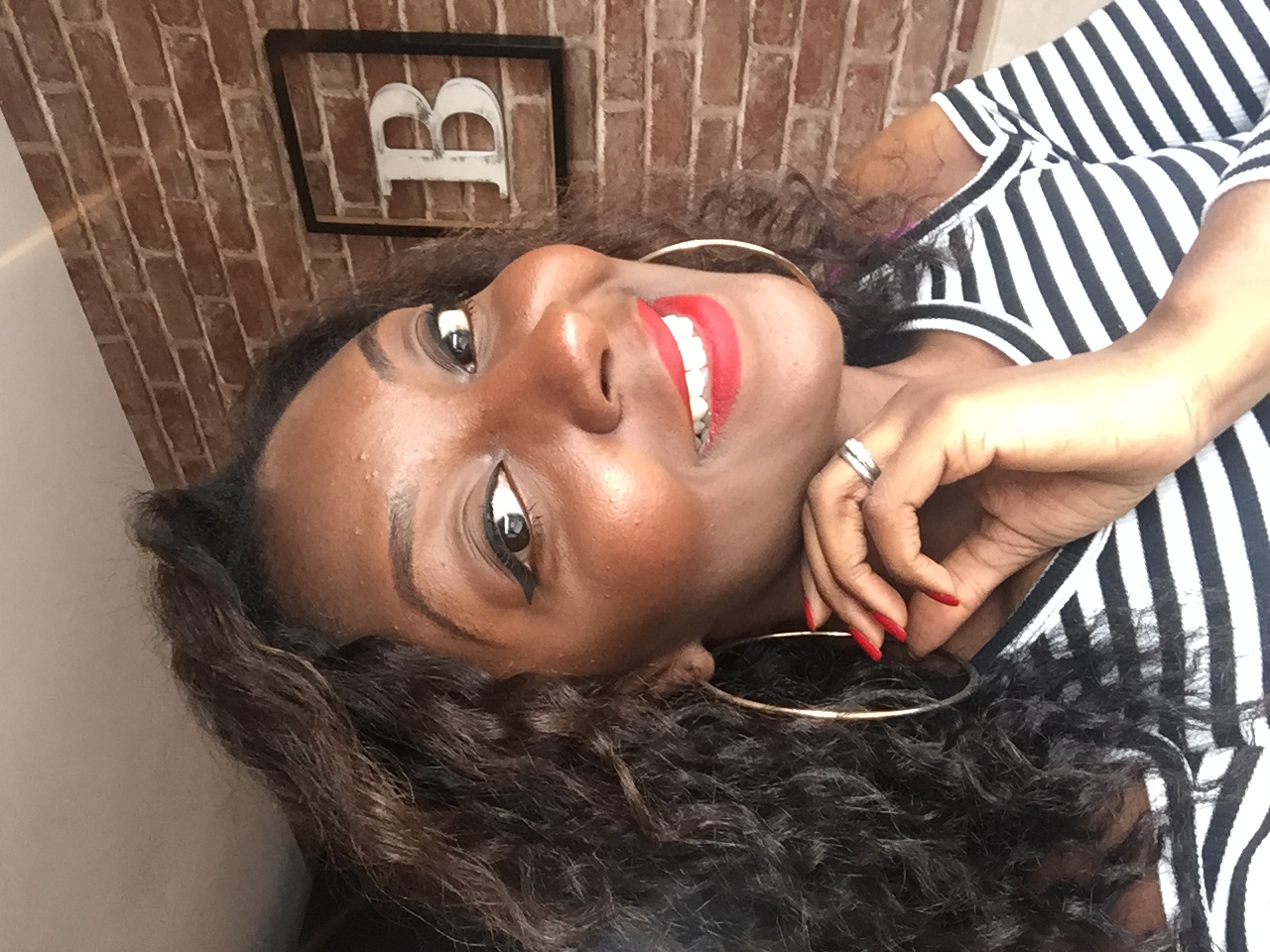 Made with
VISA
Click to pay
A personal UX challenge
The product
Visa is promoting its new Click to Pay service where users can tap the 'Click to Pay' icon at the checkout page of participating online stores and their transaction will automatically be taken- with no further action required.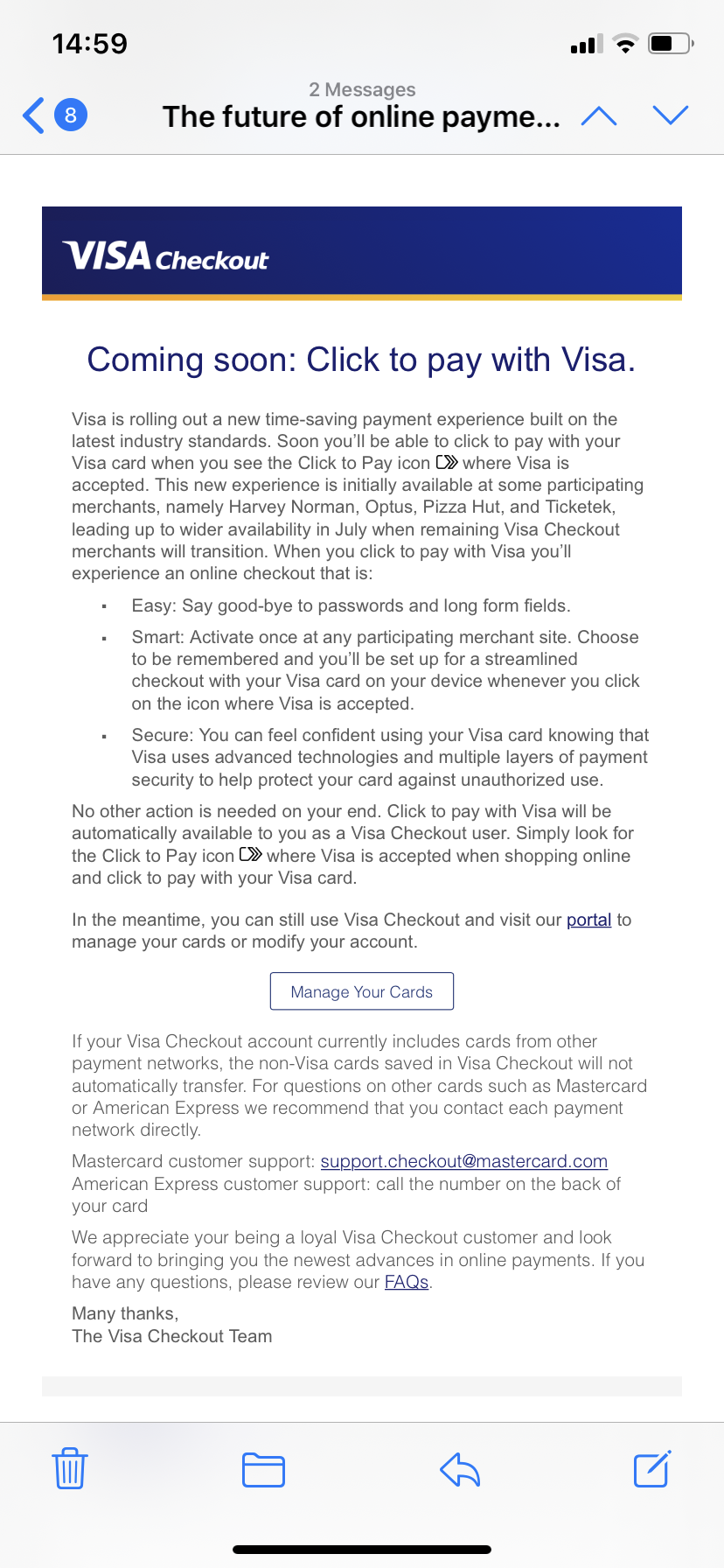 Problem
I was sent the adjacent email promoting Visa's new service, but the text was particularly dense in formatting and convoluted in it's content.
My aim was to shorten the copy, whilst retaining the meaning, and improve the formatting and readability.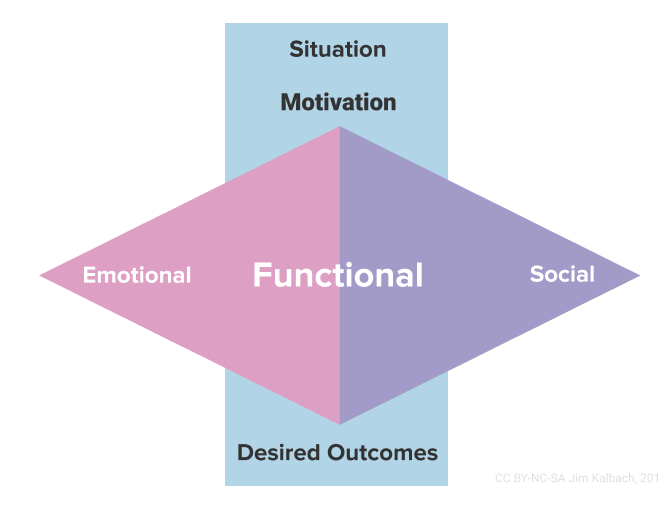 Jobs to be done (JTBD)
I used the JTBD framework instead of personas as all Visa customers have access to this information - whether they chose to use it or not.
Whilst it's not necessary to use the JTBD framework for re-writing the website copy for such a broad audience, it helped me to identify the most important outcome for the user of the product; to save time. Therefore the product description should follow suit in its copy.
Situation: When I need to pay for things online I don't want to have to always fill out my bank details.
Motivation:

I want to pay for things quickly on multiple websites.

Desired outcome:

So that I can save time.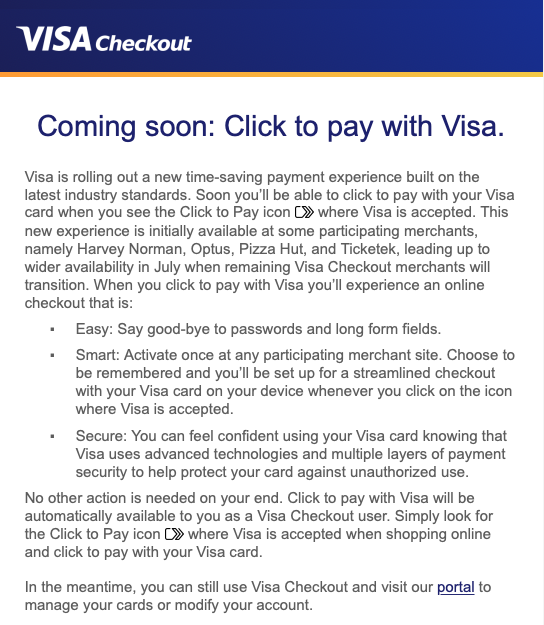 Coming soon: Click to pay with Visa
Online payments has gotten even easier! Wherever you see Visa's new click-to-pay icon, you can pay swiftly with your Visa card.
Here are some benefits:
Easy: Forgotten your online password? No worries - you won't need it.
Smart: Activate your card once with an online retailer and you won't need to do it again.
Secure: Multiple layers of payment security will help to protect your card against unauthorized use.
It's that simple. Look out for the Click to Pay icon when shopping online and check out fast with your Visa card.
Outcome
I was able to reduce the amount of copy in the description whilst still retaining the most important information.