These screens are unrelated to each other and not part of a case study. They are two samples of UI I have worked on.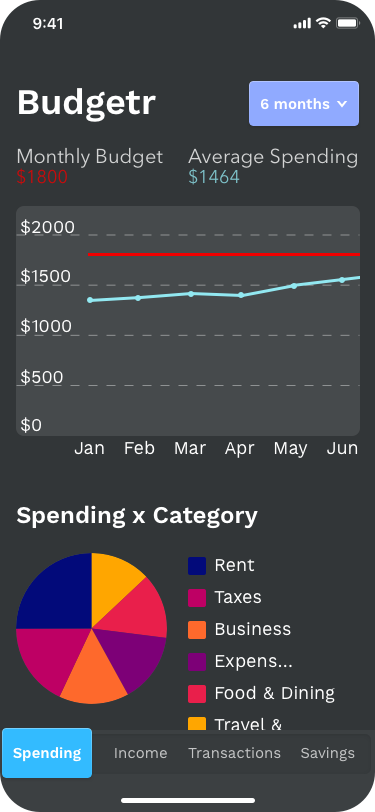 Redesign
I was given this screen in a partially-designed state. I designed the chart, added color to the text above the chart, and redesigned the pie chart.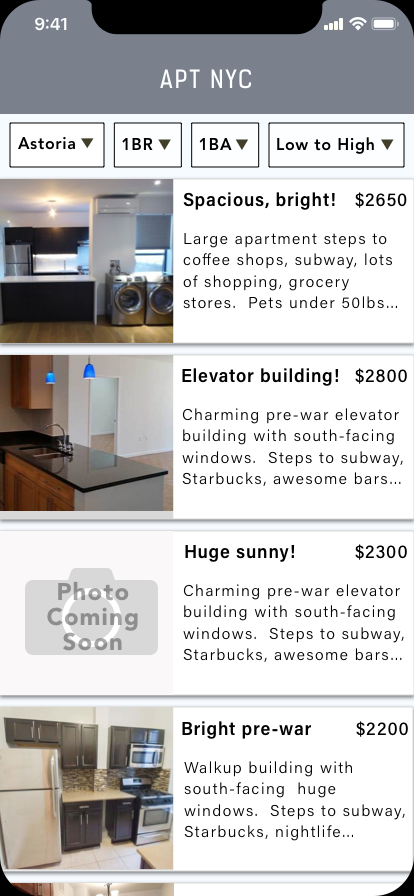 Apt Finder
I designed this screen as an example of how an NYC apartment finding app might work.