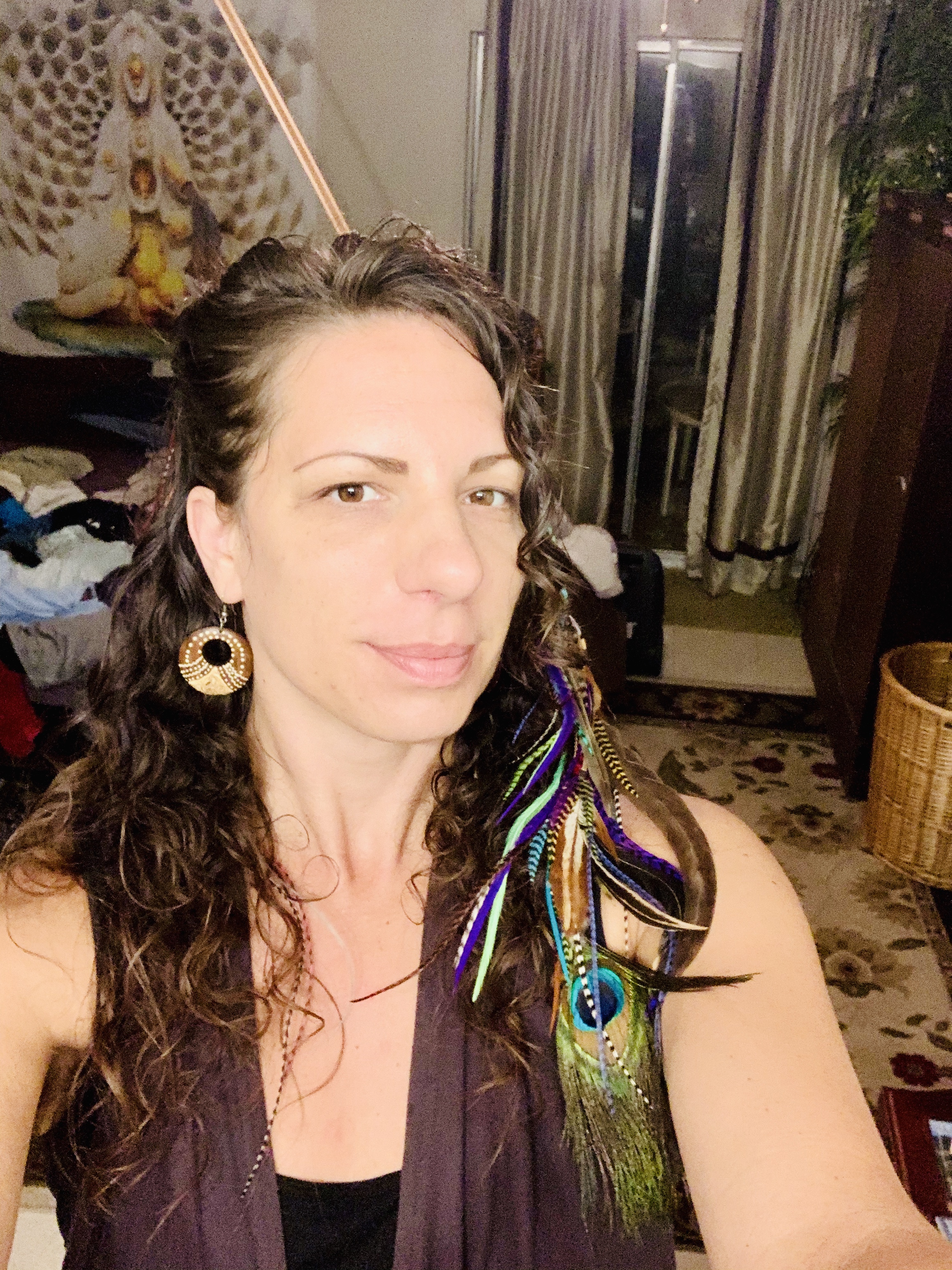 Megan Sanger
UX Researcher/Designer
Embrace Embodiment



" Embrace Your True Expression,
Slow Down, and Be in the Moment."
Satori Laurel
CLICK THE LINK BELOW TO SEE THE SITE LIVE NOW:
After I optimized the site and applied UX standards and principals:
36%
Increased Booking Rate
23%
Increased Number of Membership Packages Purchased
32%
Increased Virtual Service Interest
52%
Increased number of monthly site visitors
Goals Achieved:
Redesigned the Home Page to integrate and emphasize virtual services in response to the current global world pandemic.
Applied consistency standards across existing site pages. Including, text sizes, font types, and calls to action (buttons).
Improved existing flow processes for more efficient user experiences when Booking on the site.
Designed a new offerings page, in order to make all services offered clear and accessible for booking, in one place.
Redesigned the Footer, de-clutter existing footer, update social media links, add the primary navigation and drop down menus to give users a way to navigate when they reach the bottom of the page.
Focused on the MOBILE version of the site, as this was not previously addressed.
Added Drop Down Menus and Anchors to new pages in accordance with the New Information Architecture established.
Desktop Homepage Redesign
Home Page Before and After
Analysis of Existing Site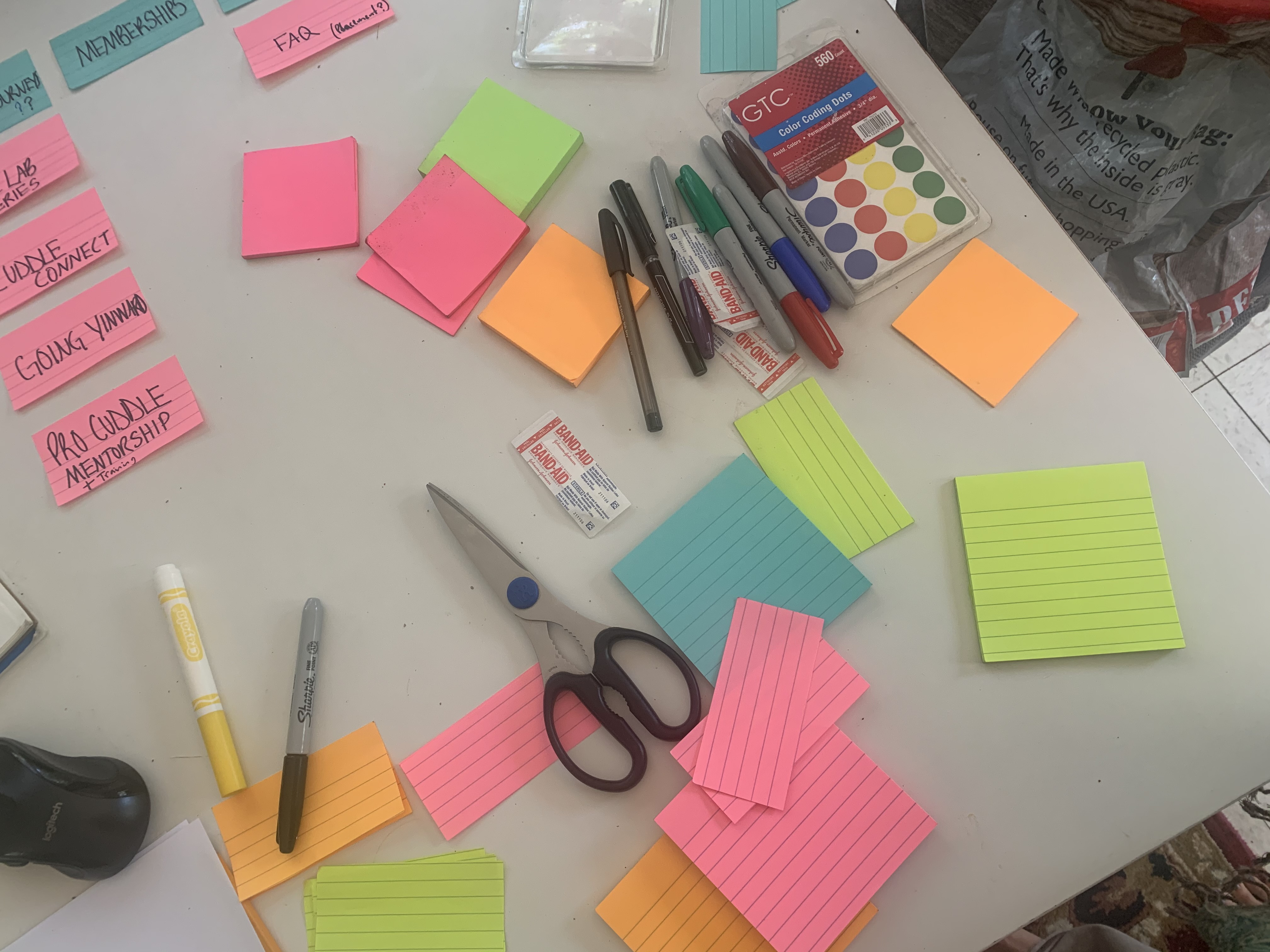 After Conducting a Thorough Heuristic Evaluation:
I did a Card Sort to get an overview of the existing site map and flow processes.
I then reduced the sitemap to make navigation simpler and more intuitive for users where needed.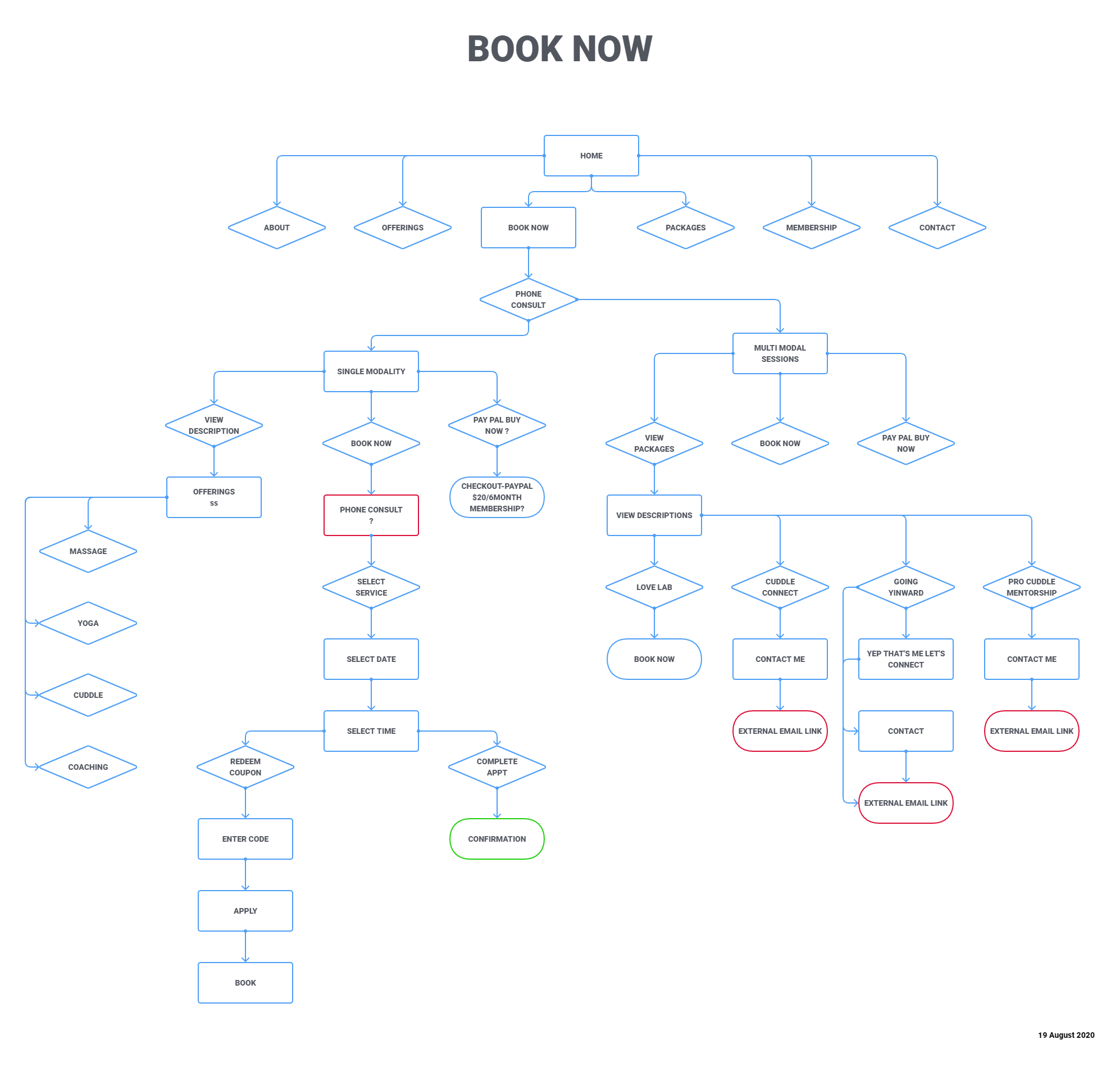 Original Site's Booking User Flow
Mapping this out helped to find:
Links that take users to the wrong page
Features that were no longer active
Steps that could be eliminated in the booking processes to give it a better user flow.
Opportunities of where to integrate the client's goal of emphaszing new virtual service offerings.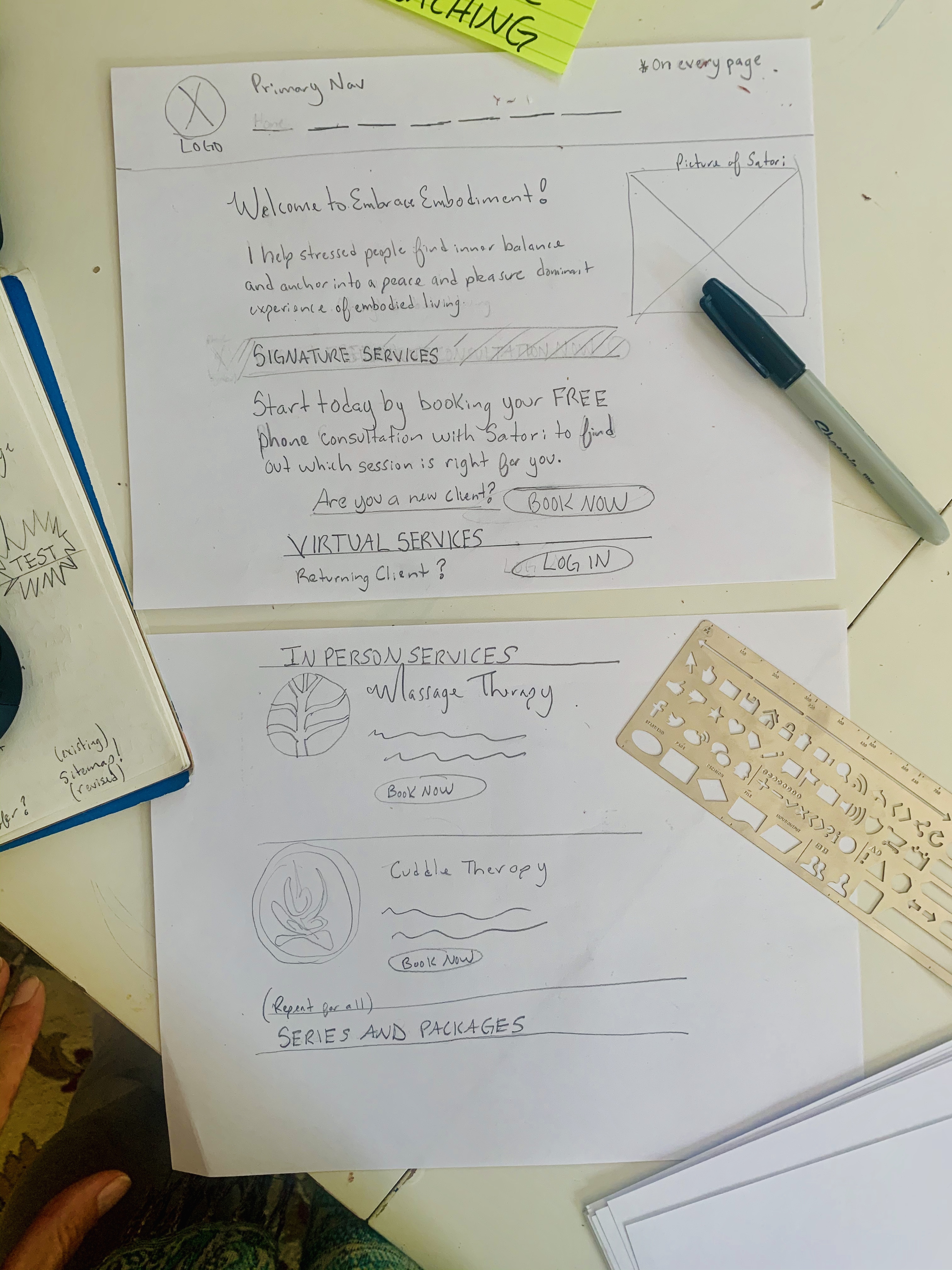 Wireframe Sketches
At the beginning of my design process I created wireframes for testing purposes.
This allowed me to create a page hierarchy that made sense for users and met all of the clients requests for important features.
Newly Created Sessions and Series Page
User Testing on the Original Site found:
Confusing language in primary navigation. Terms like "modalities" and "series journeys" were not clear to users
Difficulty understanding what the overall services offered are
Unclear CTA'S (Calls to Action)
Users scrolled all the way down before having a clickable option available to them on the home page
Users had no exit path upon reaching the footer
The Booking Process was currently creating extra steps to find the desired service and ultimately, making it challenging to book with ease and flow
Mobile Testing showed a great deal of element misalignment's, unreadable font sizes, no access to drop down menus for navigation.
Next Steps
Starting dialogue with established clients, in order to conduct user surveys and interviews, to really DEFINE My Client's ideal user persona.
User Testing on New Site

Meeting with an SEO Optimizer Specialist to discuss the Site.

Evaluate trends that are crucial to booking success rates for Embrace Embodiment's In Market Category Differentiation.

Demonstrate value to users. "Why choose us?"

Gauge business trends with analytic tools to find the key words needed to support SEO success rates for Embrace Embodiment